Roohome.com – Do you believe that soft and sleek touch of a room can make people feel more relaxed? This minimalist apartment interior design providing the best space that soft and enjoyable. The every detail of its space looks so beautiful and elegant, there is not a mistake here. Of course, it will make you fall in love again and again. The selection of a great color like gray and white supporting the theme properly. So, if you want to make your room be more relaxing, you should pay attention while choosing a color for it.
Minimalist living room design with soft color shades
A living room is not just a place for gathering with our family. That is a place when the story begin and the problem can solve effectively. We can do everything together with our family here, we can talk, laugh, and frolic happily. So, that is very important to provide the best design ever for its space. It will support the atmosphere be more cozy and warmer.
The use of furniture design for this minimalist concept needs to be simple but still elegant. You can see the sofa with the soft color scheme that was designed simple and beautiful. Even if you want to make it simple, you also need to choose the sofa that comfortable for resting time. It will be better to take an advantage of the natural light that will come from the large window. So, you need to provide it.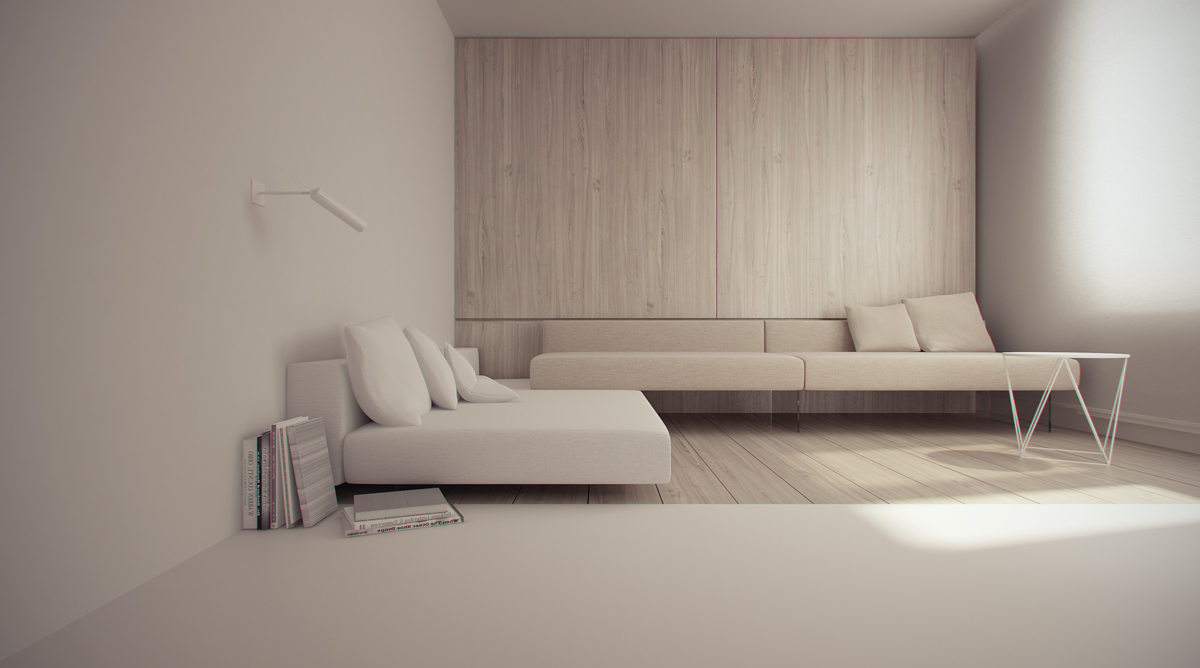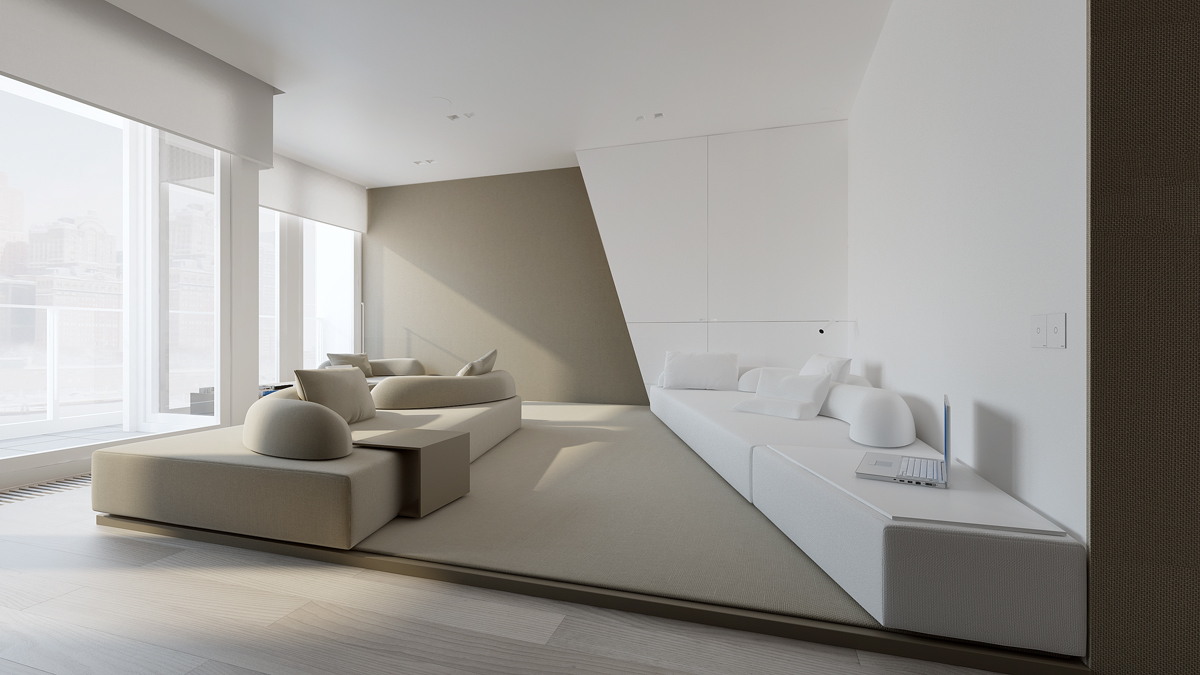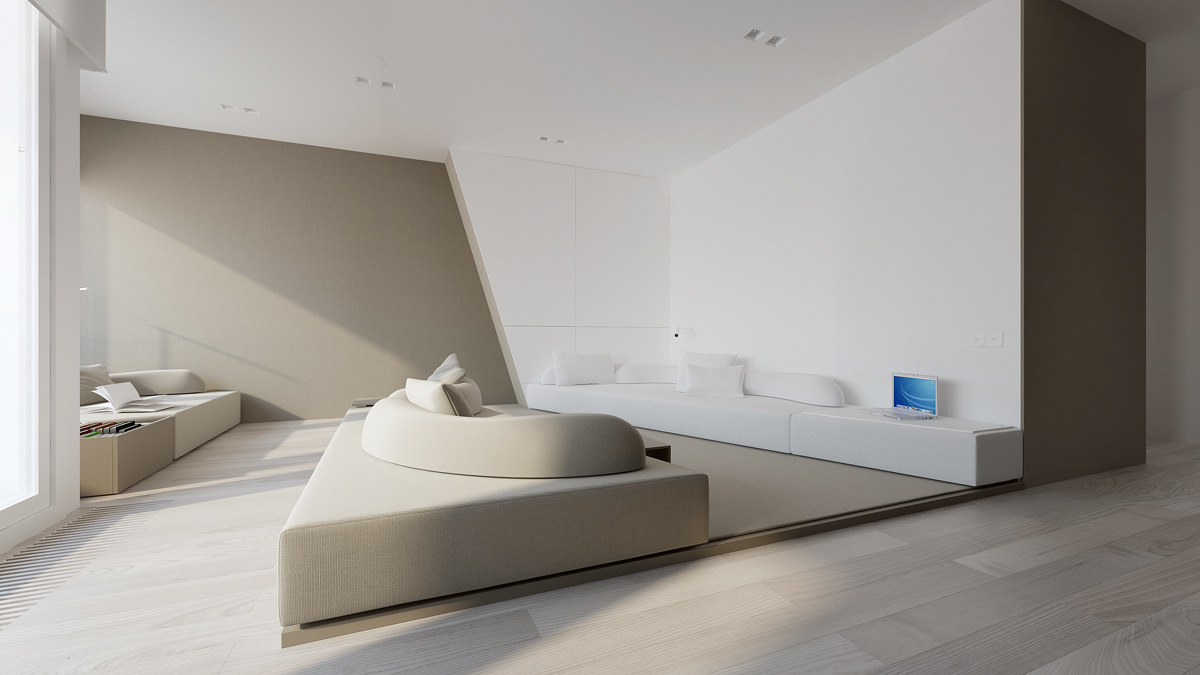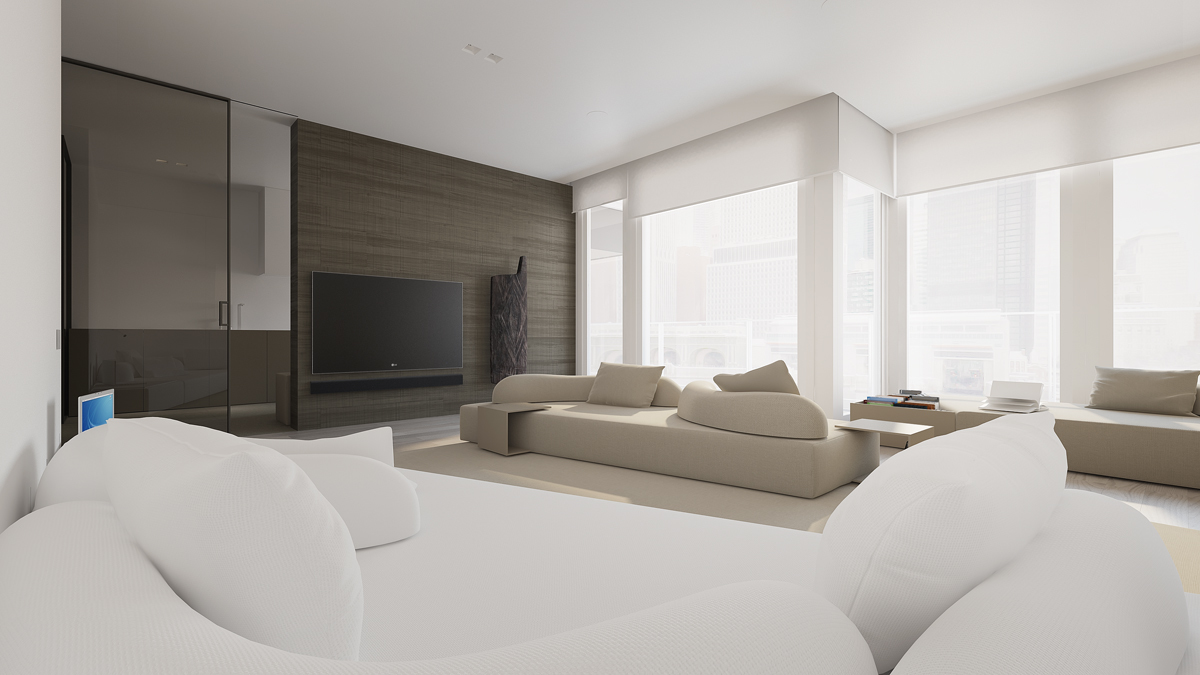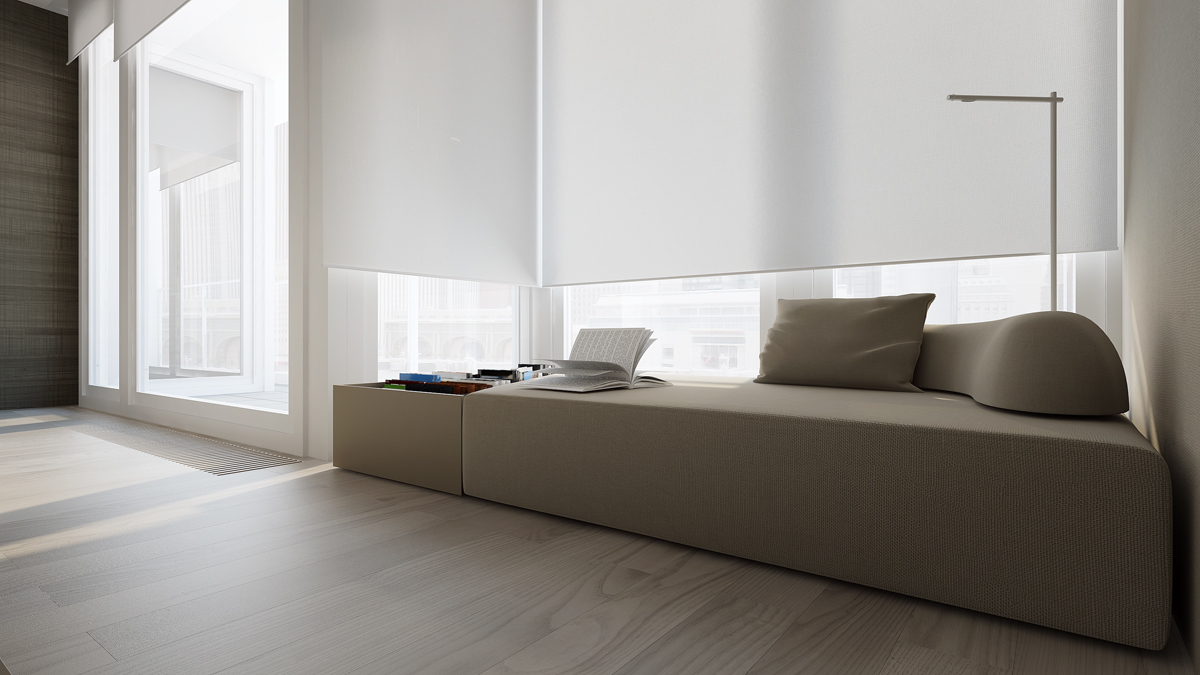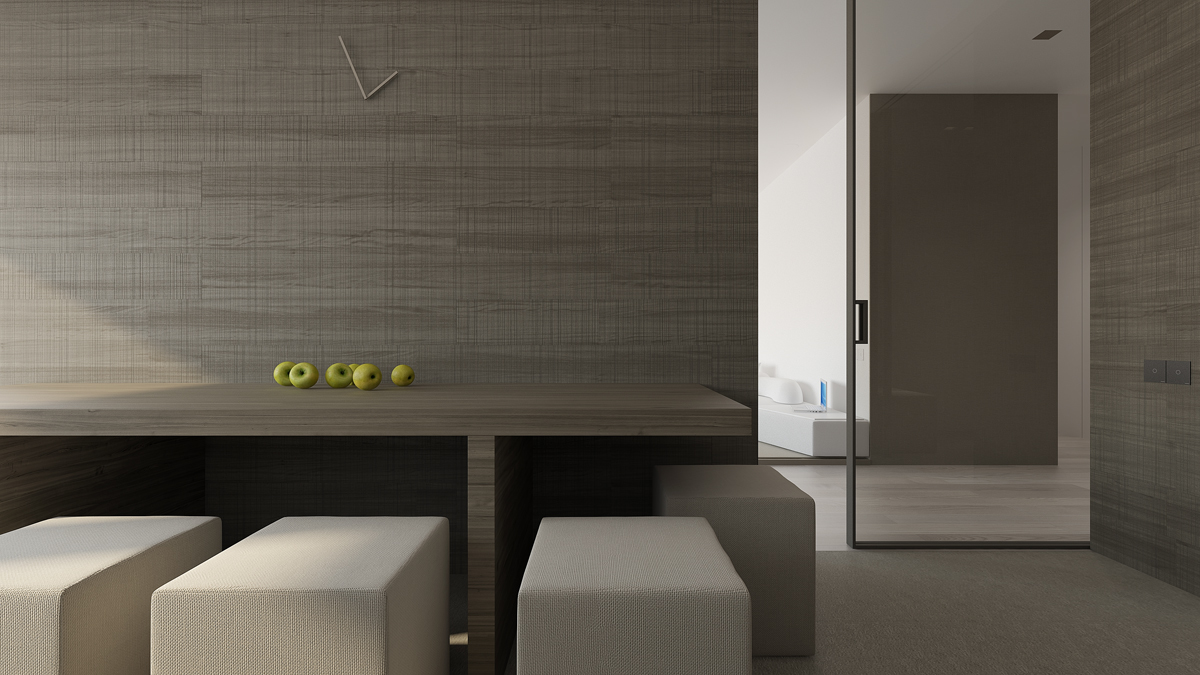 Minimalist dining room design
This minimalist apartment interior design was completed with the minimalist dining room also. There is an open plan kitchen dining room that applies dark color shades and modern furniture design that make it look so stylish. It perfects for people who want to get the stylish and cool design style.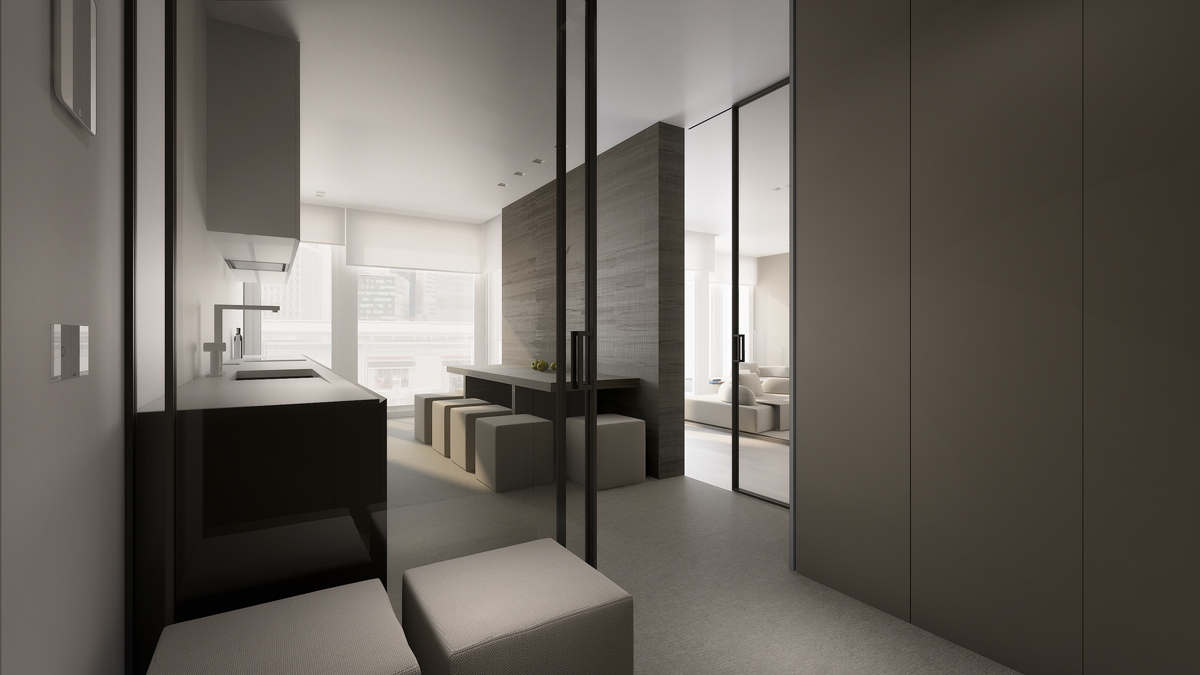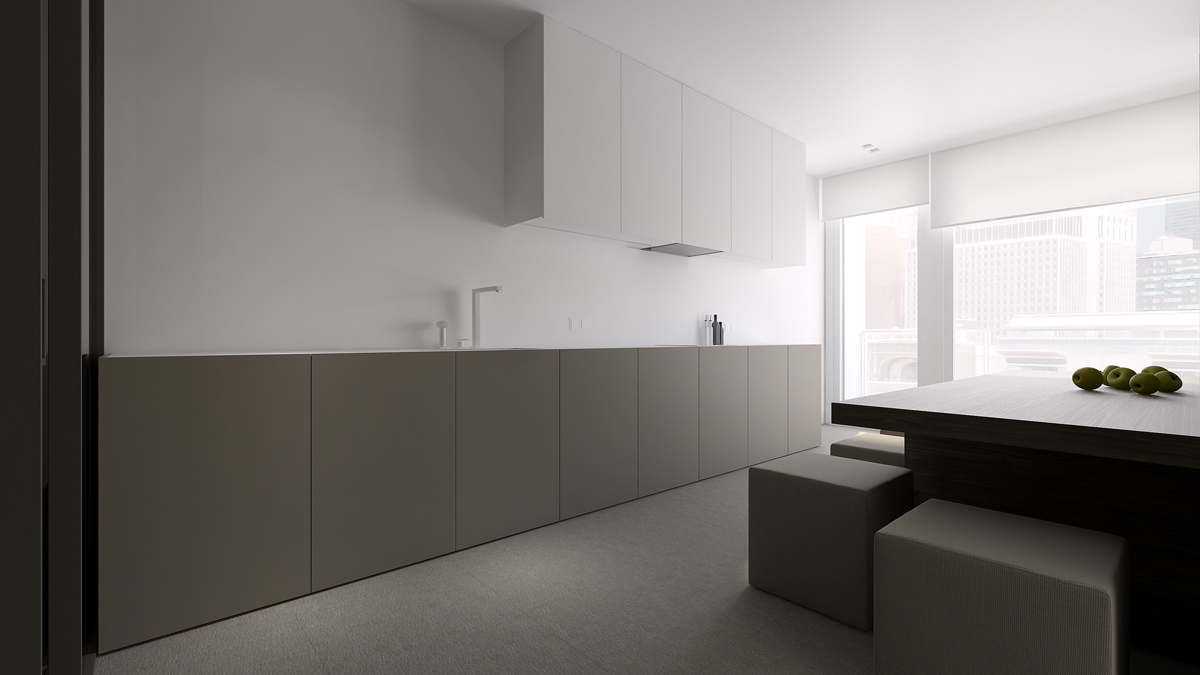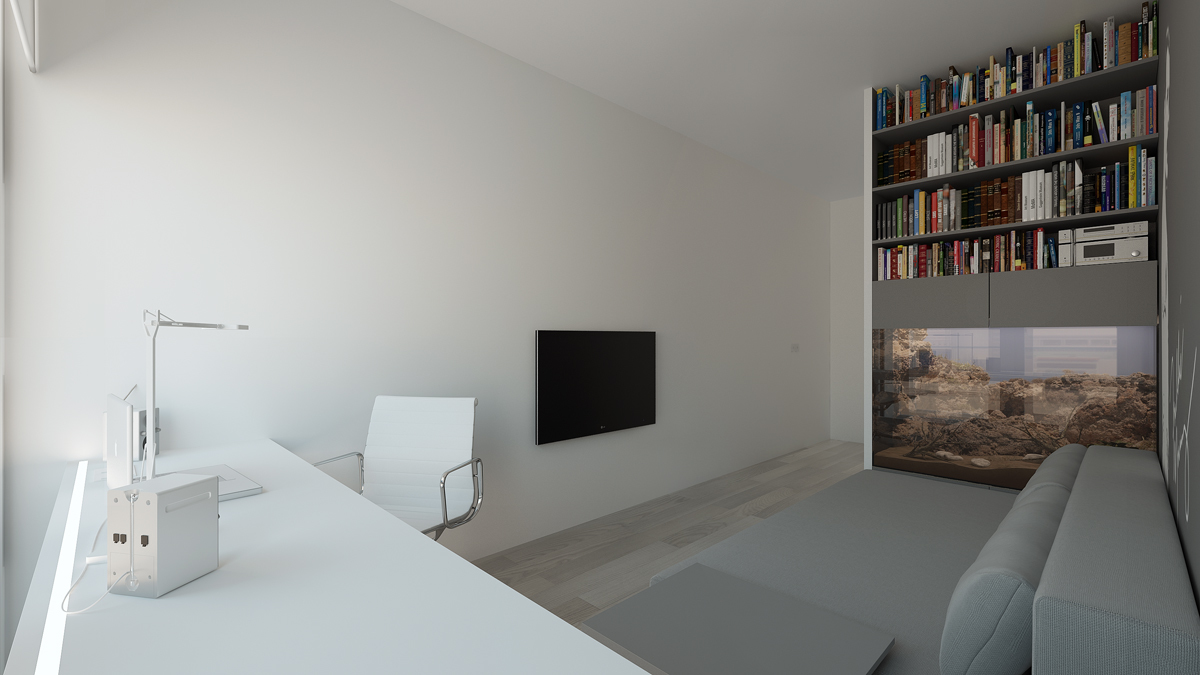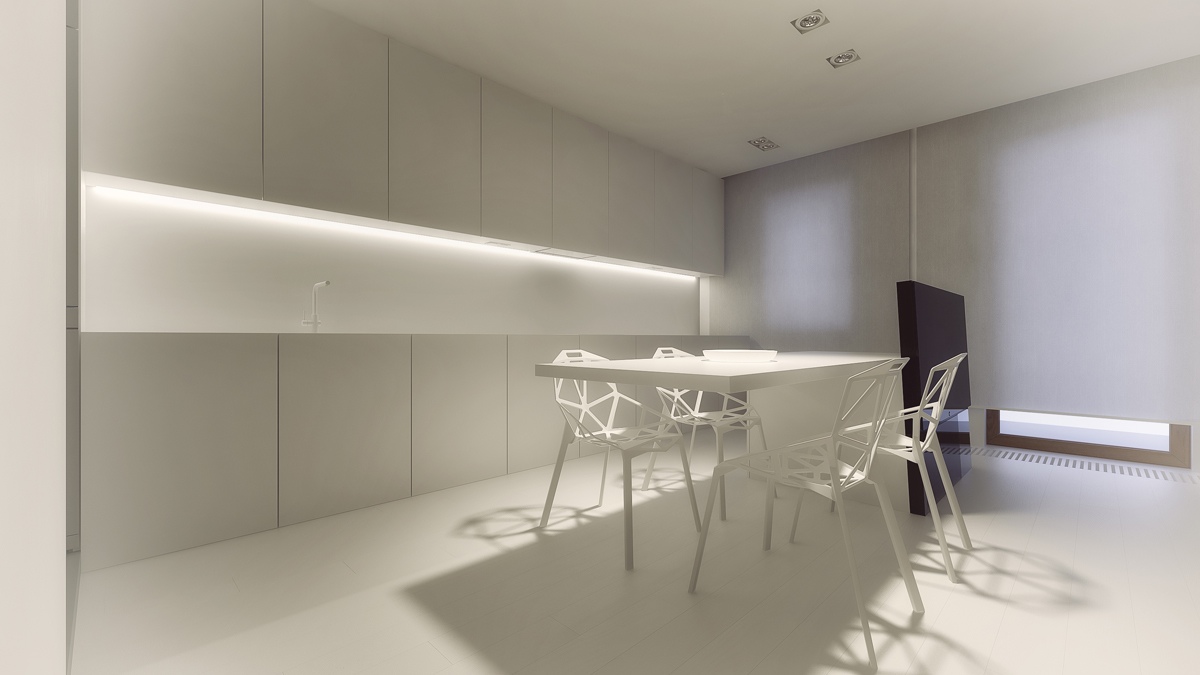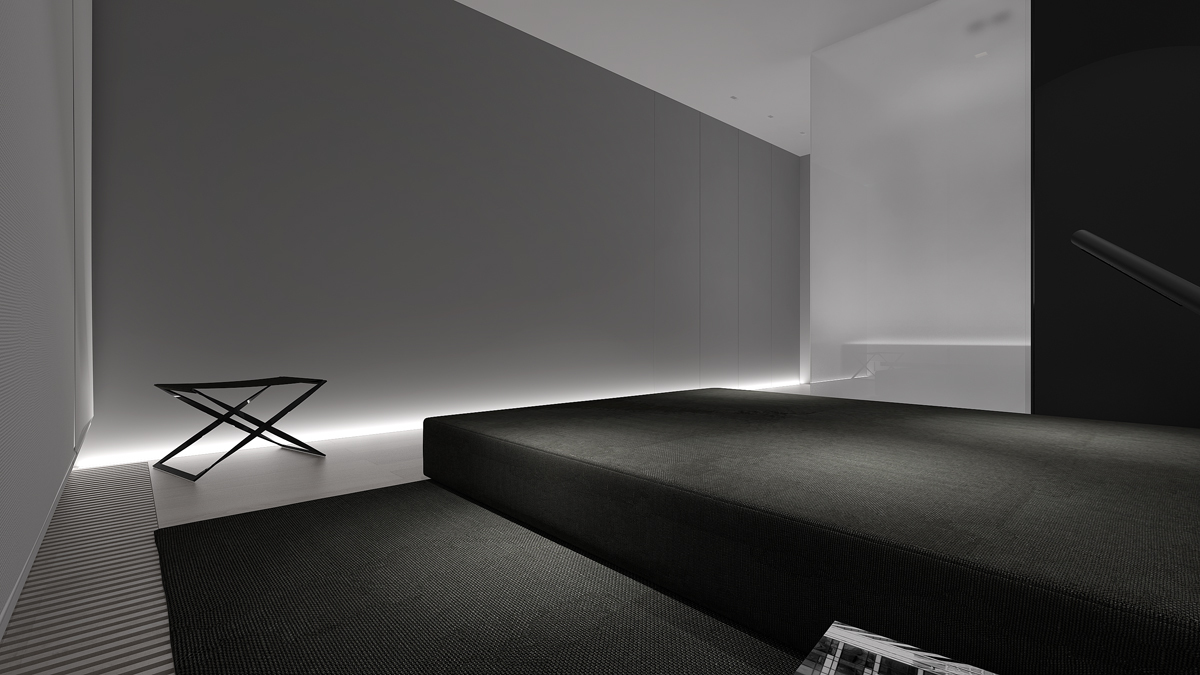 Minimalist bedroom with unique floating bed
Having a small bedroom with the minimalist bedroom concept and the soft color scheme will help you get the productivity of sleep. You do not need to use lots of decoration that will damage your feel and make you uncomfortable. Besides that, there also a unique floating bed that looks stylish and magic.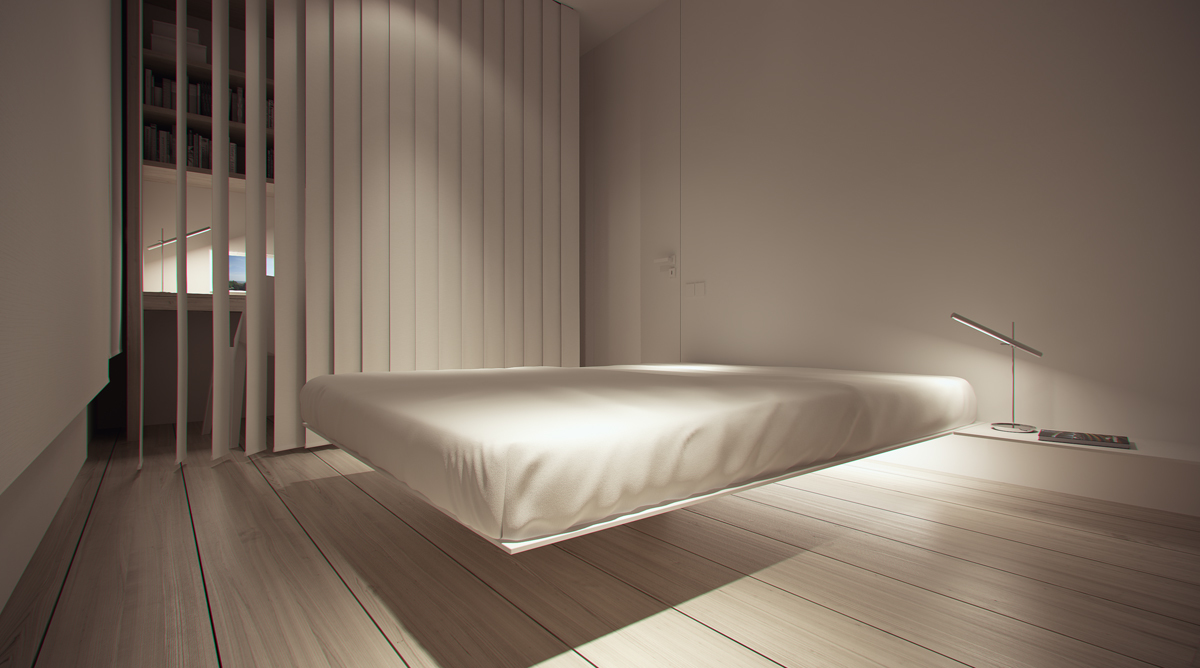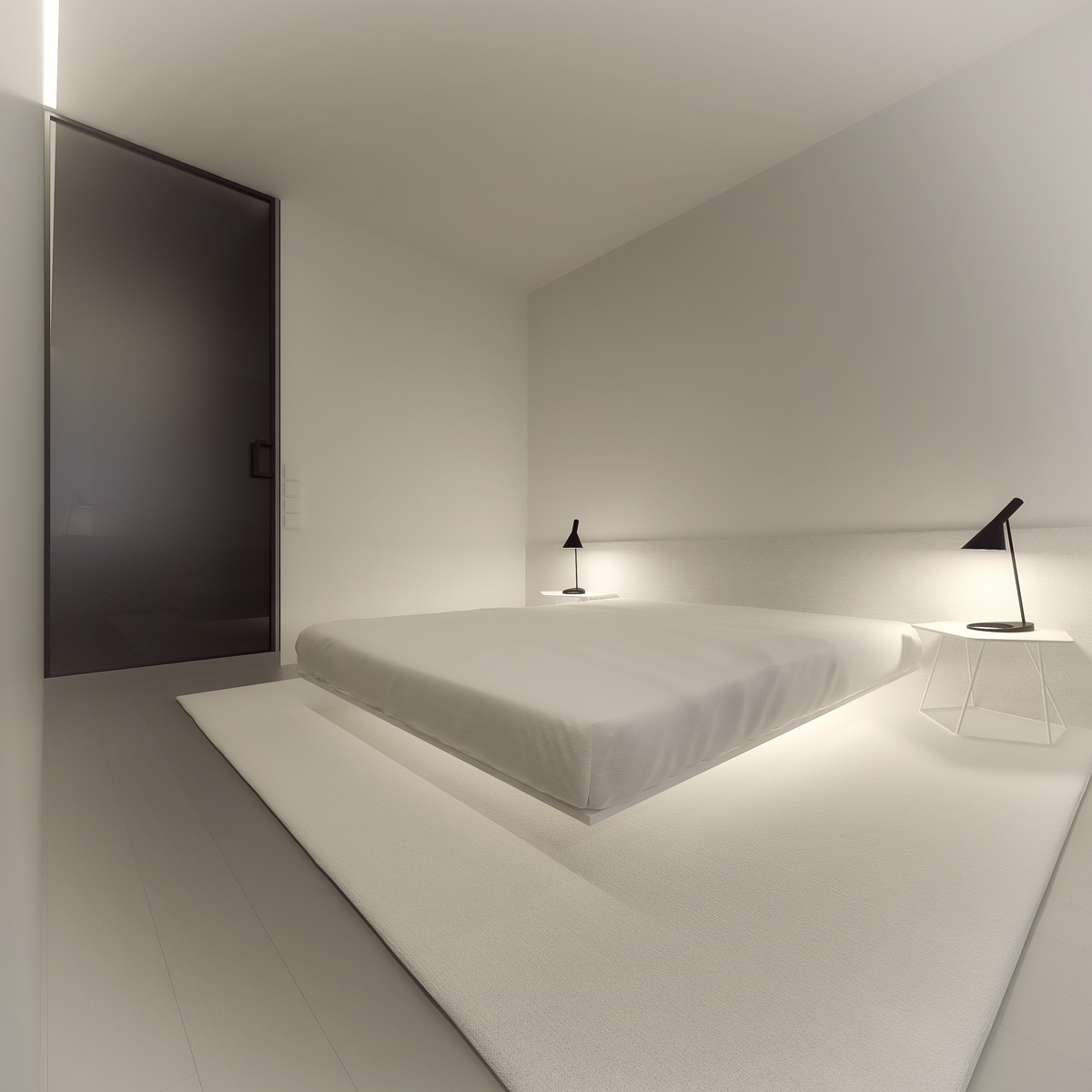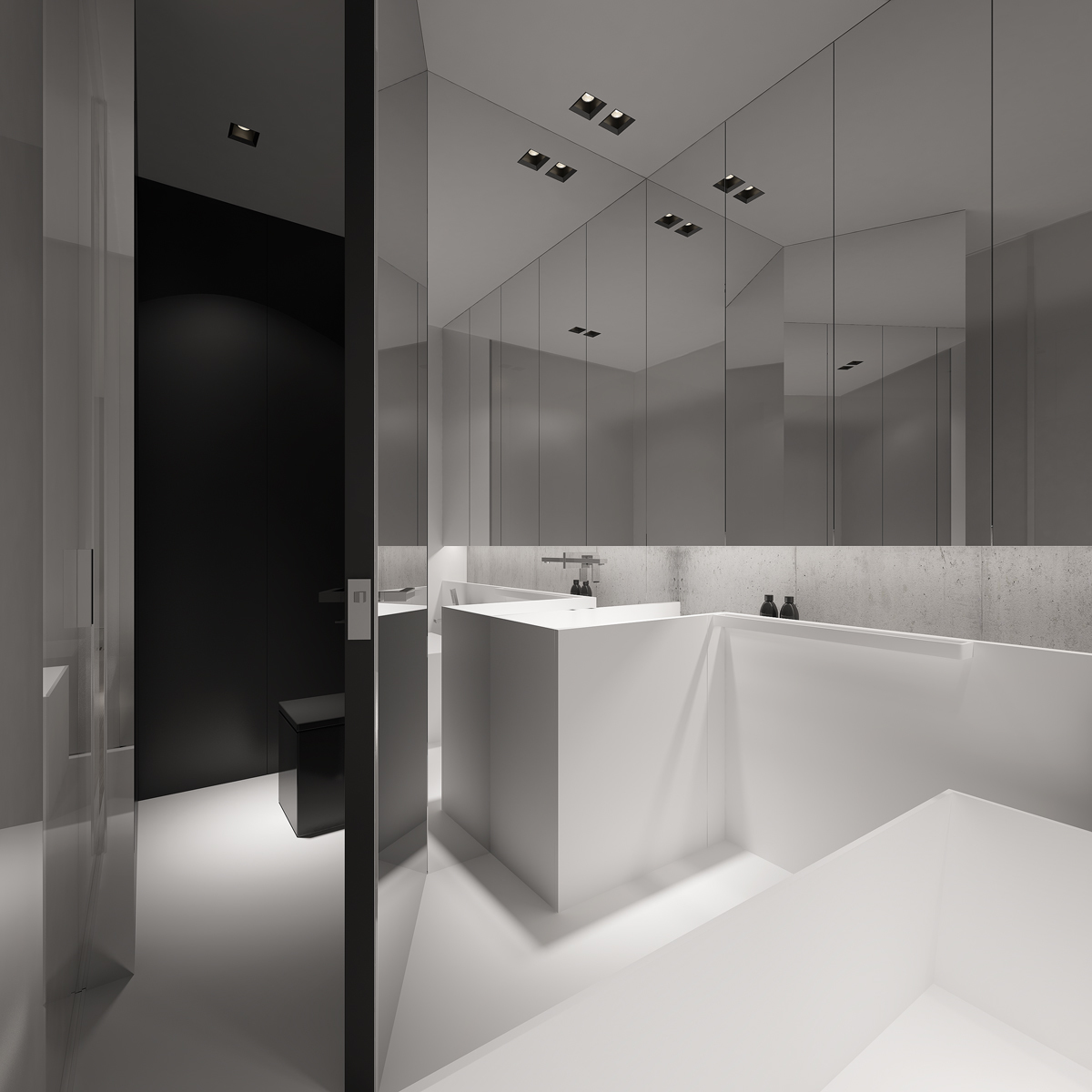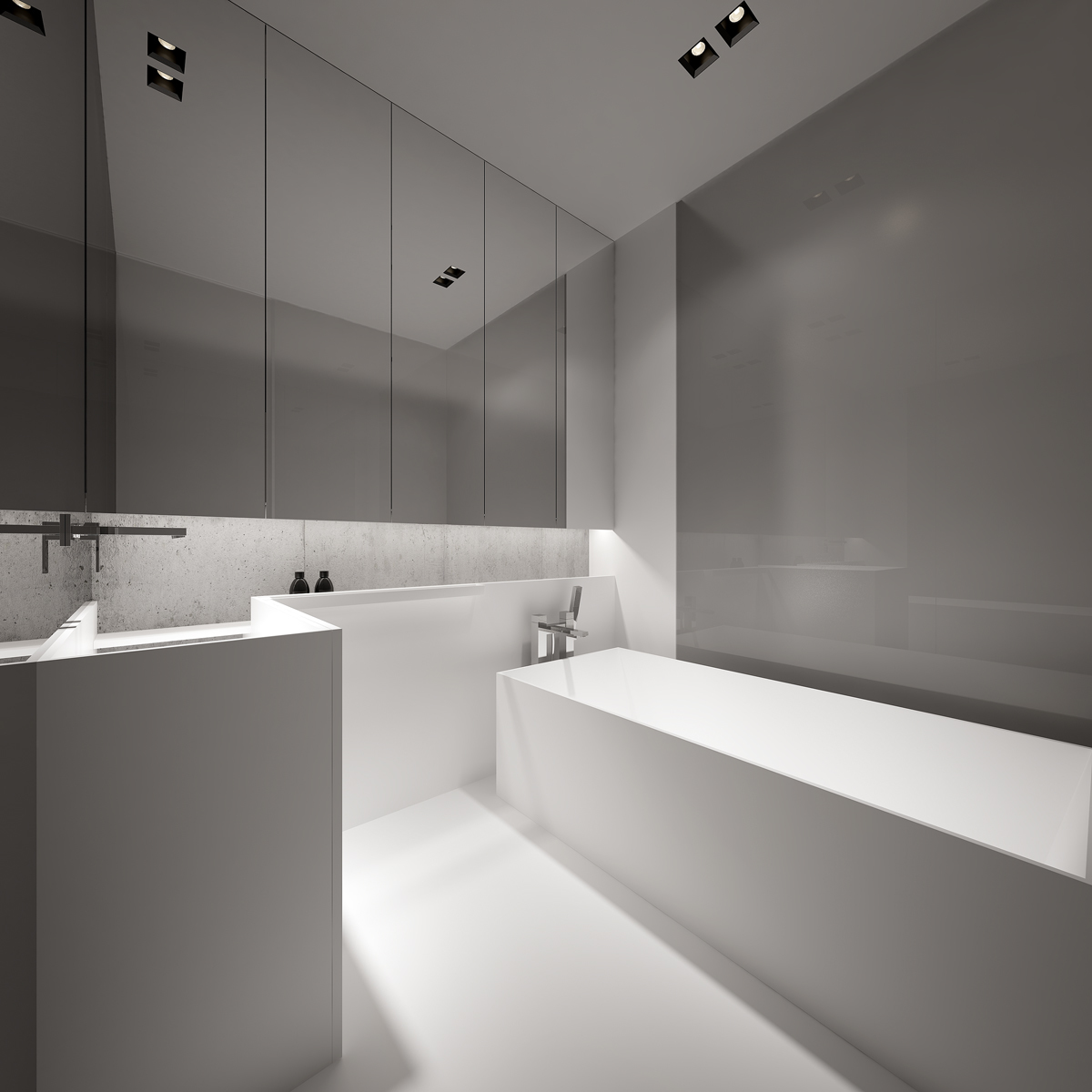 How about this minimalist interior design with soft line and gray color scheme?