Roohome.com – We all know that penthouse identically with the luxurious feel. But, this minimalist penthouse design do not look so luxury but still have the aesthetic value that will make you feel comfortable and proud to show it to your friend. The simple wall and ceiling design do not look so bored. That looks cool and stylish. Besides that, the design below shows the beauty of wood interior that arrange neatly.
Minimalist living room design ideas
A living room should be the place that you and your family can feel relax. Applying modern sofa with the dark color will and some chandelier with the vintage style make it charming and enjoyable. There also a modern fireplace that can make the room warmer and also be the natural decoration for it. Behind the sofa, there also a window set that makes the room brighter.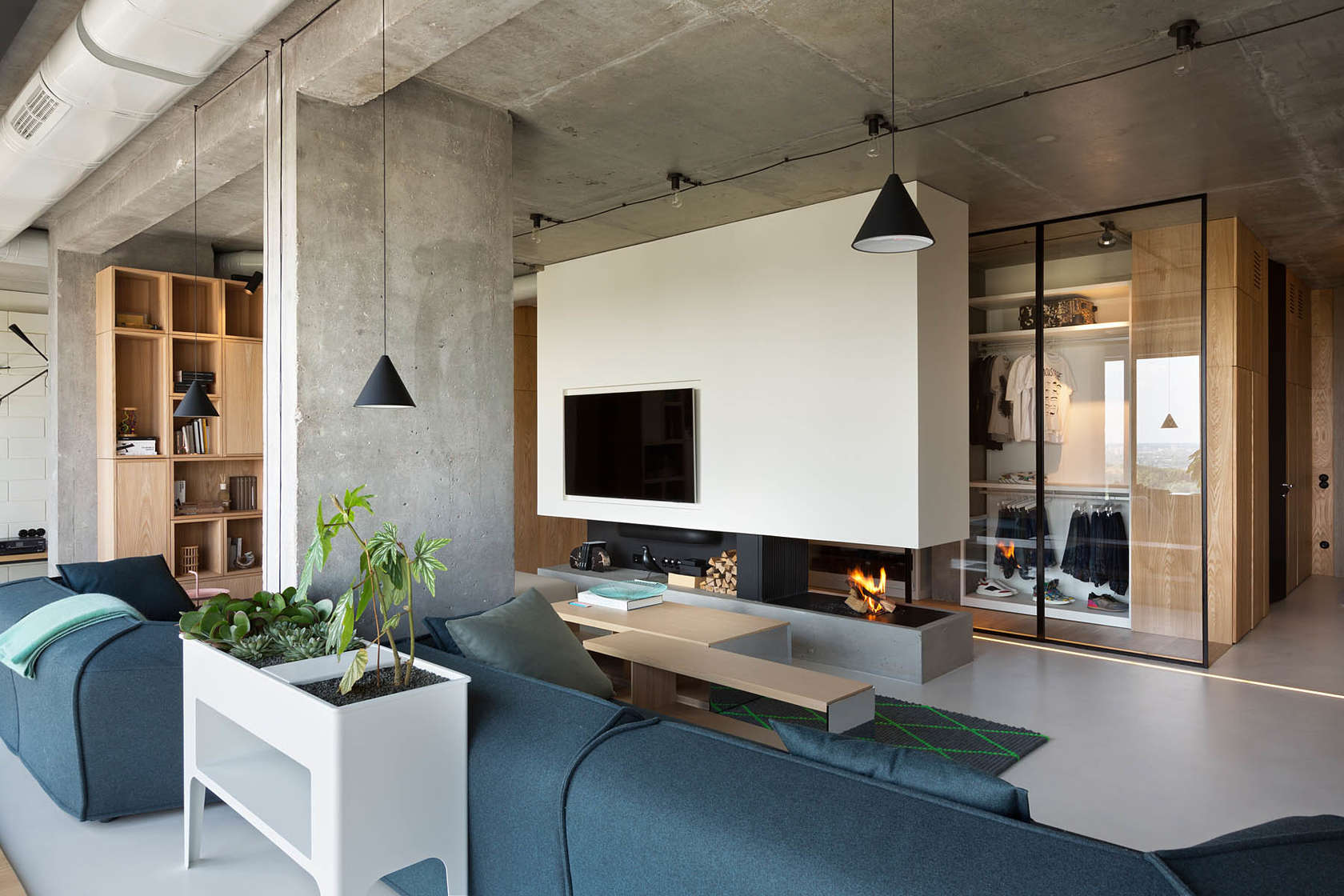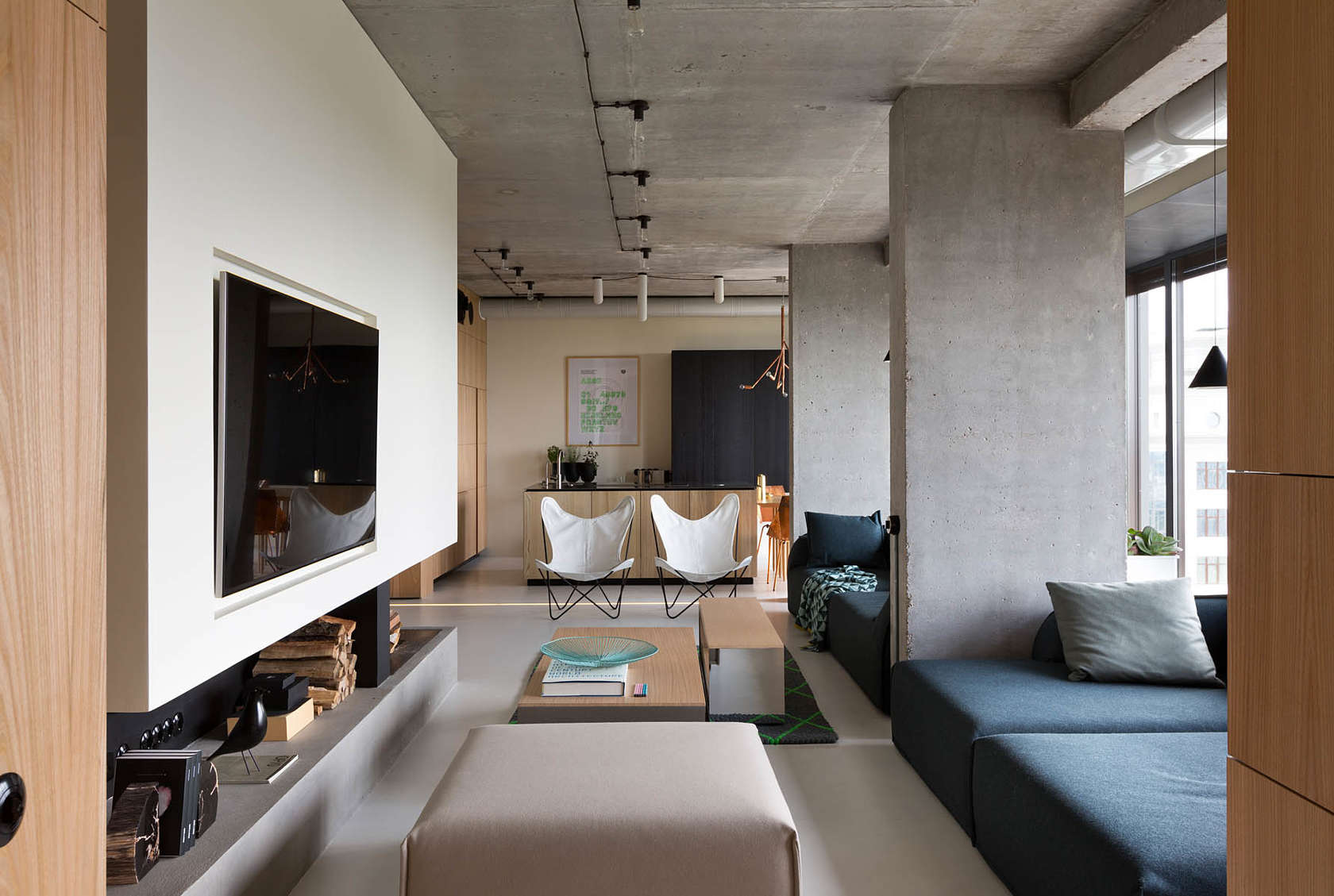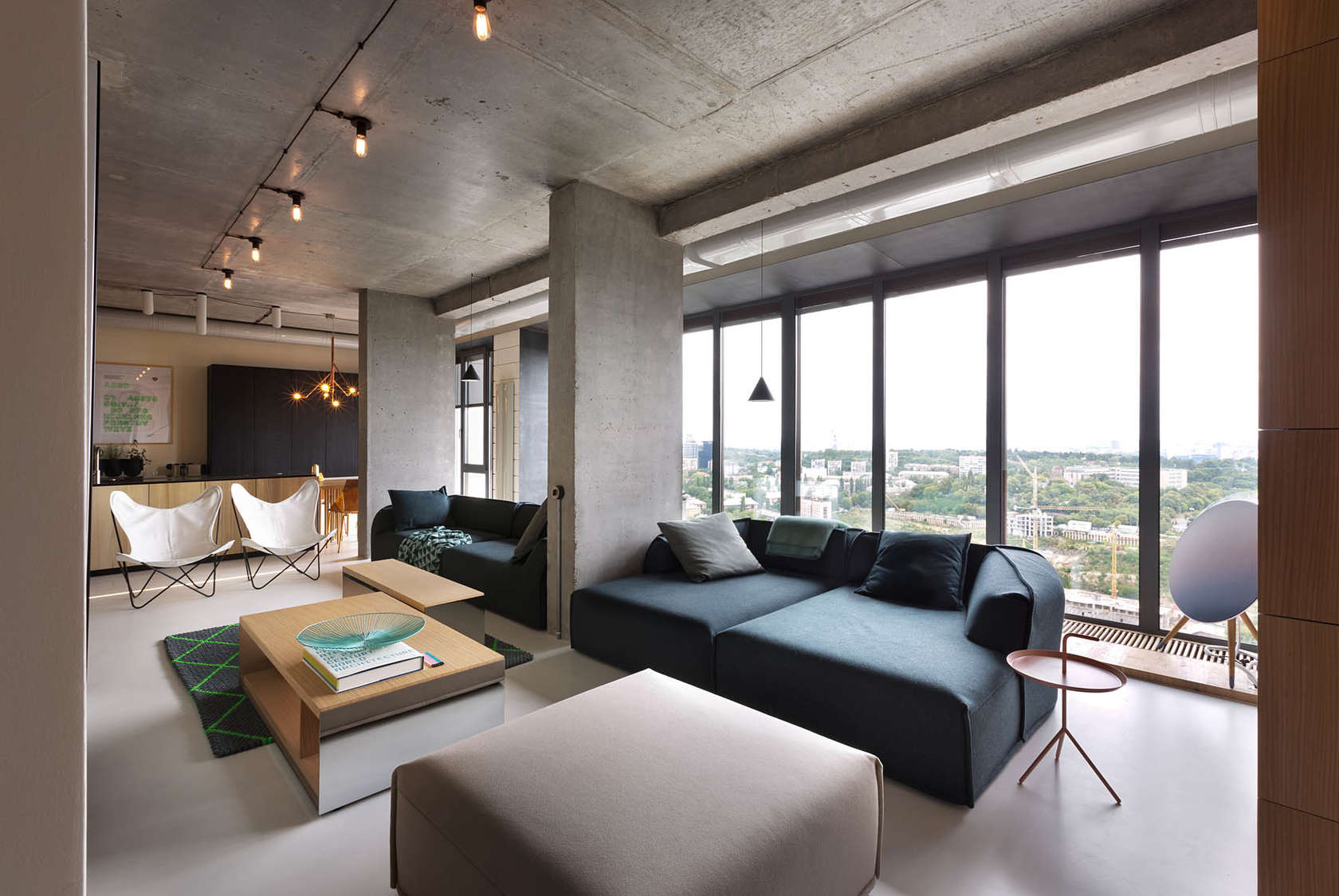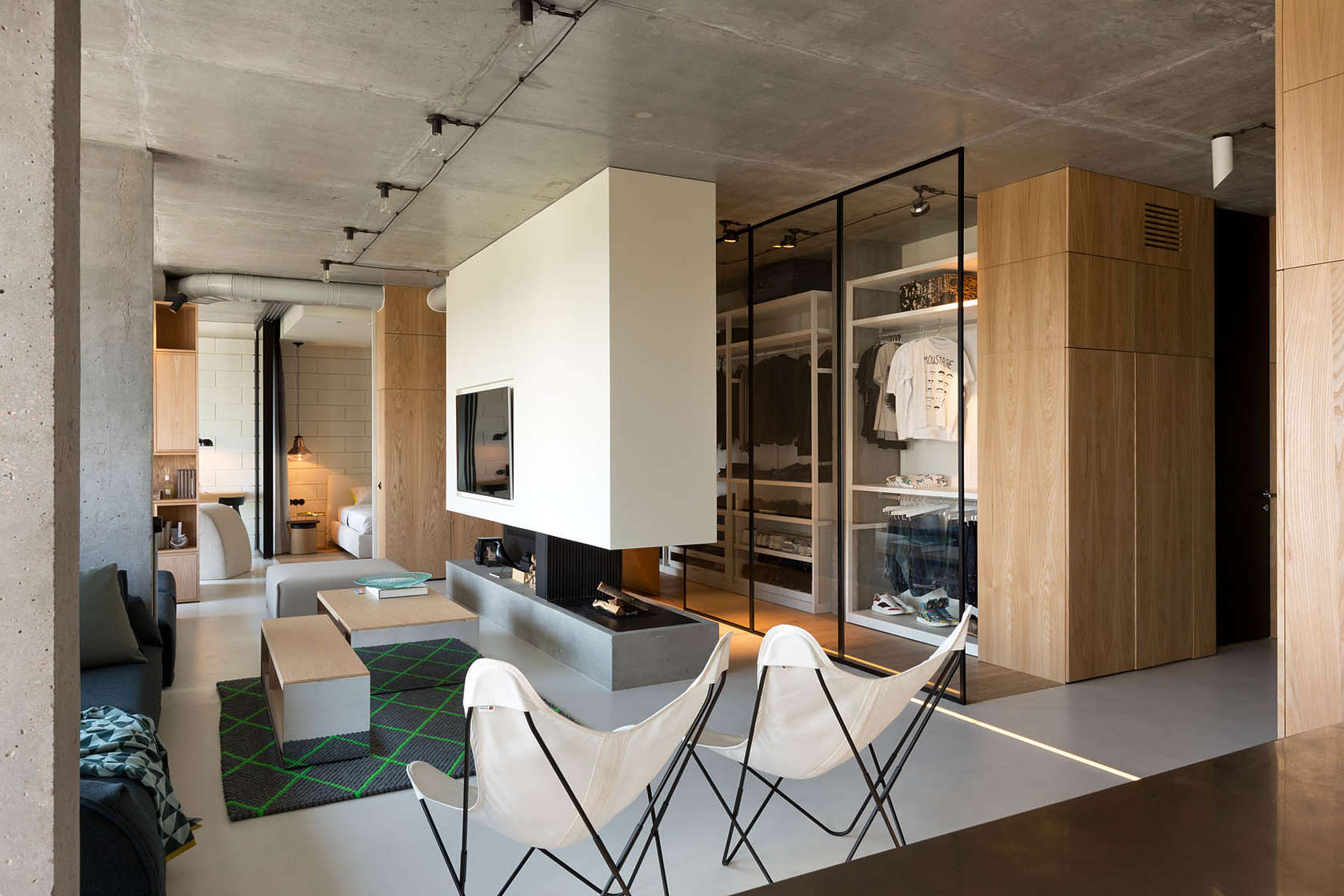 Actually, there looks like no spacing between the room and the other room. But, the designer gives the glass material to divide it, and want to still make it looks spacious. There also the effective wardrobe behind the TV's display is the best place to hide it, and make the room still get the tidy view. The wardrobe was made by the wood material that looks elegant.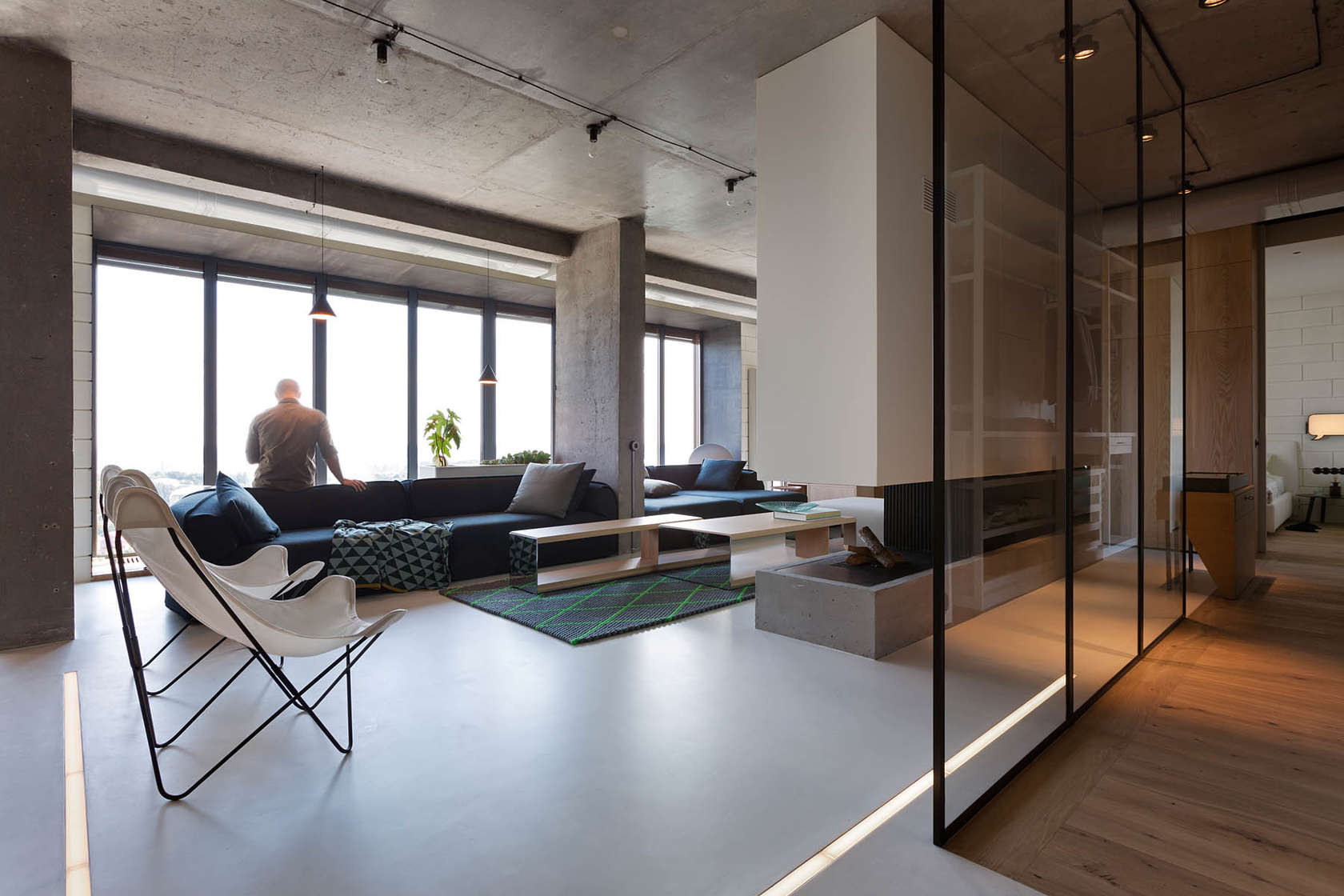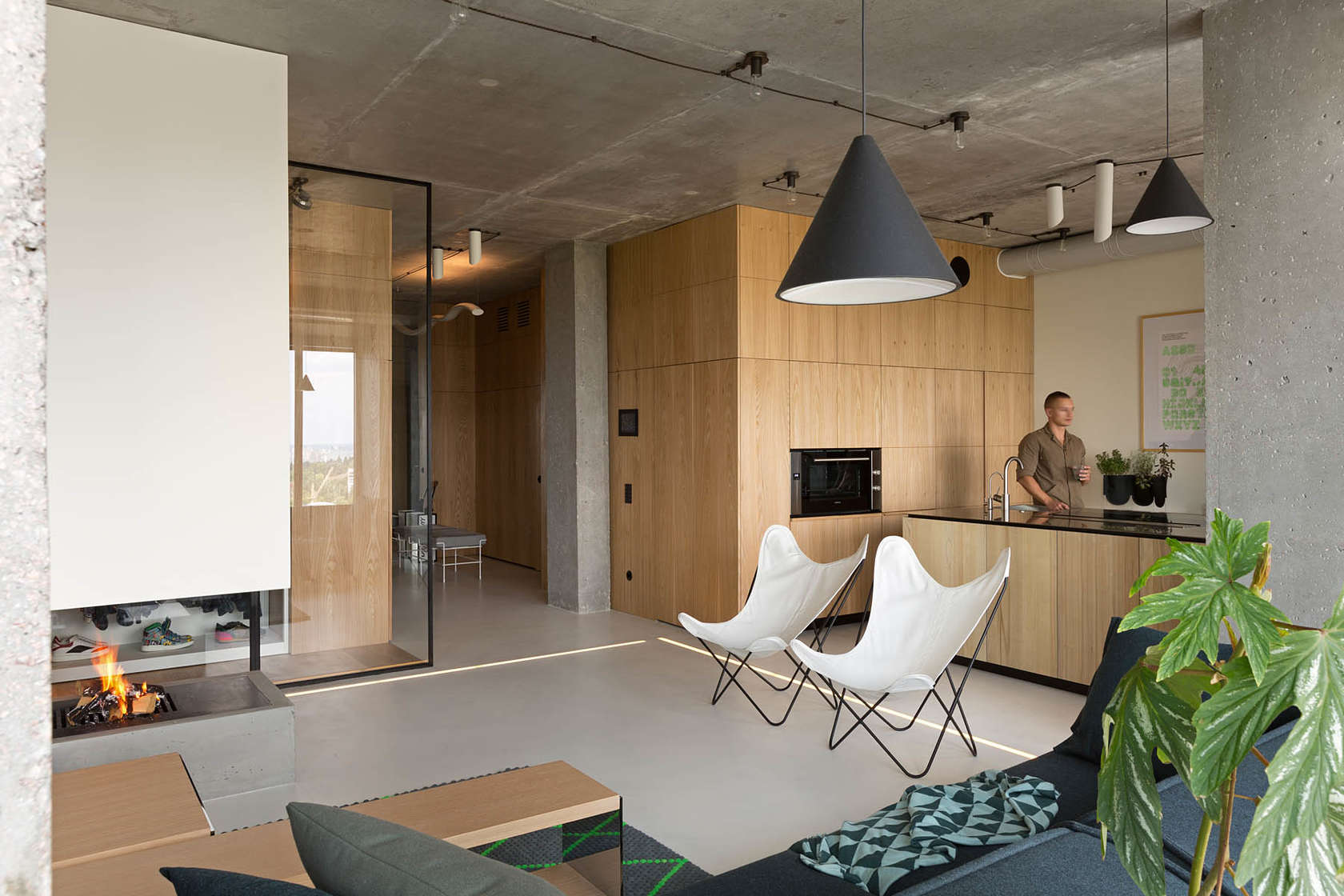 Minimalist kitchen design ideas
We can find the beauty of minimalist penthouse design from the wood interior that has set for it. The kitchen also beautify with the wood material and the simple dining table that was covered by gold color. All of them are the perfect combination that work in harmony.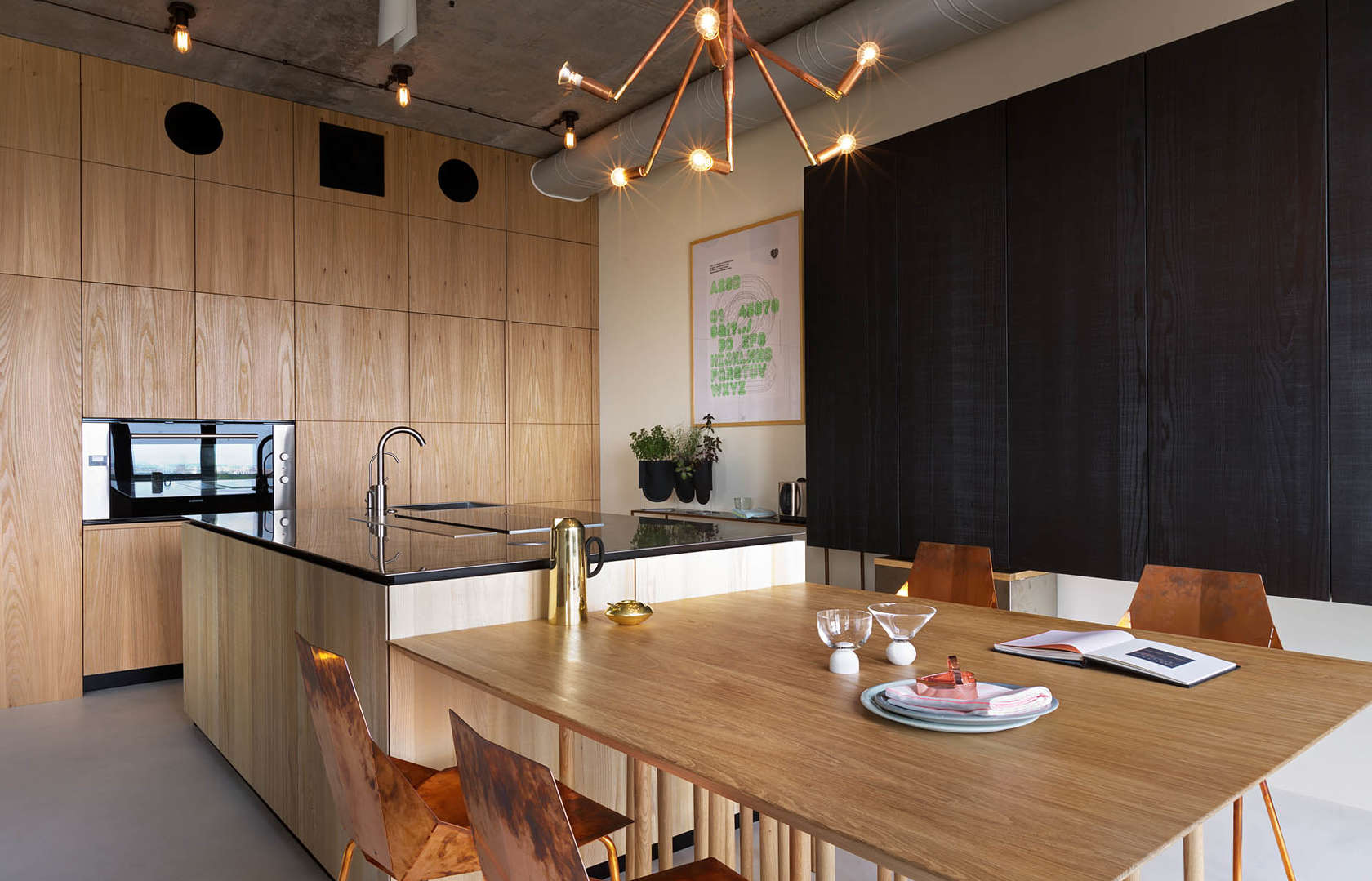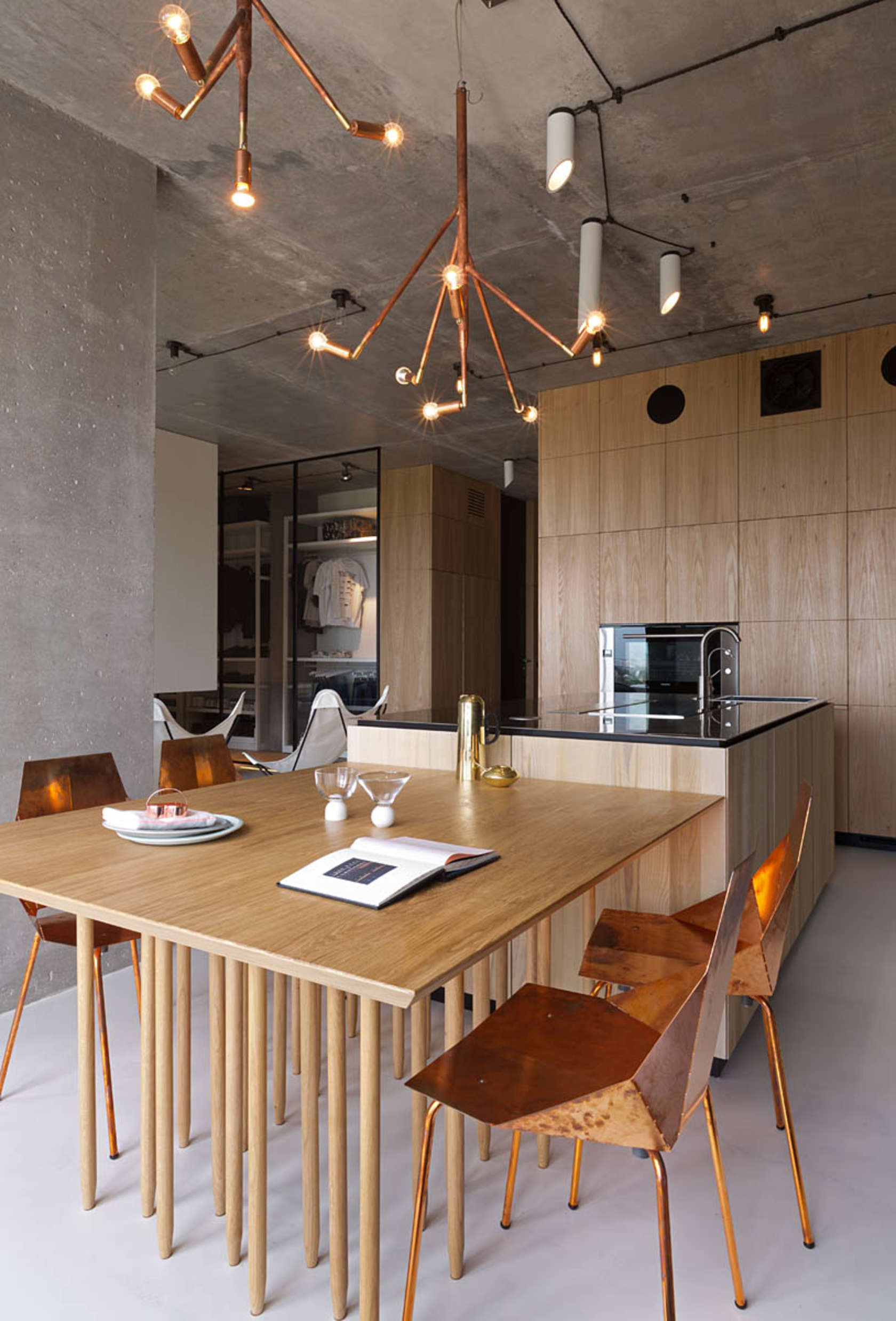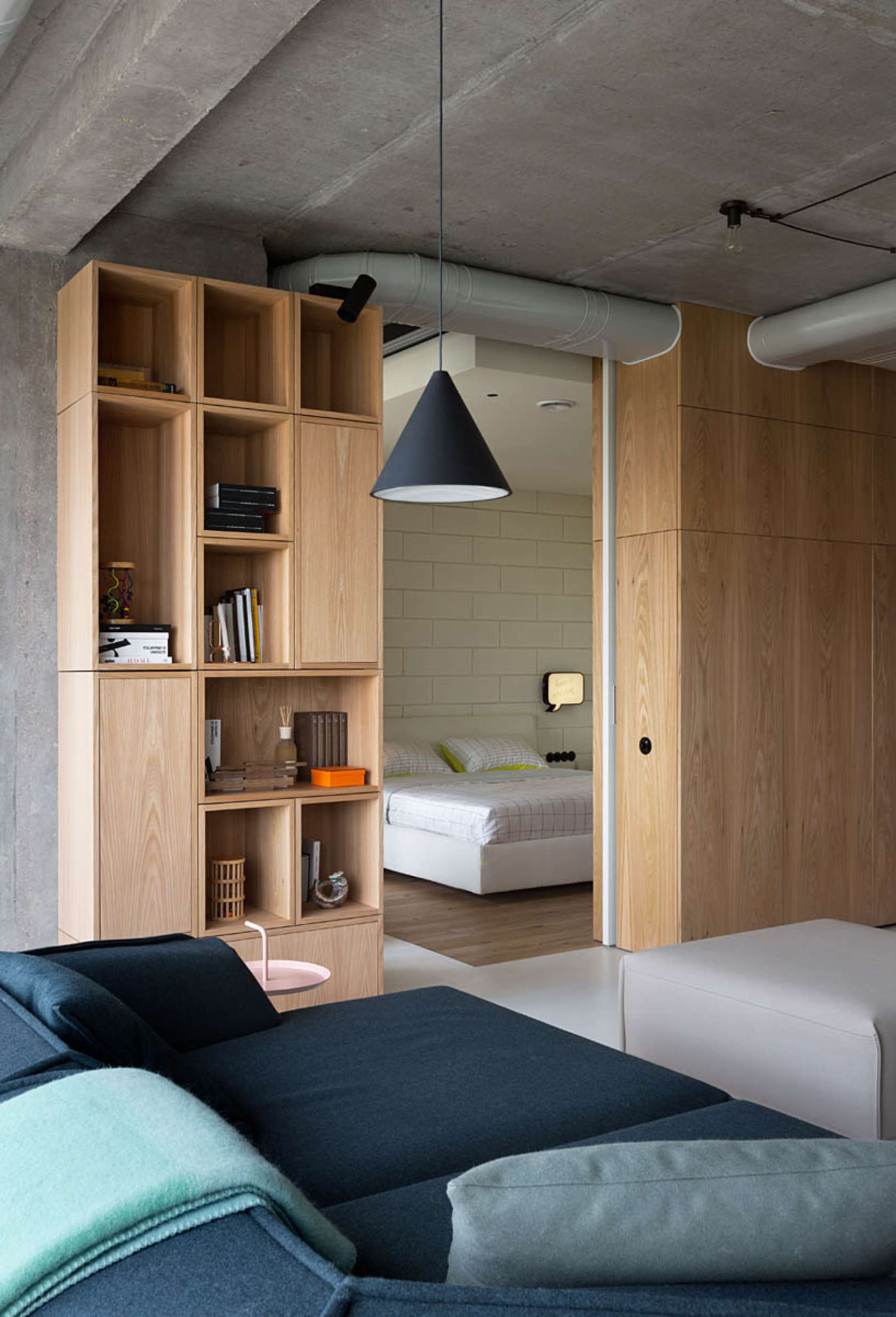 Minimalist bedroom theme
minimalist bedroom theme with the simple interior design style is enough for completig this beautiful penthouse. It feels like Japanese interior style actualy, but it more simple. It also beautify by th stone material. That is so perfect for bedtime.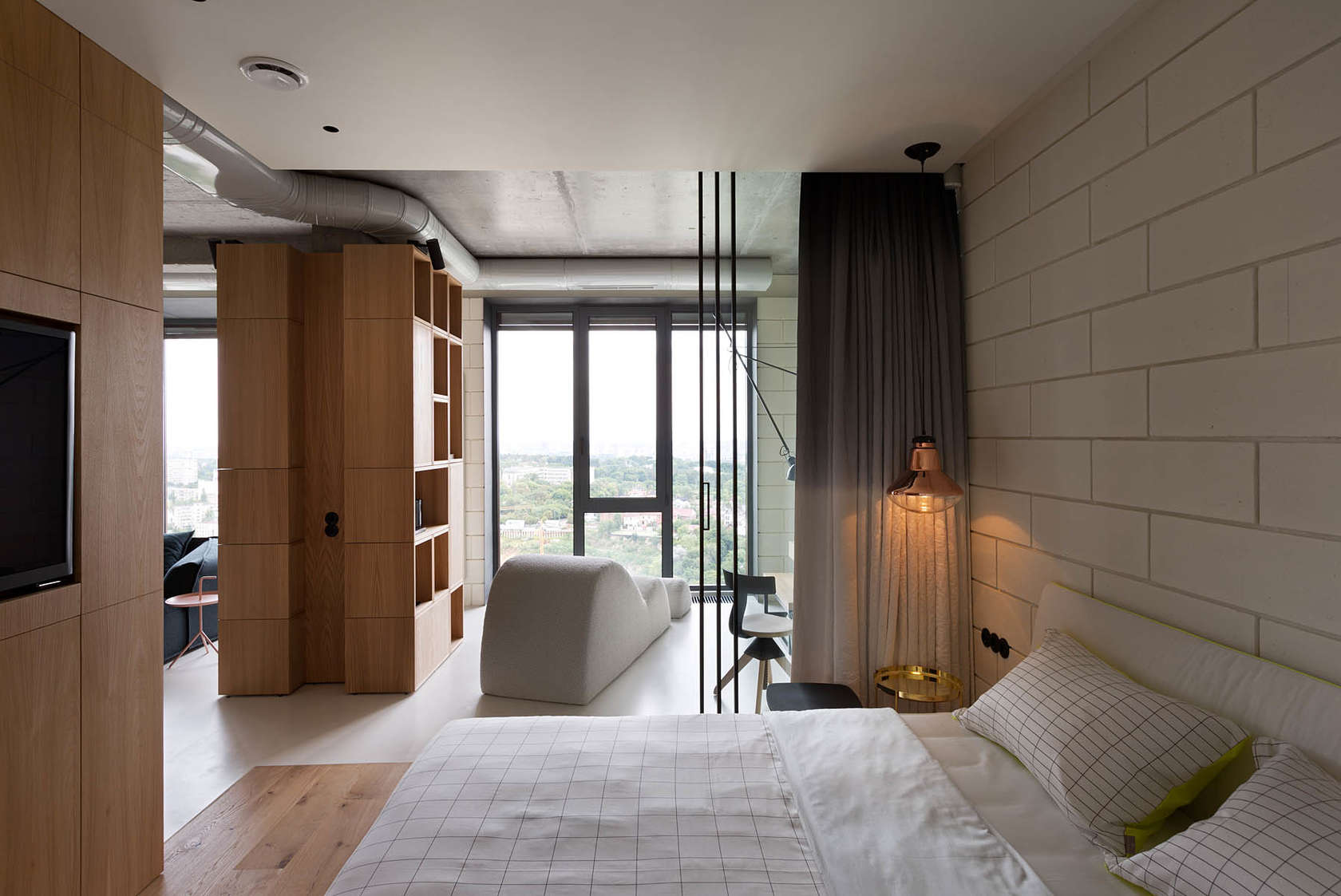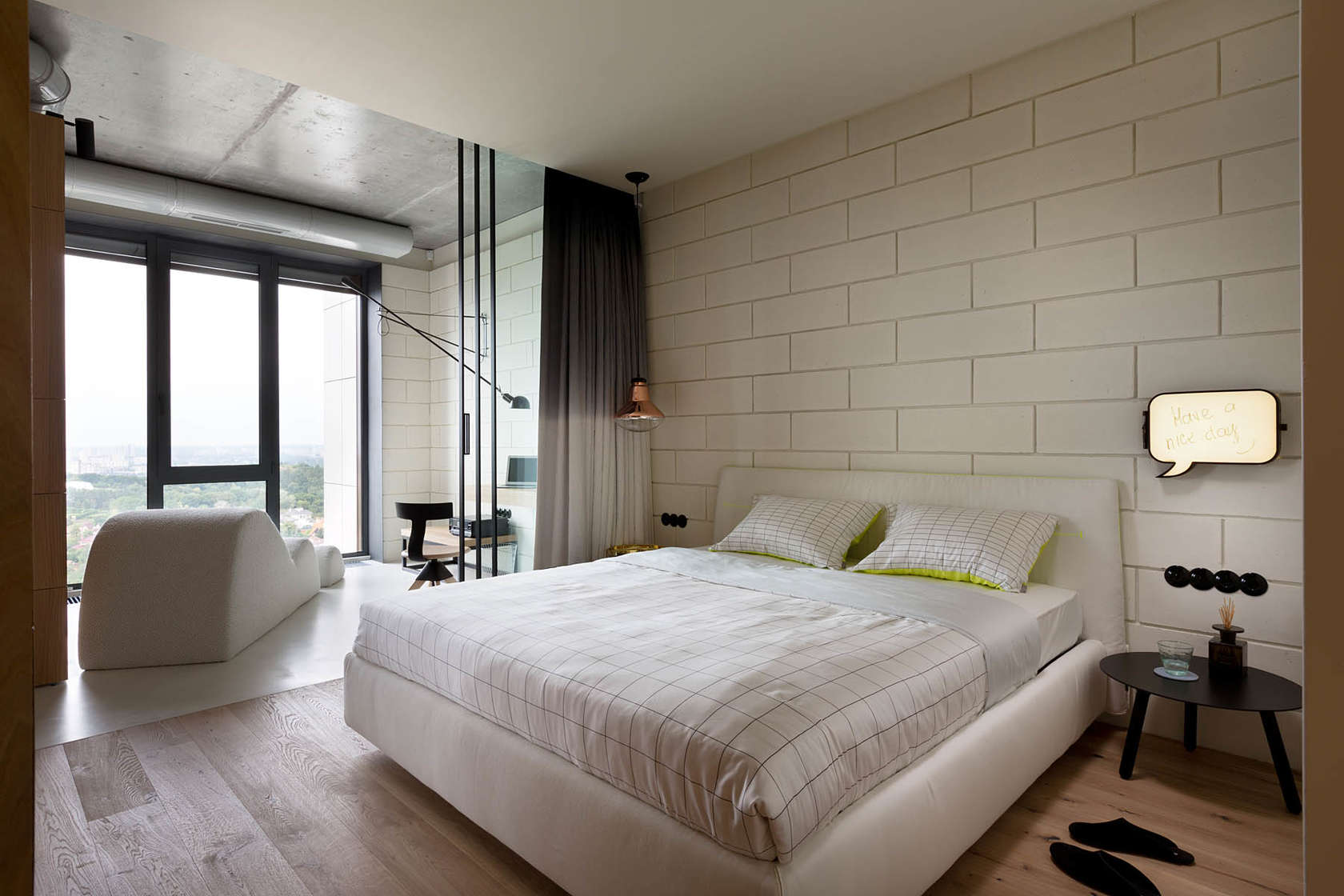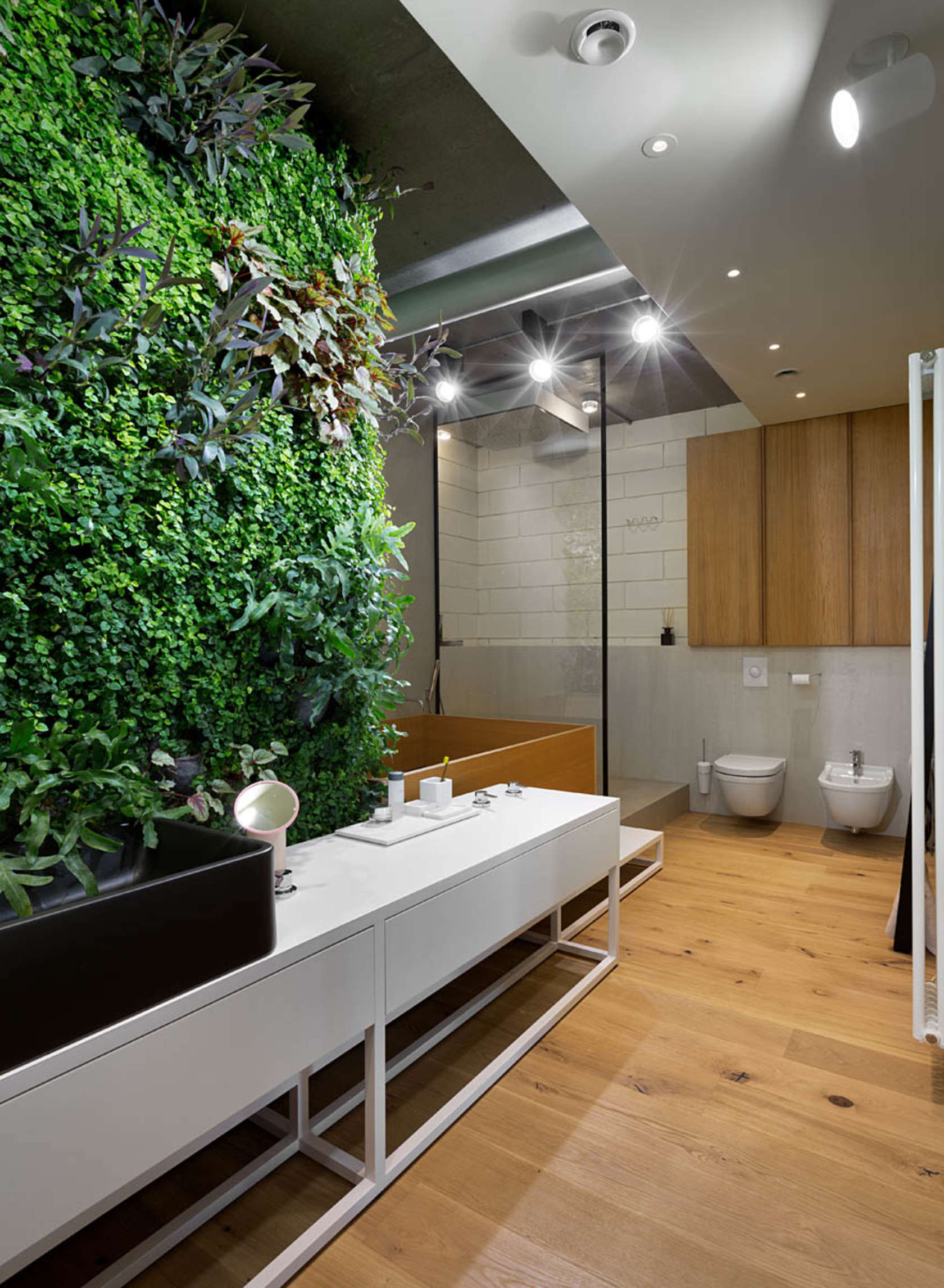 Adding the indoor garden in a bathroom is a great ideas for it. Hopefully, this inspiring penthouse design will help you stop find the references in realizing your house dream.