Roohome.com – Some people have a different style in designing and decorating their apartment interior design. Some may like the colorful style that makes the room looks like full of happiness and charming. But, the other may like that dark style that  quiet, silent and relaxing. The design below is applying the second style in designing and decor an apartment interior. It successfully produces the residence that perfects for people who want to get the relax and calm feel. That are living, dining, and bedroom that was designed simply and applies dark interior shades. The use of a feature like a curtain also needs to set correctly, if you want to get the cozy feel. Let us check the Architectural Sergey Makhno below!
Dark living room ideas with modern concepts
Who never thought that black color paint will make the room be more beautiful? It is not too mainstream to apply black as your room color because it will serve the quiet feel that so relaxing. But, if you want to apply it, make sure that you were set the light that enough to make it bright when the nighttime. If you have not, you will be better use the furniture with the bright color that still show the beauty of dark shades.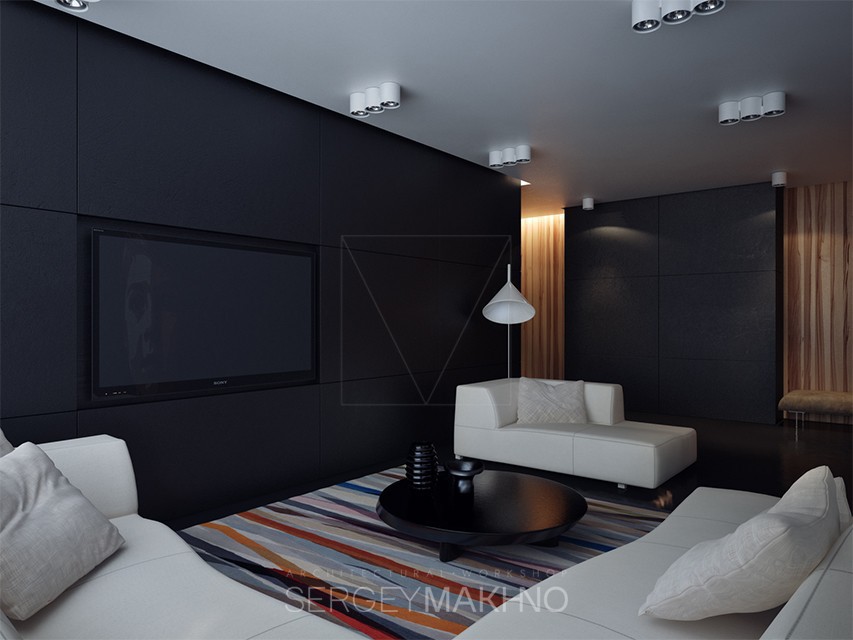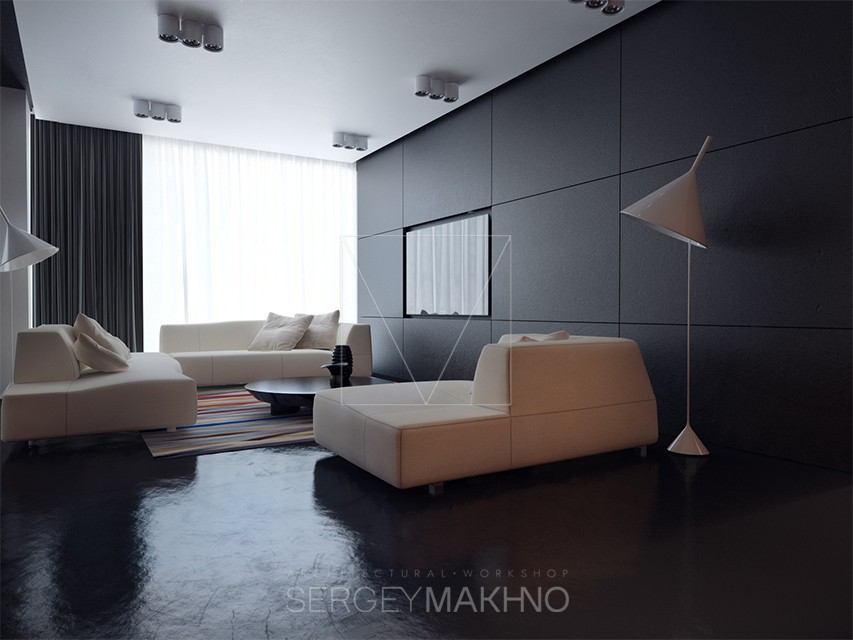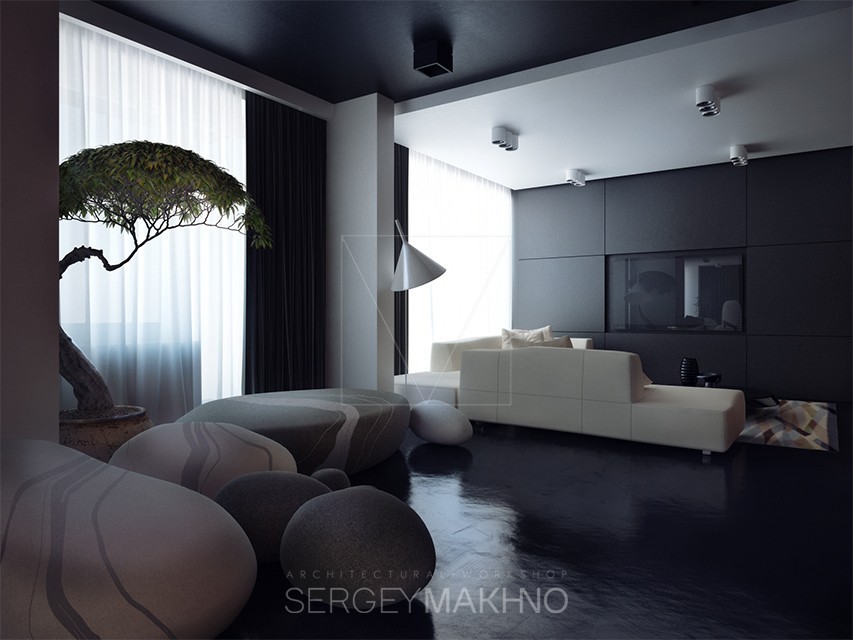 Modern furnishing will be easier to apply for the apartment. It is more practical and friendly to combine with the other.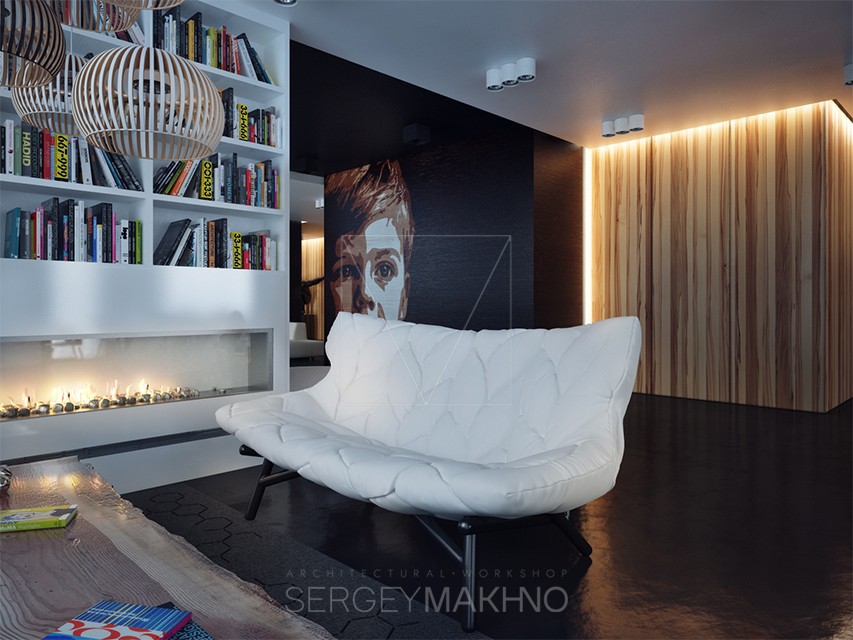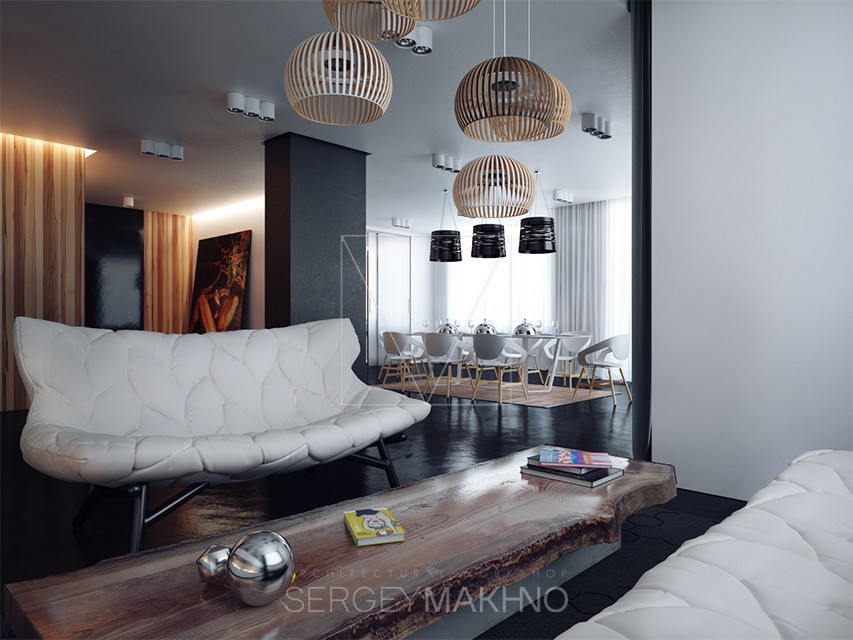 Minimalist dining room idea
If you want to apply a minimalist concept in your dining room, you will be better use the furniture with the simple design. After that, do not use lots of decoration for it. The simple decoration like a chandelier and unique pottery are enough to make it look elegant.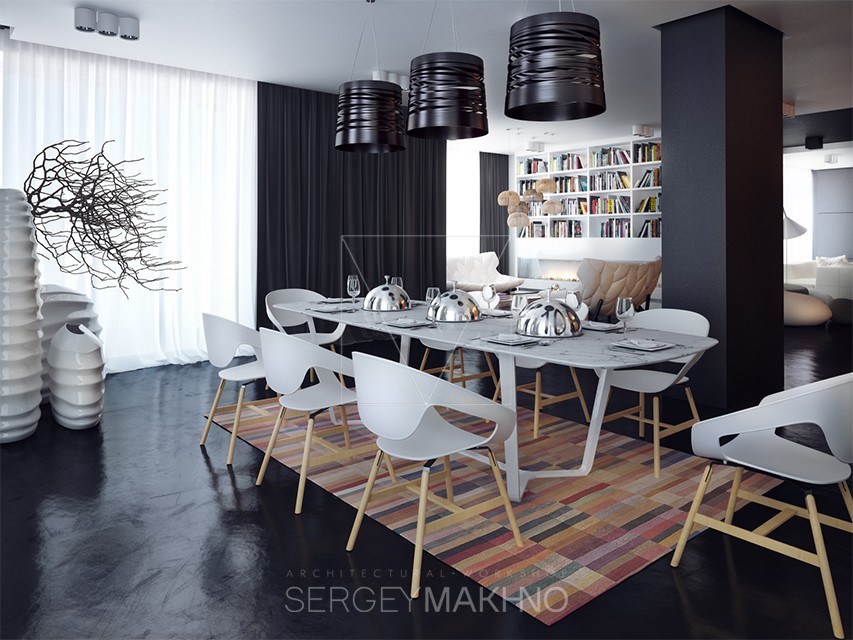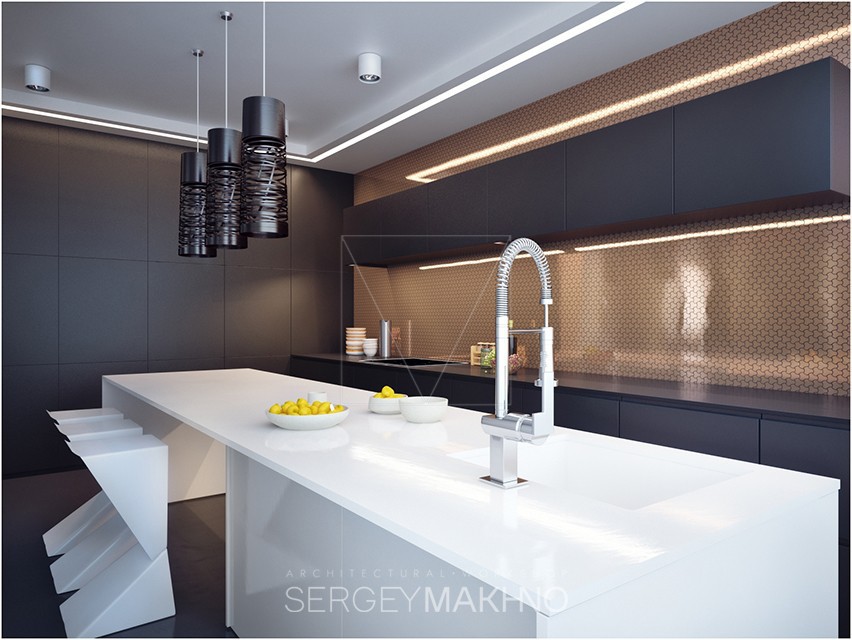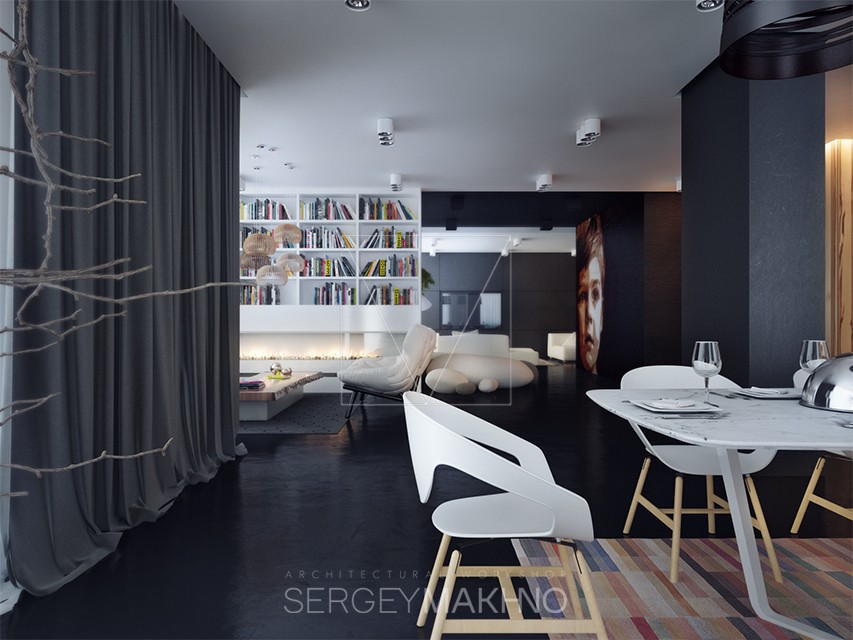 If you have a high interest in the arts and literature, you can pour it as the accents to decorate your apartment. You can see the large wall paint decor below. Actually, that is not matched with the dark concept but it can decorate the room beautifully. So, if you have any idea that may work properly, you need to try it!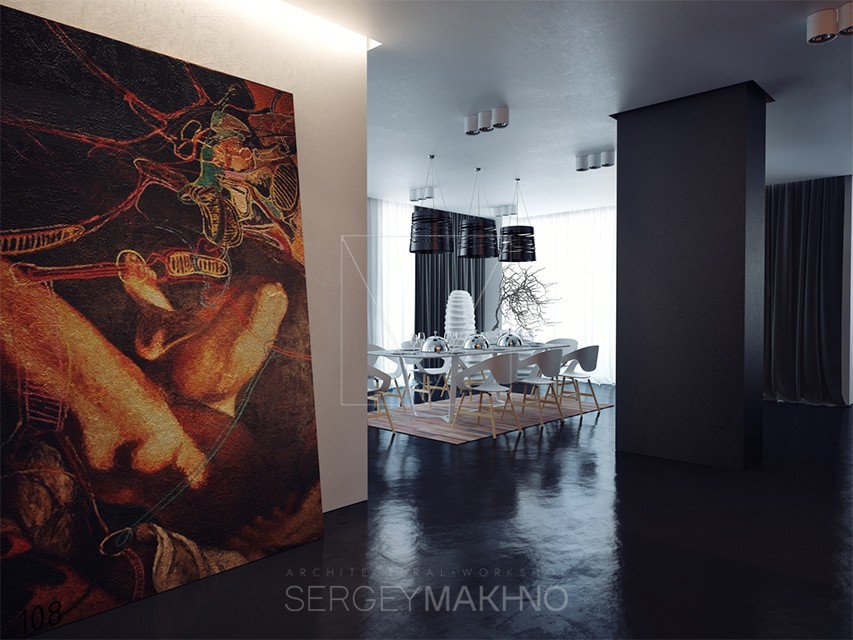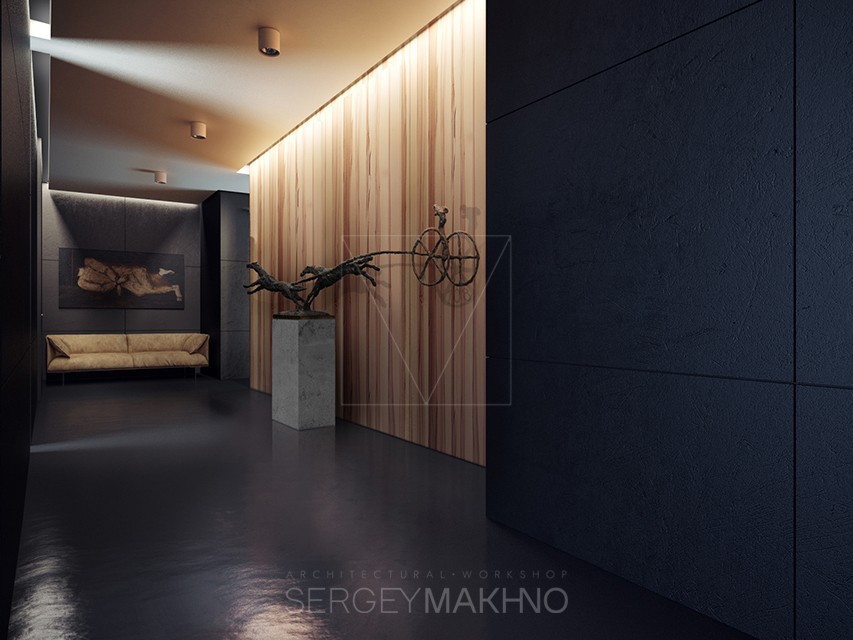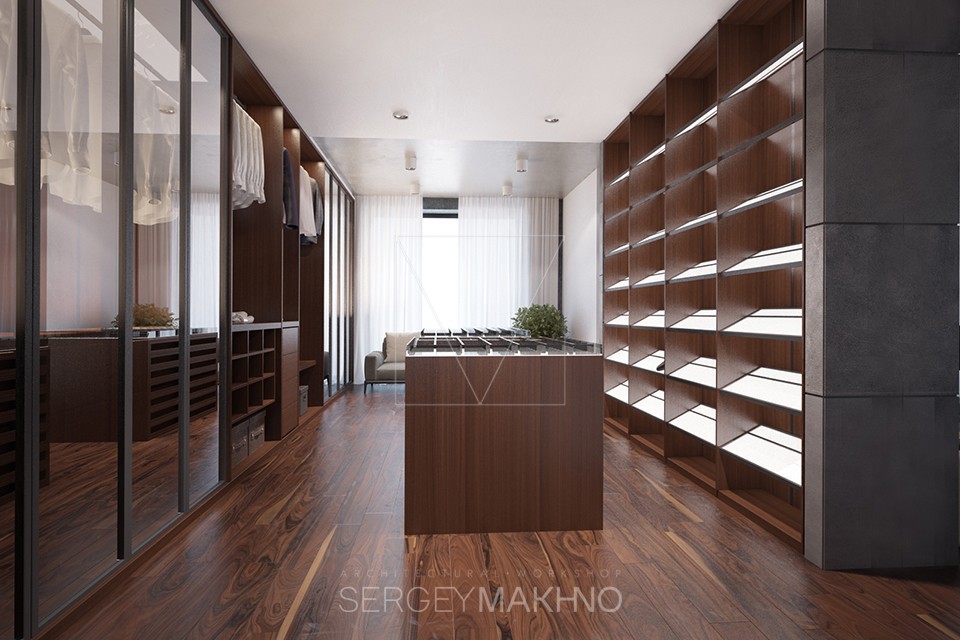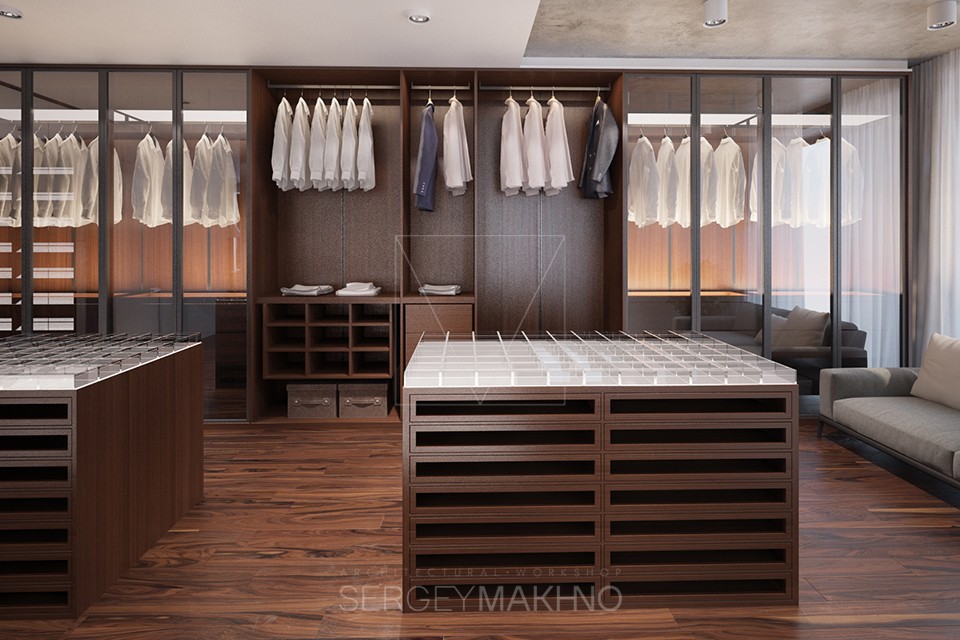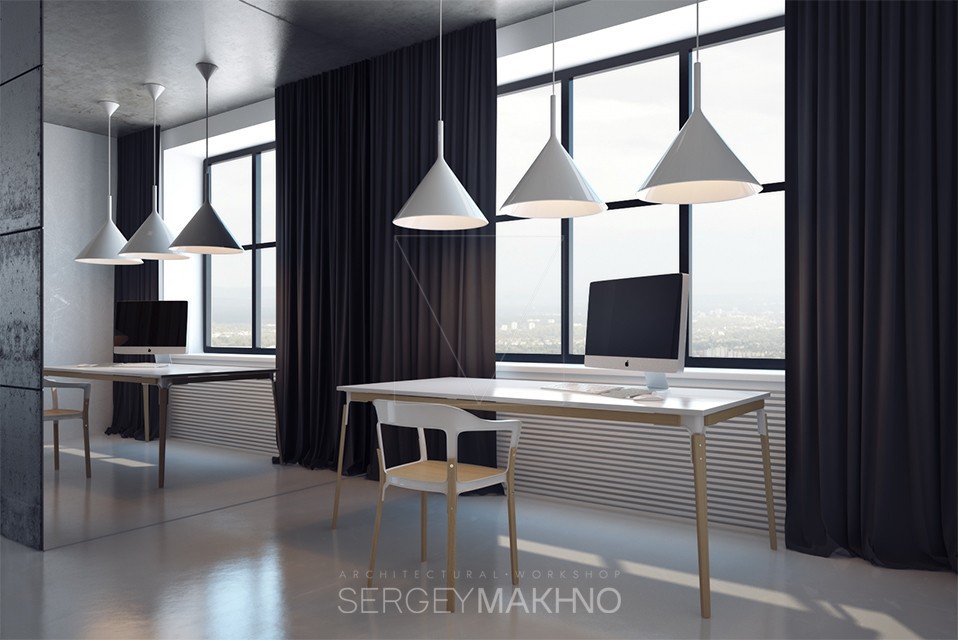 Dark bedroom interior style
We all know that some people will sleep easier in the silent and quiet feel. So, why we do not apply and set the atmosphere to be quieter by applying dark apartment interior design. We can use a feature and furniture design with color that has a dark side like, gray, brown, or navy. Besides that, we also need to add the other decoration to make it more beautiful. You can see the simple decoration in a bedroom picture below!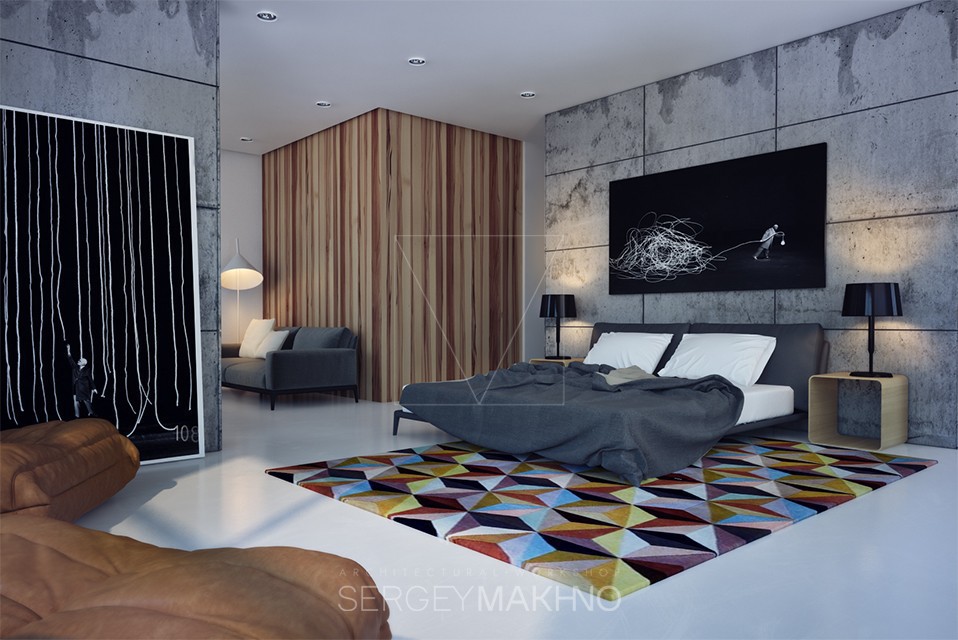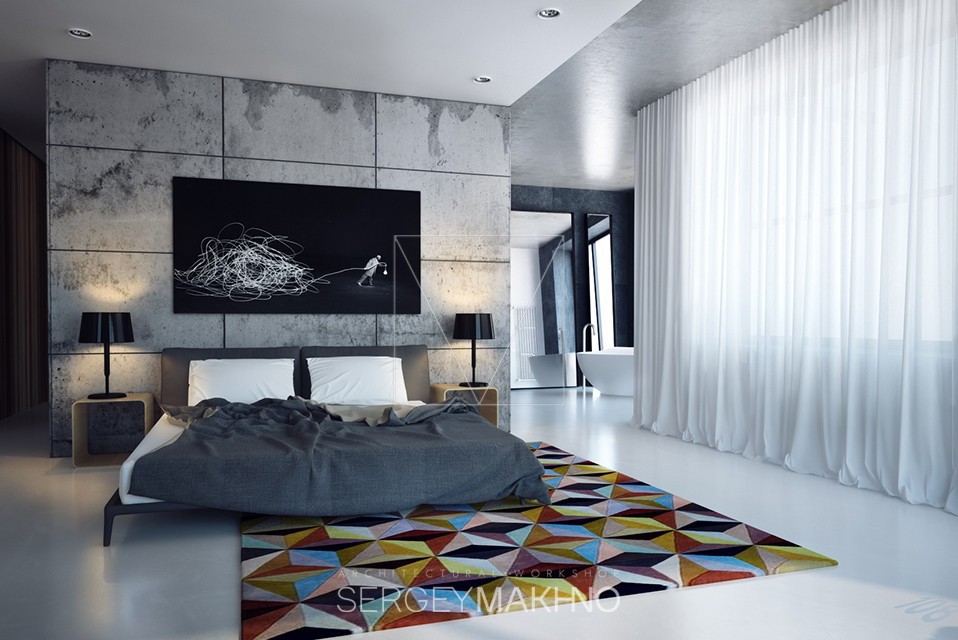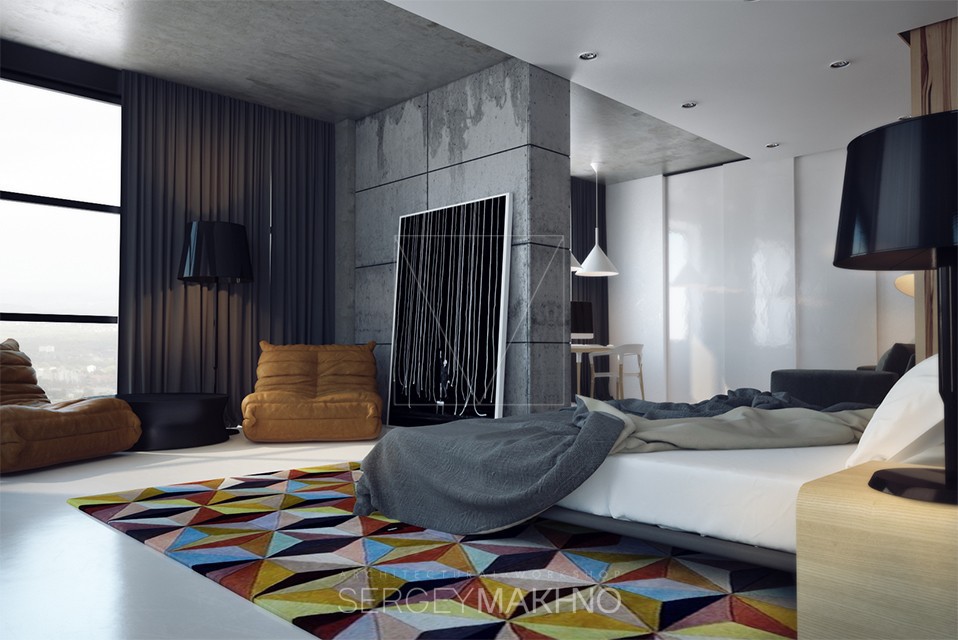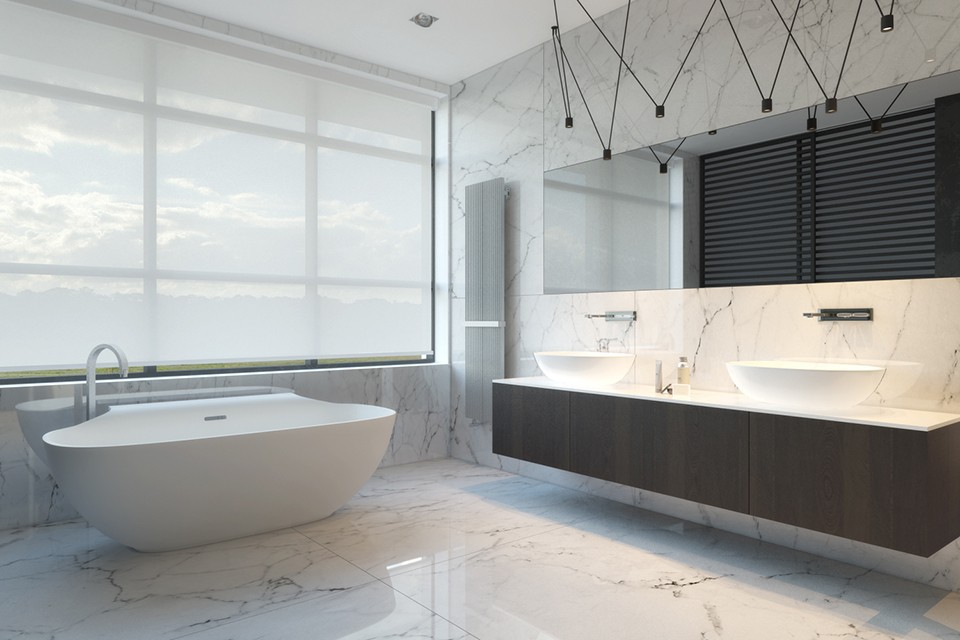 The apartment interior design and decor above shows the beauty of silent and quiet feel. That is the feeling which is good to help people get their comfort zone.