Roohome.com – Create a living room interior design that interesting is our efforts in building a comfortable place to gather with family. We also need to pay attention to the feature and furniture that we want to apply in that room. Because, if we are not choosing the right material and color, it may create a bad impression and make the uncomfortable feel. Besides that, the layout also part that we can not leave in producing the cozy space, we need to arrange the layout perfectly, so we will get the perfect ones!
Dark living room design by Dzhemesyuk & Yurov Design
Dzhemesyuk & Yurov Design creates the beautiful living room with the dark shades. They use modern furniture design to fill it and decorate it with the black wood decoration. There is also a bookshelf that divides the living room with the other room softly. It can be your ideas in giving the space between the room and the other room.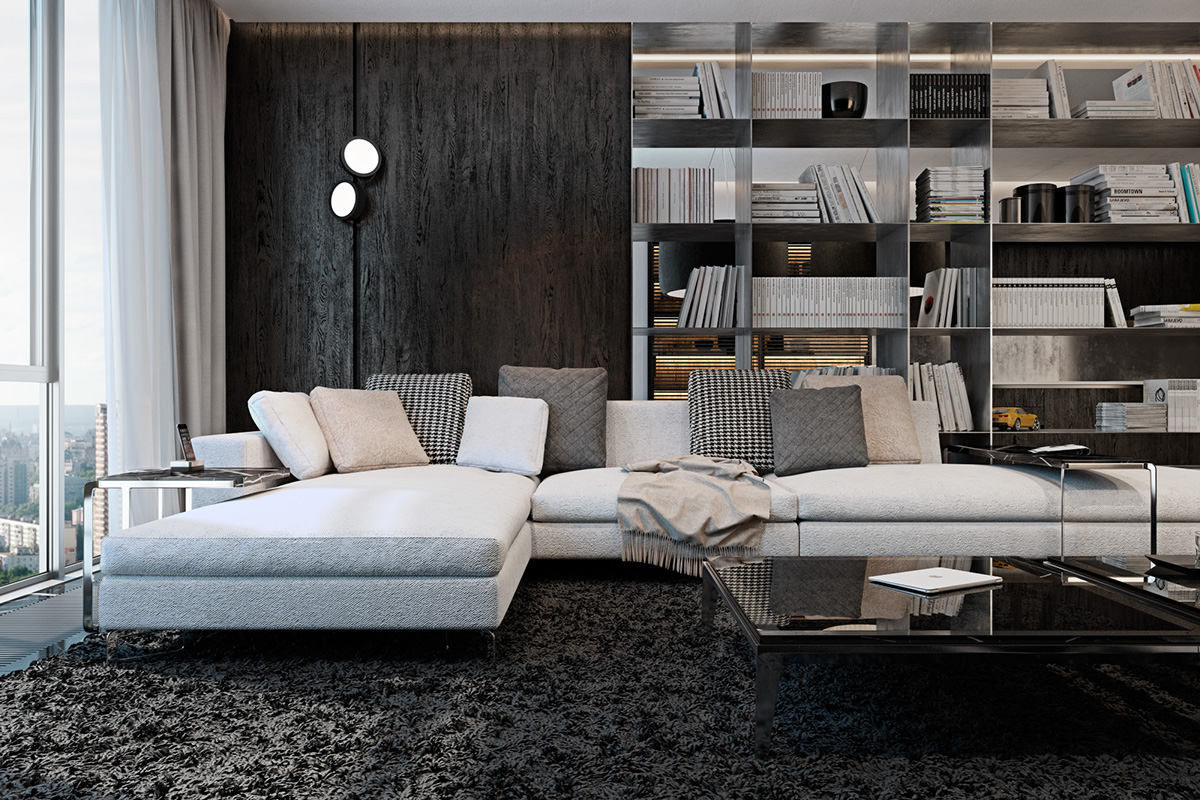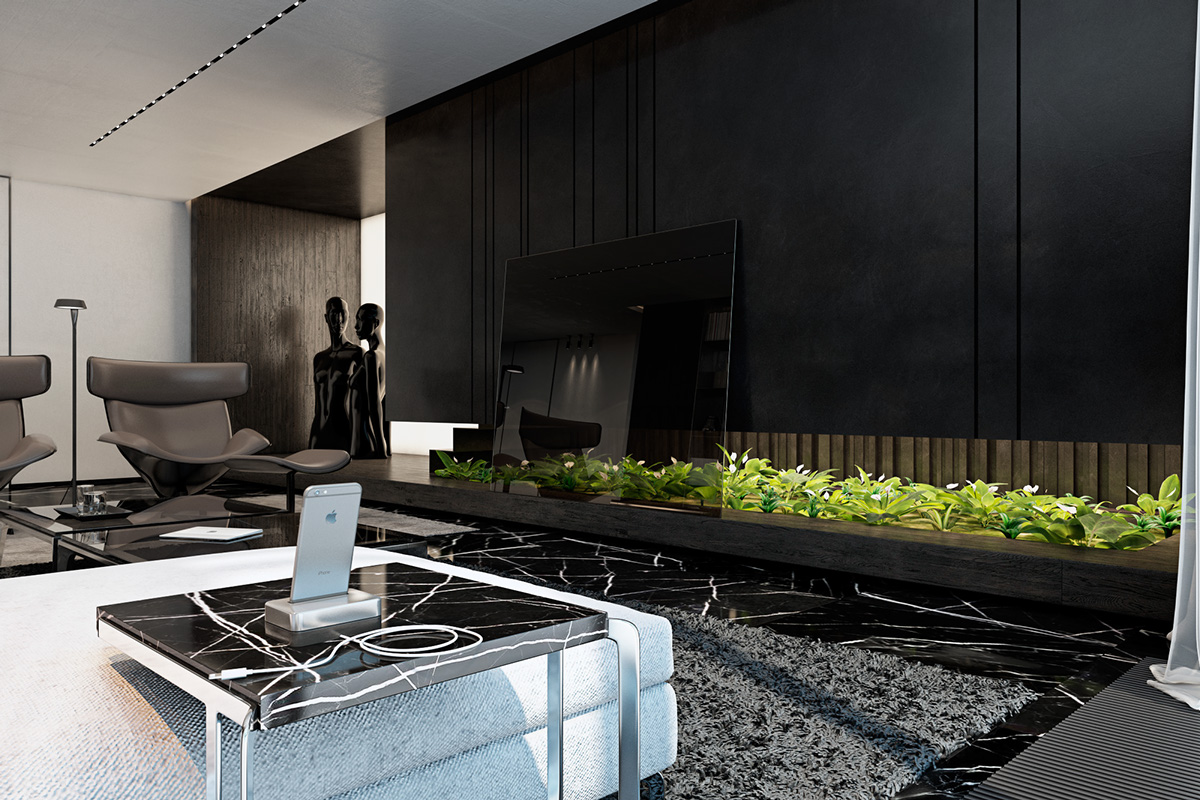 Perfect living room layout by LOGOVO Design Group
LOGOVO Design Group make a perfect living room layout with the dark color combination that so relaxing. The selection of living room furniture also supports the theme that they want to appear. You can see the modern sofa design in a classic room style. But, it totally works properly.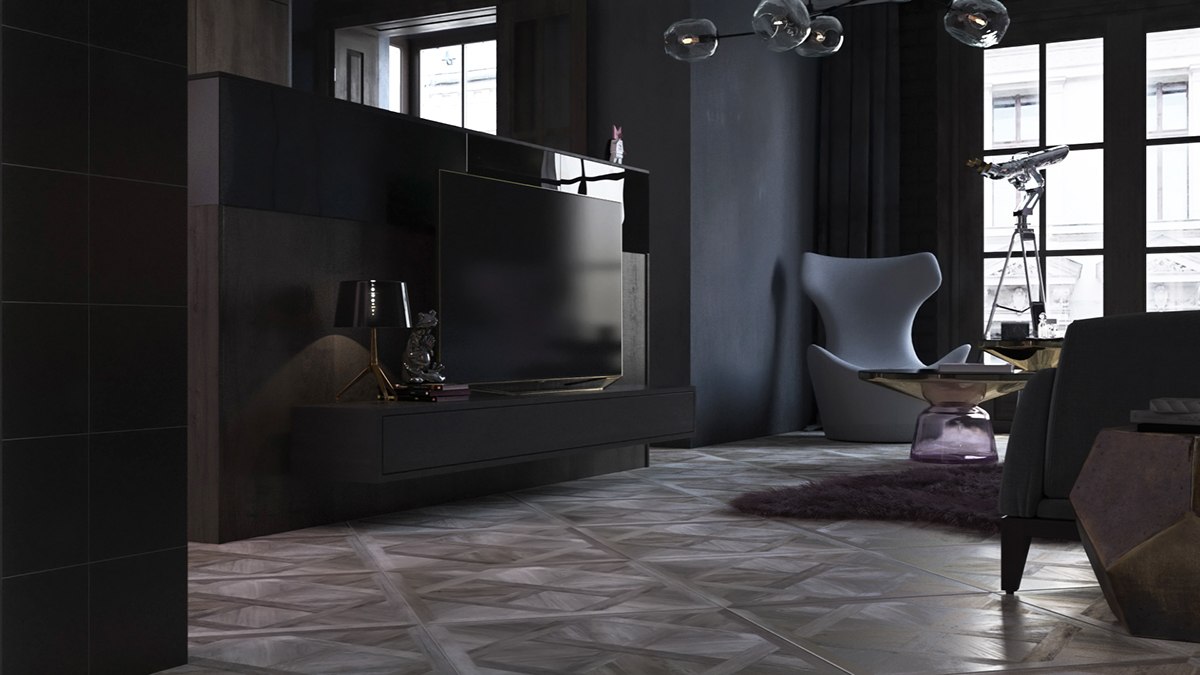 Dark living room design and layout by KUOO Architects
The Dark living room that was designed by KUOO Architects looks so curious and dramatic. But, it naturally asks you to lay in and enjoy your leisure time together. The living room decor that full of lighting feature feels romantic. As you can see the black color scheme that dominant the room blend perfectly with the lighting feature that designer was provided.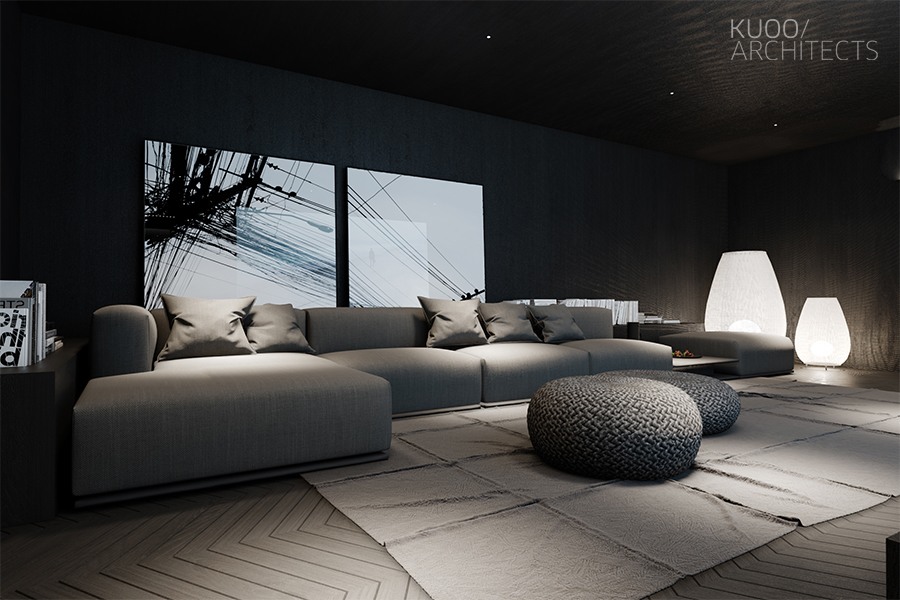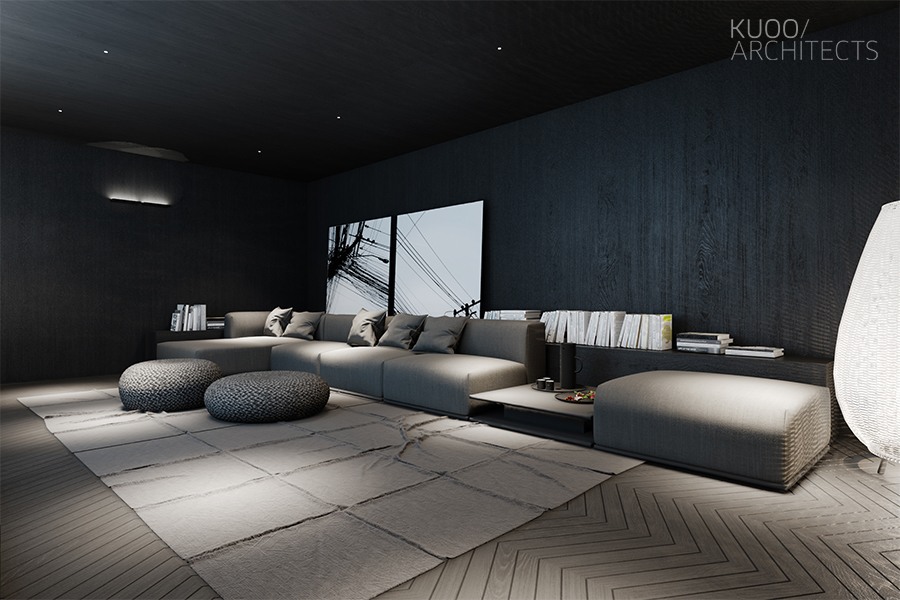 Minimalist living room design ideas by  Anna Kolezneva
Anna Kolezneva creates the simple living room that beautifies with a dark color. But, that is not totally dark. There is a large window set that makes the author easier to set the light that they want to appear. The use of modern living room furniture can we see from the sofa, TV's display, and the fireplace. All of them shows the modernity of furnishing.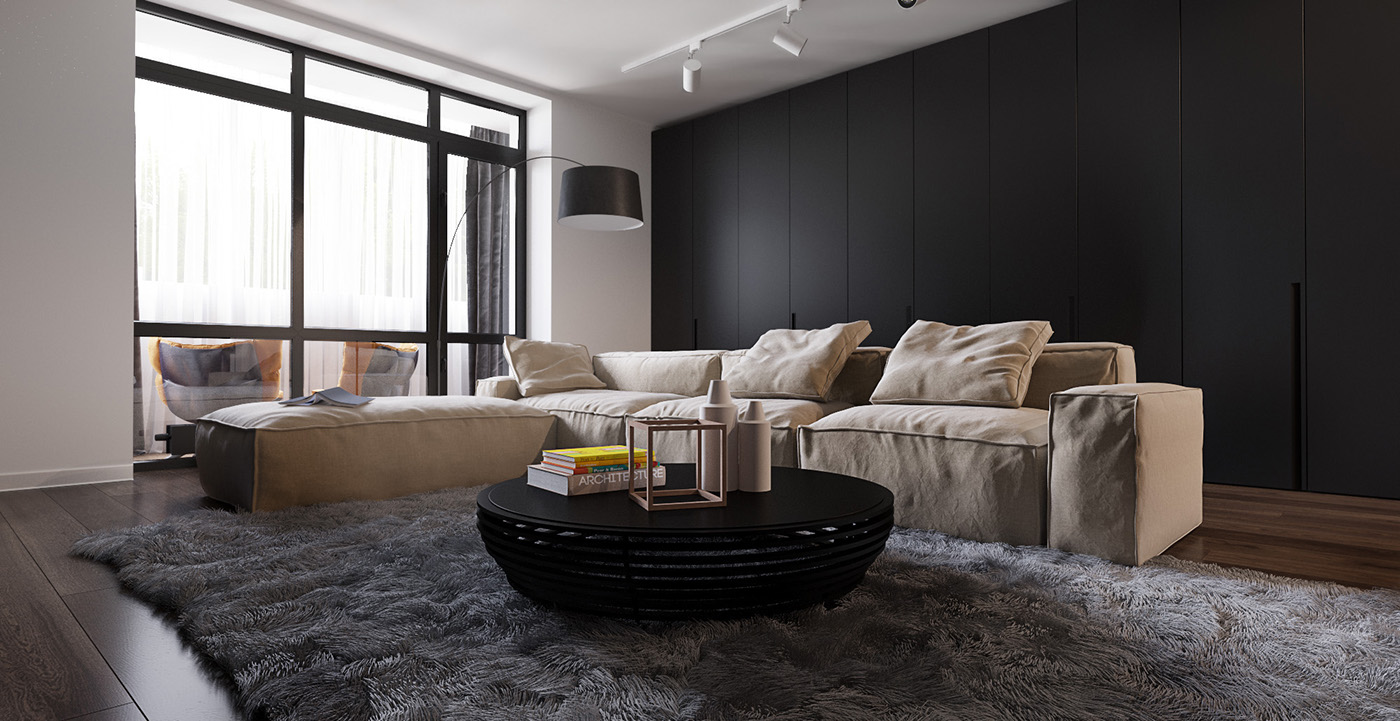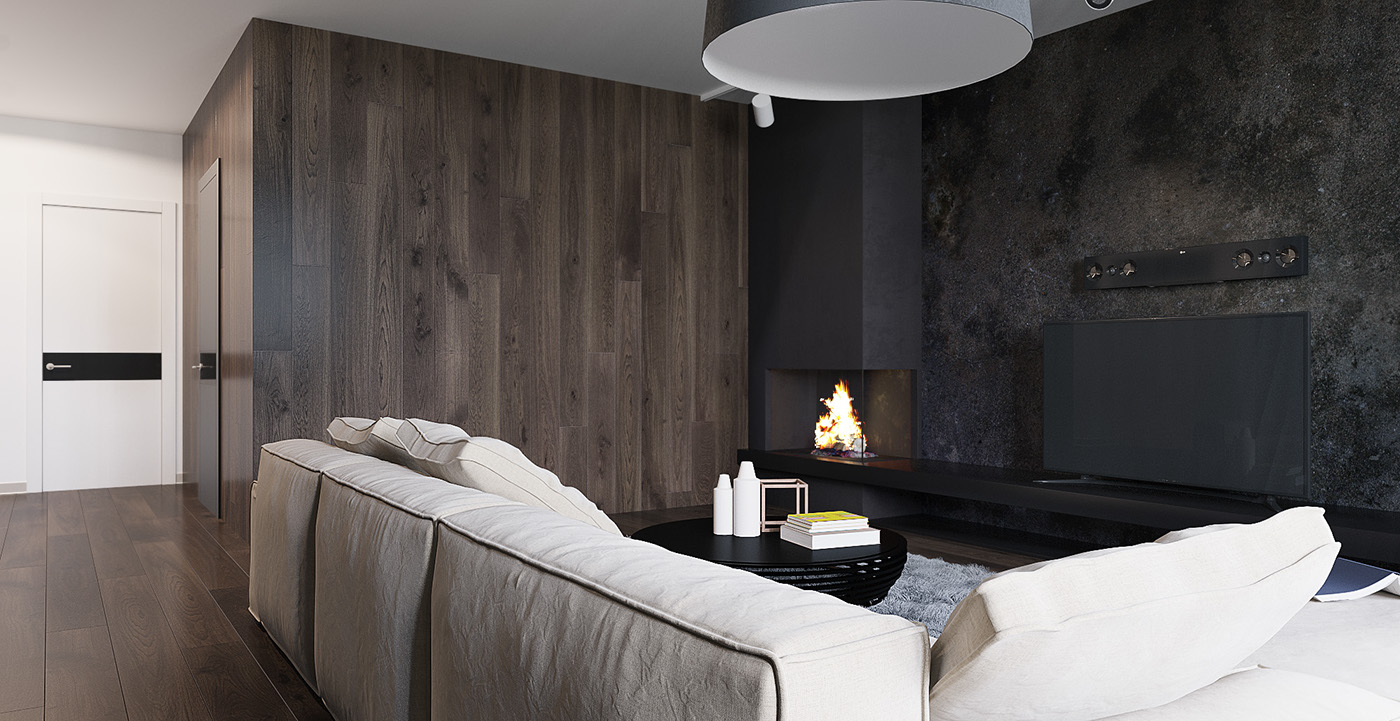 Best Living room layout by Vlad Kislenko
The best living room interior design and layout below comes from the right theme and furniture ideas. So, before you decide to create the comfortable space, you need to find the right theme. After that, you can combine it with the color shades that you want to use.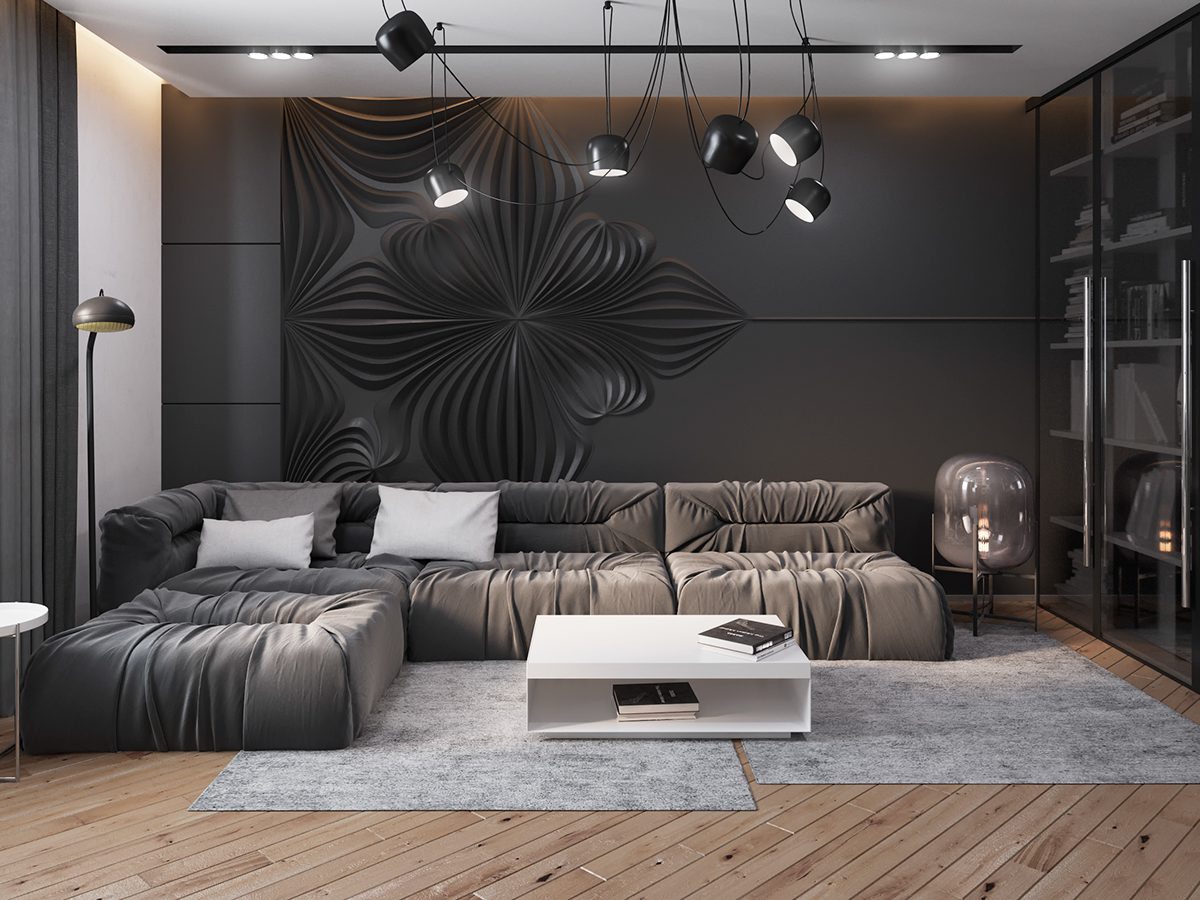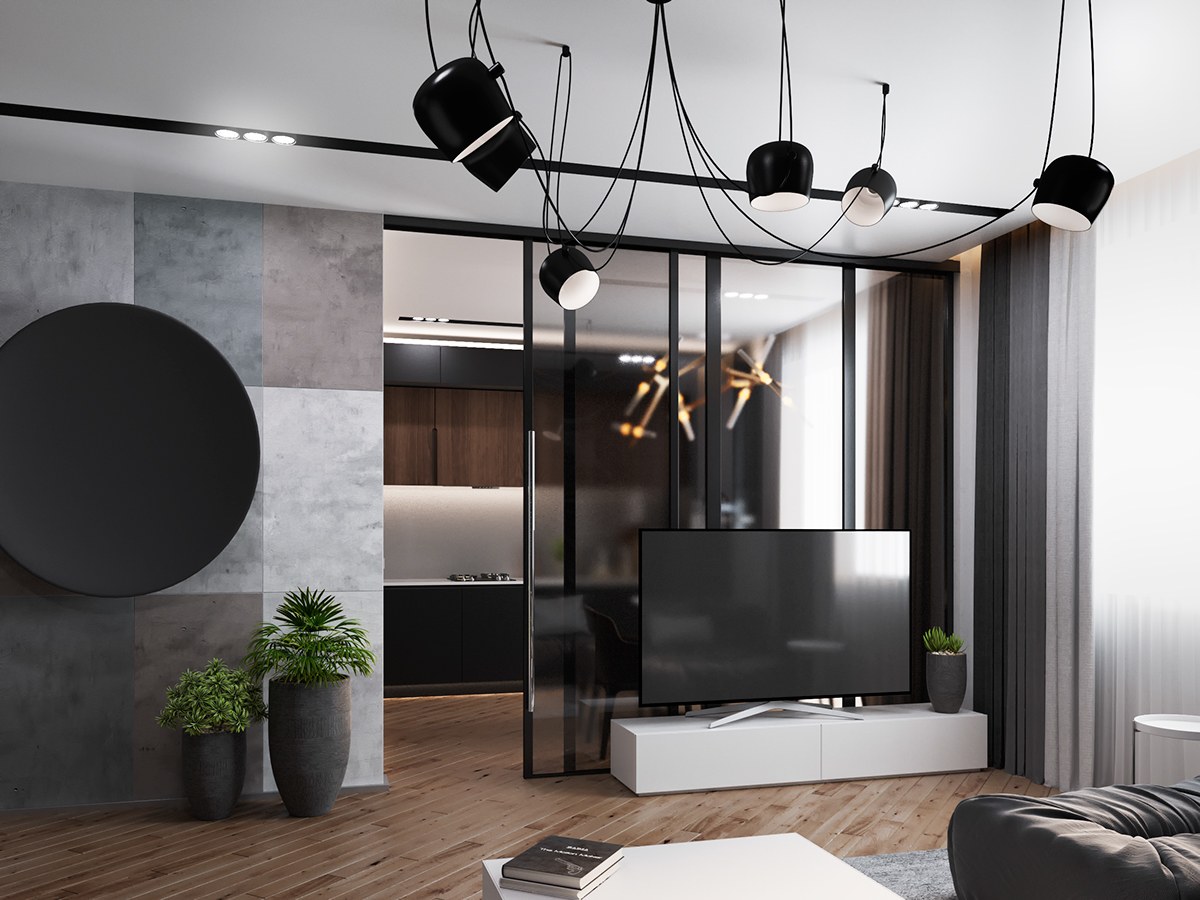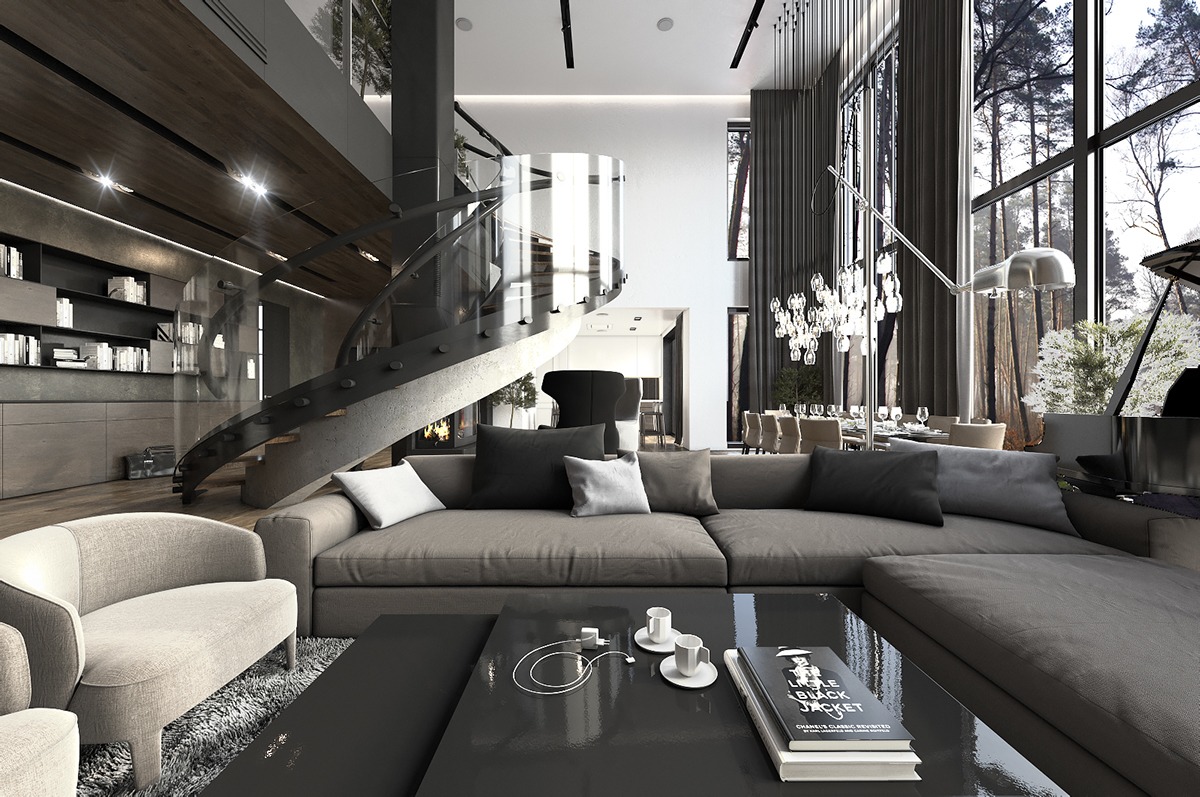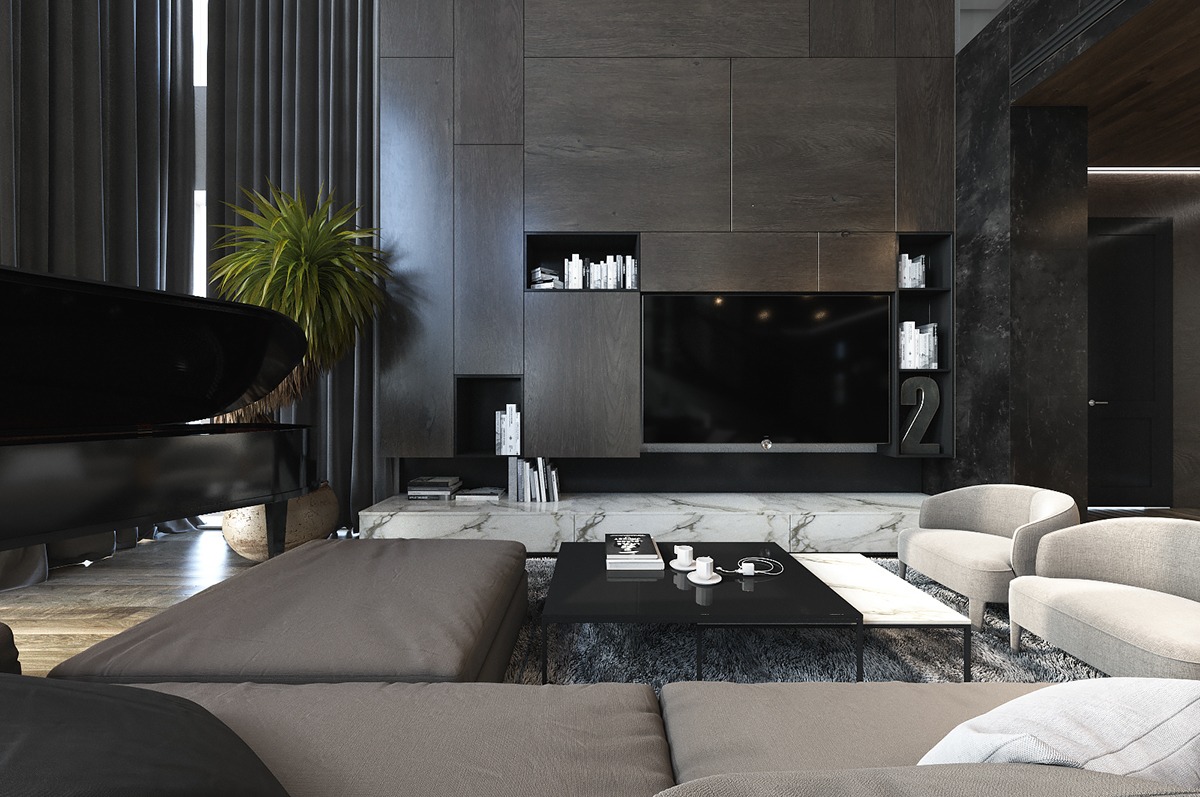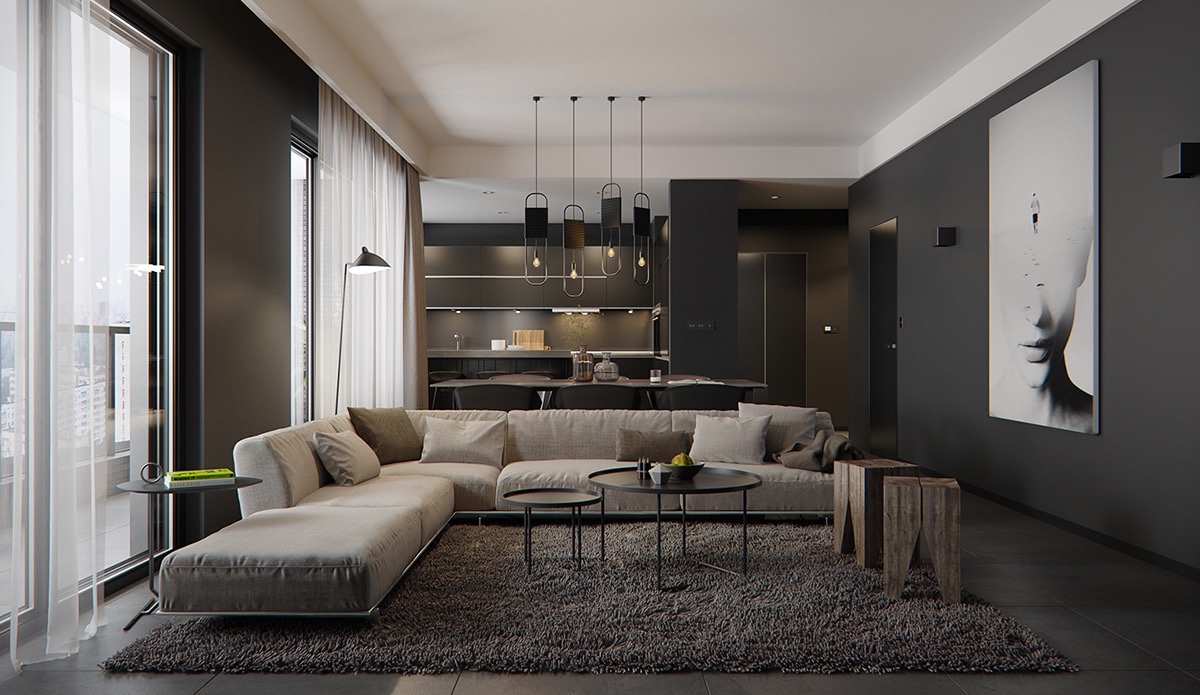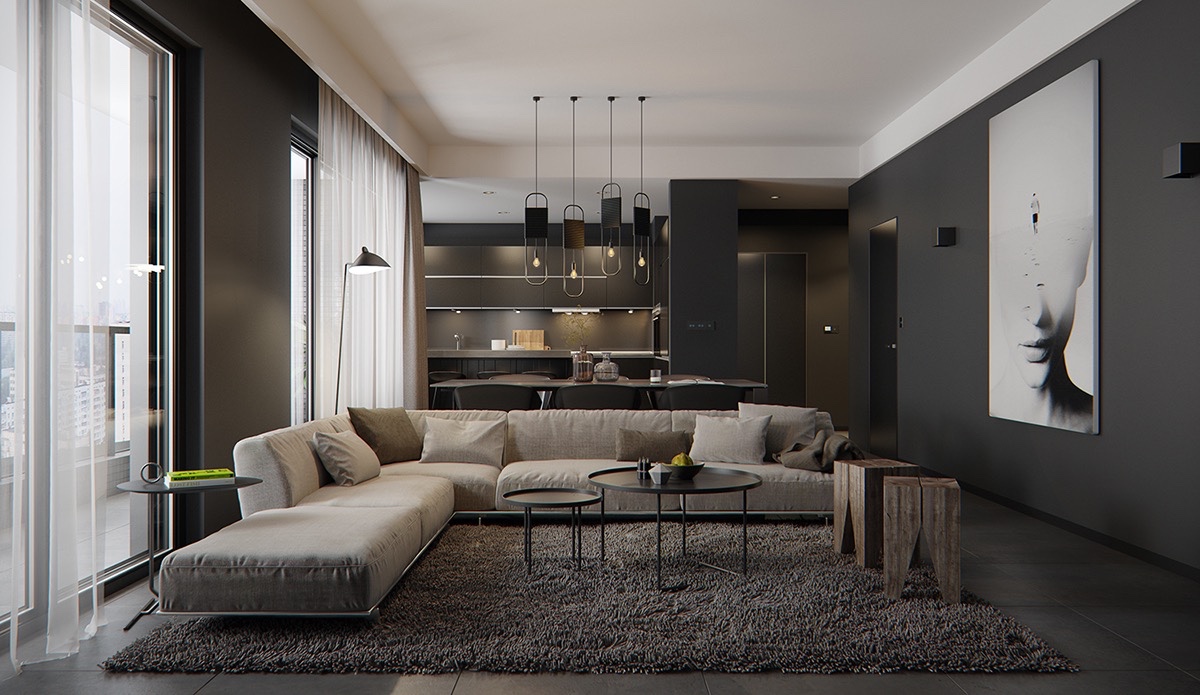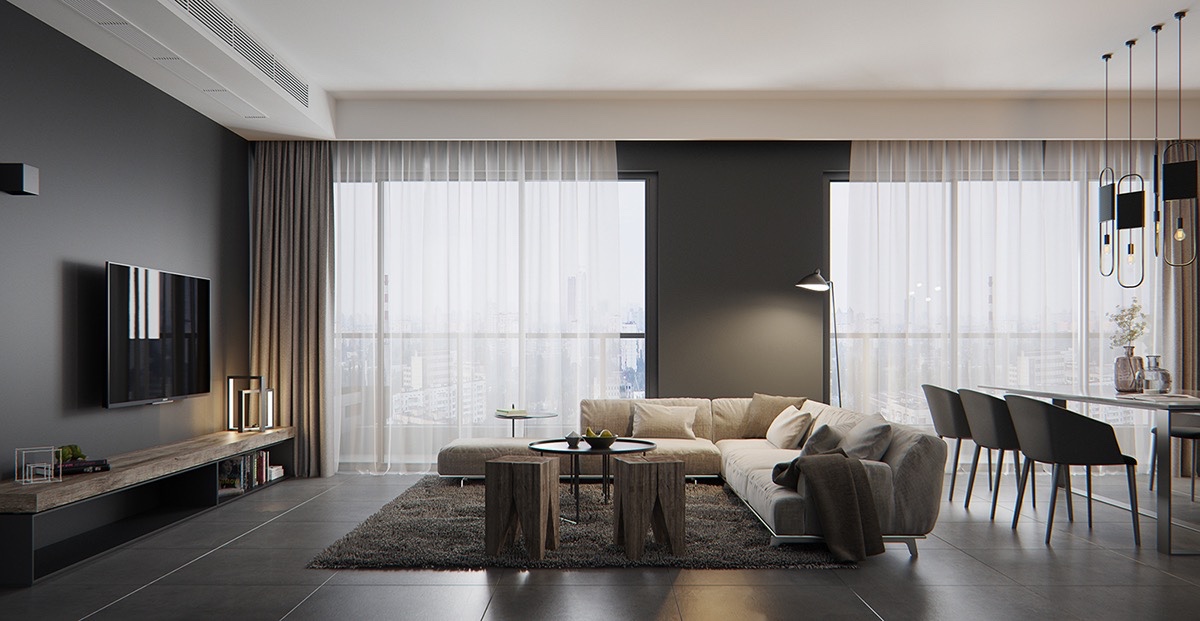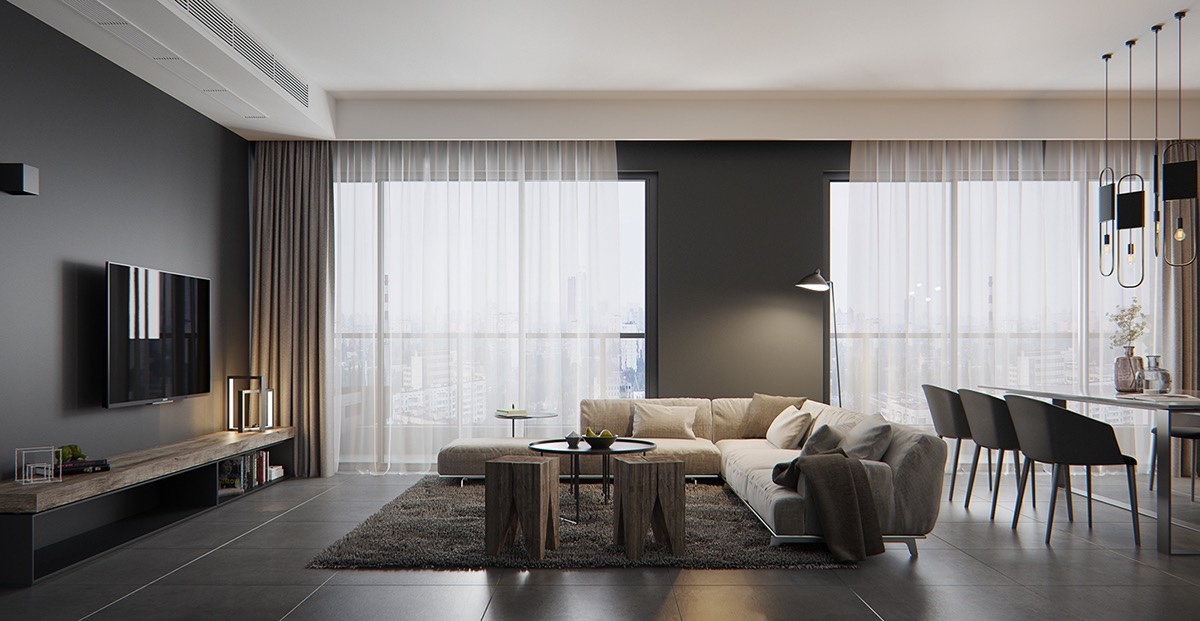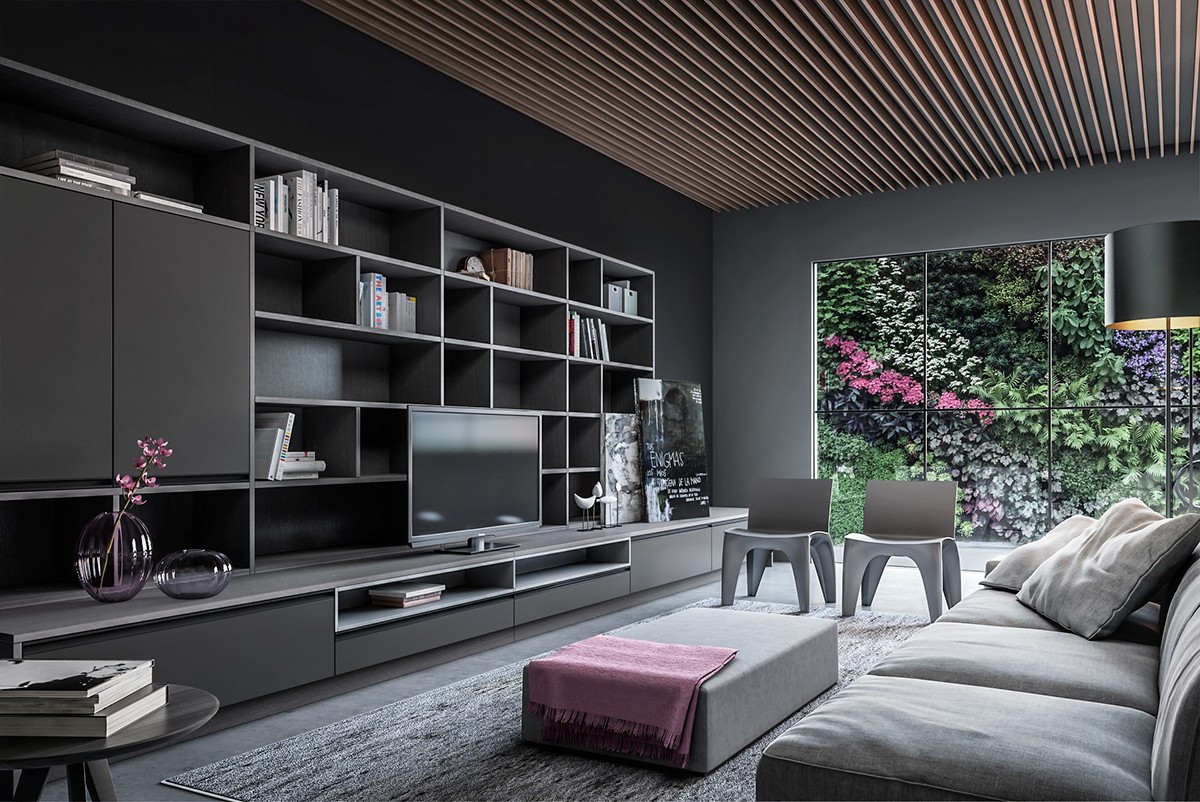 The last living room interior design and layout come from Mauricio Machado. That applies an open floor plan and also set a large window with perfect flower view. That is the point to make it more interesting.