Roohome.com – Choosing minimalist living room idea will be not disappointed you certainly. Nowadays, minimalist is frequently chosen because the concept itself is modern and stylish. Like this design below, you will be amazed when seeing this minimalist idea for bringing coziness inside a living room. Do not waste your time, take a look this amazing design now!
Minimalist Idea For A Modest Living Room
Bright and clear are the answers of this room. For living room itself, Max Shpak uses a light gray for a whole wall. This light gray is combined with white types of furniture such as piano, floor lamp, and TV cabinet. This appearance can be called as artistic view by showing minimalist idea inside of it. Besides that, the designer decants his creative innovation by creating a minimalist bookshelf on TV cabinet. This is because he does not want to make the room looks narrow. Take a look a whole room in this area.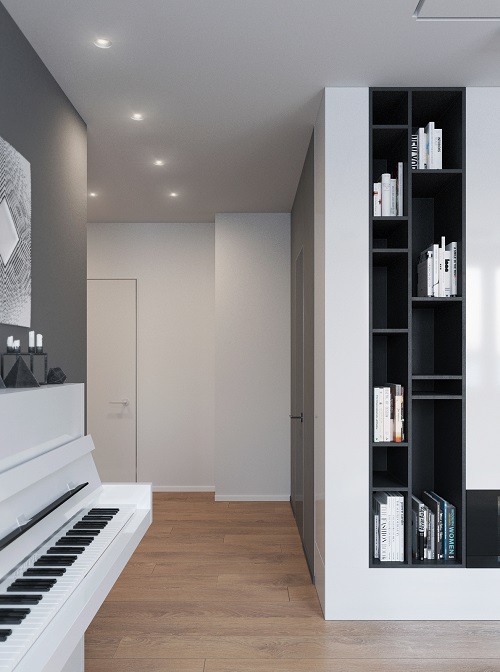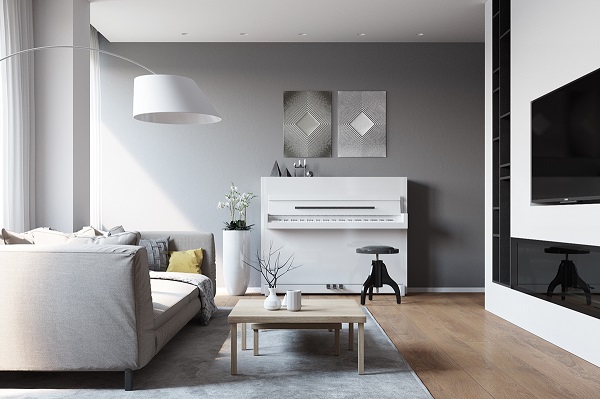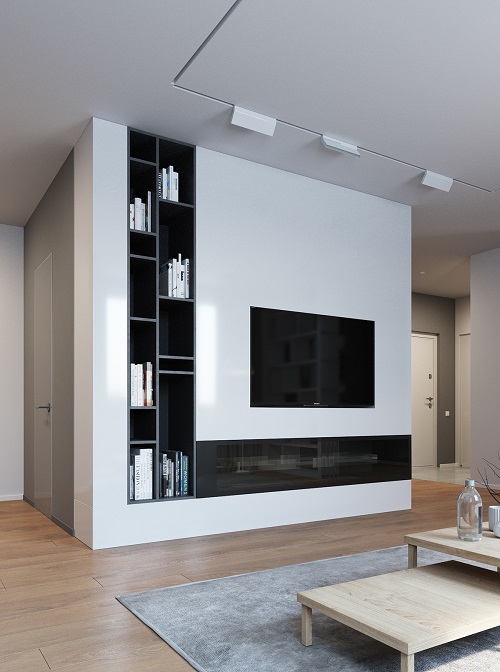 Minimalist Idea Combines With Smart Interior
The smart interior is used in a whole living room. This is because the main concept is suitable for this smart interior. Firstly, look how wooden shelf is positioned in the middle of sofa and chairs. This is because Max Shpak wants you to see where is dining room area and living room area though in the same space. From dining room area, there is an open floor to the kitchen area. That is why he divides one space into two different spaces by using smart interior. Two black arm-chairs is also positioned as a divider between dining room and living room.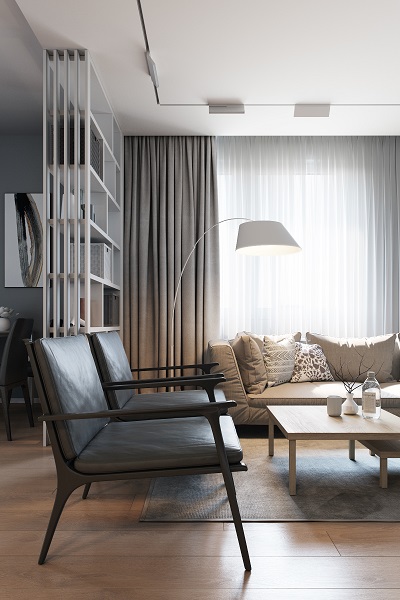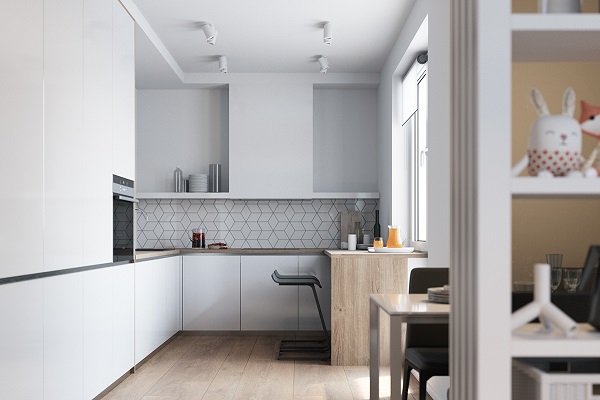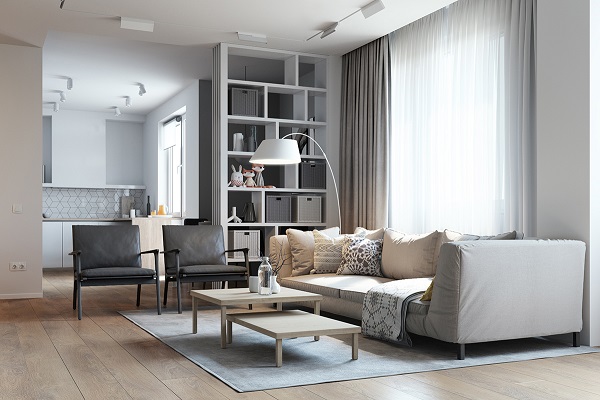 Minimalist Idea Combines With Wooden Accent
Max Shpak is almost using a wooden accent for a whole room. He uses wooden not only for the floor but also interior. It is started from entry room actually where there are few wooden accents. Can you spot it? Yes, he uses wooden on the wall, shoe storage, and floor as well. Move to another space which is also paired with wooden accent. This minimalist living room idea is really suitable with the furniture in this space. The function of wooden itself to make your room becomes warm and calm. The last space which also uses wooden as its material is a mini balcony. Although the designer does not make the real balcony, but he is successful creates it looks like the balcony. In this space, the designer keeps setting the wooden as the wall which is connected to the roof. Besides that, there are windows in order to create the space brighter than other spaces.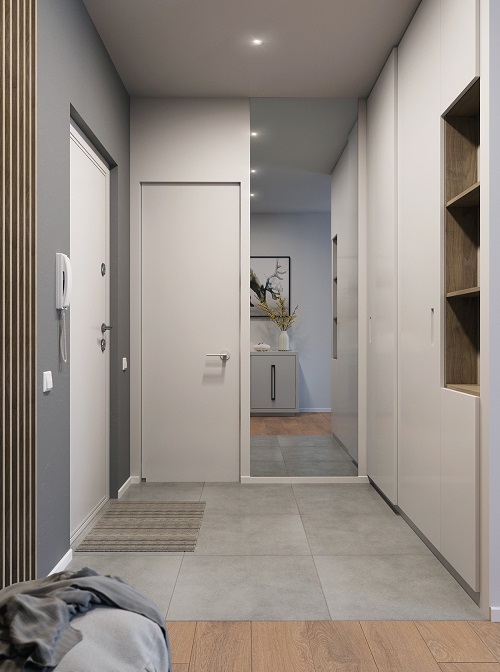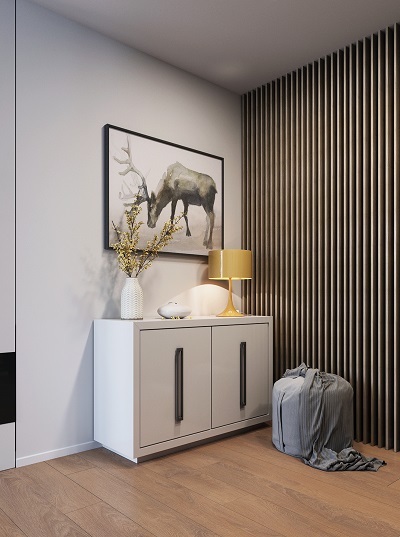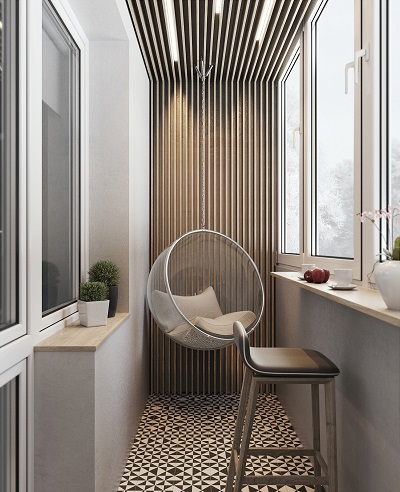 What do you think about this minimalist idea for living room and a whole room? You will create other amazing ideas by using minimalist as your main concept as well. Try to this idea and apply it to your living room. If you want to see other designs, just visit and check here. Have a nice day!