Roohome.com – Modern living room design is one of a room in your house that can make your rest at home feel comfortable and cozy. Probably most people assume that the election of a dark color will seem darker and not suitable for the living room. But not all dark colors are not suitable to be applied in your living room. Precisely dark color will be able to give the suitable modernity that applied to your room.
Modern Design Idea With Dark Colors And Muted
The modern living room design of Kate Martin and Jake Curtis presenting views to the living room were quite impressed simple and minimalist. The selection of dark colors for the living room wall was not a problem. To avoid a hit of color, you can also choose a dark color for the floor section. Transparent glass tabletop models also can you use to add a strong minimalist effect.
Place the position of the window on the right side so that light can be radiated well. Use curtains or drapes long until near the floor is also very suitable and of course, with the selection of matching a color.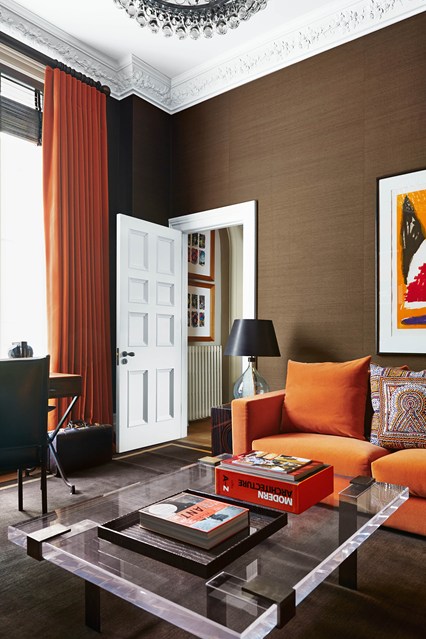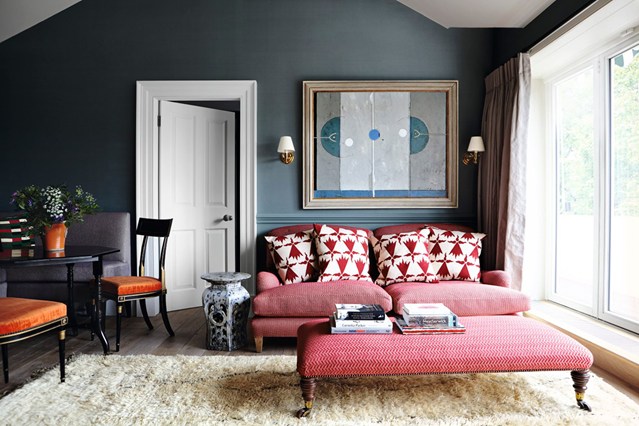 Simple White Color With A Touch Of Brown Shades Pattern For Modern Living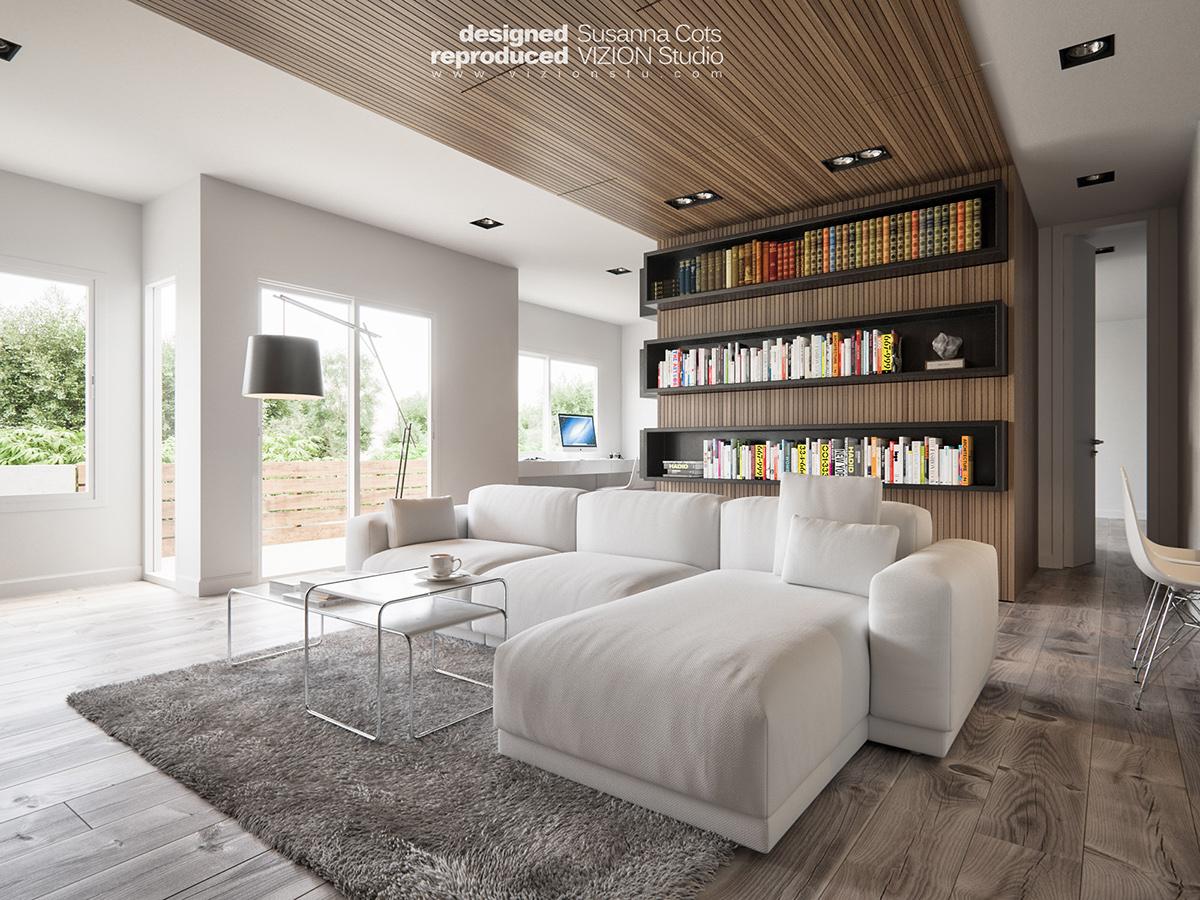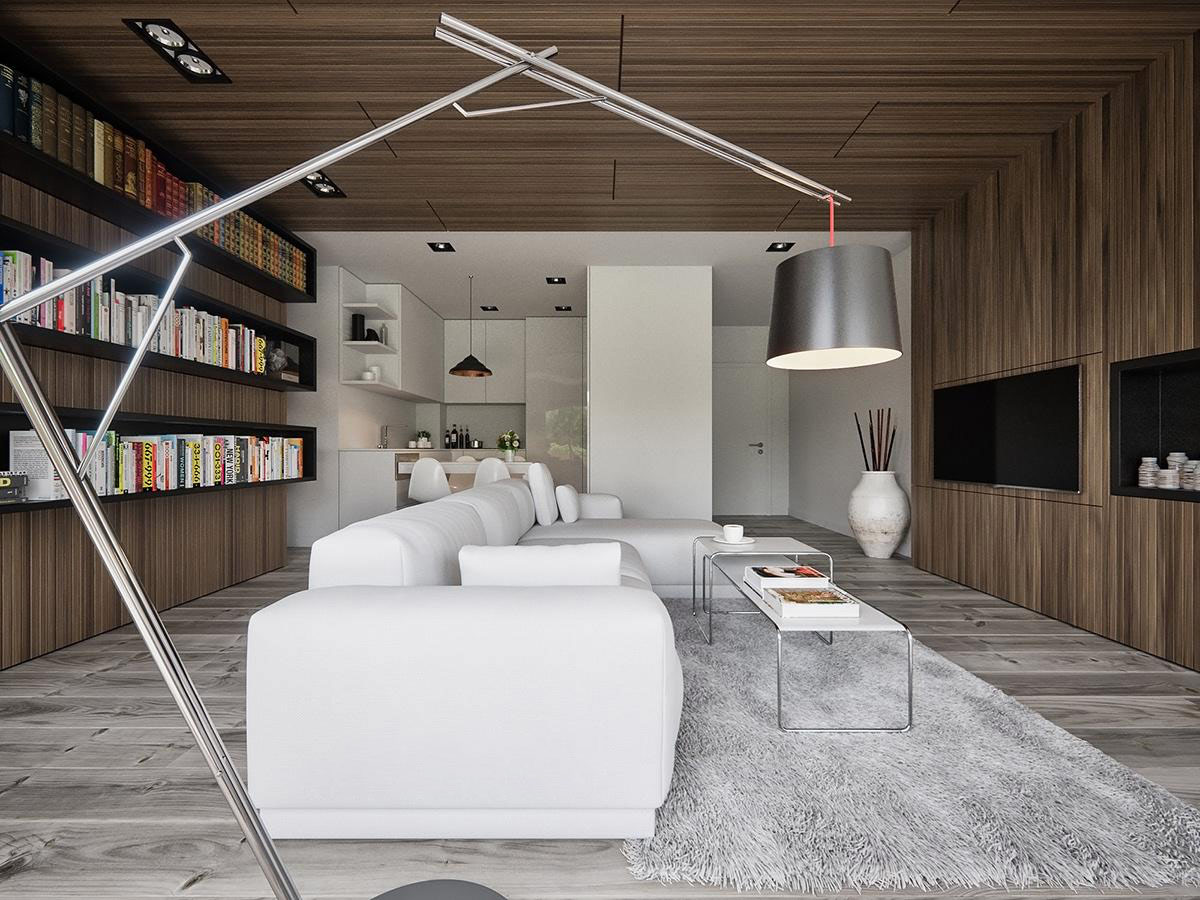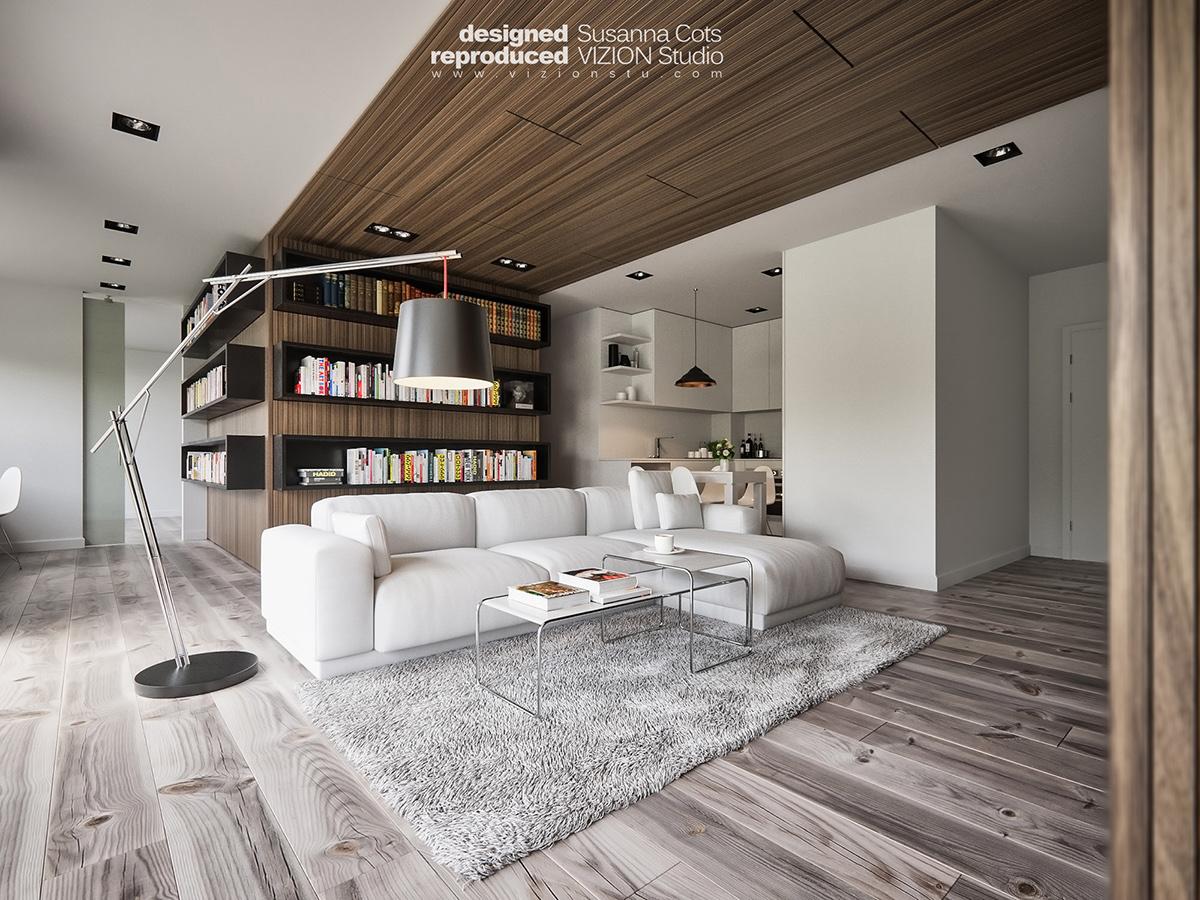 For those of you who love the simple color and not too like to mix a lot of color for your living room, the current design of the VIZION Studio provides inspiration for you. This design only uses a blend of white and a little brown color ornament pattern to give the impression of warm. If you prefer to spend your leisure time you in the living room, you guys could use a sofa attached as in the picture above that more looks like a mattress. To further, give the impression of comfort, you can also put a rug that is smooth and cream-colored little gray to make it look more harmonious with the surrounding colors. Wood furniture or ornaments that add simple and minimalist impression can also be consolidated in this concept.
Modern Interior Living with Dark 
Brown
 C
olor
with a touch of
 G
ray
 C
olor Schemes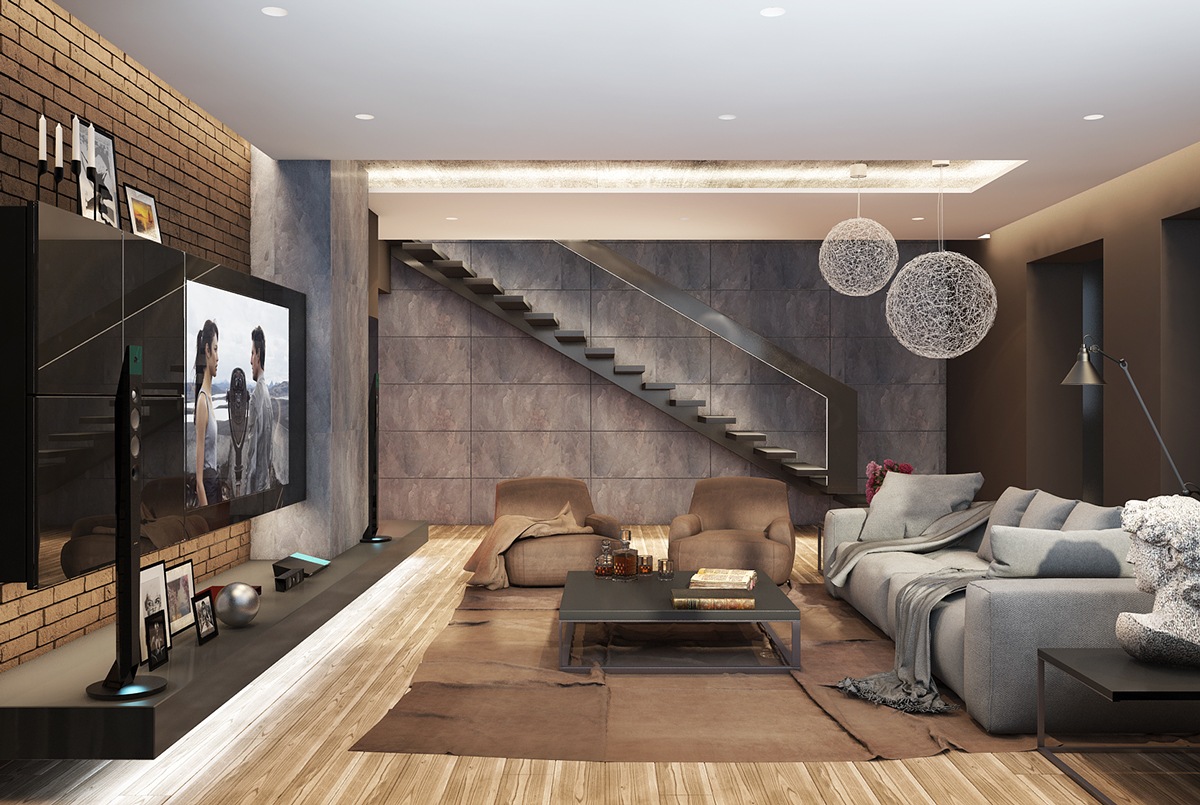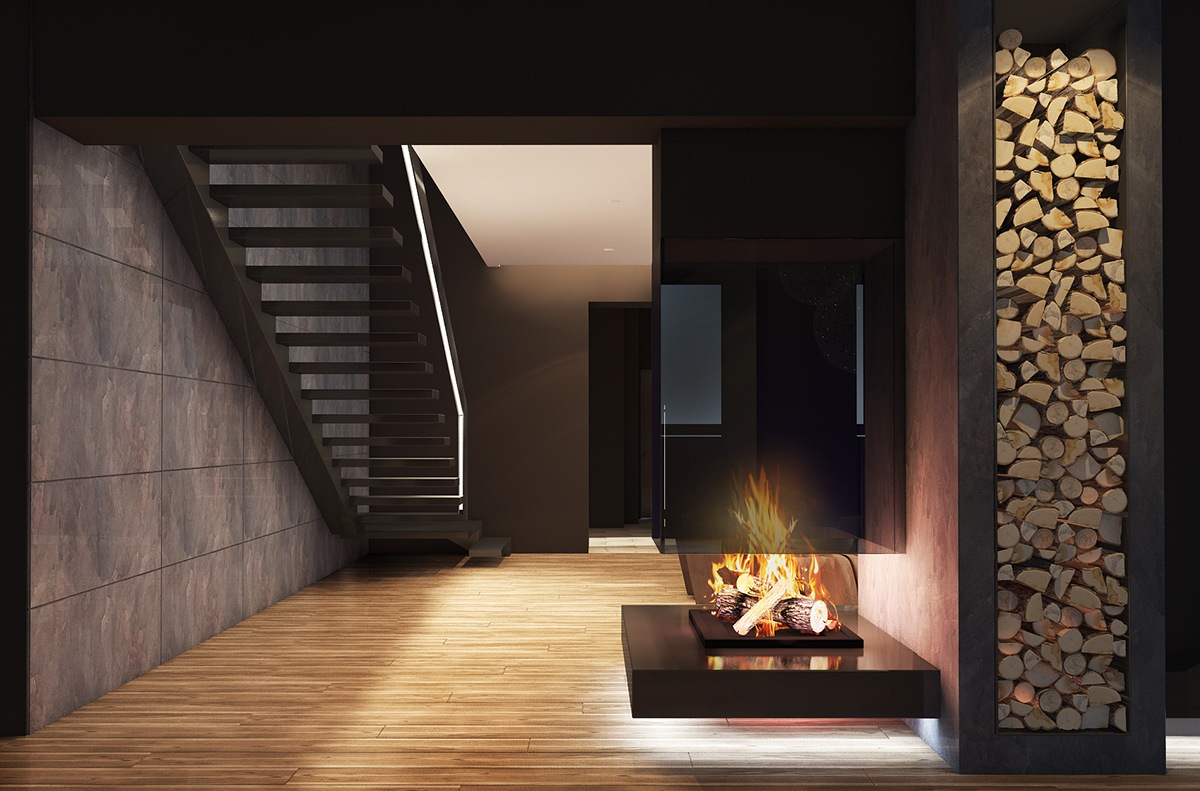 The use of color is dark brown with a touch of gray indeed suitable for your modern living room concept with dark color because it is more minimalist. Coupled with the use of bricks that adds a simple impression. The selection of the staircase that looks like a drift is also increasingly complemented the beauty parlor. To embellish your living room, you can use a decorative ornament hanging like a ball-shaped twig. You can also use wood style flooring that is increasingly strengthening your concept. So, try and get it.