Roohome.com – If bored with your teenage child's bedroom that such a course, try to design your child's bedroom with a bright color theme for teens room decor ideas by Zalf. Who knows can help you get an idea what is good and suitable for a teenager's room decorating. Bright colors for the teens are most appropriately selected as the color of the paint. Teenagers are usually the most like something colorful. For example, bright colors to customize their characters. For that, Zalf gives your room designs with the use of bright colors to make fun teenage decorating ideas and also evoke the mood of the children, especially teenagers.
Bright Color Decorating Themes For Teens Room
Try to make a bedroom for your teen more attractive. if a child's bedroom, you can make it convenient and comfortable to be at home, the child automatically delighted with the design concept in his room. Teenage boys tend to like the concept of the theme of bright colors, especially for his own bedroom. Combine some bright colors that are suitable for matching combined and it is possible for theme teens room decorating ideas by Zalf that explain.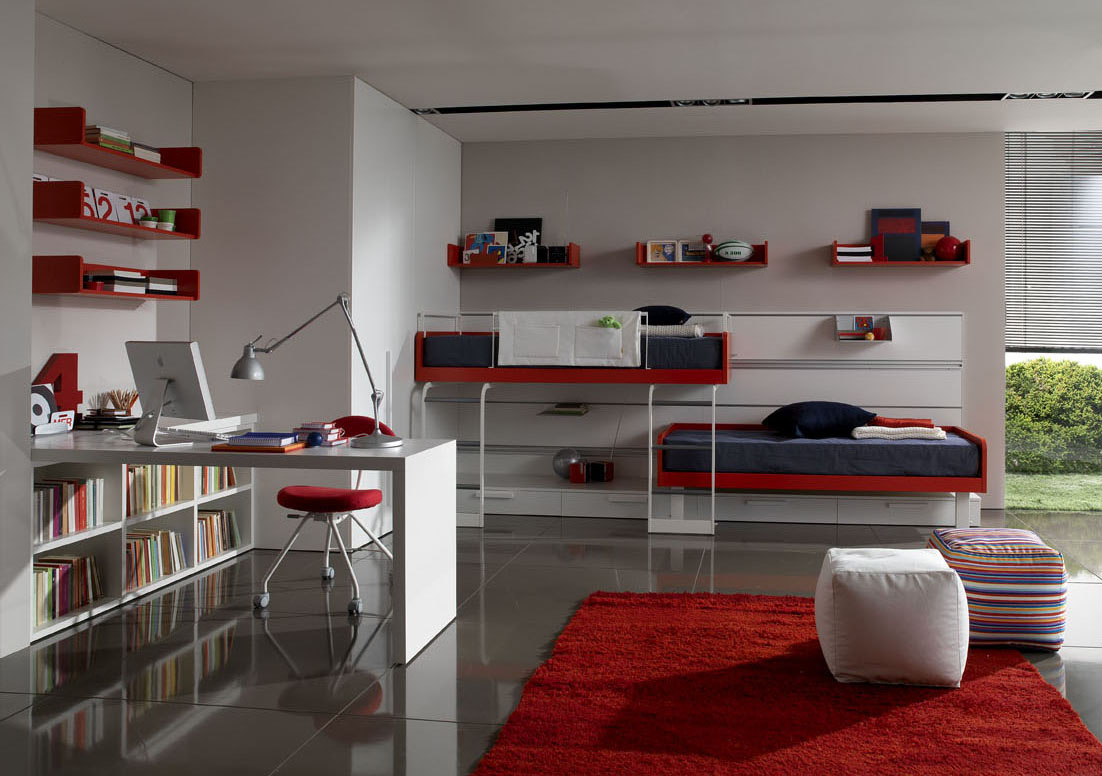 Used red color also suitable to apply in teens room decor ideas. Combine red color and white color to be more unified. The color will give the impression of cool teenage room decorating ideas.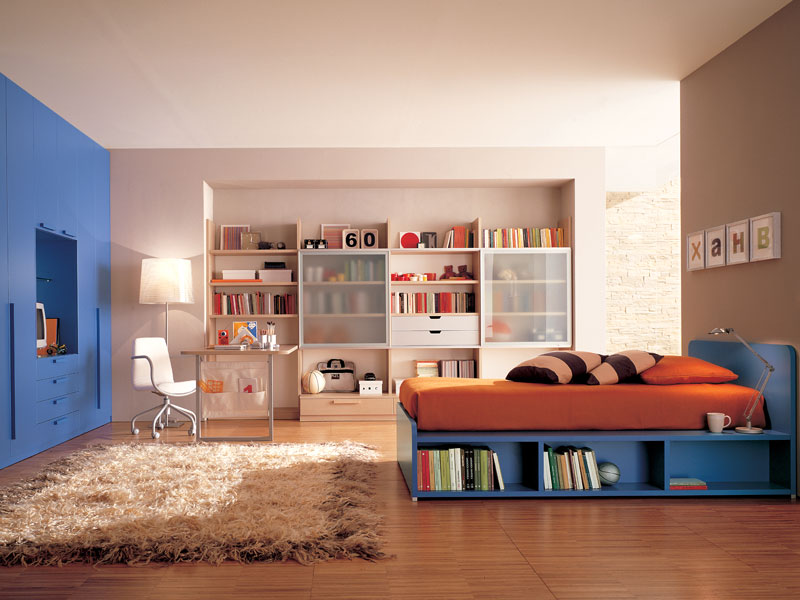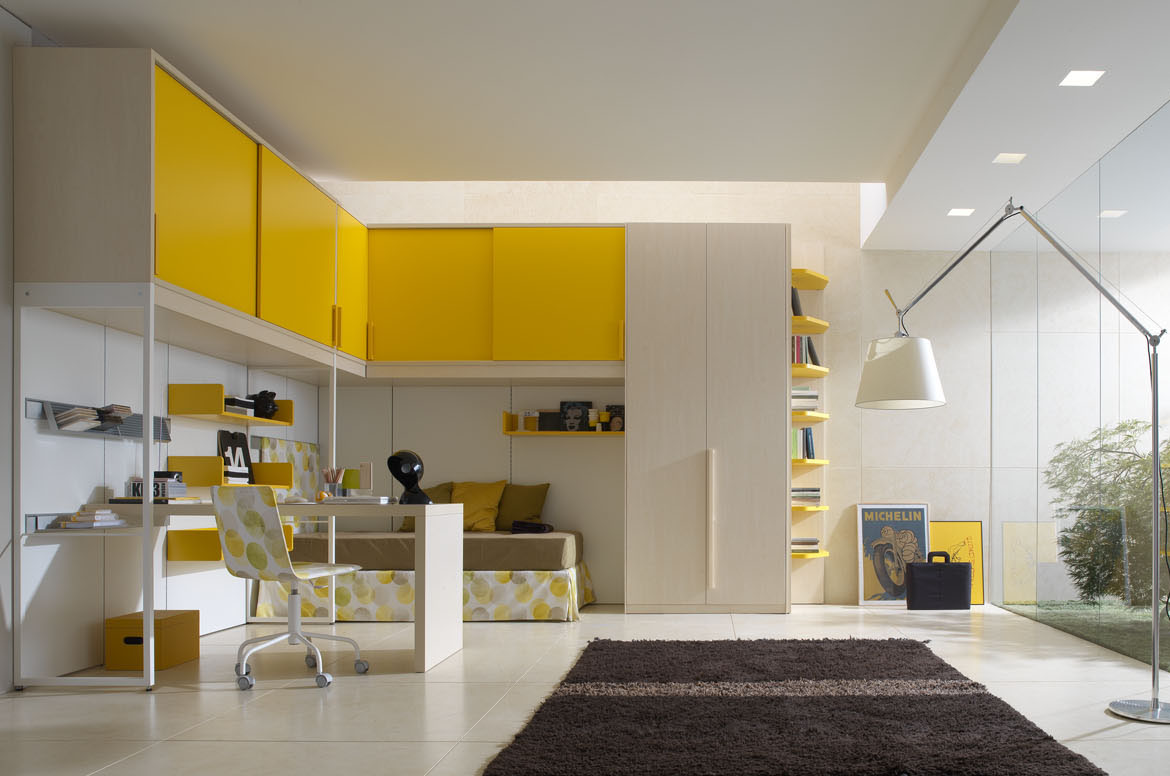 For teens who like yellow color, it is no matter if they choose for their themes. Adding a furniture with simple pattern also looks so good.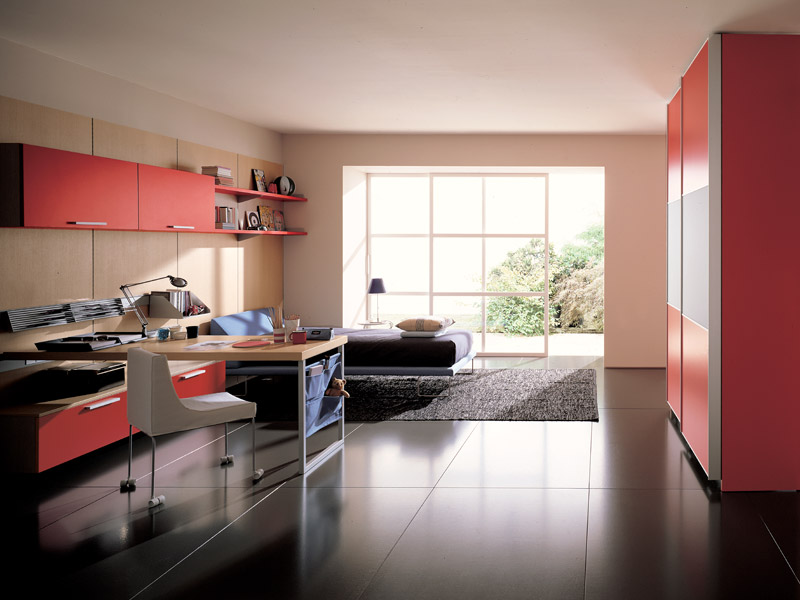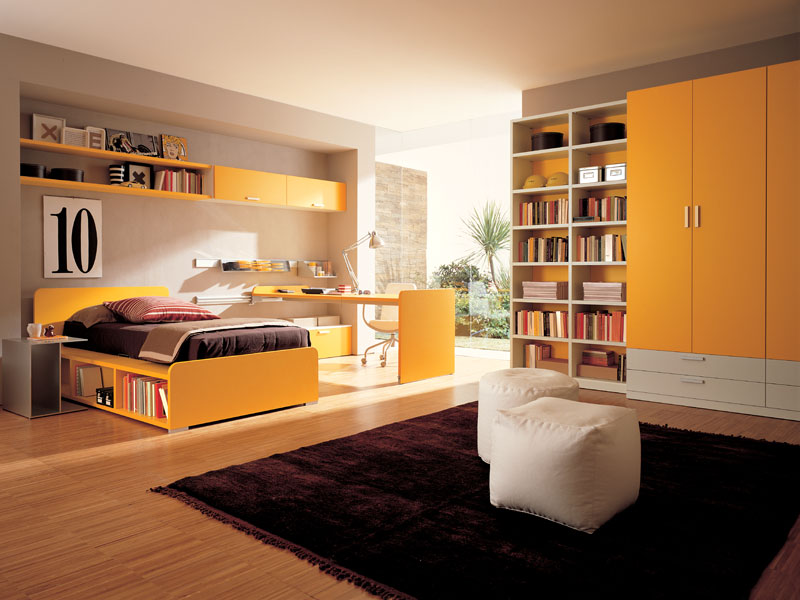 Orange, pastel, pink nude or peach color also be great concepts for teenage room wall decorating ideas. Adjust well with furniture that will be used. Study room or table works in your child's room you can also place it in a position adjacent to the child's bed.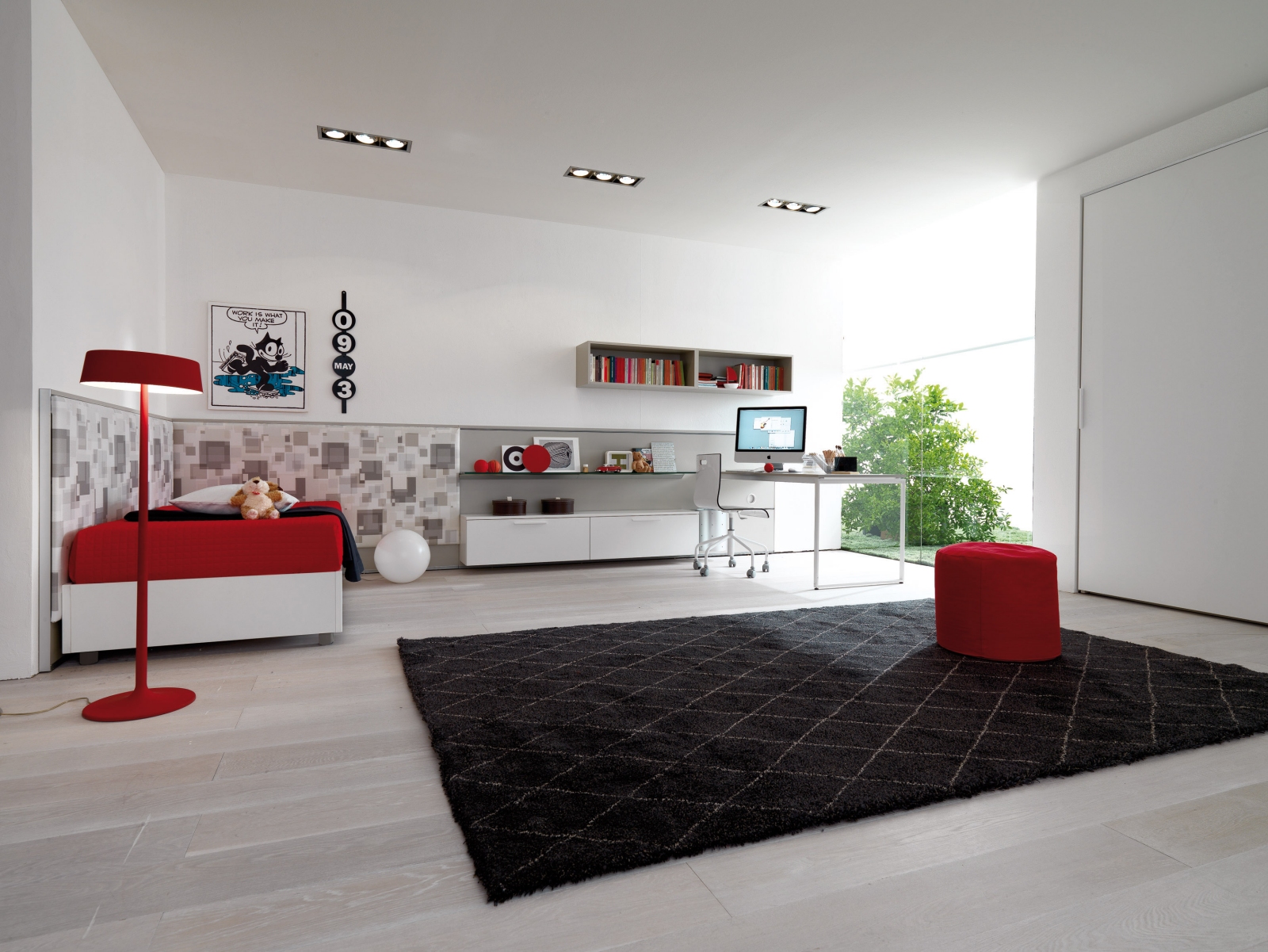 Combining Several Color For Teens Room Decorating Ideas
You can also combine two colors or some bright colors at once for your teen's bedroom decorating ideas. It will create an atmosphere in their room to be more lively and fresh. But if you want to combine with other colors, choose the color matching and matching so that no contrast between these colors. Those will make more inspiration of fun teenage room decorating ideas.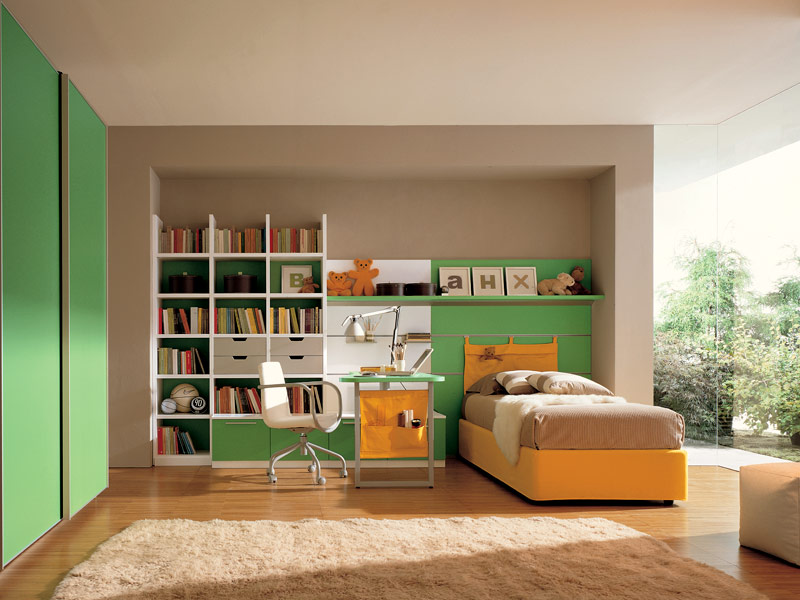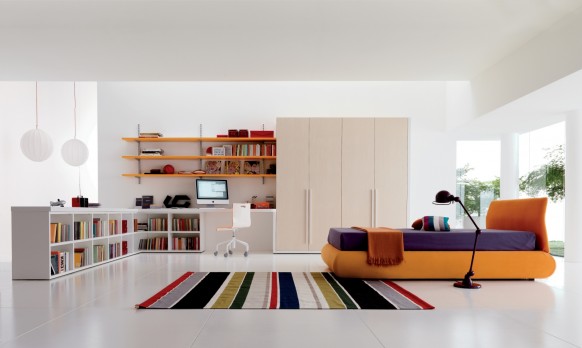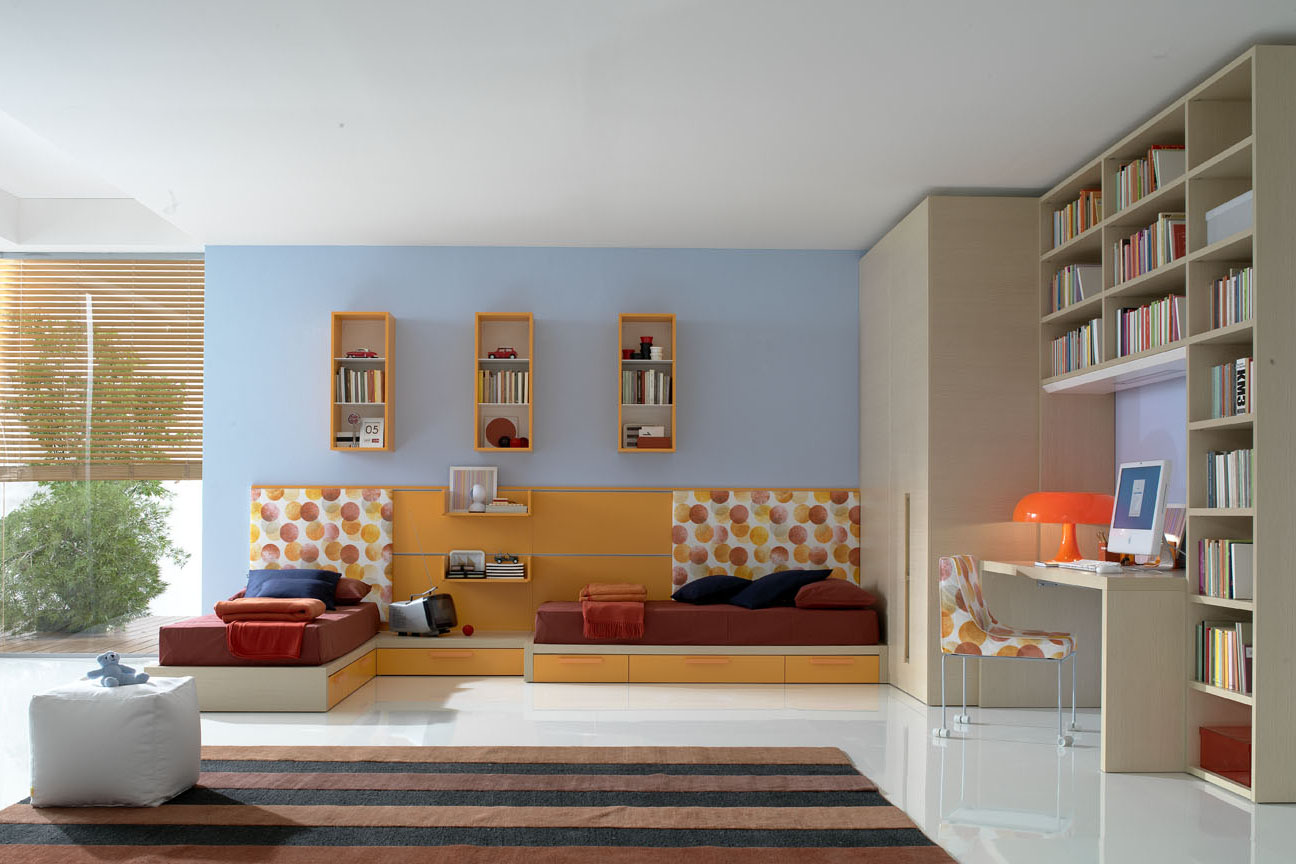 In addition, the parents of twin teenage also can make the concept of room for two people at once with unique ideas.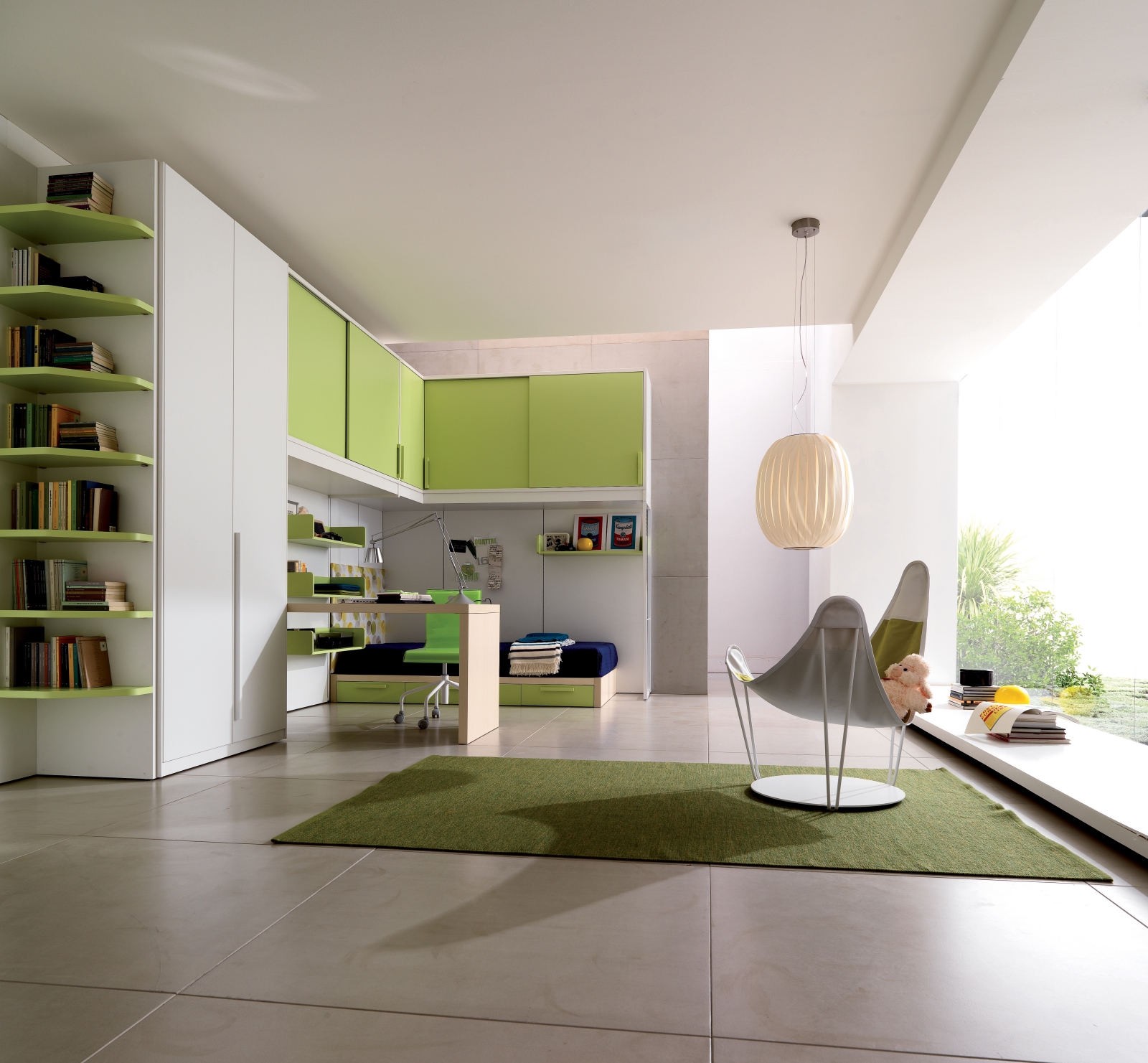 For children who like to read or collect a variety of story books or novels, be made a bookshelf with lots of sets in order to put the charge collection of books. Well hopefully, those of kind bright color theme for fun teenage room decorating ideas will help you to choose the best idea.