Roohome.com – Dark shades can give the silent and relax impression that perfect for a couple who want to get the relaxing space. It also suitable to be applied in your small apartment design. If you want to start to apply the dark interior style, you need to provide the concept that can make a room still fresh and not stuffy. We must be careful in choosing the design of furniture and frames to fill a small room. If we are not, we will probably exacerbate the room and it might feel uncomfortable. Take a look at the design below, and you will find the right solution and ideas!
Minimalist living room designs ideas
If you have a small apartment, you should apply a minimalist concept for your living room. It can make the room looks wider and tidier. You can add some decoration that suit and describe your style as long as it does not make the room looks too crowded. The other great ideas that you can apply in a small apartment is providing lots of storage that versatile. It can be very helpful to save your stuff.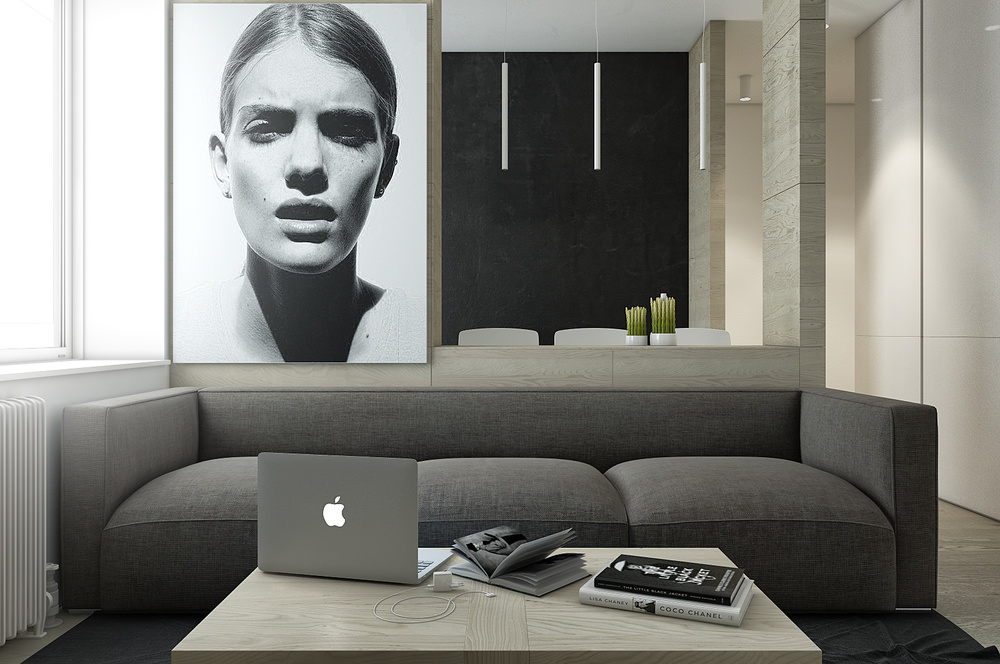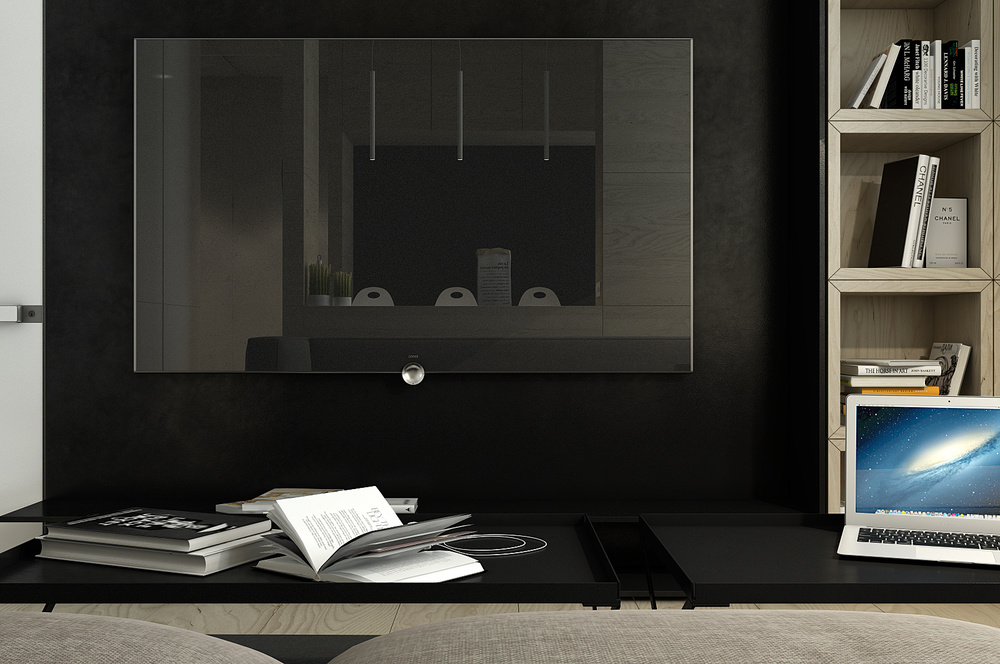 Small dining room and kitchen design
Having a small dining room and kitchen does not mean you can not enjoy the ambiance in it. You can enjoy it with a touch of modern decoration ideas. You should also apply a modern kitchen set that more practical. Setting the kitchen bar concept also good for a small space.
Applying kitchen backsplash with black color scheme also good for it. It can give the luxurious feel. But, if you want to combine it with the wood material it also possible. If there is not remaining space to put the accent, you can use the other media, like a lamp, wall, or ceiling decor.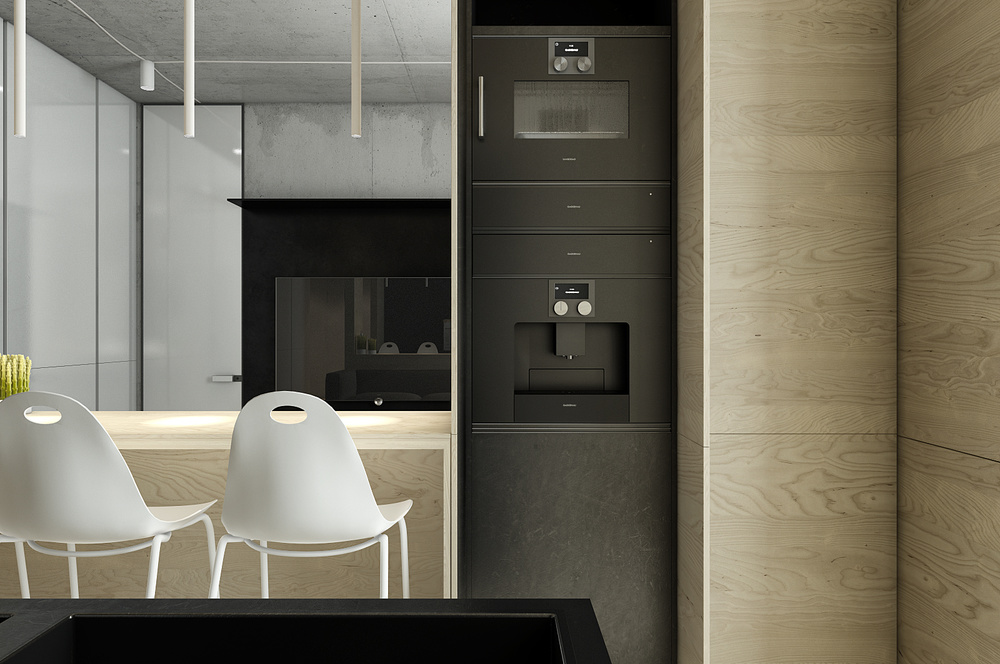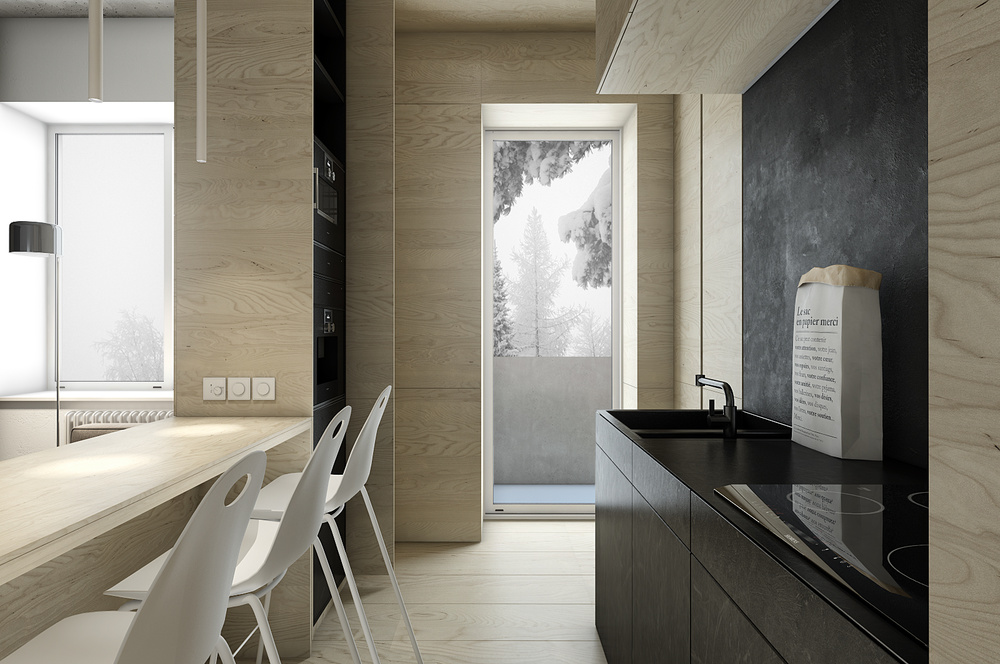 Dark bedroom theme
Getting a relaxing bedroom with dark interior style! Why? Because we all know that dark will bring anyone to be calmer and relax. So, why do not we apply it into the bedroom? You need to see the bedroom below! Looks so dramatic and perfect for resting time. The use of modern furniture and artistic decor make it complete.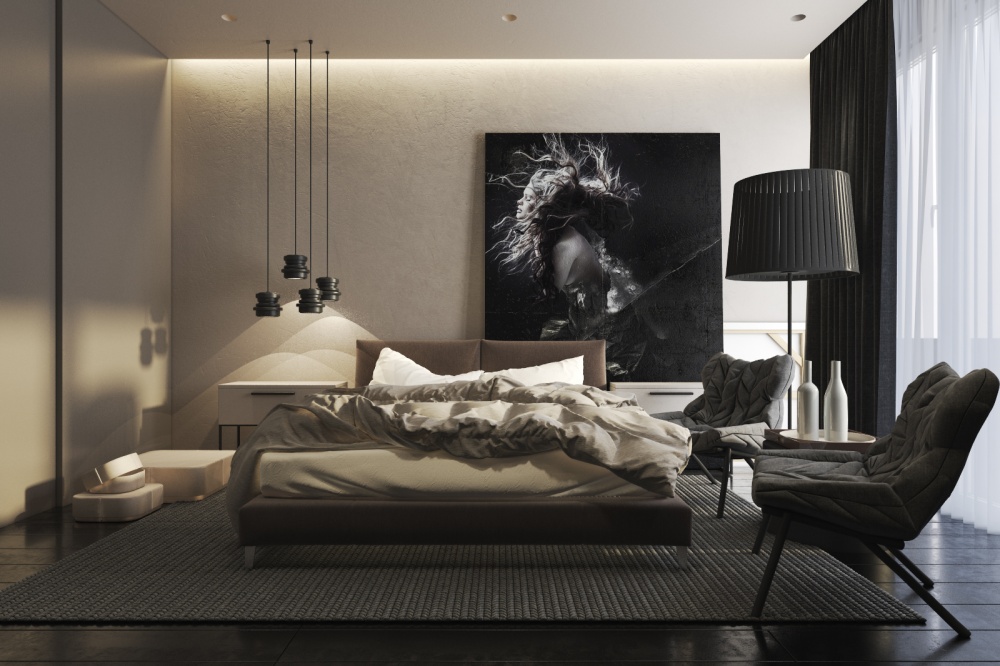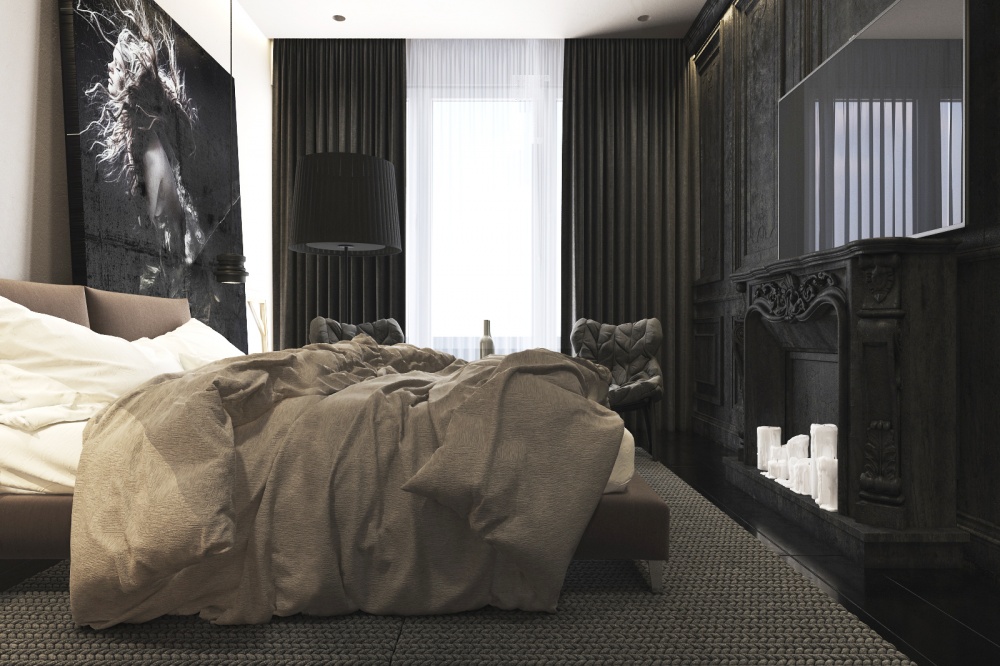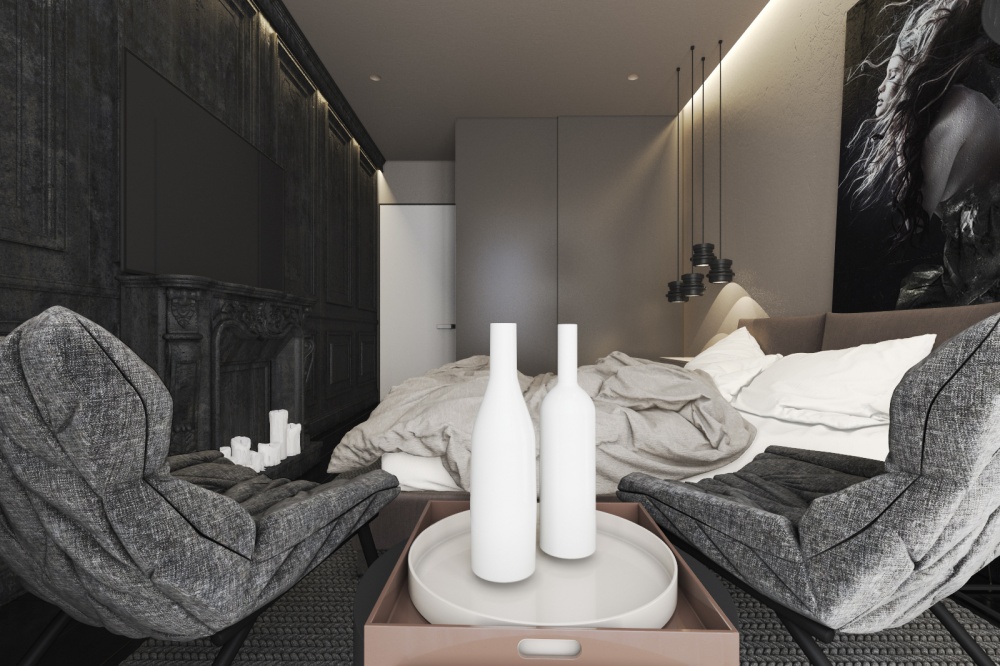 Hopefully, this small apartment design will be very inspiring for you.