Roohome.com – Do you want a modern apartment decor with the industrial theme to apply in your apartment? Dmitry Sheleg and ZROBYM Architects offers a design concept's apartment using a decorating theme of the industry. If you save industrial goods unused or you really want your apartment such as industrial design, the concept is that it is suitable for you. You can use that stuff as a decoration in your apartment. This designer designing concept such decorations is specifically for enthusiasts of creative designs.
Modern Kitchen Set Decor With Industrial Theme
In the kitchen, with the theme of industrial design, you can match with good materials that are used. For example with the use of large pipes, the use of wood as furniture, and track lights or other modern lamps. Besides a large wardrobe made of aluminum was used to put your kitchen utensils. A pole that deliberately half it serves for the absorption of steam when cooking. This modern kitchen set decor with industrial theme idea developed by the designer so that the industry is the most prominent theme.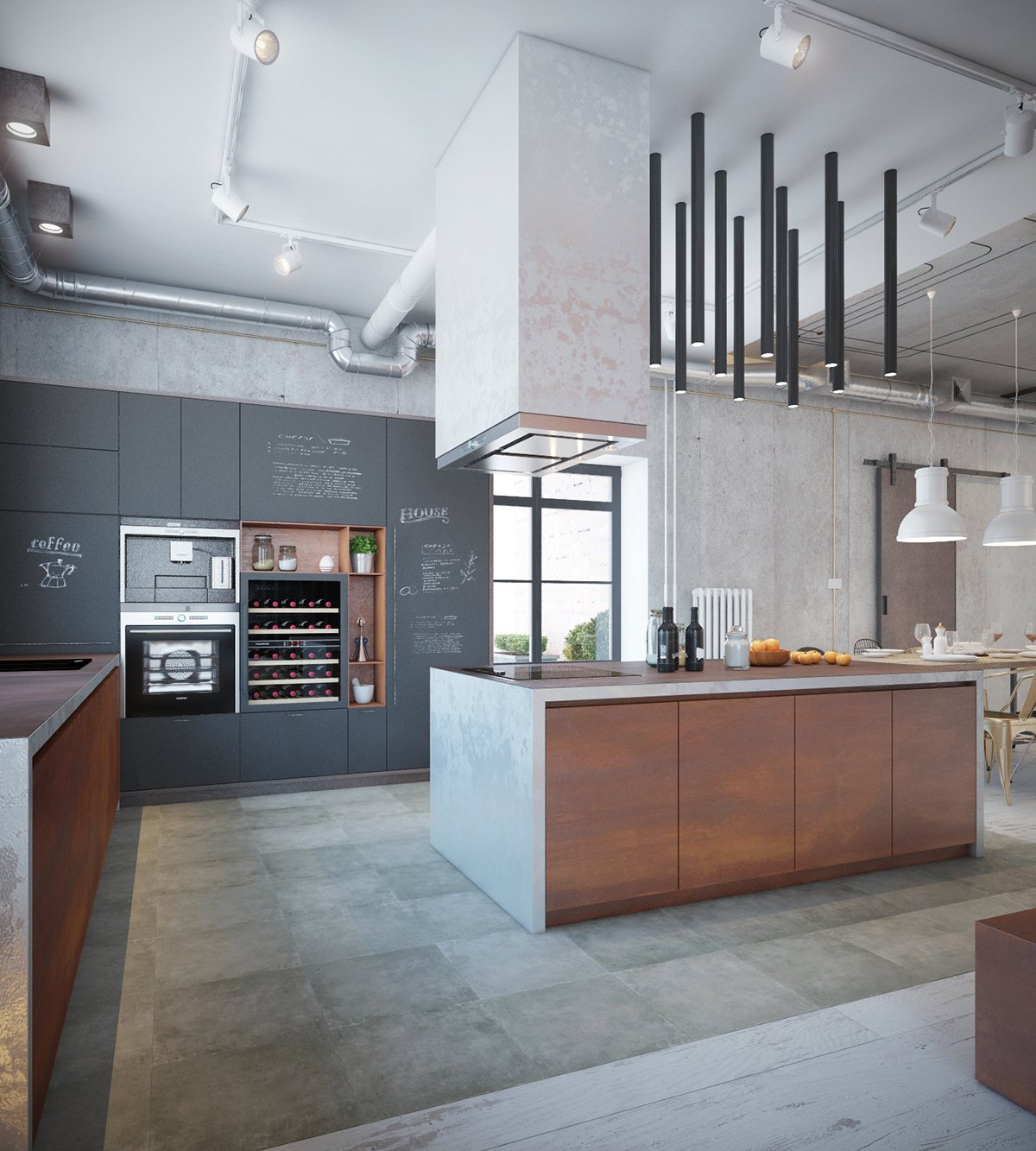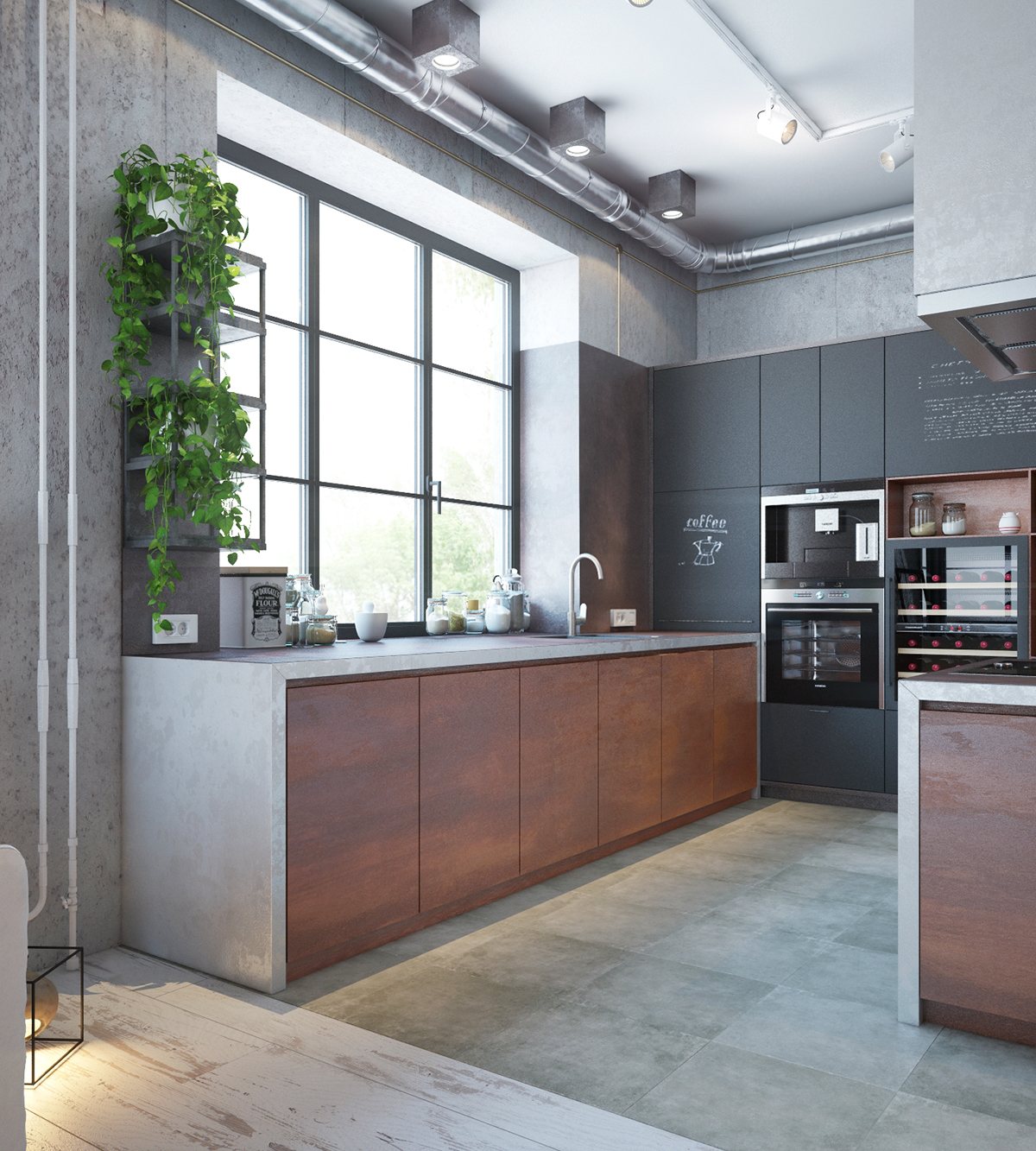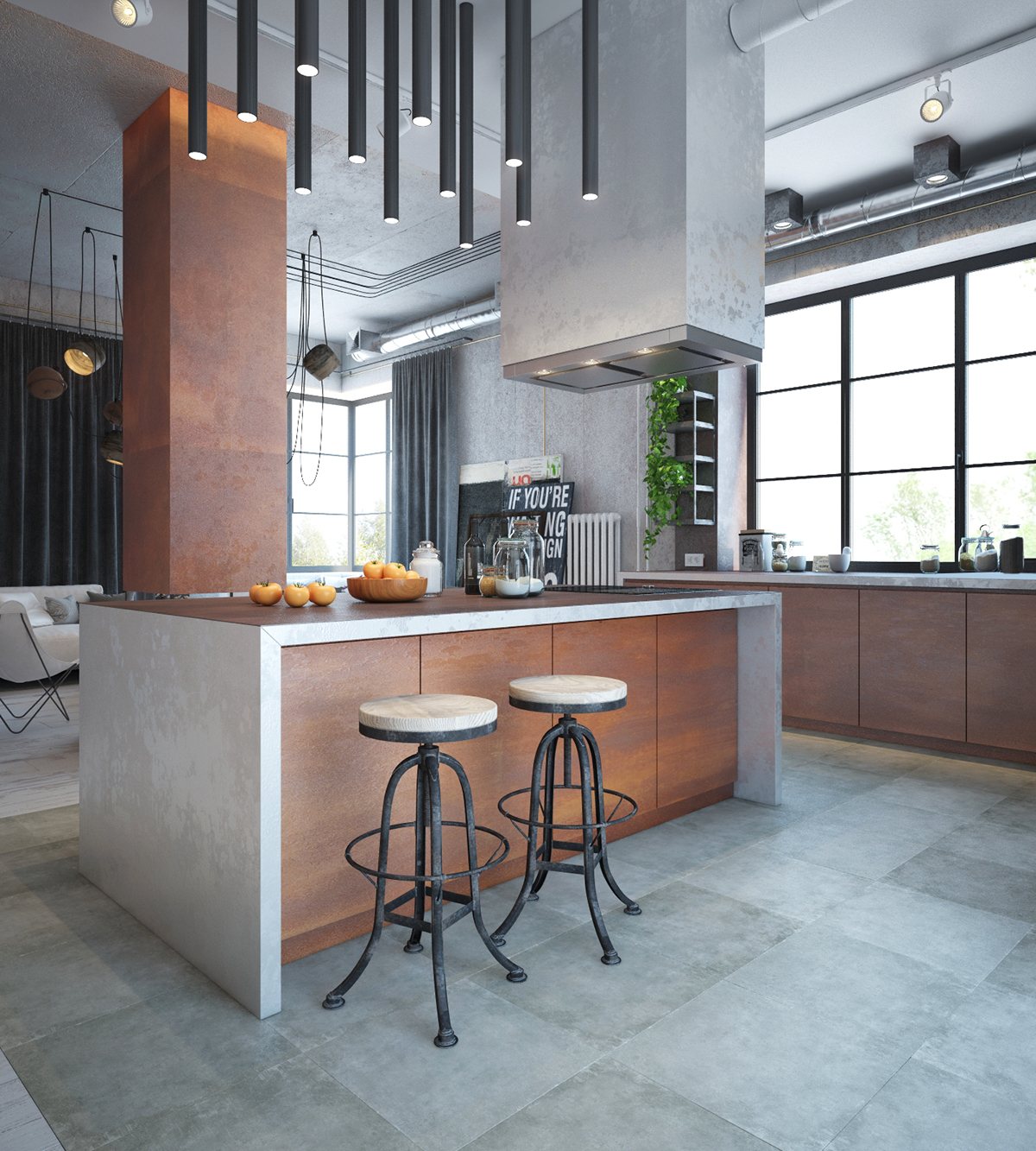 Modern Dining Room Decor With Warm Color
In addition to the kitchen, the dining room can be designed as possible with warm colors. Neutral white color with a little mix of pastel colors you can choose to customize your design theme. Chairs in the dining room are just using simple wooden chairs and a wooden table and a corner of his legs have wheels.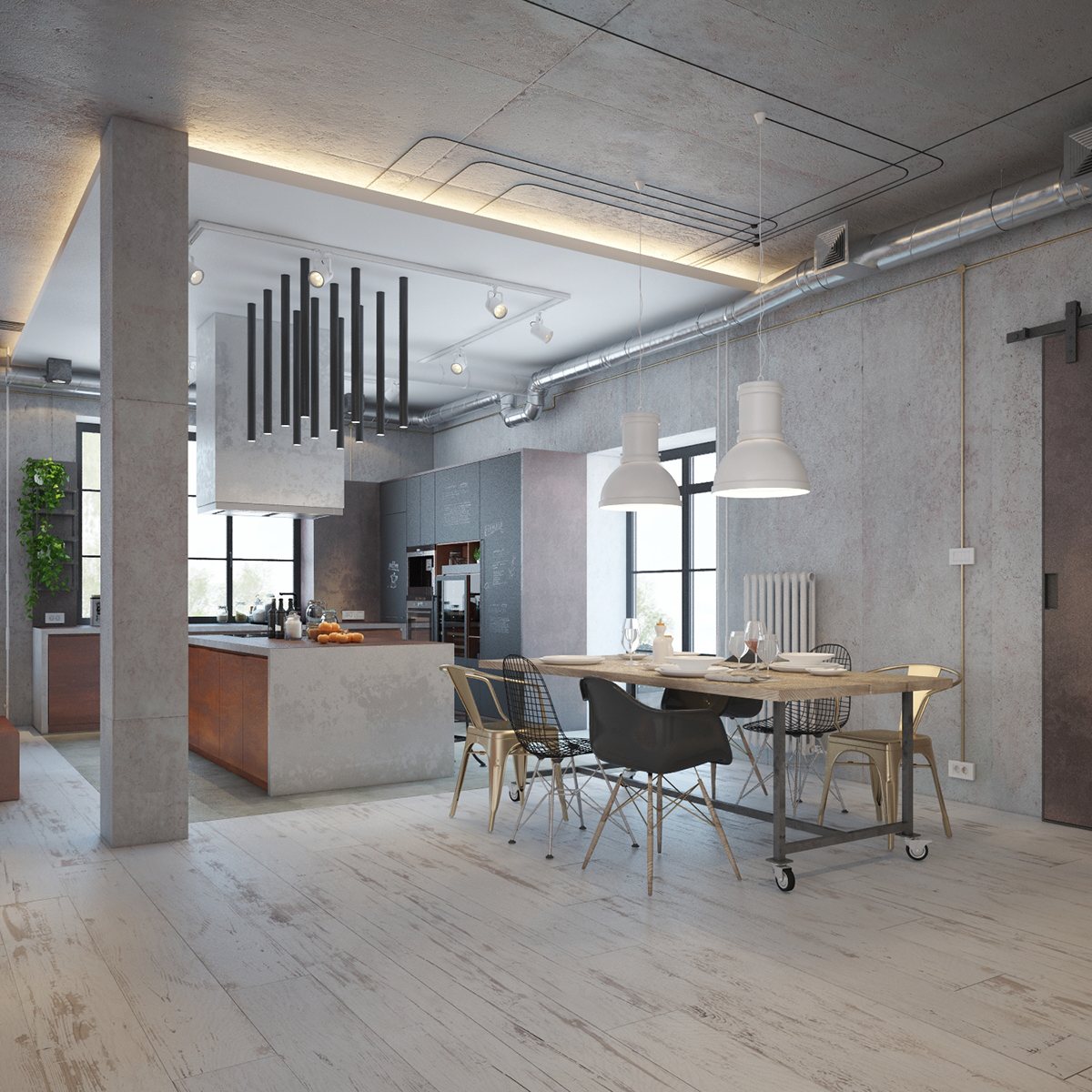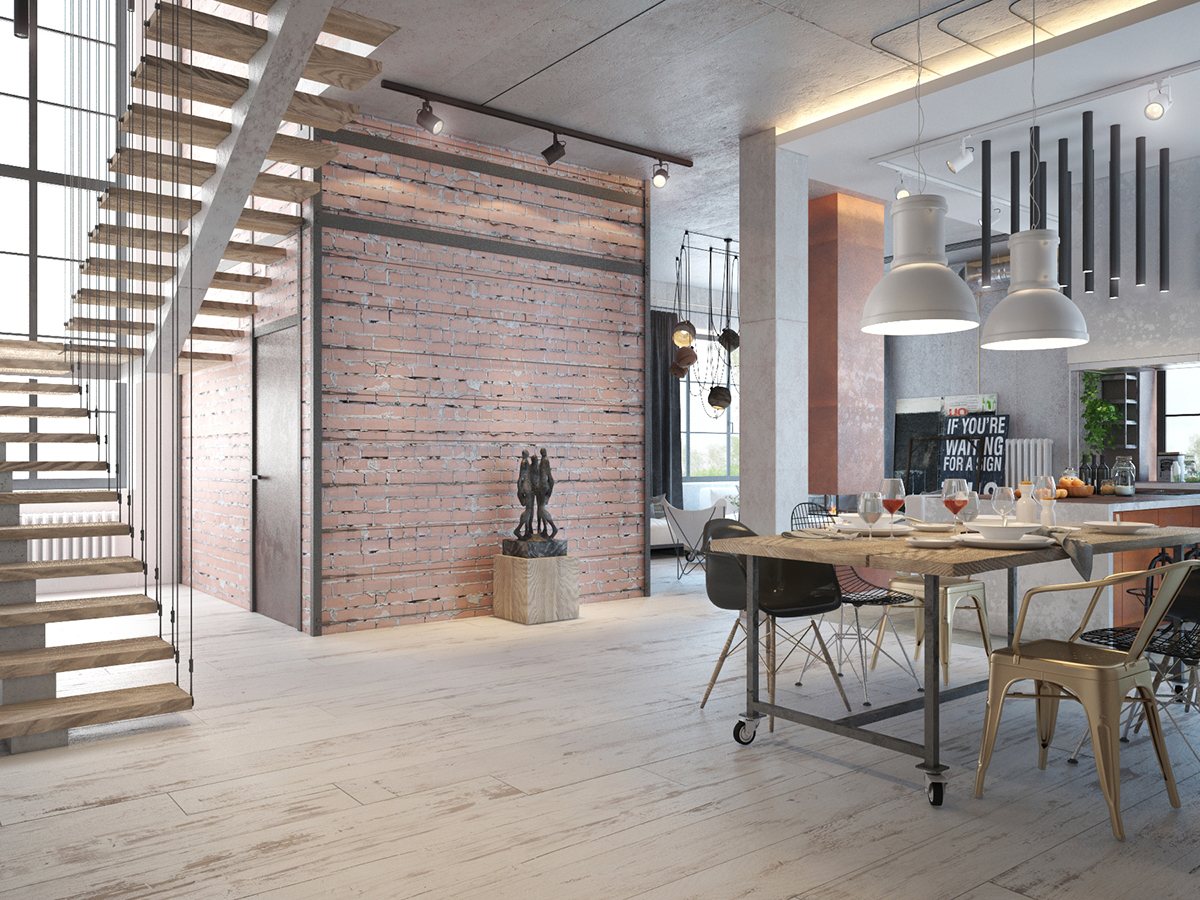 Modern Apartment Decor With Industrial Theme
Apartment design concept with the theme of this industry is very unique. Although this design does not use materials that are luxurious but could use industrial materials that can be used as a modern design. For the bedroom, a brick in the wall deliberately highlighted to look more classic. The bed was not made high as in general, but only made a short pedestal of wood then covered the bed. A small table can be used to adjust your modern apartment decor.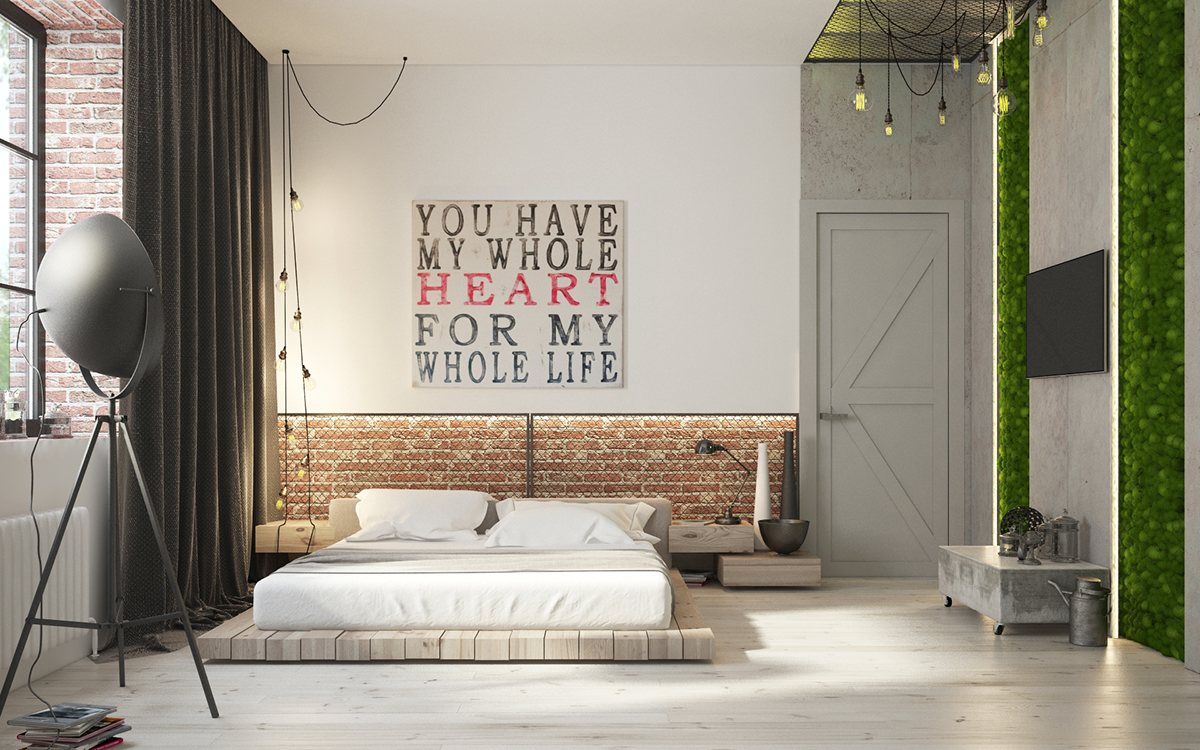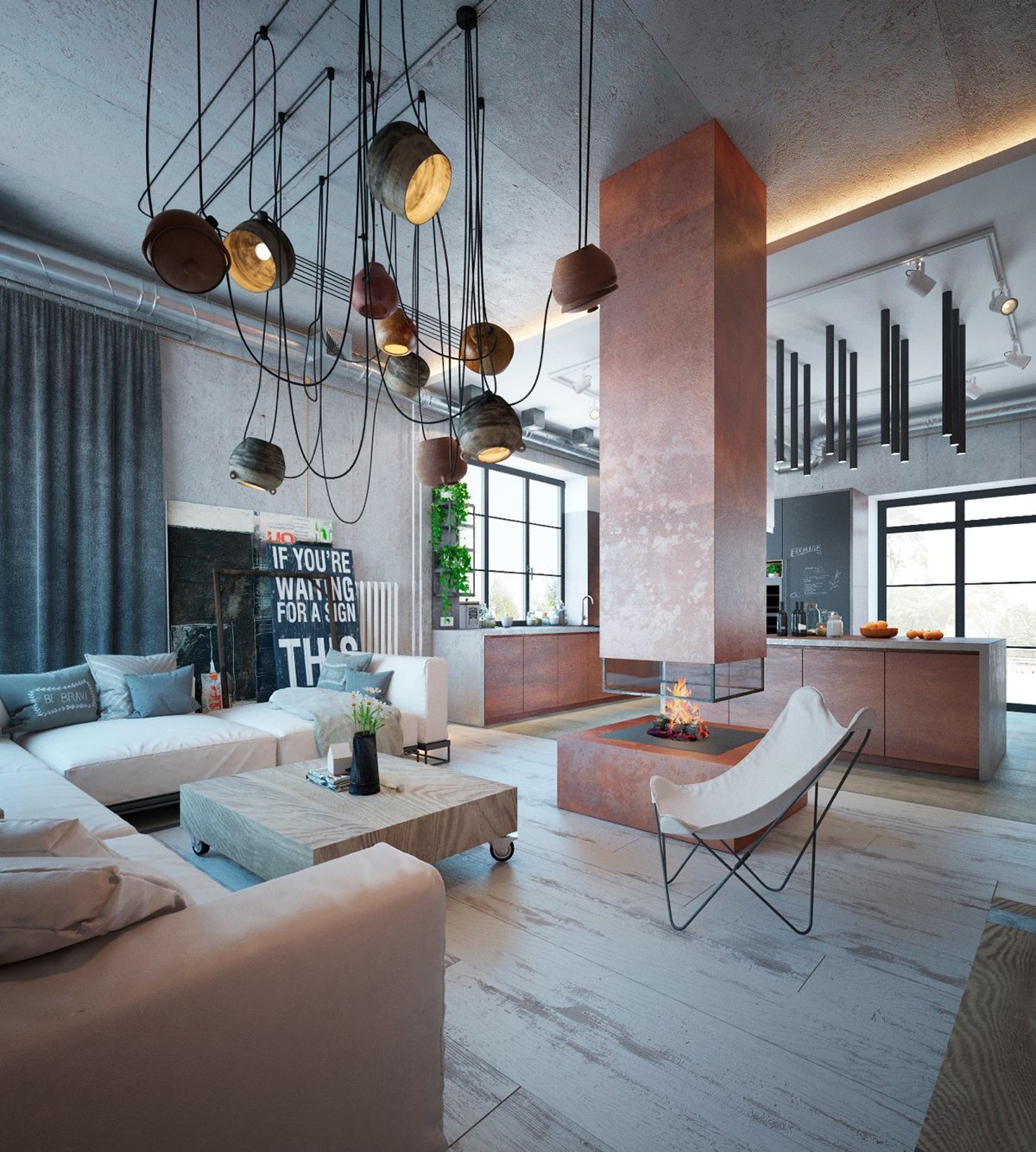 For part of the living room, the colors used remain identical. Here only further highlight the design with the use of wood accents on furniture and floors. For the desk deliberately made with a short model with a wheel in the corner of the table legs. Chair or sofa that is used even more simple. Used fixed modern lights or multiple pendant lights.
So, are you interested in modern apartment decor ideas with industrial design?