Roohome.com – Do you want to make your room be more stylish and fashionable? These bedroom decorating ideas will help you to realize it. The use of creative feature and furniture with the neutral color concept make it looks so modern and never get left behind. There are two kinds of the bedroom that have a different characteristic. You can choose which one of the style that matches with you.
Stylish bedroom decorating ideas by Denis Bespalov
The first bedroom decorating ideas comes from Denis Bespalov. He applies an industrial concept with a neutral color scheme. There are also some accents that beautify it, but it does not too crowded. That still looks elegant and perfect for bedtime. There is a chandelier with the simple design that looks unique. It decorates the room perfectly.
For the furniture, there is some storages and bed. You can see the simple rug with the contrast color. The yellow one makes it looks alive and more colorful. How about the wood decor in the bed frame. It also adds the beauty value of a room.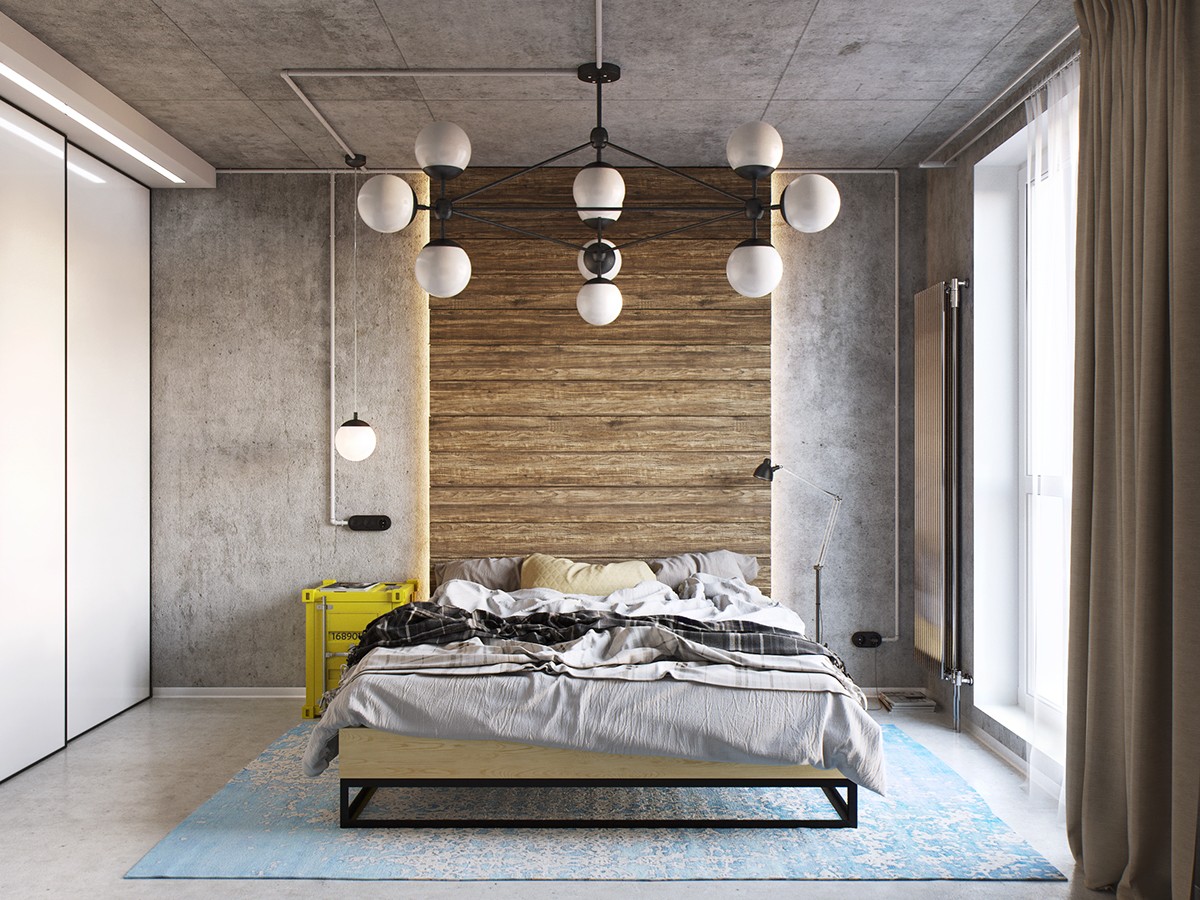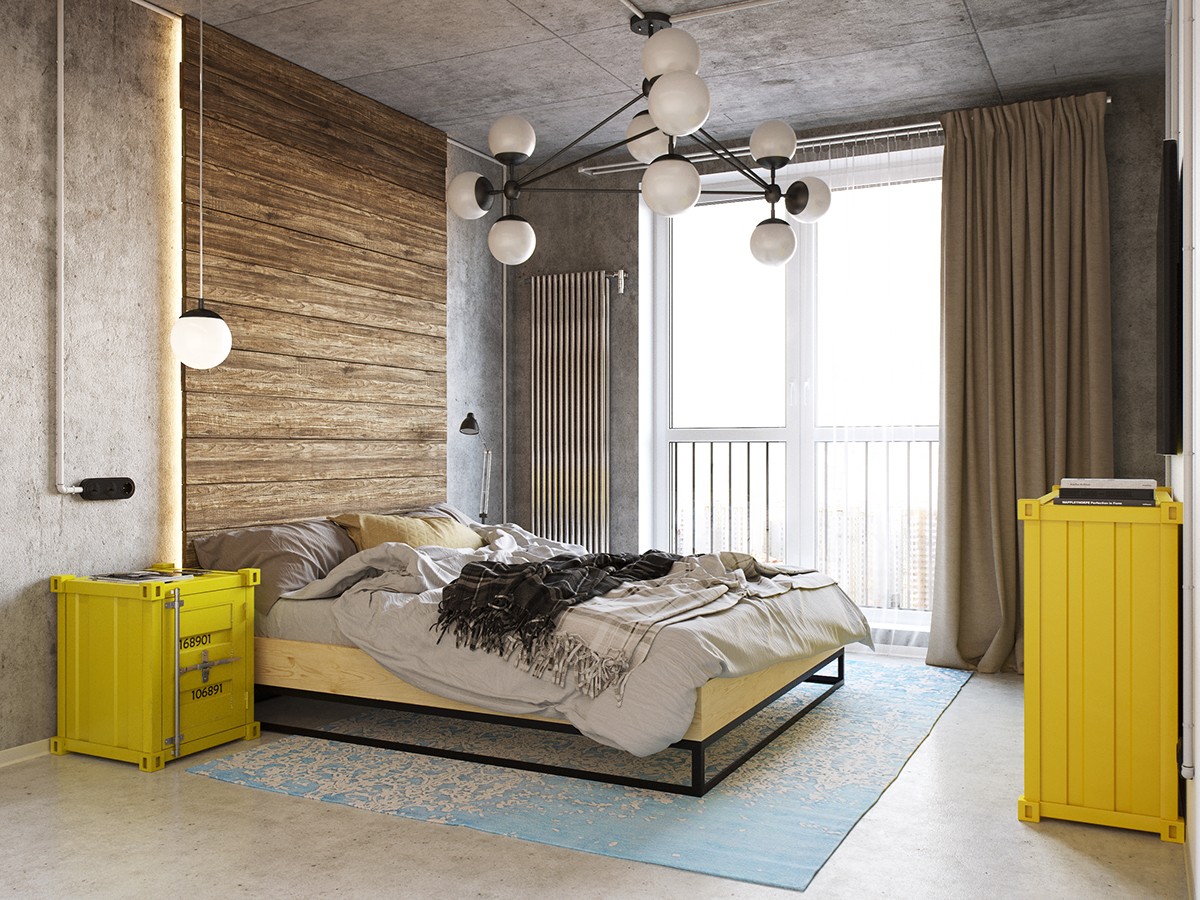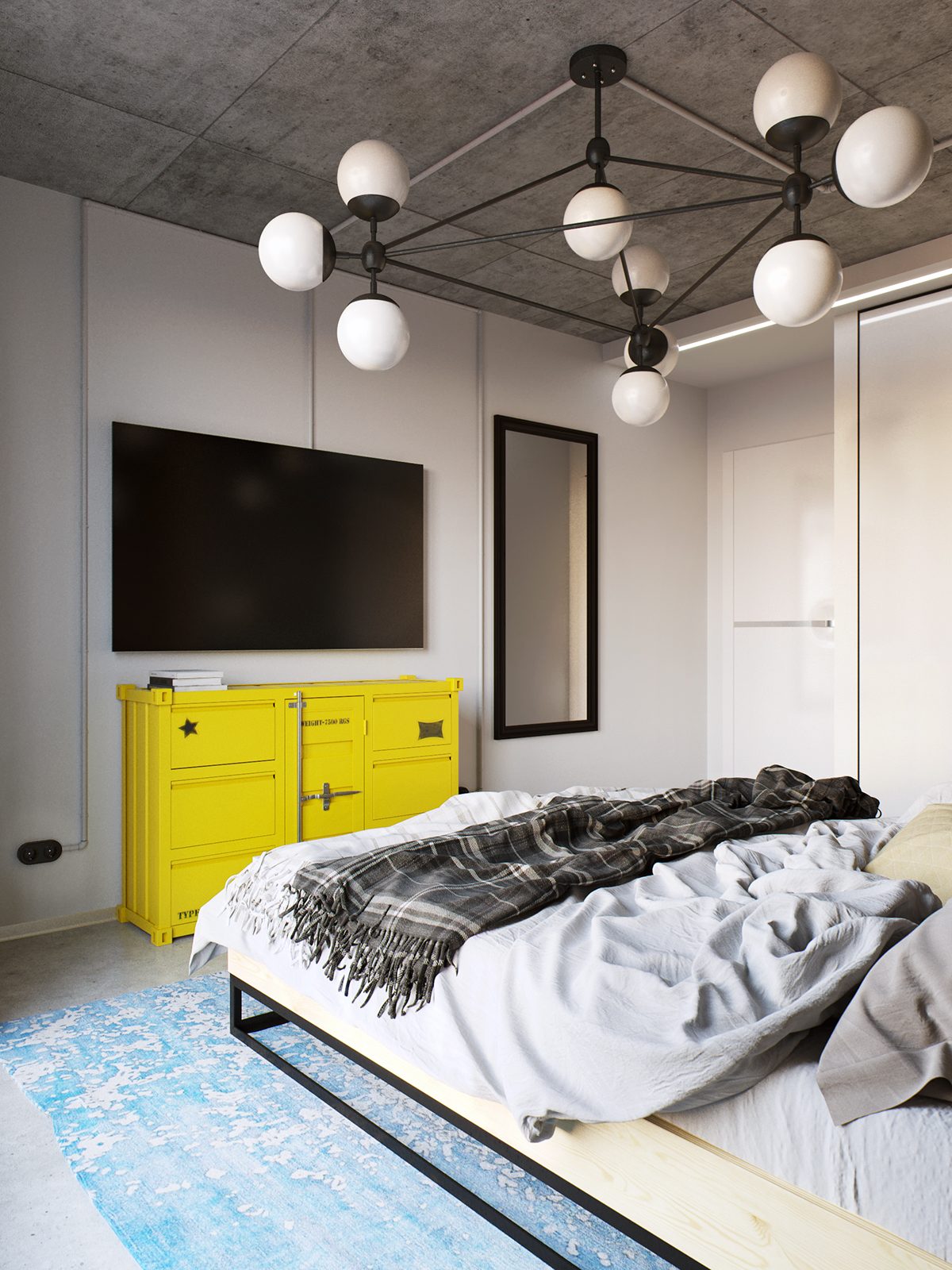 Creative bedroom decor by Thanh Minh
The second fashionable bedroom decorating ideas come from Thanh Minh. He applies a unique decor style that makes the bedroom feels so interesting. The wooden floor completes the space and makes it cozier. You can see how the every part of it adds the stylish look.
Start from the unique bed frame with the white color. It looks so cute and fashionable. It also decorates with some pictures. The other features like a work desk in front of a window was arranged neatly. It makes the room looks tidy and elegant. The use of white color also creates the luxury feel for it. It also blends naturally with the gray color.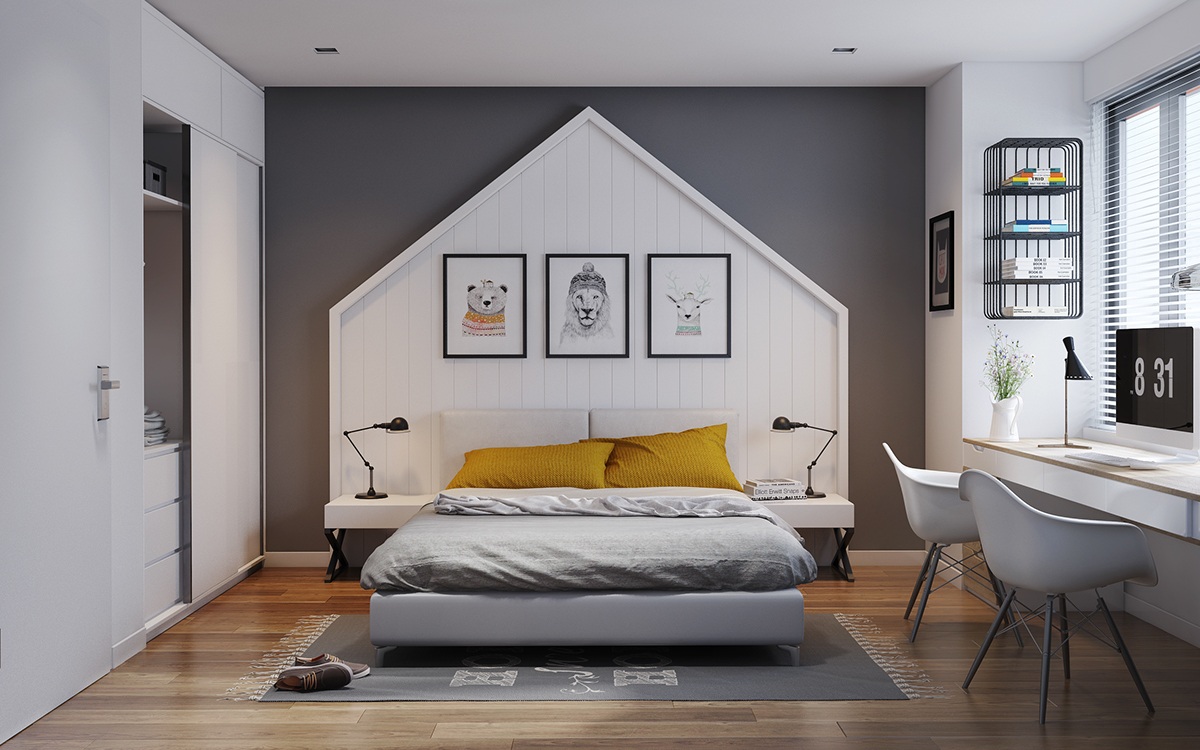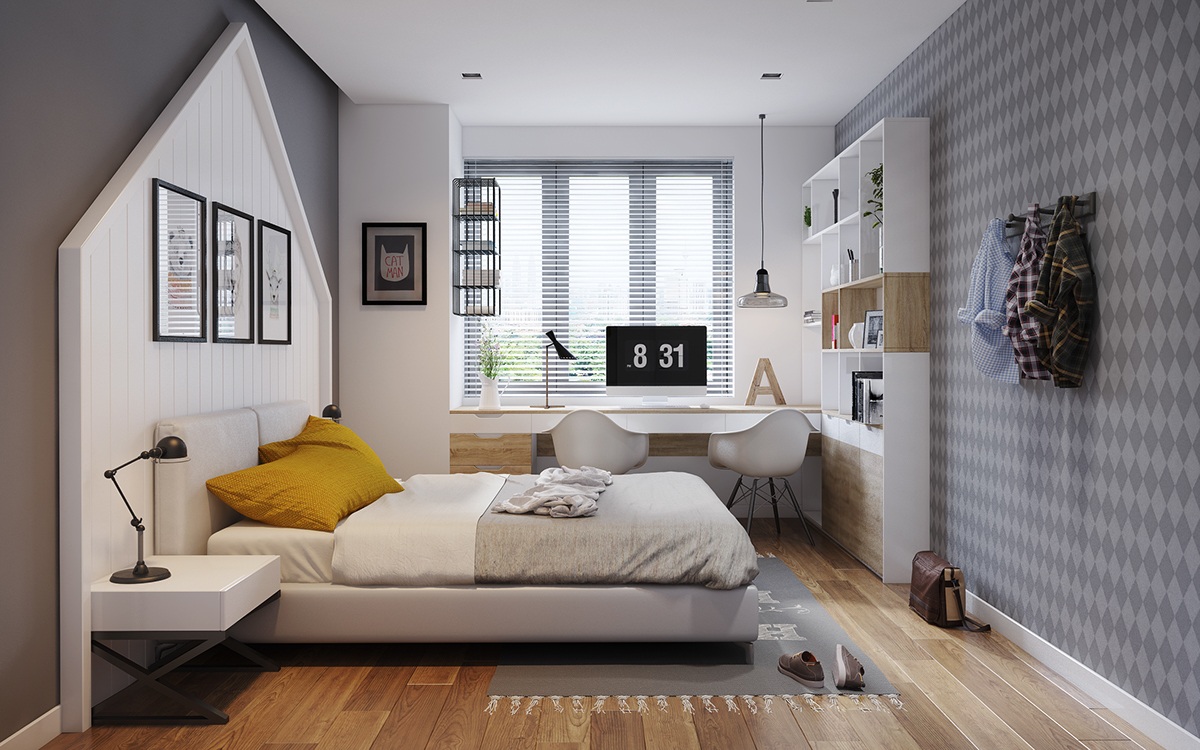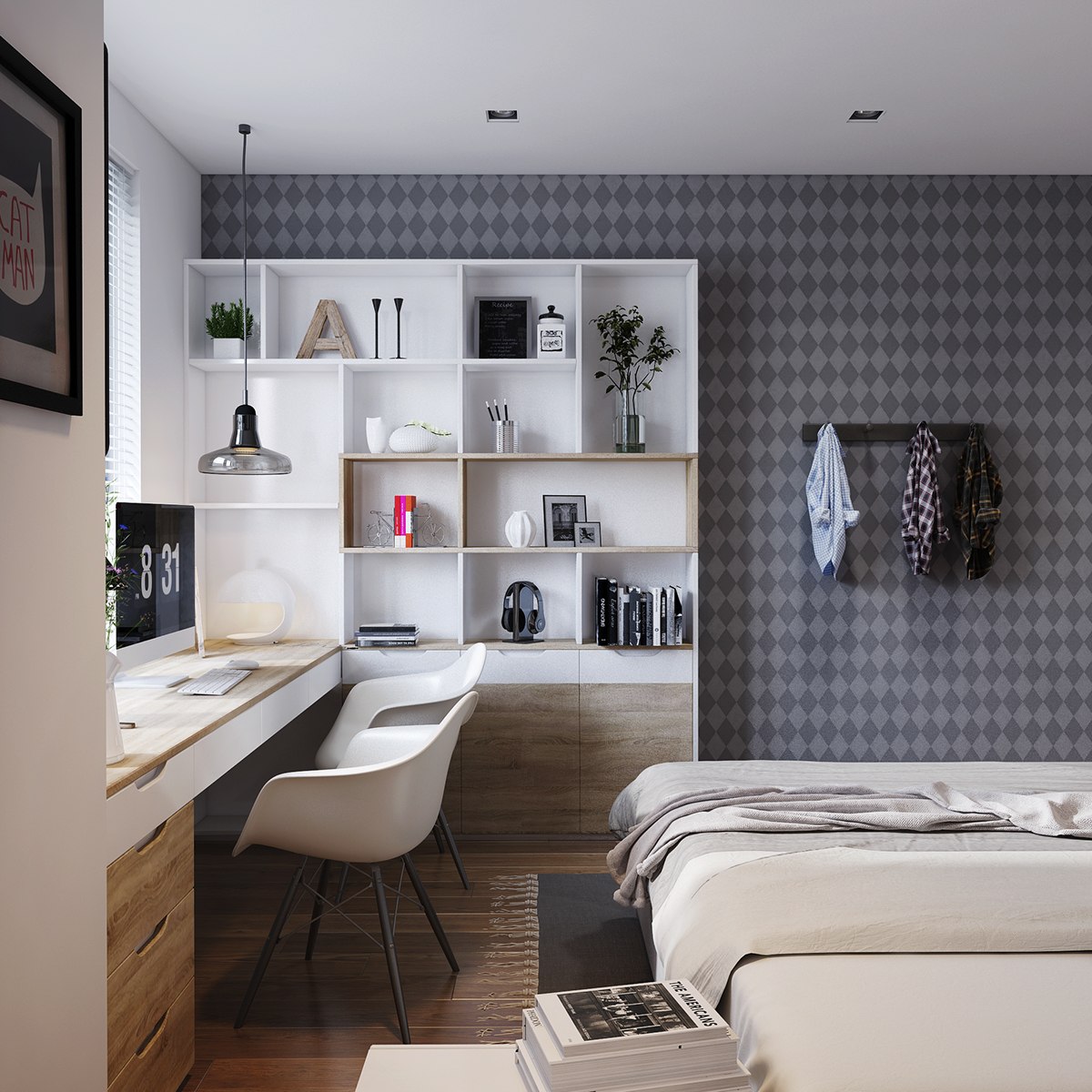 There are lots of ways to decor our room be more beautiful and comfortable. We just need to suit it with the available space that we have. We also need to put the accent that we prefer, to create our comfort zone. Hopefully, these fashionable bedroom decorating ideas will help you in decorating your room.