Roohome.com – if you want to find a studio apartment designs ideas that are simple, stylish, and comfortable, the following design below may be perfect for your dwelling. The touch of neutral color shades, like gray, brown, and white beautifying the every room perfectly. It will make you proud to show it because this concept is never get left behind. It also makes you easier to put the furniture for it, because you just need to choose the simple ones.
Minimalist living room concepts
Minimalist living room concept is never go wrong. It always good for the large or small apartment. The best layout is important for its concept. Because it is not applied too much decoration, so it is very important to produce the best layout that will make everyone love it. You also need to be careful while choosing the furniture for it. Make sure that it is not too complex for the simple concept.
If you have an apartment with limited space but still want to divide the room according to its function. You can arouse a simple room divider with a neutral color. It can help you to make a room looks tidier. Besides that, you are also possibles to make the other room divider. Jus make sure, that does not make the room look stuffy.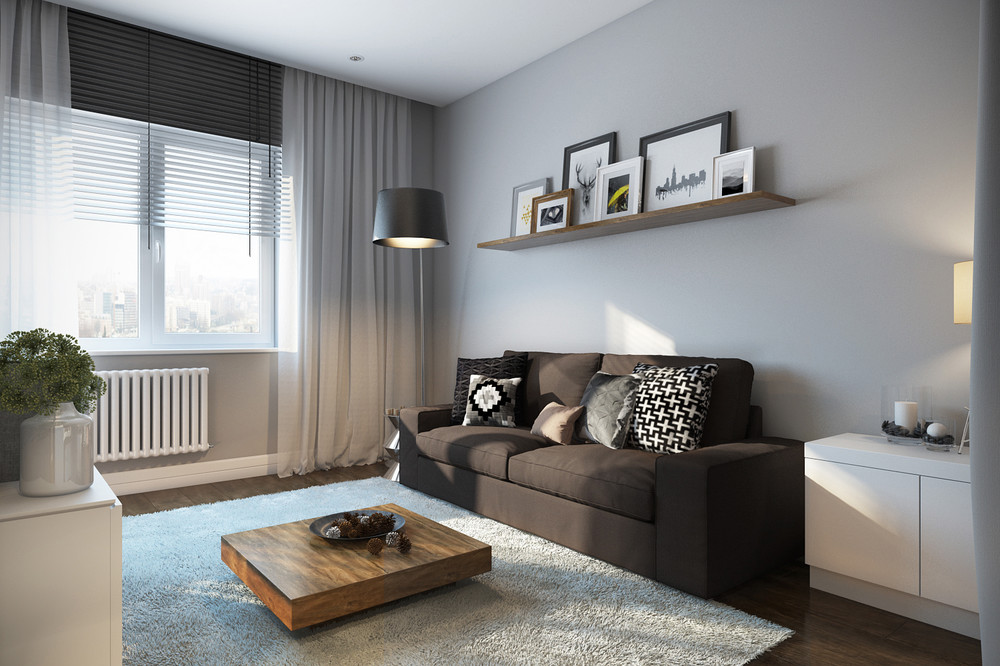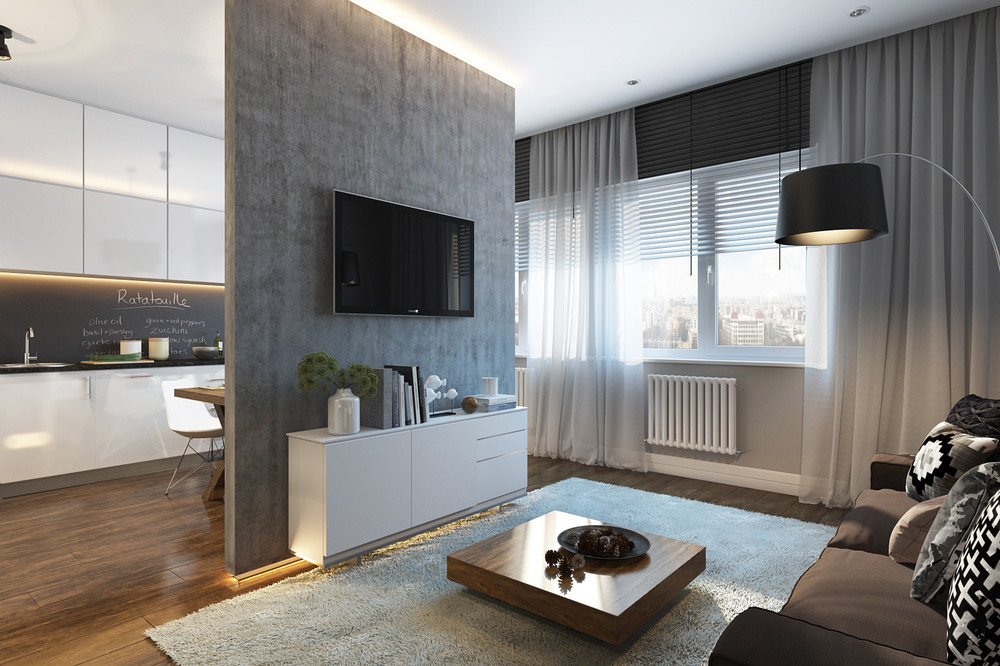 Small kitchen and dining room design
Do not worry if you only have a small kitchen and dining room. It can still beautiful and comfortable with the right selection of its furniture and decor style. You can see the picture below. It shows the small dining room with the light decor and wooden table that complete by the modern chair. This studio apartment furniture is very inspiring actually. You can see the combination of the modern and traditional.
The white kitchen behind the dining room also catches an attention. It looks so stylish and cool! You can follow the kitchen set that provides lots of storage. It will make your kitchen always tidy.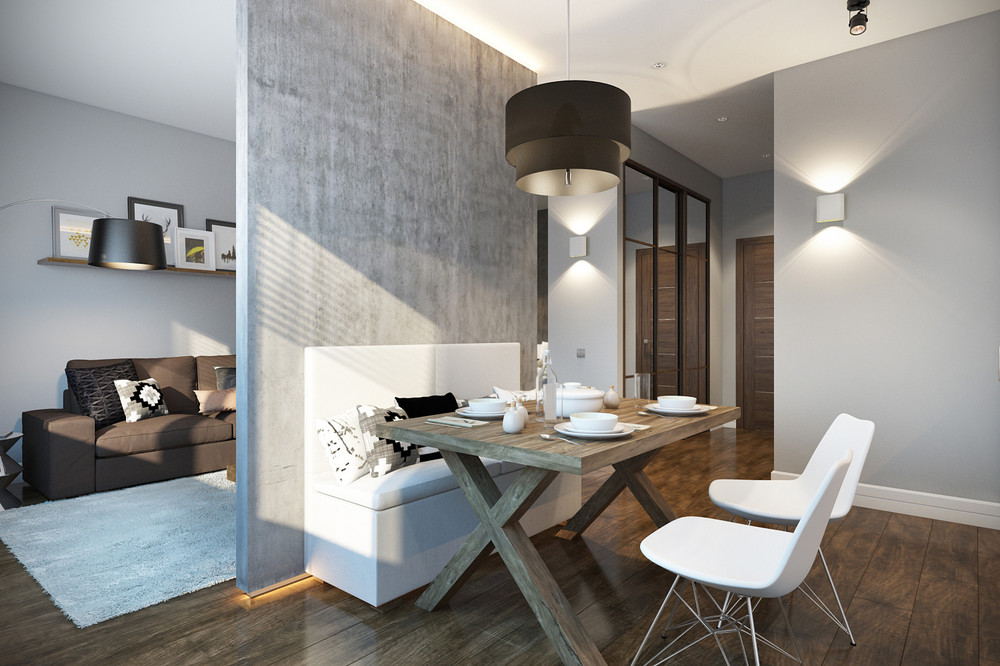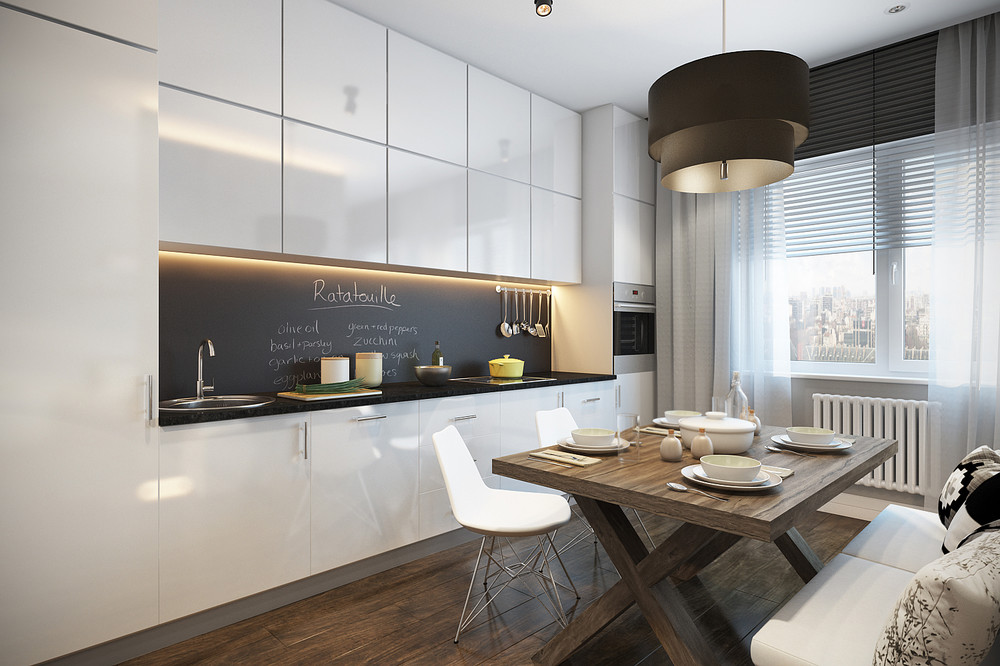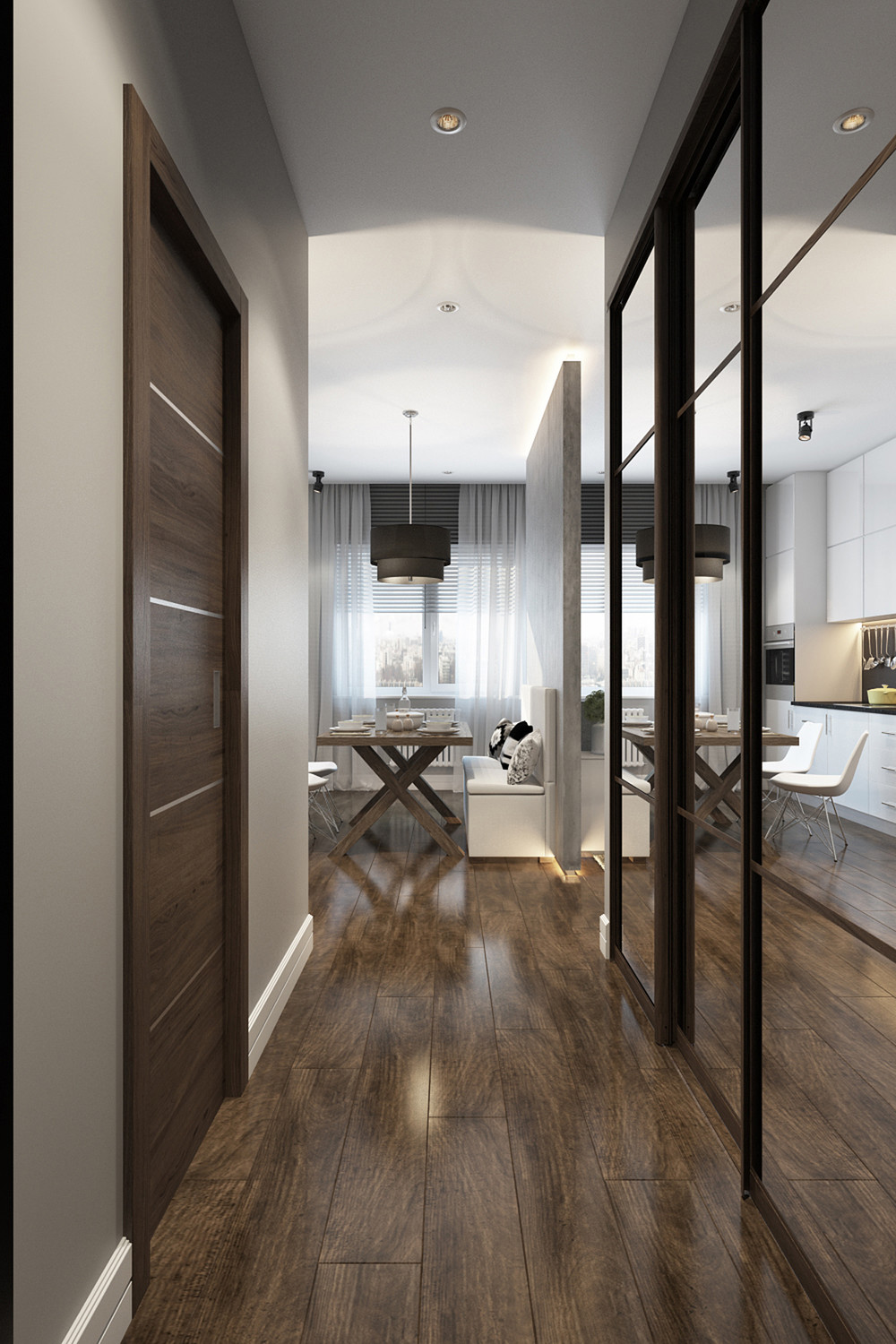 The studio apartment ideas also provide the small bedroom that so simple. You can follow it if you like, bu if you are not, you can choose the other bedroom theme that you prefer.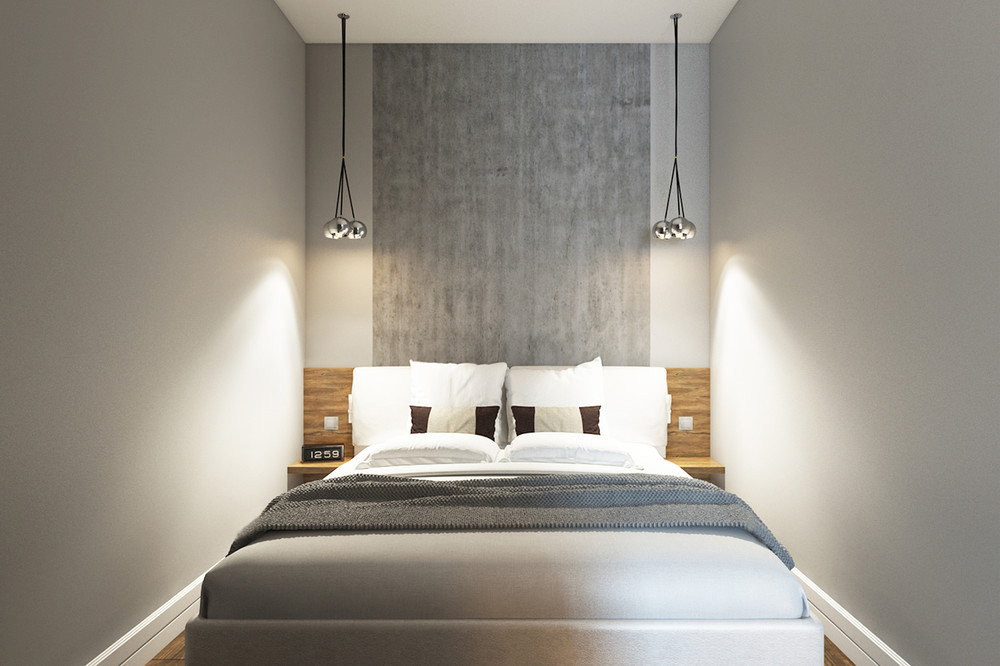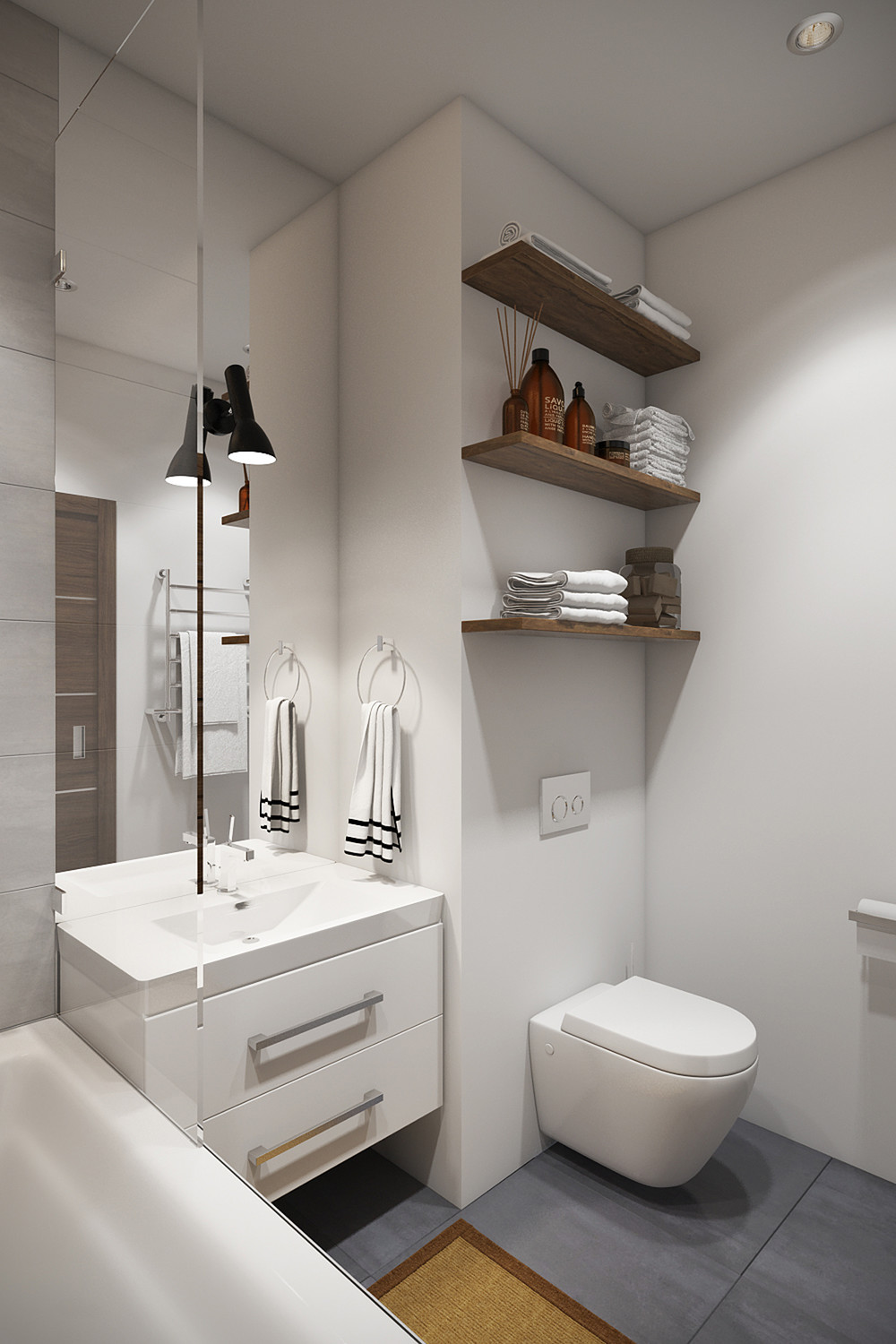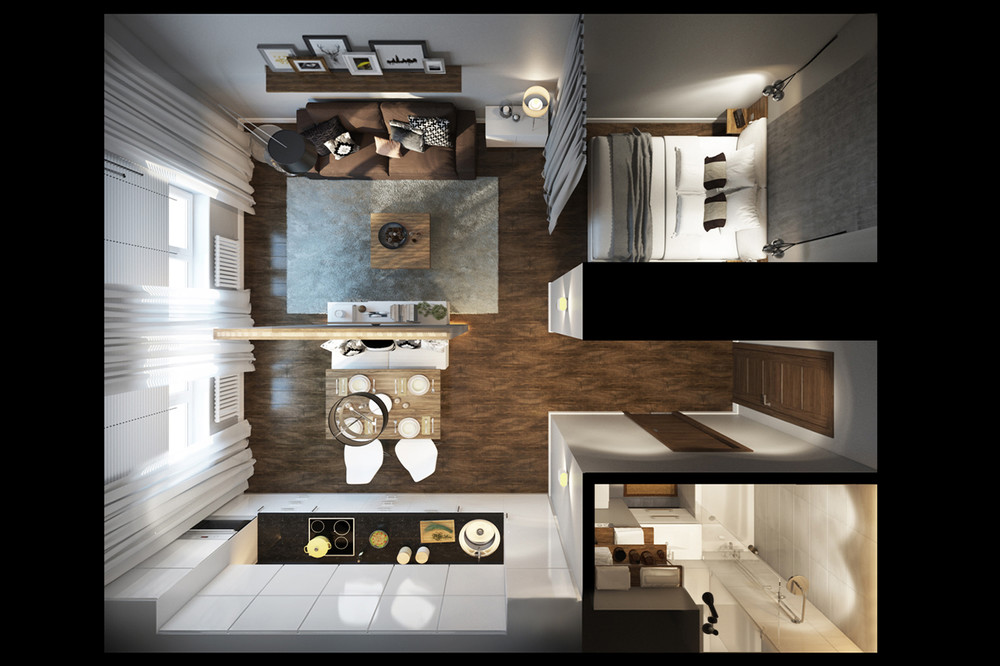 Hopefully, these minimalist studio apartment ideas can give the inspiration for you.