Roohome.com – Do you confuse to find a stylish of living room designs that show modern shades? What kind of modern design like do you want? Do not worry because there are several modern designs that might be following to your choice. Of the designs below, will explain detail concepts used up furniture and placement of the parts of the room to the living room of this concept. Please see for more details.
Living Room Design Shows Modern Shades
In this time, the concept of living room design created for looks modern shade. From the arrangement to the wall of the room that can make your living room becomes better and neat. This design concept may seem very simple, but it will be more modern look for the use of materials on the wall that looks more modern that looks like rectangular boxes with a combination of wood accents. Pay attention also to the color selection. Do not use colors that are too bright. Quite the soft colors and white are also able to present a modern impression.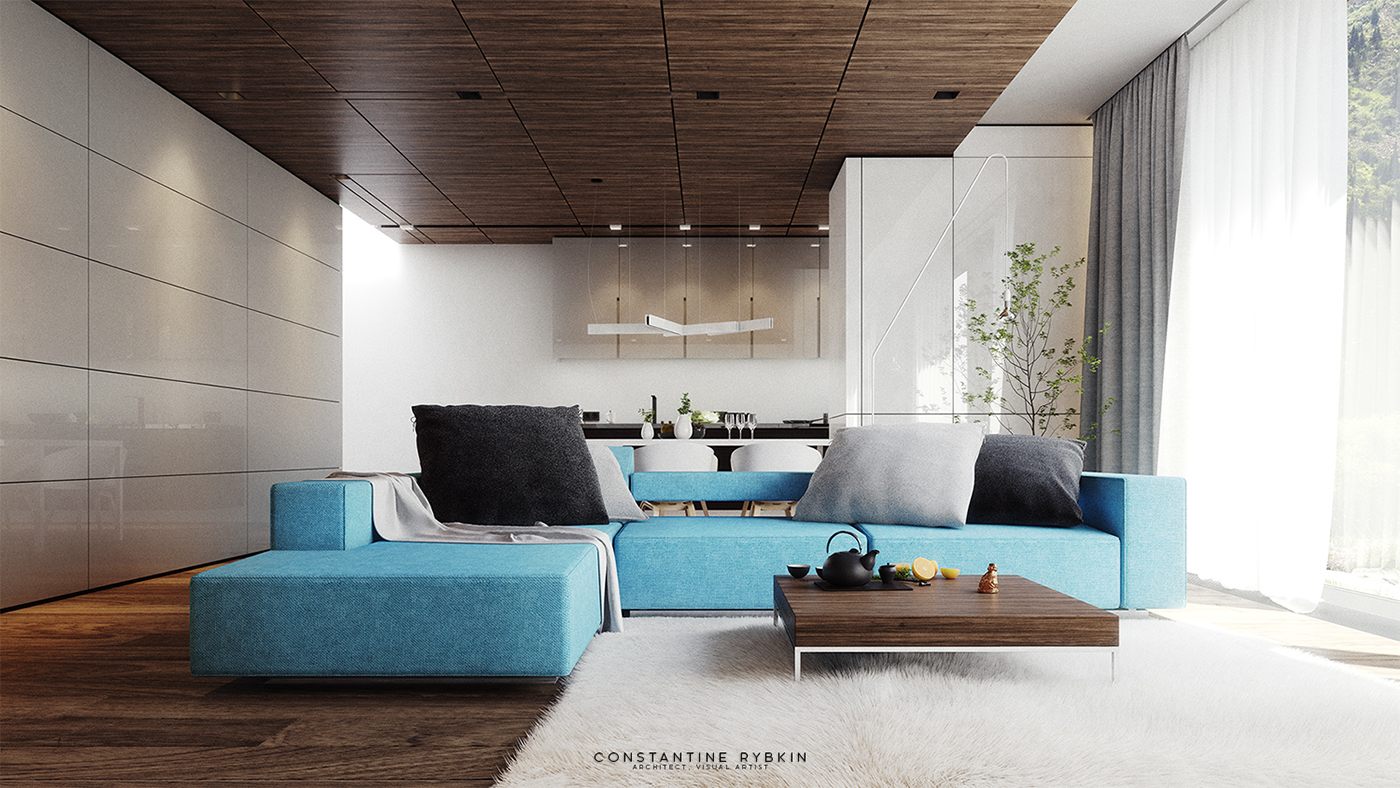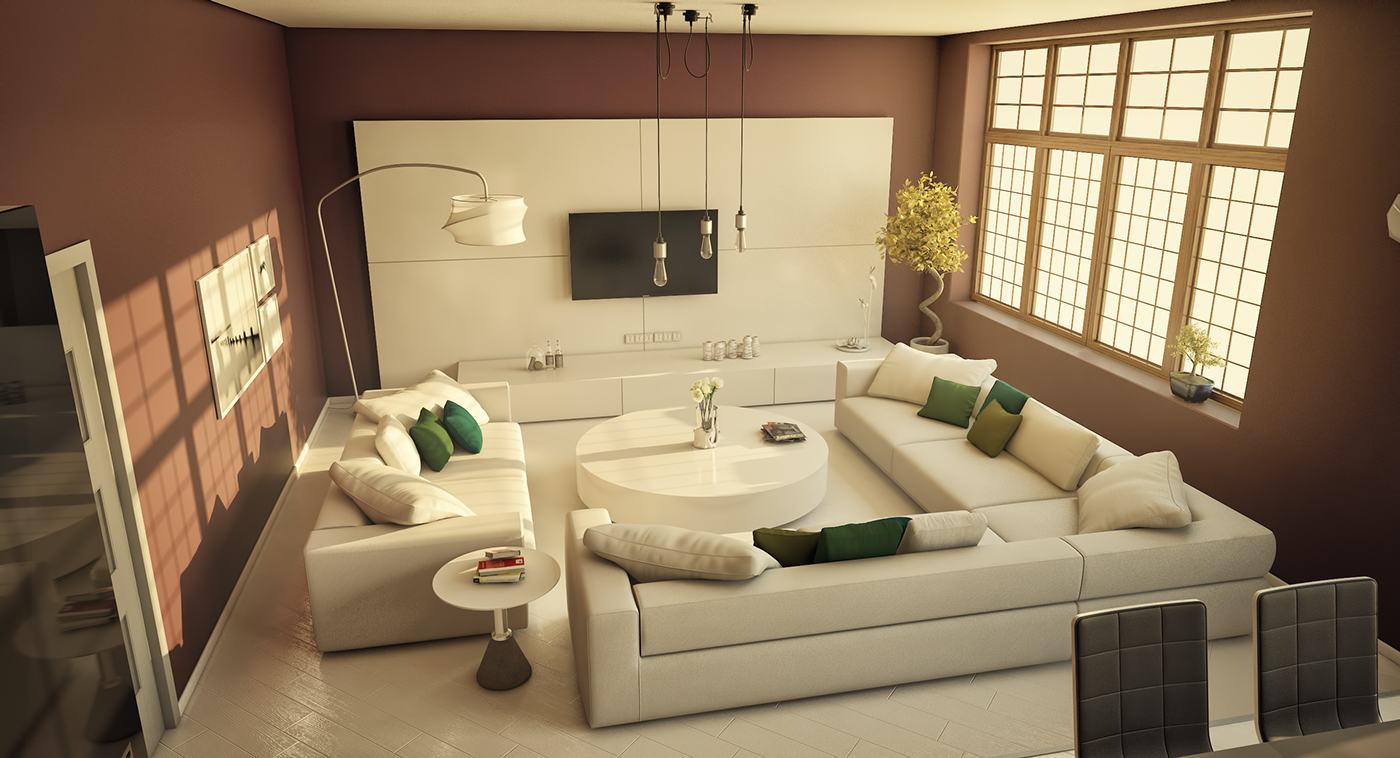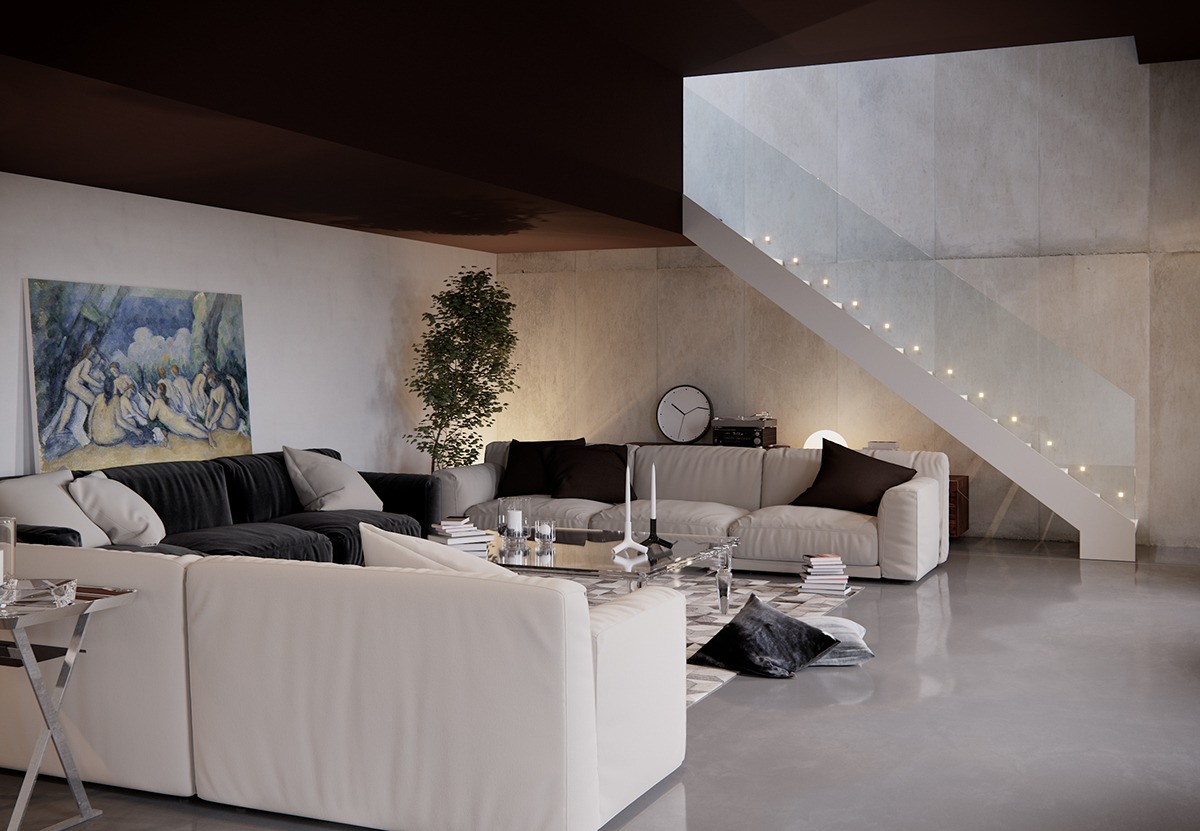 You can use the lights as Christmas lights as decoration on the wall near the stairs you. Modern lights can you use as the main light. This concept also gives new inspiration to you, if you want the stairs in your house is transparent, you can use transparent glass on the handle side of the ladder. In addition, the choice of a transparent glass table is also suitable for use in your design.
Modern Living Room Designs View Interior Outside
For those of you who want your design concepts seen together with the outside atmosphere. The placement of the stylish of living room facing the corridor outside section become a good choice. Positioning the living room facing the outside environment also be able to adjust the produced of lighting more natural, the light produced is come from sunlight. So you can save your home when the lamp during the day.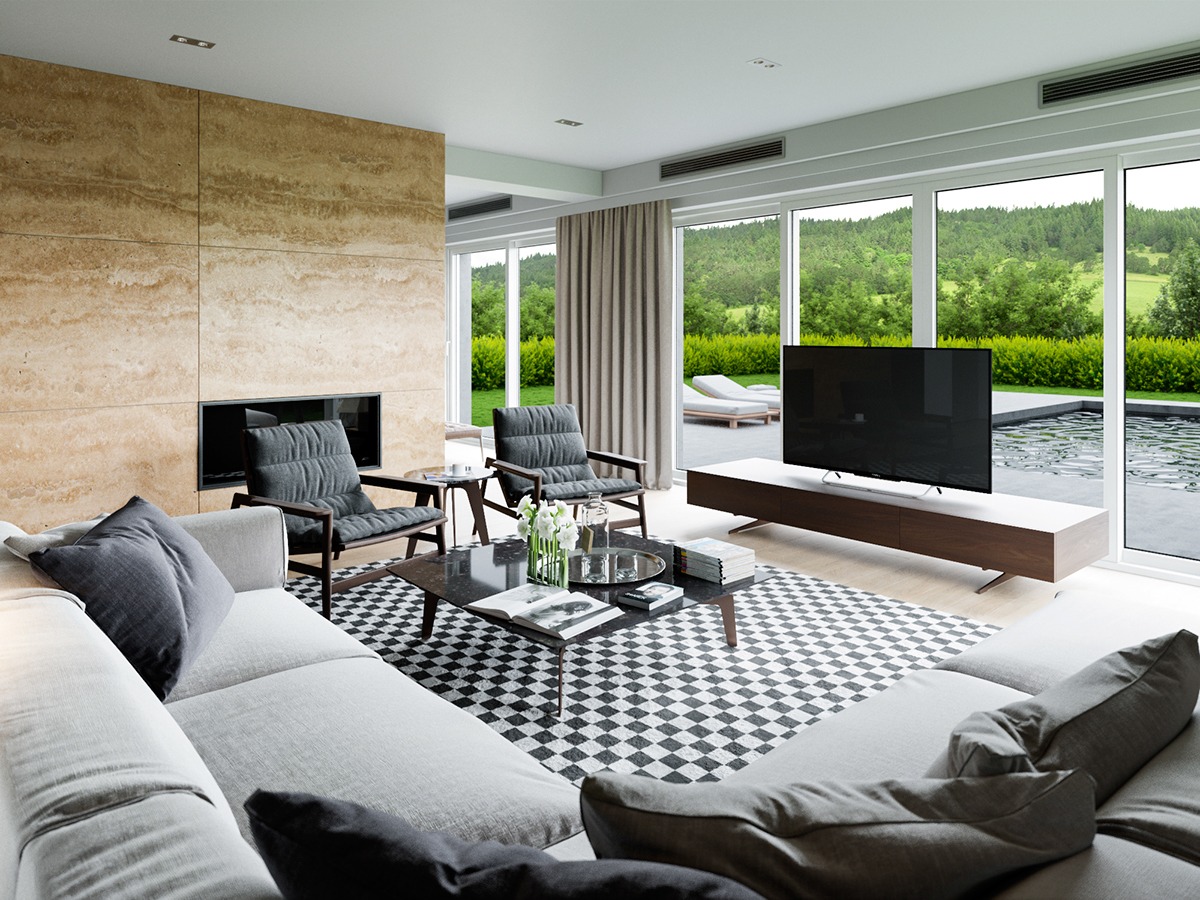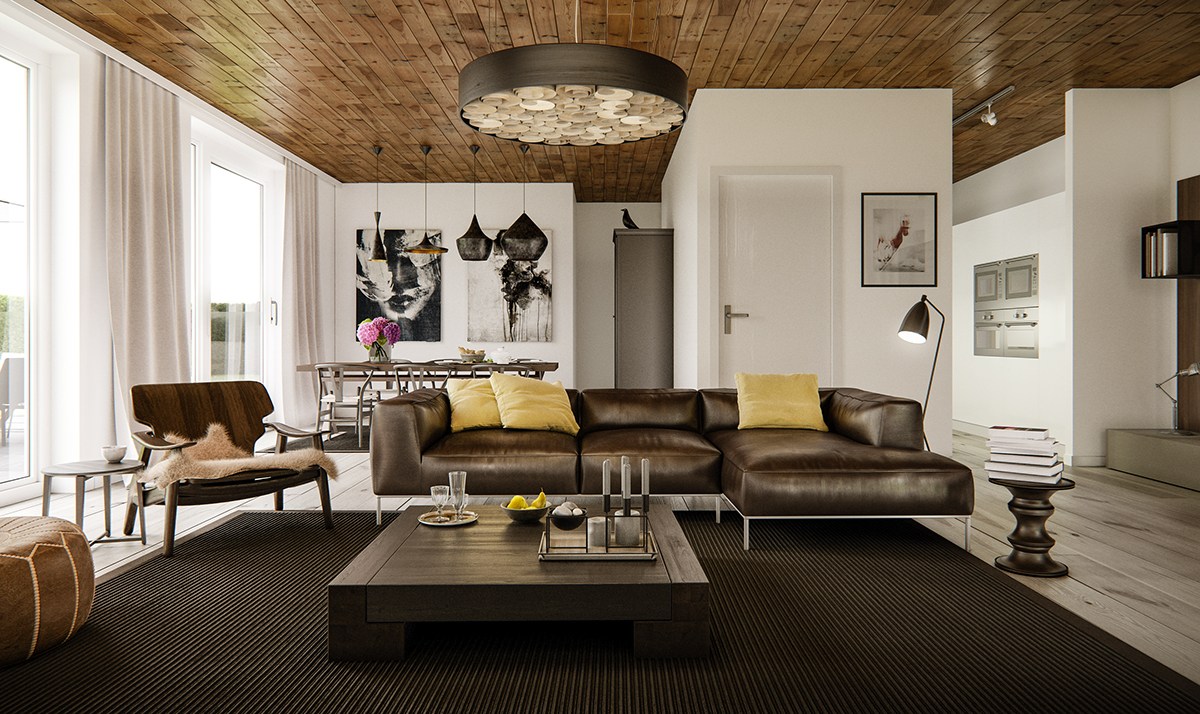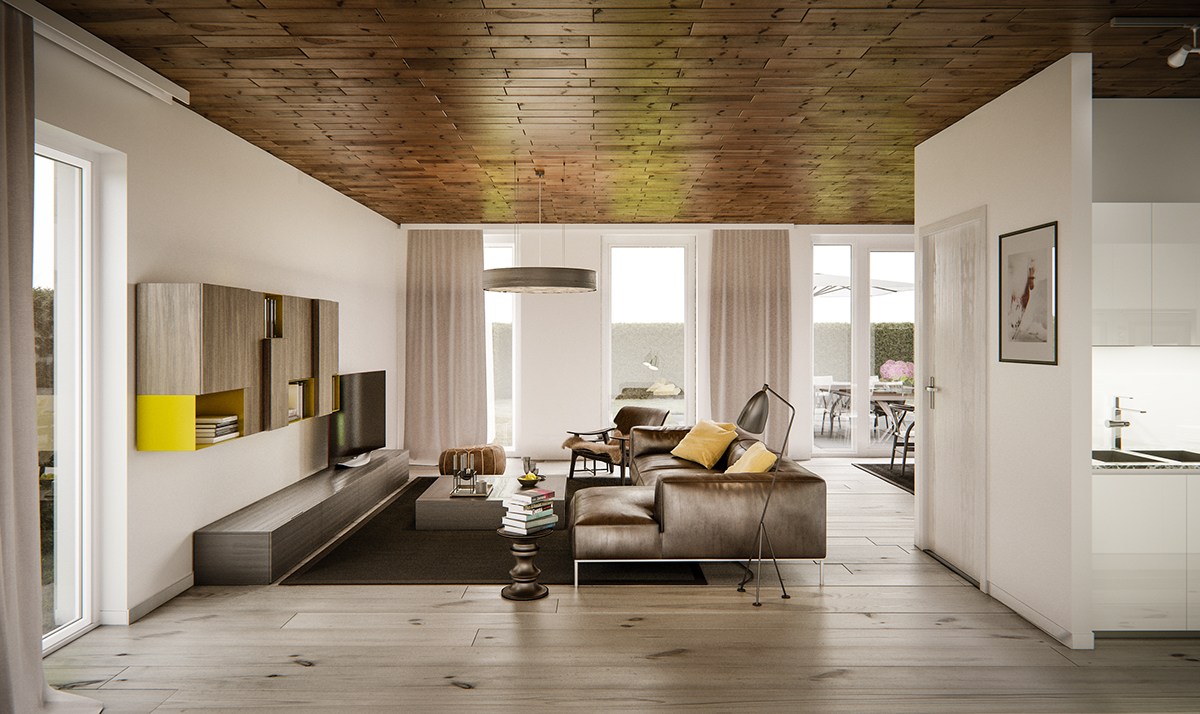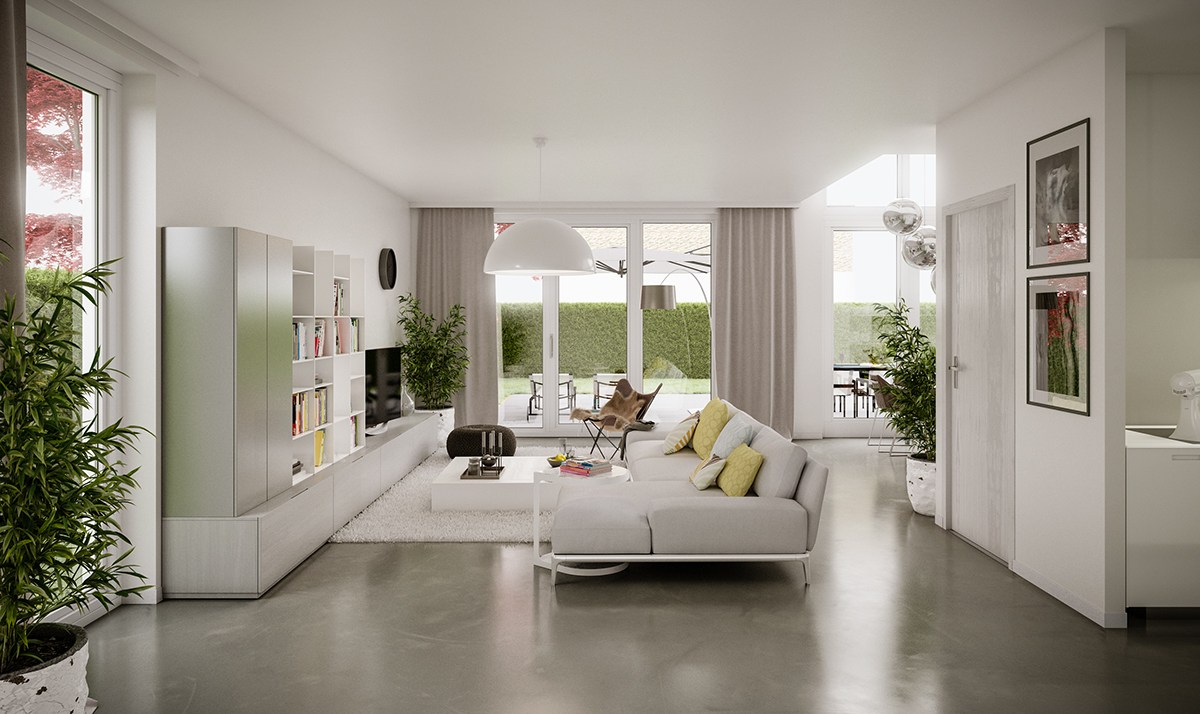 Besides that, the modern living room designs view interior outside concept is also suitable to provide coolness and beauty which can you feel because you can see immediately which is beyond the natural scenery outside. So are you interested in this stylish of living room design concept? Soon just apply it in your living room.