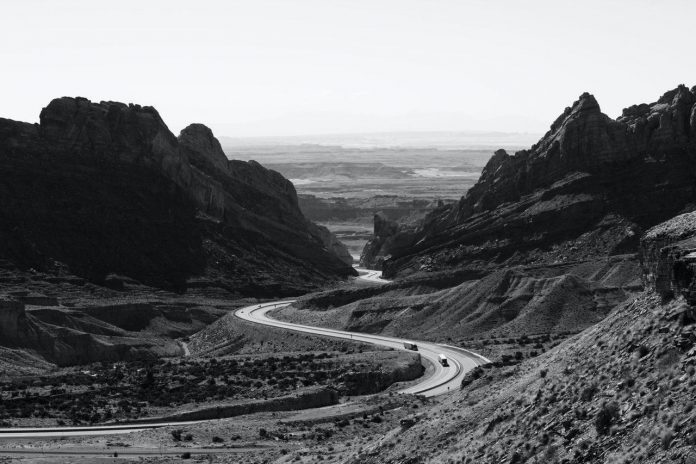 Fort Collins is one of the best places to live in the United States. The city has everything for everyone, from natural beauty to award-winning universities. No matter how you look at it, Fort Collins has it all.
It has also been at the top of America's best places to live. The city is a cultural hub with a rich historical background. Moreover, it is home to many breweries. This North Colorado city is within driving distance of the state capital, Denver. The climate is pleasant, the views are amazing, and the real estate market is stable. And the low crime rate makes it an ideal place for families and old retirees.
Read through this post if you are still not convinced why you should move to this city.
1. It is Mostly Sunny in Fort Collins:
Fort Collins gets 300 days of beautiful sunshine a year. And since it is right next to the Rocky Mountains, the weather is moderate. Unlike other cities, Fort Collins locals experience all four seasons. So, it is an ideal place for those who love the sun and those who enjoy chilly winters. The great weather is also perfect for outdoor activities like bird watching or running. Snow-capped mountains are also great for sledding and skiing during the winter. However, so much sporting equipment can clutter up your house. And since the real estate market of Fort Collins is getting more expensive by the minute, not everyone can afford an oversized garage to store everything. So, most locals rent fort collins storage units to declutter their house and store seasonal essentials.
2. Get out and enjoy nature:
The city is a haven for outdoorsy people. There are almost 26 biking and hiking trails for bikers. Furthermore, Horsetooth Reservoir lies just outside city limits, is ideal for boating, swimming, and fishing. And you can also take advantage of the great Rocky Mountains, which are great for rock climbing. The city itself hosts many marathons every year for amateurs and professional marathoners. If that was not enough, locals choose from 48 different parks with amazing views.
3. Get the College town feel and a thriving social scene:
According to the Academic Ranking of World Universities, Fort Collins is home to Colorado State University, which places among the top 100 universities. So there are many activities for young singles in the area. It also has many high-end restaurants and eateries for older professionals. There are many options for a date night or a guys' night out. Furthermore, there are many music festivals and events every year. You can choose between the NewWestFest and the Old Town Car Show. Beer connoisseurs look forward to the annual Fortoberfest, so there is something for everyone in Fort Collins.
4. There is a vibrant brewing scene:
Did you know Fort Collins has over 20+ breweries? It is a mecca for beer lovers who can choose from high-end beers to local favorites. The town loves its beer so much that they throw a beer festival every year. America's most famous beer Budweiser also has a brewery in Fort Collins. Moreover, large breweries like the New Belgium Brewery are great places to work because of their amazing kickbacks.
5. Best education:
Fort Collins locals do better than their counterparts. On average, students from Fort Collins perform 19% higher than those from other Colorado cities. Furthermore, the city has a high college enrollment rate. Research suggests that 82% of Fort Collins high school graduates enroll in college within three years of graduation. That is a 24% increase in the state average. Many schools offer after-school programs for gifted students.
6. The job market is favorable:
Many businesses have relocated to Fort Collins to take advantage of the research facilities of Colorado State University. The institution is also the biggest employer in the city. According to research, more than 7000 people work at university. Other large industries include the manufacturing sector and service-related companies. Big tech giants like HP and Intel also have offices located in the Fort Collins area. Research suggests that the job market will grow by 2.4% in the coming years with a 4% growth in GDP.
7. It is the best place for businesses:
Locals are highly supportive of small businesses. Indeed, ValuePenguin rated Fort Collins as the second-best city for small businesses in 2017. Therefore, if you are looking to start a business, Fort Collins is the place for you. Moreover, the city has many potentials since it ranks 14th amongst 381 American cities for economic growth. The economy is also going to grow in the future.
8. Beautiful Old Town:
Downtown Fort Collins is one of the most architecturally gorgeous places in America. Indeed it was the inspiration for the iconic Main Street, the USA in Disneyland. It is home to many niche boutiques, antique shops, and confectionaries; the architecture is a mix of turn-of-century elegance with modern convenience. In December, the place looks like a winter wonderland with a canopy of hanging lights over the small cobbled pathways.
9. The food is mind-blowing:
The local food in Fort Collins is worth trying. There is a lot of variety because of the diverse population. Locals can try Big Al's signature 60/40 burger or have a taste of life on the coast with burritos at Big City Burrito. For people with a sweet tooth, the local bakeries and cafes offer a collection of heavenly cinnamon buns and rich coffees. Trust us; your taste buds will thank you for moving to Fort Collins.
10. The best of both worlds:
If you move to Fort Collins, you can get the best of a big city with the comforts of a small one. So you will avoid the sky-high real estate. Furthermore, the crime rate is low, and so is the tax rate.
Conclusion:
Fort Collins is an excellent place for people from every walk of life. Whether you are a young professional or a young family, this city can be the best place for you. And the city has a rich culture and history with breathtaking natural views and a vibrant social scene. The only con is that the locals are wary of outsiders, but that is understandable. Just be the best version of yourself, and everything will be fine.