Roohome.com – Some people believe that modern apartment design will create the comfortable feel and perfect for their residential. They also believe that it more simple and elegant for a room. The apartment below also applies the modern concept that can make everyone relax and enjoy the atmosphere around it easily. The perfect layout that was arranged neatly there also will be stunning you.
Contemporary living room design
Having a contemporary living room design will give some advantages for you. You can enjoy the room with the relax atmosphere easily. You are also easy to clean out the furniture and the room. Why can it be like that? Because the modern furniture was designed simple and easy to clean rather that the traditional furniture style.
The important thing than the concept is the decorating style. You need to prepare the decor ideas to support your concept properly. Applying the soft and sleek feature will make it more relaxing. You can see the picture below. That looks so elegant and flow softly. The use of white curtain between the living room with the other room make it looks like open floor plan, but actually that is not.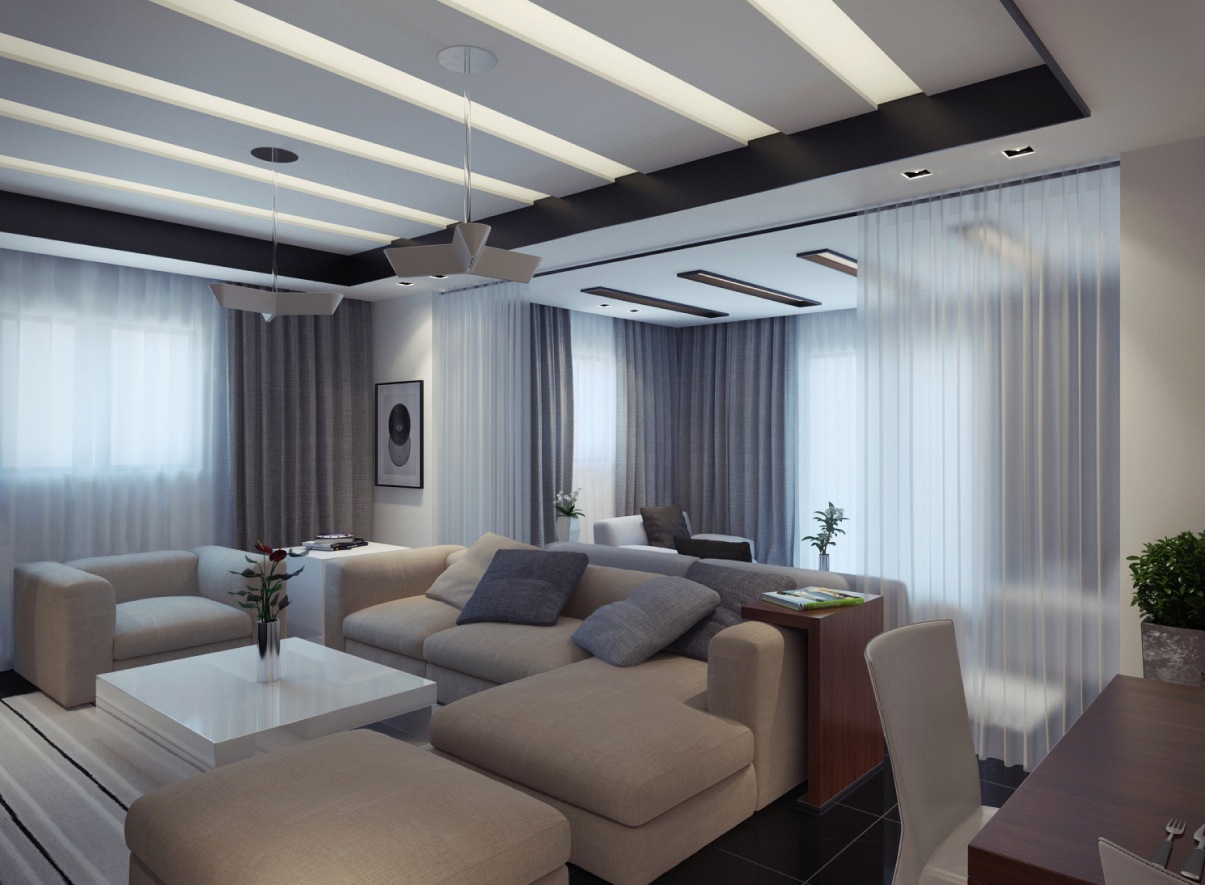 The modern dining table with the unique kitchen bar concept decorating the apartment naturally. The lighting by the window also set naturally for beautifying this room. It is totally different from the kitchen concept. The kitchen applies all the wood element that make it looks a little bit traditional. But, all the feature there are totally modern.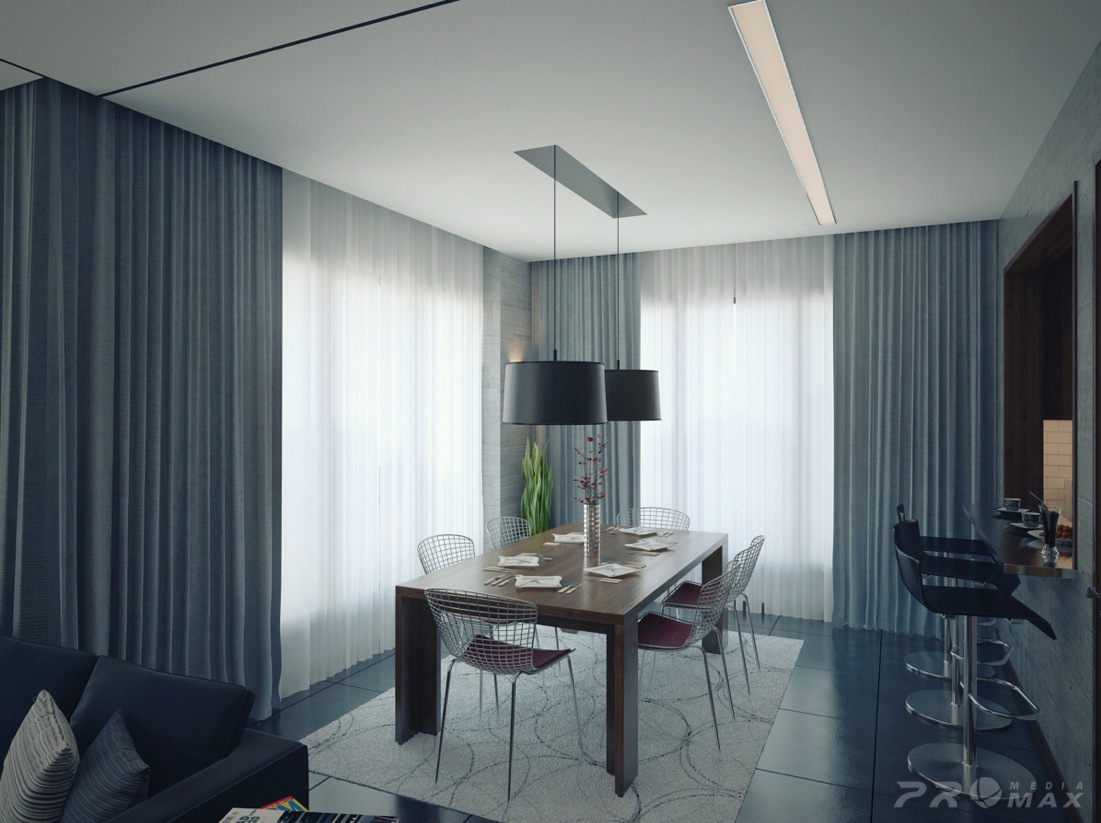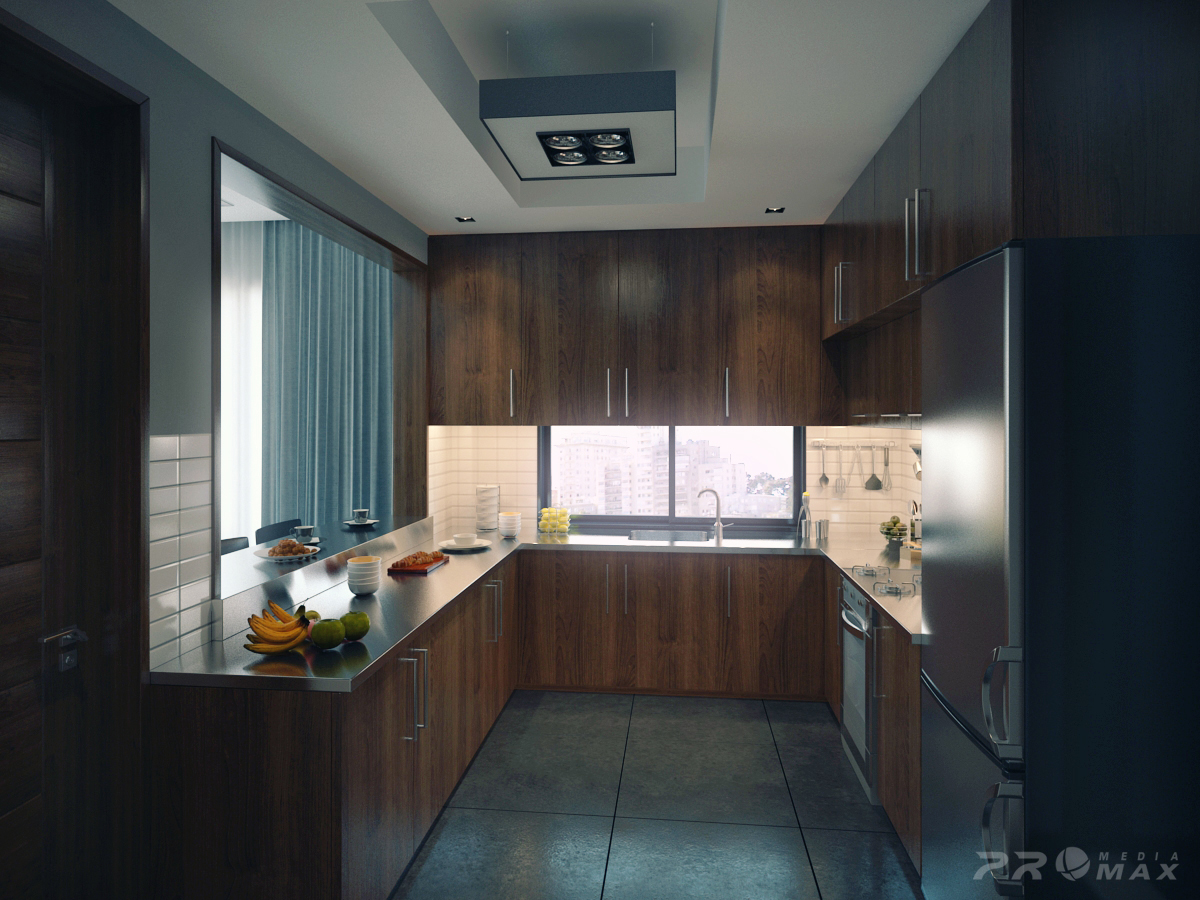 Modern bedroom theme
This modern apartment design also creates the awesome bedroom with the modern theme. The soft and sleek nuance still decorate it beautifully. It also looks elegant with a minimalist accent. The use of modern furniture also supports the room properly.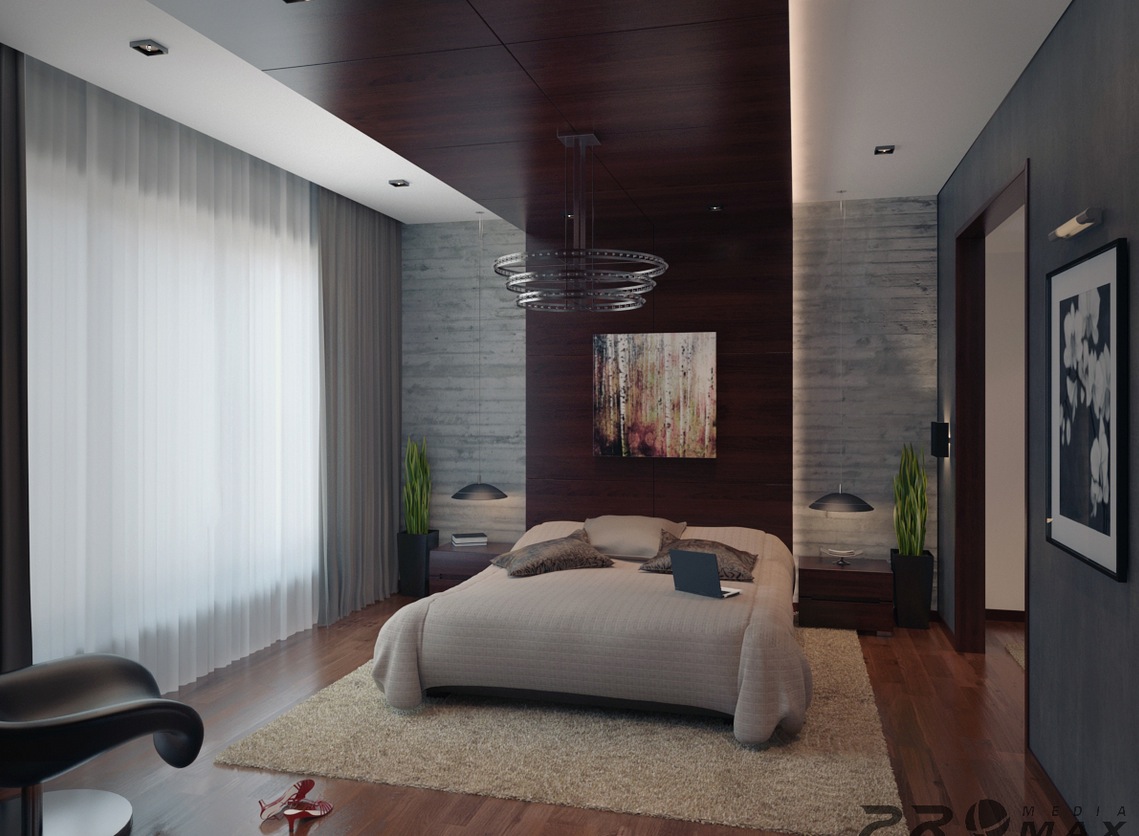 You can make a small dressing table with the work desk if you need.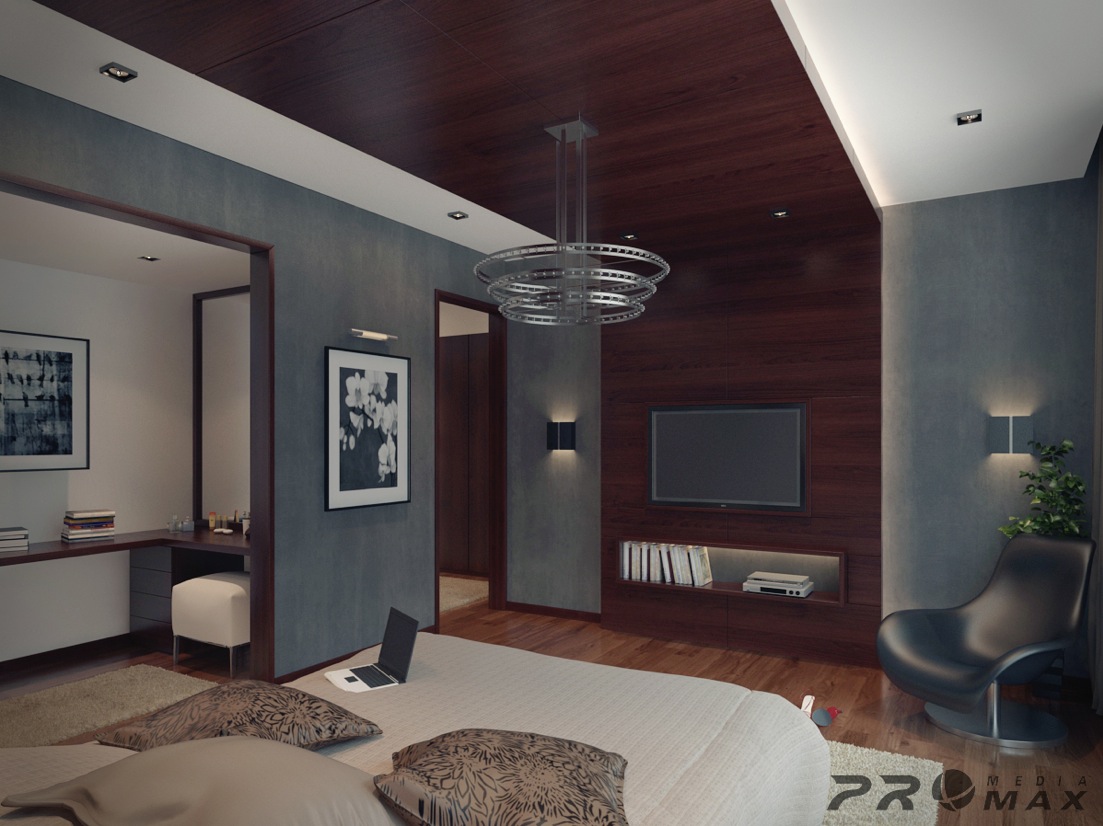 Modern and luxury bathroom design
The modern bathroom below shows the luxury feel there. The use of dark color scheme also supports its feel. You can see the great tile pattern that decorates the bathroom beautifully. There are also some wall paints there, and it looks so good. A little bit touch of the wood element on the bath make it more comfortable and looks stylish.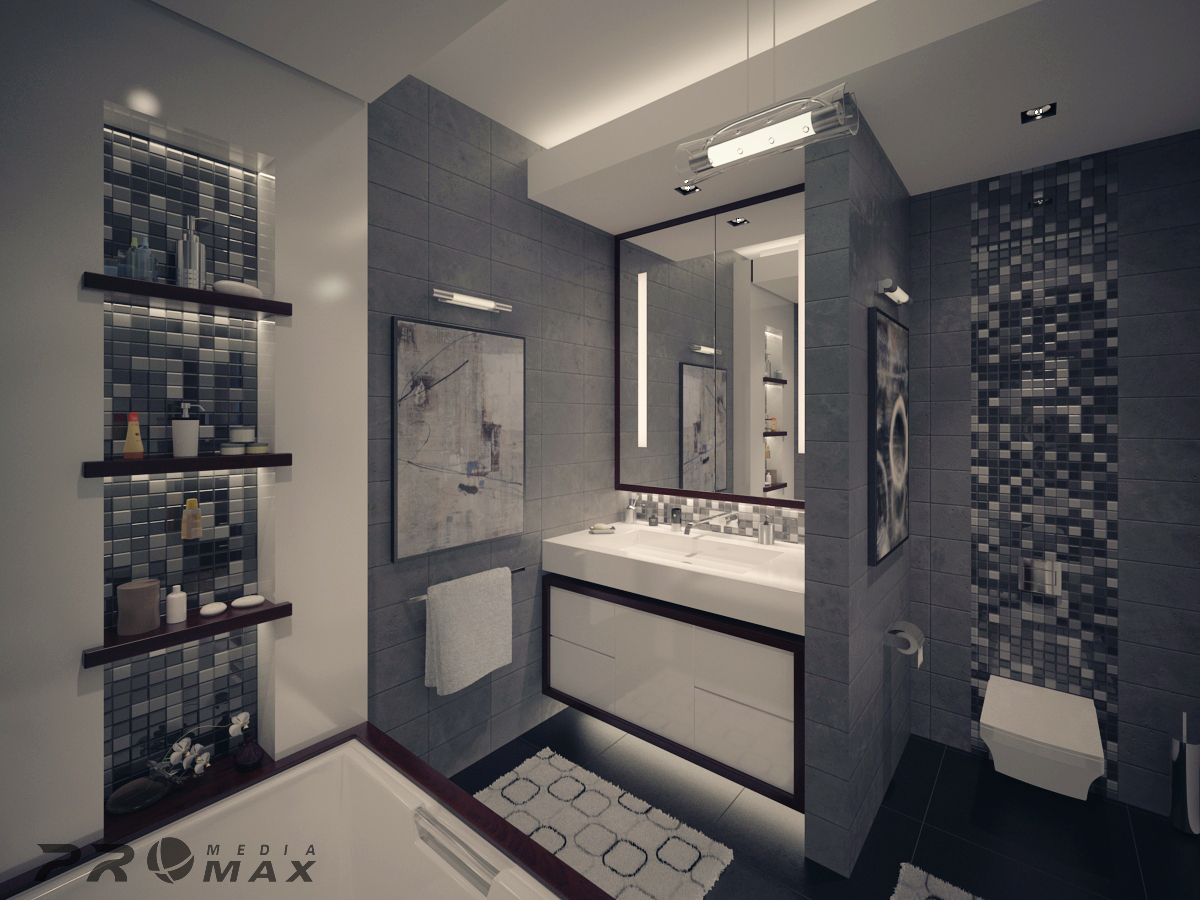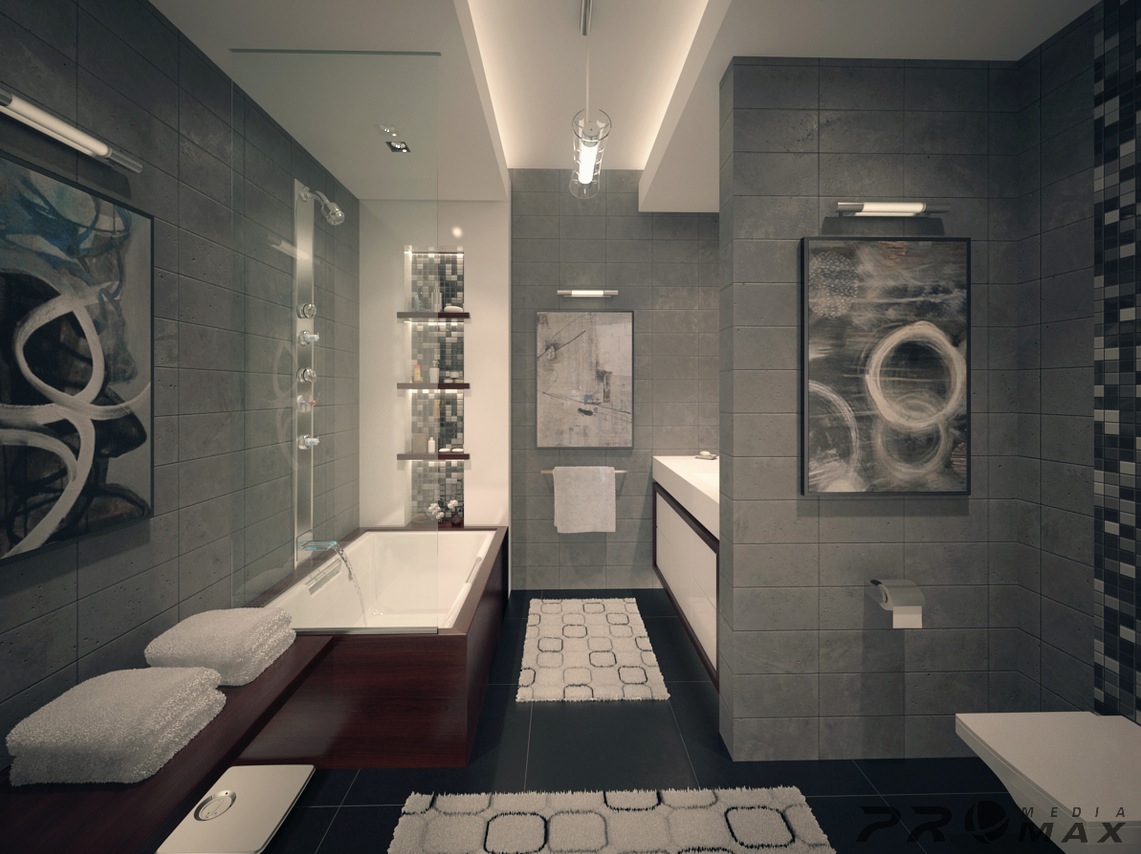 So, are you interested in this modern apartment designs ideas? Leave a comment below, and do not forget to share it!