Roohome.com – Choosing modern minimalist design to be applied in your apartment is the best choice. You do not need to worry to create a perfect look because this concept below will inspire you. Besides design, you will see the furniture which is chosen by the designer to make your apartment becomes stylish and modern. Living room, kitchen, and bedroom are the necessary rooms in this design. Do not waste your time, take a look how the design is.
Modern Living Room Minimalist Design
The first room is a modest living room in the apartment. Having a small or modest size of the living room is confusing some people indeed, yet it does not mean complicating Sergey Makhno as a brilliant designer. The main colour of this room is a fresh green. The green itself as the colour of types of furniture such as sofa, armchair, and the tapestry. The designer provides this minimalist living room design in order to facilitate you in designing your own amazing living room. Does the living room look so fresh naturally?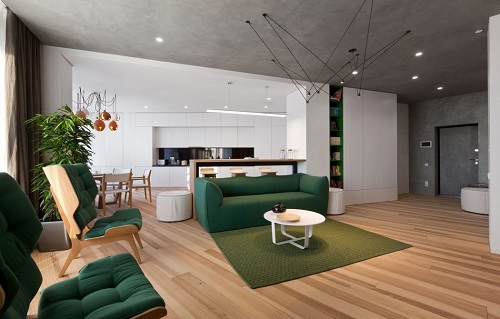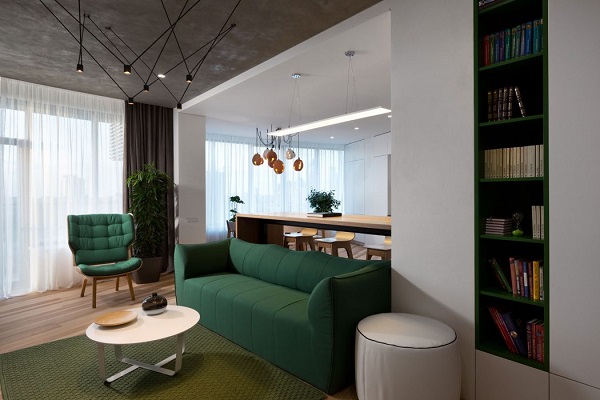 Modern Kitchen Minimalist Design
Combining kitchen with dining room in one space will be a great choice. The designer designs this space to be an efficient room between kitchen and dining room. This is because the function of dining room itself to provide you enjoy your meals in the morning and dinner time as well. Therefore, Sergey Makhno places a circle wood dining table inside the kitchen. Move to the kitchen set which decorates with white colour for all cabinets. The synthesis between white and wood make the room becomes bright and clear. Do you wanna have this incredible design into your kitchen?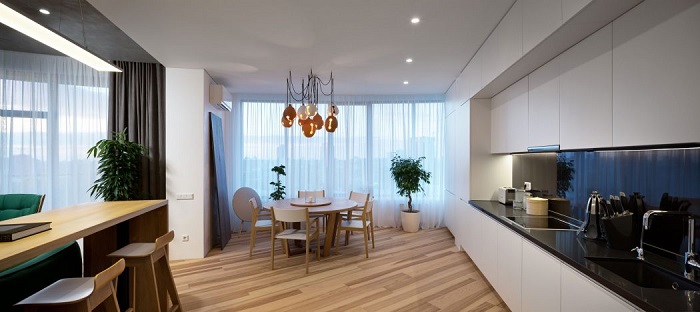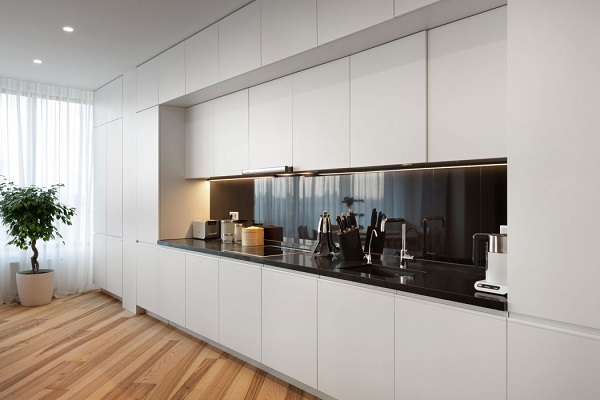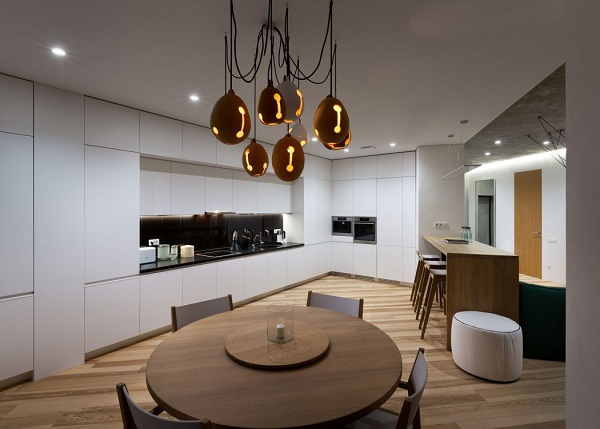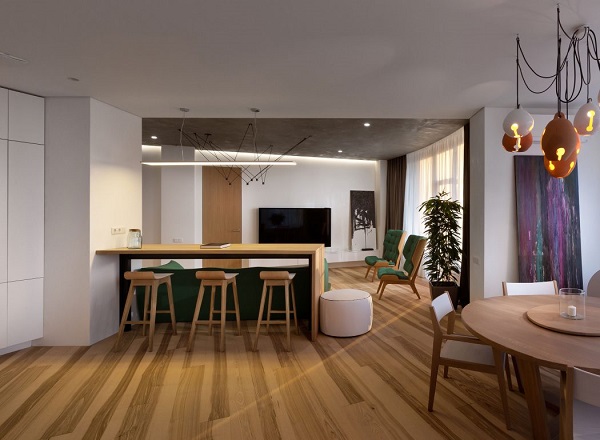 Modern Bedroom Minimalist Design
Move to the last room is a bedroom. For the bedroom itself, the designer does not use a luxurious bedstead. He only uses a modest couch in order not to eat up space in this room. Interestingly, Sergey Makhno does not use green colour on the certain point, but he changes it with a greenery. To keep this room fresh and clear are the main reason of him in designing modern minimalist design in this bedroom. He is not only focused to the minimalist but also others.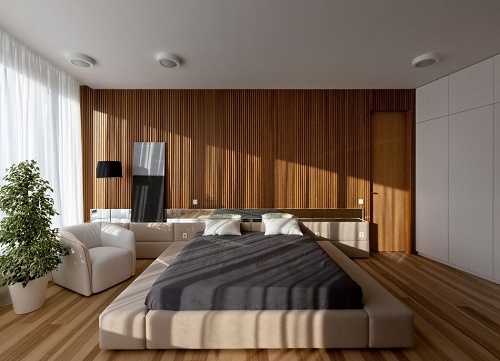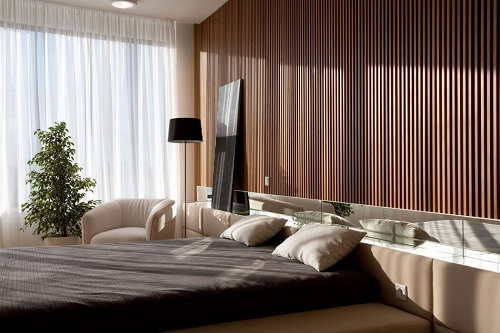 For the bathroom, he keeps making the room looks clean. You can see if the room is bright because the colour of bathtub and washbasin. The designer chooses a glass shower door to decorate the room.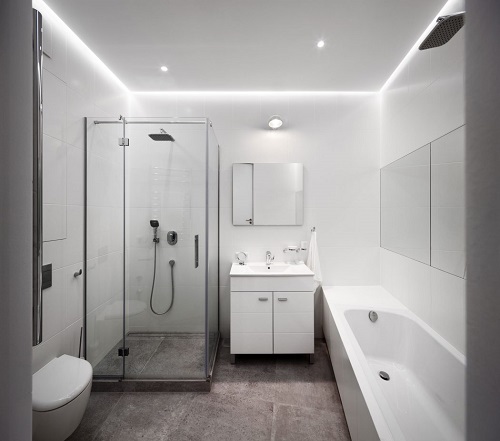 This design minimalist has inspired you to create your own brilliant apartment. Try using modern minimalist design as your concept so your apartment will become stylish and modern. If you want to see other designs, just visit and check here. Have a nice day!