Roohome.com – Do you want to have stunning kitchens design? Now is the time that you can get it by copying the following design. Stunning kitchen design will make us feel good while cooking. The kitchen design that we already designed must also be adjusted with worn furniture and kitchen fittings in it. You should also adjust the other amazing designs. Take a look at the stunning design ideas for a kitchen.
Modern White Stunning Kitchen Design
The first start of the modern white stunning kitchen, this design is able to present the impression of modernity that will be displayed on the design of the kitchen below. This design is very suitable for those of you who want your kitchen to make it look more stylish and not monotonous. For it, ranging from the selection of modern lamps which are unique and with the addition of other ornaments so as to clarify the beauty that will be displayed. The unique models of the shape of the furniture used can add to the aesthetics of your stunning design idea for a kitchen is more modern.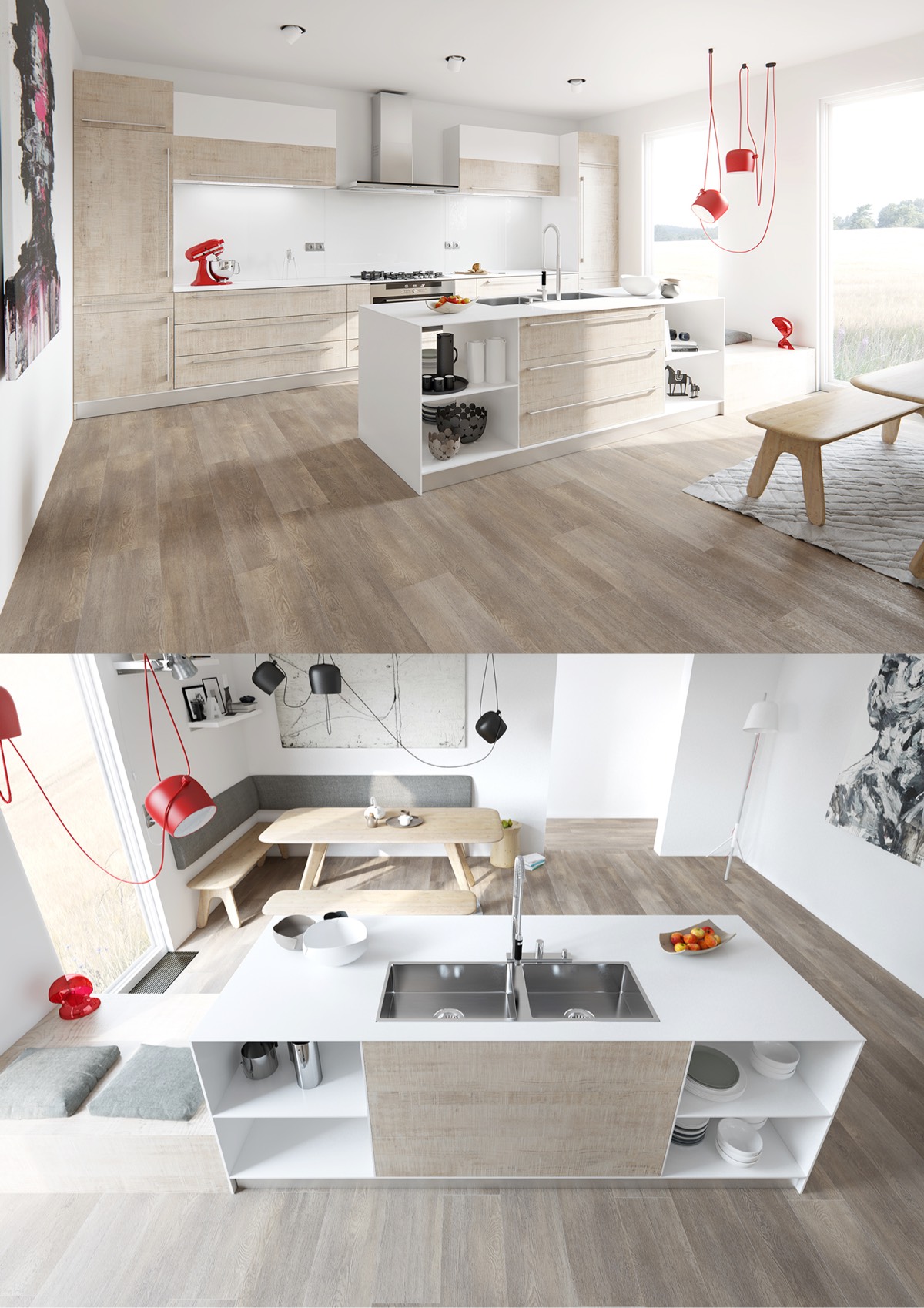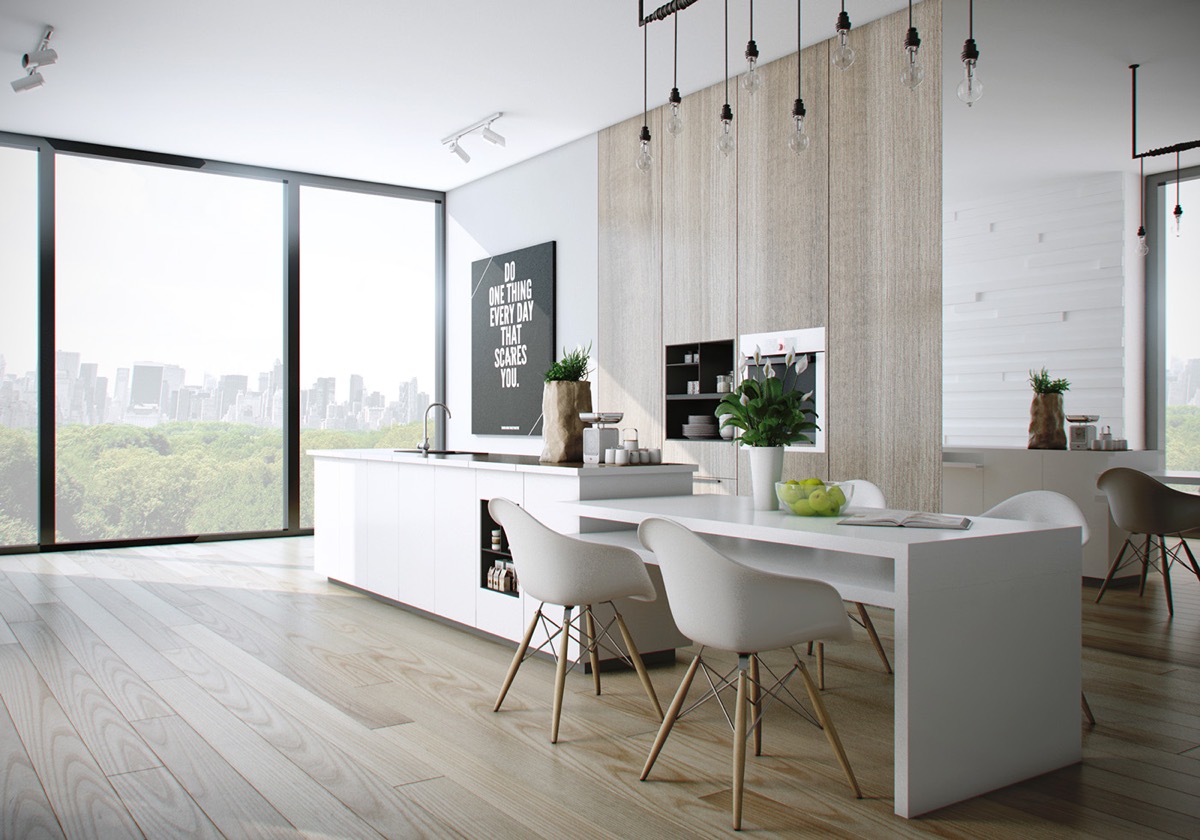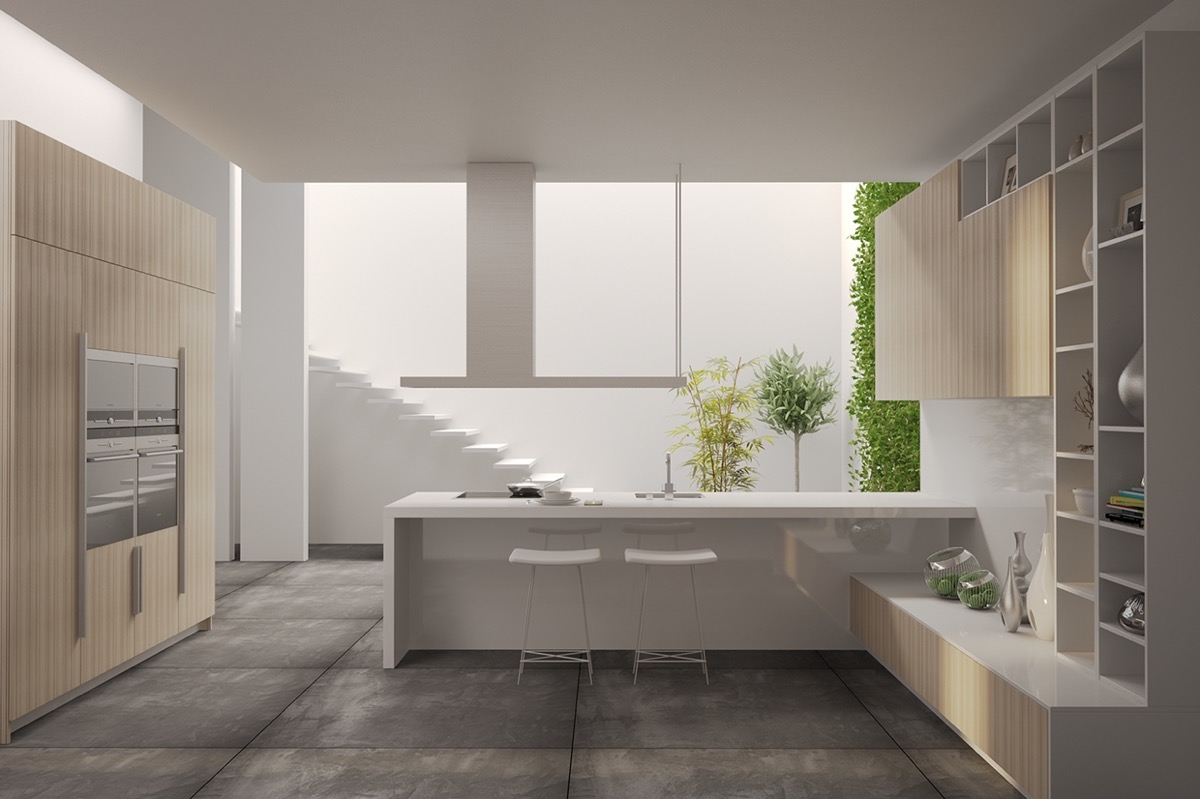 Wooden White Stunning Kitchen Design
In another hand, white wooden stunning kitchens design could be your second choice. Here the designer to design this design to be less impressed vintage with ingredients from nature are used such as wood, brick or marble. This will add to the natural beauty of this design is shown. In addition, you can also take advantage of small shelves that are at the bottom of your kitchen table to store your collection multiple books. Besides making small shelves on the wall near your kitchen cabinets was also a very good thing, because it could serve as a place to put your kitchen utensils. Do not forget the most important thing should be highlighted white accents on this design to make it more supportive.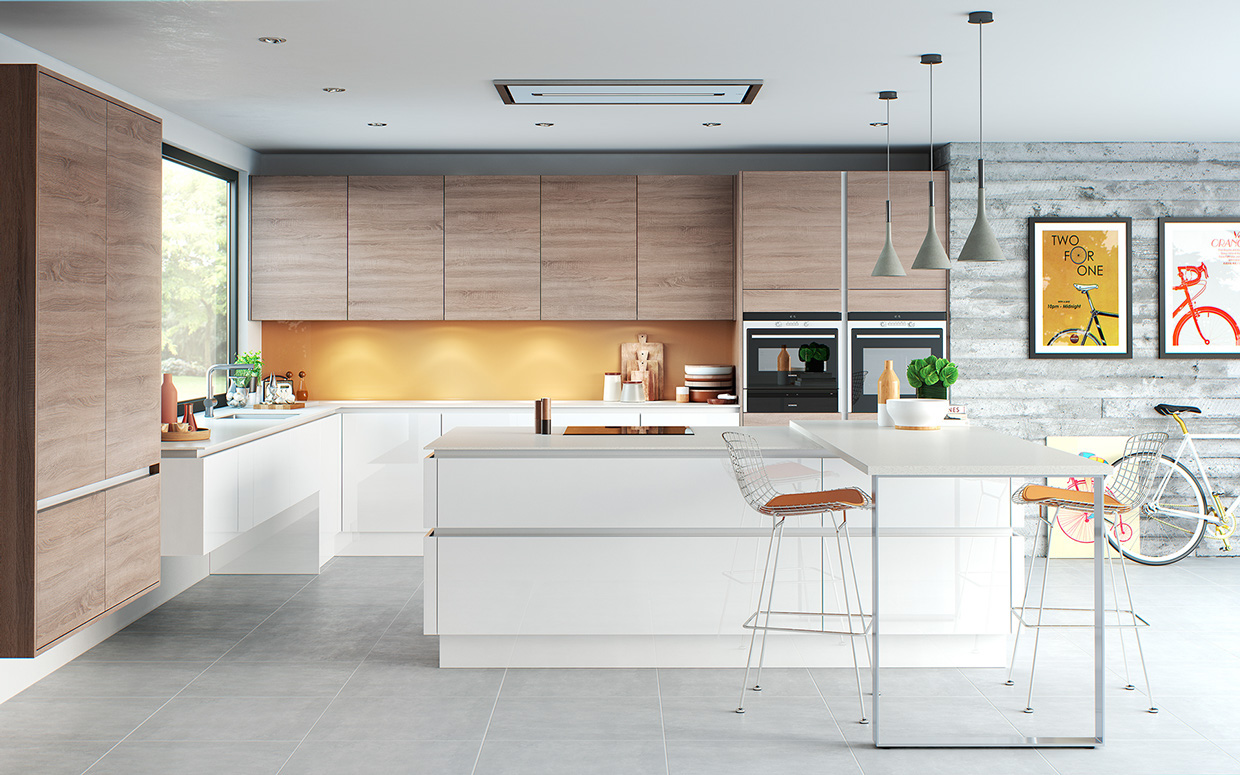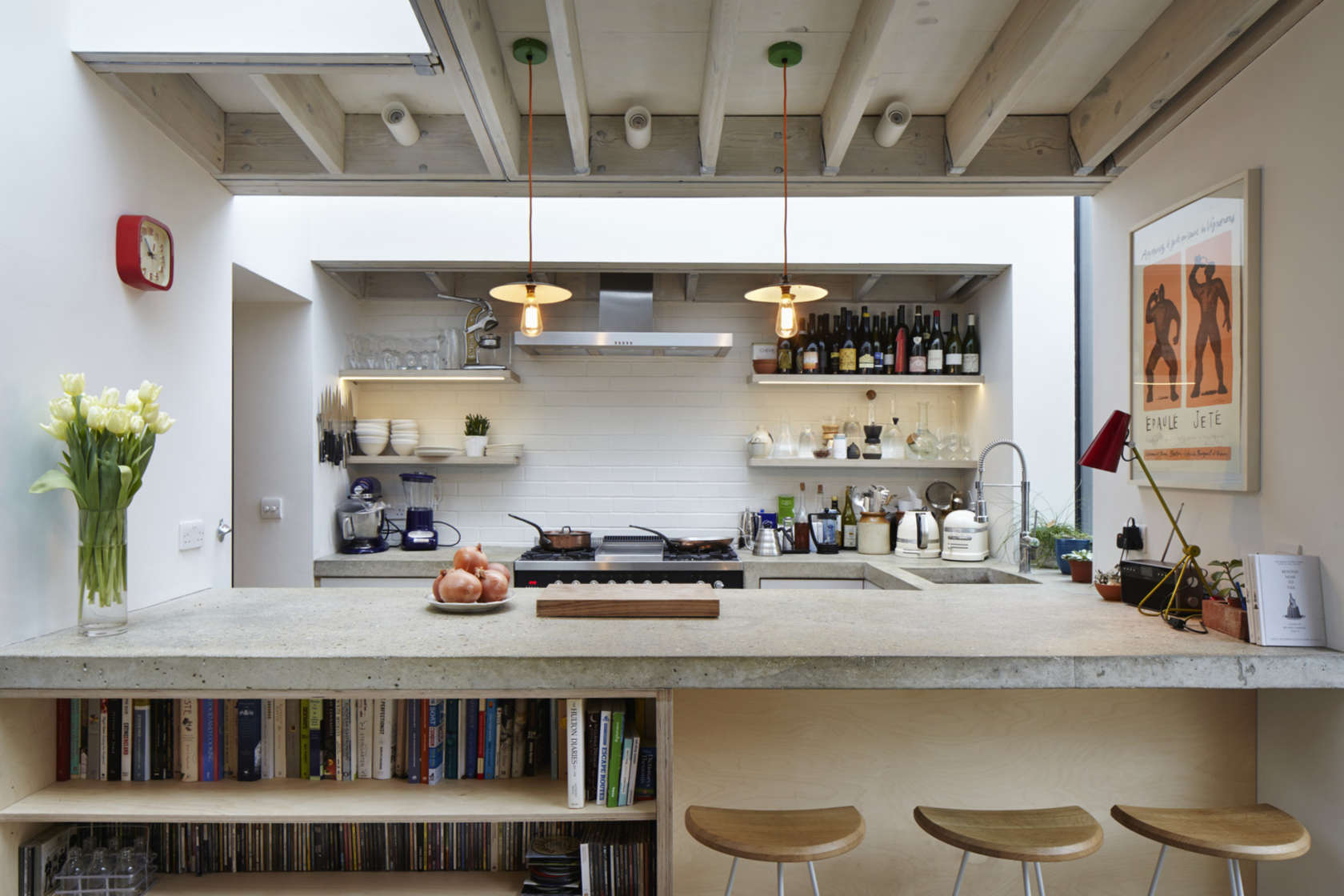 Dark Stunning Kitchen Design Idea
And then for those of you lovers of dark colors, dark stunning kitchen design will also provide its own uniqueness. Design with dark colors can make into a very remarkable design. The use of furniture with colors such as black or dark gray will give its own beauty. Then, the main table used for cooking in the kitchen you can also choose a simple model but it looks interesting. And the selection of lamp models such as funnel-shaped pole is also very suitable for your stunning design idea for the kitchen.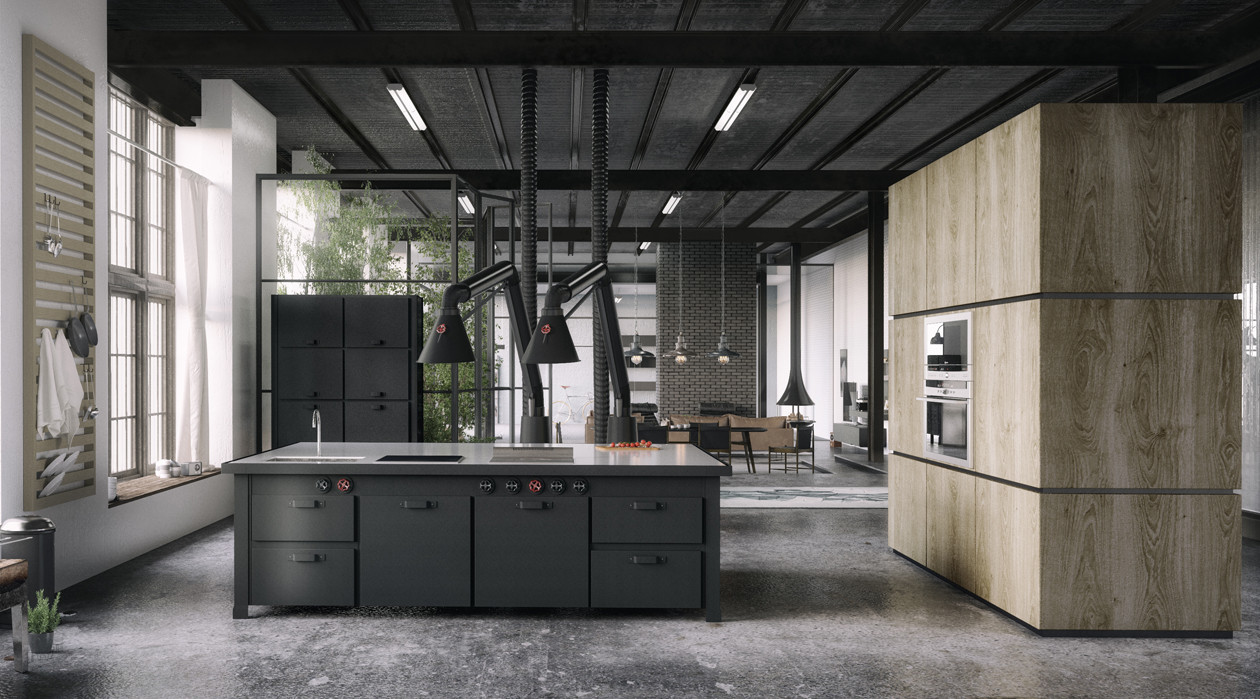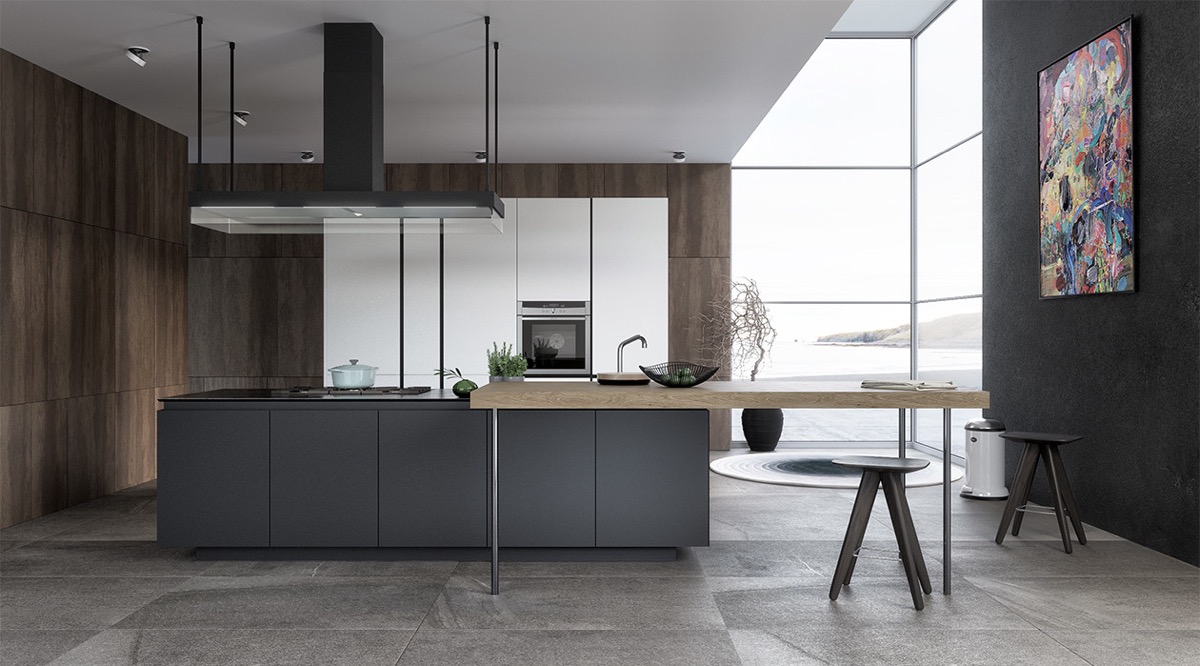 And then, do you want to apply this stunning kitchens design in your house? Let's try and good luck guys!