Roohome.com – Having a beautiful living room and bedroom design just like a dream. However, to have these beautiful home designs ideas, we need to understand the concept of the interior we want. There are plenty designs you can choose as your reference to design your own room to be your home sweet home.
A living room is one of an important thing to relax our mind after doing a work or study. To have a beautiful design you must think about the concept which is based on your creativity. We also have some designs to open your idea.
Beautiful Living Room Interior Design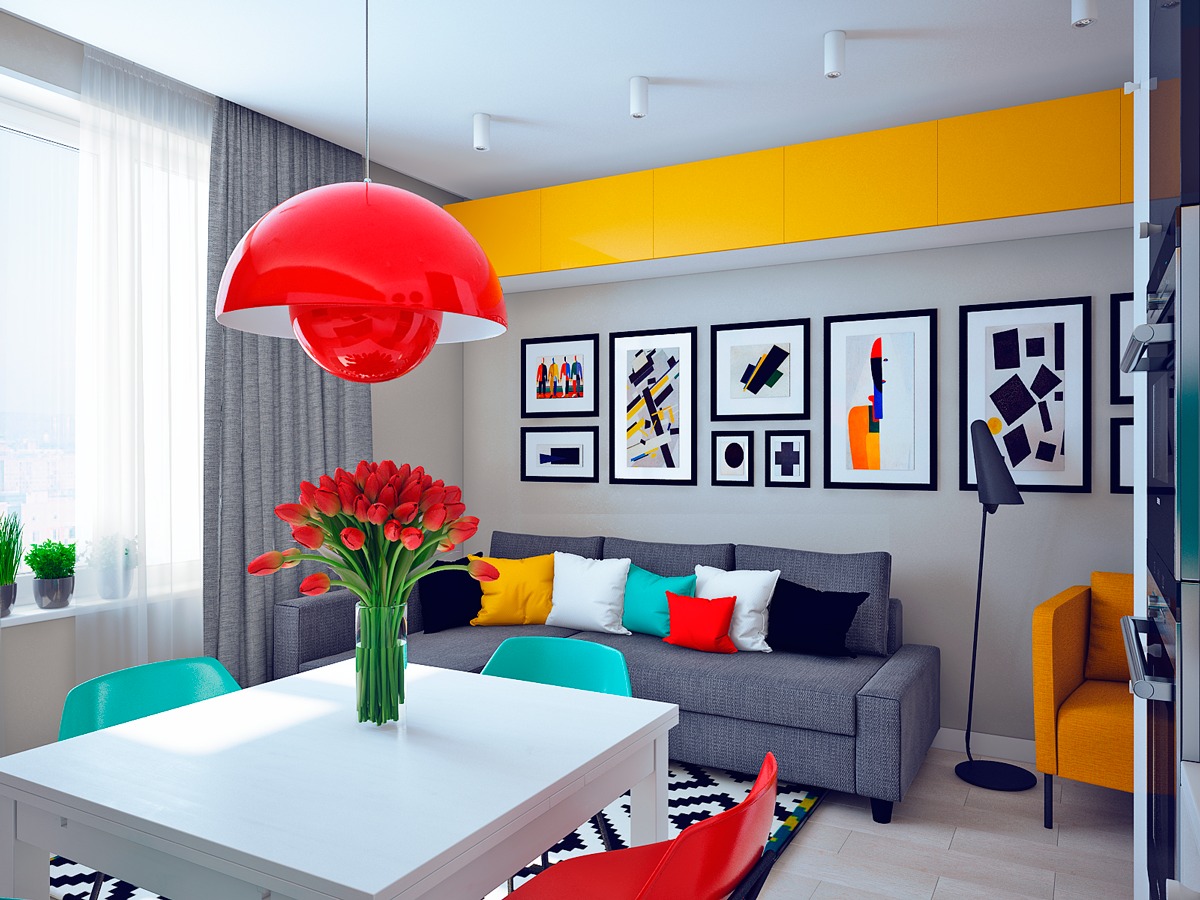 The concept of its living room is so colorful. There are plenty colors that combined perfectly. The red rose also beautifies the room. This living room idea would be suitable to be implemented in a high floor apartment. So, instead of thinking your job or study, you may enjoy the environment.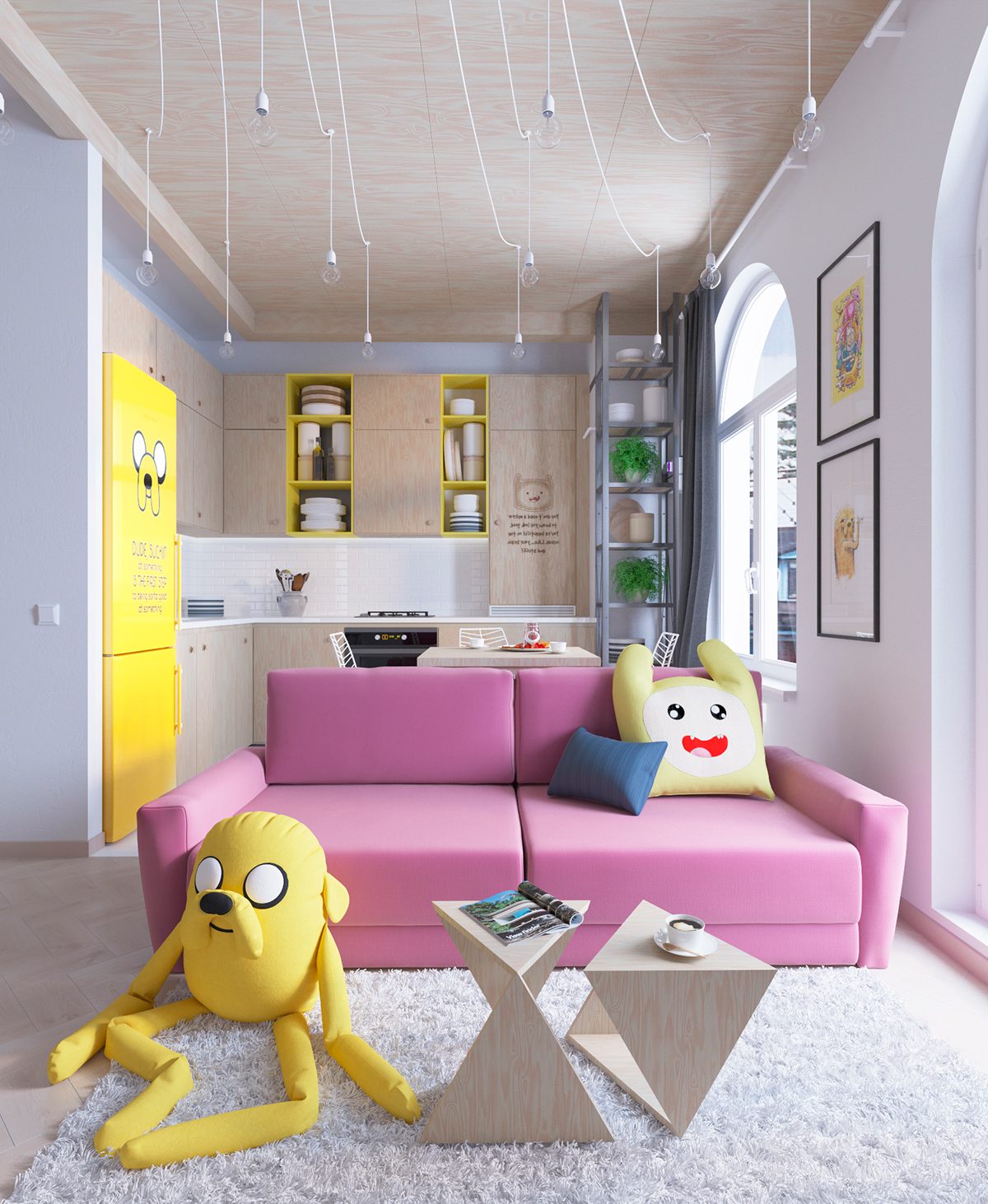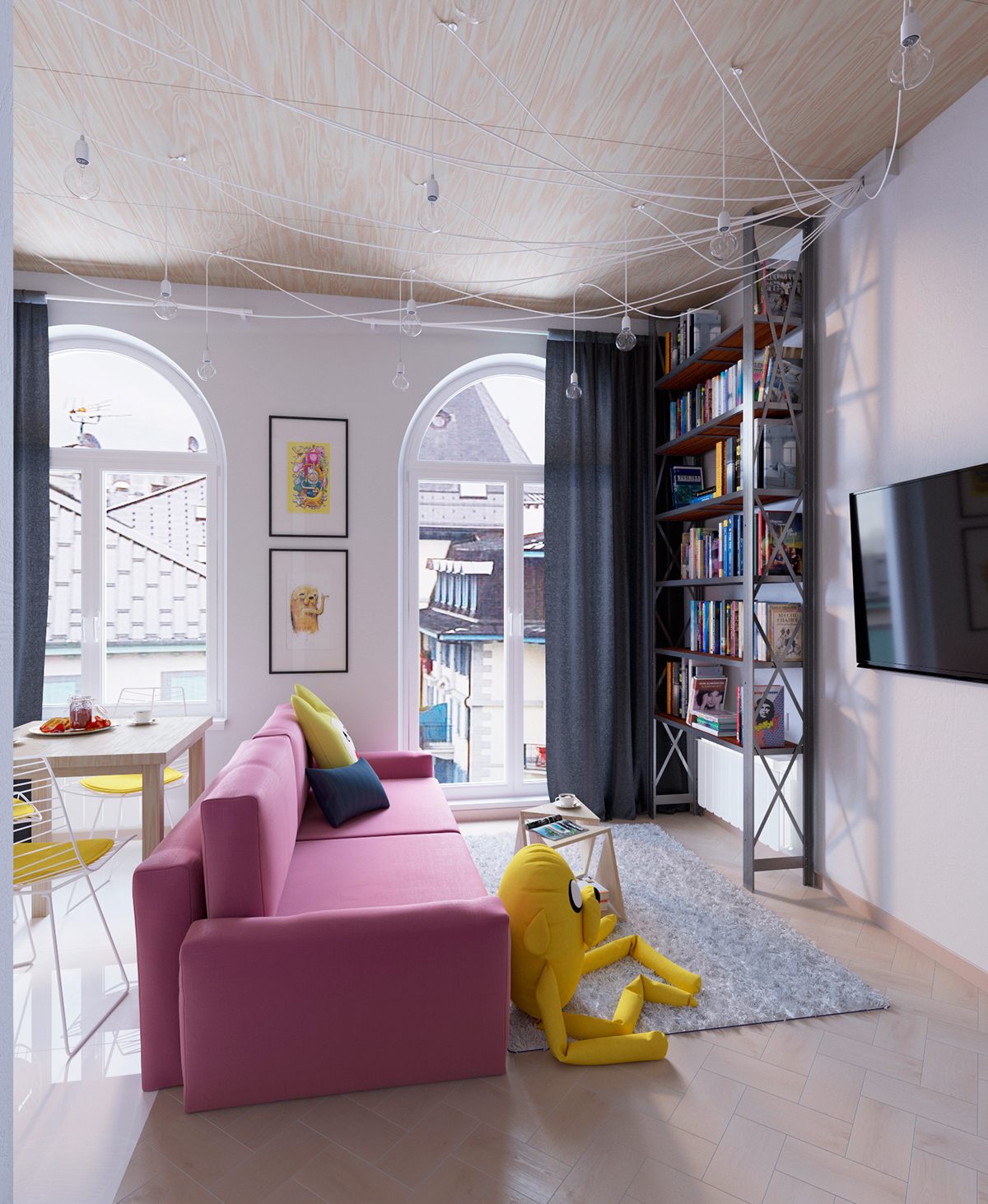 Do you know about Finn and Jake from Cartoon Network? If you know it, you may choose this design for your living room. The concept is so awesome to use, the sky lamps are decorated perfectly that really suit this living room. In the other hand, Finn and Jake pillow is really cute.
If you want to use this beautiful living room design, you can use it either in your apartment or your house. This design is suitable for a big living room. If it is too small, it could be difficult to decorate.
Beautiful Bedroom Design Ideas
After seeing a really nice living room design, we are going to show you about beautiful bedroom designs which look so awesome. We have some designs to be as your reference, just check out below.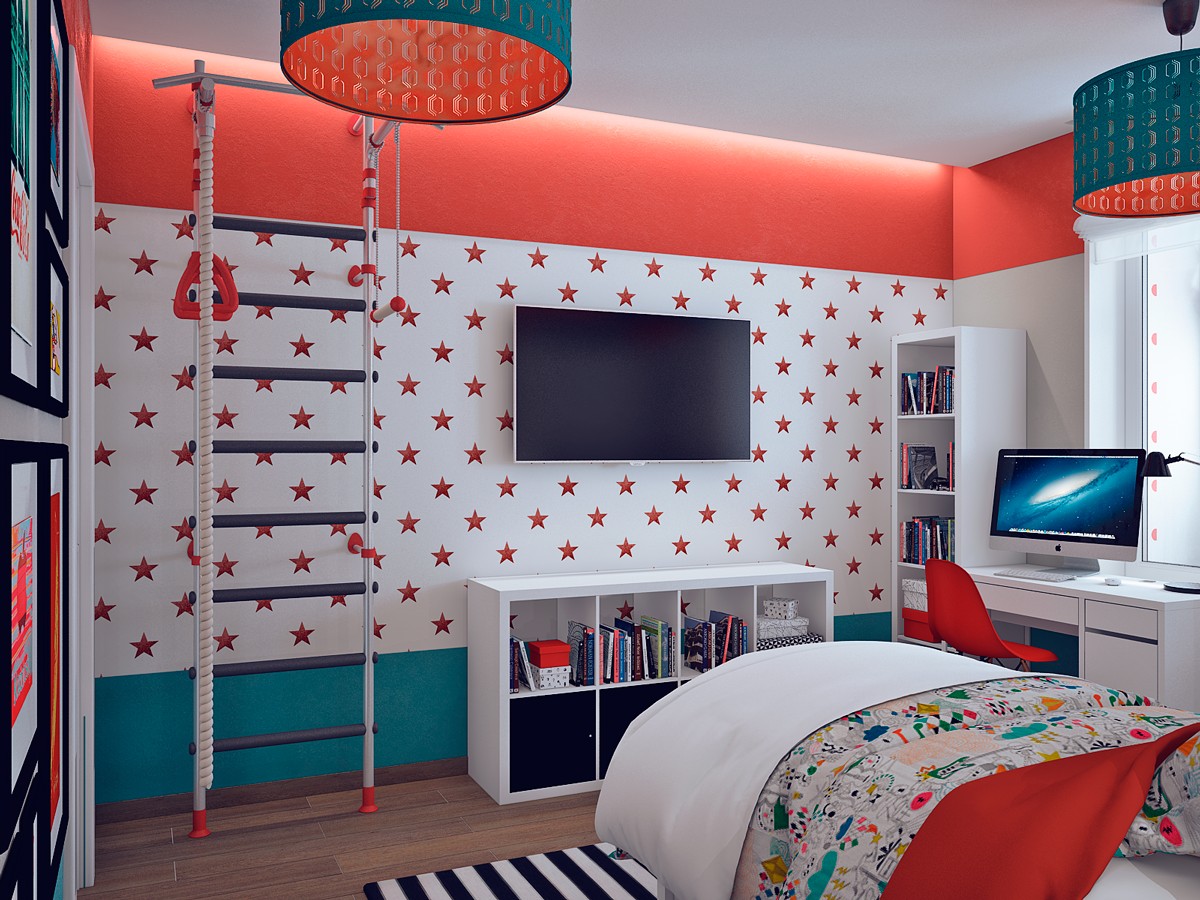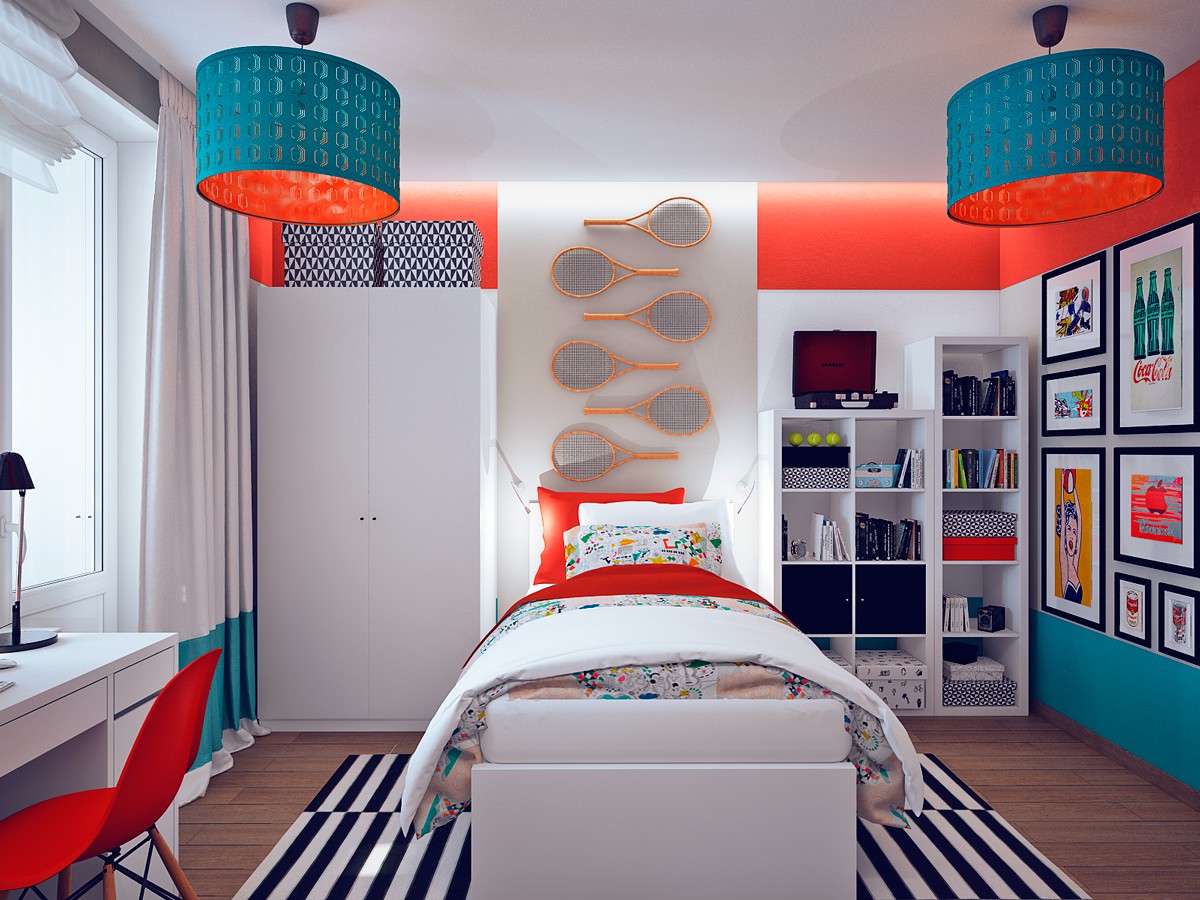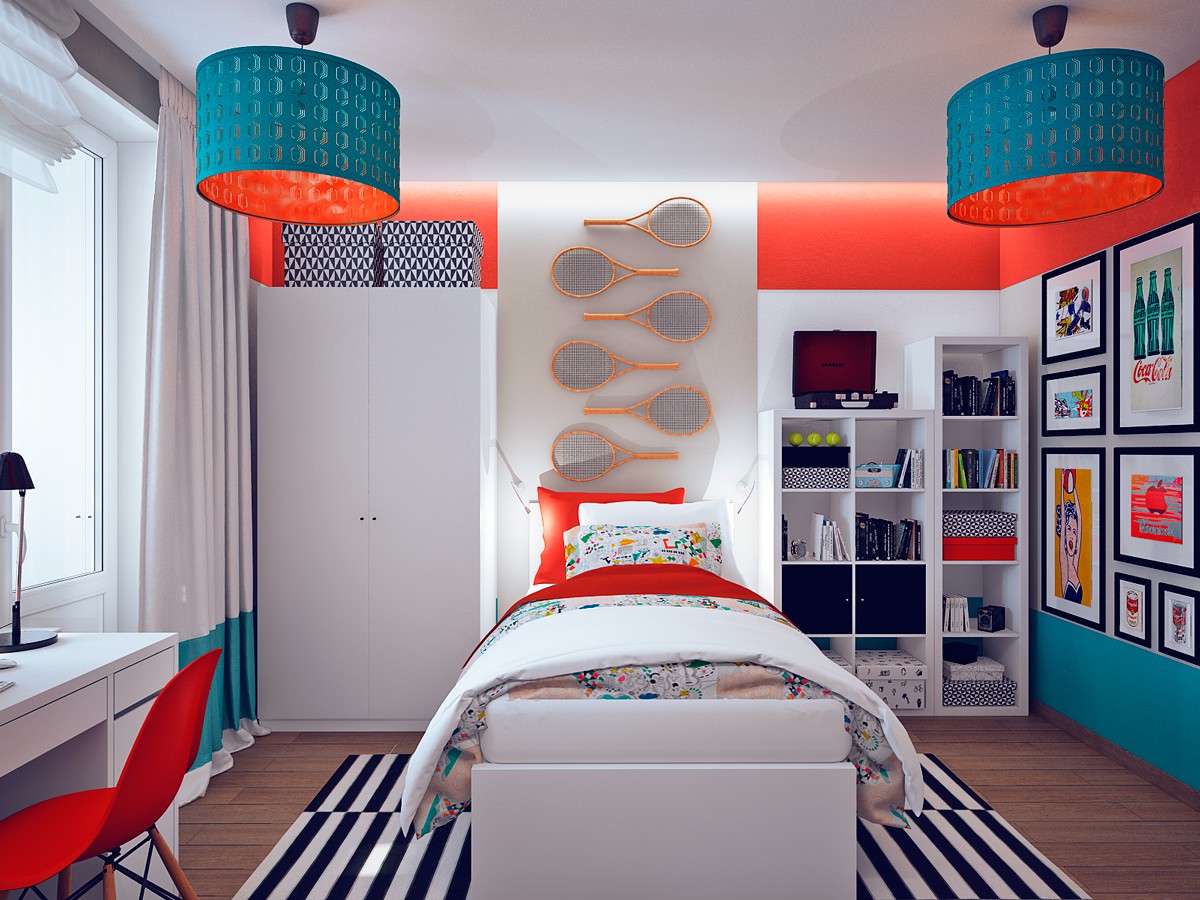 Beautiful bedroom design should come from its color. While the color combined perfectly, it will create an aesthetic value of an object. It is just like this design. The concept to combine the black and white strip with the wooden floor is really great. Then, the arrangement stuff in the bedroom also makes a unique idea. Then the two sky lamp ( left and right ) really make this design so wonderful.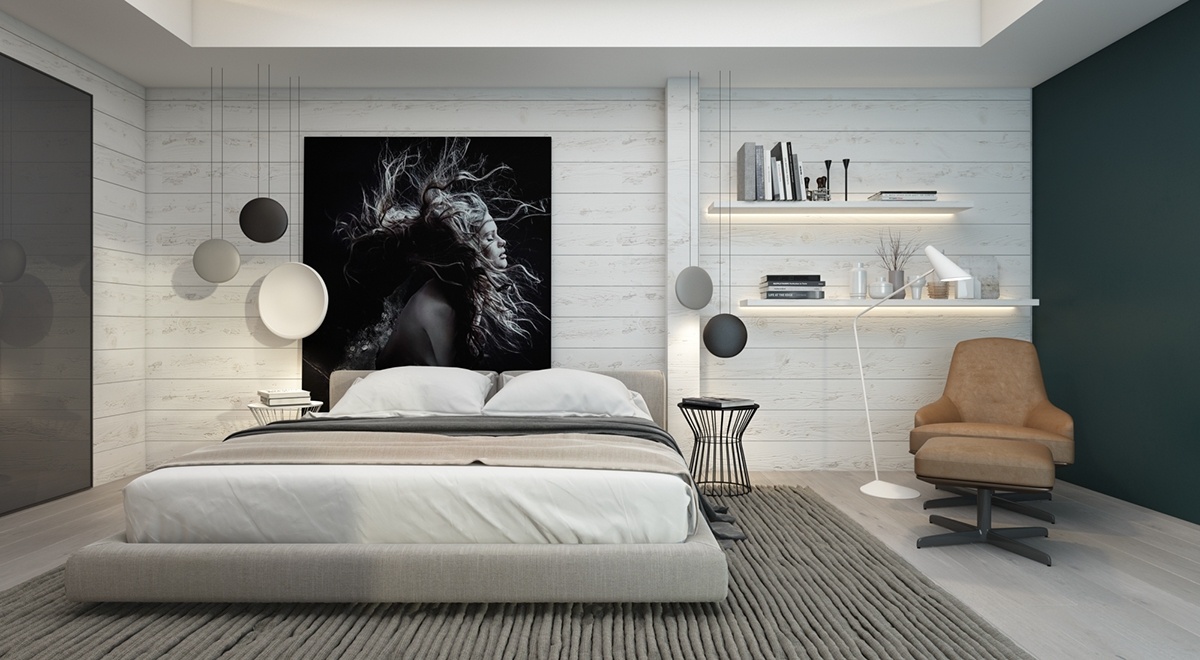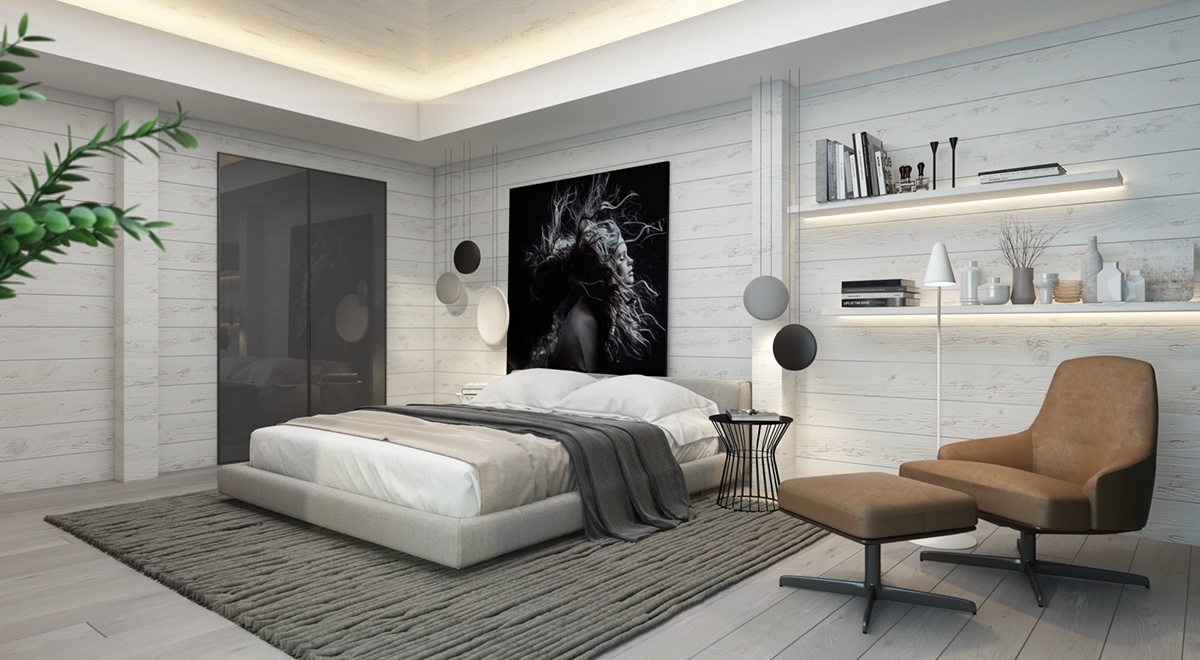 The second bedroom design has a simple color concept, mostly are black and white. However, the decoration concept is so excellent. If you like a simple color but want to have a beautiful bedroom design. This idea would be suitable for you.
That is all about beautiful home design ideas for living room and bedroom. We hope you can get an inspiration to design your home. Feel free to check other designs from us below.