Roohome.com – For some people who live in suburban have an awesome lofted design is a necessity, in order to avoid the dust from the street. A modern white apartment also they create to bring out the fresh circulation between the loft and the ground. Choosing the white color would give more relaxation space for the rest.
The two founders of Superpozycja Architekci Create the clear line and classic wooden pole in this lofted apartment. Comfortable and calm atmosphere comes from the white and dark brown color of the wood elements are used.
The use of wooden floor and ceiling are very well with simple furnishings neat in every corner of the room. The vintage style also comes from the brick painted a wall. If you are a white addict, this design would be suitable for your dream apartment.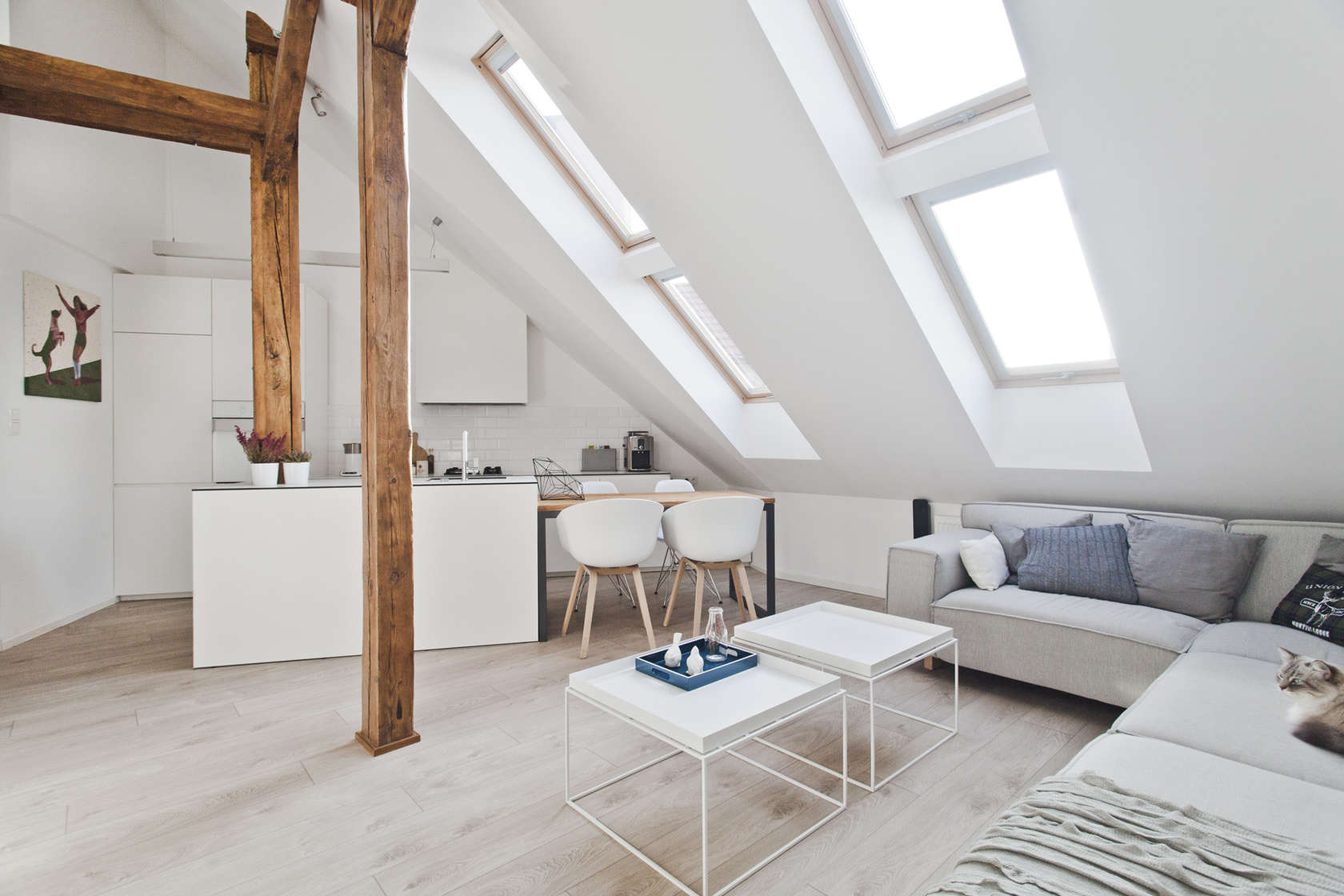 The use of space in the lofted apartment is very important, you do not need to use hard boundary if you do not want to get a stuffy room. The small space does not mean everything would not be enough, as long as everything was arranged creatively.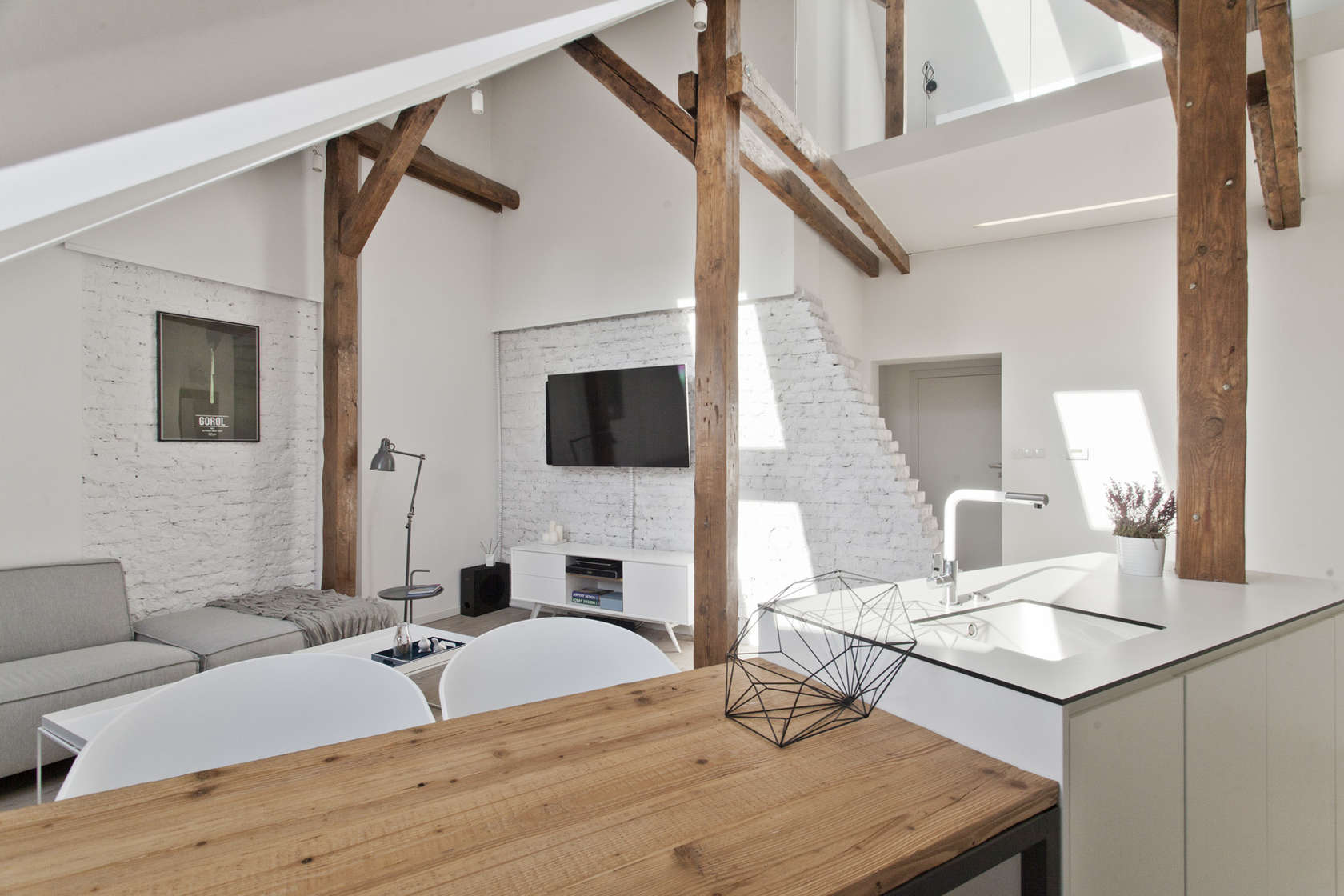 Making living room, dining room, and minimalist kitchen in one space is a great idea for this modern white apartment. Some people that white can give a spacious effect for the small area. The white color touch, create a wonderful winter and make you calmer also.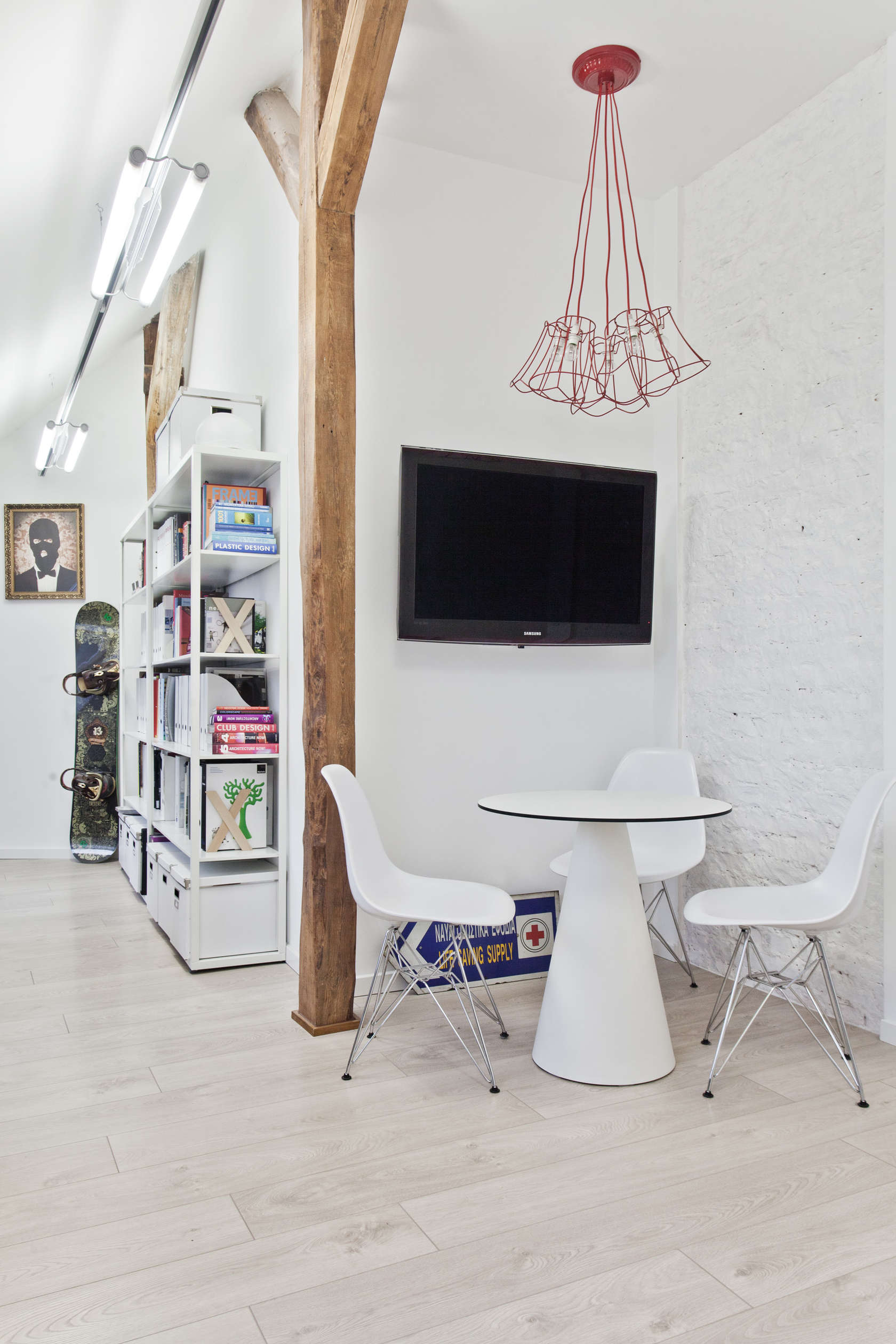 How much the value for this comfortable space! soft touch with simple accents is so cool for this.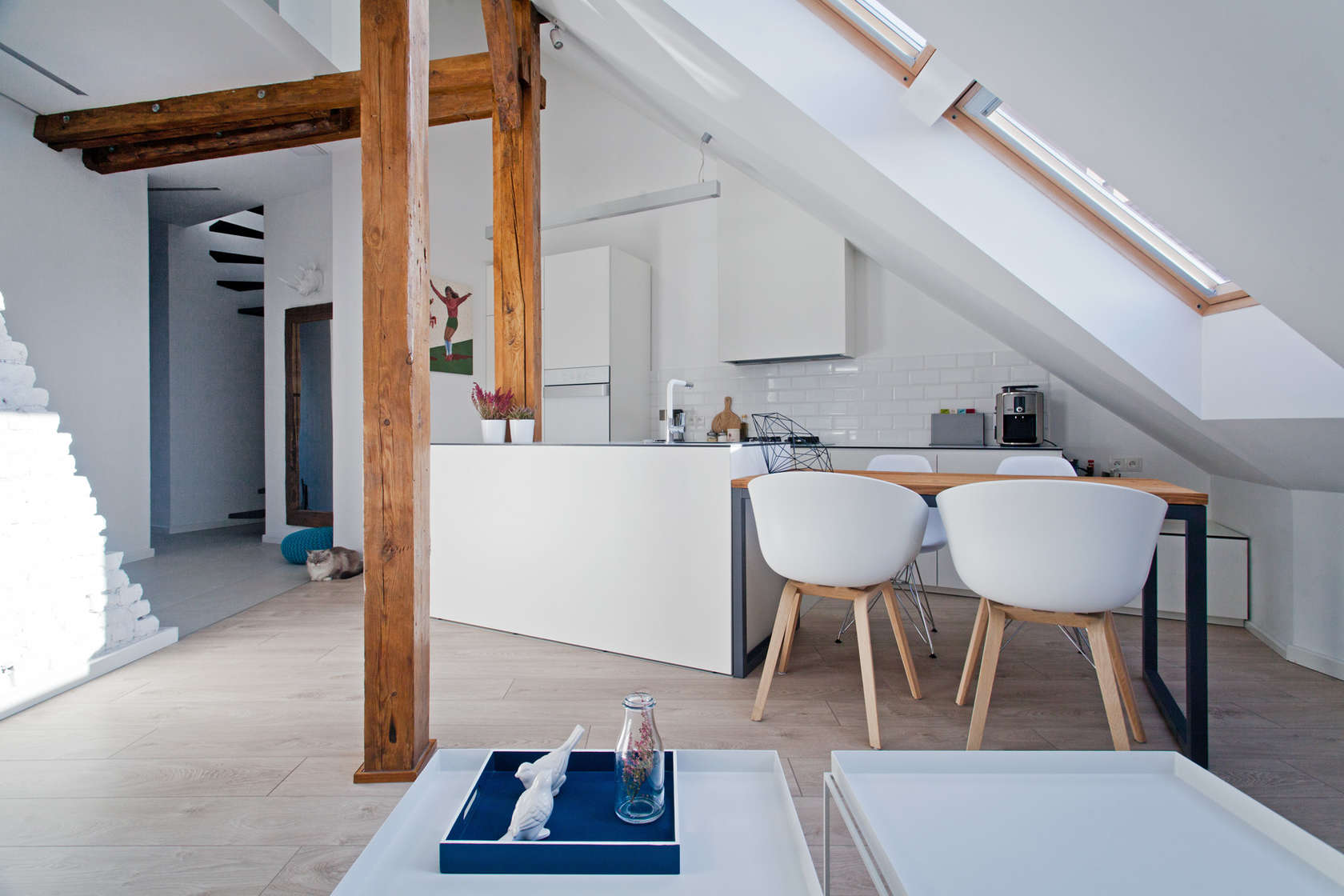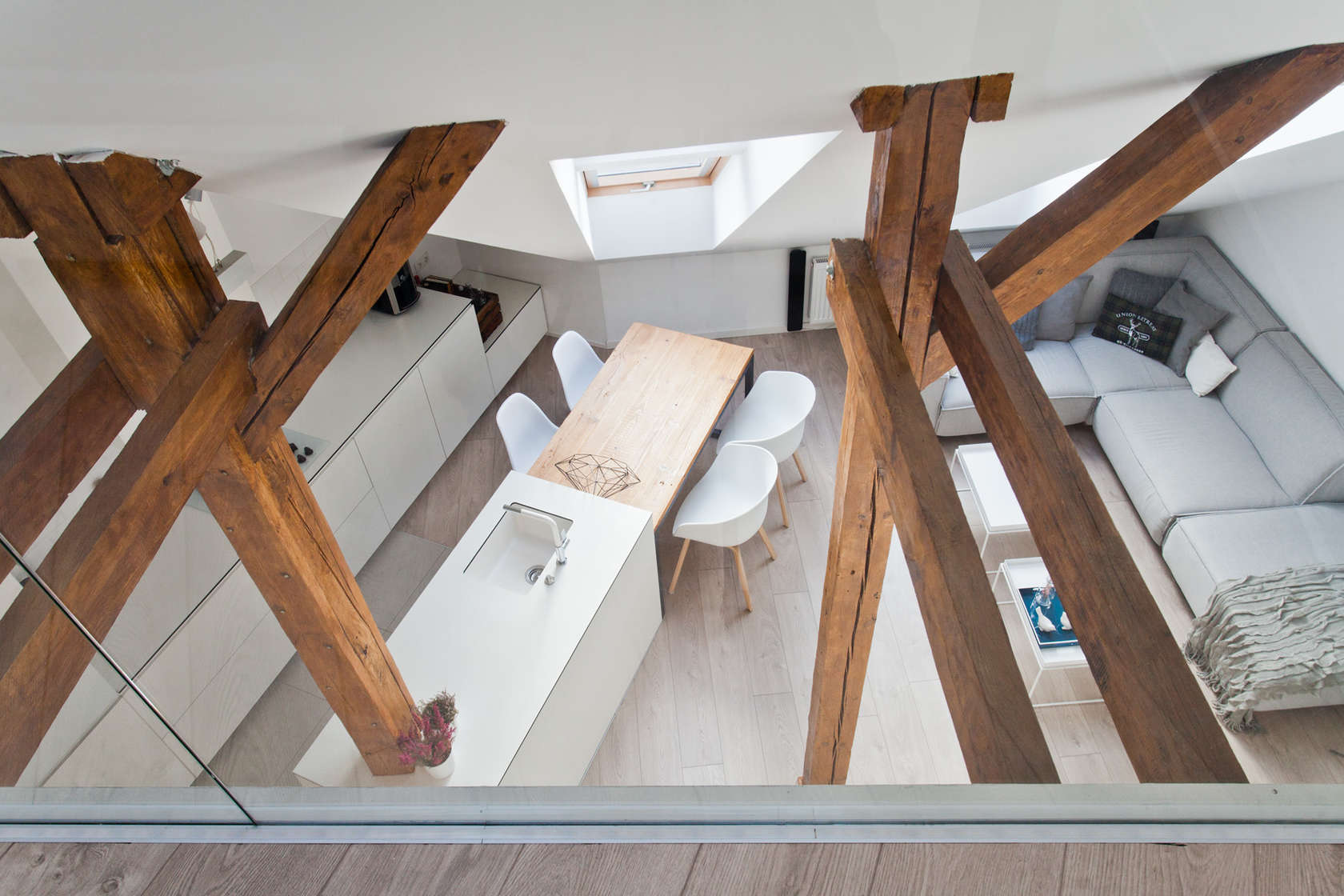 Unique ceiling design that is so photogenic and cute beautify this lofted apartment.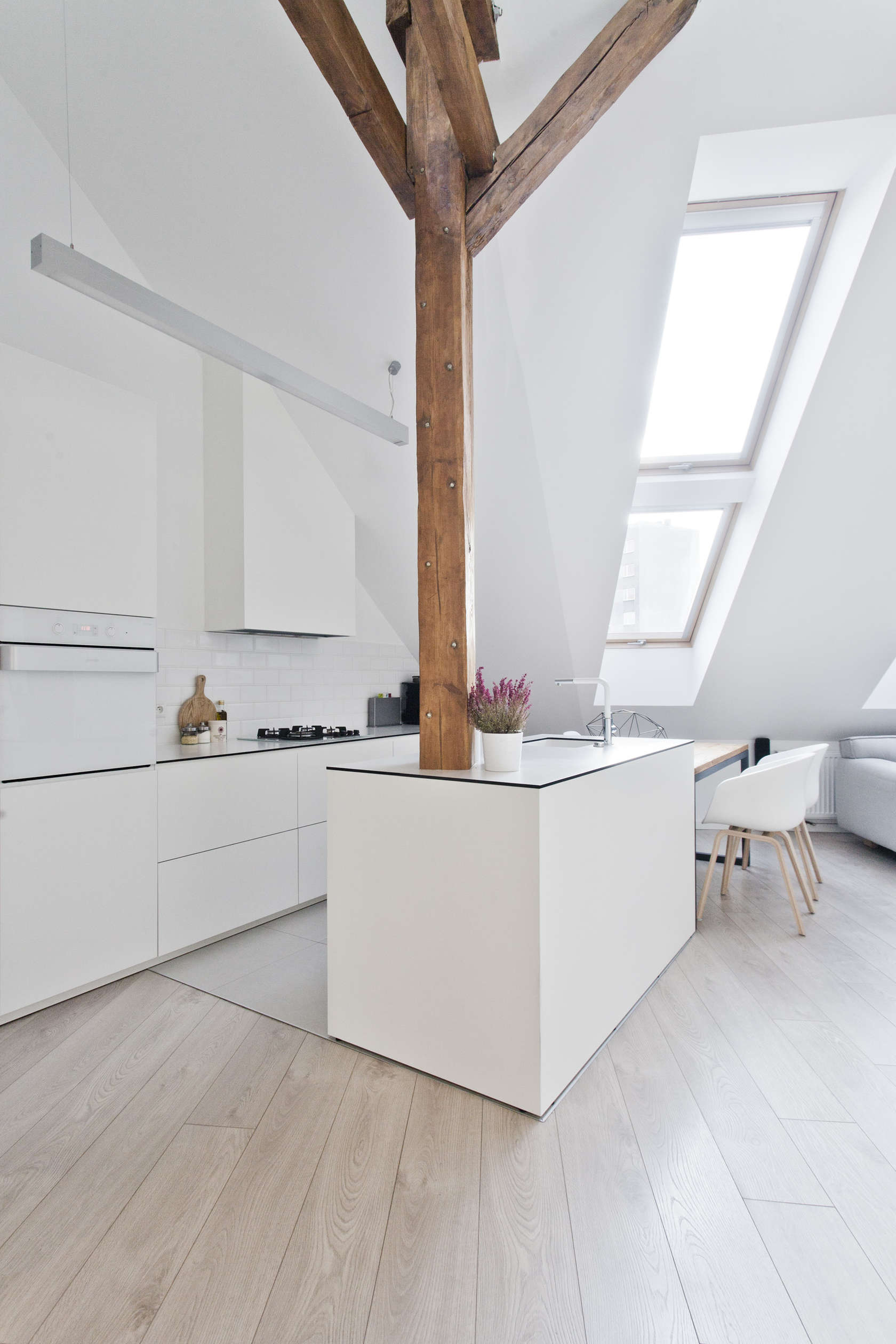 Minimalist white kitchen with the versatile cabinets might be suitable for the modern style that you want to create. We do not need to add the hardest furniture that can make you busily.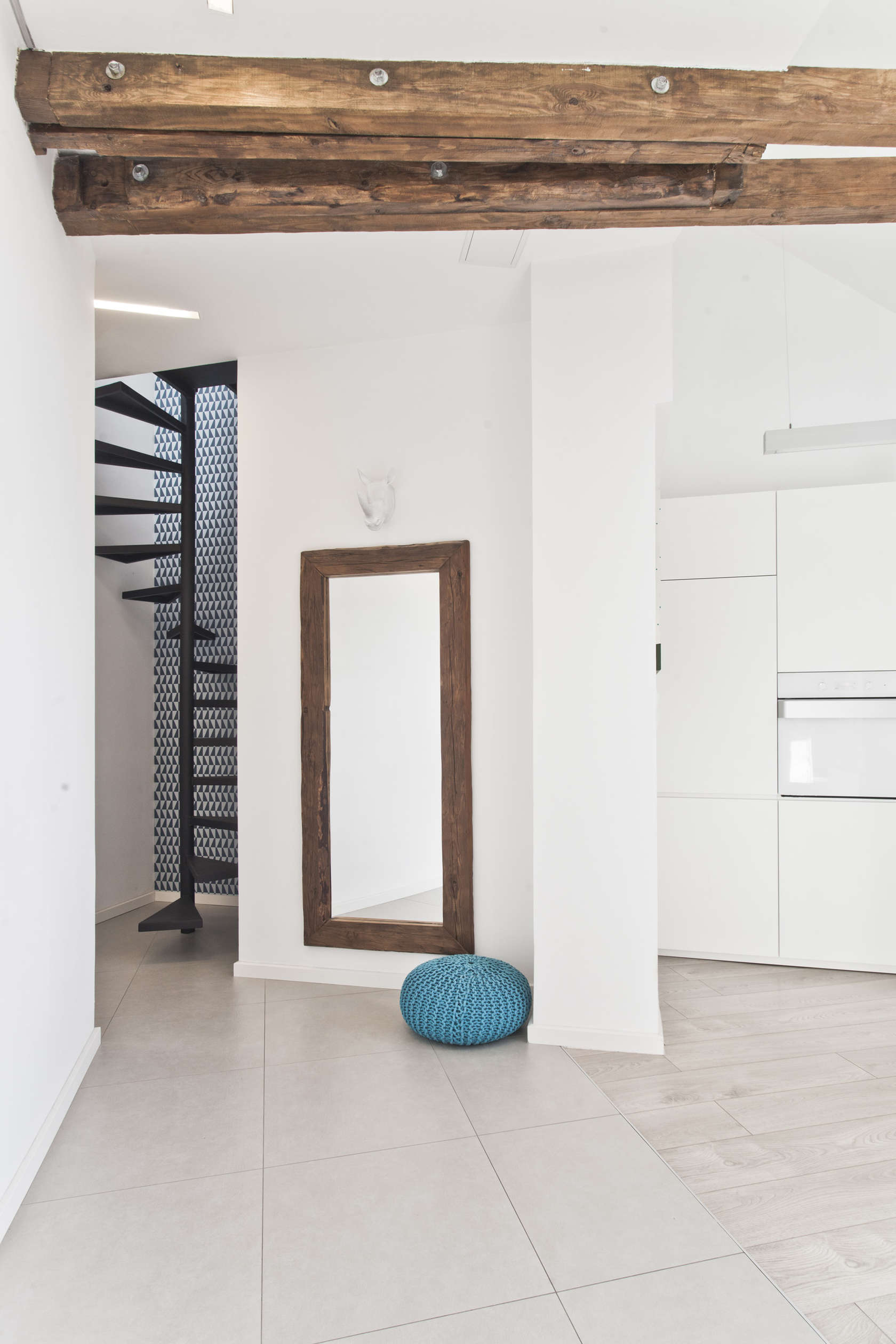 You can put a large mirror on the wall, and make a spacious feel at home.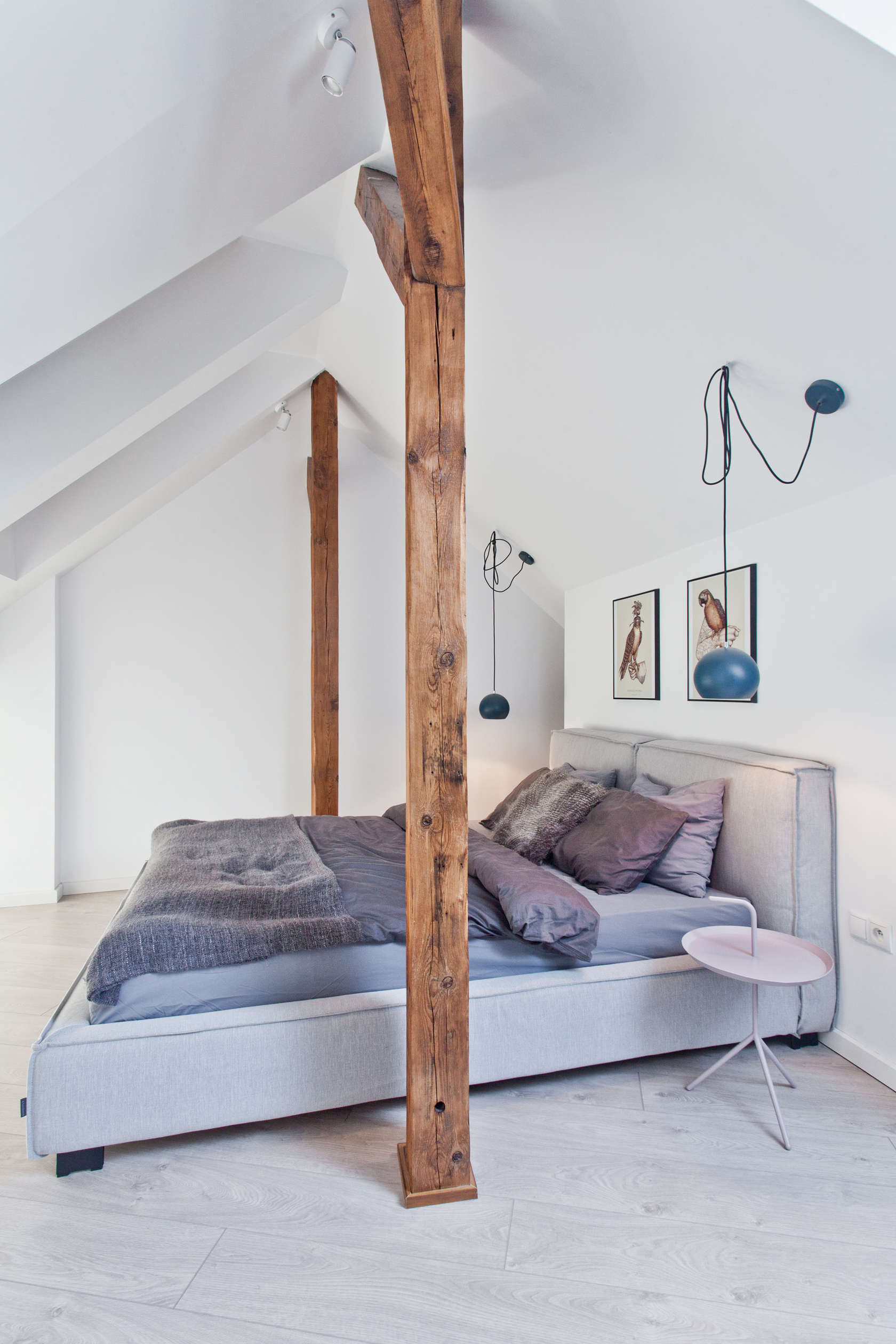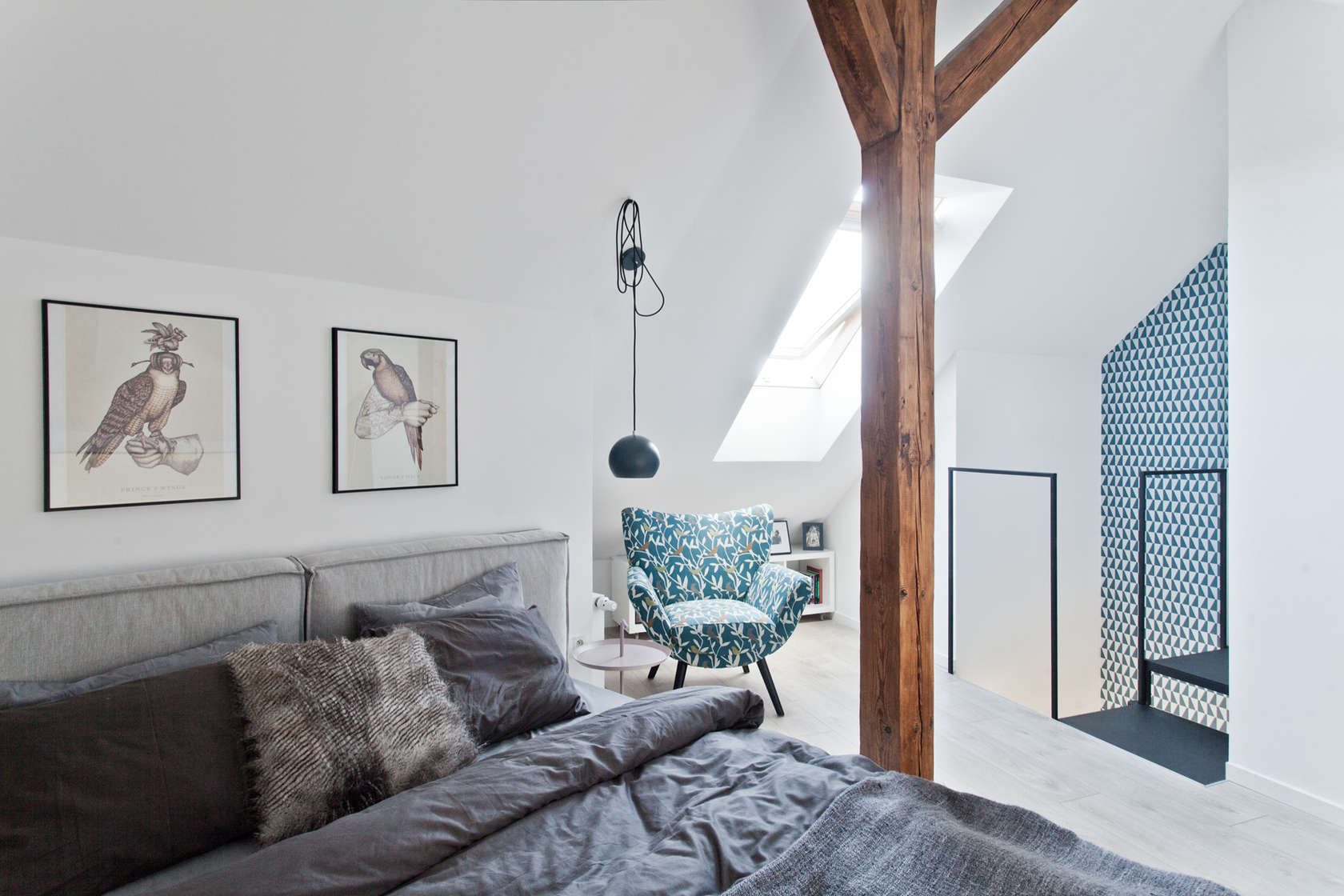 The cool and modern bedroom comes from the black and white shades. For lighting, you can apply ceiling window and a little bit lighting from the night lamp.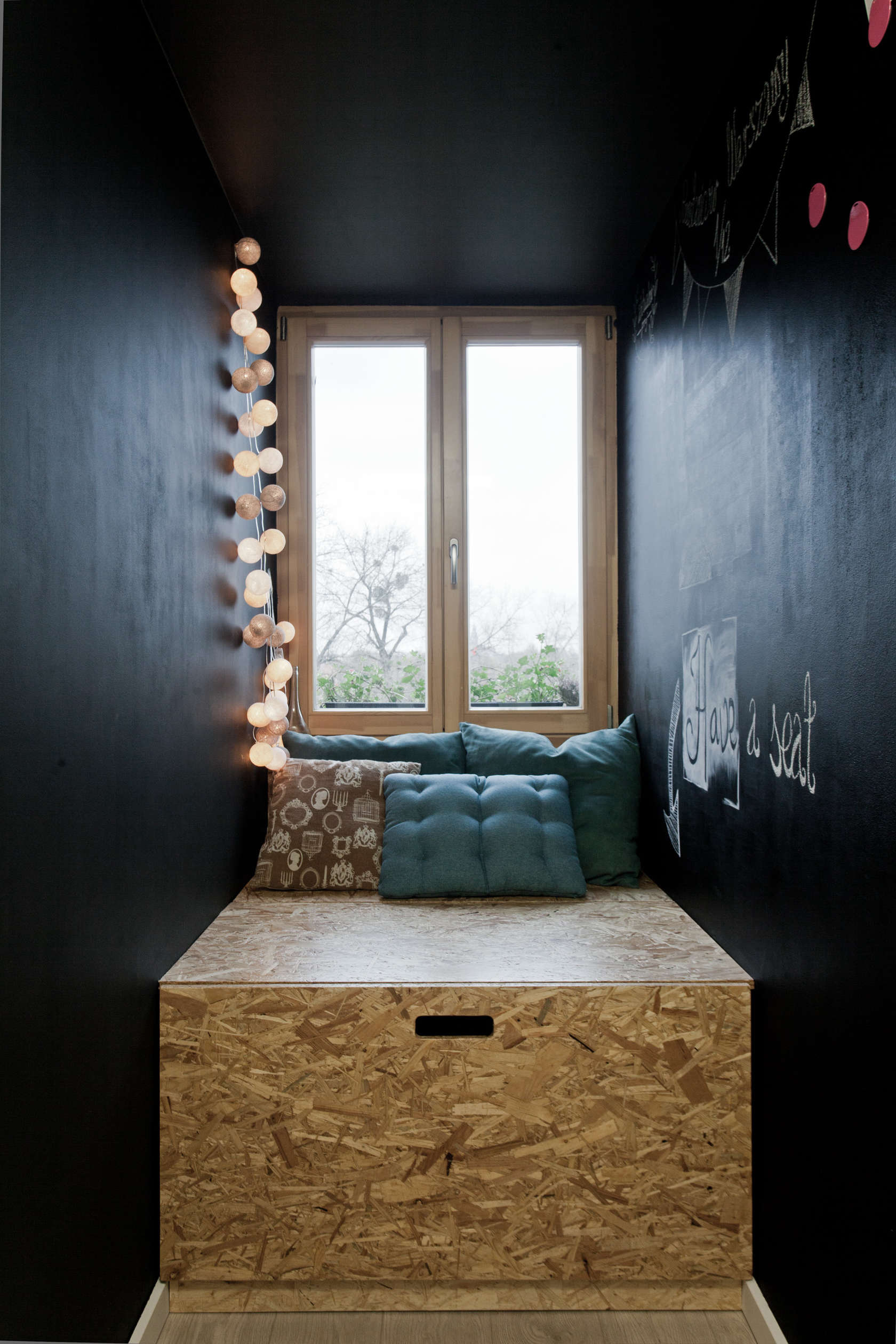 Everyone have a different taste about comfy space at home. If you want to create special room, you can take an inspiration from this cool and stylish place. Adding a special place to spend leisure time is suitable for those of you who like to be alone and find inspiration.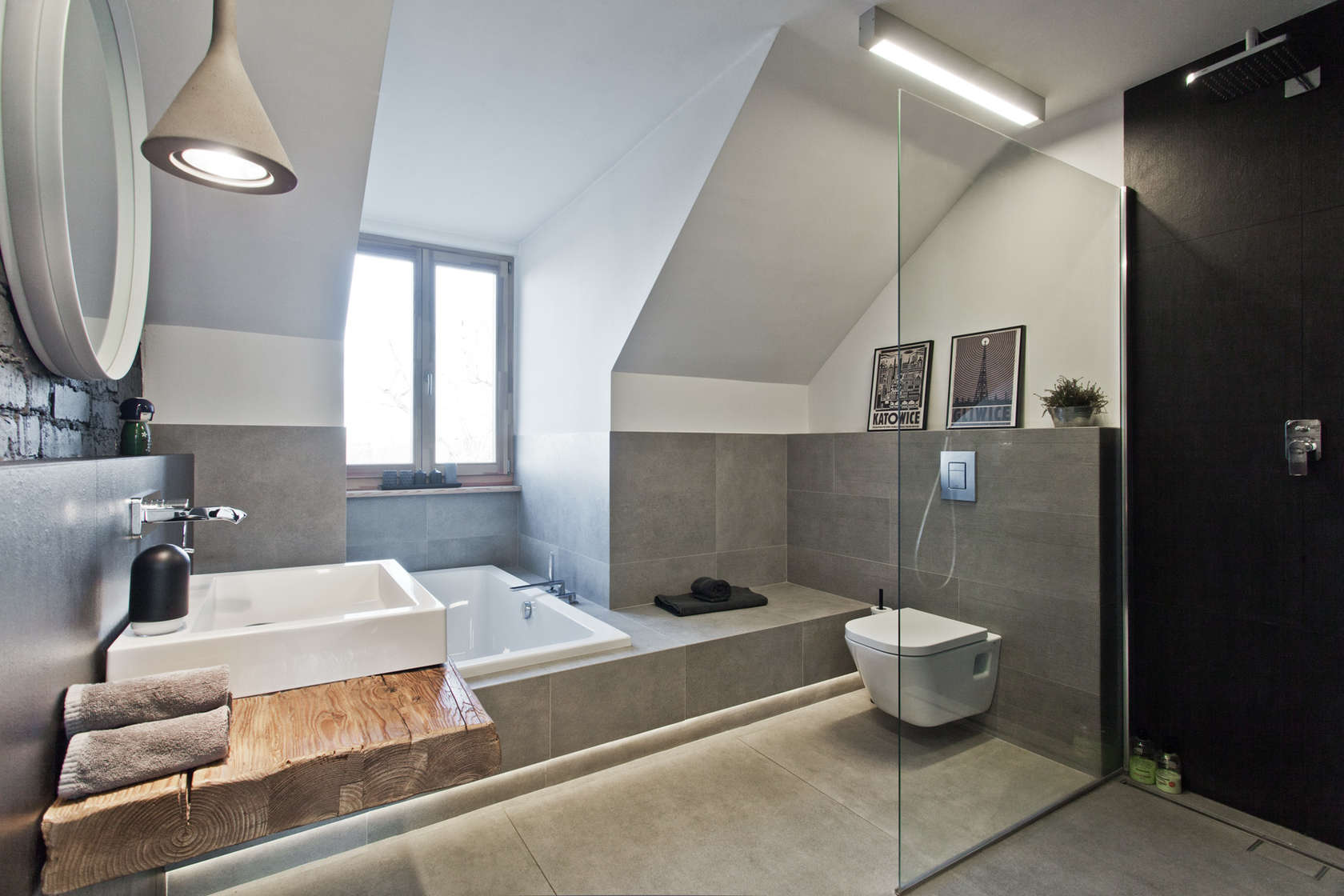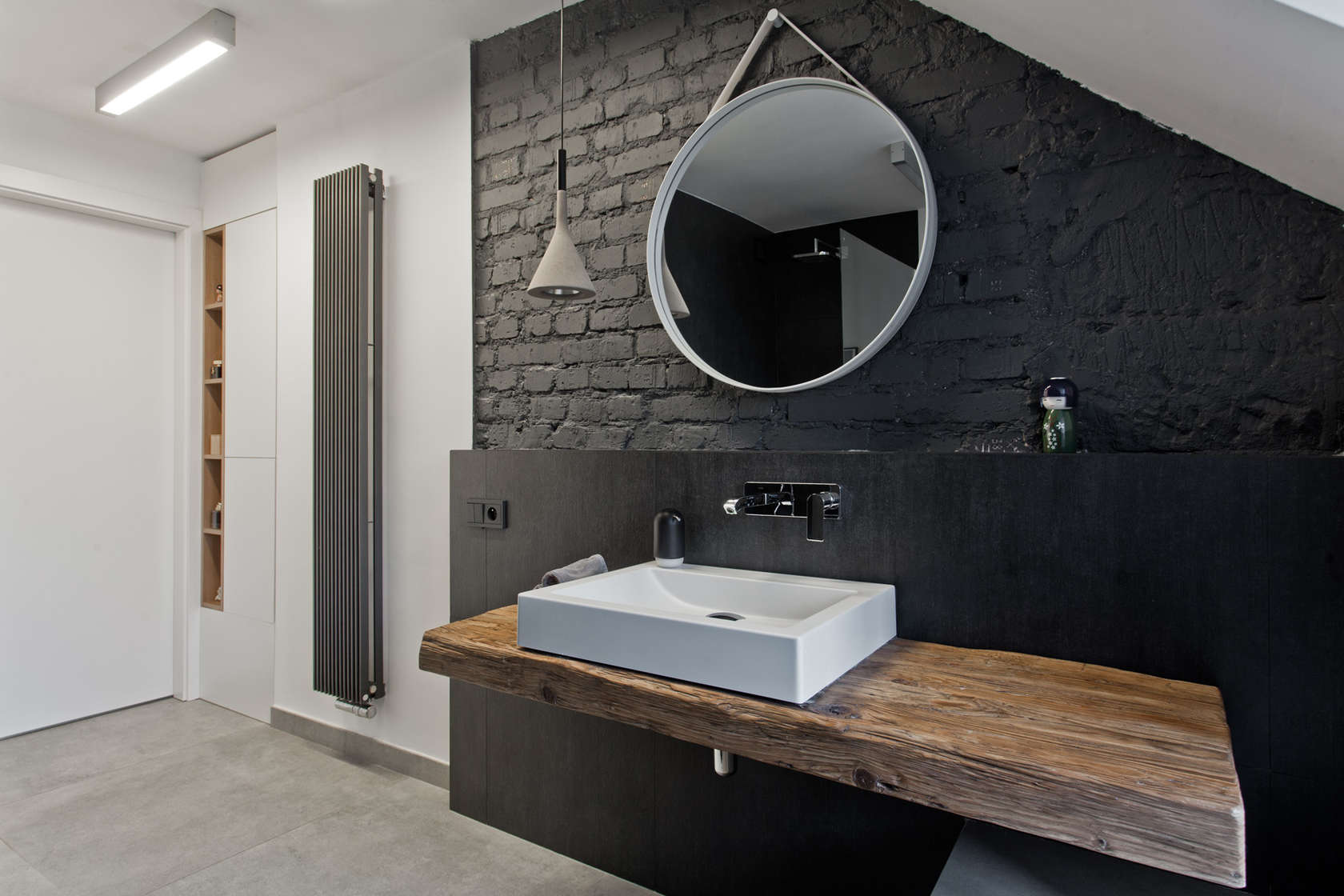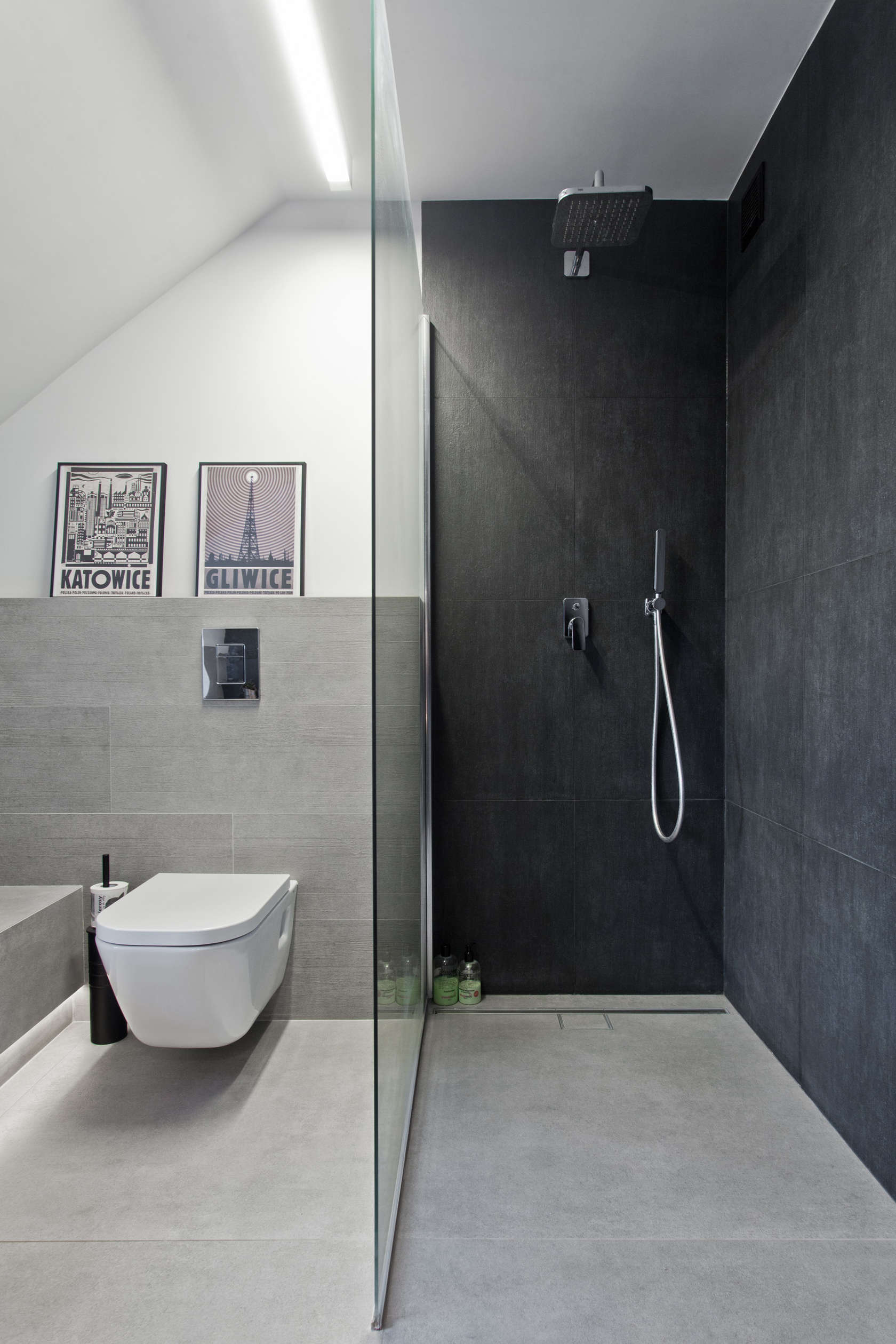 Black and gray shade of bathroom are not too mainstream for this modern white apartment.