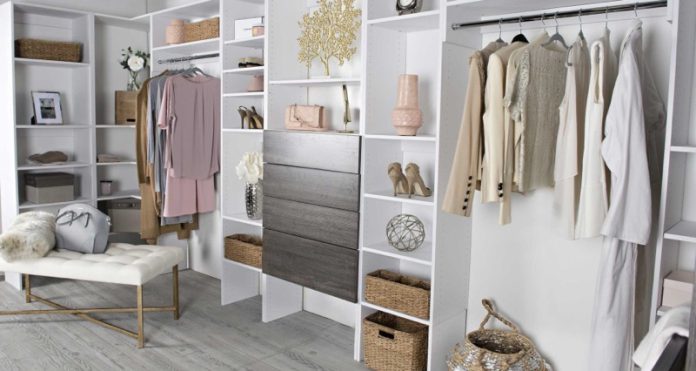 In making the house feel comfortable, the beauty of the interior is not the only thing you should focus on. There are still many other things that affect the comfort of your home, such as the cleanliness and tidiness of the house.
Keeping the house tidy at first glance seems easy. However, this is not as easy as you might think. There will be things that make you dizzy when organizing your items, especially small items.
And, to help you create a comfortable home free of clutter, here we have provided 8 Amazing Decluttering Tips for Your Home. So, let's check it out!
1. Wire Basket Storage for Shelf Cabinet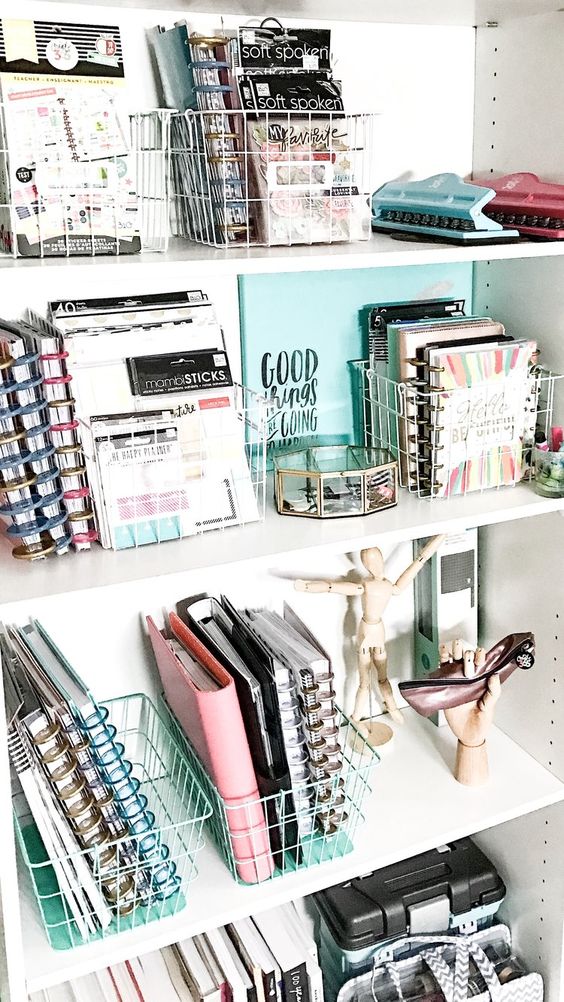 Shelf cabinets are often used as interesting spots that can increase the aesthetic value of a room. Some displays, even small plants are often placed on the shelf cabinet.
Instead of just making it a place to put displays, you can also make a shelf cabinet as a storage place. With the right technique, you can also make shelf cabinets look attractive.
Here, you can rely on the wire basket for organizing your stuff. Place the wire basket in a zigzag way for a more interesting result. Then, put your books neatly. Sort by name, function, or color.
2. Drawer Divider to Store More Items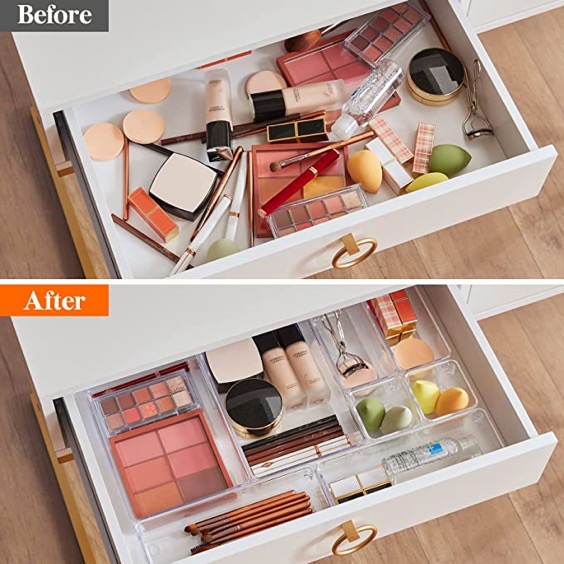 The limited drawer makes us unable to store too many items there. Not only that, because there are so many small items in the drawer, it often makes the drawer look so messy. And of course, this is very difficult for us to find the items we want to use.
Even though it is closed, it would be better to keep the drawer neat. And here, you can use a drawer divider. Then, organize your items according to their type. For example one drawer divider for lipstick and the others for foundation or powder, and so on.
3. Pack Polished Hanging Bag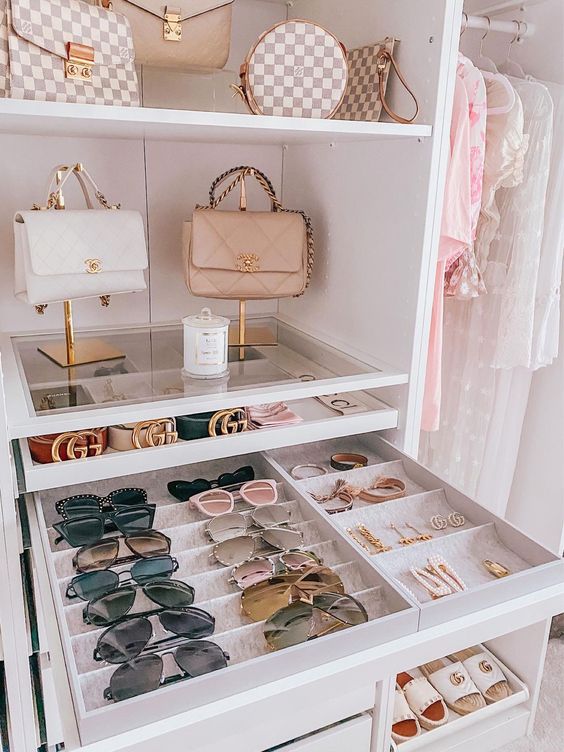 Collecting bags is no stranger to women. And, putting it in a drawer is a shame. Because you can show off the bags you have in your room.
You can put your bags on the shelves. Or, you can also make it look more elegant and pretty by using a polished hanging bag pack. Besides making the bags neatly arranged, this method can also make your room look more attractive.
4. Clothes Storage Bag Organizer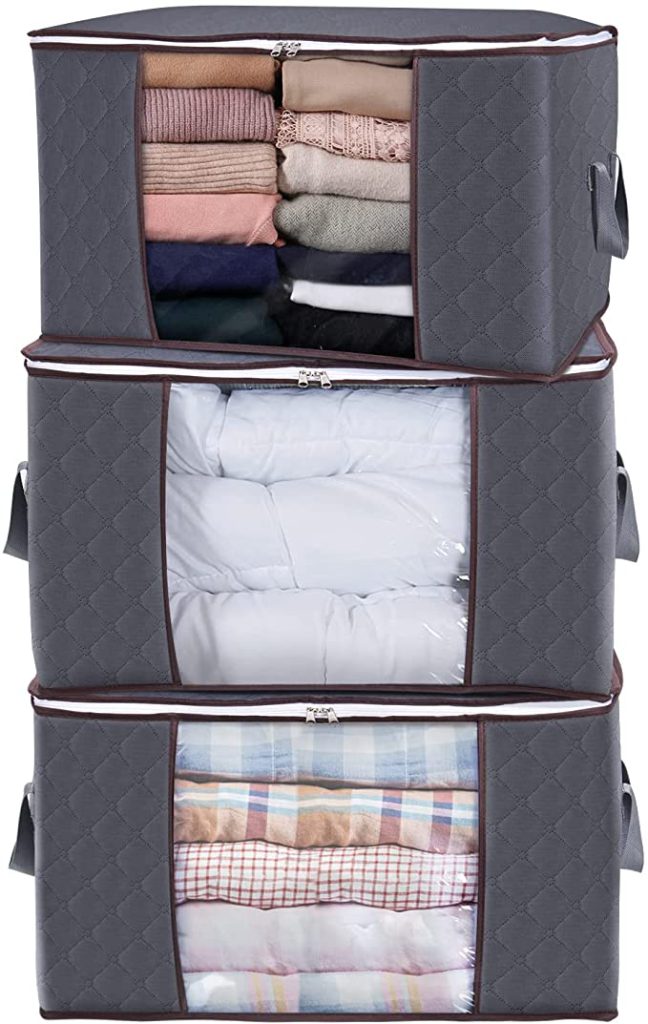 Not only drawers, but the tidiness of your wardrobe is also important. Try to arrange clothes by color to give it a more presentable look. Or, you can also use the Lifewit Large Capacity Clothes Storage Bag. This one item can make more clothes so that it will provide more space which can make the room feel more spacious.
You can stack several clothes storage bag organizers to create more space in the wardrobe. And then, use this space to store other items.
5. Box File for Your Document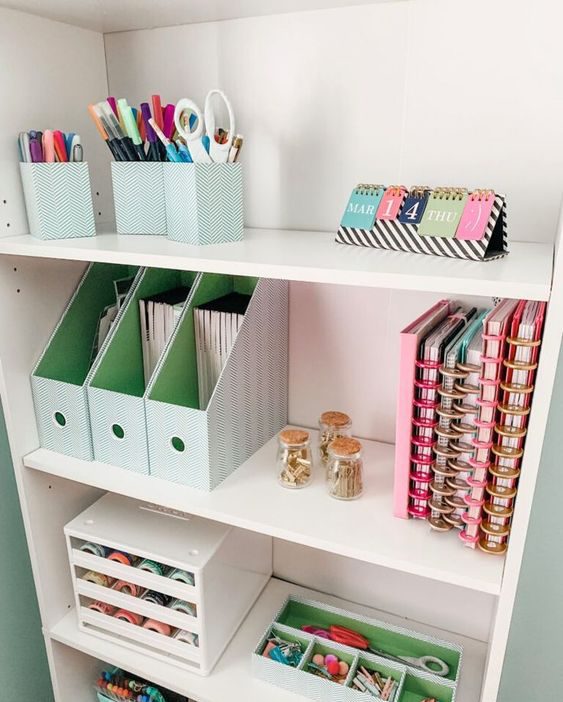 Documents or piles of paper lying on the desk will only make your workspace seem messy and unorganized. So, create a place to put your documents neatly.
Box files are one of those items that you can rely on to store all your documents. You can put a file box on the shelf cabinet or other storage area.
For a more aesthetic appearance, choose a file box with attractive colors, such as blue, green, pink, and so on.
6. Ironing Board with Storage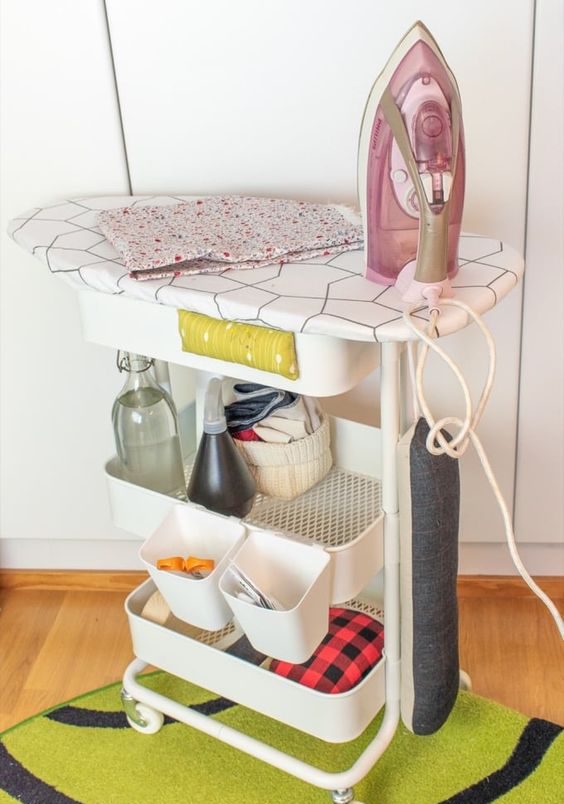 One way to keep the room tidy is to use multifunctional items, as in this tip. Ironing board with storage is very appropriate to use.
In the upper area, there is a board that serves to rub clothes. And in the bottom area, there are two very useful storage areas. You can put fabric spray there or use it as a place to put rubbed clothes.
7. Drawer Underwear Organizer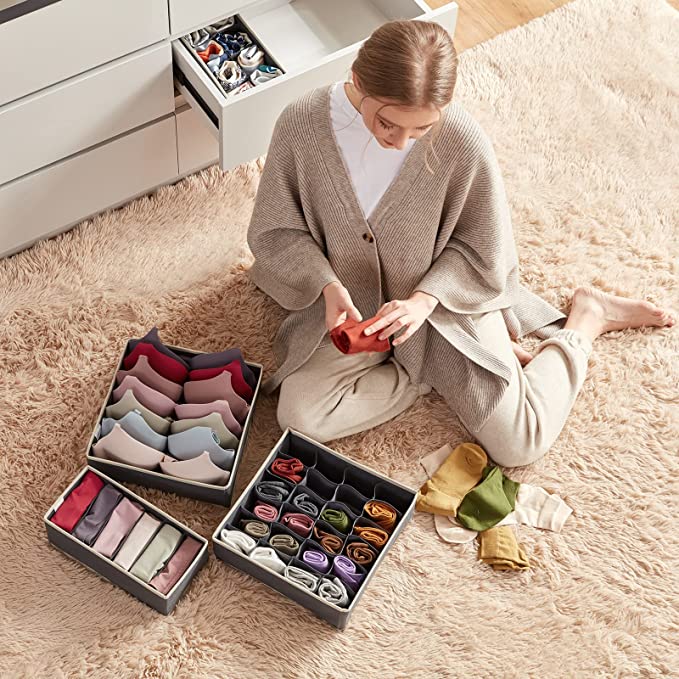 Not only clothes that you have to arrange neatly in your wardrobe, but underwear too. And here, you can use the Lifewit Drawer Underwear Organizer to make it easier for you to organize socks, bras, underwear, and scarf.
Because the size is not too big, you can put the Lifewit Drawer Underwear Organizer in the drawer. This is also a surefire way to purge the clutter in your room.
8. Keep Your Workspace Tidy with Small Rack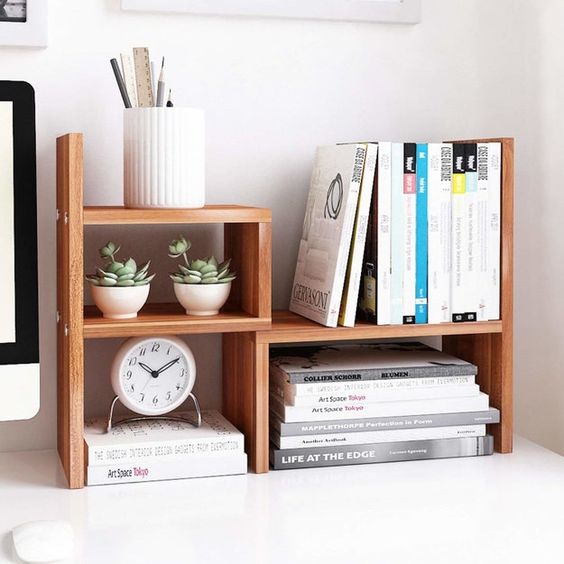 As an area for work and study, the comfort of a workspace is far more important than its beauty. The best way to make a workspace feel comfortable is to keep it tidy.
The number of items on the desk often takes up space and makes you uncomfortable at work. Therefore, it is very appropriate to use a small rack like the picture above. You can store books and even all kinds of displays that can make your workspace area look aesthetically pleasing.
Conclusion
Keeping your house tidy must be applied to yourself from now on. A neat house will certainly feel more comfortable. There are various ways that you can apply in making your house tidy. And in this article, we have provided 8 Amazing Decluttering Tips for Your Home you can follow.