Roohome.com – Are you looking for a great design for your bedroom? Here the answer! The design below is three interior design bedrooms that decorated with simple monochrome ideas in it. Each design has contemporary interiors and decors that suitable to be applied in your bedroom. You can see the way three amazing designers arrange the interior inside the bedroom. Luckily, you will get helpful tips how to beautify your ordinary bedroom becomes stylish and fashionable. Take a peek bedroom interior design tips along with the simple monochrome ideas in these interior design bedrooms.
Contemporary Interior Design Bedroom Decorated With Scandinavian Style Interior by Stylingbolaget
The first design is created by Stylingbolaget that creates an ordinary bedroom with Scandinavian style interior in it. The designer decides to pour a Scandinavian style because of monochrome is suitable with that style as well. Therefore, you see all over the bedroom with a bright color that filled with a light gray and white. Gray and white colors are matching to be combined with dark tones. The designer chooses a gray curtain in order to combine with the color of the wall. The designer also uses a wooden floor texture in order to produce a warm atmosphere in the bedroom. This bedroom looks simple because of the designer does not place any ornaments inside the bedroom.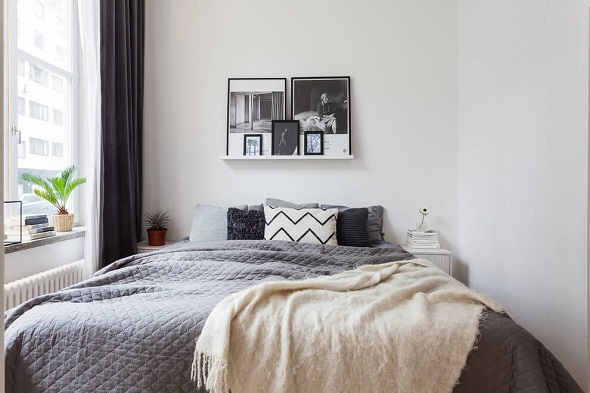 To make it more stylish, Stylingbolaget creates a simple shelf for placing some pictures. Besides that, the designer also gives you some tips by placing a work desk in the bedroom against the window. Apply these tips and you will get a perfect bedroom thereafter.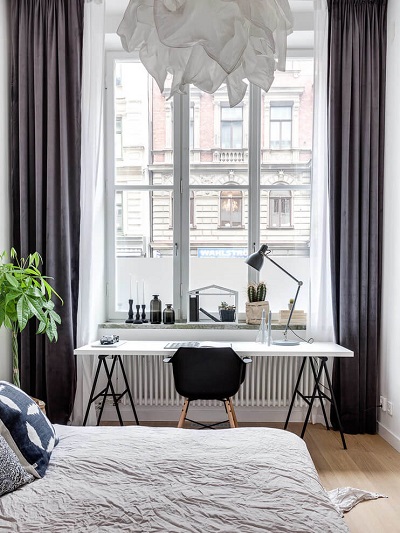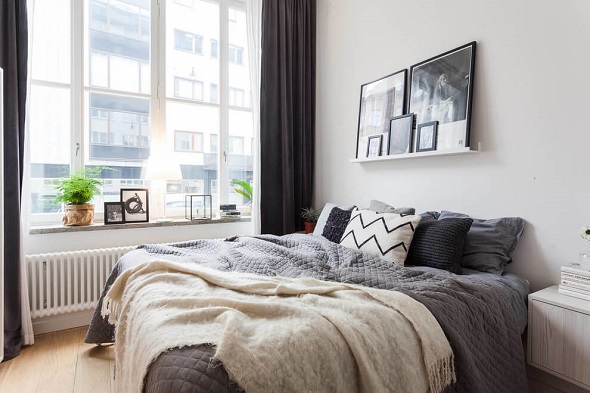 Artistic Interior Design Bedroom Beautified With Gray Accents by Stylingbolaget
Still the same designer but with two different concepts of interior design bedrooms. For the second design, Stylingbolaget applies gray accents in all over the wall. This gray is suitable to be applied in this bedroom because of there is a natural sunlight through the window which irradiates the gray itself becomes brighter. Stylingbolaget also gives you some tips for combining gray accents with the interior. The designer chooses some dark decors in supporting simple monochrome ideas. This interior design of bedroom really suitable for you who like collecting monochrome stuff. Like the previous design, the designer keeps placing a work desk inside the bedroom.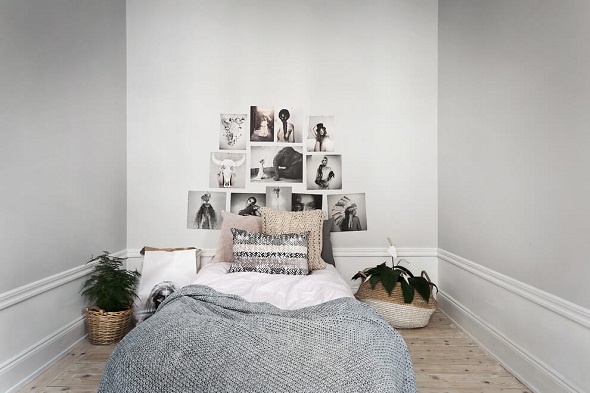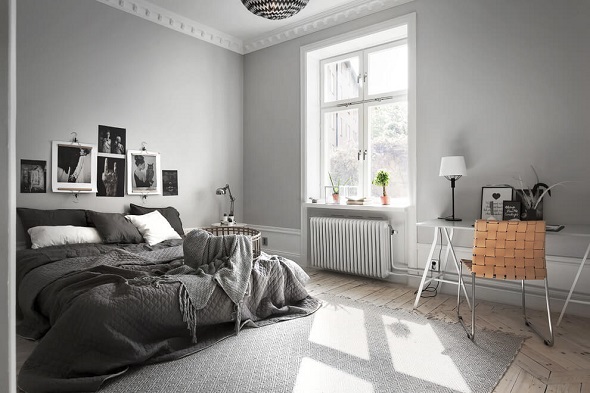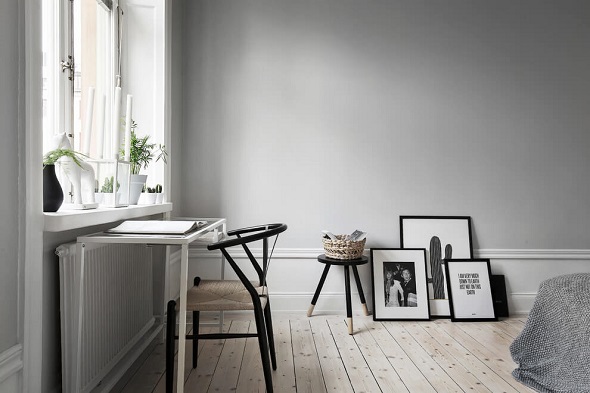 Simple Interior Design Bedroom As Simple As The Decoration by Wei Yi International Design Associates
The last design is created Wei Yi International Design Associates who brings simple ideas in it. This is a modest bedroom which is decorated with a simple interior as well. But first of all, the designer shows you how a gray color can be painted perfectly. This gray color is matching with white furniture accents. You see a white bedstead along with a white wide wardrobe. Interestingly, the wardrobe is made with a folding door in order to minimize the space of the bedroom. Across the bedstead, there is bathroom which having a clean and bright appearance.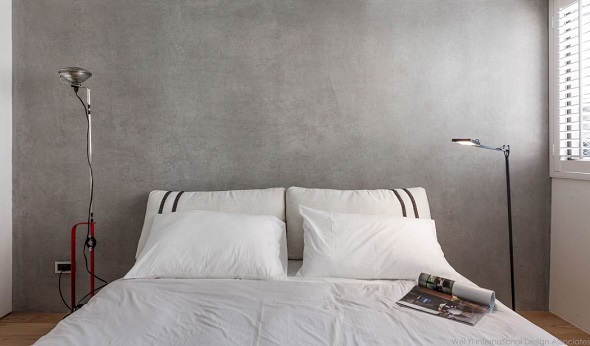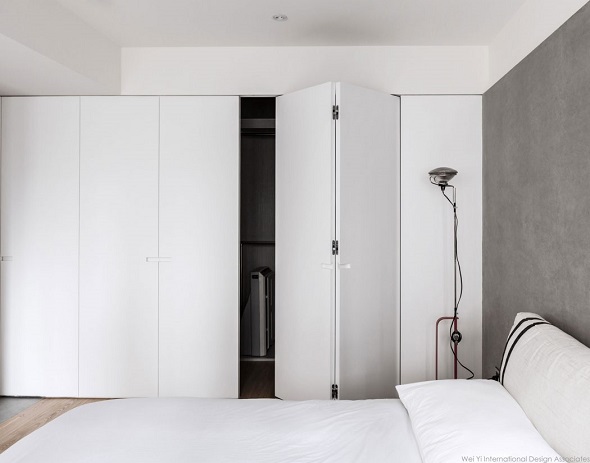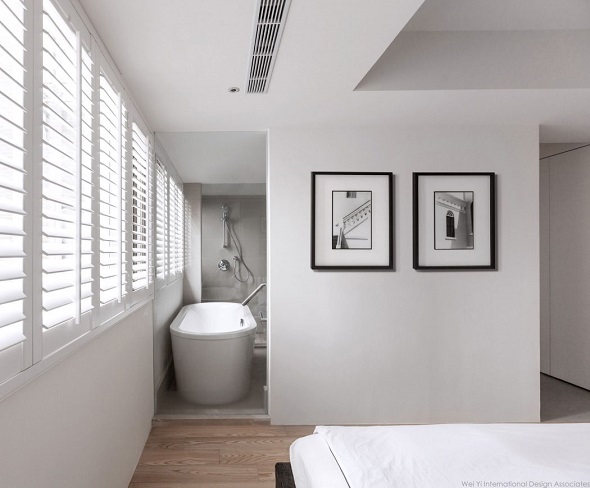 After taking a peek of three interior design bedrooms above, which one is inspiring you a lot? Do not hesitate to apply three of them in your bedroom. If you want to see other designs, just visit and check here. Have a nice day!