Roohome.com – An apartment can look clean and fresh due to bright color paint. However, Alexander Lotersztain gets rid of the bright color of paint and combines by dark color paint. Eventually, he makes a good apartment more lively.
Alexander Lotersztain uses dark paint as the main color of it. He chooses dark paint such as black in the living room. He combines white color which is painted opposite with black color. Even though there is a wide window, he paints the frame of a window by using a black color which is harmonious with the main wall. Put a yellow couch down in order to keep off the stuffy atmosphere in a living room.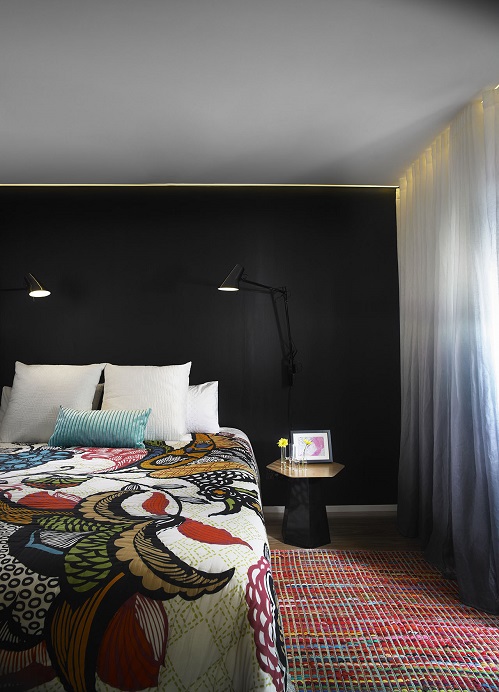 Moves from a living room, dark paint suits in a bedroom as well. Alexander is still using black color as the main color of the wall. He does not paint the whole wall only by black color, but he creates a long line thin below the wall by using white color. To make the room more enticing is his mission by placing the bed in front of the wall. It is not an ordinary bed, but also the main weapon because he uses a full color blanket to produce a nice view in a bedroom.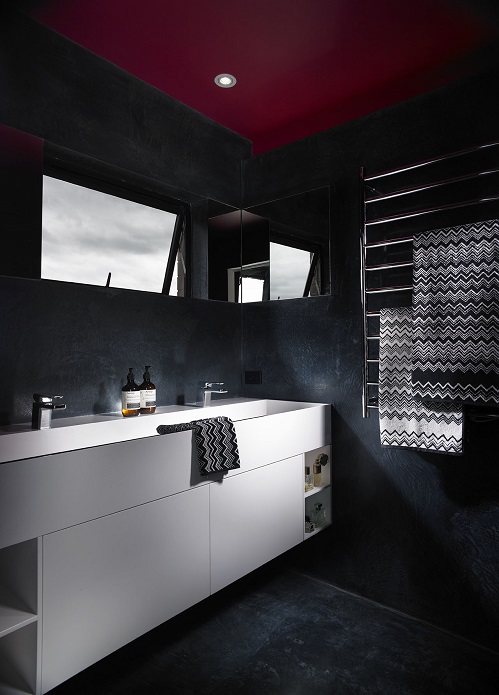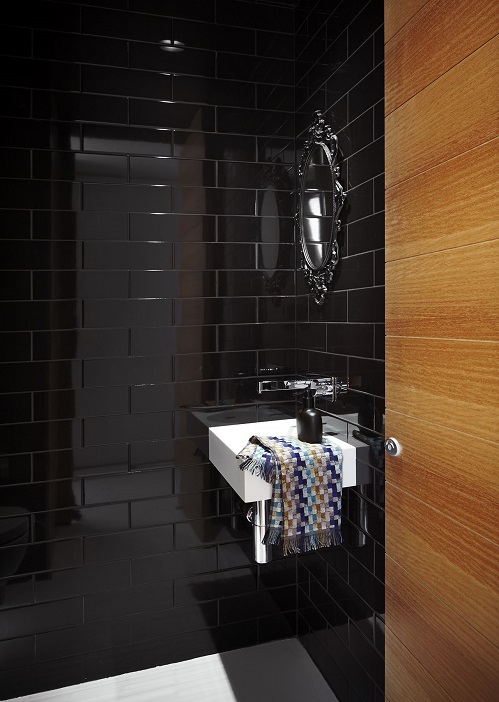 Beside bedroom, he juggles the bathroom be more artistic. Black color as the main color of the wall also a white sink he chooses it. Only the roof which is full of maroon in order to show an artistic room. If you need to put a mirror inside the bathroom, it is suggested by him too.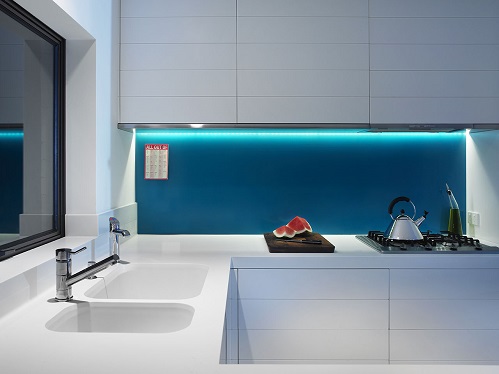 Although some rooms are filled with dark paint, Alexander Lotersztain differentiates kitchen room by using blue colors on the main wall. The kitchen cabinets are colored by bright color paint. The blue paint really suits in combining with white color. That is Alexander's choice to make the kitchen room more lively.
Dark paint does not always bring bad effect to an apartment. Under Alexander Lotersztain's hand, dark paint can create an apartment more lively.