Roohome.com – Having a large living room makes some of you feel confused sometimes perhaps. Yet, This contemporary living room decorating ideas will help you how to create a large living room becomes a multifunctional room which is including social rooms such as dining room and terrace room. The designer decides to create a multifunctional concept because of the size of the living room is quite large. Besides that, the designer applies it with perfect interior ideas 2016 that suitable for you right now. Do you wanna see? Here there are!
Contemporary Living Room Decorating Ideas Created To Be Multifunctional Room by Martin Dulanto Sangalli
First of all, let Martin Dulanto Sangalli as the interior designer introduces you an open living room which has a large area in it. This living room within a large white box that has a rectangle shaped appearance. The designer chooses a shade of soft white color because of the living room's position is facing the sea. Therefore, he wants to produce a shade of oceanic inside the living room. In this living room, the designer divides one large room becomes three social rooms such as dining room, terrace room, and including living room. The designer wants to utilize some free spaces become multifunctional rooms.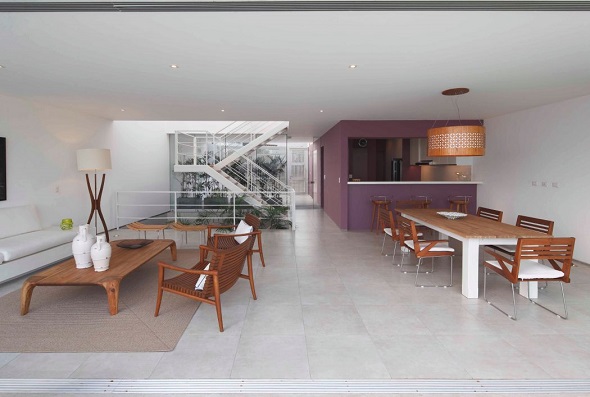 The dining room is placed near the living room. You will not feel agitated with the position of the dining room because of the designer arranges it well. The designer chooses a wooden material. There is a purple box or you can see it as a mini bar near the dining room. Although the color of the purple box is crashing with the white color, the designer makes it gorgeous and fashionable.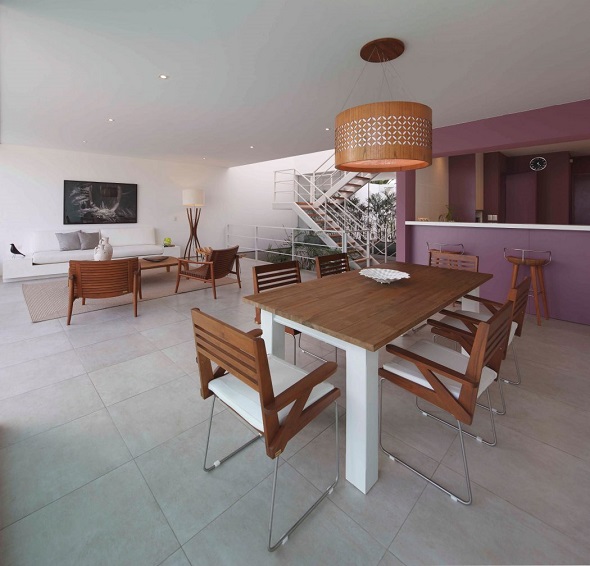 Meanwhile, the terrace room is positioned facing the sea. The designer does not use any roof coverings in order to produce a natural atmosphere in the terrace room. There is a simple swimming pool near the terrace along with modern lounge chairs as the decoration. This is a creative idea to make your living room brighter without using an electricity. You see produce your own sunlight which comes into the living room through the terrace room. Besides that, The designer keeps placing a white couch or another chair and coffee table in the terrace as the option if you want to spend your time with family.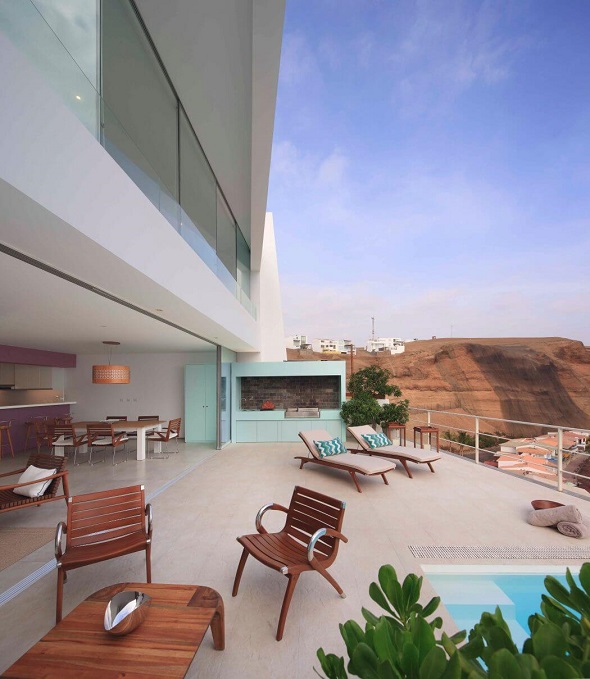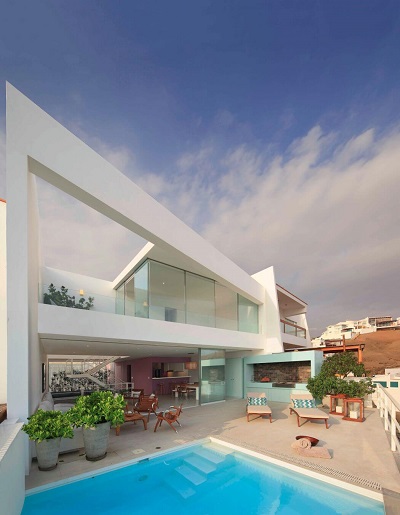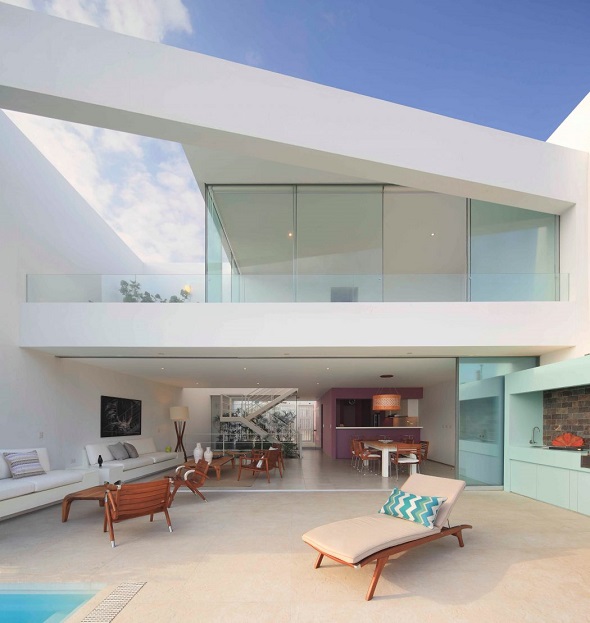 Perfect Interior Ideas 2016 Suitable Applied Into Contemporary Living Room Design
Now, you must know if Martin Dulanto Sangalli uses perfect interior ideas 2016 in this contemporary living room. For your information, you can apply modern interior for large living room as well. How to apply it? Take a look how the designer uses living room interior ideas below. The designer chooses a modern white couch combined with wooden accents on the coffee table and two armchairs. Do not let the appearance becomes old, try to use a chic floor lamp which is designed by wooden accent as well. For the decoration, the designer chooses an artistic picture on the wall.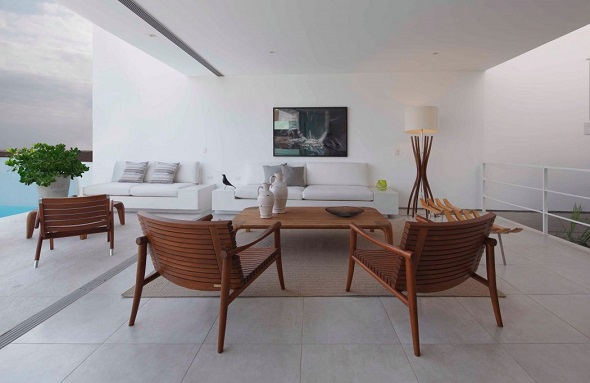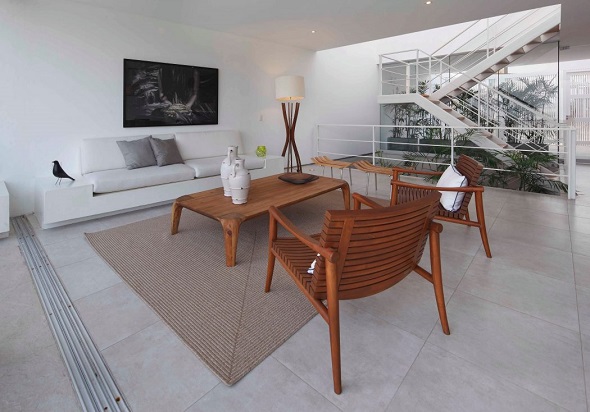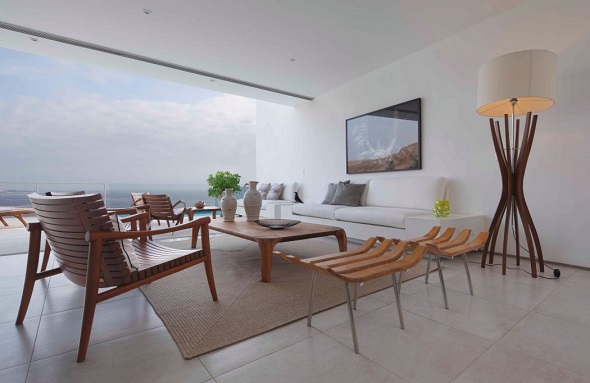 Have you got a new inspiration from this contemporary living room decorating ideas? You are lucky because Martin Dulanto Sangalli has shown you living room decorating ideas 2016 that suitable for you. If you want to see other designs, just visit and check here. Have a nice day!