Roohome.com – Everyone has the best idea to decor their place especially for an apartment, but if they do not get the idea and they do not know what is the suitable design to apply, how they can arrange their apartment? Therefore, we would like to share about modern apartment design that looks so trendy and stylish with the latest design which presents an awesome look. Do you curious? For that, immediately, you could scroll down and see how the designer explains the details of decorating the modern studio apartment design idea below.
Modern Living Room Design With Trendy Decor
The first step, the designer arrange the living room so that looks so trendy and stylish which combine with the contemporary decor. You could bring a comfortable atmosphere in this room because this room is one of the master room that you can use to gathering with your family or your close friend. You may try a modern living room design to apply in it, create something different in this room. If you have a small space, you may arrangement the design with an open plan concept between your living room and dining room. Try to use an appropriate ornament that very fits your modern studio apartment design idea. Combine with colorful decor that you can set for the furniture or the wall if you want.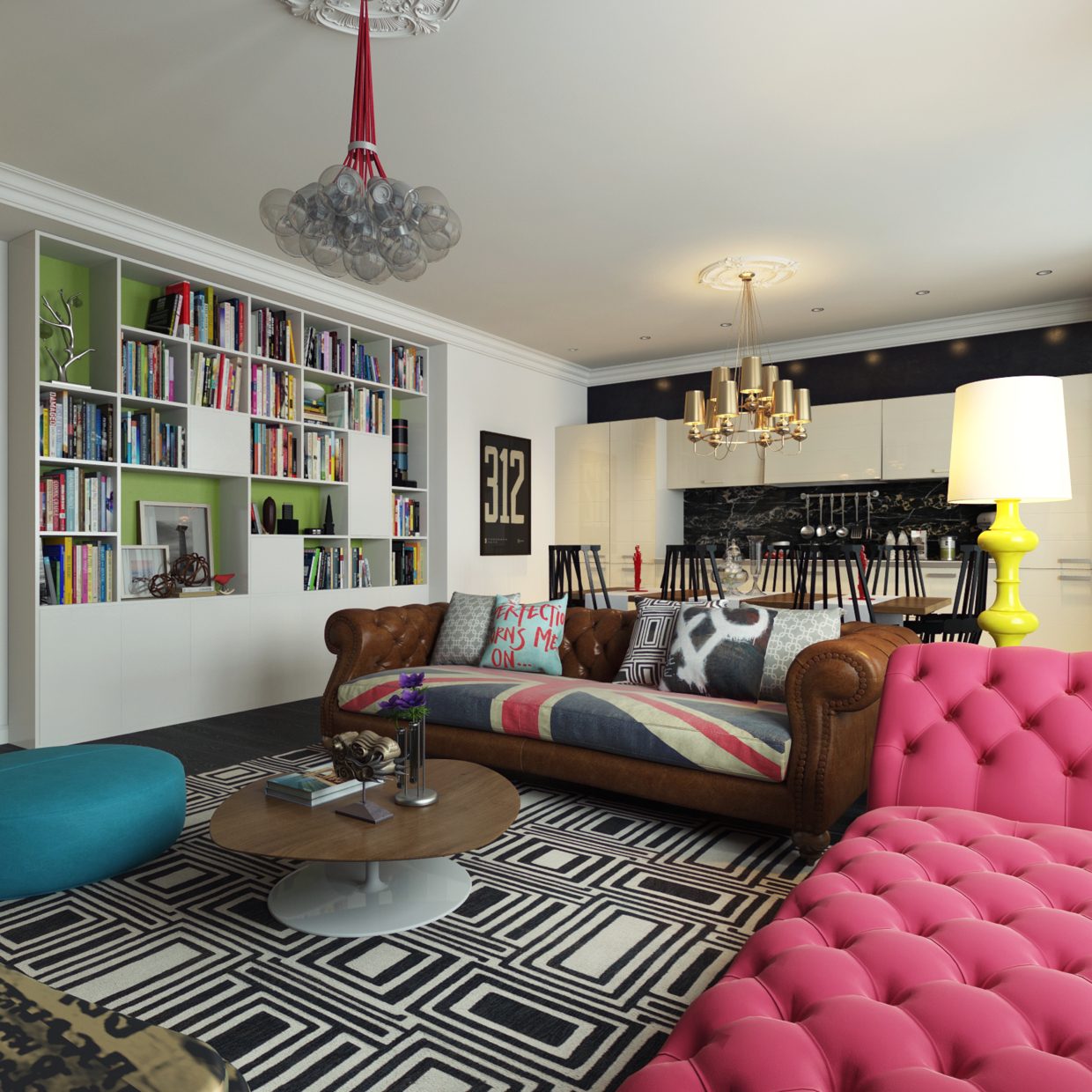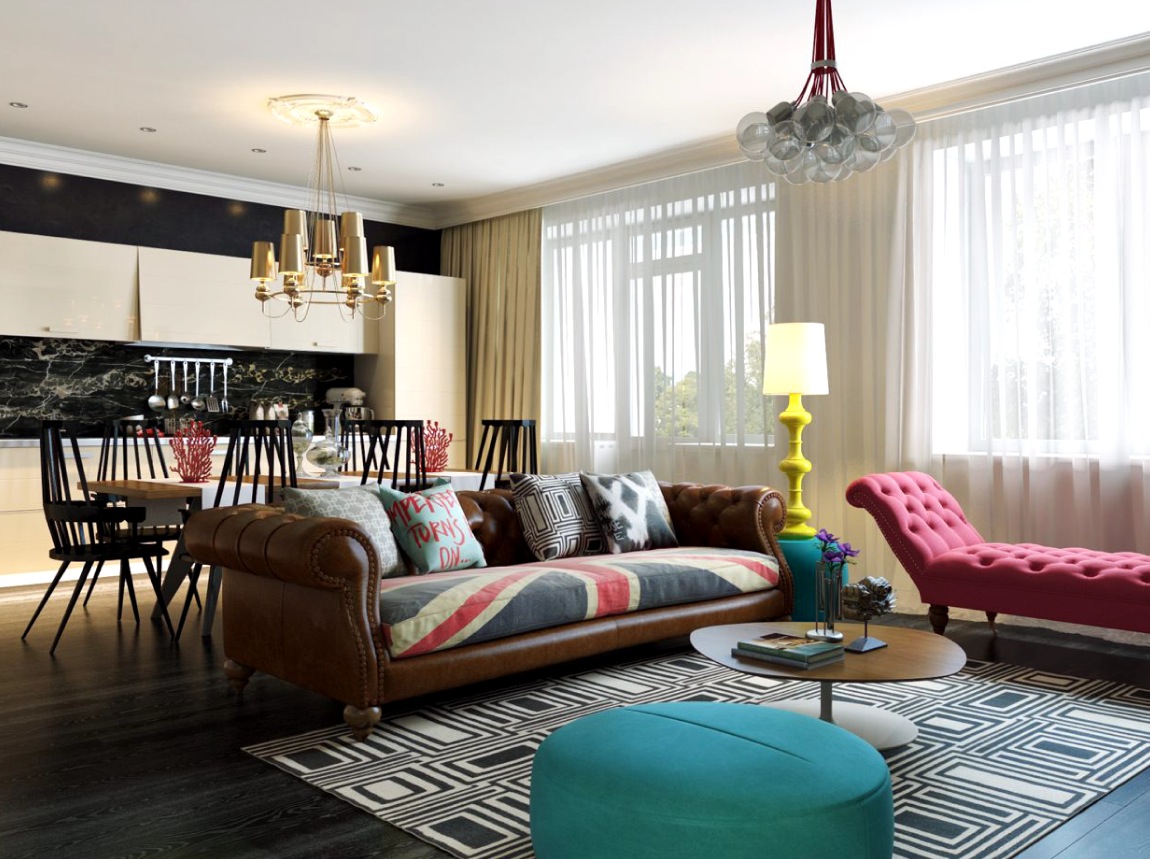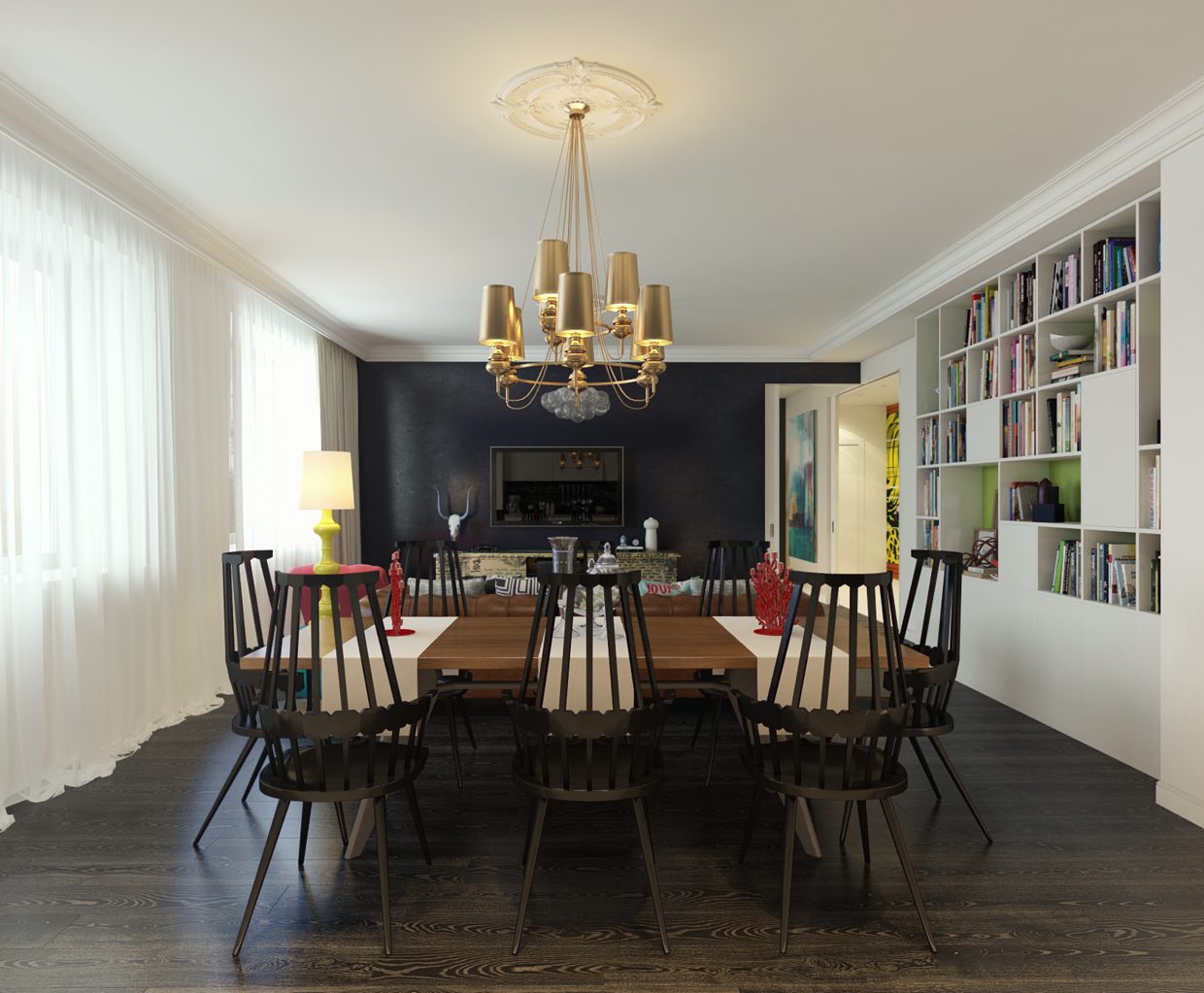 Modern Workspace Design Idea Combines With Pop Art Wall Decor
The next move to another room, for you who a workaholic, surely you need a workspace to do your job at home. For that, you could to do an arrangement for your modern apartment design in this space with a design that very suitable. Actually, the designer here plans a concept which presents a girly look to this modern workspace design with a pop art wall decor that combines with a pink color. So for the woman, this design is very appropriate to apply in your apartment. Then, you might put shelves to keep your book collections in it. Add also a cute sofa that you can use while you want to read or rest.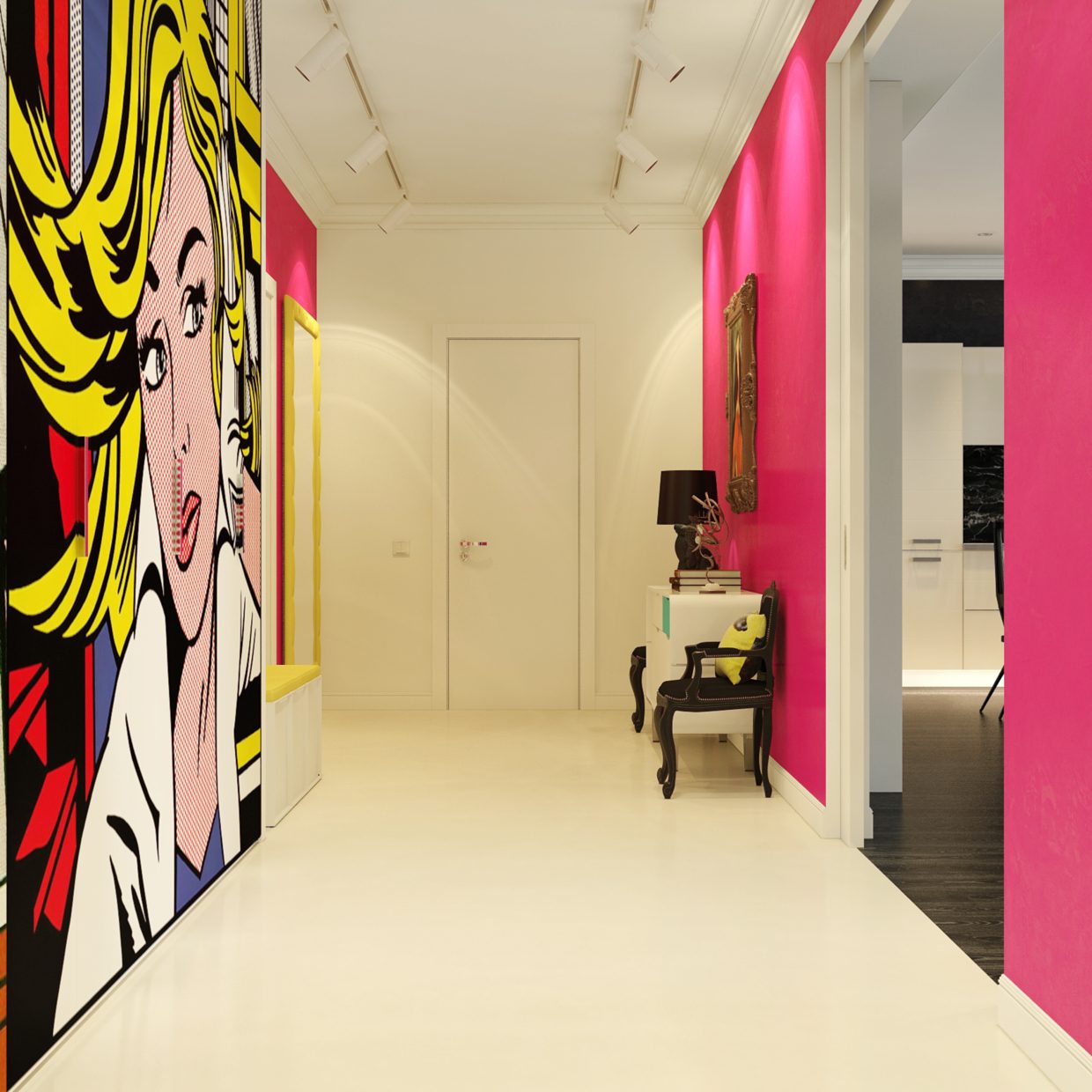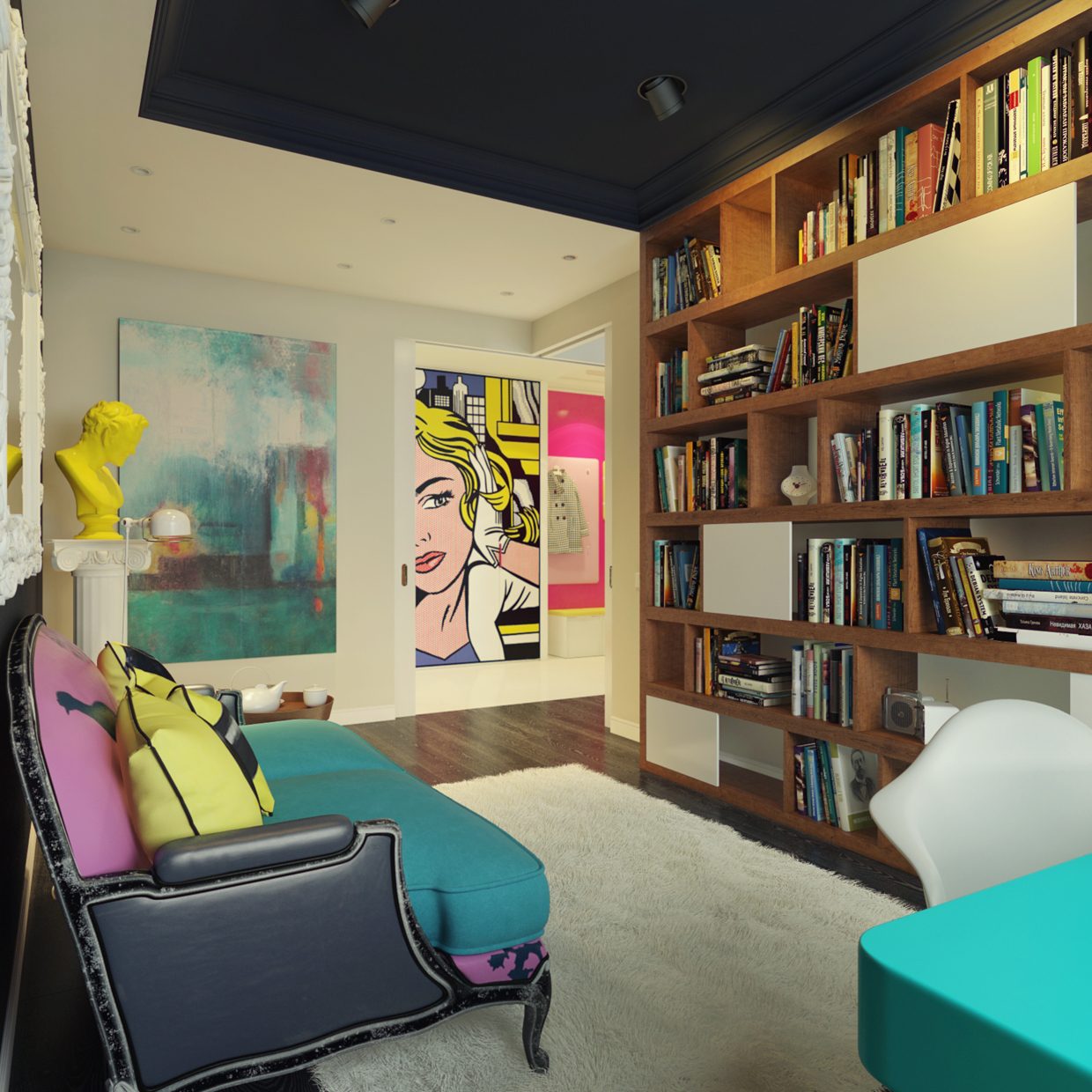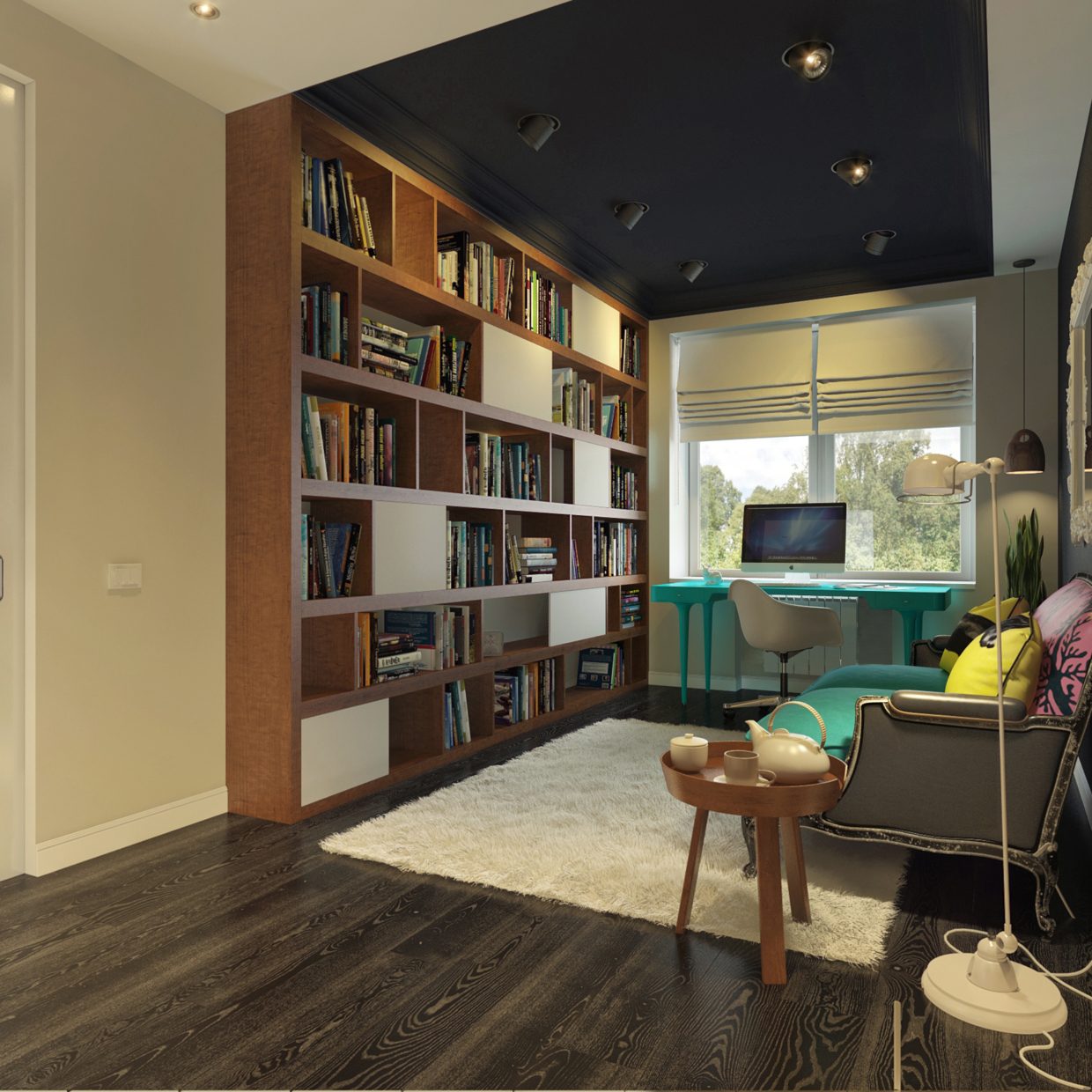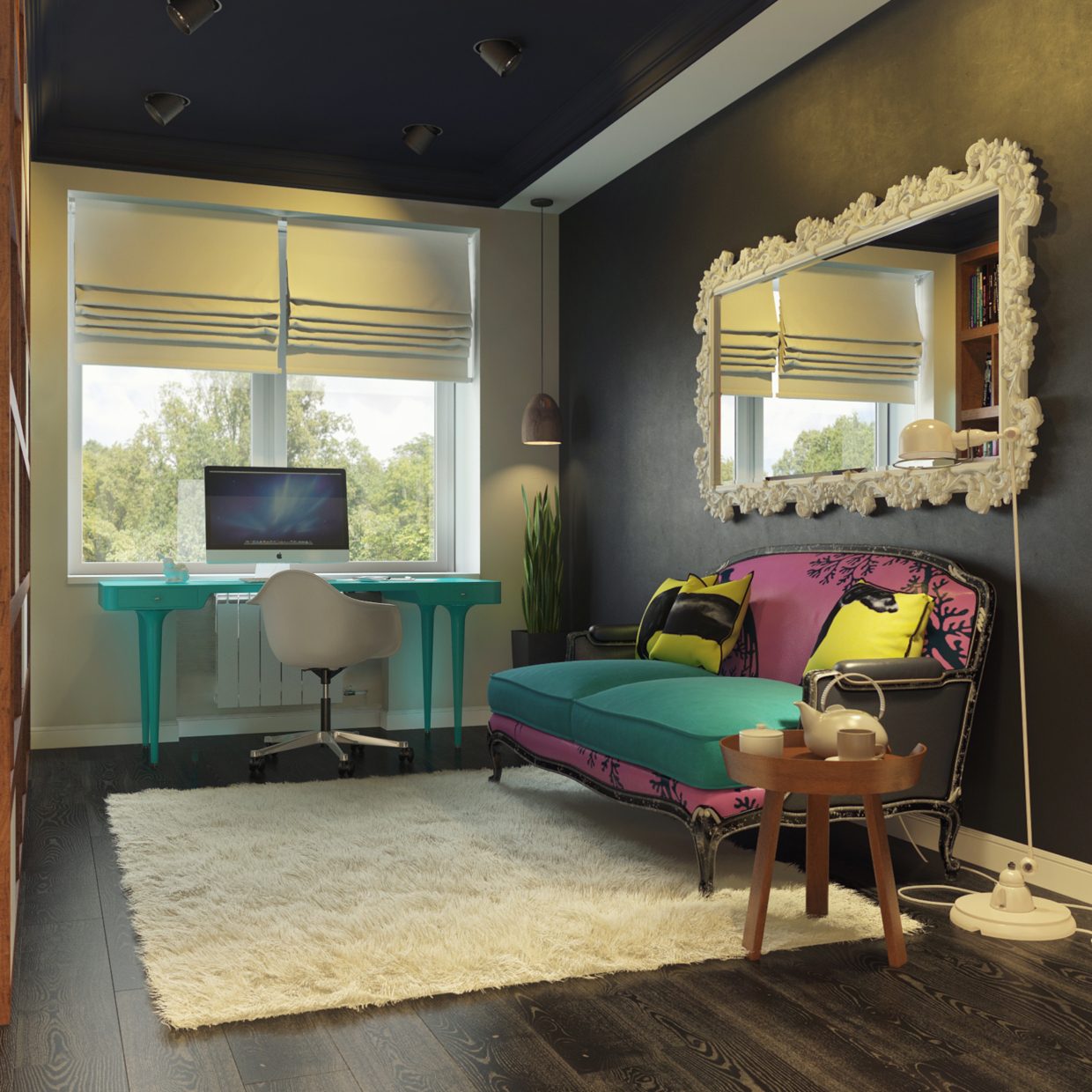 Modern Bedroom Decorating Idea With Colorful Design
After that, move to the bedroom, you might create a cheerful impression to your modern studio apartment design idea. You can arrange with a colorful decor as the furniture or the wall. Adjust a modern chandelier and wall ornament in this modern bedroom decorating idea. You may add a wooden accent as the flooring material in this room. Then, for the bathroom, it is possible if you decorate a wall texture design which made from brick that you painting with a green color. Complete it with a glass shower room to your design.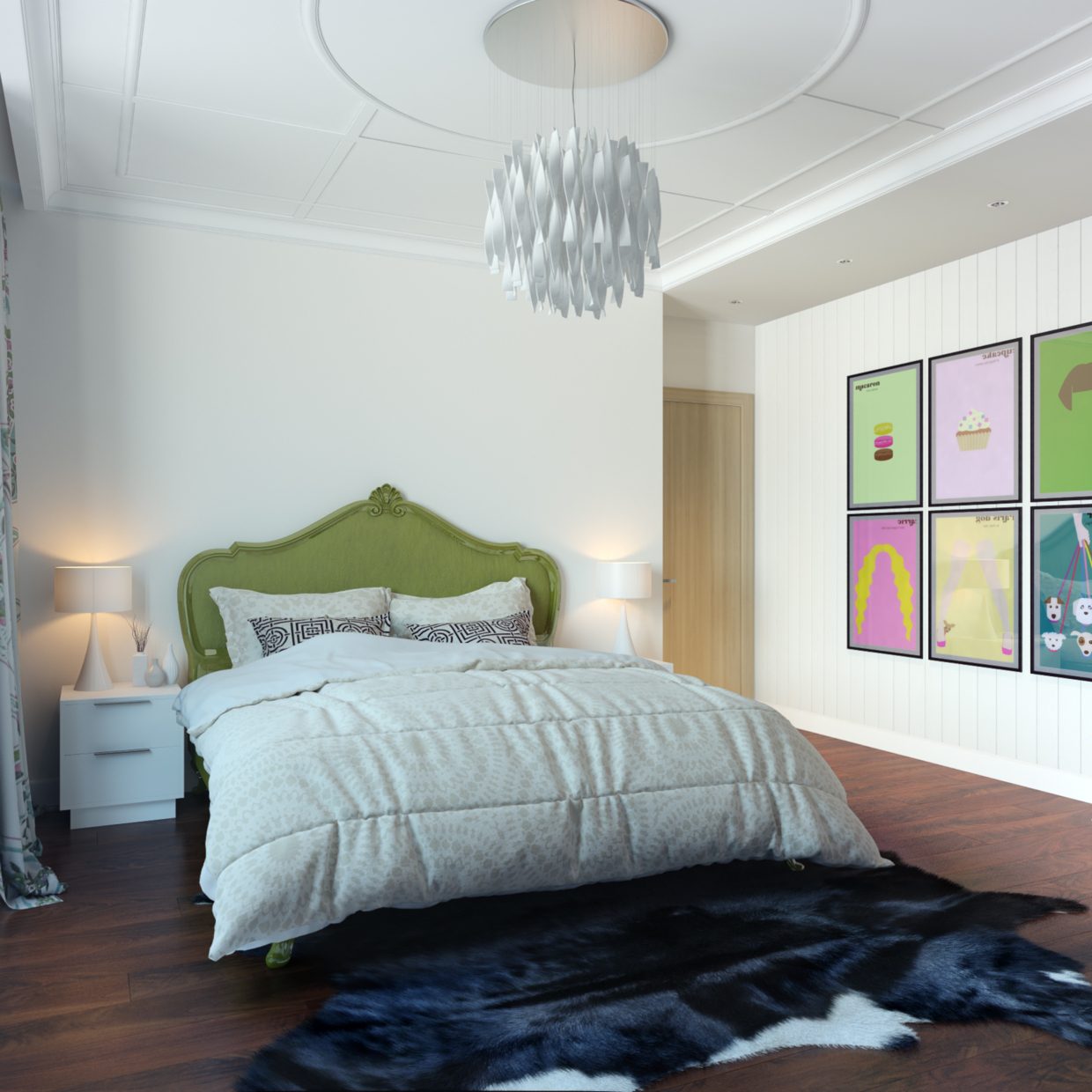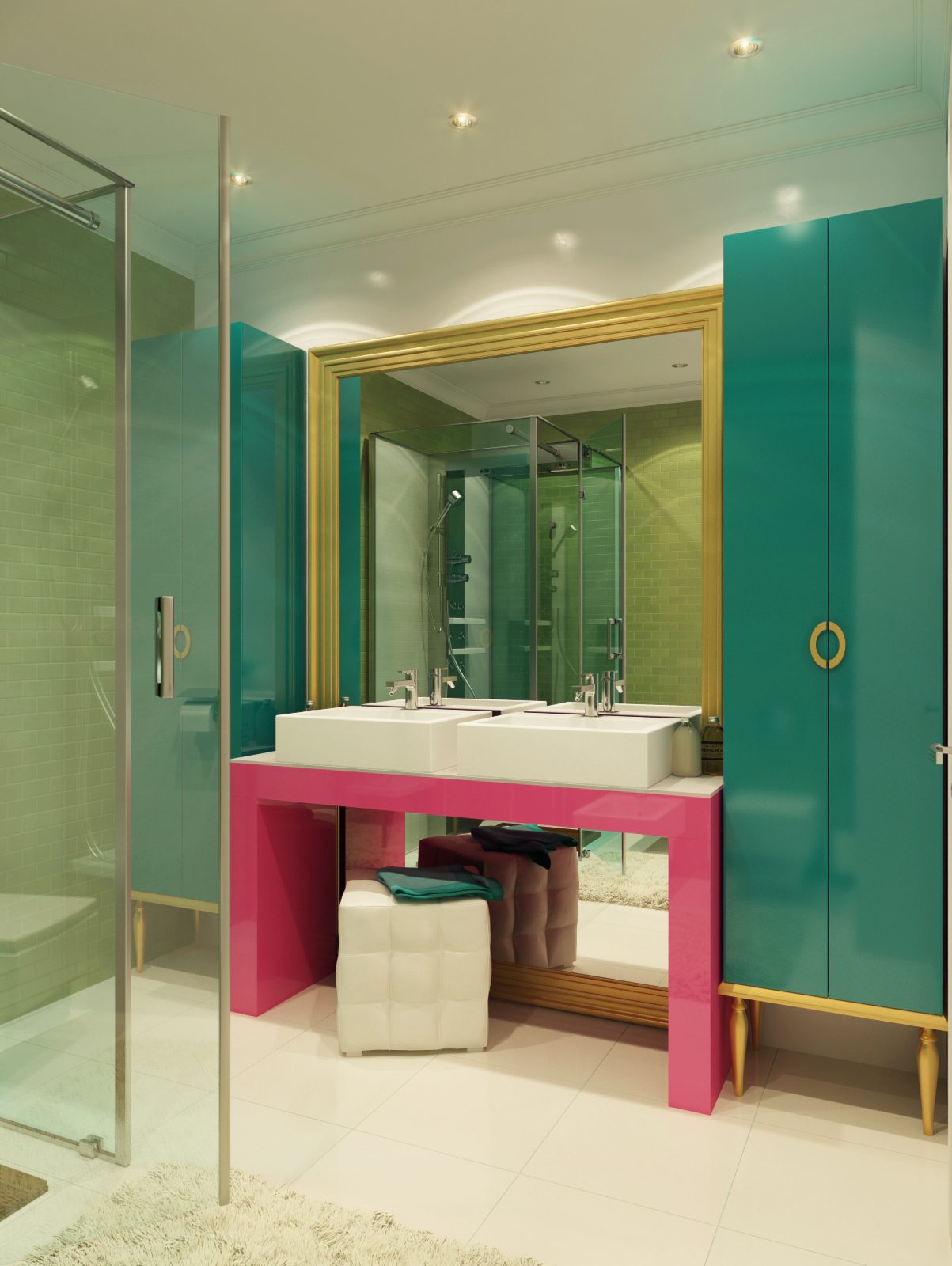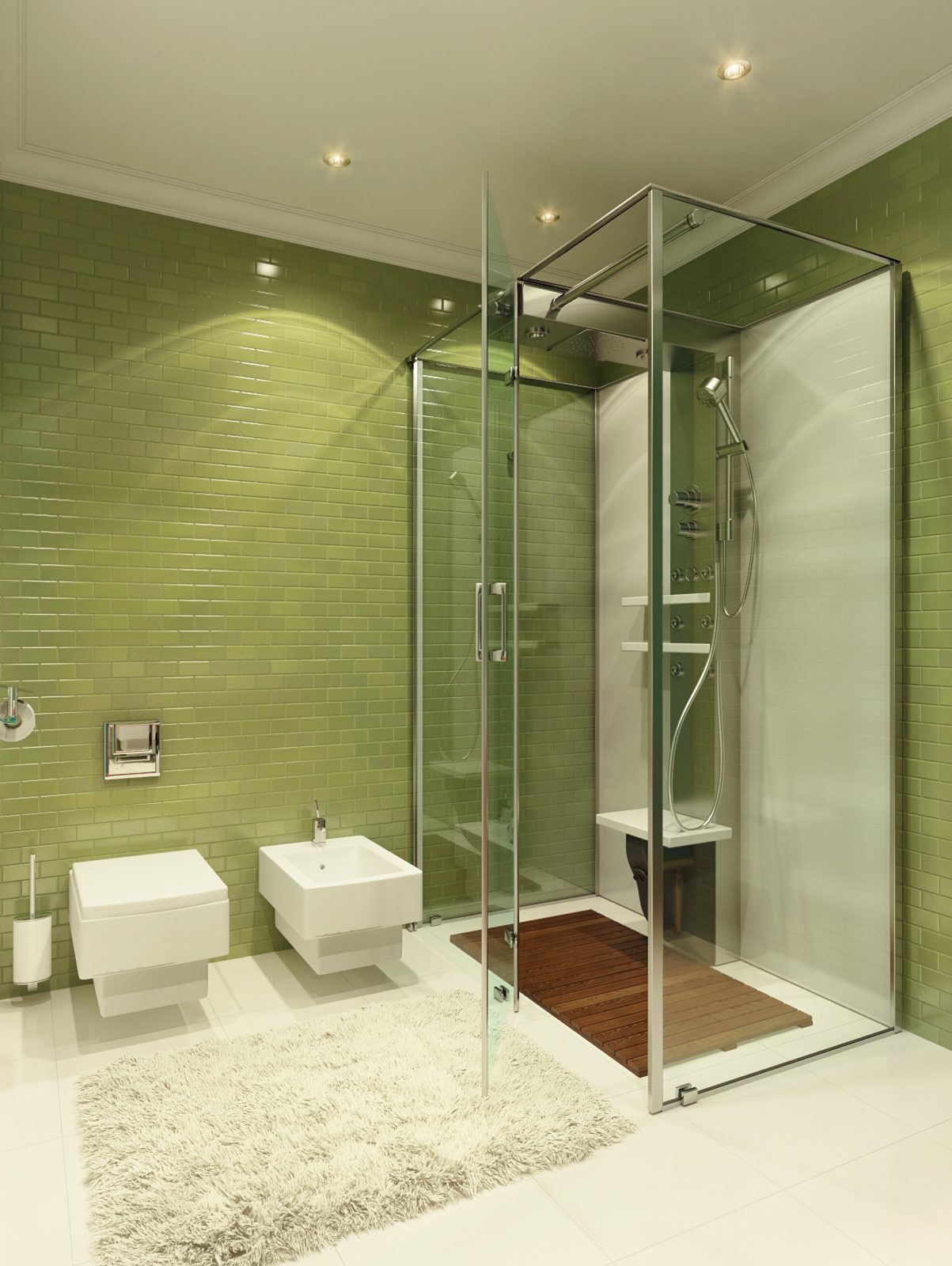 So, is that modern apartment design above make you interested? Let's follow the step to decor it right now! Arrange your apartment becomes more trendy and stylish like that.