Roohome.com – Apartment for family will be better if there are not only a place for the whole family to assemble but also a cozy retreats and fun playground. Applying lots of playful features in your apartment will be a good news for your children right? Natural elements are perfect to decorate your apartment, especially wooden accent and stone with the bright color would be create friendly apartment for kids.
Creative designer like Yo Dezeen, make an apartment design that is friendly for kids, he apply cartoon theme and give lots of features for playing. It will be an amazing apartment for family.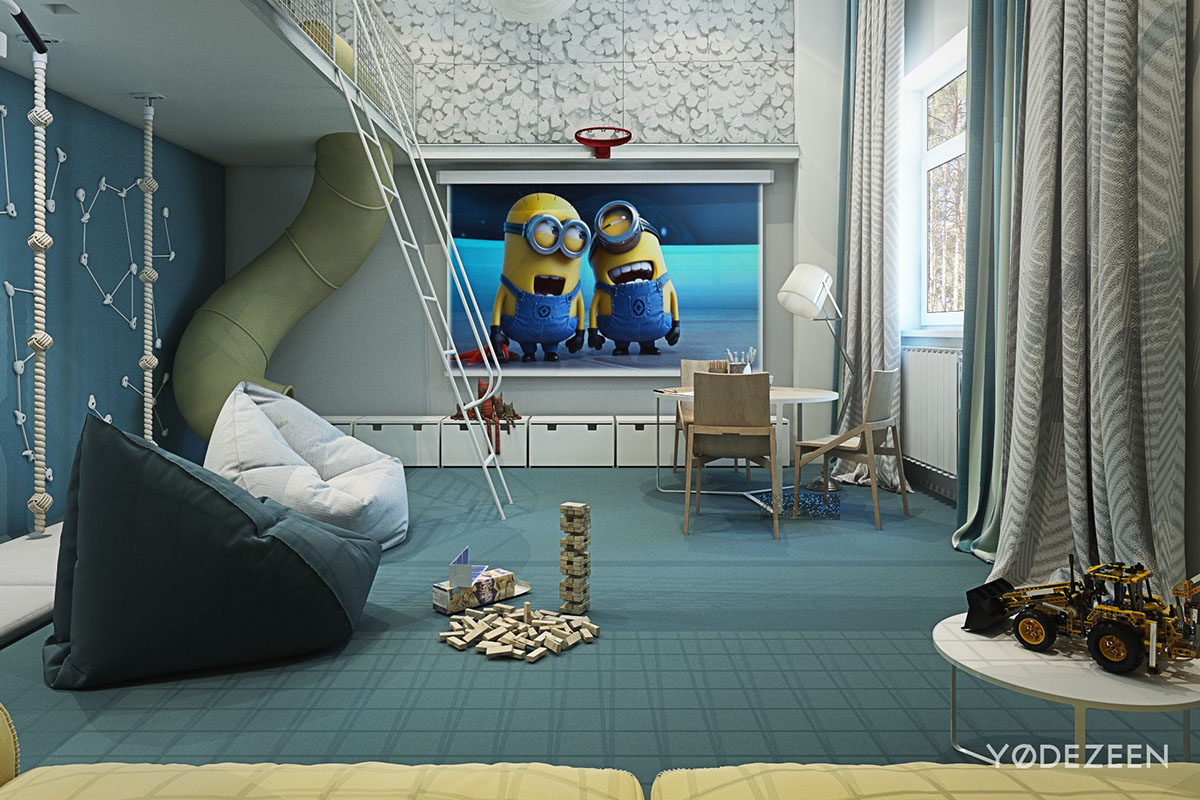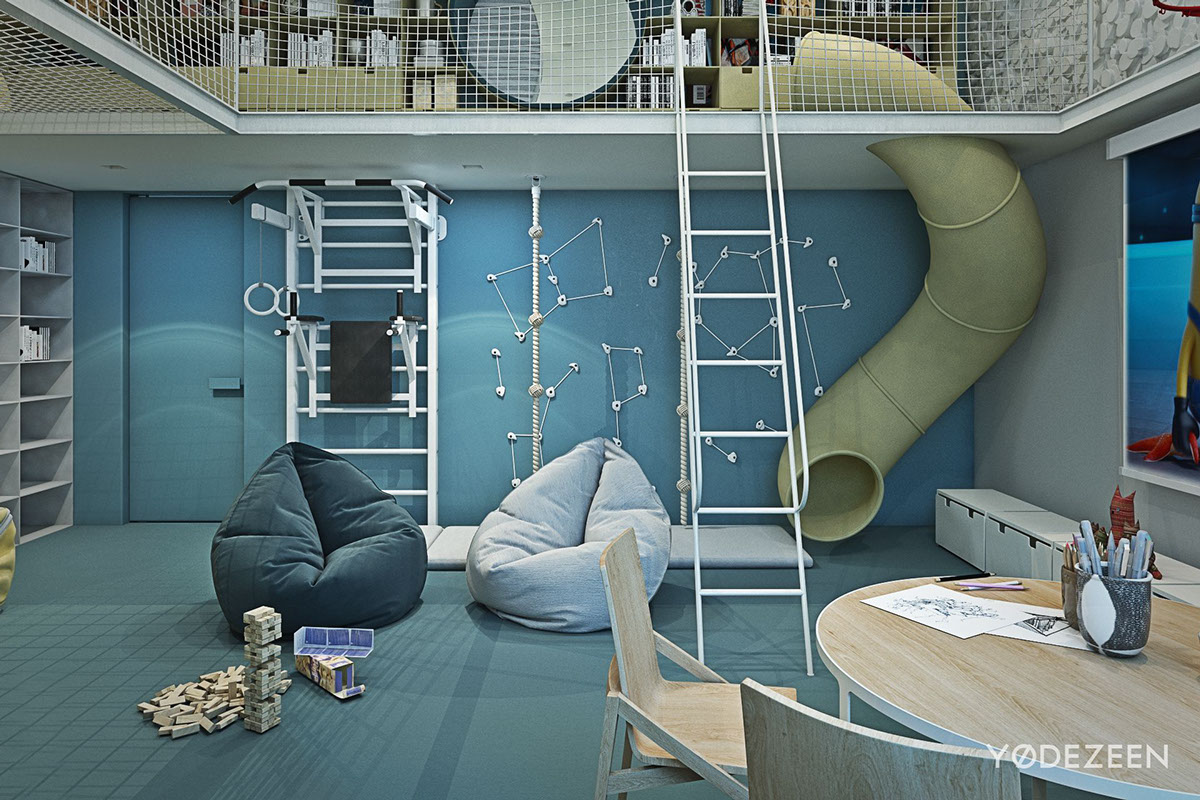 Create a playful atmosphere in your living room. Don't forget to give a spacious space and playful features in apartment for family. Soft colors would be a great option for this room. Hanging ladder and slide will be access to the attic that is so fun for kids.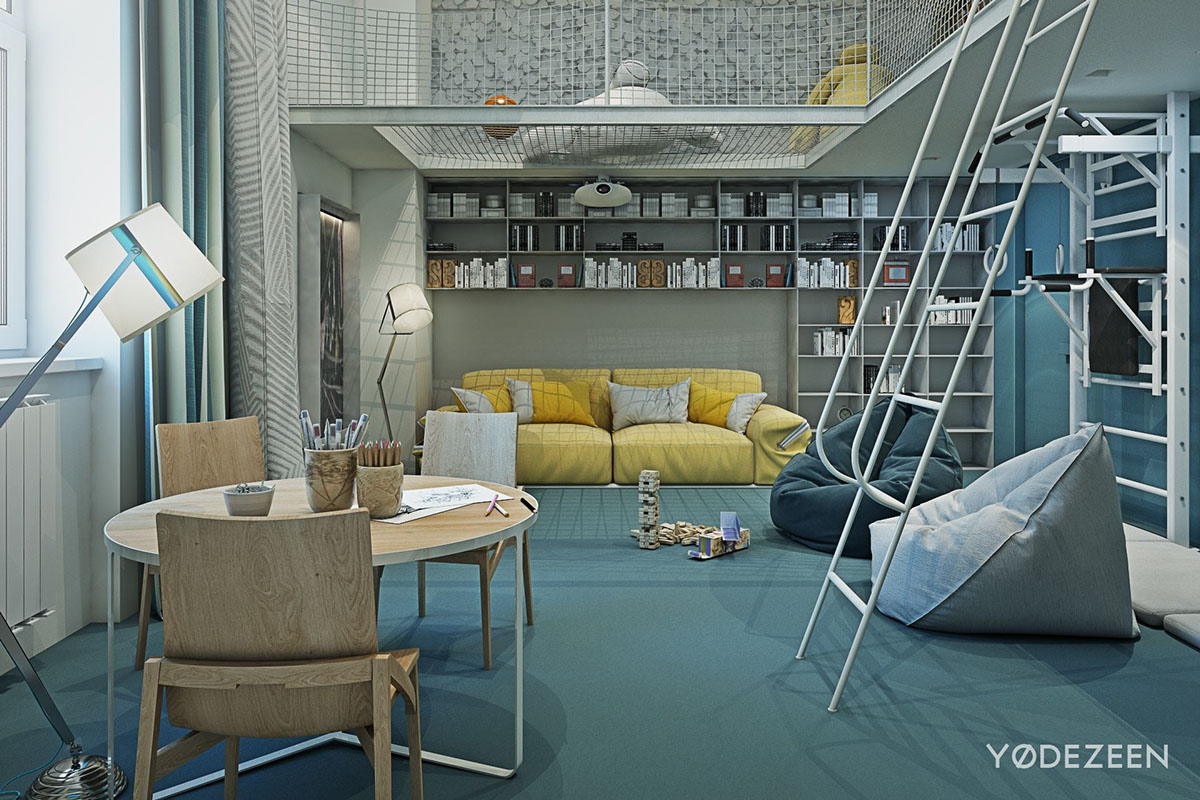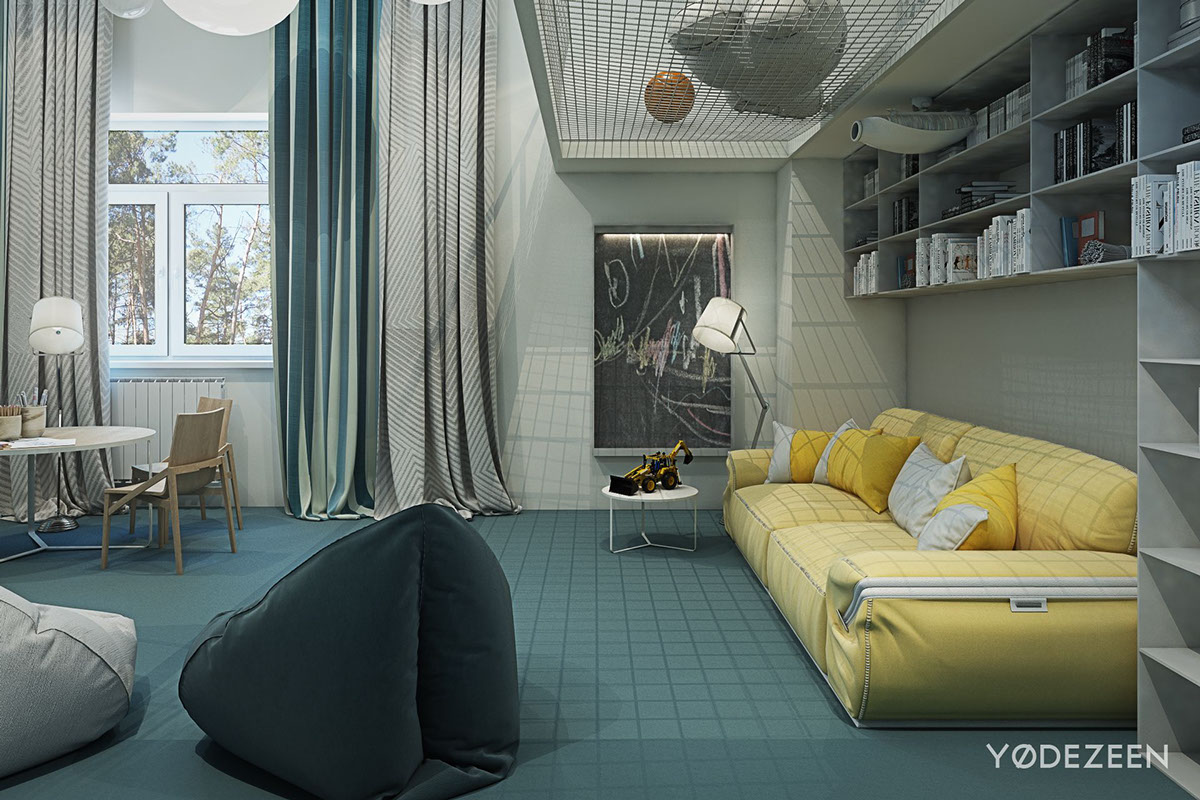 Modern sofa with yellow-colored enhance the living room, simple lamps with the light that are not to bright beautify this room also. You can put some wooden furniture, that is the element of nature that makes cozy place.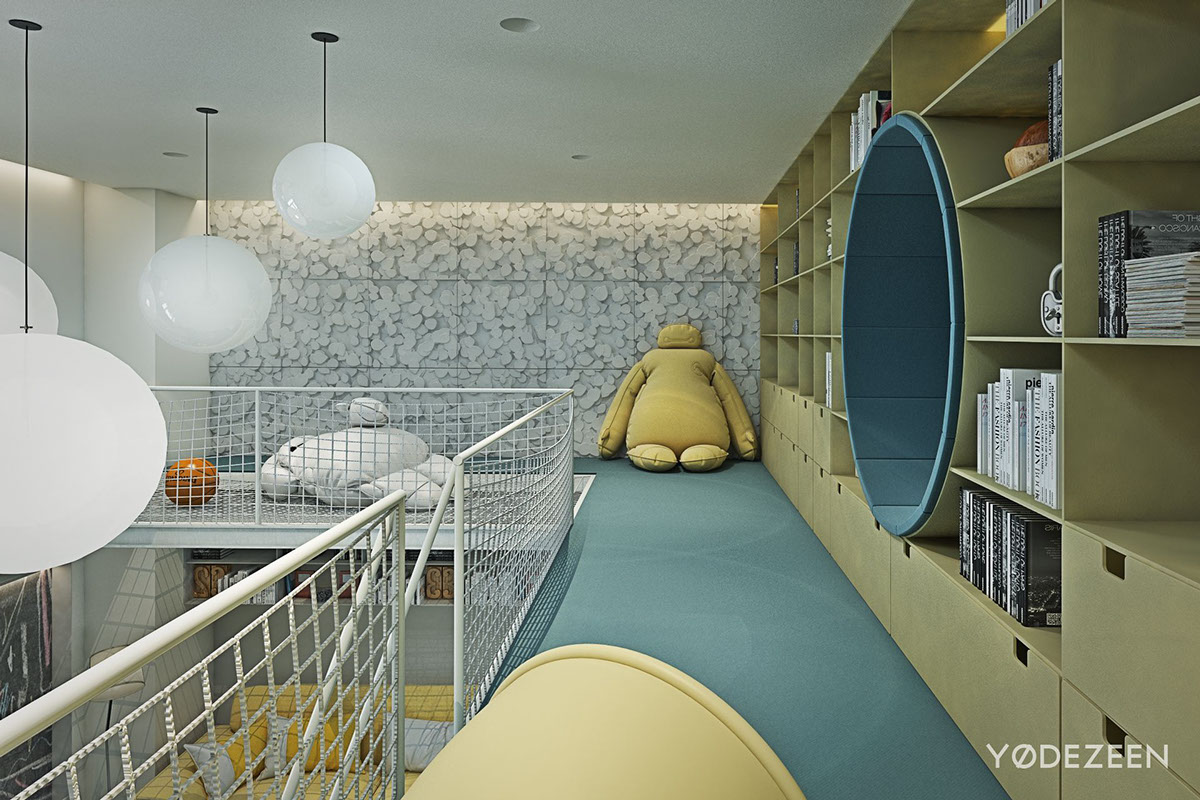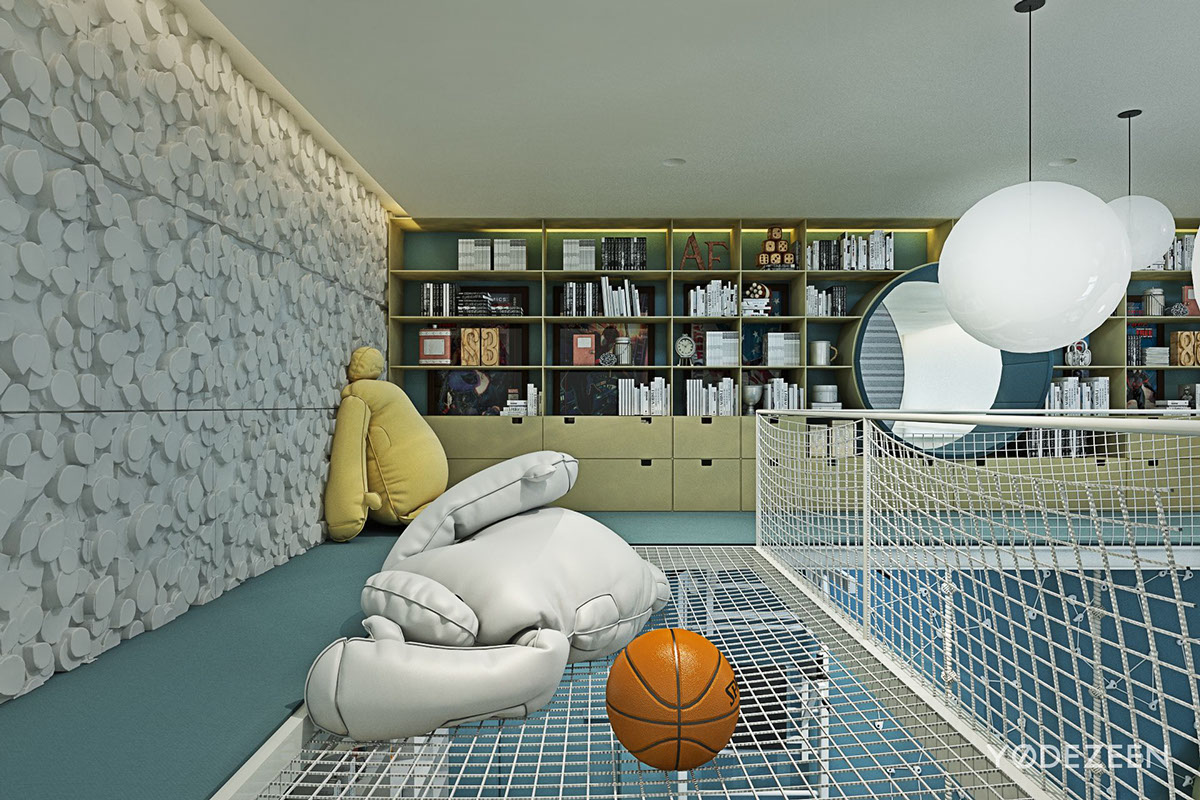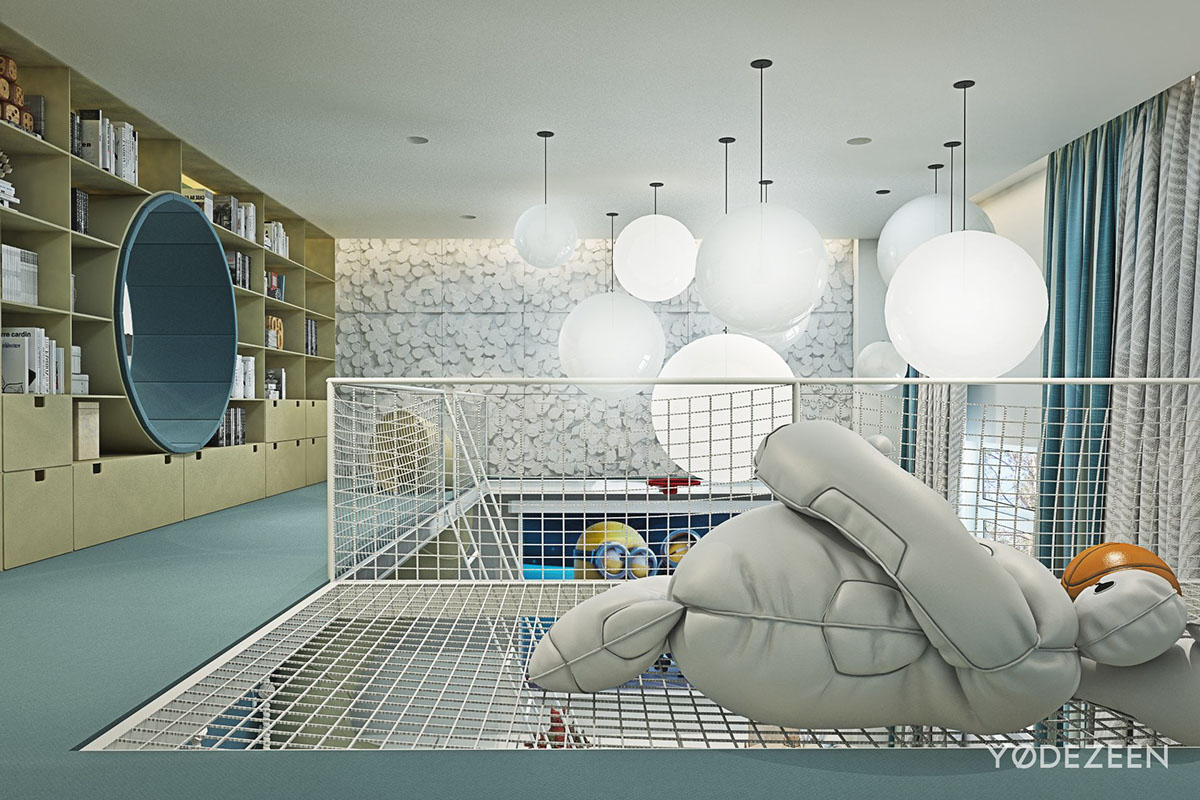 The attic with the spacious space can be used to learn and play. You can also apply a bookshelf on the wall and gave the hole to make an access to the next room.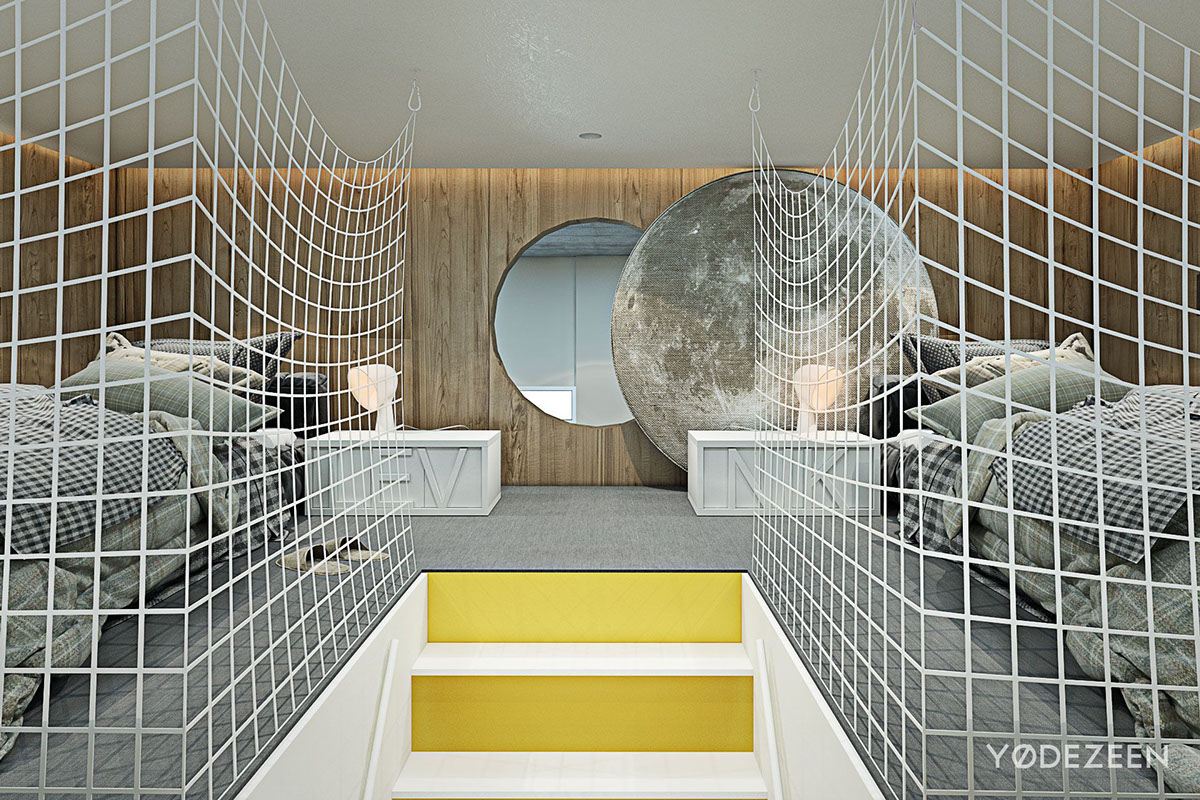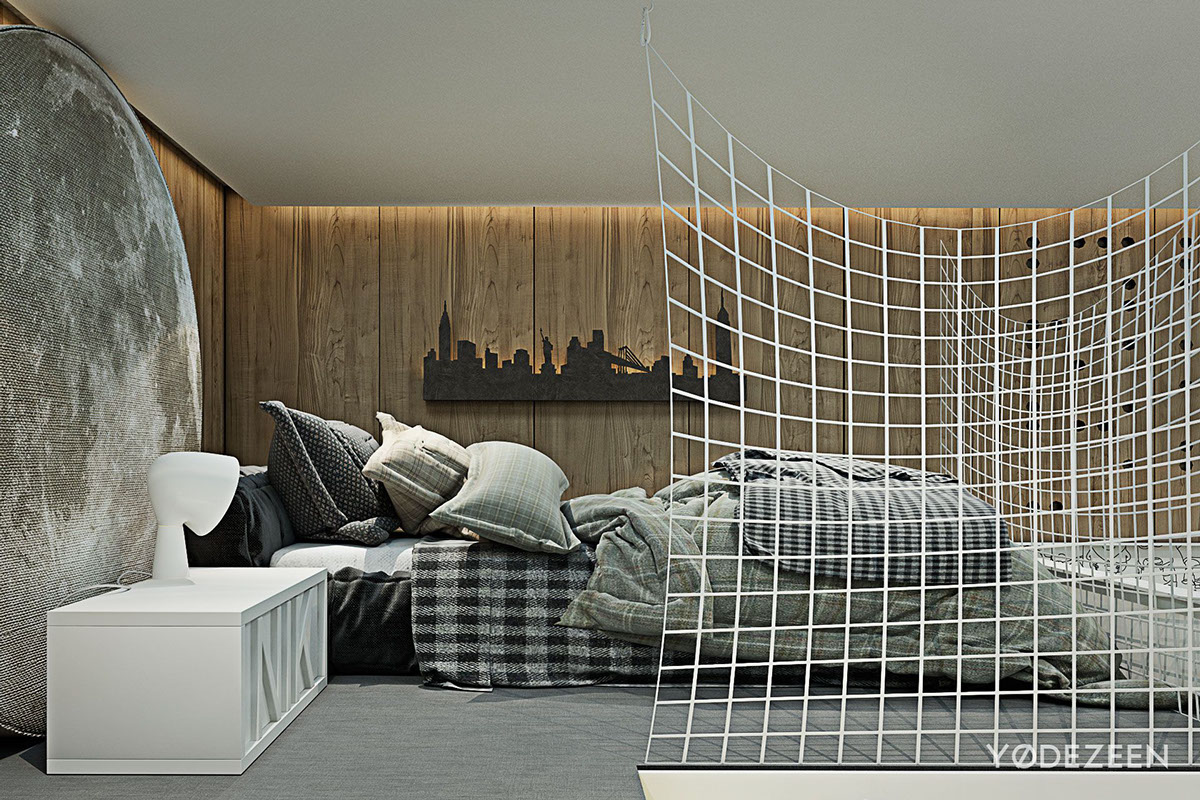 The next room can be a bedroom for your kids, it will be cozy bedroom ever.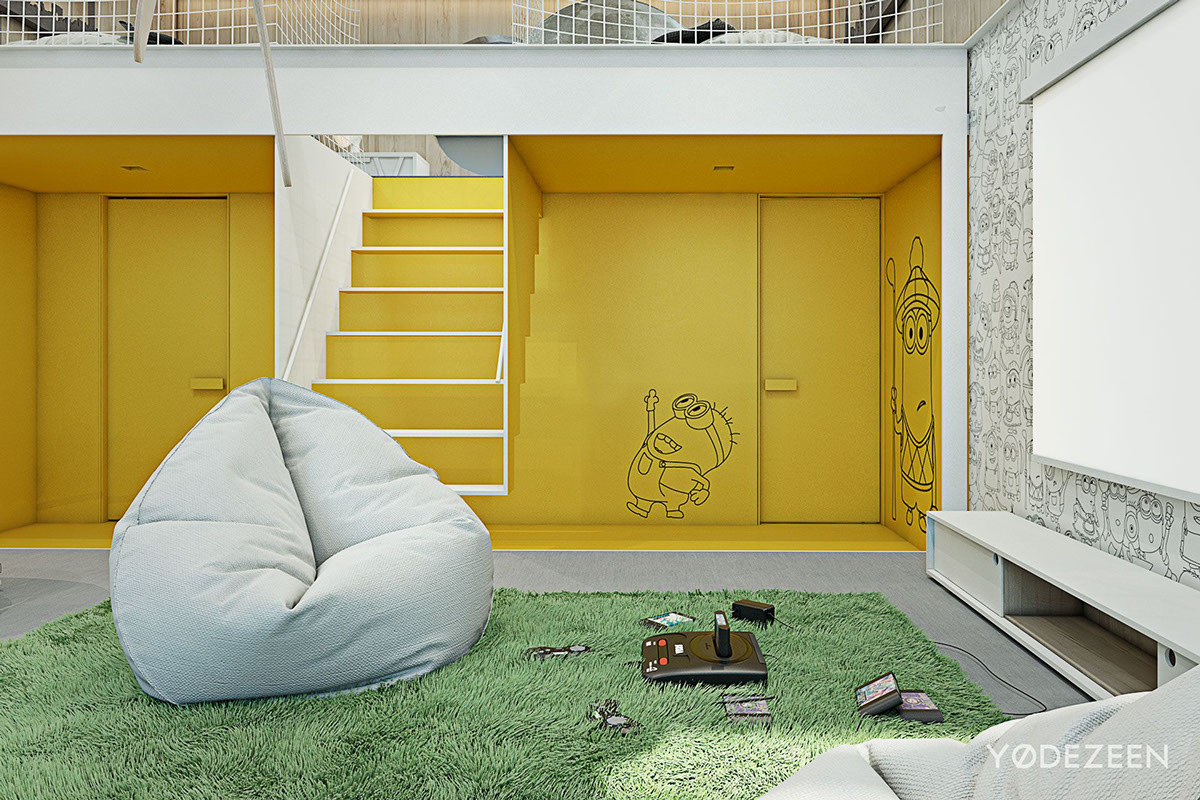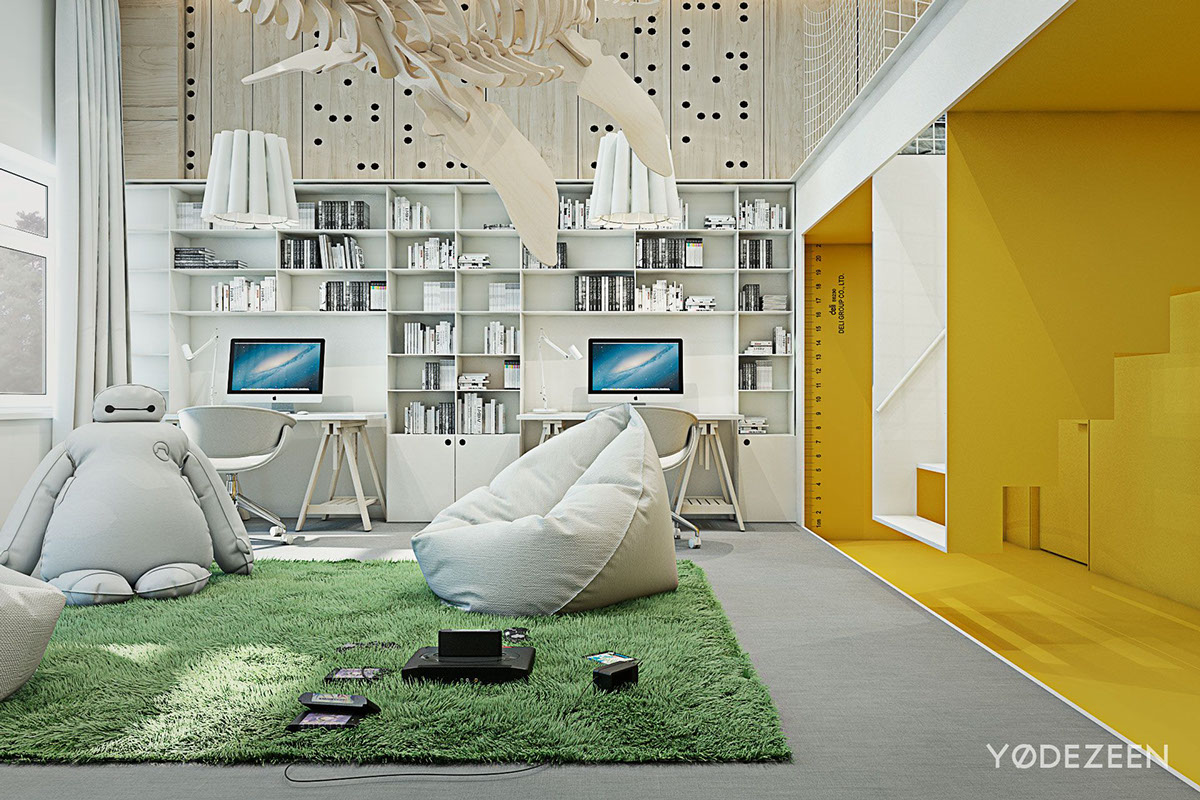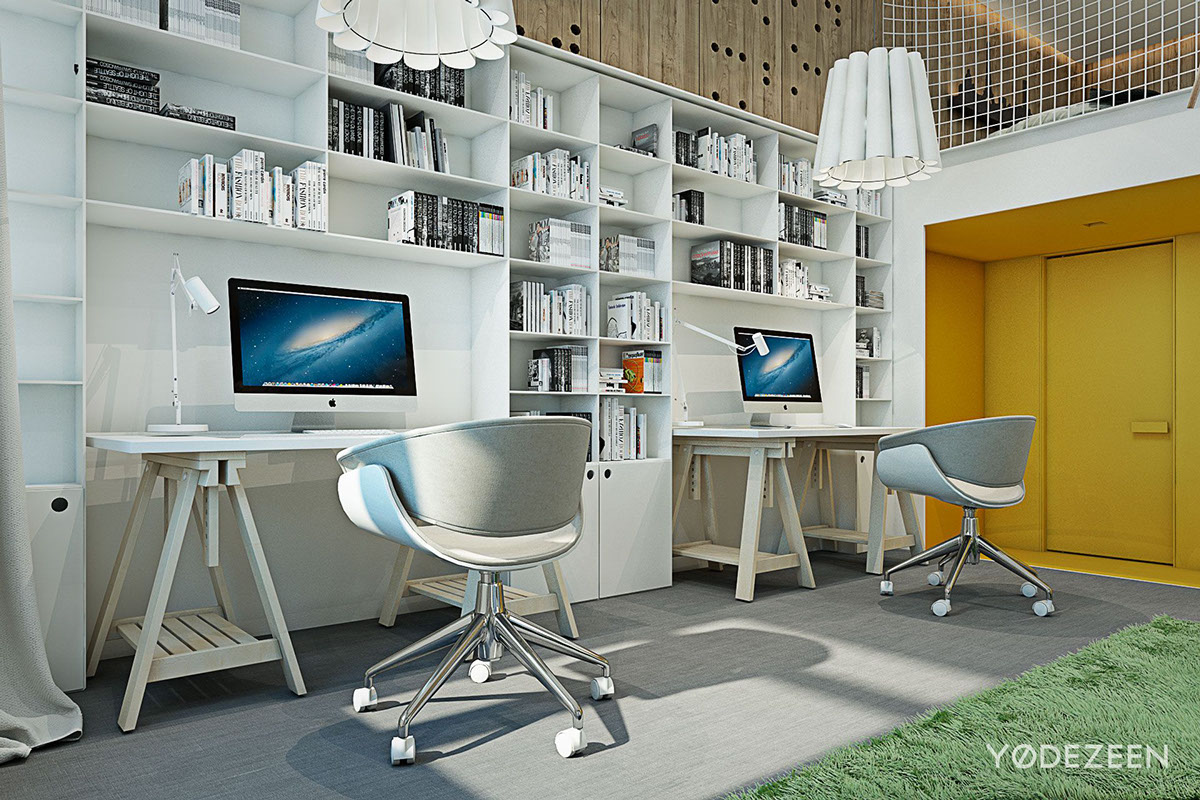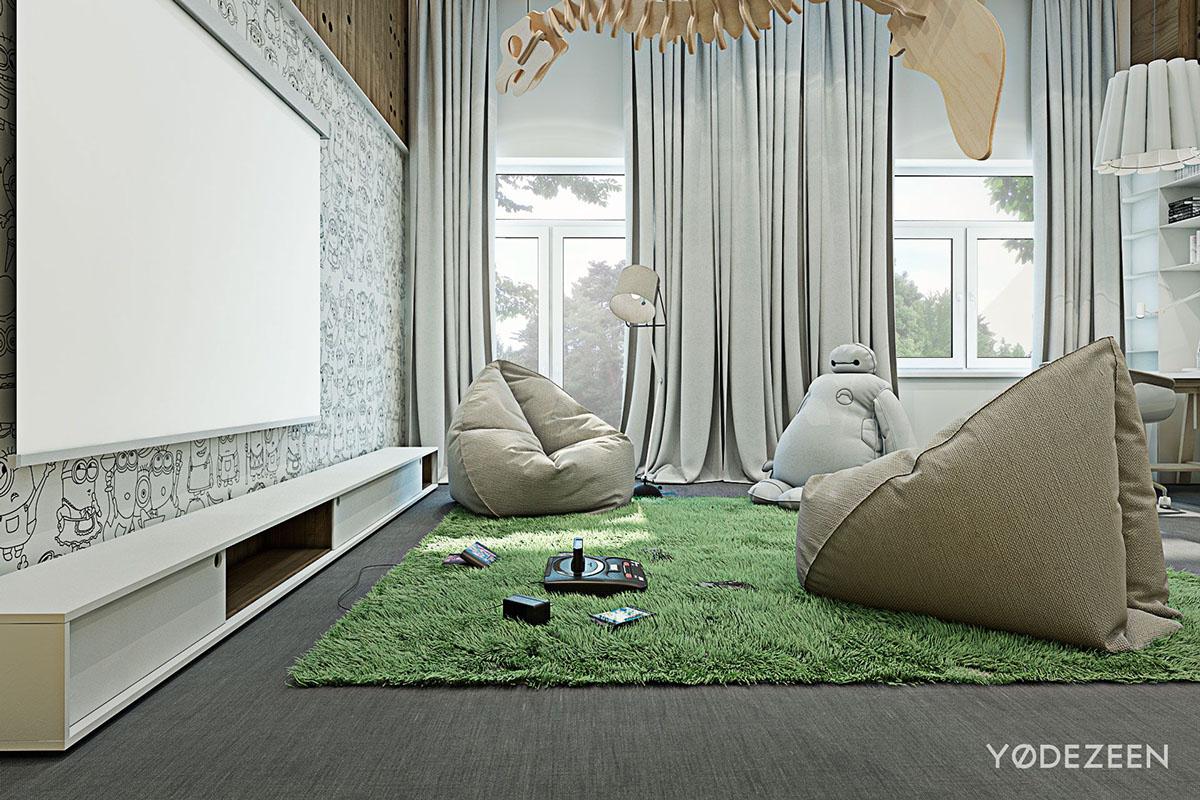 Work space will be more fun with a colorful accent with modern beanbag chairs.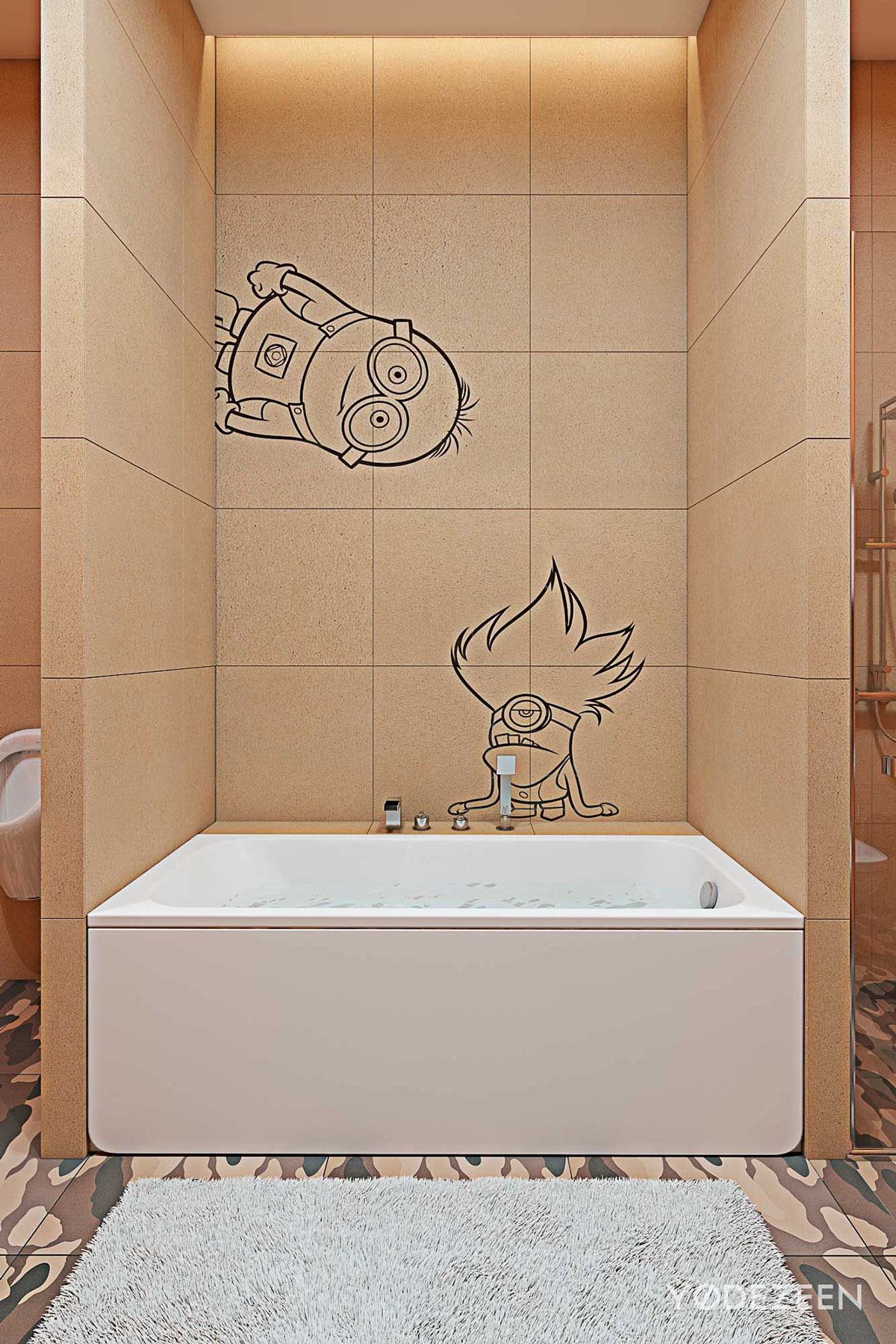 Creating an apartment design with a cartoon theme that your kids would be like, it so very interesting right?