Roohome.com – Decorating a small bathroom is a little bit difficult if you did not know what is the best design that very suitable to apply in. But do not worry guys, because we have the best solution for you to arrange your bathroom with modern small bathroom designs. We would like to share the design which combines with a backsplash that makes your design looks so modern and trendy. Therefore, you could see the modern small bathroom decorating ideas down below. Probably it will help you to arrange your bathroom does not look monotonous but it will become so remarkable design.
Masculine Small Bathroom Design Decorated With Gray Tile Design
Usually, every man likes to decor their bathroom with a simple design but still looks cool and trendy. To make the room more perfect, you may decorate it with a dark theme that very suitable to apply in this modern small bathroom decorating ideas. This will bring out the masculine impression in it. The designer gives you the best solution to arrange the room into a masculine small bathroom design that looks so perfect with the tile backsplash or wall texture design also. Put any small storage if it is needed to keep your toiletries.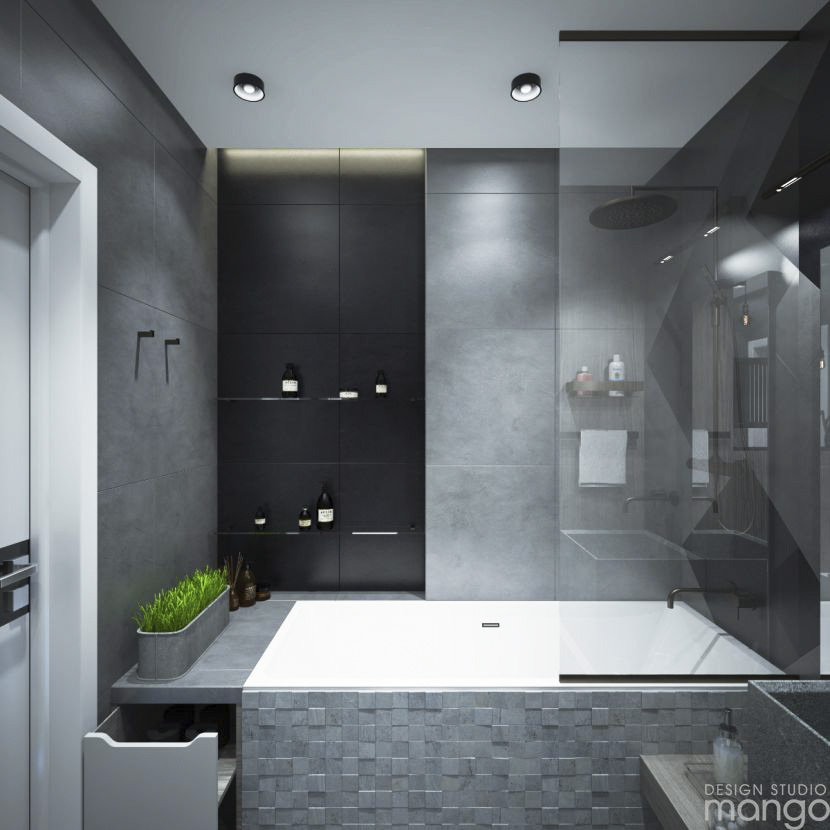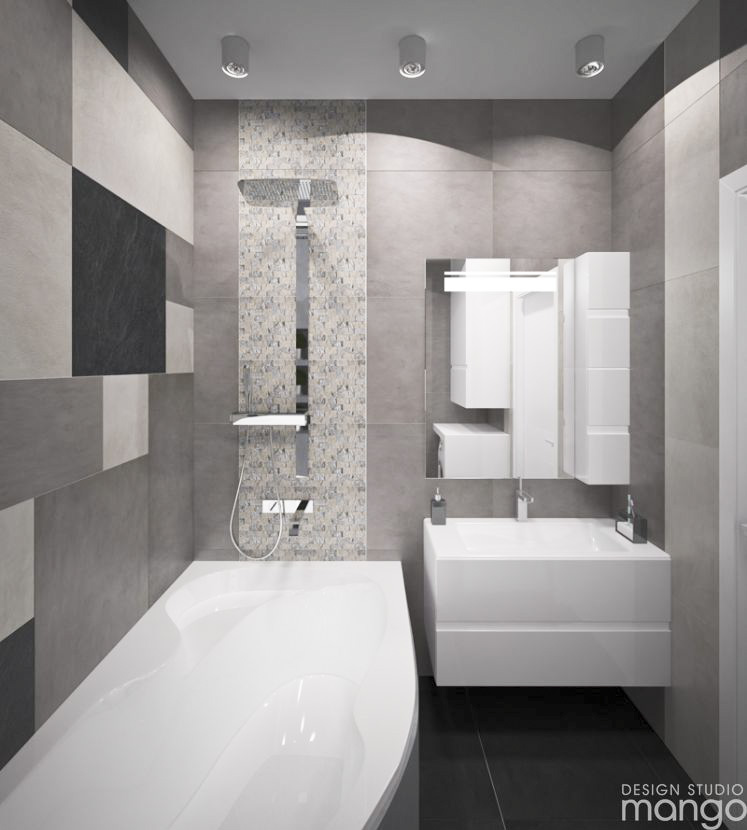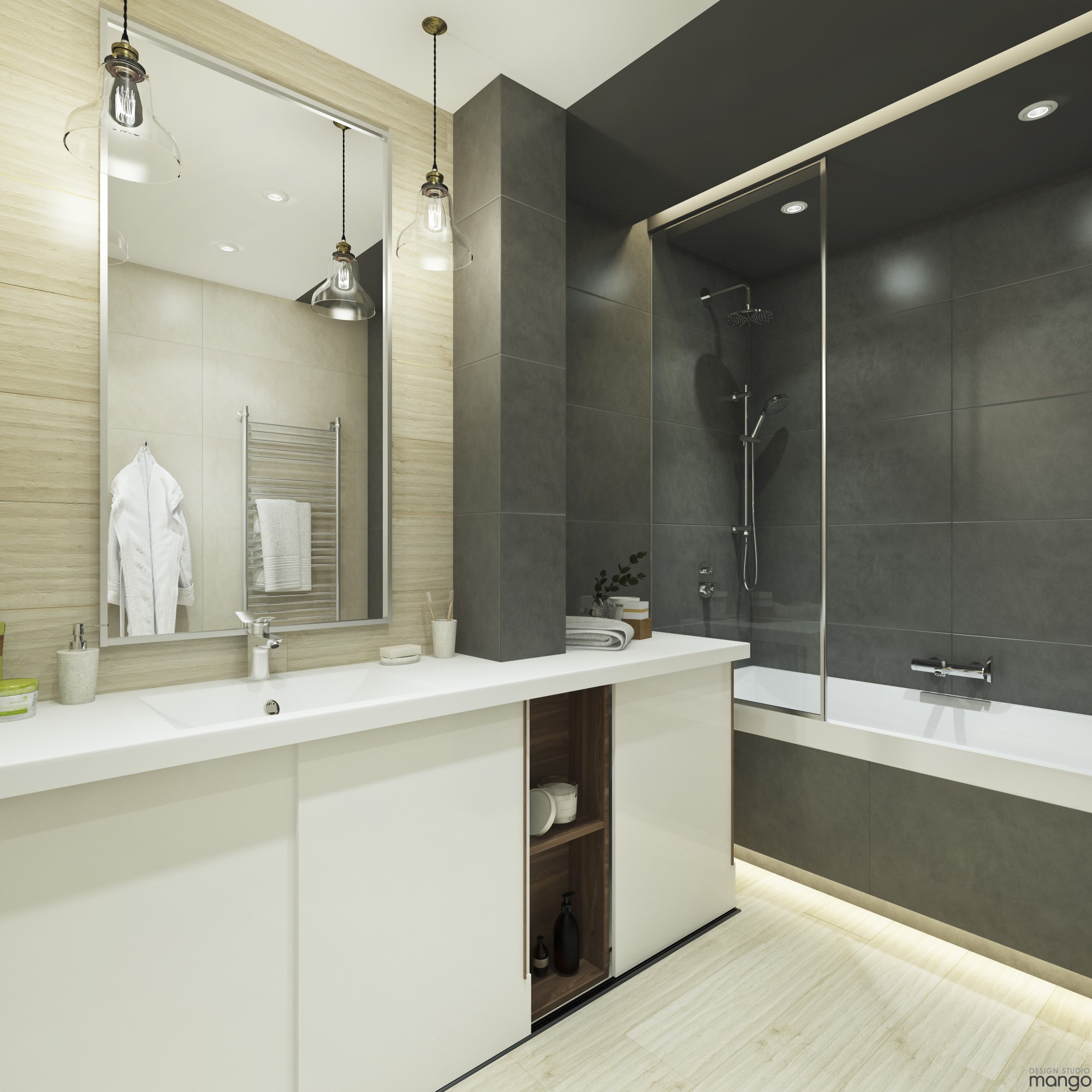 Minimalist Small Bathroom Decor Decorated With Modern Tile Pattern Design
Then, if you want to create a minimalist decor for this modern small bathroom designs, you may arrange it with a backsplash design which very suitable to apply in. This will very perfect that you combined in your design. A minimalist small bathroom decor will look more awesome if you can choose a modern tile pattern design to cover the wall. To make it more complete, you may add a perfect lighting also that can make your design become more trendy and awesome. Choosing a bright color that can make the design better.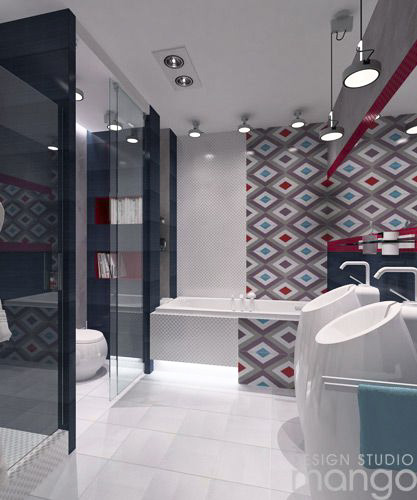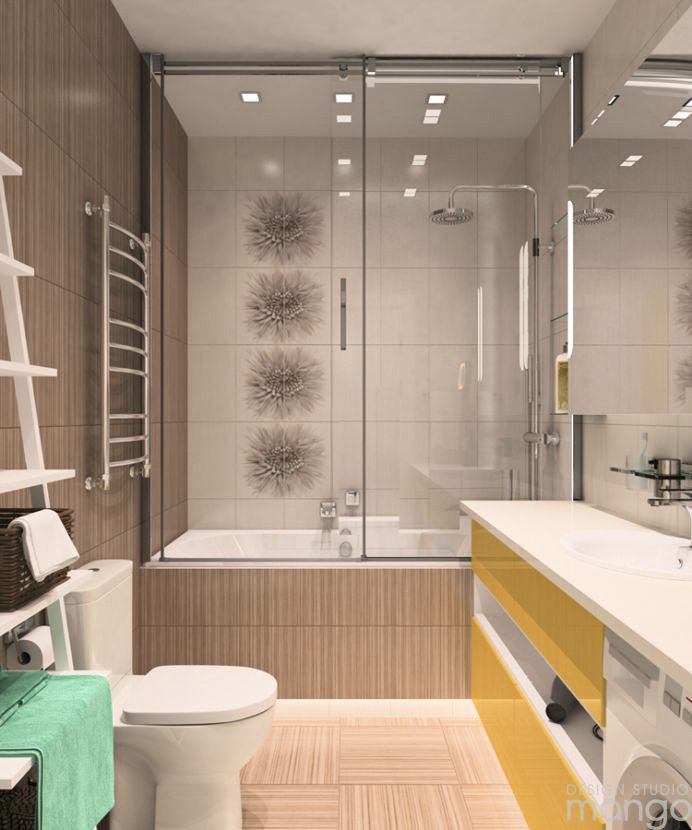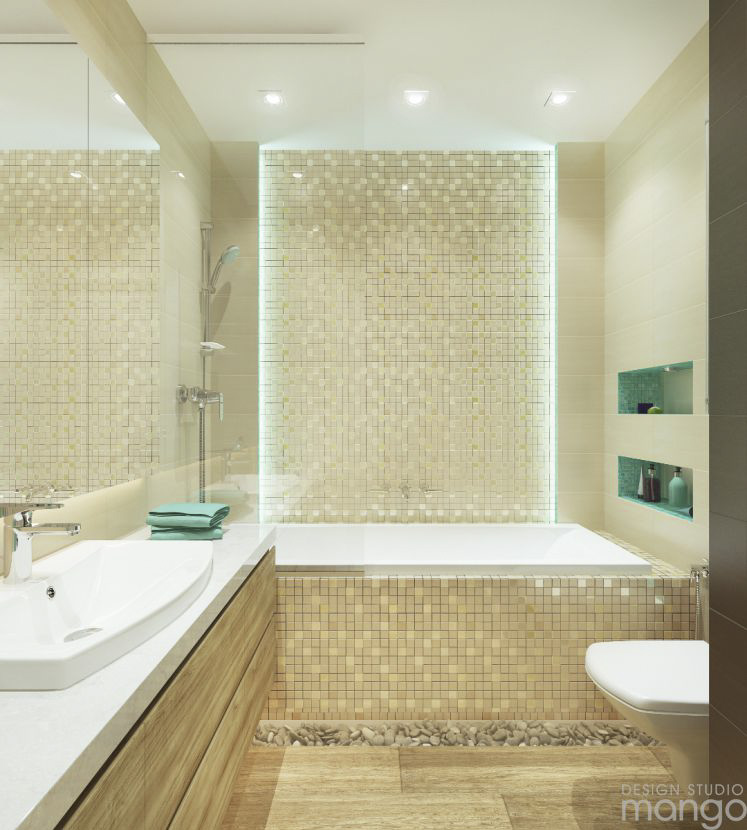 Small White Bathroom Design Covered With a Tribal Tile Decor
To make your small bathroom looks bigger, you may try to decor it with a perfect organizing. Here, the designer introduced you a perfect modern small bathroom decorating ideas with a new idea like a small white bathroom design covered with a tribal tile decor. You may choose a tile design with a colorful design that very perfect to apply in. It also possible if you combined it with a wooden accent decor ideas to bring out a modern look in it. Arrange the part of the wall or floor with a tribal tile design.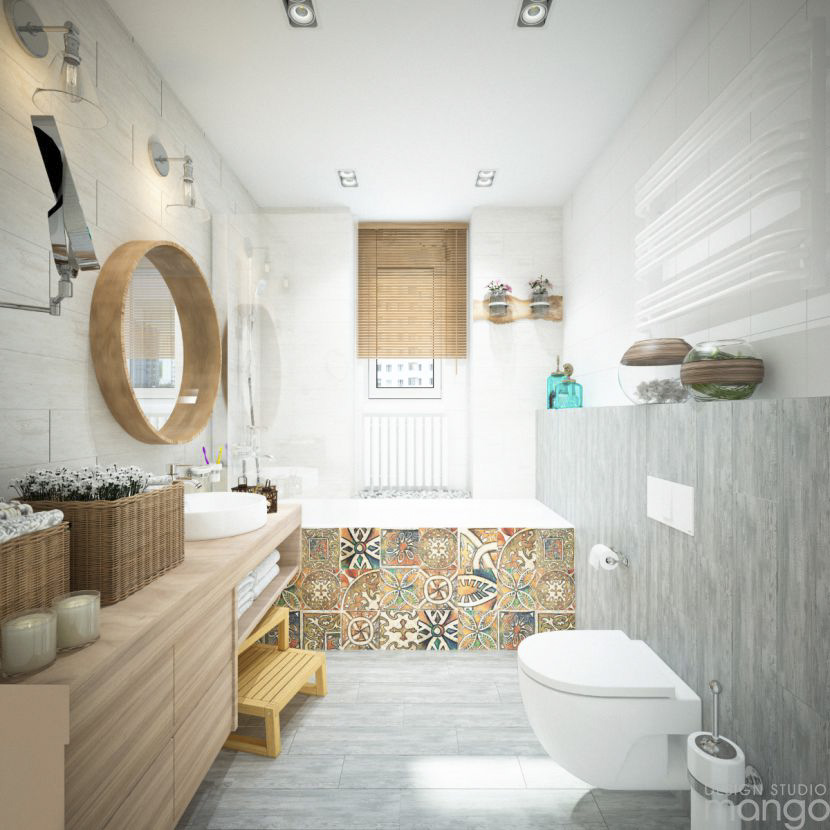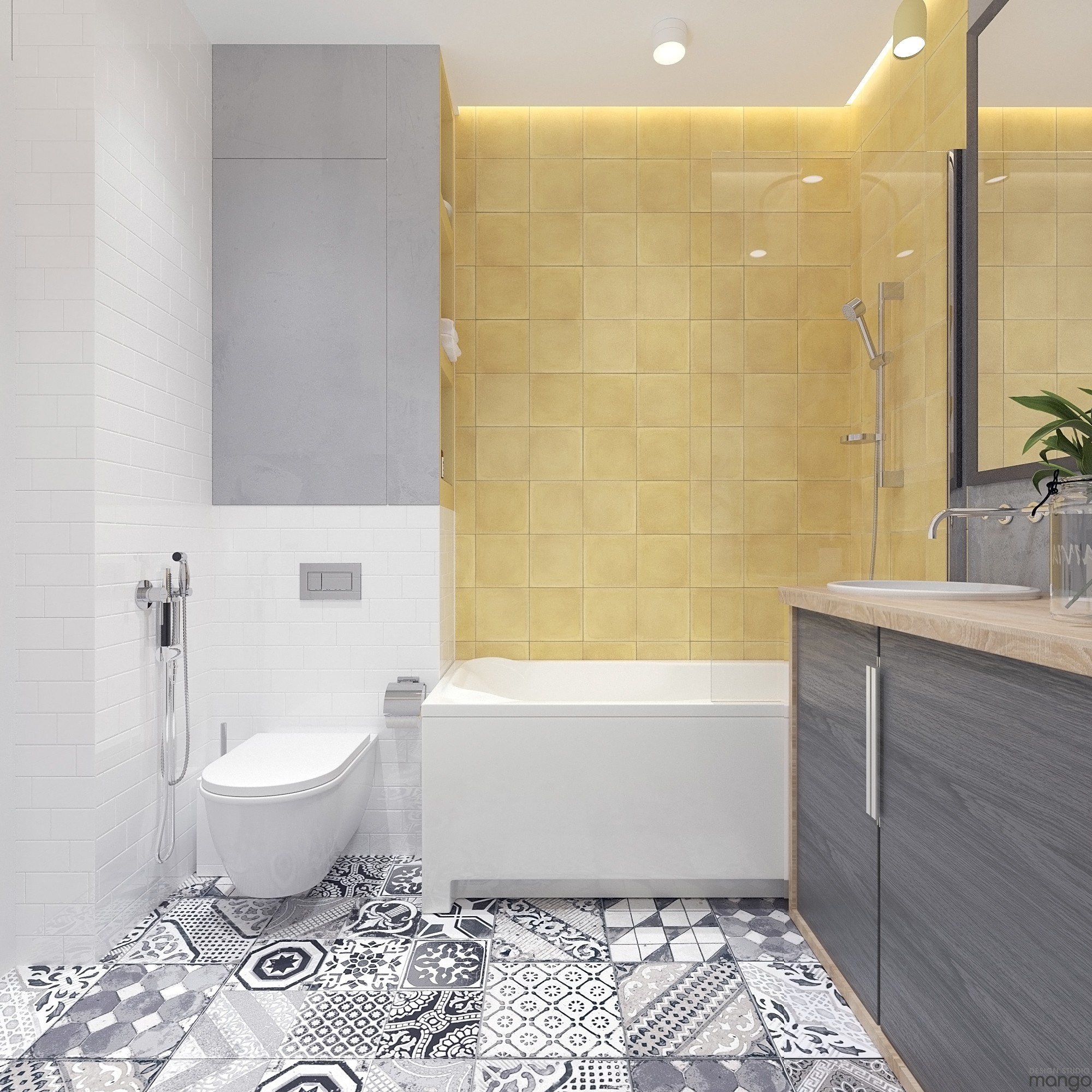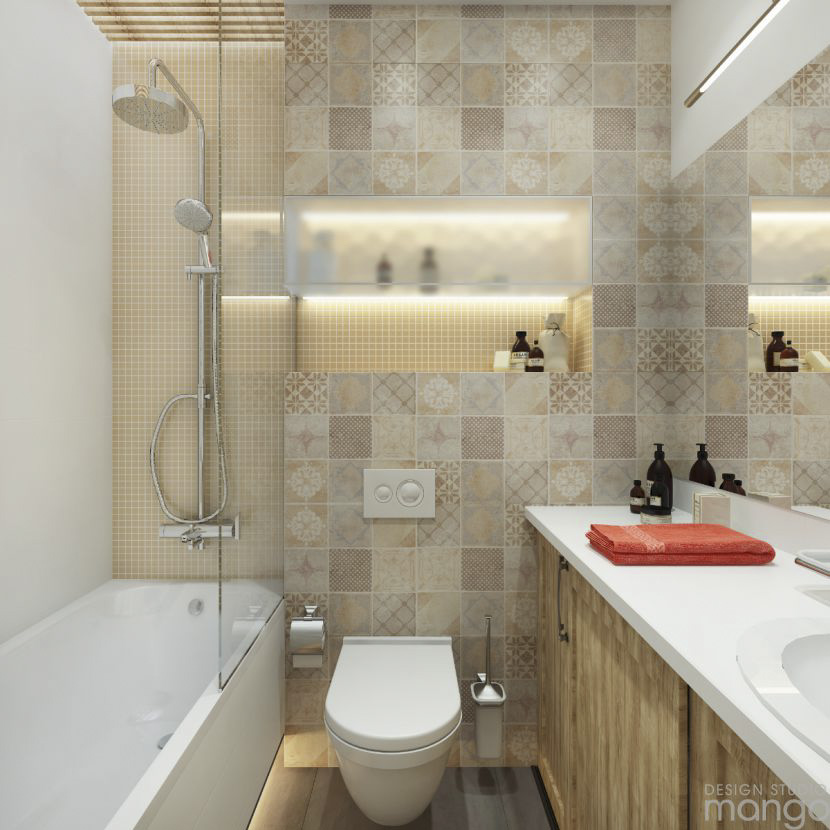 So, do you want to apply this modern small bathroom designs like those design above? Do not miss your chance to arrange your dreams bathroom design to make it become more awesome and perfect. Let's go follow it right now!