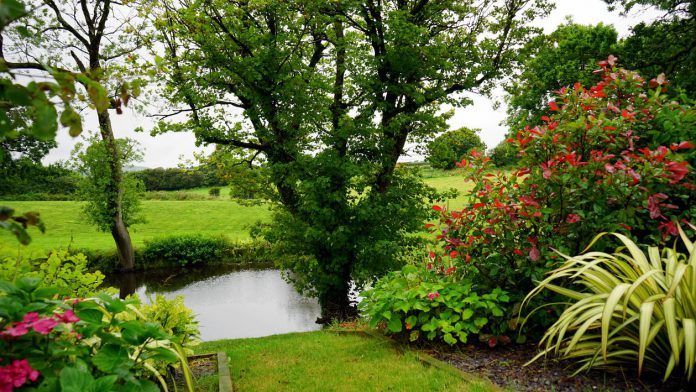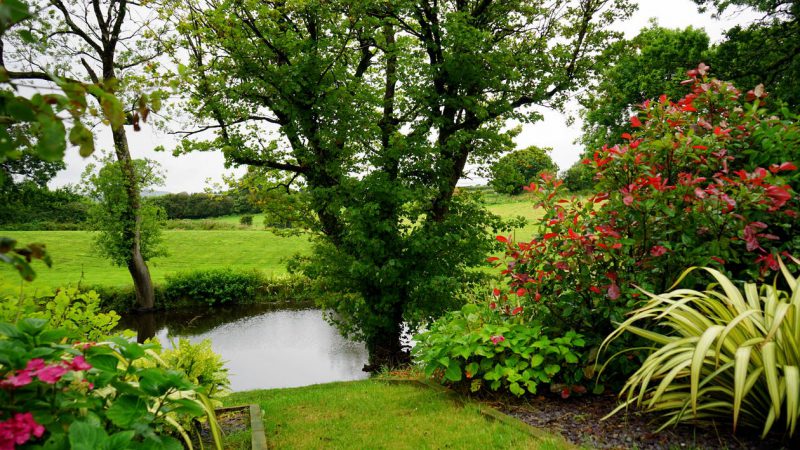 With rising environmental pollution, most people wish to spend their time with the beauty of nature. Some head over to scenic places, while others step outside in their gardens. After all, it is a sacred place where people relax and rejuvenate to unload their minds. But is your garden in good shape? All the old furniture and rusty flowerpots can curb the garden's visual appeal. Likewise, sitting around dead plants and overgrown grass won't let you connect with nature.
So, why not beautify the garden and turn over a new leaf? Greenery and aesthetically pleasing gardens appeal to our senses and soothe tension. Similarly, the colors, design combinations, fragrances, and sounds of birds chirping in the garden can make anyone fall in love with nature. Instead of going over the board, look out for simple concepts, and grab things that add more value to the garden. You can invest in fragrant flowers, add a patio, or use some stepping-stones.
Otherwise, let your home garden be an extension of your creative side. It doesn't matter big or small your outdoor space is; you can play with design principles to spruce up space. And if you are falling short of ideas, have a look below. Here we are revealing incredible tips to increase your garden's beauty.
1. Hang in Hammocks
Everyone wants to create a stylish sanctuary where they can relax and unwind. And as spring is around the corner, it is the perfect time to turn your outdoor space into a serene retreat. Besides getting plants and furniture, installing garden hammocks could be the best thing to start. It provides a blissfully serene spot for napping in the sun and a perfect reading corner in warm evenings. There are plenty of styles to suit every garden's theme, from freestanding hammocks to ones that you can attach to trees. So, get ready to kick off your slippers, grab a book, and enjoy some fresh air while swinging in the hammock.
Also, pay attention to the shade of the trees in your garden. Don't let the tree get so thick and make the garden dirty. The trick is to cut the branches regularly. Maybe you can call Fresno garden and tree care services to keep your garden look enticing.
2. Decorate the Boundaries
First things first, take a look out of your window and inspect how the boundaries look. Are they visually appealing, or is there room for some improvement? If any old fences are spoiling the garden's look, give them a makeover with wood treatment. Otherwise, you can use spray paint to freshen up the color. Besides this, consider adding some decorations along the vertical lines. You can hook some spring lights, artificial plant screens, or hang flowerpots.
3. Group Plants Together
Although varying species of flowers and plants look impeccable, a collection of plants with the same foliage can make a greater impact. So, why not decorate the garden with a theme? Firstly, stand back and take a look at the colors of your garden. If you have more purples than pinks, combine them. You can repurpose a bathtub into a planter with similar colored flowers and green plants. Similarly, you can surround the patio with tulips or red geranium flower pots to create a focal point. You can also apply this design principle by planting along the edge of the garden with repeated flowers.
4. Dispose of Weeds
Weeds are a gardener's worst enemy and something that can compromise the look and beauty of your garden. Weeds are plants, but some can take over your lawn and reduce the growth of other plants, thus sadly, they have to go.
You can remove weeds efficiently with the help of chemical or homemade weed killers. Chemical weed killers are available in liquid and granular form and the choice depends on your lawn weeds and the season. It's important to have thorough knowledge before choosing the right weed killer.
5. Build a Gazebo or Patio
Most people enjoy their tea and coffee outdoors while admiring nature. Instead of carrying a chair every time you step out, consider adding a gazebo in the garden. You can find various them in markets, helping you pick a design that fits your garden space. Otherwise, you can bring in some outdoor furniture, add rocks, and design a patio. In addition to becoming everyone's favorite evening spot, it would make your garden look complete.
6. Add a Fountain
With all the greenery, adding a water feature will bring your garden to life. It would attract wandering birdies for a brief visit, making your garden more animated and colorful. Depending on your garden's size, you can either get a mini fountain or dig one with the professionals' help. You can add stones, eloquent motifs, or ornaments to make it look attractive. Likewise, create different water flow patterns such as bell foundation or sprinkle effect by playing with lighting.
7. Keep an Eye on Bugs
Unfortunately, the infestation can damage a healthy plant in minutes. Bacteria enters a plant through narrow openings, and bugs start climbing from one branch to another. To avoid any compromise on the garden's beauty, keep an eye on bugs. In addition to watering plants, give them room to breathe instead of squeezing them into a limited space. It would ensure air circulation while closing doors for pests to infest plants.
8. Create a Beautiful Walkway
It is time to give your traditional gravel path an upgrade by creating a beautiful entryway. If you like rustic looks, add pallet woods on the soil to walk between the garden. You can leave space between the wooden boards to allow vine plants to creep underfoot. Besides this, you can place gray gravel on the entryway to create a welcoming yet informal look. However, if gravels don't align with your garden's theme, feel free to place concrete.
9. Include Climbing Vines
Is your garden missing out on colors? Vining plants hold the power to brighten up your entire garden. With their sweet scents and lovely blooms, vines can add color and texture to your garden. Therefore, search for a climbing hydrangea to flaunt creamy white flowers all summer long. Otherwise, if you want something to last the entire season, opt for trumpet vine. In addition to being sun-friendly, it overgrows and plays well with other plants. Remember to plant them in an empty spot because they take up a lot of space while growing.
10. Select Pots & Containers Carefully
Indeed, plain wooden pots have their charm, but featuring colorful planters can draw people's attention. You can use cane baskets with contrasting purple theme flowers or create a rose nest outside windows. Additionally, you can add vertical gardening walls if pots are consuming a lot of space. Similarly, you can also hang the pots on an empty wall in a symmetrical order. Moreover, you can contrast the size of plants with the pots to highlight their key feature.
11. Light Up the Garden
Do you want to enjoy barbeque nights in chilly weather? If yes, consider adding some stunning garden lighting to brighten up the outdoor space. Whether you want relaxed vibes or a bohemian look – the correct choice of lights can make everything possible. Thus, get some pendant lights to add volume to your gazebo or dining area. You can also place a cascade of strings around plants to give an exotic vibe to the garden. However, if you don't want a permanent set up, get temporary lights such as lanterns or candles.
Wrap Up
Surprisingly enough, a lush and scenic landscape doesn't need large space or an enormous budget. You have to use gardening trends,  your imagination skills and designing tricks to make the place look beautiful. Thus, create color contrasts, add some swings and hammocks, or a foundation. Honestly, with intelligent planning and loads of creativity, you can have an impeccable outdoor space.