Roohome.com – Would you want to make your house looks awesome with perfect decor ideas inside, right? Then, what kind of design that will you apply for your home? Do not worry, we will give you some advice to arrange your home become looks so modern with a suitable design in it. What is it? Here, we have the best idea to create a modern home design which makes you feel enjoy and happy while inside. With a beautiful and pastel color decor, it will bring out an awesome impression to your whole room. The designer has been combined the design with a pastel color shade and wooden accent interior decor in it. Are you curious? Let's take a look the modern home interior design ideas here.
Modern Open Plan Living Room With a Wooden Accent Design
Firstly, if you have limited space of living room, you should decor it a suitable arrangement that can make your modern home interior design ideas looks so awesome. Apply an open plan concept design also suitable to make the room looks spacious. The designer here uses a wooden accent as the decoration on the floor or wall features. With this one, you can make as a divider between your kitchen and dining room. Then, it also looks unique because he makes the living room looks like a mini home theater. Do not add an excessive ornament that can make your minimalist living room design more crowded. To make attractive, you may choose a soft color to paint the whole of your modern open plan living room.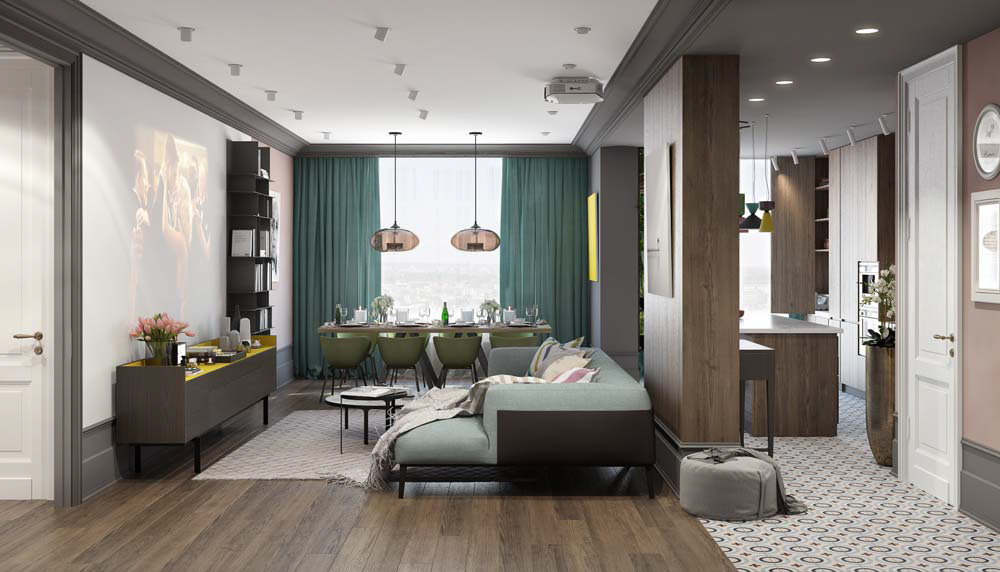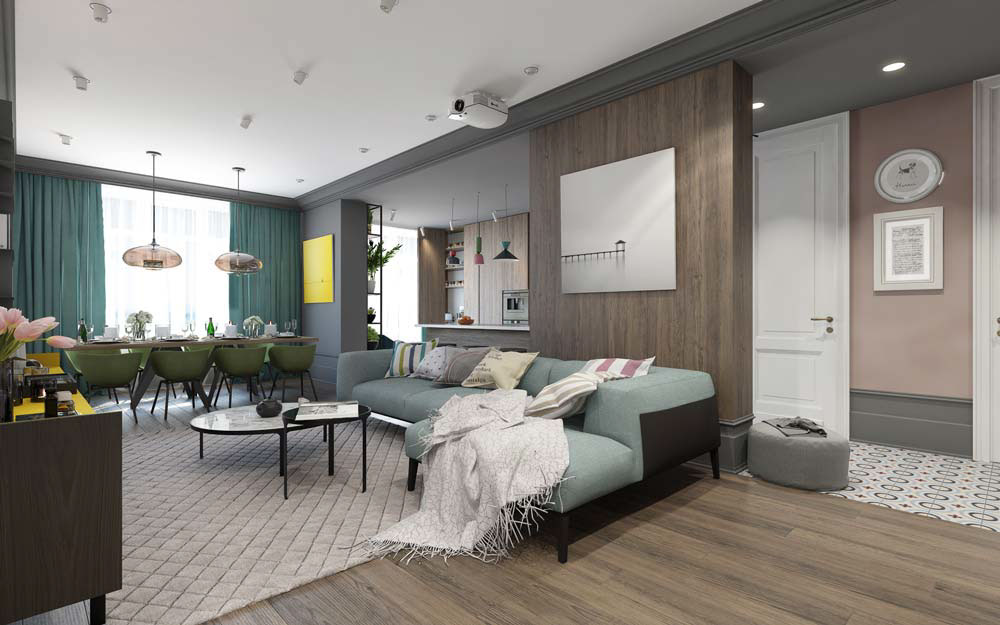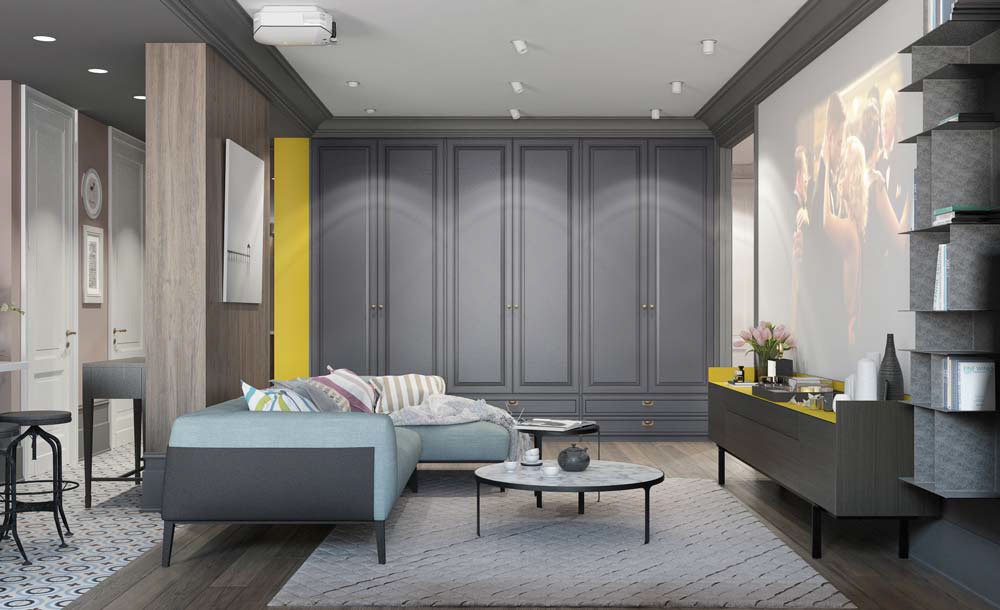 Modern Bedroom Design Applied With a Pastel Color Scheme
Move to the bedroom, if you want to make your room looks chic and fascinating, choose a pastel color scheme as the main color inside. The color inside will bring out a cozy feel while you take a rest in. This kind model of modern home design ideas looks so unique because it using a backdrop to make the bedroom looks so classic. Then, if you want to make it beautiful, it will be better to put an artwork on the wall and other ornaments around it. That is more flexible for this modern bedroom design ideas which use a gray and white color to apply. Adjust a modern and whimsical lighting to make your concept design more perfect.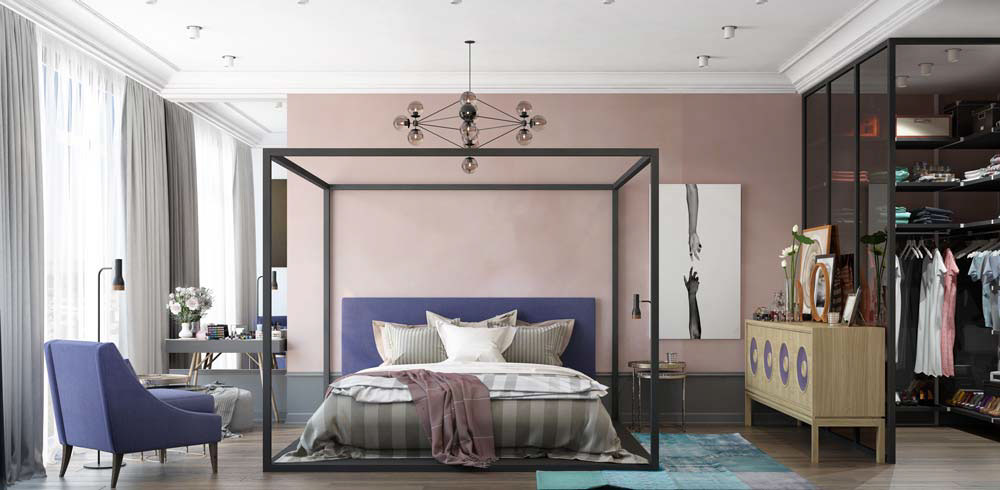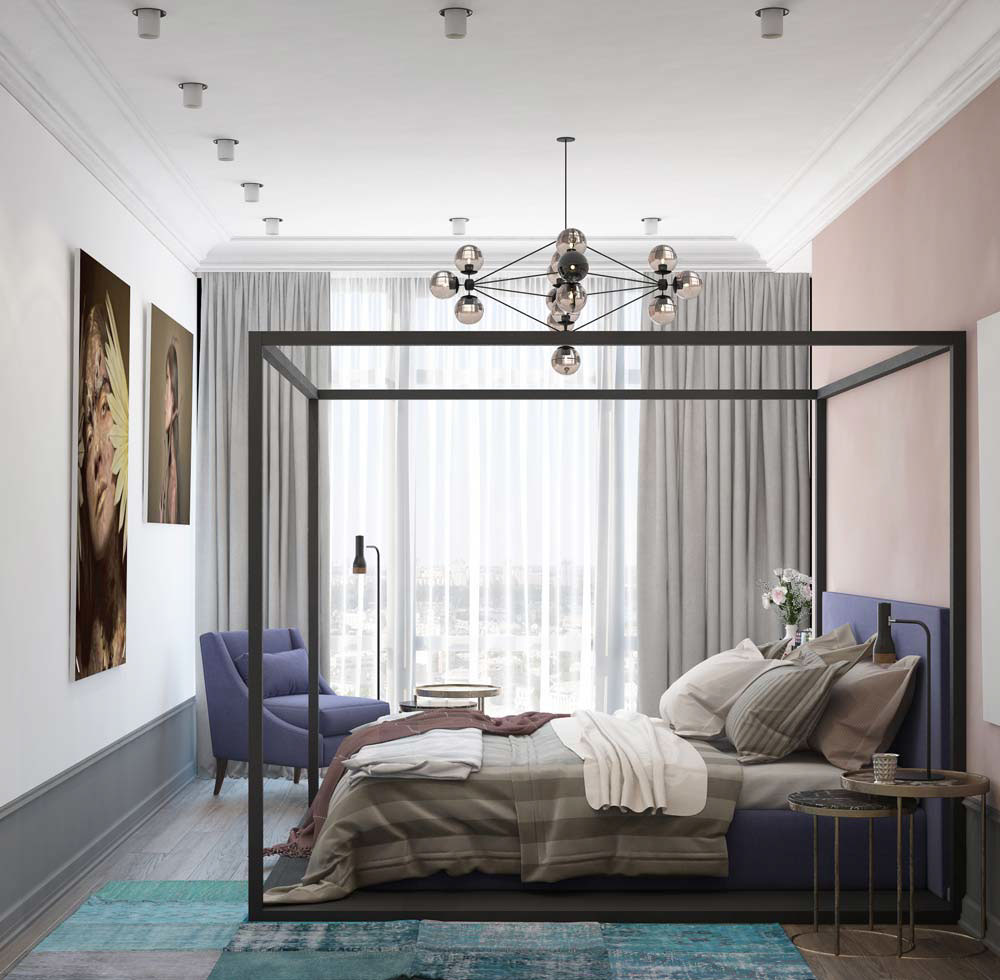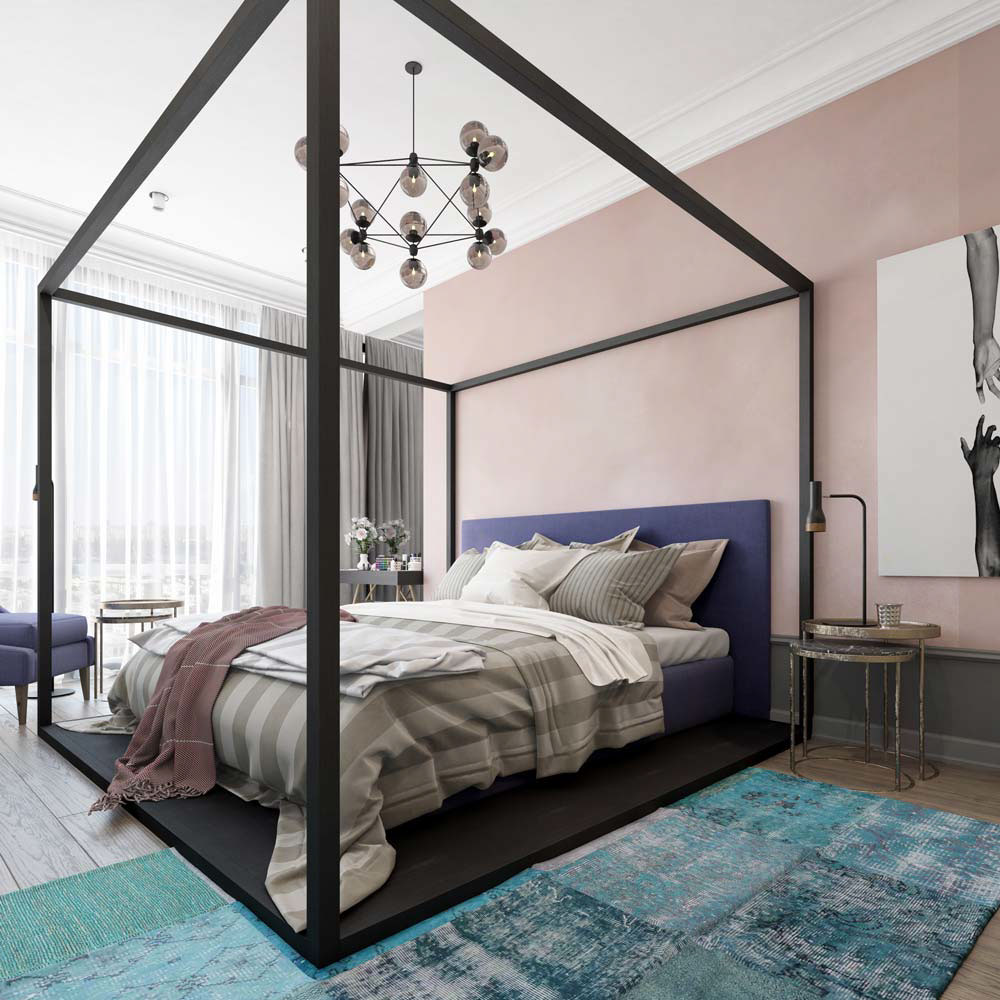 Small Modern Bathroom Arranged With a Unique Tile Design
For the bathroom, you may also create an awesome decor whether you have small bathroom space. Choose a unique and cute pattern tile design with a colorful theme to make it looks charming. Then, you may also combine with an aqua color to paint this small modern bathroom design arranged with a unique tile design that looks awesome and adorable. The designer suggests you to decor your small bathroom design combine also with simple decorating ideas. It also possible if you want to add another color that very compatible to your modern home interior design ideas.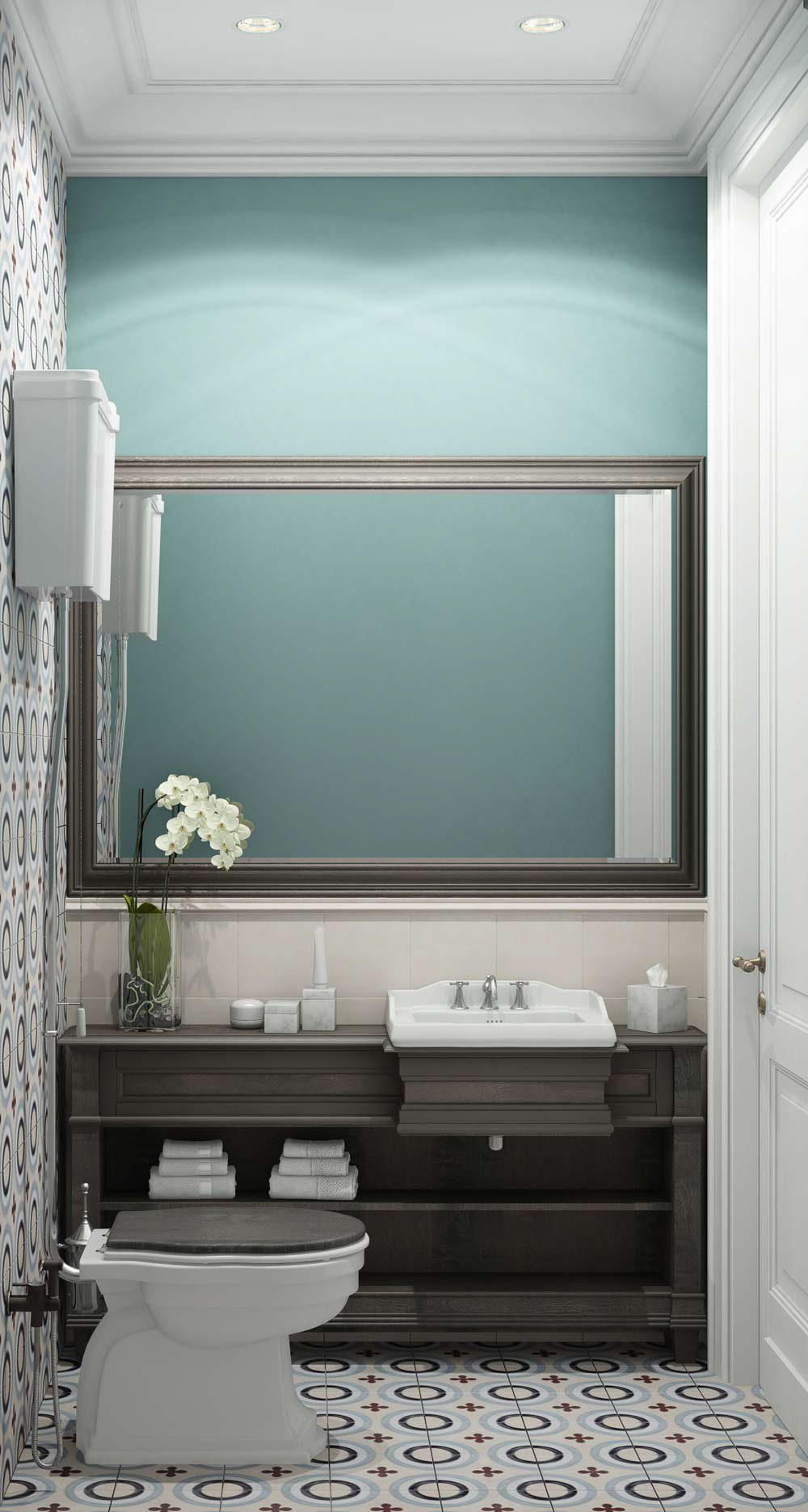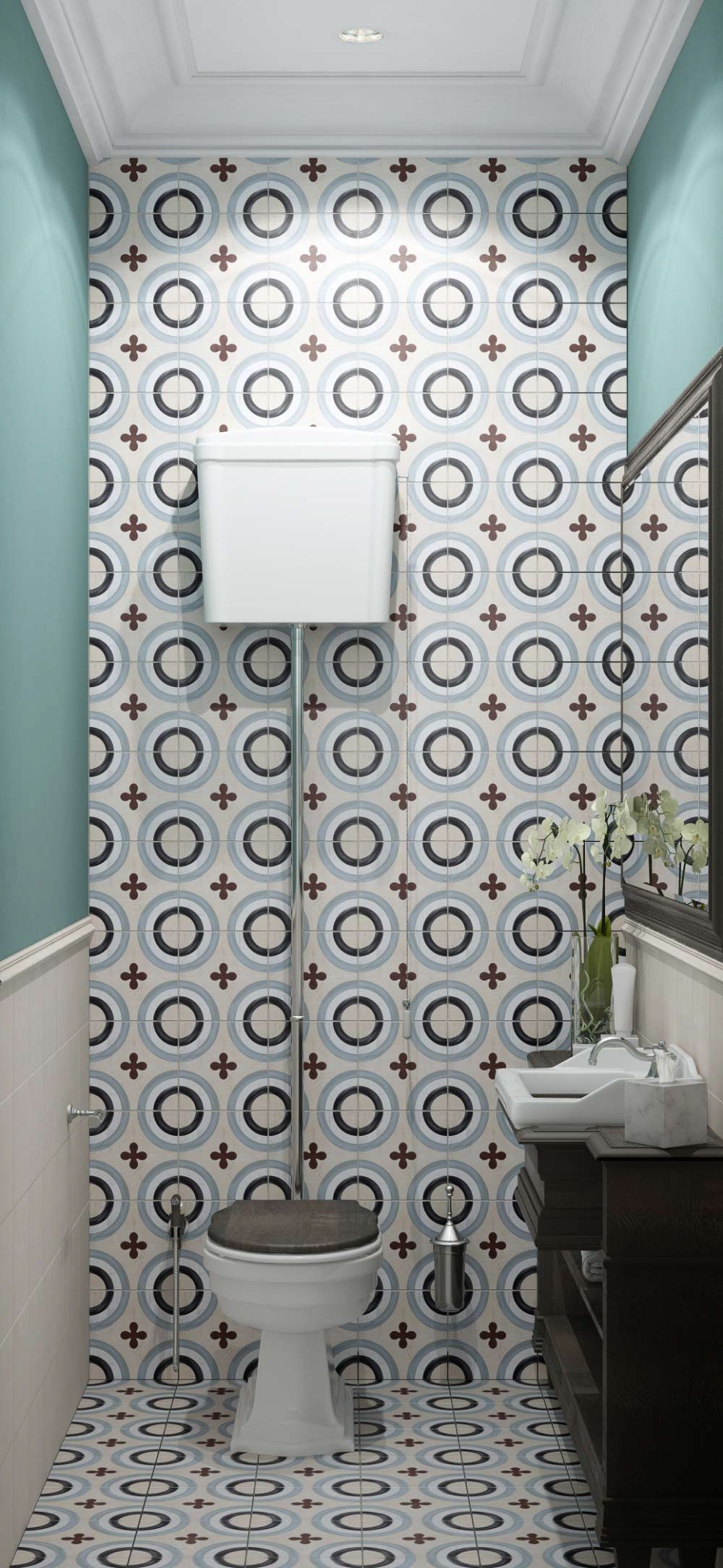 Do you interested in this modern home design above? This design very recommended for a woman because it applies a pastel color which will make the whole room looks awesome and chic. If you want to make your house like this, you may see and follow the decoration above. Good luck!