Roohome.com – Do you have a small apartment with only 30 square meters? Some people are confused while choosing the design that can fit into the simple small apartment. A super tiny apartment would be comfortable and interesting space for a living if you can match it with the right design.
You can make some creation in your small apartment with versatile features that easy to use. planning for a secret storage would be very useful in this case. It would be better if you apply the open space concept, that is more effective. Lighting arrangement is also the important thing that you have to plan well.
One of the famous designers in St. Petersburg Andrew and Alain Timonina succeeded in creating a charming space in the area that only 30 square meters. He uses the light and the dark side in this room. The combination of white, brown, blue, and the other neutral color are so soft and blend with the apartment atmosphere.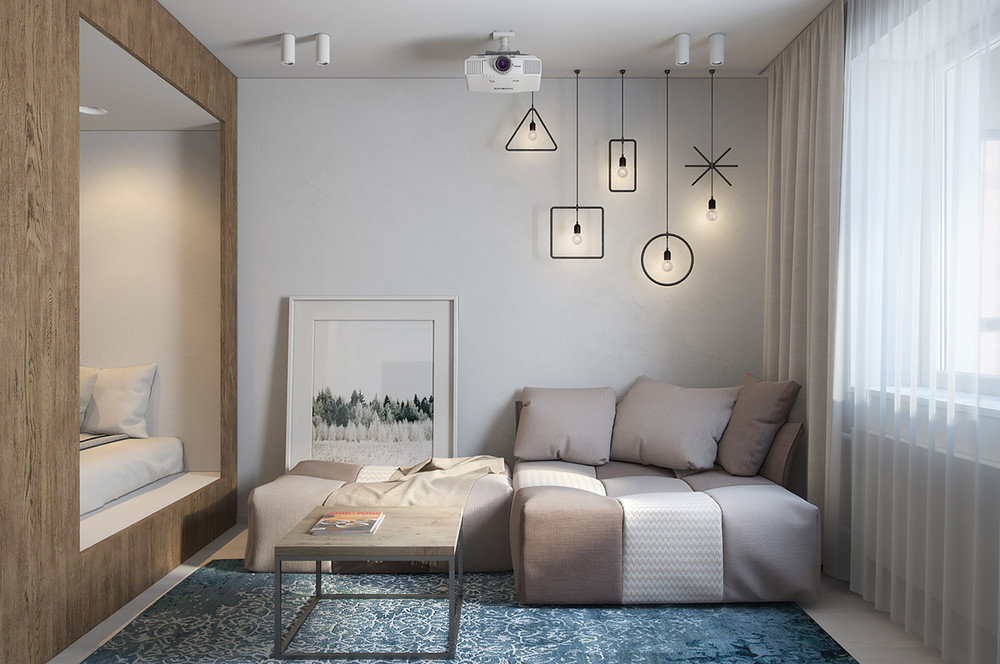 The beautiful lighting arrangement would create a romantic atmosphere in the middle of your happiness. It is free for you to use any kind of the lamp that can fit into your apartment. It would be better if you use the light furniture like, unofficial sofa and minimalist coffee table that can be an icebreaker in this room. You have to make this room into the most refined and comfortable room for your resting time.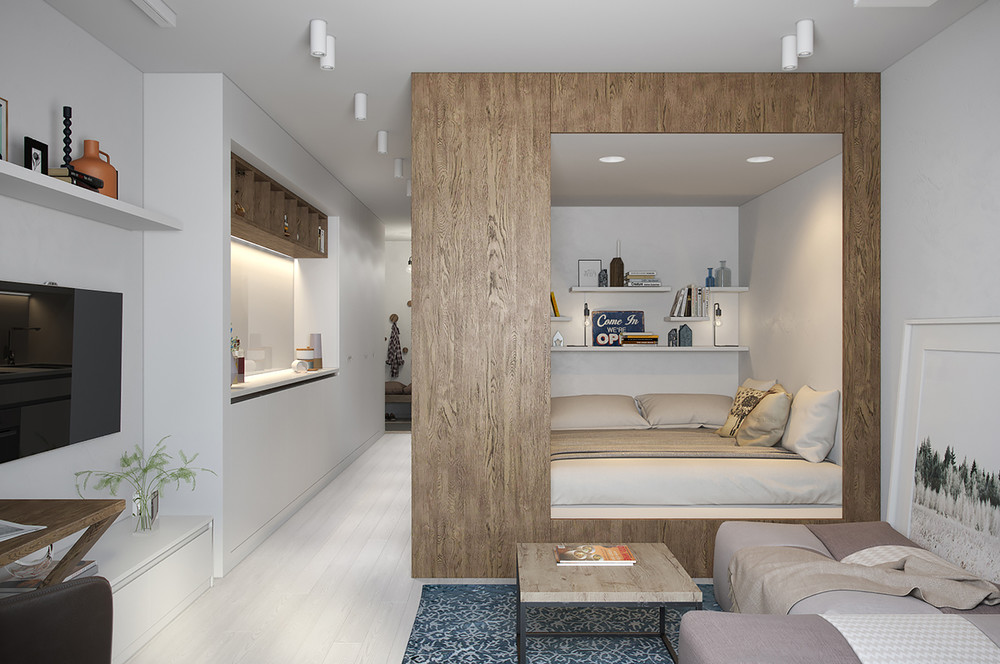 This bedroom concept would be very interesting and efficient place for you. This is just a small room in a cabin that is located in the middle of this apartment. The cabins with a layer of wood will be the bedrooms were very useful and versatile, other people would not think this is a beautiful bedroom if you are not open it sliding door.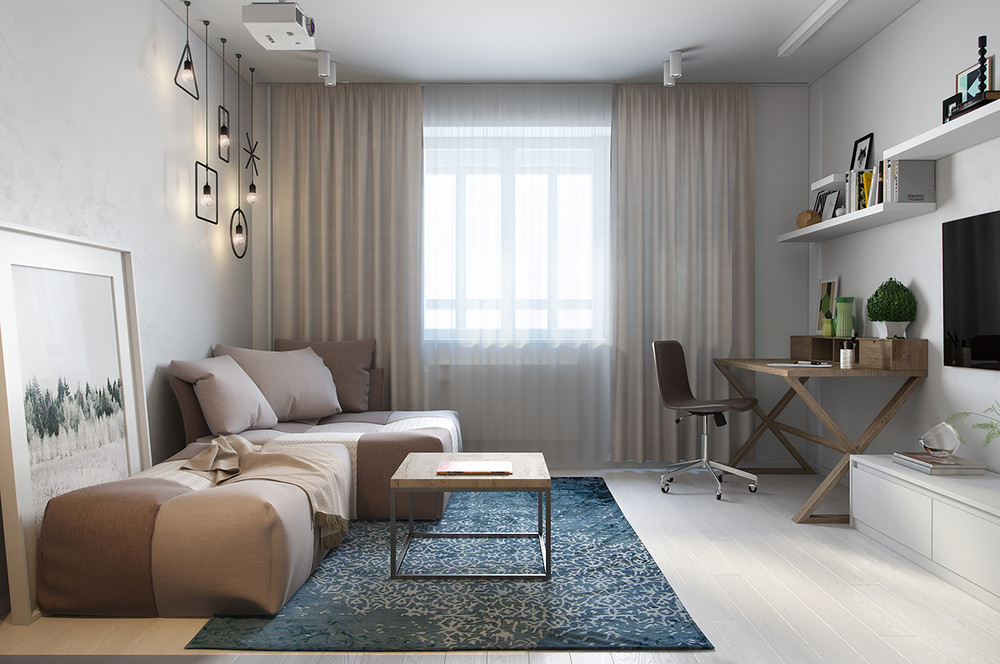 What is wrong with the work table in the living room? It does not matter as long as you are not watching a movie while finishing your work.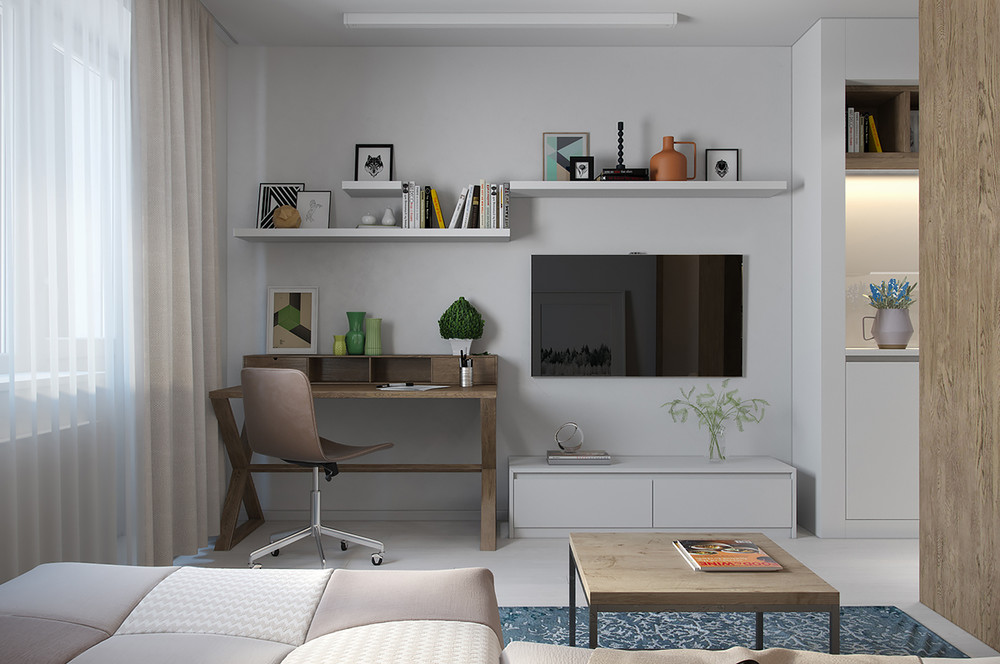 Minimalist TV display with the small rug is enough for this apartment. Do not make it to hard and difficult, it might create the stuffy feel.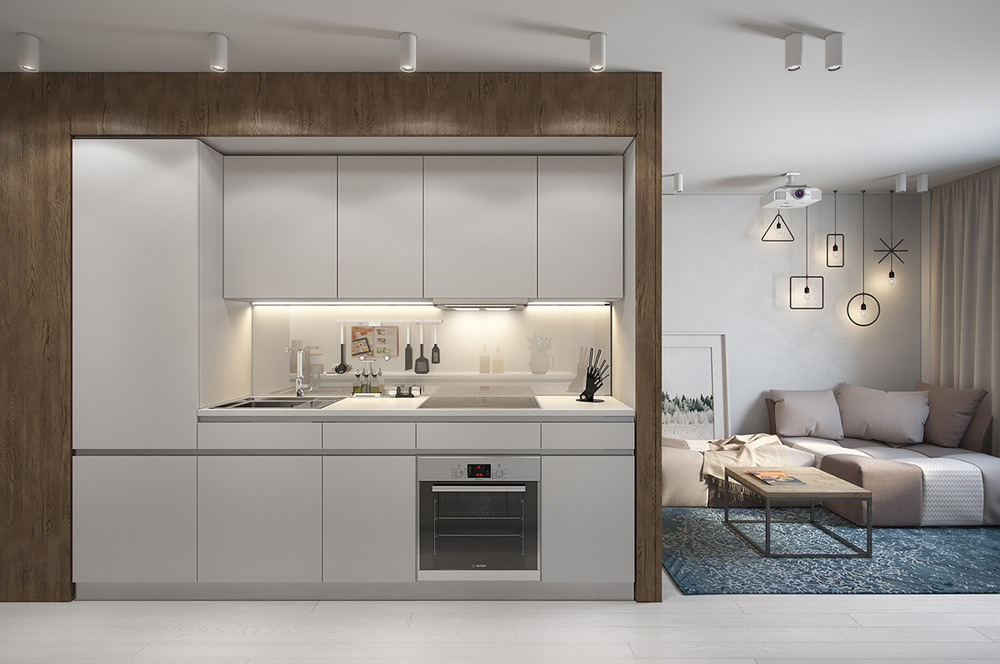 The simple small apartment can apply for the remainder of the cabin as an elegant and minimalist kitchen. This kitchen is equipped with lots of storage that is very efficient for saving your cookware. You can keep it tidy and clean all the time, except, when you are cooking.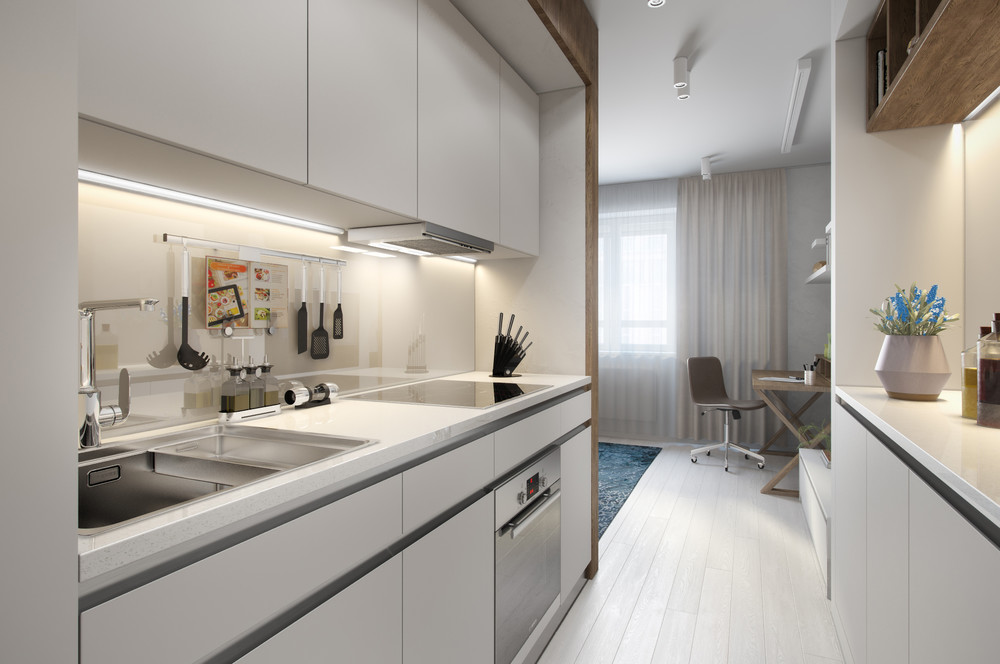 The white and neutral color shades in this apartment are very cozy for rest after a long day activity. That is the goal that the designer want. They want to appear the image of the small apartment that is not stuffy and bored.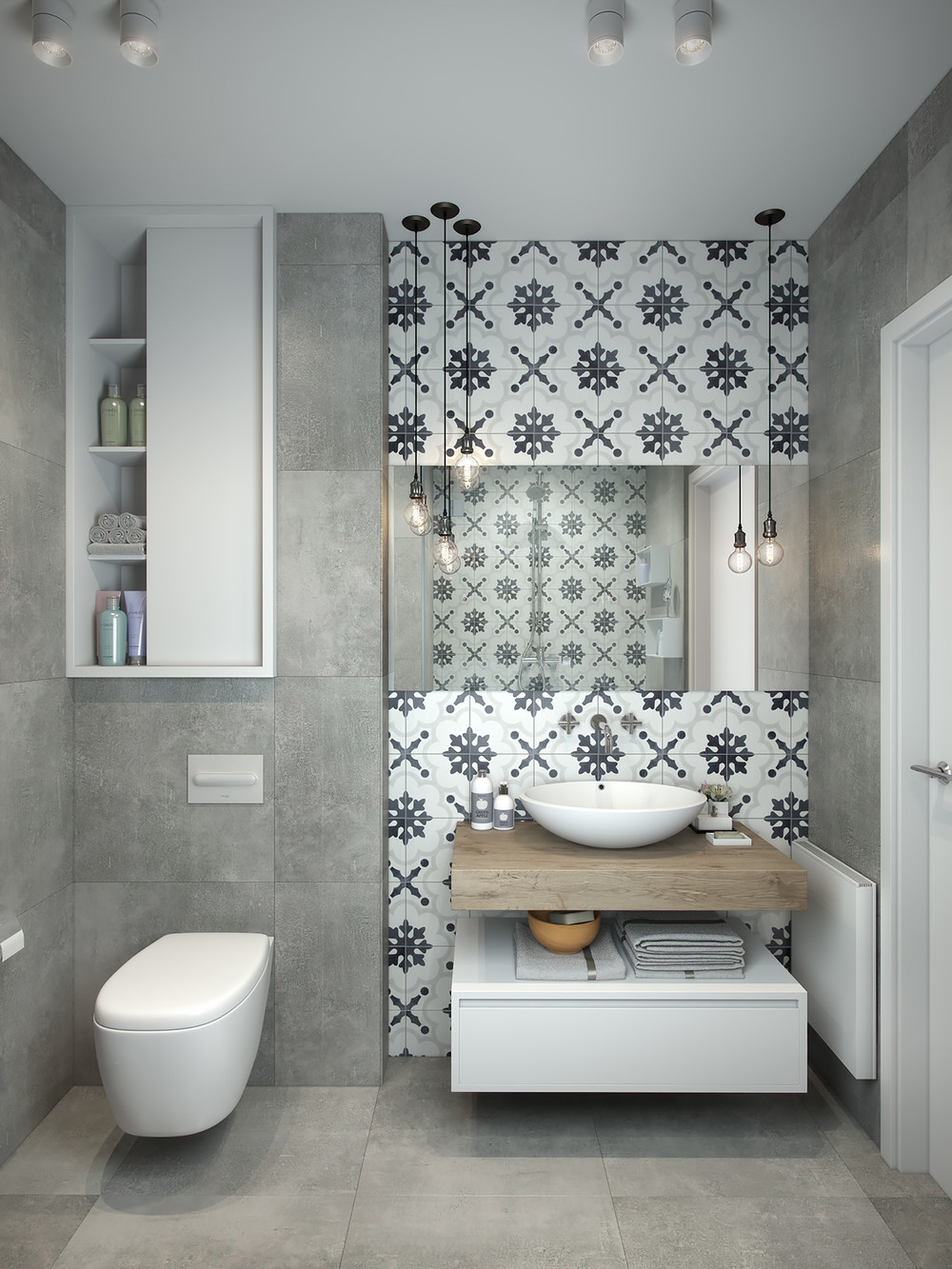 The white and gray bathroom would spoil you while shower time. You can choose the simple pattern for your bathroom tile. It is available to do the same thing about lighting arrangement in this bathroom. The simple small apartment with versatile features has been completed. Hopefully, you are getting some idea.