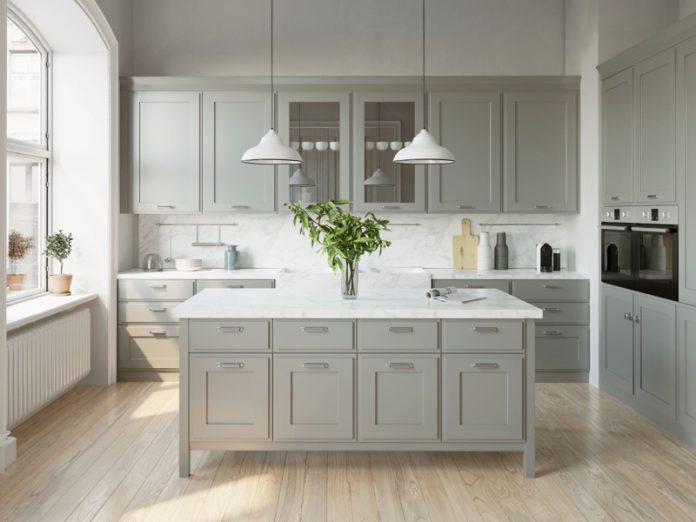 The functionality and aesthetic of a kitchen heavily depend on the cabinets. Aside from serving as storage, they can also transform the overall ambiance of the space. One way to maximize their efficiency and beauty is to find experts to customize them for your home.
Building custom cabinets is one of the best ways to perfectly fit these pieces in your kitchen. While you can get modular cabinets for lower prices, custom-made ones are still unmatched in craftsmanship, durability, and longevity.
Here are seven tips for building custom cabinets with the help of expert cabinet makers.
1. Hire A Trusted Cabinet Maker
In the world of DIY and online tutorials, hiring cabinet makers is still the best option, especially if you're aiming for perfection. Furniture experts from Boyes Design and other reliable woodworking companies can turn your visions to life and transform your kitchen's functionality and aesthetics.
When looking for a cabinet maker for this project, you may ask for referrals from your friends, family, or neighbors. You can also look for their social media pages or website. Browsing their project catalog helps evaluate the quality of their craftsmanship and determine their design specialties.
2. Pick A Durable Material
Aside from expert-level craftsmanship, the quality of custom cabinets relies on the material. Since the kitchen is constantly exposed to liquid, moisture, and heat, picking a durable, moisture-proof, and water-resistant material is crucial. Here are some of the best options:
Pine: Pine is one of the most durable softwoods, excellent for cabinets. It's moisture-resistant and easy to cut to details. It's also a budget-friendly option, so it's one of the top choices for low-cost kitchen improvement
Hickory: This wood is one of the most reliable options for kitchen cabinets due to its resistance to moisture, cracking, and warping. Although it may cost more, you can get the best value for your money for its longevity.
Oak: Oak is another classic hardwood option for kitchen cabinets due to its strength, durability, and affordability. Like hickory, it's also highly moisture-resistant and lasts long.
Aluminum: Since wood is only moisture-resistant but not waterproof, aluminum provides an excellent solution. It's one of the most durable and reliable cabinet materials since it's non-corrosive, non-flammable, and termite-proof.
Plywood: Plywood is a popular low-cost option for cabinets. However, it requires sealing and painting for protection against moisture.
When selecting the material for your cabinets, you can ask your trusted cabinet maker for recommendations to ensure quality.
3. Match Your Home's Design Theme
After choosing the material, it's time to consider the design. You can find hundreds of inspirations online, from traditional to modern styles. You can choose a sleek and straightforward look or add intricate details that make your kitchen look more elegant.
Your kitchen cabinet detail and color should match your home's overall interior theme. For instance, a stained wooden cabinet is perfect for farmhouse-style and rustic kitchens. These commonly feature carved details and crown molding as the finishing touch.
If you're going for a modern and minimalist look, painted cabinets with sleek and sharp edges are excellent choices. The lack of texture and carved design can minimize visual clutter and make your kitchen look elegant and spacious.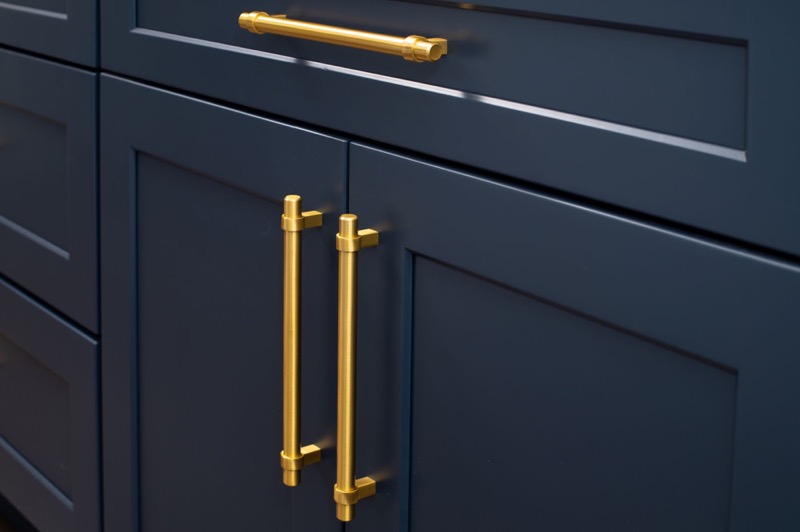 4. Maximize Available Space
Since the cabinets are the primary storage for your kitchen, maximizing every inch is crucial. Proper planning is imperative to avoid wasted areas, especially the corners and vertical spaces.
One way to maximize the available space for your kitchen cabinet is to opt for the maximum depth and height. Installing an additional sliding rack on the lower corner cabinet improves your kitchen's efficiency. Lastly, you can add toe-kick drawers to store baking pans.
5. Select A Door Mount Style
The small details matter when building custom cabinets. Since you'll be working with the experts, you can customize every inch to your preferences. When it comes to cabinet doors, you may choose from these three mounting styles.
If you want the cabinet to show even when the door is closed, it would be best to have an inset mounting style. On the other hand, opt for an overlay mounting style to entirely cover the cabinet box frame when the door is closed. Moreover, this option is more popular in modern kitchens due to its clean look.
6. Choose High-Quality Hardware
Choosing high-quality hardware for your kitchen cabinets elevates functionality and elegance. Some examples are soft-closed hinges and drawer slides. This hardware prevents the cabinet doors from being slammed, adding safety.
Another crucial element is your choice of handles. You can choose classic ones, like knobs, bars, and bows. However, you can also go for handleless drawers to avoid visual clutter. This design is typical in luxury kitchens with touch-to-open cabinet doors.
7. Add Lighting
Adding lighting to your custom cabinets is an elegant and efficient touch. Customized light strips on the edges or inside the cabinets enable you to quickly find and access items in your kitchen, which is helpful when cooking at night or grabbing your midnight snacks.
Conclusion
Custom cabinets can elevate your kitchen's efficiency and elegance. With the help of experienced cabinet makers, you can bring your dream kitchen to life.