Roohome.com – Are you confuse to design your daughter or so bedroom? Calm down guys, here the designer offers you modern minimalist bedroom designs which very suitable for the teenager's room. You may choose the variety of perfect decor here, there is some cute and fashionable decoration which apply in this bedroom. With this design, you may choose which awesome and chic decor to adjust inside. If you are curious, it is better if you see the modern minimalist interior bedroom decor below. Maybe your daughter or son has liked this design so much. So, let's check this one out!
Minimalist Bedroom Decor With Gray Color Schemes
If you want to apply a minimalist design into your child room, it is better if you follow this step to decor the bedroom. The designer offers you kind of modern minimalist interior bedroom decor with simple features, but it still presents a trendy outlook. For that, this minimalist bedroom decor is suitable to support your ideas. With gray color schemes, it will make the design looks perfect and outstanding. With a gray concrete for the wall texture design, it is very compatible with your ideas. This design looks simple, by adjusting a minimalist light and simple artwork on the wall, it already perfecting this design. If you want to create this for your son, it is a great idea!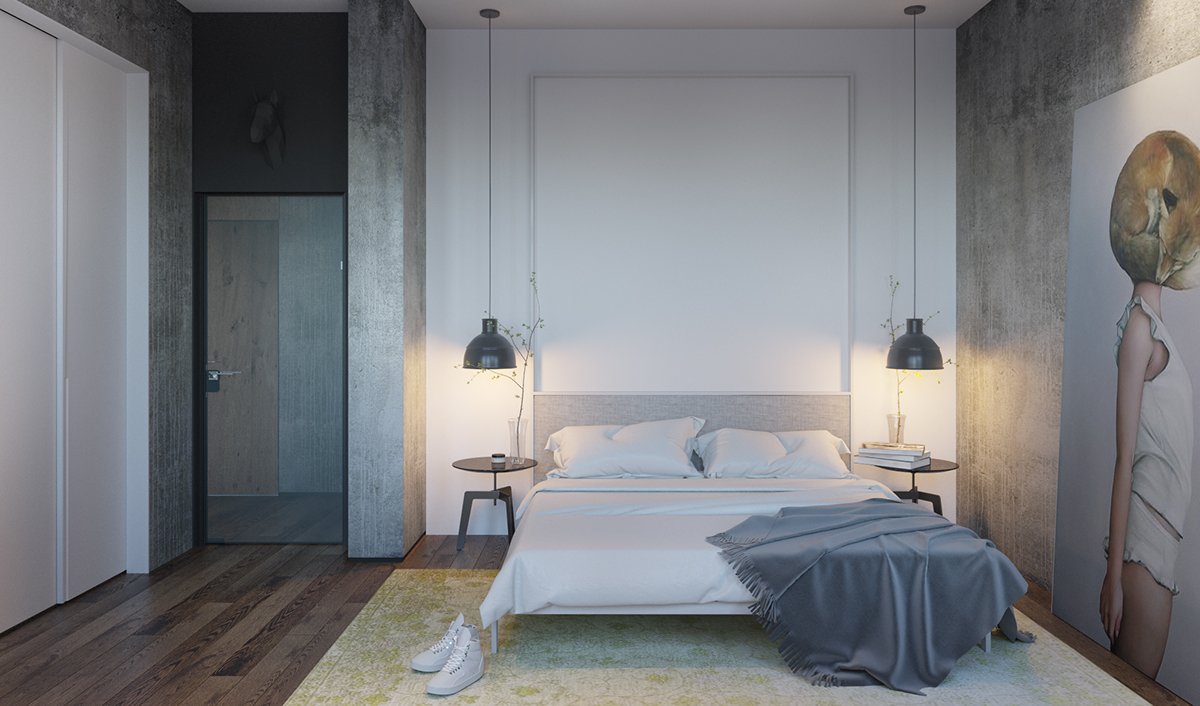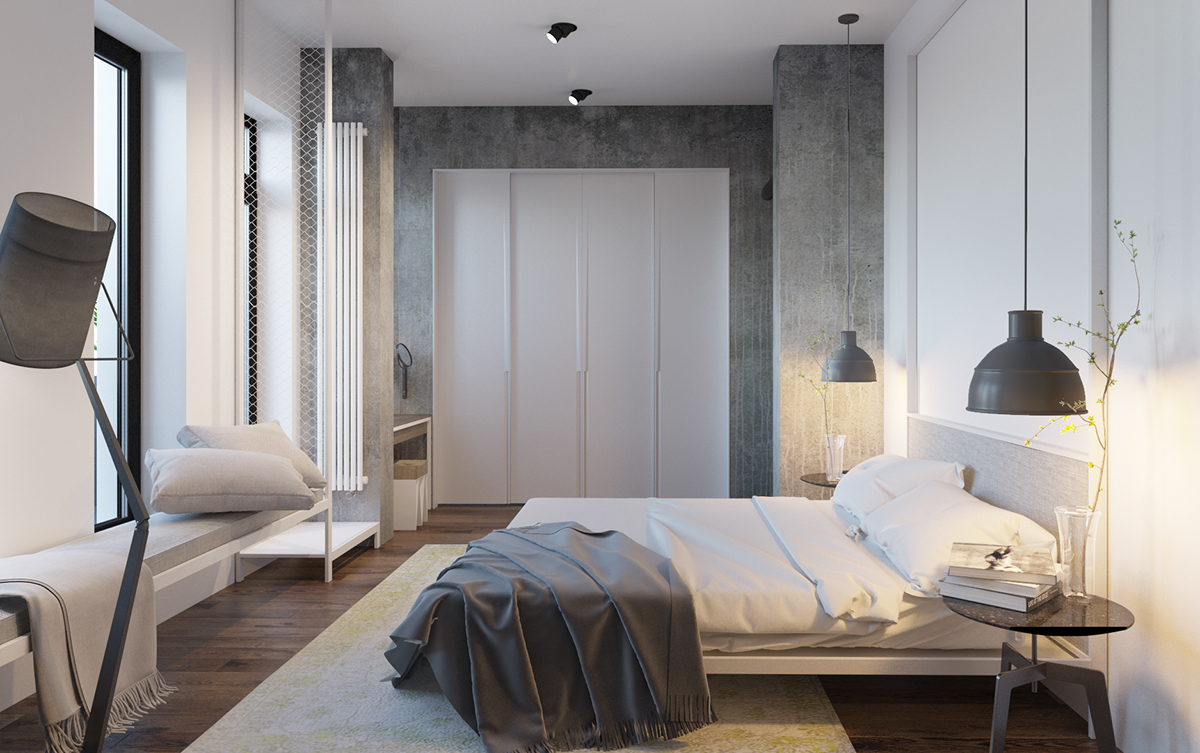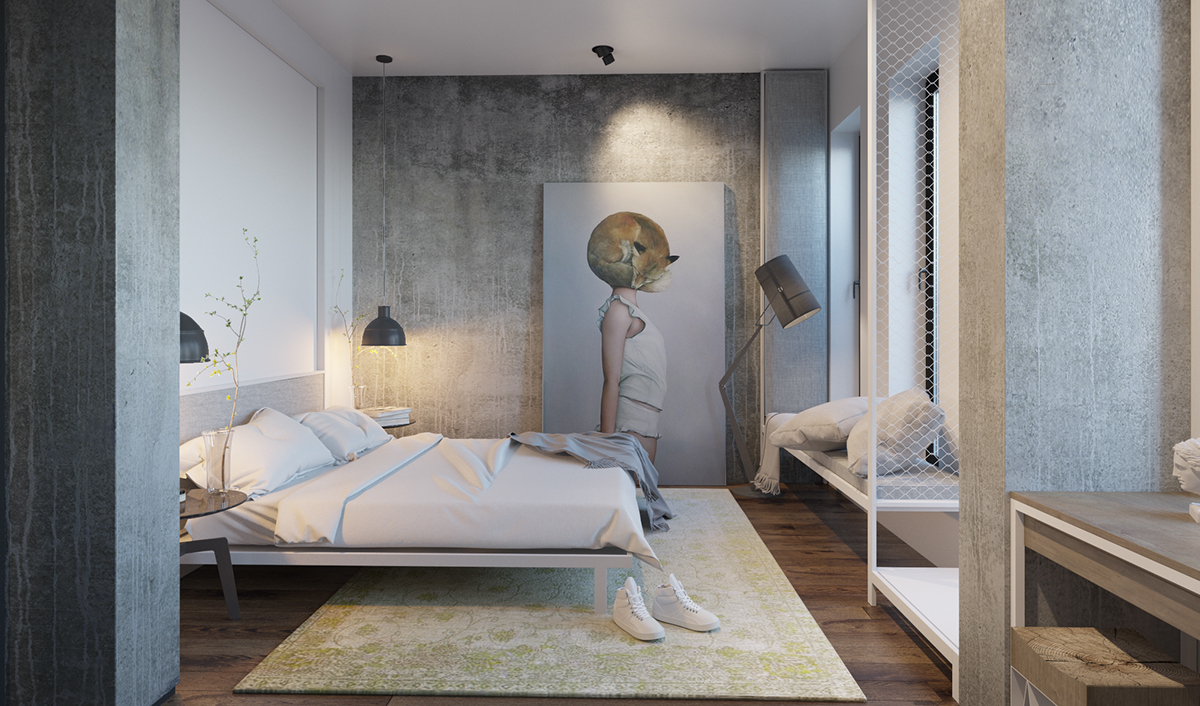 Cute Girls Bedroom Design With Soft Gray and Pink Color Decor
Then, if you are confused to choose a suitable design for your daughter, the designer here suggests you other modern minimalist bedroom designs with fashionable and cute decor ideas inside. If you want to show a feminine impression in this bedroom, you may apply a soft color to paint this room. With soft gray and pink color decor, it will make this room looks so chic and awesome. For that, a cute girls bedroom design below may you follow as a good idea to renovate your daughter's room. With cute and beautiful features and ornaments inside, this will make your bedroom more perfect. With a white and black striped background, it can show a modern impression in it. Put some artwork and bulb lighting as the complement decor inside.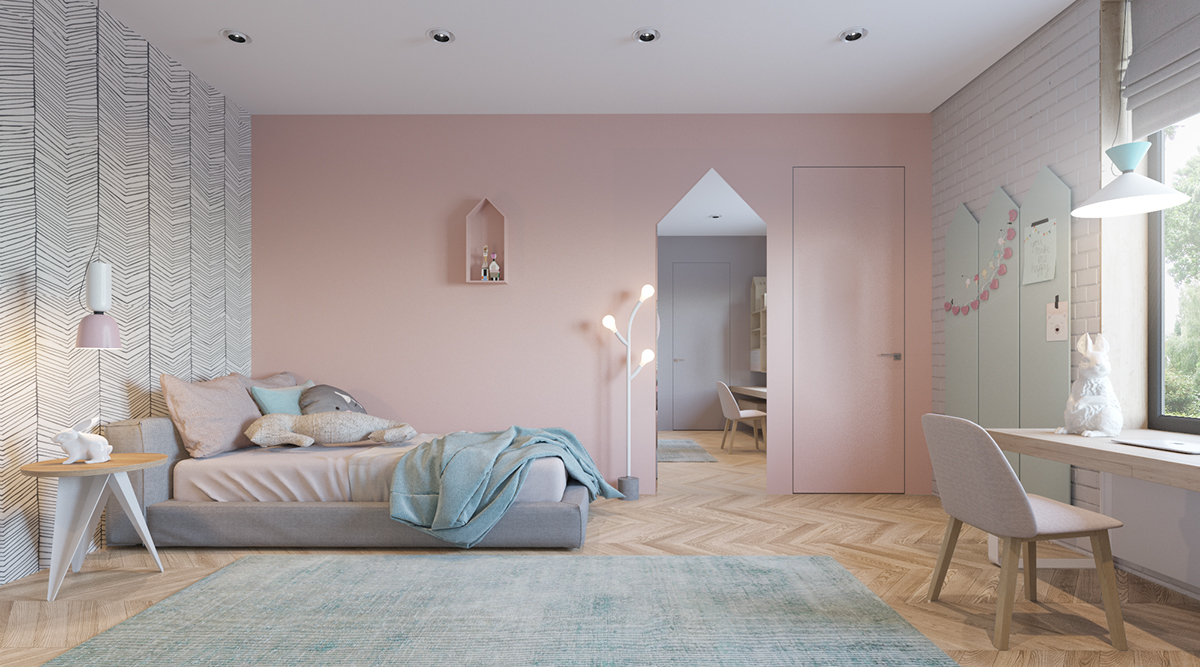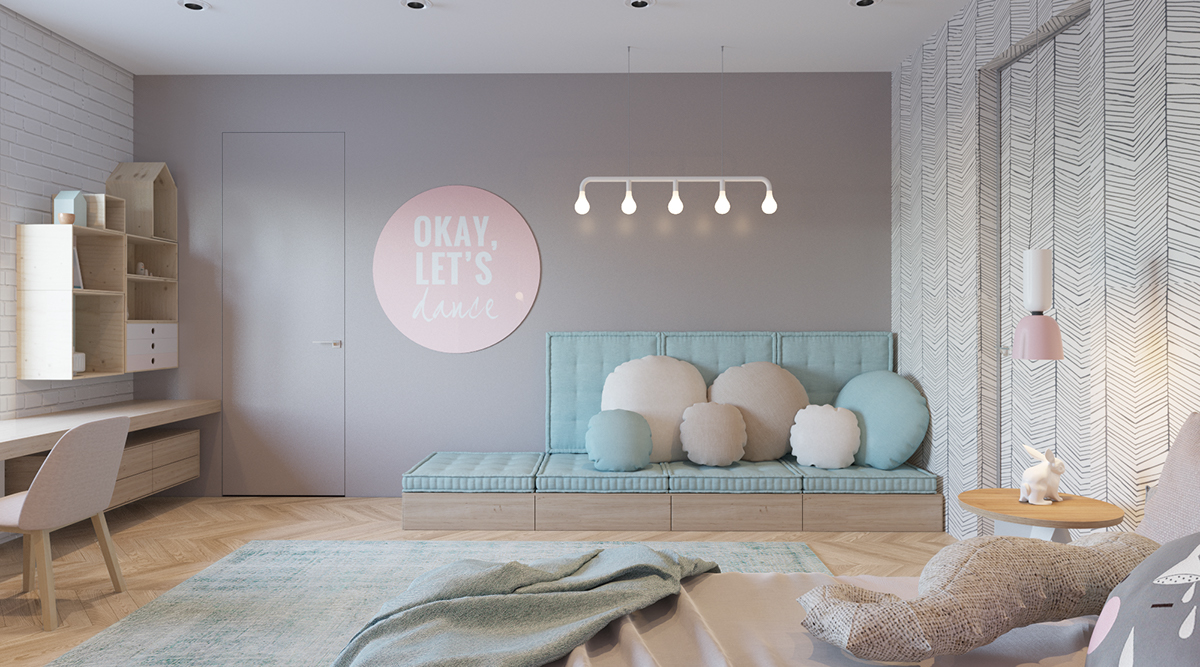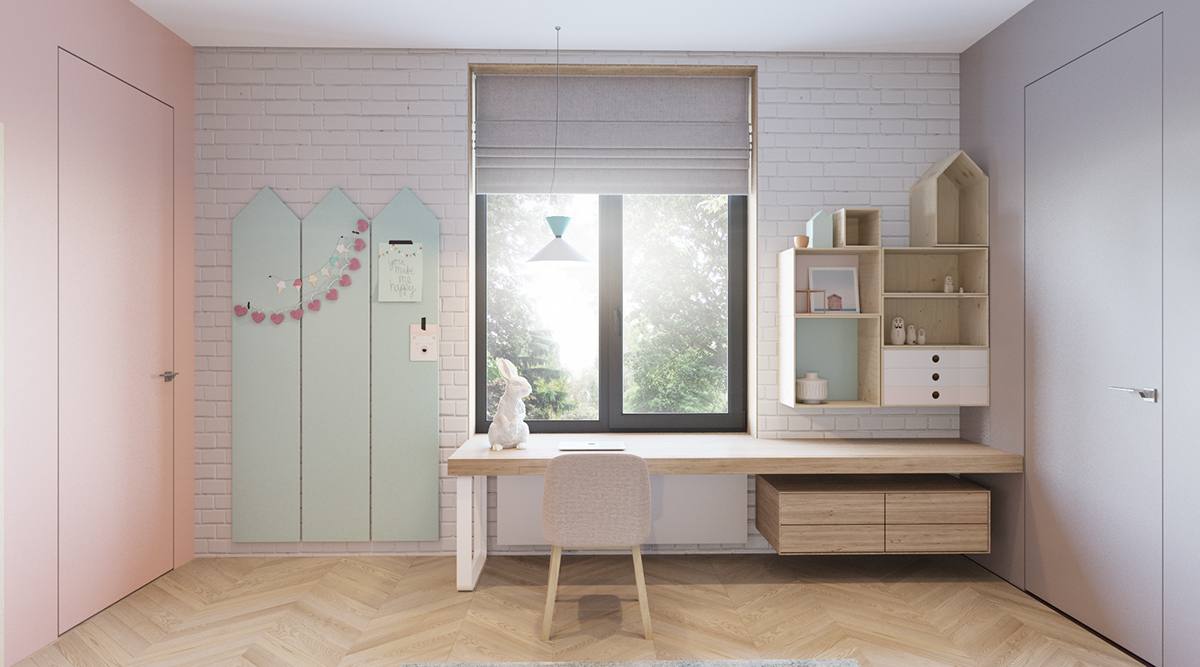 Modern Girls Bedroom Design With Fashionable Decorating Ideas
For you who are looking for suitable girls or boys bedroom design, you may follow the designer concept ideas to make this room looks perfect. The designer here shows you a modern girls bedroom design with fashionable decorating ideas around this. If this design applied with minimalist features inside, you may change this room with a suitable girls room, you can change it with compatible boys ornament decor. It depends on who is want to stay or having this bedroom. With a cute and modern lighting in it, you may make this room looks awesome. By applying a gray and wooden accent here, it will show a calm impression into this bedroom.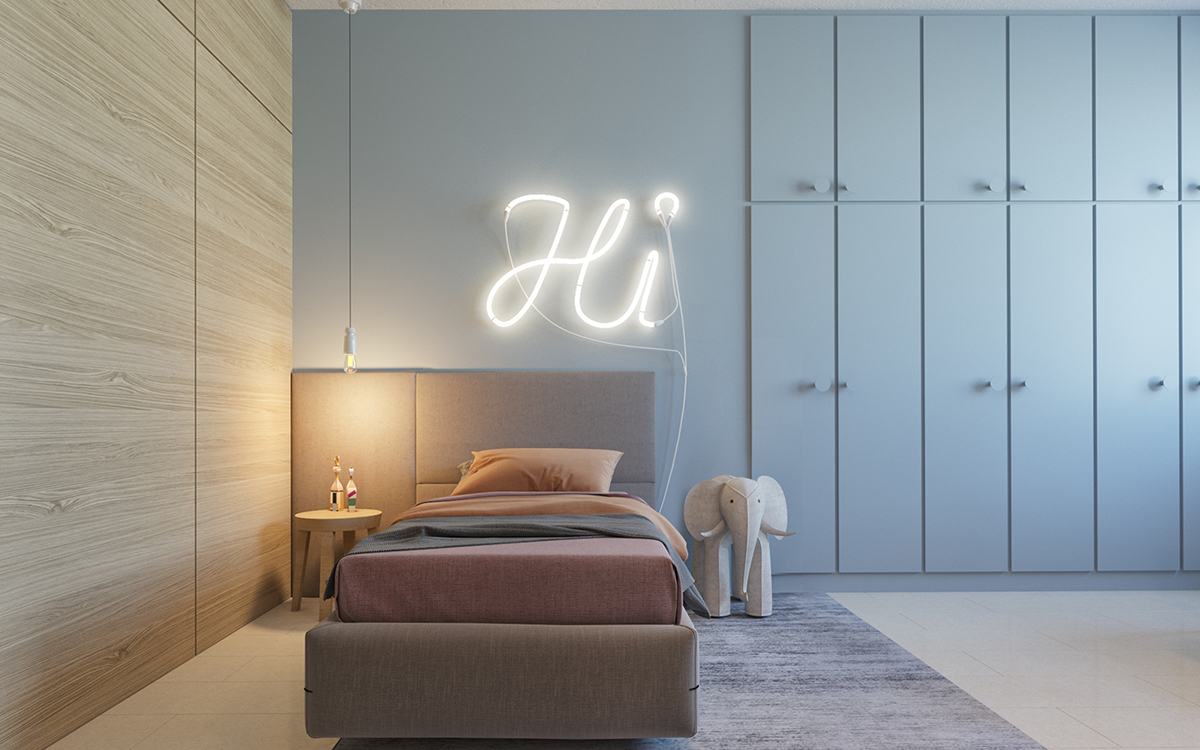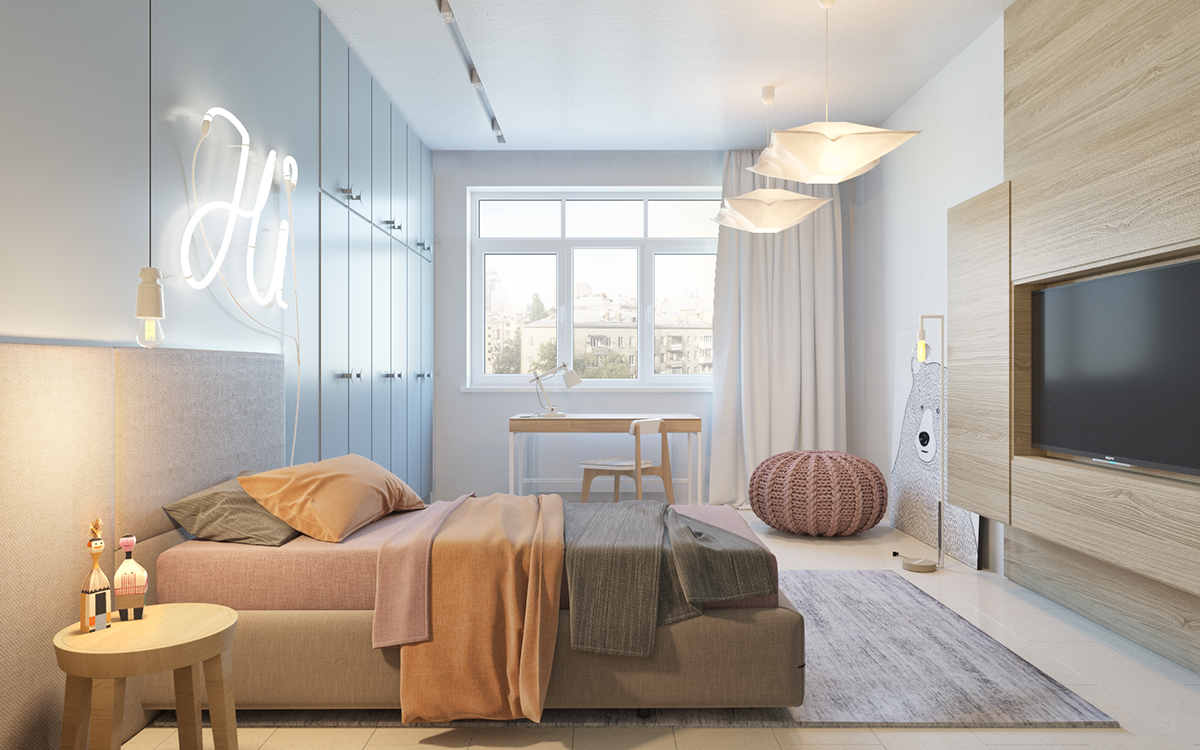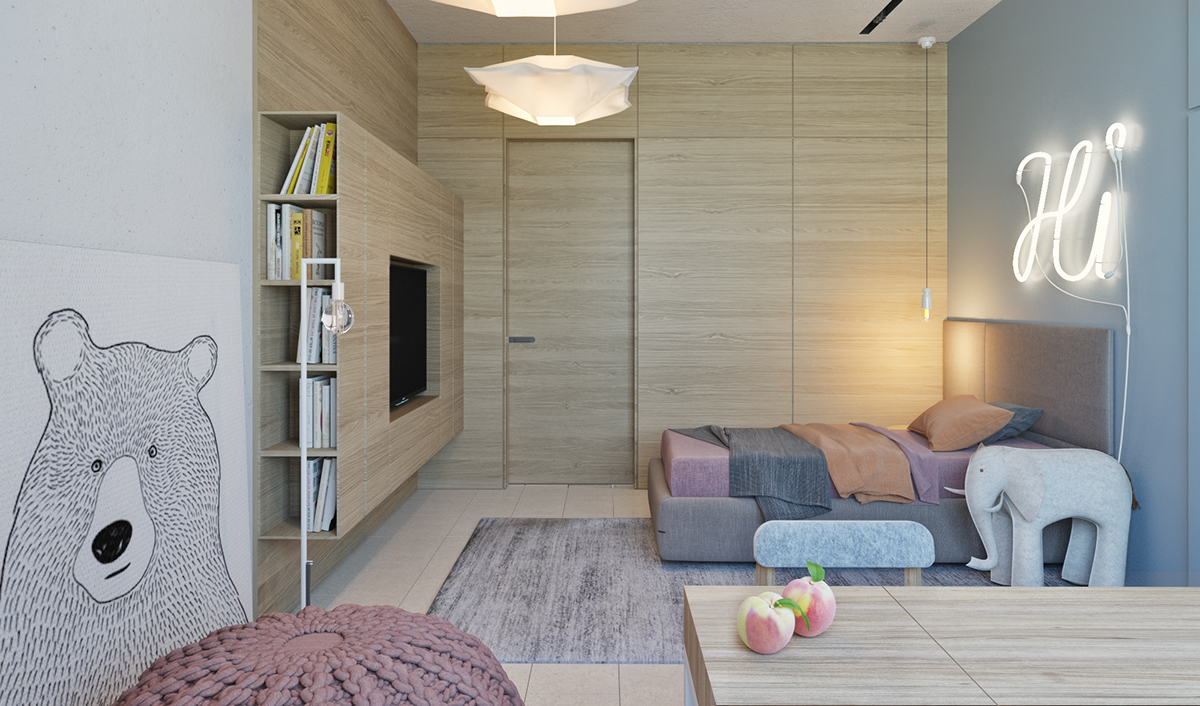 If you are interested in the modern minimalist bedroom designs here, you may follow and apply it right now! Make your daughter and son room looks outstanding so they will feel comfort while inside. Let's choose which design is suitable for your child's characters. Good luck!