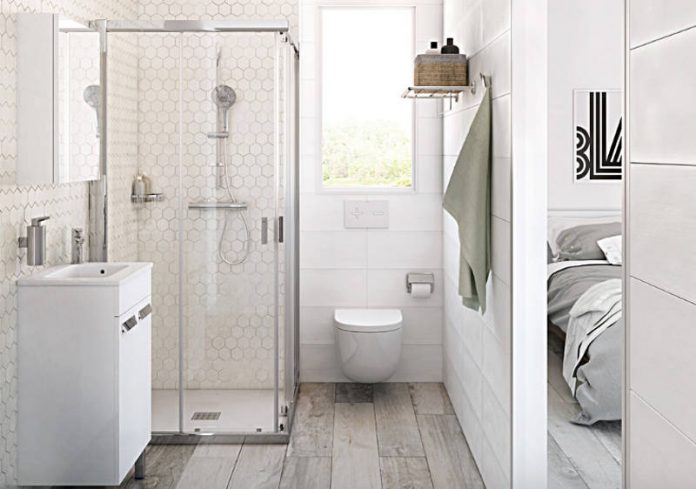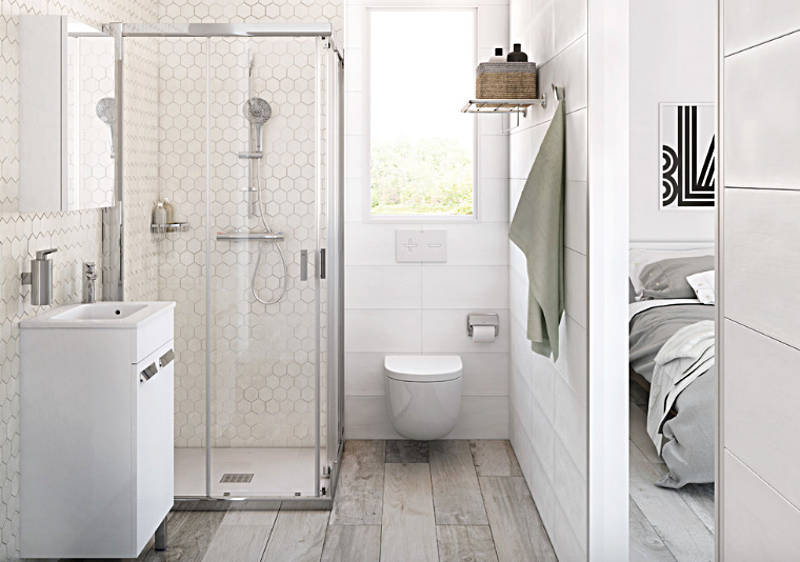 roohome.com – The bathroom is a room that is definitely in the house. Its location which is tightly closed sometimes makes the bathroom often neglected, so the bathroom looks messy and dirty. However, this small room can also affect the comfort of your home.
Making the bathroom a comfortable place is something you must do. Stretching the muscles in warm water while calming the mind is a delicious thing. And of course, this activity is carried out in the bathroom.
If you already have an ordinary bathroom design, you don't need to be confused to make your bathroom feel comfortable. You can remodel your small bathroom into a soothing place. And here we have provided adorable small bedroom remodel ideas. So, let's check it out!
Small Table
It would be great to spend leisure time by soaking in warm water while reading a book, enjoying tea, or playing social media on a cellphone. But how do we keep our things from getting wet? The solution is to bring a small table in the bathroom.
Making a permanent table in a small bathroom will take up a lot of space and make the bathroom narrower. So, use a small table that you can put another place after use.
If you do not have a small table, you can also replace it with a small chair. This will be far more practical and you don't need to spend your money to buy a table.
Ceramics for Half Ways
Often there are water spots on the walls and make the walls become moist. This can make the paint on the walls fade and peel. To deal with this problem, using ceramics for half walls is the right choice.
Ceramics shaped like bricks will make a small bathroom look more fresh and comfortable. The resulting display will certainly be far more interesting.
Using ceramics for the walls will make it easier for us to clean the bathroom. Simply brush it regularly, at least once a week so that the ceramic is not yellowish and slippery. Brushing ceramics will also make ceramics stay shining.
Wood Elements
If your bathroom is a dry bathroom type, using wooden elements as walls and floors can make the bathroom sweet and comfortable. The atmosphere created by using wood elements is a warm atmosphere. It is suitable to be a place to relieve fatigue after a day of activities.
Actually, wood elements can be applied to any type of bathroom. It's just a different way of treatment. Regular bathing wood needs extra care, such as wiping it after bathing or having water on the floor, using waterproof wood or waterproof wood paint.
Presenting Displays
In making the room look more attractive is to use displays for the room. However, in the bathroom, only certain displays can be used, such as simple painting, flowers in a vase, some shampoo bottles and soap with a beautiful and cute appearance, and use a mirror with a beautiful shape. In addition, some unique lights can also be used as a display for the bathroom so that the bathroom looks much more attractive.