Roohome.com – We must be selective to choose the design for our kids. If we want to make it looks modern and attractive, stylish kids room designs like the following picture below are the best option. The selection of creative design is suitable for decorating your children bedroom. The use of bright and attractive colors also make the room look more enticing. So, you should combine the right design and color palette to produce the charming room for kids. Then add a sophisticated decor which suitable to perfecting the design. It is better asking your children for the design they want. After that, you can visualize it on their bedroom. So, they can feel comfortable there. For more details, let's get ready to see the stylish kid's room decorating ideas here.
Attractive Kids Bedroom With Playful Design Ideas
A playful impression may you create to your kid's room. For example, like one of the following stylish kid's room decorating ideas here, the design looks so attractive and adorable. Applying a polka dot wallpaper is good option to make the room does not look monotonous. Try to make your children are free to do what they want in their room. Then, put the small wooden chair and table that they can use for drawing, studying or playing. A small and cute wooden bed here also make this bedroom perfect. A house form like this will make your child feel enjoy and comfort while they want to take a rest. Put on a unique lighting around the bed. Choose a black and white or neutral color which match to this design.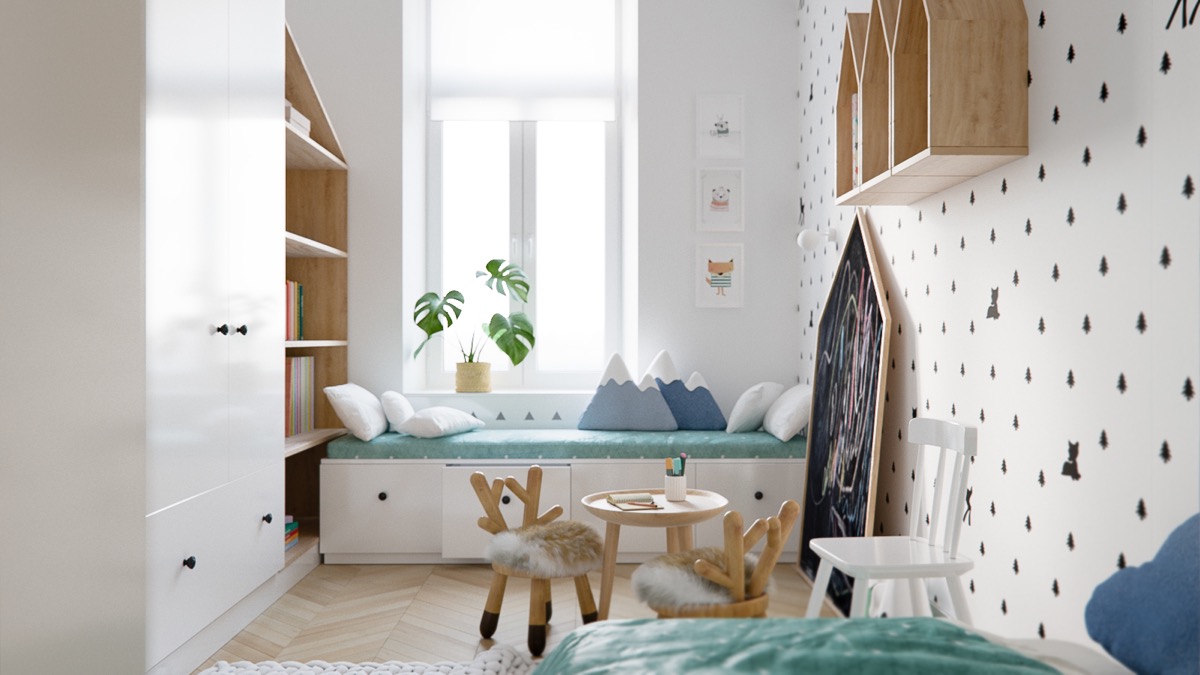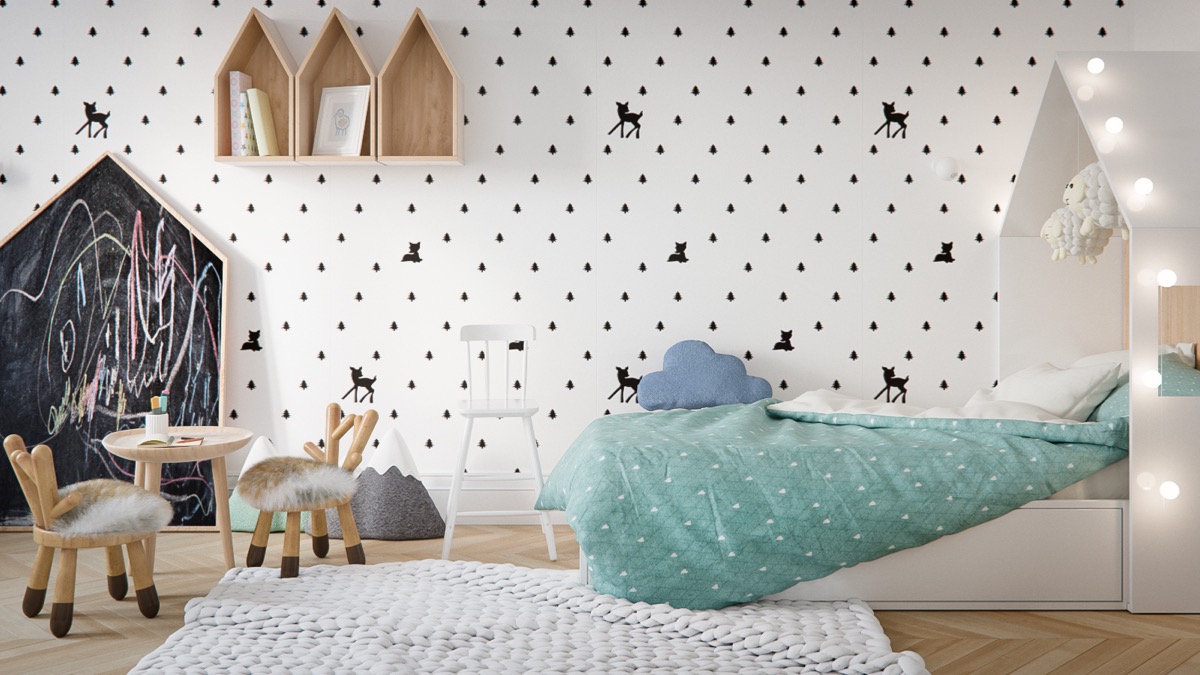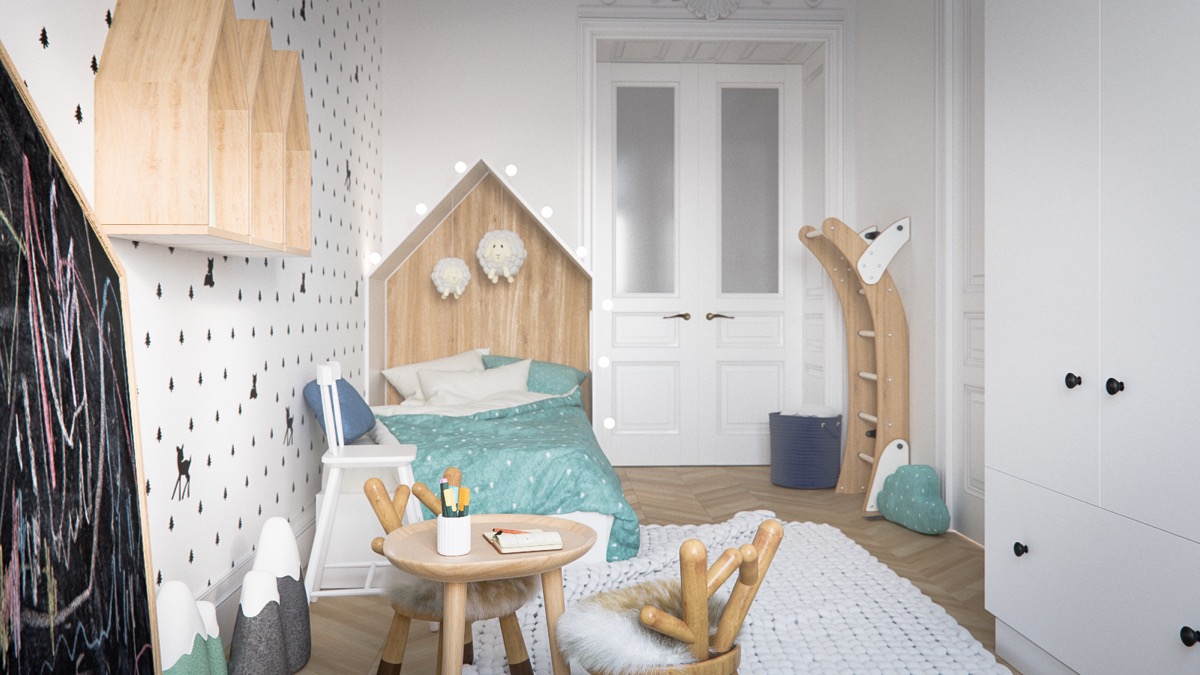 Modern Kids Room Design with Whimsical Decor Ideas
In other hands, create something unique and interesting to your child room. By applying a whimsical concept, this room looks so attractive. A whimsical design here means you can use decoration and ornament inside which has a unique and adorable model design. Create a fun impression to this room with the decoration around in. As a parent, you must be smart to renovating and decorating your children room. Let them feel free to explore their imagination and do any positive activities. Put a teepee in the corner and add a whimsical ornament around this room are perfect to support the stylish kids room designs here. A blue cloud and pink color will make this modern kids room design looks beautiful and charming.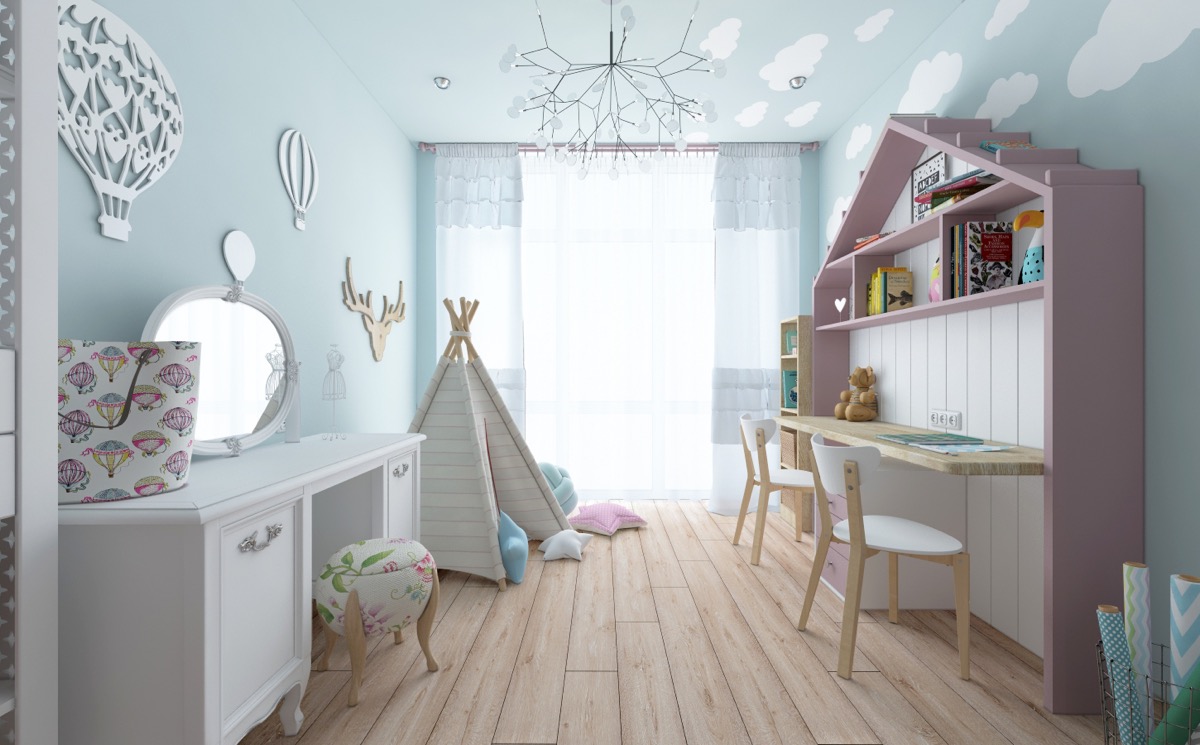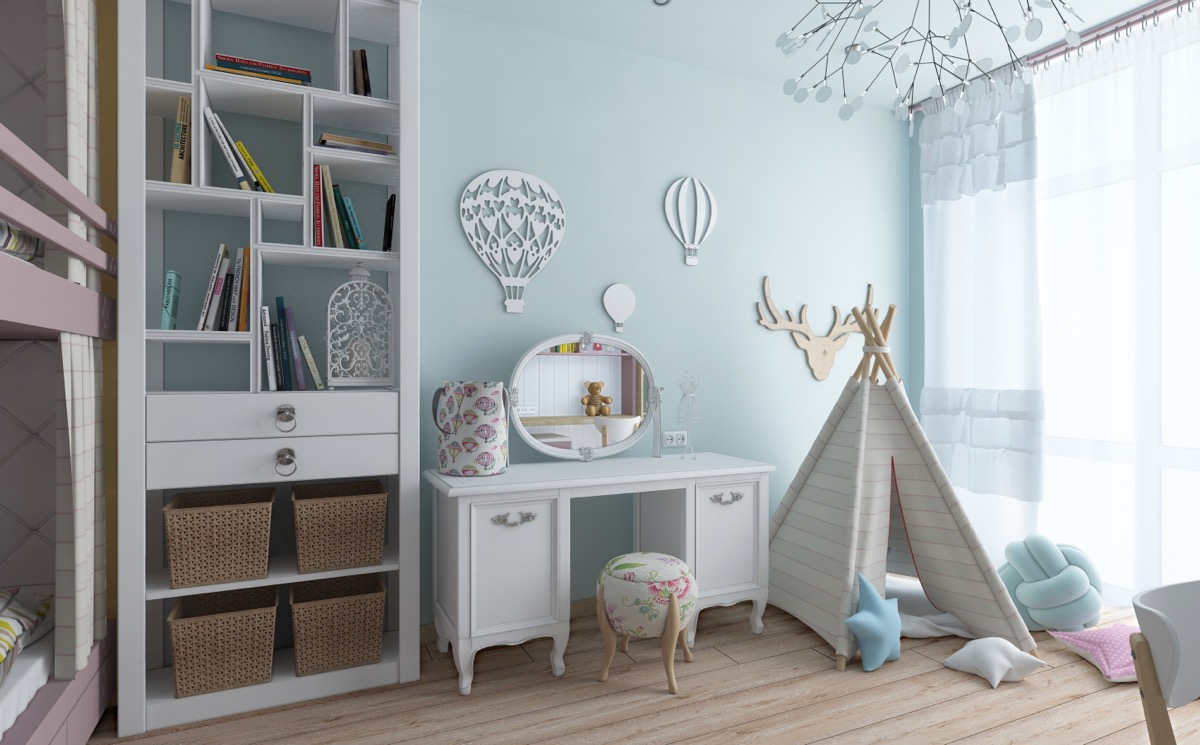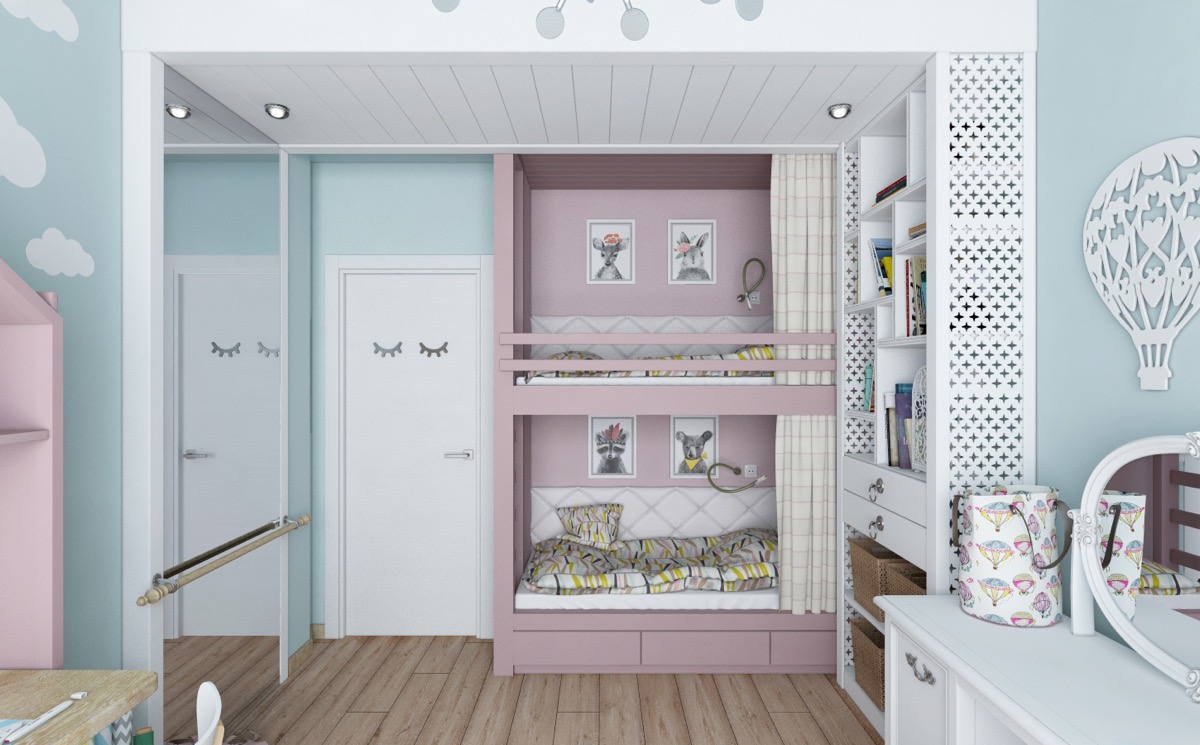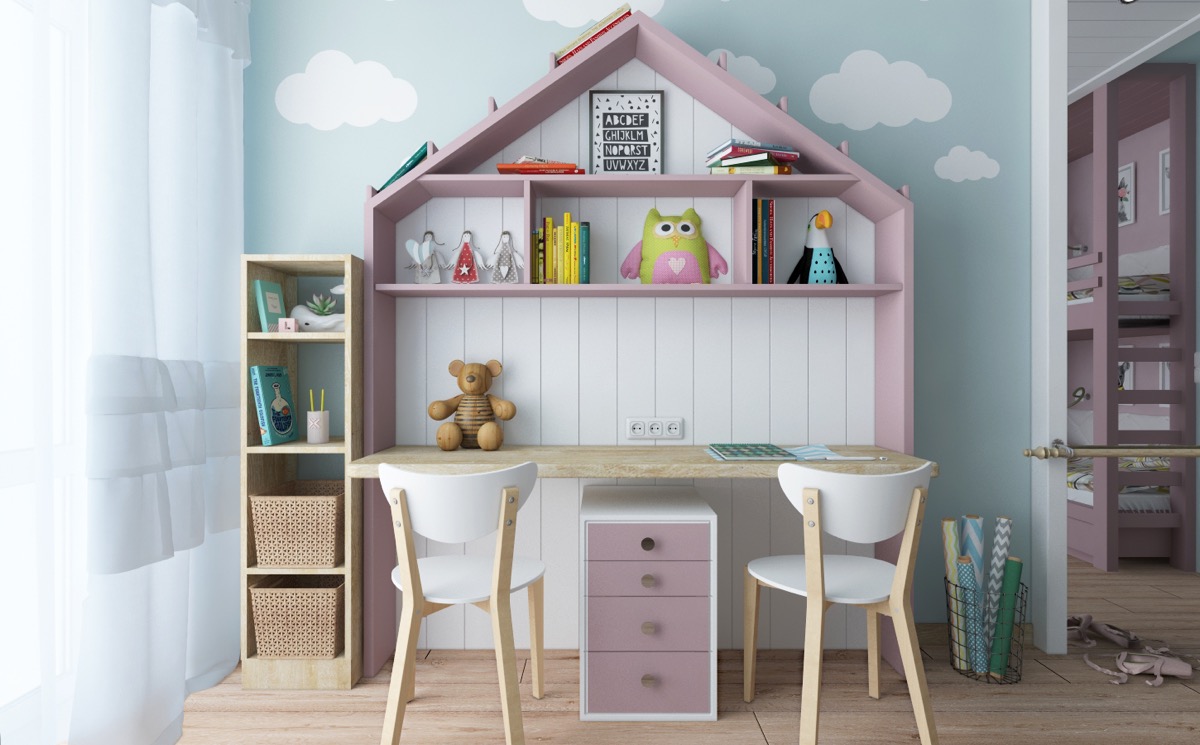 Sophisticated Kids Room with Gray and White Color Scheme
Besides two designs above, Imade Pastel offers you other different concept designs. Usually, children really like something fun and unique. For that, if you want to renovate your kid's room, you can apply and devote your creative ideas for the concept design here. Like the following picture below, the designer offers you a sophisticated kids room with a gray and white color scheme. A bed with a house form like the picture here will make this room looks attractive. Adjust with a cute and cheerful ornament to this room. Modern and unique lights also may you add to produce a perfect glow surrounding the room. It also suitable to choose as a decoration to the stylish kid's room decorating ideas.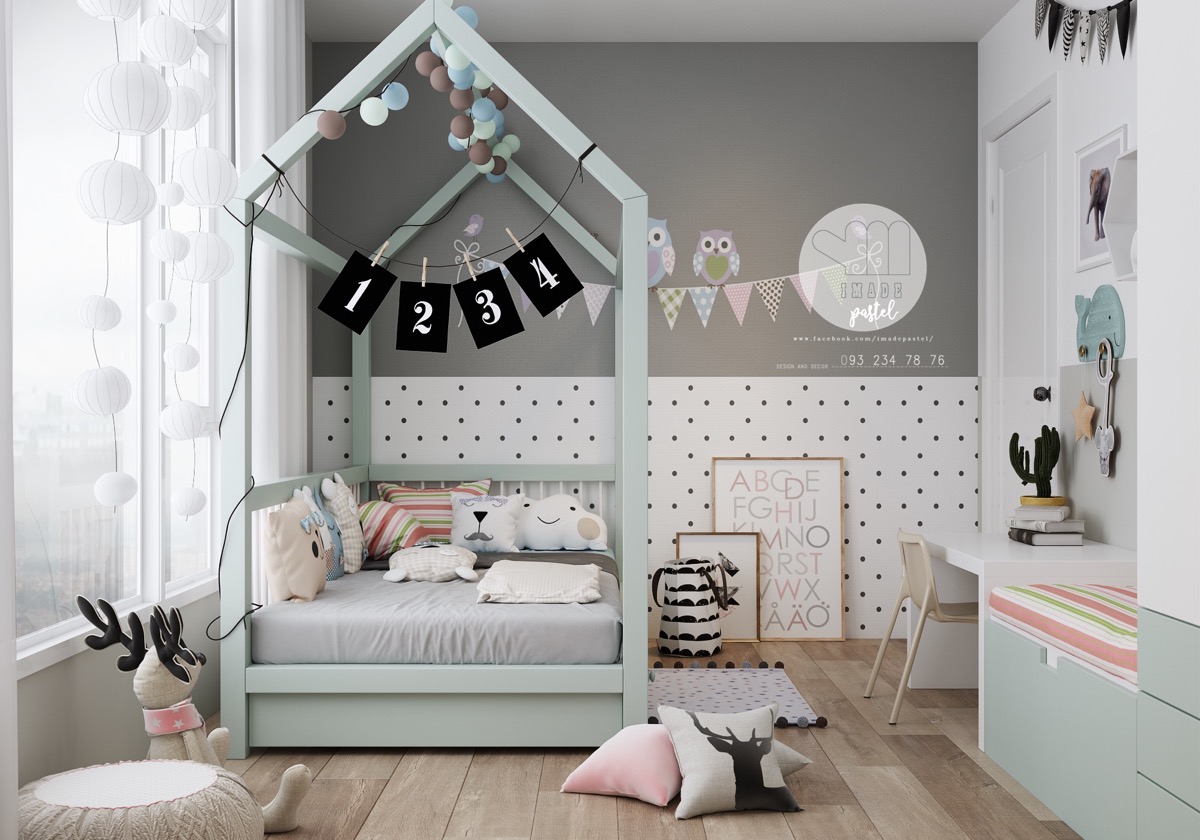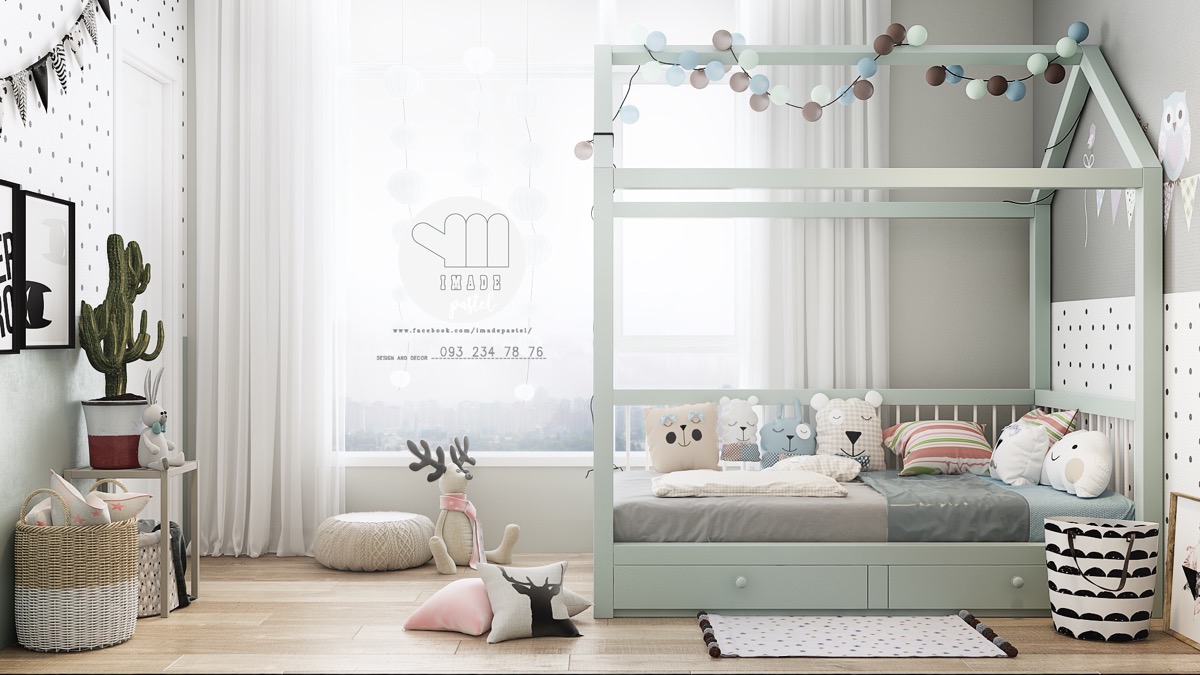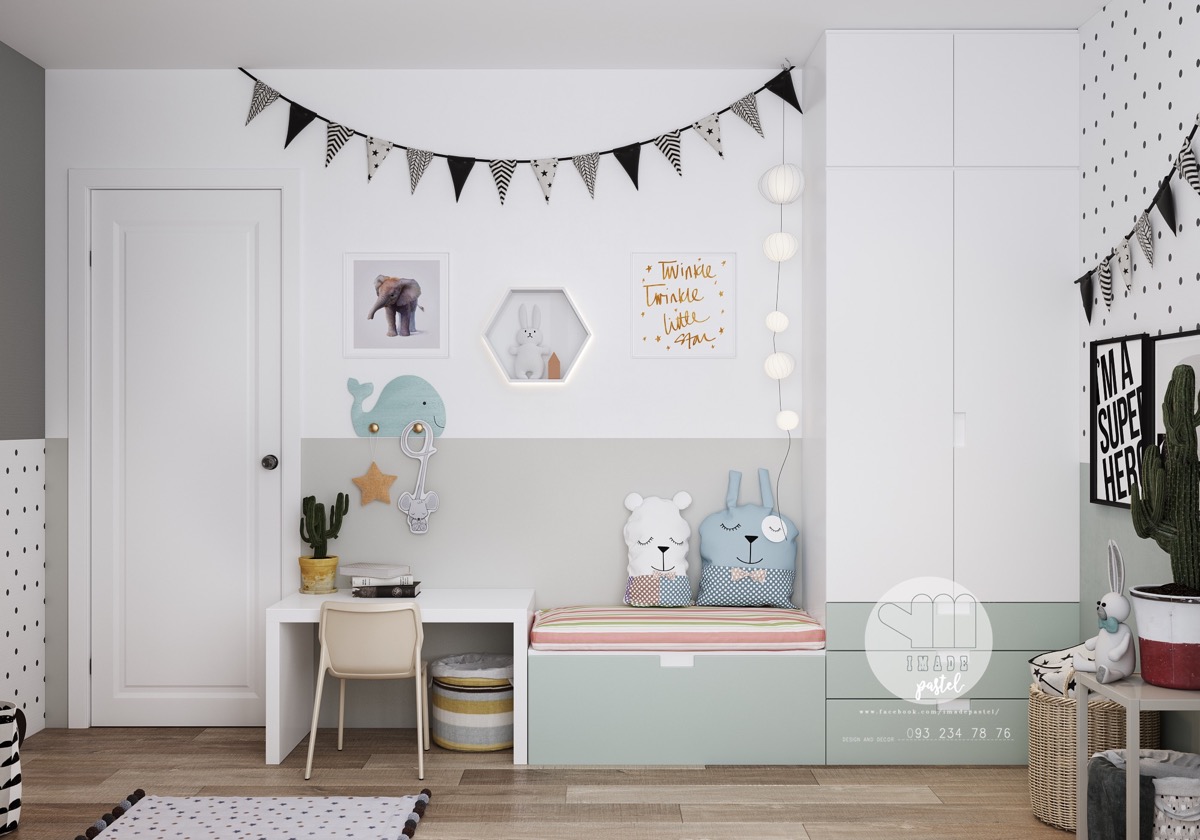 Which stylish kids room designs that you prefer to apply in your children room? Try to create something attractive to their room, so your kids are feeling free to do their activities.