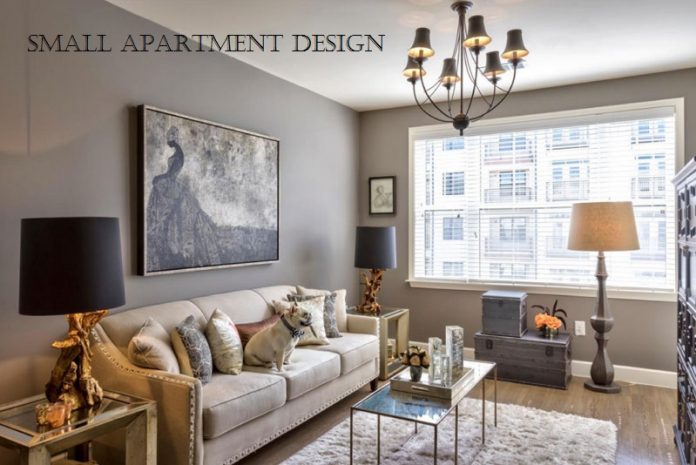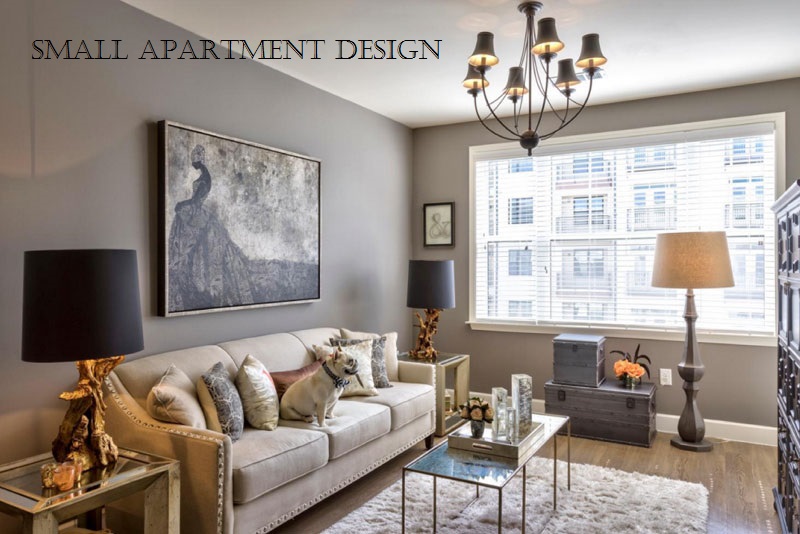 Size often become a big problem for some people in designing their apartment. Many people think that a small apartment is very difficult to be designed due to a limited space availability. Actually, it is not right at all. A small apartment also can be designed as we like. Start from the bedroom, living room, and even the bathroom. Below here, we have some great small apartment design ideas that you can apply for all those rooms in your small size apartment.
Small Apartment Bedroom Design Ideas
Having a comfortable bedroom is every people's dream. Although it is just a small size bedroom, it does not matter if it still can make us feel so comfortable and relaxed. Here, we will share some small apartment bedroom design ideas with the furniture arrangement and wall decor that you can apply for the bedroom in your narrow apartment.
Bedroom Furniture Arrangement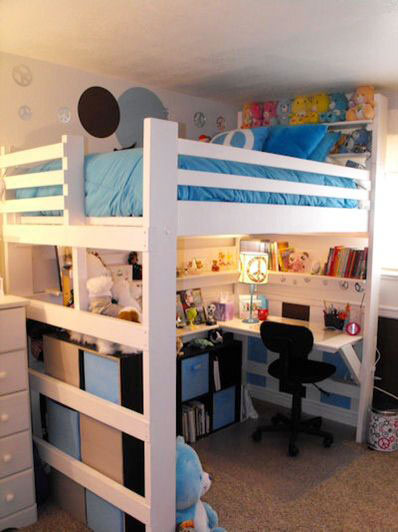 Bedroom design is the first narrow apartment ideas that we are going to share. The design above is really suitable for your small apartment bedroom. Dana Maxwell as the designer takes advantage of available space by using loft bed design. The design of the bed is really fit with the available space in a small apartment bedroom like this. So, it can give more space for the other furniture such as the table, chair, bookshelf, and wardrobe. As we can see, we can still have a study room even in a small size bedroom like in the picture above.
Bedroom Wall Decor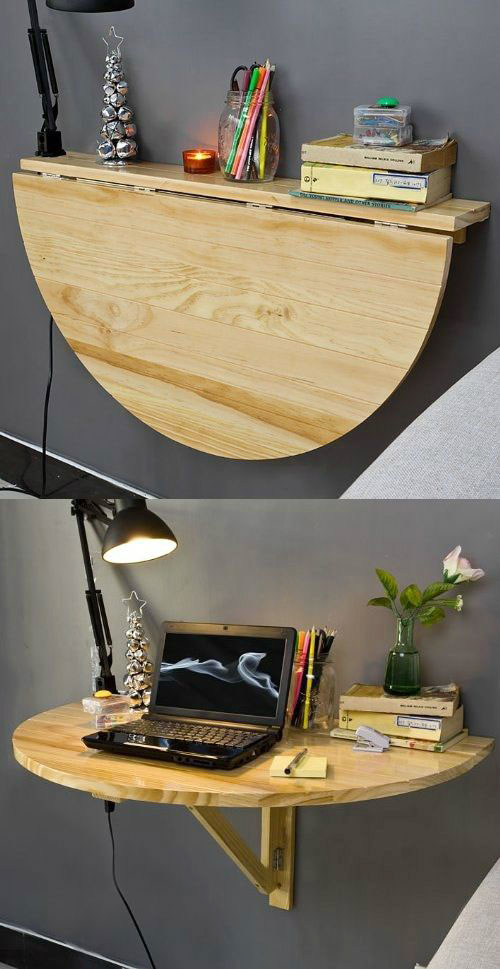 Placing a decoration such as a vase, night lamp, and etc will beautify our bedroom display although it is not easy to find the right place to accommodate the decorations for a small bedroom. The wall decor from Decoholic could be the answer. Using a folding table which mounted on the wall as a study table and as a rack/shelf when it is folded is a great idea. It can also save more space in your bedroom because it has two functions in one.
The Other Bedroom Furniture Arrangement and Wall Decor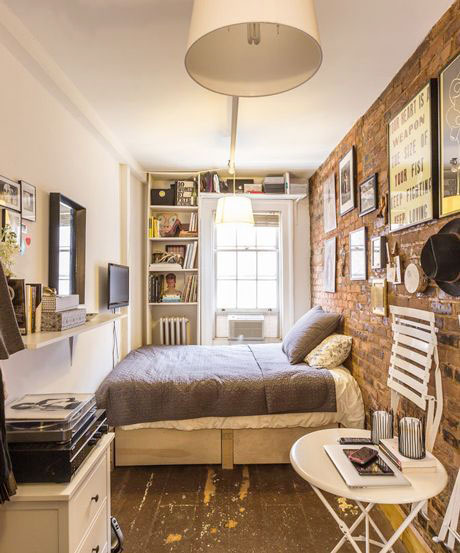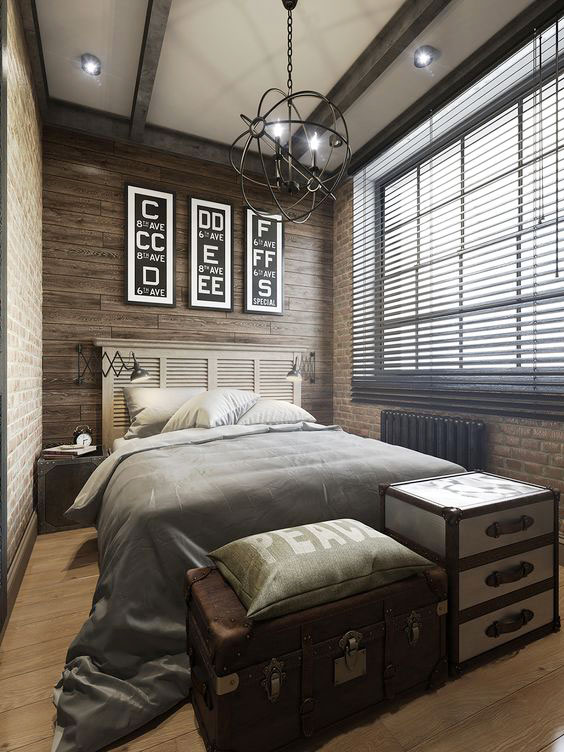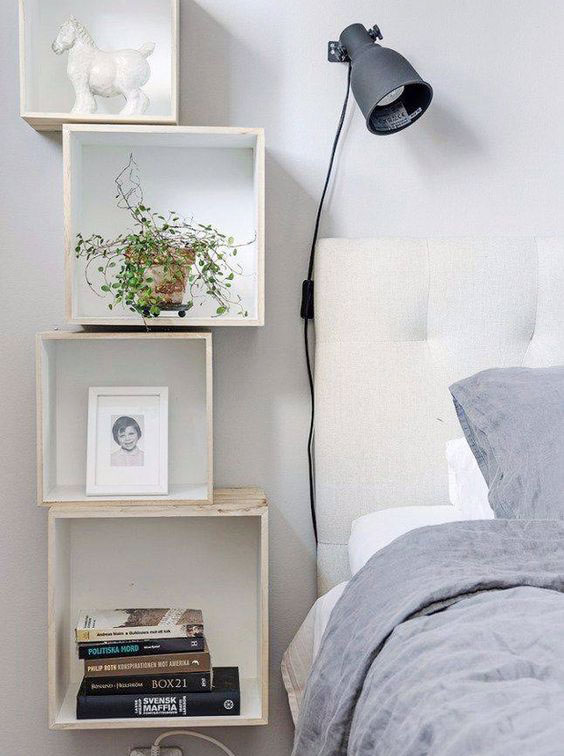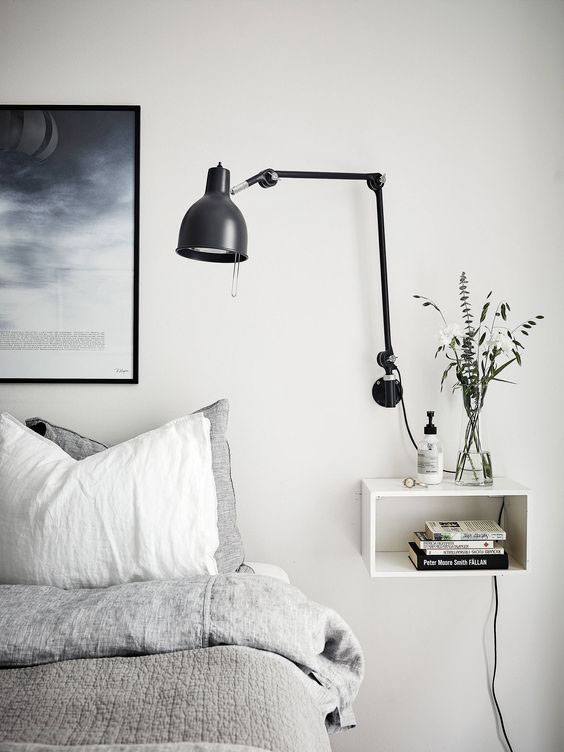 Small Apartment Living Room Design Ideas
Living room is one of the most favorite places for every people to gather with their family after a tiring day. And below here, we also share the furniture arrangement and wall decor for your small apartment living room.
Living Room Furniture Arrangement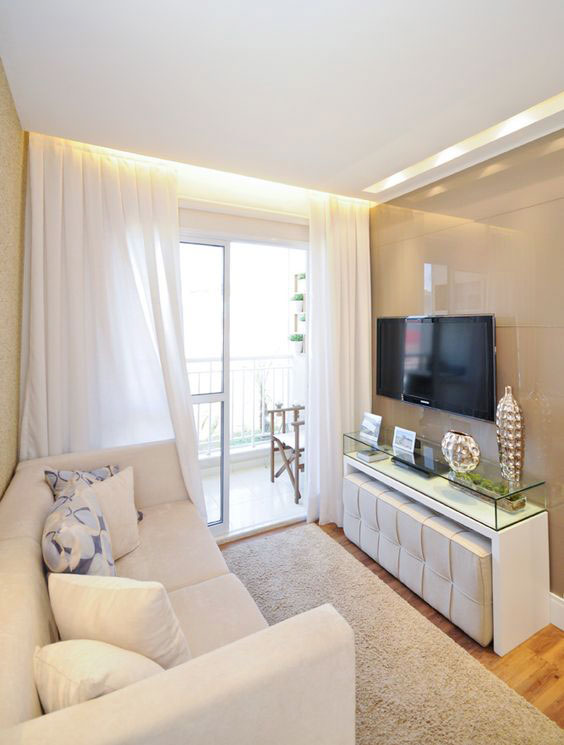 The design above uses only a few furniture such as the couch, long counter table, and a floating television stand in order to make a cozy living room although it just has a small space. Using less furniture like this will make your apartment living room looks more spacious and comfortable especially with the existence of the long couch. The designer also places the long counter table below the floating television stand to save some space as well as to beautify the look of the living room.
Living Room Wall Decor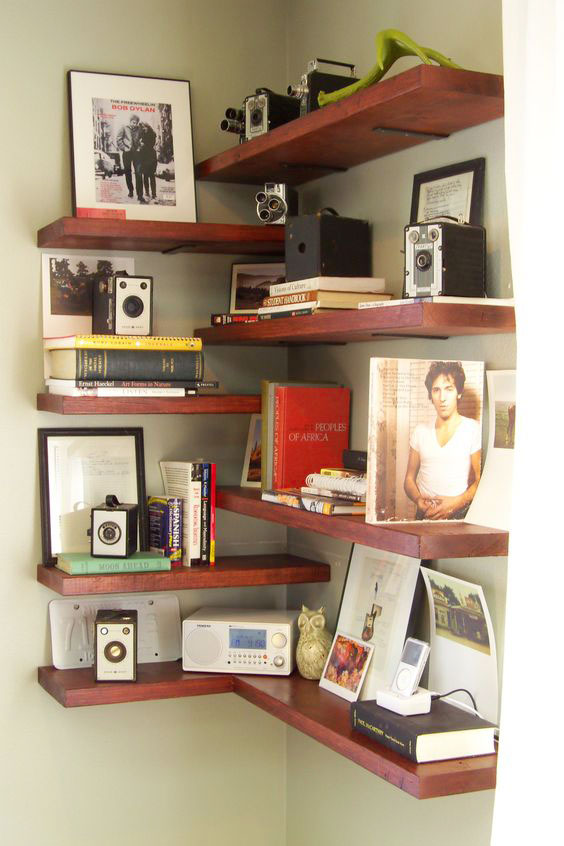 Most people think that a small living room cannot be decorated. Actually, it is not true at all. You can also decorate this room with some decorations like the wall decoration above. The designer uses the 7 layer wall rack in order to place the goods such as the books, photos, or an old radio. Below here, we also have the other small apartment living room design ideas for the furniture arrangement and wall decor that you may like.
The Other Living Room Furniture Arrangement and Wall Decor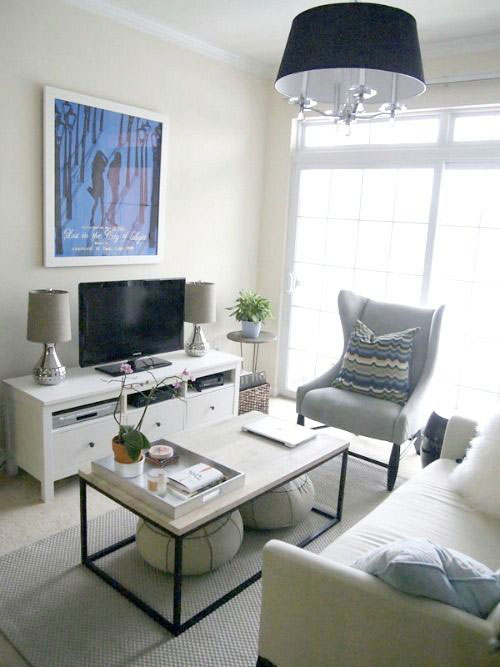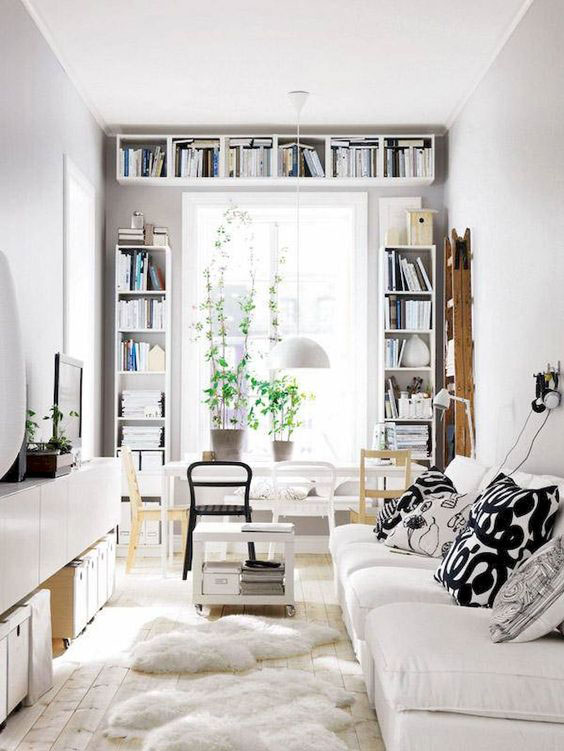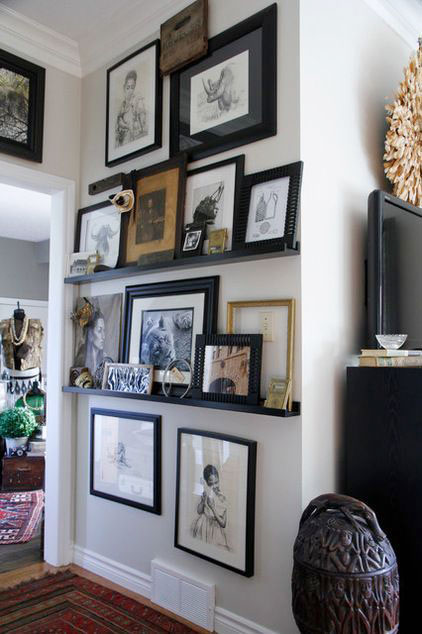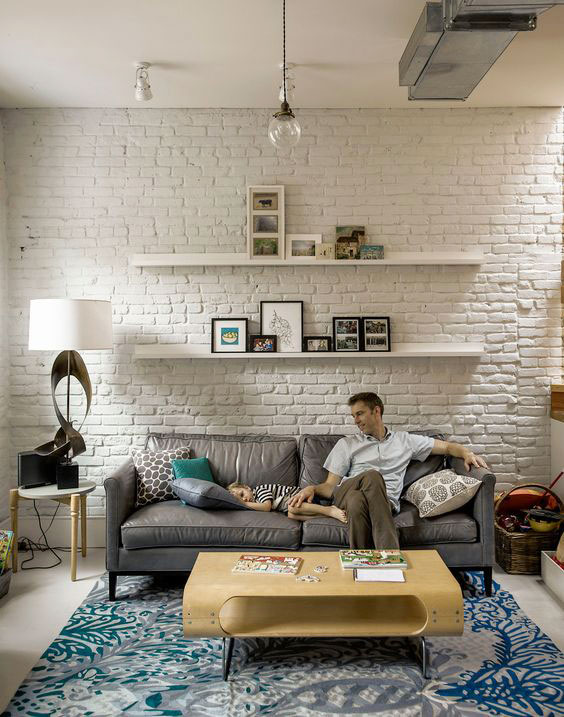 Small Apartment Bathroom Design Ideas
Bathroom is one of the essential elements for a residence. This is the place where we can refresh ourselves after doing such a lot of tiring activities. Here, we also have some small apartment bathroom design ideas that you can apply in order to arrange the furniture and wall decor in your bathroom.
Bathroom Furniture Arrangement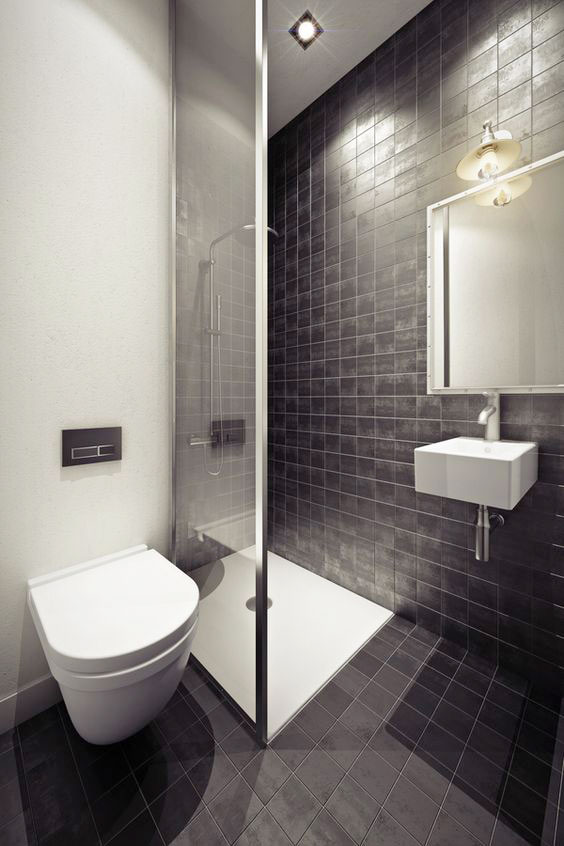 The bathroom design on the picture above is really suitable to be applied in your small bathroom. In this design, there is only a sink, toilet, and a shower room because the designer tries to give more space in order to create a broad impression of the room.
Bathroom Wall Decor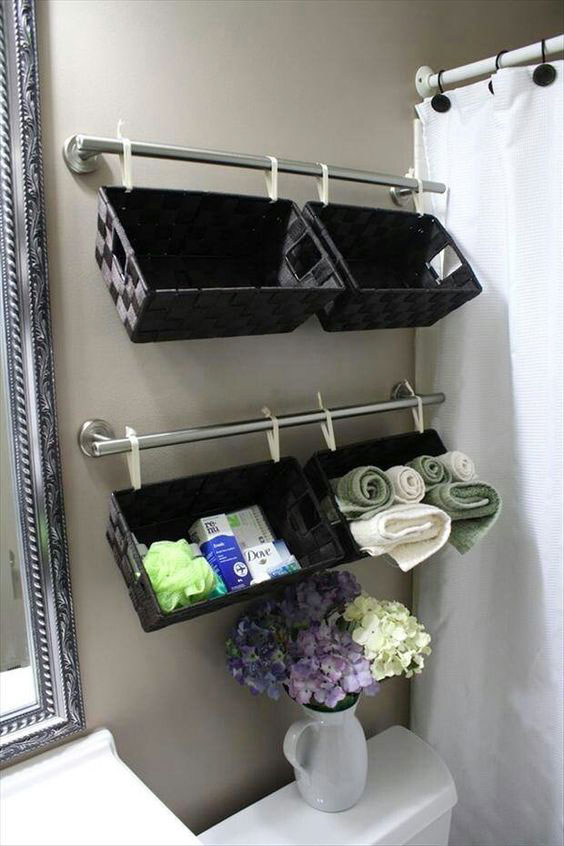 A good wall decoration for a bathroom usually in form of a shelf because we can use it for some purposes such as placing the towel or our toiletries so that it can look more presentable. But, we can make our own wall decor like the one from Abbie Miller. She prefers to create her own wall decor by hanging the baskets with a zip which ties on the towel rack. What a good and creative idea.
The Other Bathroom Furniture Arrangement and Wall Decor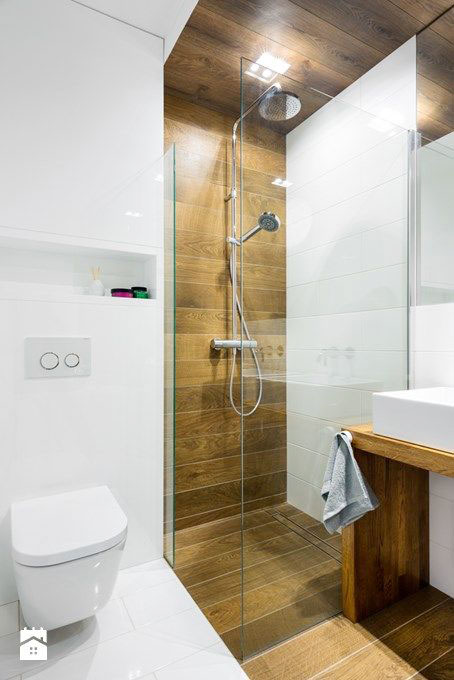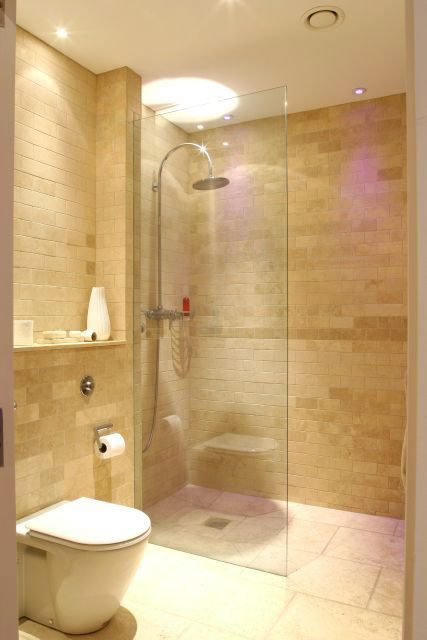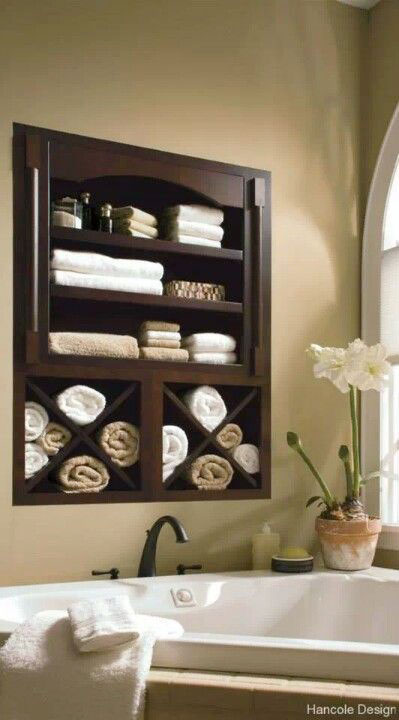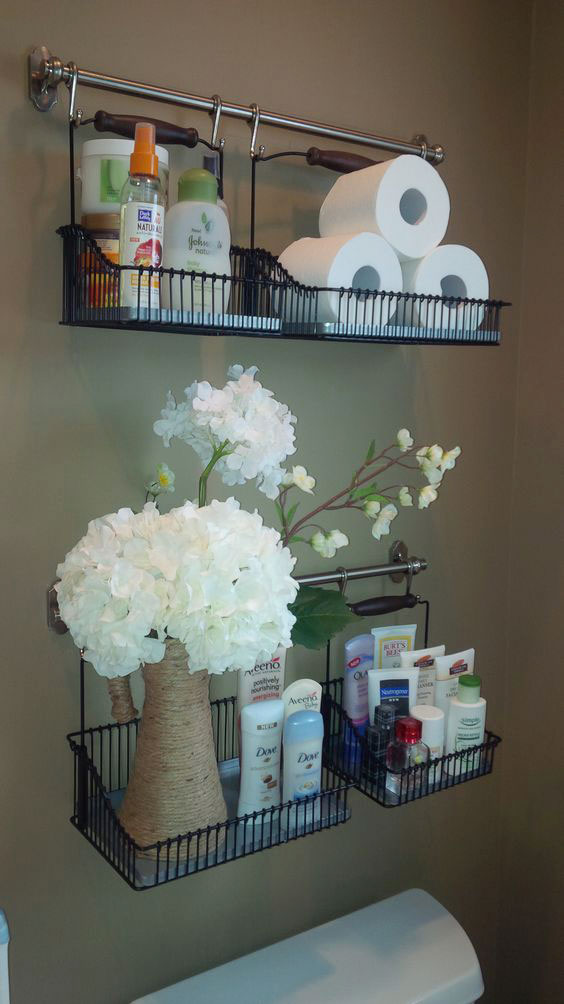 Closing
Those are the small apartment design ideas that you may apply for your narrow apartment bedroom, living room, and bathroom. Hopefully, all of the great apartment ideas that we have shared above can be useful and inspire you in designing your apartment.