Finding a few house designs is not such a difficult thing currently. As a matter of fact, you are able to get the best house designs according to your preference. Designing a house does not always formal or old. Nevertheless, you can start trying other ideas of designing a house living by applying smart ideas now on. Prepare your eyes before jumping down to 10 best house designs below because it will inspire you definitely.
Scandinavian House Design Ideas
The first idea of designing a house living is Scandinavian ideas. For your information, Scandinavian ideas have been the most searched interior design in the midst of 2016 until present. Therefore, we would like to show you smart ideas of Scandinavian house design from its furniture arrangement and decoration. Here we go!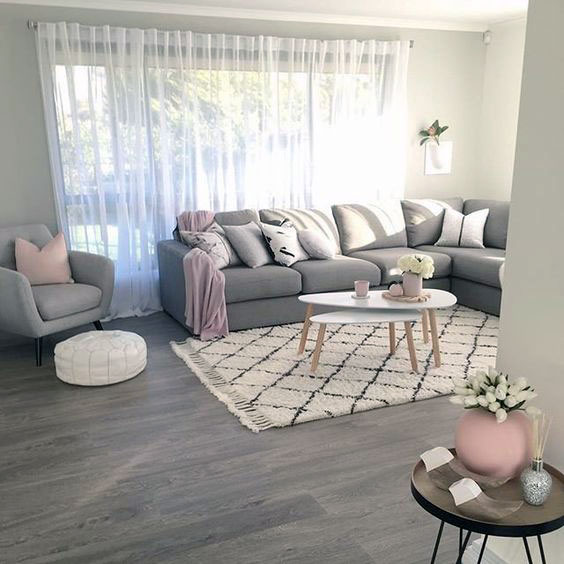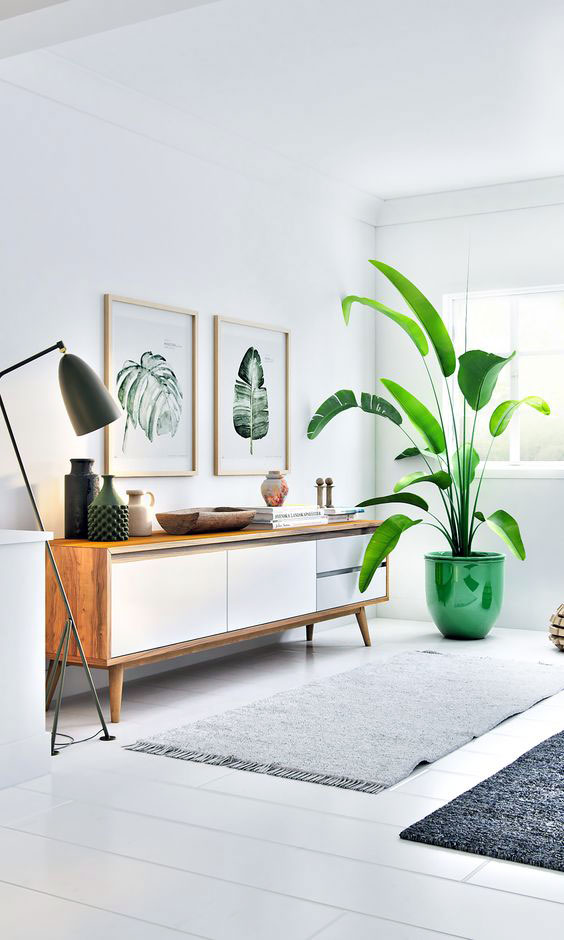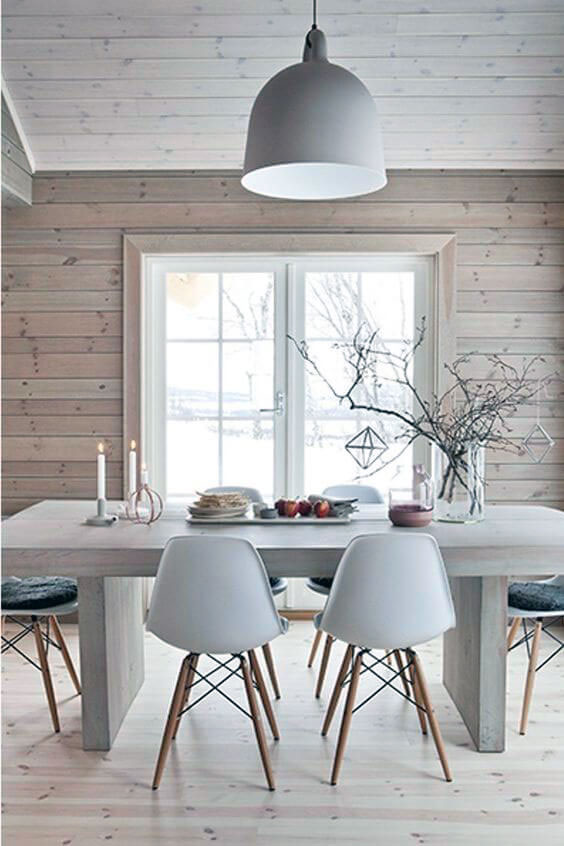 Furniture Arrangement
First of all, you have to look around inside your house if there is a big window or not. After that, positioning the furniture near the window is a suitable idea. It has been shown from the first, second, and the third picture. In the first picture, there is a big-wider window behind a gray couch which enlightens the room and also the furniture. Meanwhile, the second picture shows you the bright furniture as bright as the light comes in through the window. The third picture shows you that a dining table set is also suitable placed against the window.
Decoration
If you apply Scandinavian as your choice, you will not get difficulty at all. It is a piece of cake in decorating Scandinavian house design because of its material such as wooden tables as a coffee table in the first picture and a simple display cabinet in the second picture. A wooden material can decorate the wall of your house as well such in the third picture.
Minimalist House Design Ideas
The second idea of 10 best house designs is a minimalist idea. Having a small house living does not mean hard to apply minimalist ideas inside of it. Moreover, it gives you the challenge to decorate and create your minimalist dream house comes true. Are you ready to take a look? Let's move on!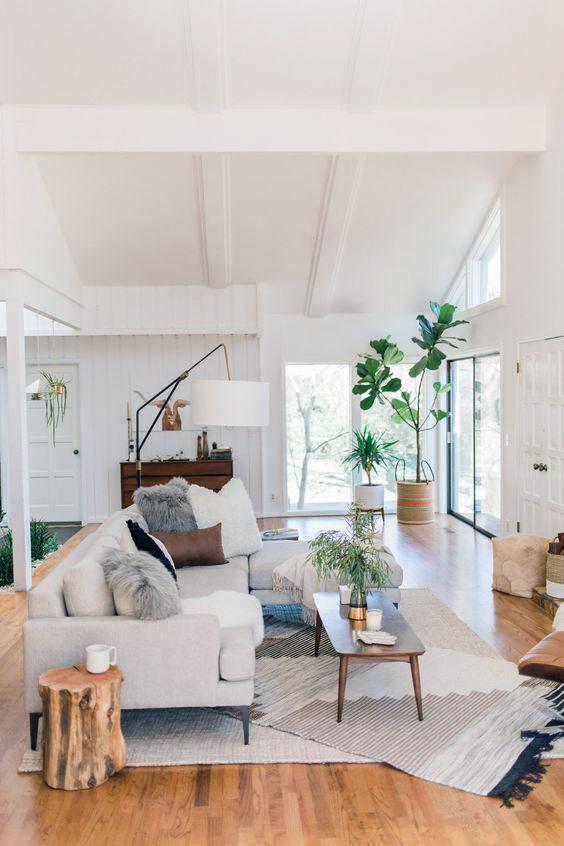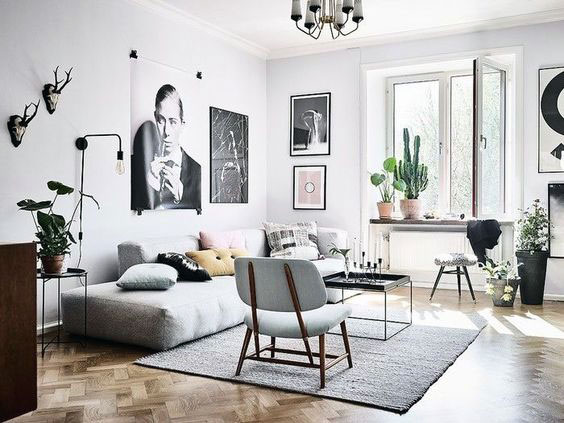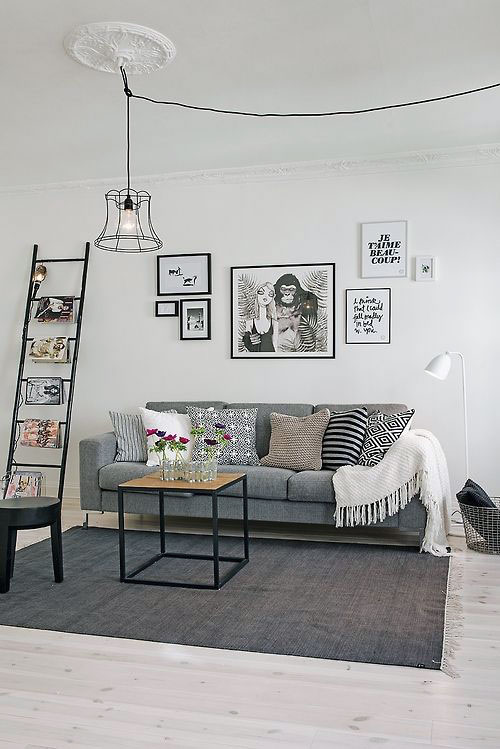 Decoration
First of all, you need to know what concept of minimalism you like. Why? Because it can help you pick the right decoration easier. If you like a wooden material, the decoration in the first picture might be your choice. It is filled with wooden items of furniture such as coffee table and floor pattern almost half the room. Meanwhile, if you want to apply a monochrome concept of your minimalist house design, the second and third picture are suitable for you. You can use bright and dark color items of furniture as supporting the monochrome concept itself.
Painting Application
In the first picture, a bright white color is chosen in order to enlighten a whole room. Yet, it does not mean you are not allowed to choose other dark colors. In the second and third picture, the marvelous blend of bright color and dark color has been tried so it produces an aesthetic painting. Do you want to try it?
Contemporary House Design Ideas
The third idea is contemporary house design ideas. If you live far from the noisiness of city and you want something different which is surrounded by nature, this concept goes to you. Contemporary ideas are able to be paired with nature concept which is different than usual. Are you curious? Let's check this out!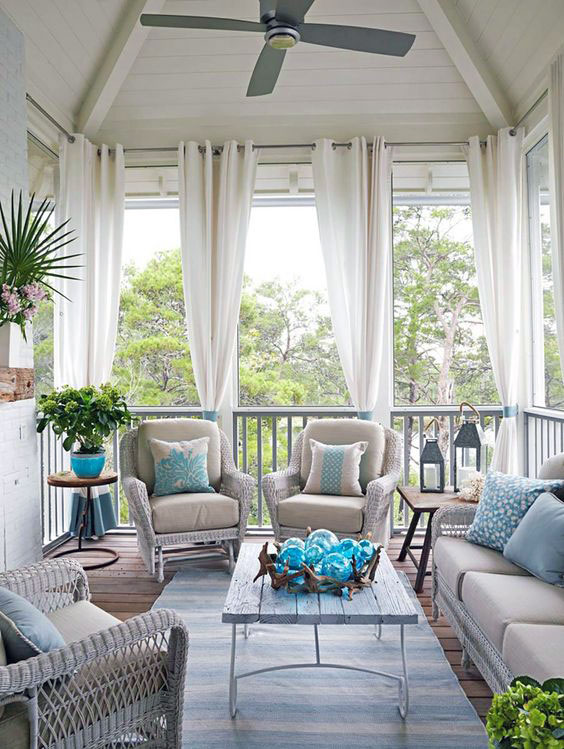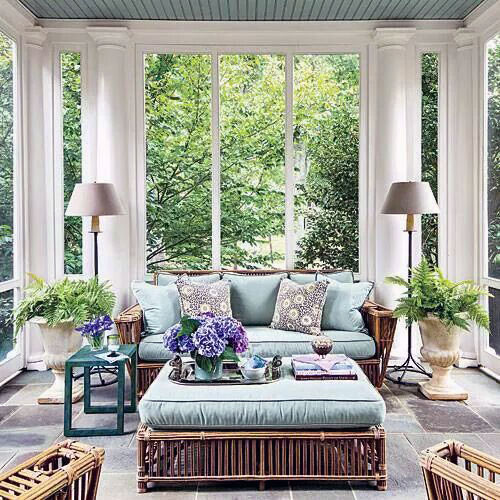 Decoration
There are two pictures which utilize big-wider windows behind couches and chairs. The windows are used to enlighten a whole room naturally. It can be found from the color selection of decoration. The first picture uses a bright color of couch and two single armchairs. The second picture uses a natural Tosca color of couch and wooden items as an addition to the furniture.
Ornament Arrangement
There are greeneries as the ornament in both pictures. The greenery is chosen as supporting ornament to the nature concept itself. You can place it wherever you place the main furniture such as a couch, coffee tables, single armchairs, side-tables, and so on. This ornament arrangement might be different with another arrangement because it is clearly bringing you closer to nature.
Bohemian House Design Ideas
The last but not least is bohemian ideas. We proudly show you new bohemian house design ideas that probably suit your preference. Bohemian itself consists of energic colors and sense of nature which is as great as other ideas before. It is fine if you want to try something unique by applying bohemian ideas. Let's take a look.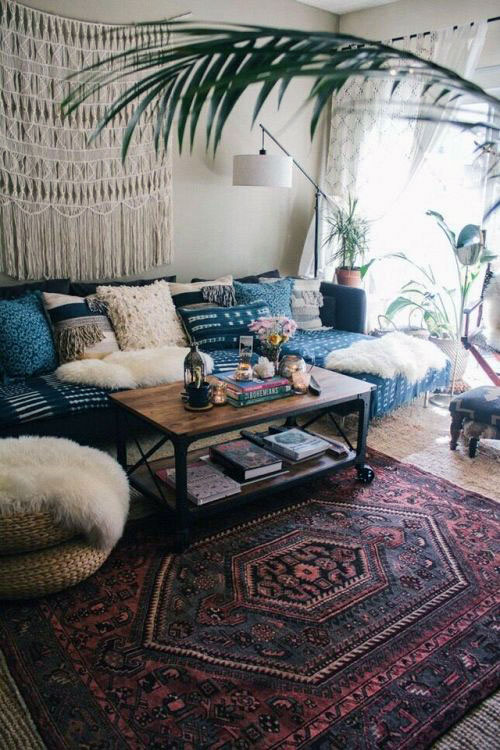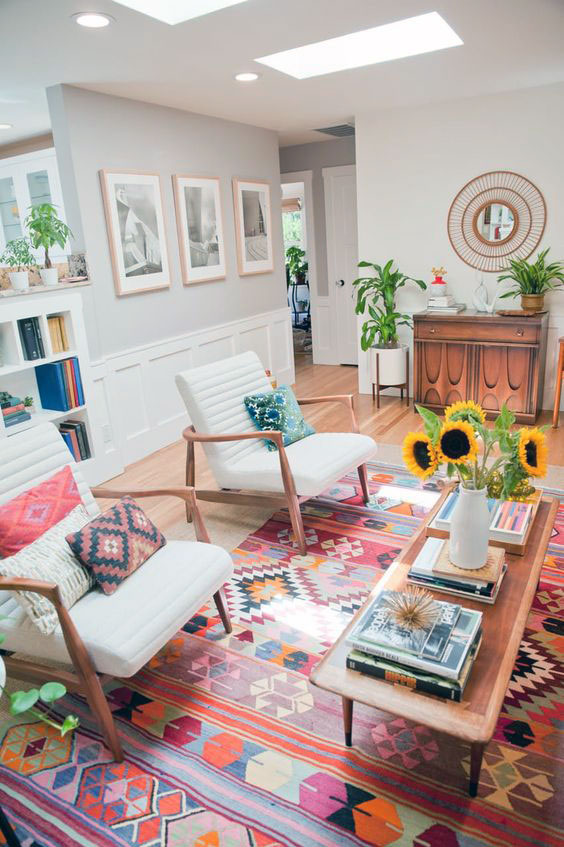 Decoration
Bohemian ideas tend to use a colorful tribal pattern as the main point of its decoration which makes it different with other ones. You can see from the two pictures that use tribal patterns as the decoration. Besides that, bohemian ideas are closer to nature. If you want to position greenery ornaments into bohemian house design, it will be better.
Flooring Theme
Most of the bohemian houses are using a tribal pattern rug. It is called as a bohemian tribal pattern rug. No matter what texture of floor is, a bohemian tribal rug should be placed on the floor. You can see from the two pictures above which use different rug but keep showing tribal patterns as the specialty of bohemian itself.
The four different concepts of 10 best house designs have been shown to you. Which one do you prefer among Scandinavian, minimalist, contemporary, and bohemian house design? You can not just take a look but try to apply one of them. Do not waste your golden chance. Happy trying!