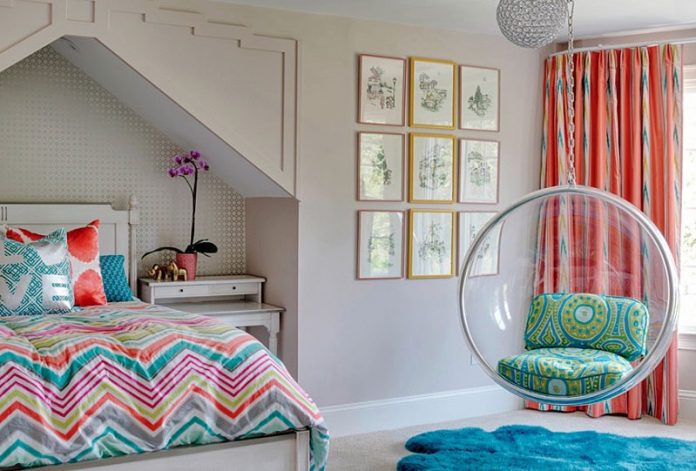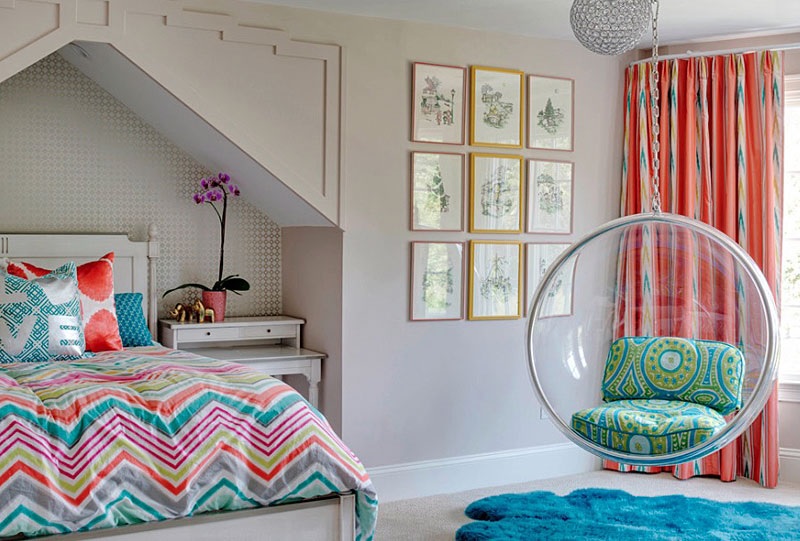 You have to face it. Your little girl is no longer little and she needs a teenage bedroom. This could seem like a challenge, but decorating a teen girls bedroom isn't an insurmountable task. In fact, you can redo a teen girls bedroom in one weekend.
Start with Color
Painting is the easiest and cheapest way to renovate a teen girls bedroom. There are thousands of colors available and this is a way to get your teen involved in the project.
There are different things you can do with color in a teen girls bedroom. You can create a focal wall of a contrasting color or go with stripes. According to SFGate, vertical stripes make a room look taller. If you're ambitious and crafty, you can do a gradual shading of several colors or use painter's tape to create a design with two or three colors. Don't overlook the ceiling! A different shade could make a teen girls bedroom seem bigger. Better yet, add stencils or stickers.
Be sure to use painter's tape to tape off window sills, baseboards and where the ceiling adjoins the wall beforehand to keep messes from occurring. Actual painting should only take a couple of hours.
Make It Functional
A teen girls bedroom today needs more function than it did when you were growing up. Teens have a lot of techs, with cell phones, computers, and tablets, so they need space to keep them charged and use them for homework. Set a space next to the best electrical outlet. A surge protector can be a lifesaver with providing enough outlets. Buy a bulletin board so your teen can pin notes, photos, and other items without damaging walls. Use baskets and do-it-yourself shelving and cabinets along the wall for storage.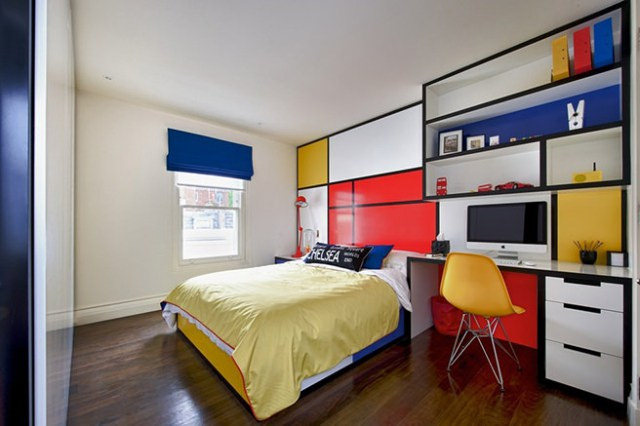 Change Up Old Things
You don't have to buy new furniture for a teen girls bedroom but can update what is already there. That includes stripping off the old stain from dressers and nightstands and re-staining or painting them for a fresh look. You could also update the hardware. The headboard and footboards easy to update with a new paint or even padded upholstery. You can easily reupholster an ottoman or recover a pillow in a bright, fun color to make it look modern.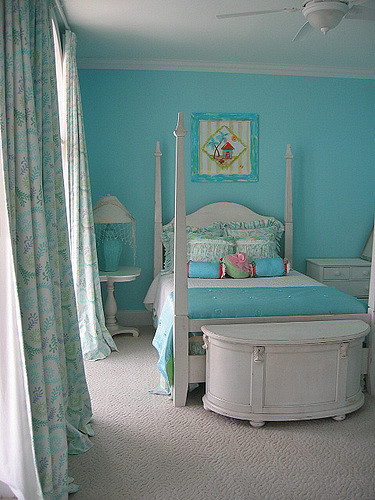 Redo Windows
Window treatments add visual interest to a teen girls bedroom. One of the most affordable options is mini blinds. They provide light control and come in many styles and colors.
Add Something Fun
Finally, you need to add some fun things for the perfect teen girls bedroom. This is easy since so many girls bedroom decor items available online or in stores. It could include a funky chair from the 1970s or even a beanbag. The easiest way to create fun is with teen girls bedding, especially custom bedding. Your teen will be able to express herself with a unique look with custom bedding or custom home decor from VisionBedding designed just for her. Don't overlook small things in girls bedroom decor like lamps, area rugs, and mirrors. According to Houzz.com, the best places to find unique things are flea markets.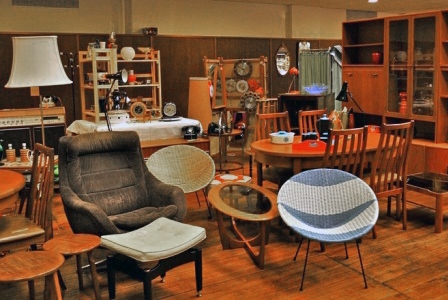 With just a few simple changes, you can totally revamp your teen girls bedroom, changing it from child's play to teen dream that will help your daughter transition to a young woman as well.