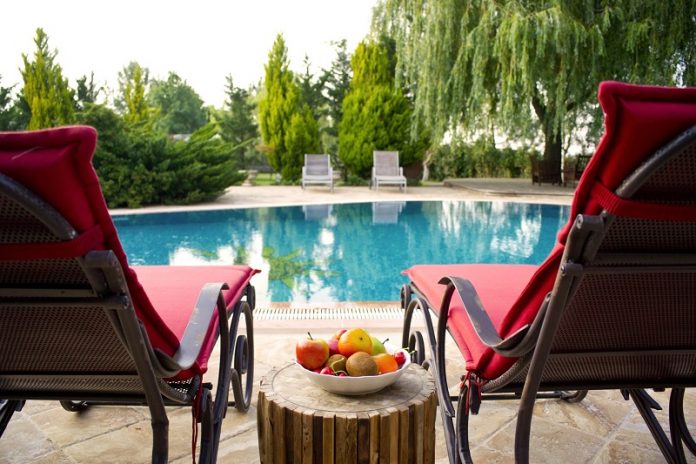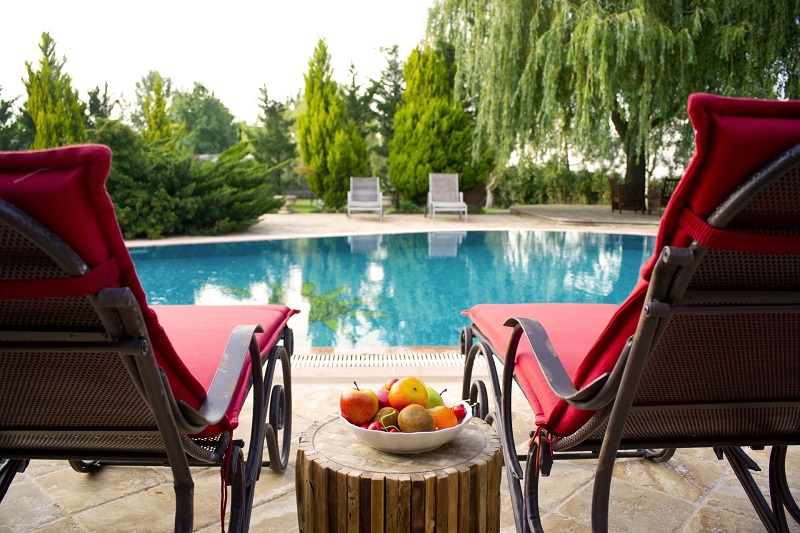 Having a pool in your back garden is the dream of many homeowners, so if you are one of the fortunate ones, then you want to make sure that you are taking advantage of the area as much as possible.
No matter how much you love your pool, over time, you can start taking it for granted — after all, it is right in your backyard!
To ensure that you still love your facilities for years to come, look to make some upgrades this summer. And it isn't just for you — investing in your outdoor area is guaranteed to raise the value of your home.
For all your pool and landscaping goals, here are four ways to make your pool more luxurious.
Here are four ways to make your pool more luxurious.
Consider the surroundings.
The most effective way to upgrade your pool from "lovely" to "luxury" is by considering the surroundings and spending some time designing the plants that surround it. Tropical gardening is a significant trend in pool design, as it recreates an island feel, without the necessity of buying a plane ticket!
The more colorful your choices, the more it will feel like you are living on a private island.
Alternatively, palm trees are another popular option as they scream "vacation" and are particularly Insta-friendly. If you live in a warmer climate, natural ones should be able to grow. However, if you are concerned about their health, opt for fake palm trees that you can migrate indoors once the summer season has ended.
Set up an eating and drinking area.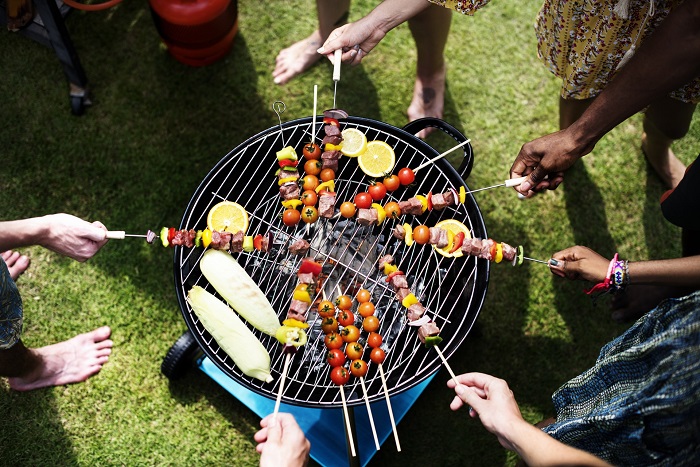 Hot summers call for long, lazy days spent with your loved ones around the pool. But there is only so much time you can spend in the water before your body craves something delicious to eat and drink. For the most luxurious experience with your pool, you want to have an eating and drinking area arranged.
Depending on the size of your pool and backyard, you may be able to work with a landscape designer in Dubai (or wherever you reside) to create a large patio complete with deck chairs, a fully stocked bar, and grill. On the other hand, for smaller areas, you can still bring a hint of luxury to the space by purchasing a rolling bar cart and BBQ that can be brought out when the time comes.
During the summer months, keep your pool party food and drinks stocked. You never know when an impromptu gathering may happen!
Invest in plush, color-coordinated towels and accessories.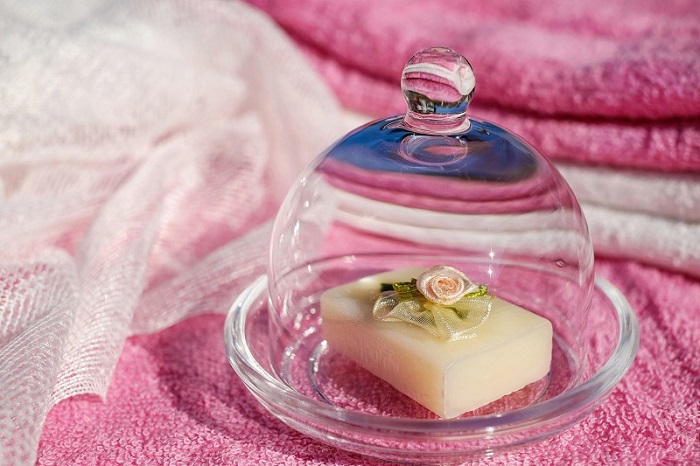 There is nothing that screams "luxury pool" more than plush towels. You know the kind that feels just as much like a blanket as a pool accessory. This summer, don't keep reusing the old, washed-too-many-times towels, and instead invest in something you would want to be presented with at a luxury spa.
If you don't already have a color scheme for your pool and outdoor area, then this summer is the time to start! Pick a summery range, such as blues, pinks, or oranges, and then start building your pool accessories around it. This is the time to get creative with your accessories!
From the straws in your bar-cart to the flowers decorating the deck, LED Glow balls, the floaties that the kids use, and the twinkly lights that shine on long after the sun has set, there is an abundance of options to personalize your pool area.
And the good news is that this doesn't have to be a costly upgrade. By keeping the accessories coordinated, you will be well on your way to upgrading your pool, while also staying on budget.
 Hire professional pool maintenance services.
There is nothing worse than having a pool in your backyard and not being able to use it when you desire because it hasn't been adequately maintained! Take the stress out of doing it all yourself and ensure that your pool is always fit for use by you, your friends and family by hiring professional pool maintenance services.
By opting for professional help, you can be assured that those who are cleaning and maintaining your pool know what they are doing and that they have the necessary equipment to get the job done. Outsourcing this job means that you can spend those laborious hours on other money-generating activities for yourself and you don't need to purchase or store the equipment and chemicals in your home.
In the long run, when your pool is continuously perfectly balanced and safe for use, you will be happy that you hired a pool cleaning company.
What updates are you going to be making to your pool and outdoor area this summer? Let us know your plans in the comments below!