Roohome.com – As a worker surely you need a workspace which comfortable and present with a suitable design. Therefore, you must find home office workspace design which can make you enjoy while staying in. This is very important for you because when you want to work or doing your job, you need a place which makes you feel comfort and relax. Why? Because it will influence your mind and your soul while working. Can you imagine if you do your job, the place does not support it? Automatically, you will not get an inspiration and you will feel stress. You cannot think as well, that is why if you have a private home office, it must be designed with a sleek design. There are many designers have been creating a variety of beautiful designs which suitable for two occupants. You may join with your partner while working. What does the design look likes? Let's check the workspace design ideas here!
Vintage Workspace Design Decorated With White and Wooden Concept
For the first design that the designers offer simple design, but they give a vintage and modern feature inside to combine it. If you have a limited space in your workspace, do not be worried. You can still make your home office looks charming with the decoration inside. then, if you are typical people who like a classic and simple design, this vintage workspace design is suitable to apply. Even this design looks usual, but the designer creates with beautiful features inside. To support the workspace design ideas, they choose a white color and wooden accent decor to this room. If you designing your work area with a suitable design that you dream, you will feel enjoy while staying inside.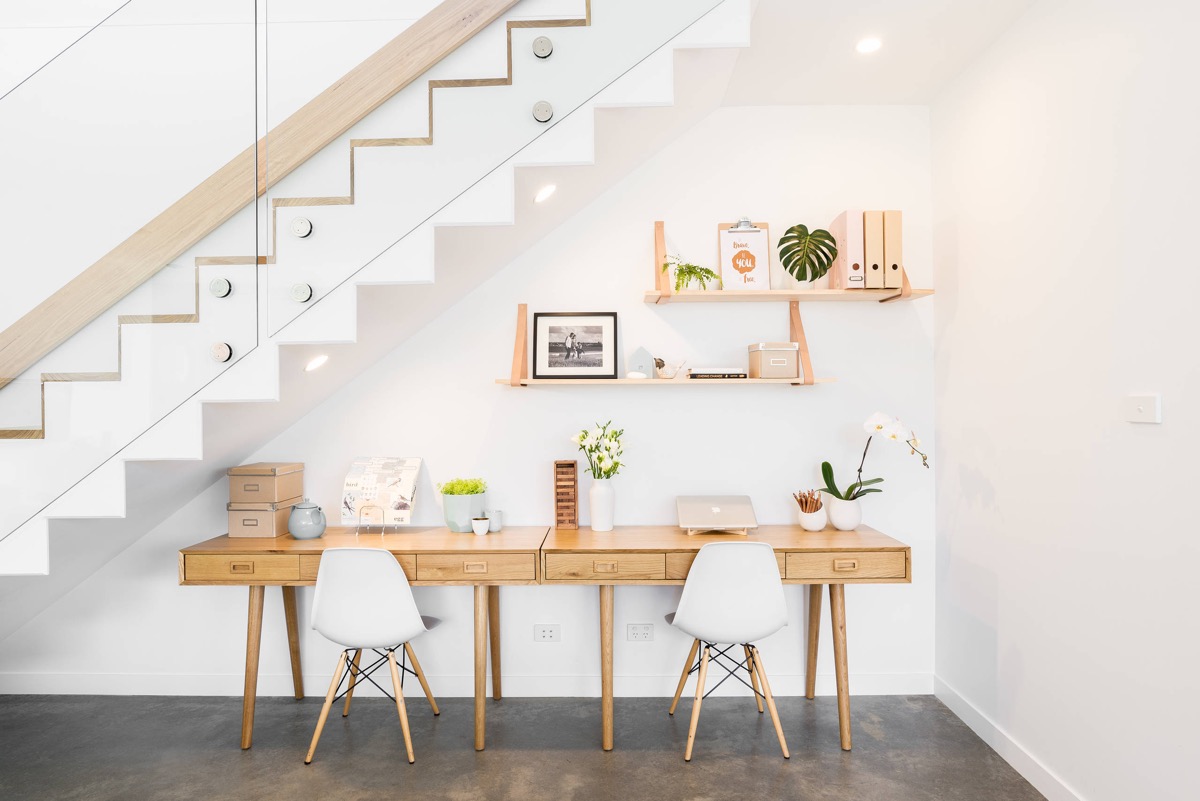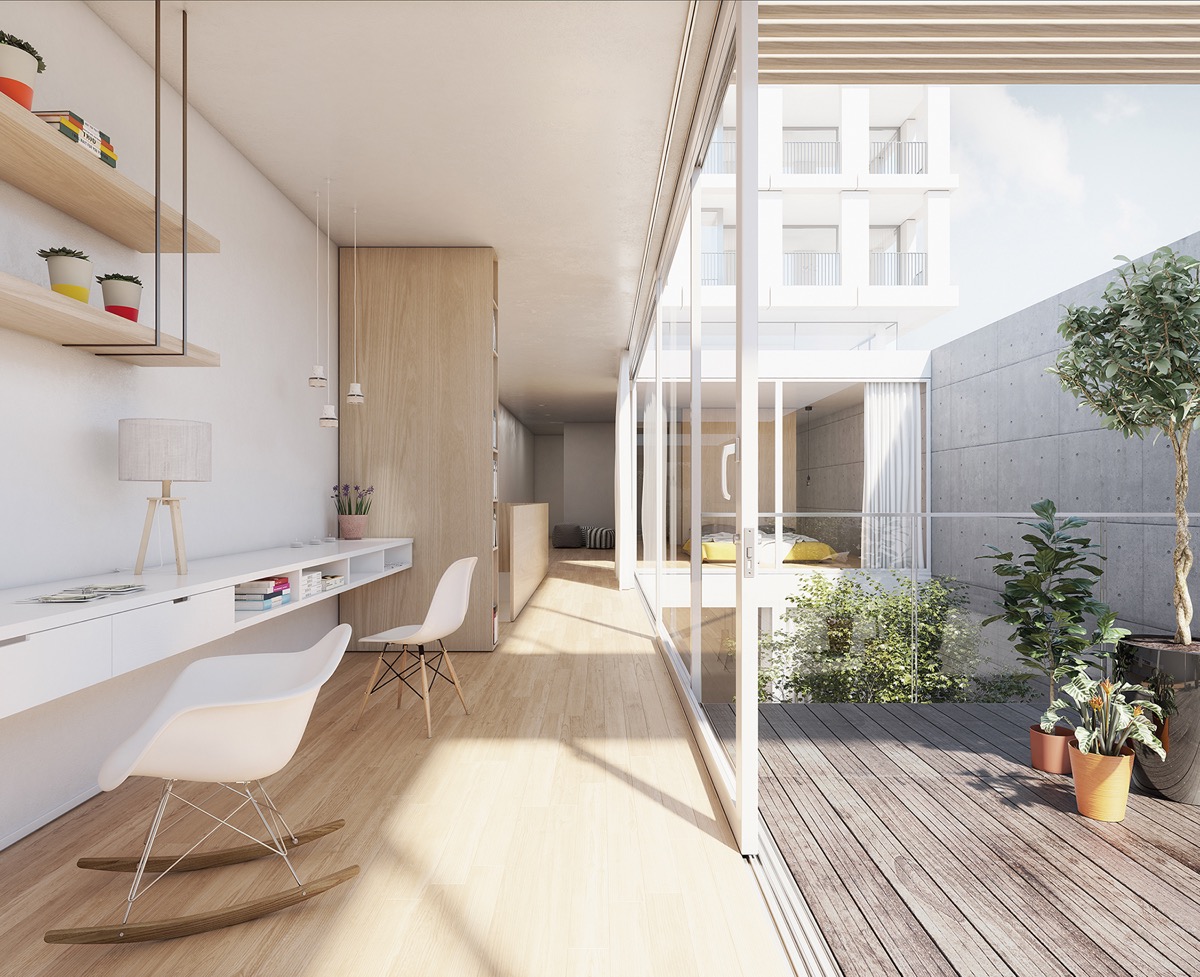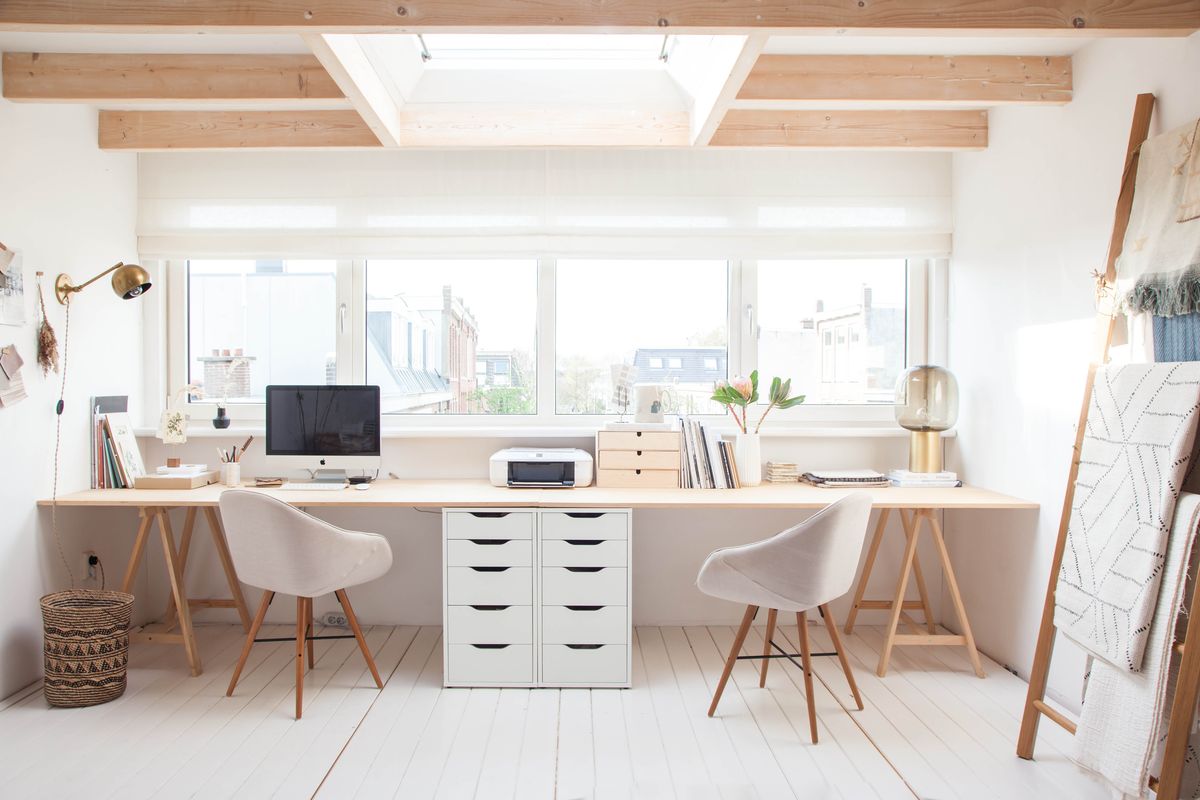 Minimalist Workspace Ideas With Back To Back Seating
Move to the next of home office workspace design here, you may choose what kind of concept design you want to apply. If you are often doing a meeting or you want to sit near your partner, a back to back seating is very appropriate to you. Then, if you do not like an excessive design, a minimalist design is suitable to choose. It fits that the designer creating minimalist workspace ideas that can realize your desire. The design does not look too crowded, but it looks simple but it presents a charming impression in it. Applying with a wooden accent to beautify the design.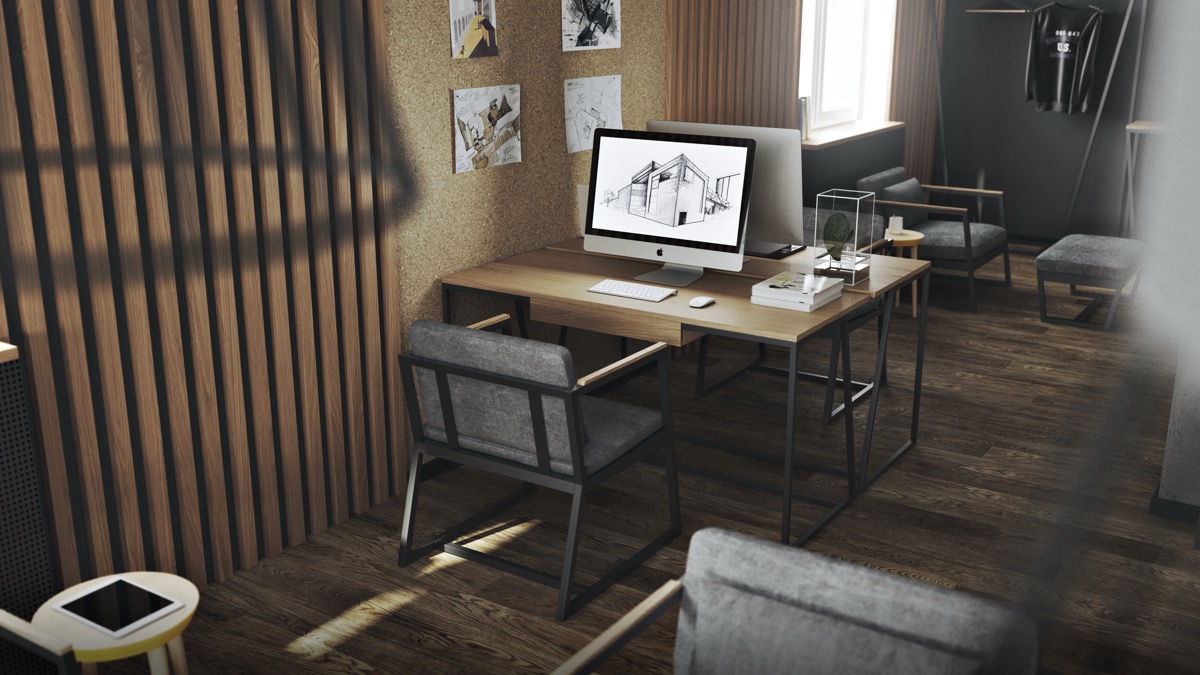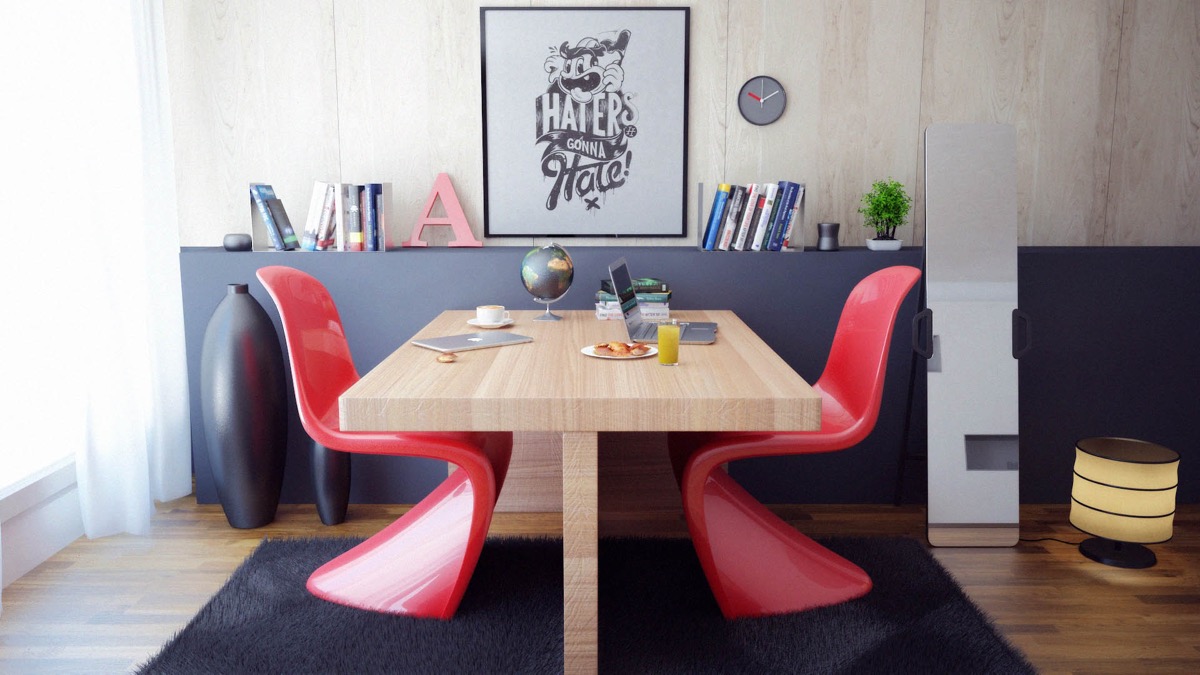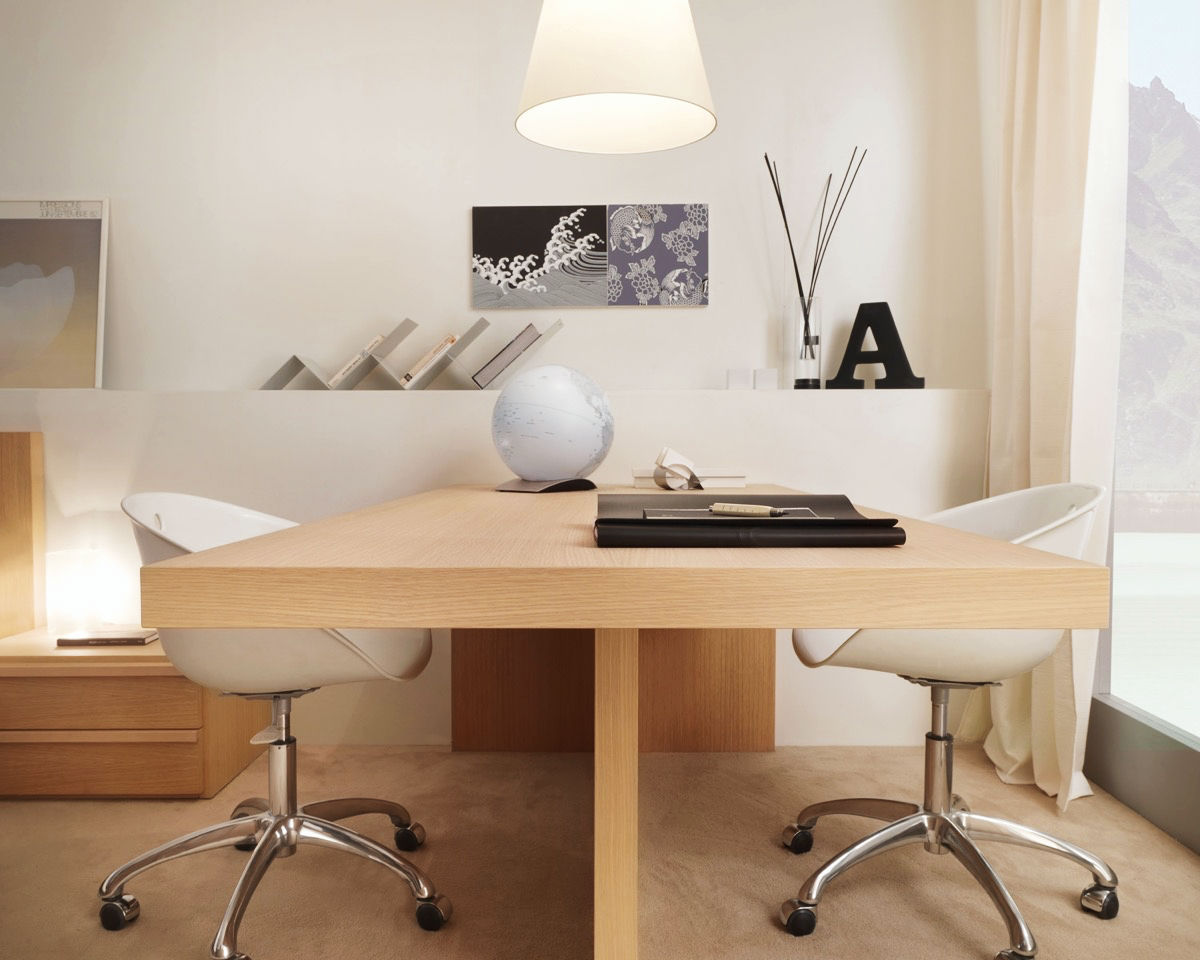 Unique Workspace Layout Ideas With Whimsy and Plywood Wall Design
Then, if you want to make your workspace looks attractive and awesome, you may choose a suitable design to be applied. You may choose a wallpaper or wall accent design to beautifying this design. Unique workspace layout ideas here has been creating for you. The designers choose whimsy and plywood wall design to match with the concept design. Add a modern and unique ornament or furniture to make it more complete. This kind of workspace design ideas here will make your home office looks awesome.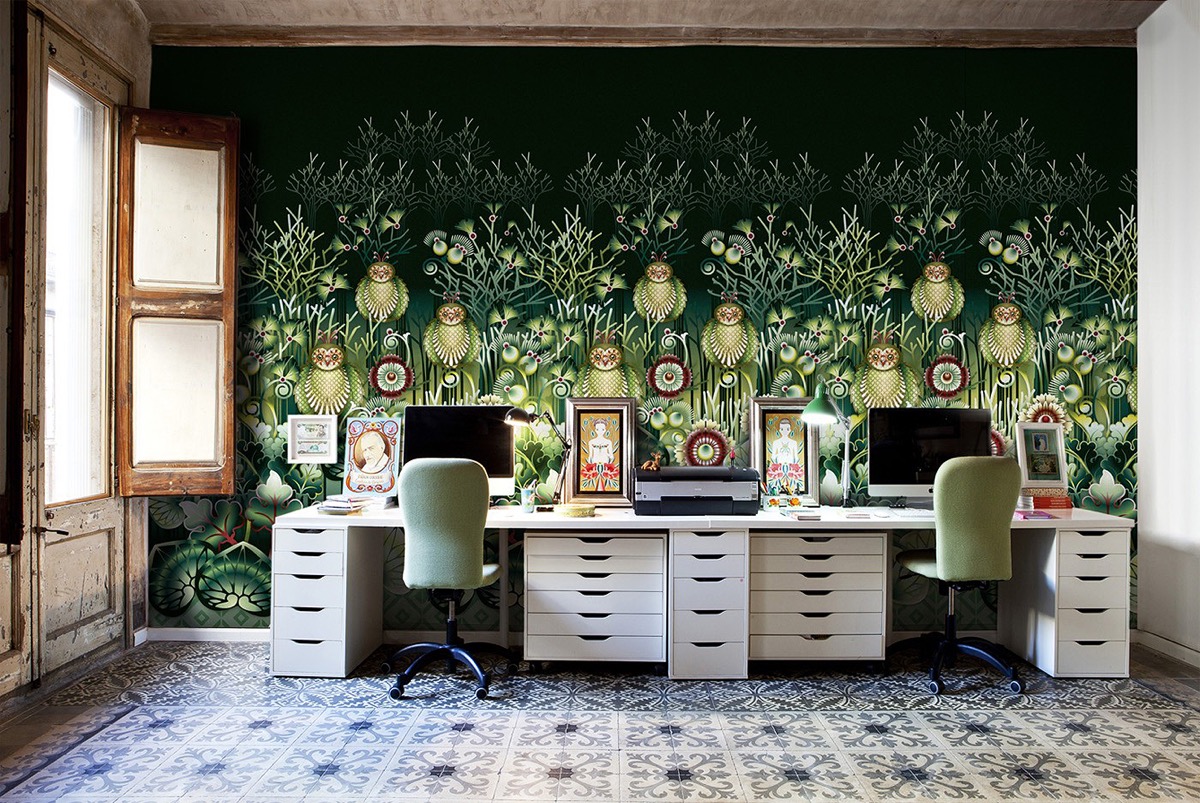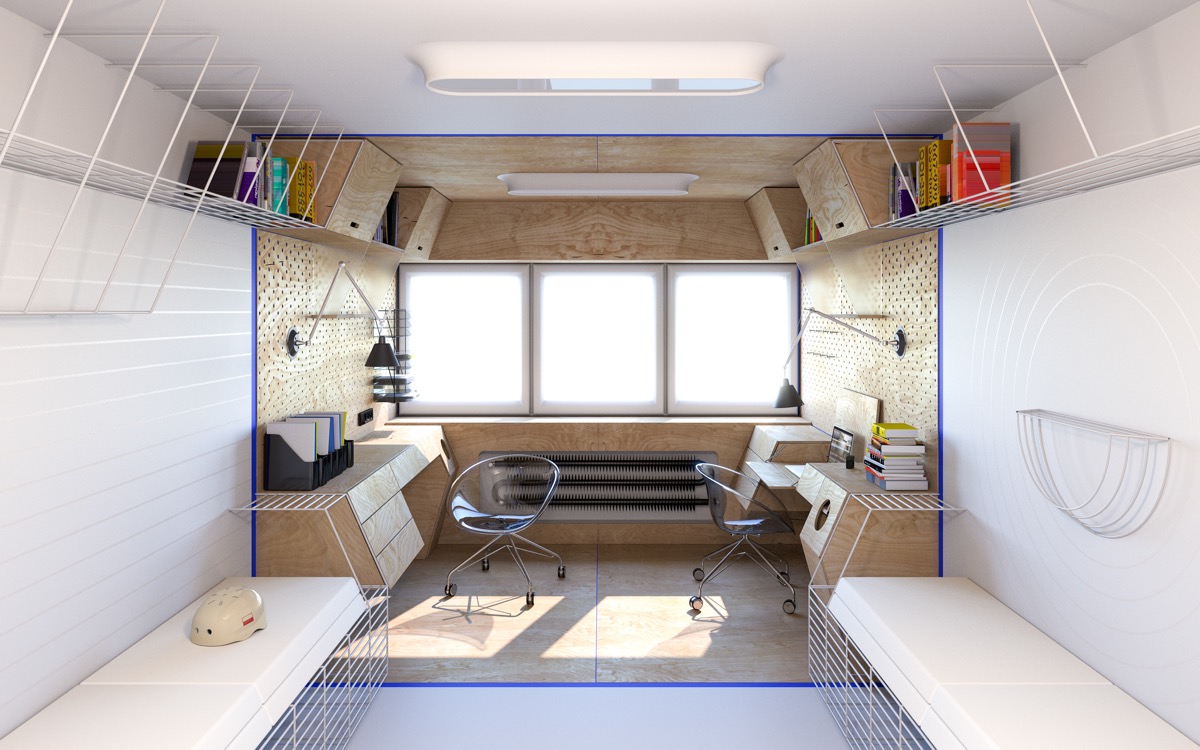 So, are you interested in applying home office workspace design above? Make your work area looks stunning with a variety of beautiful designs here. Creates a comfortable ambiance to your workspace right now! Good luck.