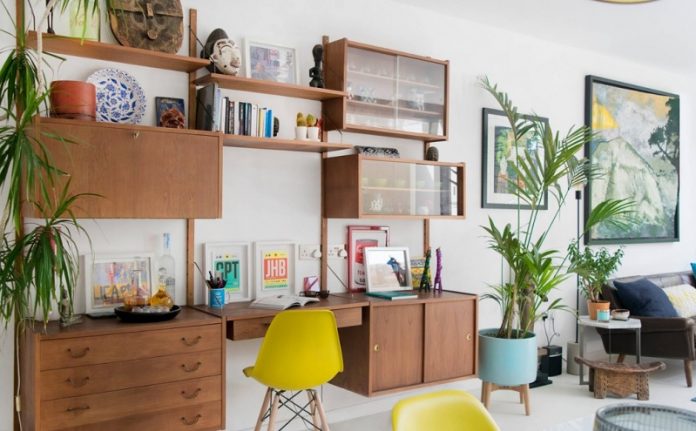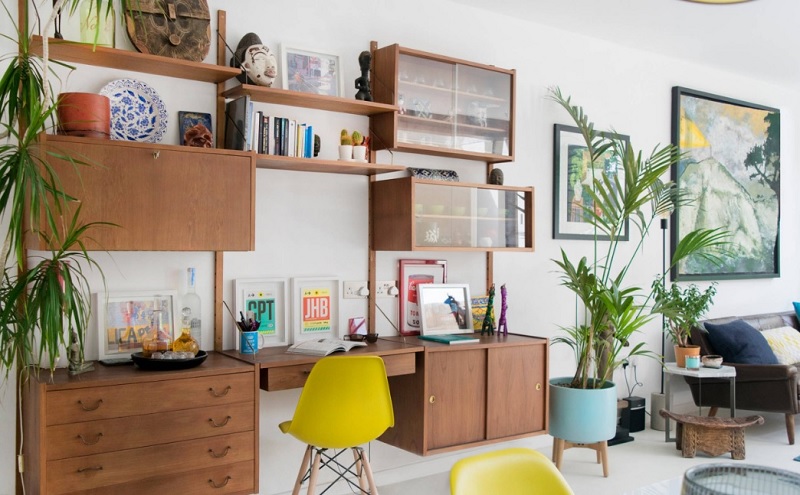 A business owner or a remote working employee does require a home office space for the smooth accomplishment of his work in the allotted slot of time. Only a neat and clean, quite, aloof and organized nook, lobby, patio, etc. can serve you as a home office space because, usually, you don't have so much space as to reserve a full room for your home office. Also, your work will get badly hit if you try to do it in the messy environment of your kitchen or the lounge. One thing is quite clear in this regard that it does not always prove an easy smooth task to have a small house office in an already small dwelling. You will have to manage all the supplies duly required for it from some well-known supplier like Milfords or any other. But, we have eased it a lot for you to set up a small home office, organized and worth appreciating. If you go through the following carefully and ponder upon the inner guideline, you will easily setup a small home office with small boundaries.
Set-Up And Workability
Owing to lack of additional space, your house will let you only a secondary place in an already multi-functional work place, say, a side space in your bedroom or a corner still unspecified for any purpose. Anyways, the kitchen and the living room are never recommended for this very critical purpose because of their being overcrowded all the time. You should try your level best to utilize the shelves, the wall storage and the desk storage space as much as possible because you are without much accommodation, otherwise. Also be efficient while utilizing this wall storage space to keep all your files, folders and notes well organized and within an easy reach.
Organization
This is the key to all this wonderful set-up in a small space. It will save you from being in a messy and counterproductive area which will kill both the quantity and quality of your work. In order to be well organized and functional, you will find the following tips quite helpful.
Always avoid disorderly stack of papers and overflowing drawers by keeping as many files online as possible. It will save your precious time sorting out the various documents whatsoever.
Arrange your files systematically in a convenient and easy-to-find method by colour-coding your files. It will create a very decent and civilized impression on the mind of any visitor besides saving you from the botheration of finding a file from a mismanaged pile.
Immediately delete, throw away or shed old and irrelevant files, papers and folders.
Try to purchase a desk with plenty of drawers or a shelving unit above or near your desk.
Style or Design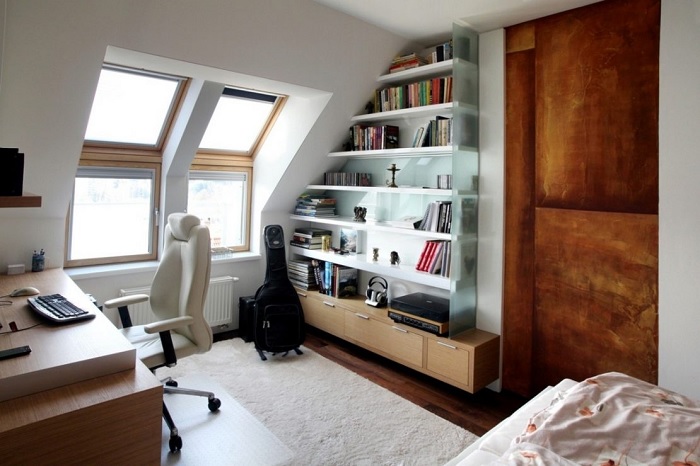 Having a limited space never means that you should not avail every opportunity to express your hidden natural abilities of exhibiting unique style, design and creativity. You may also decorate your shelves with a colourful clock, a fun desk lamp, versatile pops whenever and wherever possible. While dealing with a home office located in a multi-functional space, try to embellish the whole space with a tied-up decor theme compatible with all the existing domains. The whole space should present a unanimous look instead of distinctive individual displays.
In short, we can say that home office space in a small house is not that hard to manage, but its productivity will make a drastic difference in the ethic and quality of your work. The advantages of a small home office will keep revealing themselves with the passage of time and you will be surprised at what this small home office has to offer.