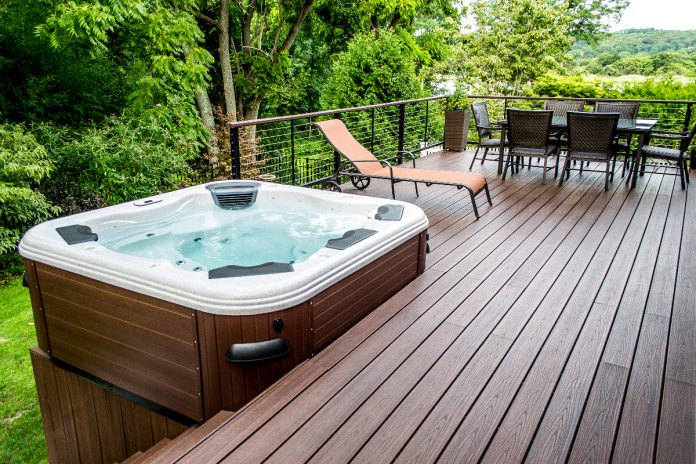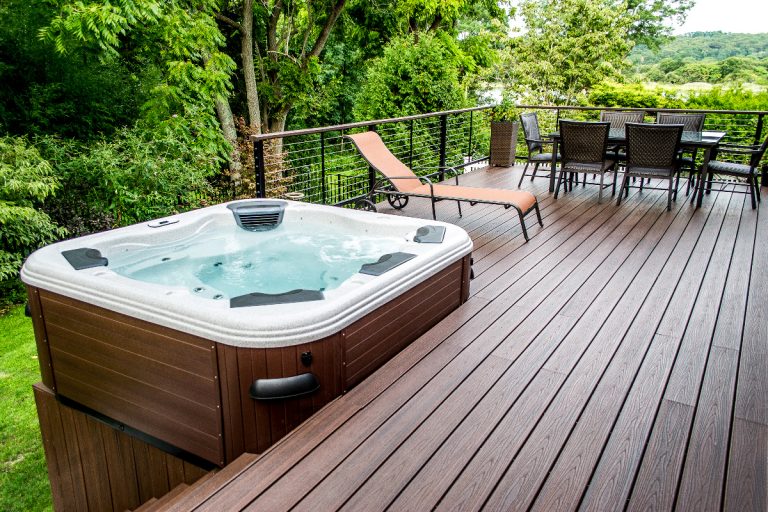 Every people must want to have a hot tub in their house. Having a hot tub is really helpful as it can make us feel relax after doing a lot of activities especially if it is located in our backyard. And for you who want to have one in your backyard, we have some outdoor hot tub design ideas that can be your reference in designing it.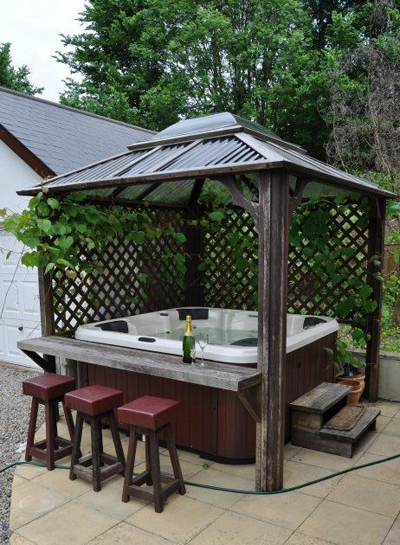 The first design that we are going to show you above is this simple outdoor hot tub. As we can see here, we can place the square hot tub in the garden or backyard like this and give it a terrace to protect us from a direct sunlight which can burn our skin. In this design, the terrace also has a long table and some bar chairs to create a mini bar near the hot tub. So, we can have a drink while soaking or even have a chit-chat with our friends or family.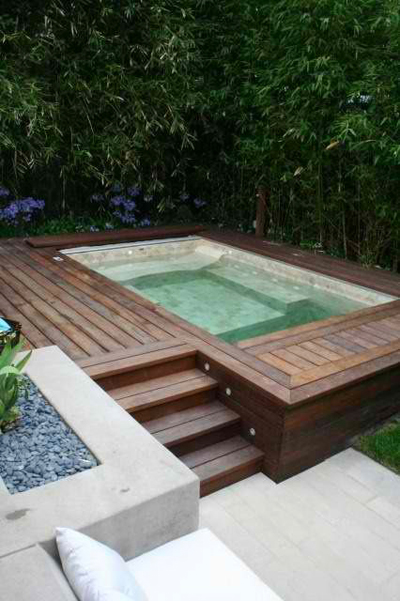 In the second design, we can see a rectangle hot tub which designed similar to a swimming pool. By using a wooden floor and stairs, this hot tub looks like the Japanese hot water bath especially since there are some bamboo trees around it. With a larger size hot tub like this, it can accommodate more people to get relaxed inside it. It would be great to have such a comfortable hot tub like that.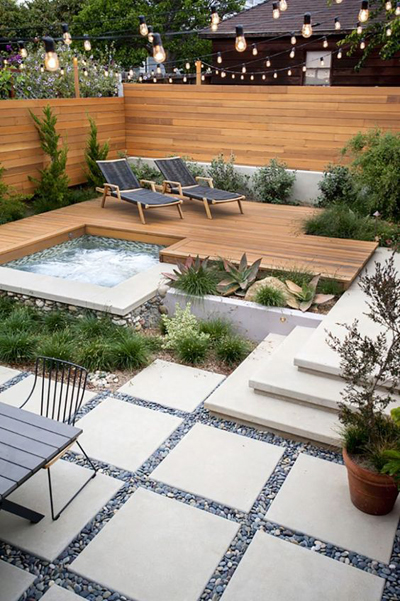 If you want a cozy and beautiful outdoor hot tub, you can try to copy this one. Maybe the hot tub is not too big but, it is so comfortable. As we can see, the hot tub is surrounded by a lot of greeneries around it which will make both of our body and mind get so relaxed. Also, if we have finished soaking in it, we can immediately lie on the sun lounger to lie down for a while and sunbathing at the same time.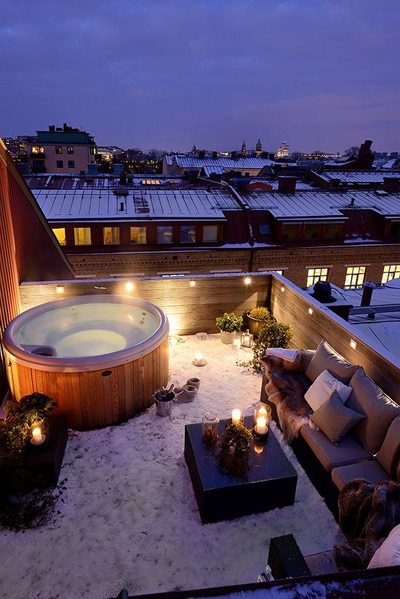 Do not have a backyard or garden in your house? Do not worry if you cannot have an outdoor hot tub. As long as we have a balcony, we can still have it. Like the one that we can see above, the small round hot tub is placed on the balcony of a house. if our balcony is quite spacious, we can even place a coffee table and a couch. And we can also add some greeneries to get more relaxation.
Closing
That is all of the outdoor hot tub design ideas which will give you a lot of inspiration in designing your own outdoor hot tub. Now, if you want to know more about the hot tub and its design, you can visit PoolPartyApp right away. You will find a lot of information on that website.
So, after you have read the information above, you can check out also our other articles by clicking the link below.
The articles above are about home designs and you can check them out to get a lot of information and everything that you need to know about home designs.