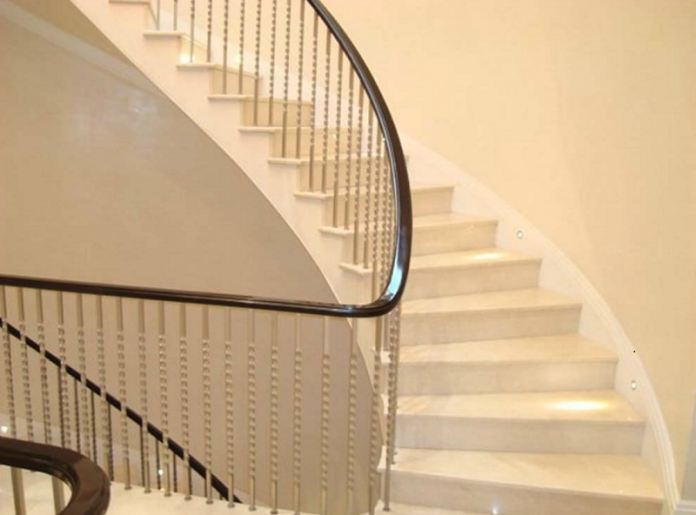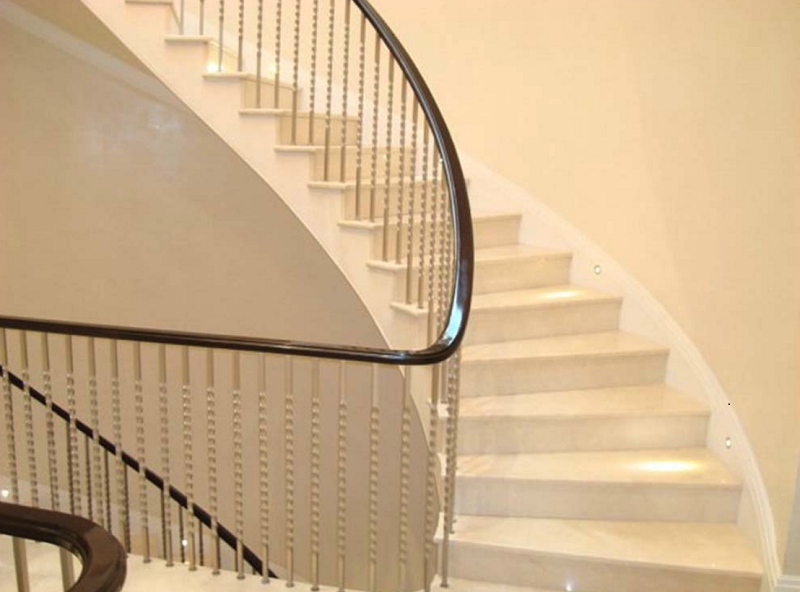 When thinking about a beautiful, warm, inviting home, most of us will immediately picture a home that has a big, lovely staircase. A thoughtfully designed and decorated staircase can really bring the charm into any home. It catches our attention as soon as we walk in due to its size, function, and of course, aesthetics.
In the beginning, it was seen as only a functioning element of the interior which takes you from one floor to another. However, over the ages, it has evolved into so much more. It became the decorative, yet very functional element that many people love having in their home. If you're thinking about decorating your staircase, we bring your handrail ideas to make it look modern.
Importance of handrails
Design is a significant factor which turns your staircase into something that brings additional value to your home. However, the handrail is where the design and safety really come to life. In your home, it's crucial that you've done everything to ensure you and your family members are safe. But, that's not the only purpose of a handrail. Nowadays, its diverse and interesting design is something that many interior designers look with admiration.
From minimalistic to extravagant look, the handrail is what will make your staircase really special. Of course, when choosing the right one, it is equally important that it suits your taste as well as the look of your staircase. Luckily, handrails come in various shapes, models, and material, but are mostly made of wood or metal.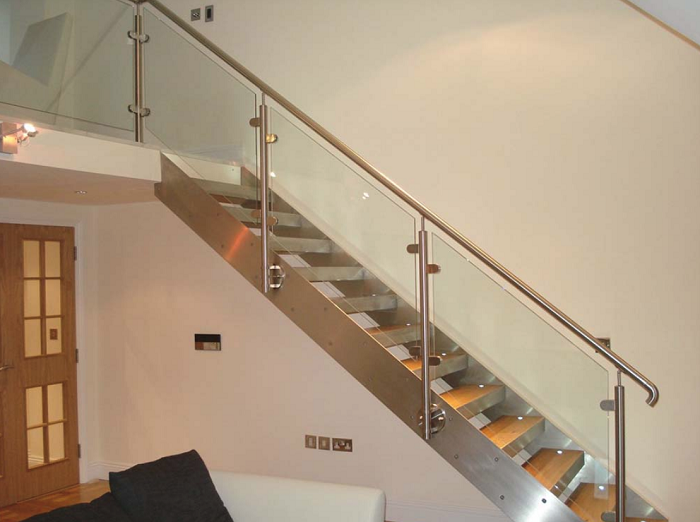 Choosing the material
Wooden handrails are among common choices for many homeowners. They look basic, yet warm and beautiful and can suit almost every staircase you might have in your home. You can have them in their natural colour, or you can paint them over with the colour that will match the rest of the home decor. Also, your guardrail can be made from glass while your handrail can add that wooden, final touch. If you're not a fan of combining materials for your staircase, you can choose indoor stair railings which will beautifully complement your home decor.
A metal handrail is a perfect choice for those who prefer industrial style, but it can also be an excellent option for those who love the classic design. Metal handrails are usually designed to demonstrate that modern and straightforward approach. Mostly, it's an excellent contrast of colour and texture when compared to the rest of your decor. You can even play with other details around your staircase to really highlight that metal handrail.
Choosing the style
The existing look of your home, especially of your staircase, will have an impact on your decision regarding the style. If the handrail looks odd when it is installed, it will affect the overall impression of your home. There are so many styles to choose from, such as minimalistic, chic, rustic, playful, extravagant, etc. Watch closely how the curves, colour, and shape of the handrail would fit your staircase when making a choice.
In case you decide to go with contemporary handrail, you can really highlight the contrast between the stair and the handrail. You can combine simple, basic stairs while adding a charming, creative handrail. Also, modern staircases can be complemented with contemporary handrails. However, most people decide to go with a minimalistic handrail to not achieve the opposite effect. Remember, it's not really easy or cheap to replace neither your handrail nor your staircase, so choose wisely.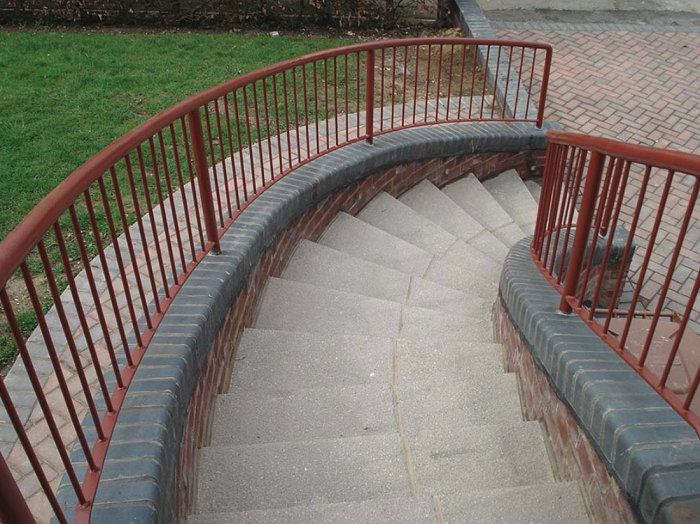 Some ideas for your handrail
If you love the rustic decor, why not make your railing from a branch? However, be careful when choosing the right one for your home as they are more often just a nice decor rather than being functional. Also, your handrail can be improvised with a niche carved into your wall. With it, you will accomplish a modern, elegant look with a simple design.
As the metal handrail is perfect for bringing out that industrial charm, you can even try having a metal pipe handrail. It is very easy to install, and it will make your staircase look different from the rest. One of the very common improvised solutions is a rope handrail. It gives a really nice touch, especially to beach houses or homes owned by fans of nautical themed interior design.
The material and style are completely up to the homeowners. However, they should not forget that handrails should offer both protection and aesthetics. When choosing handrail for your staircase, keep these two factors in mind as you will probably not change your handrail and staircase for years and years. Make sure you're satisfied with its quality and how it looks in your home!