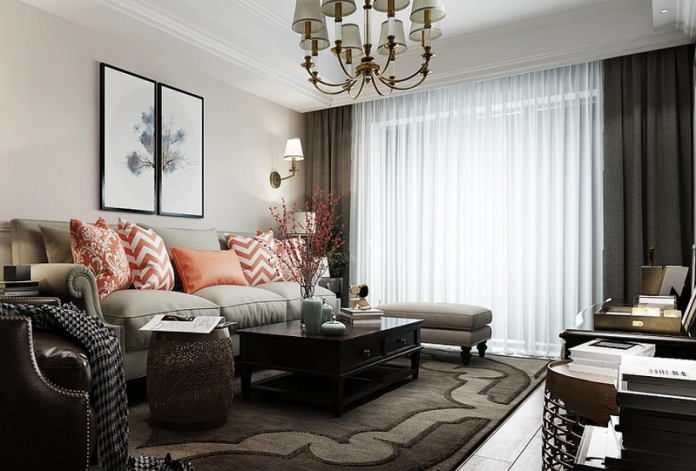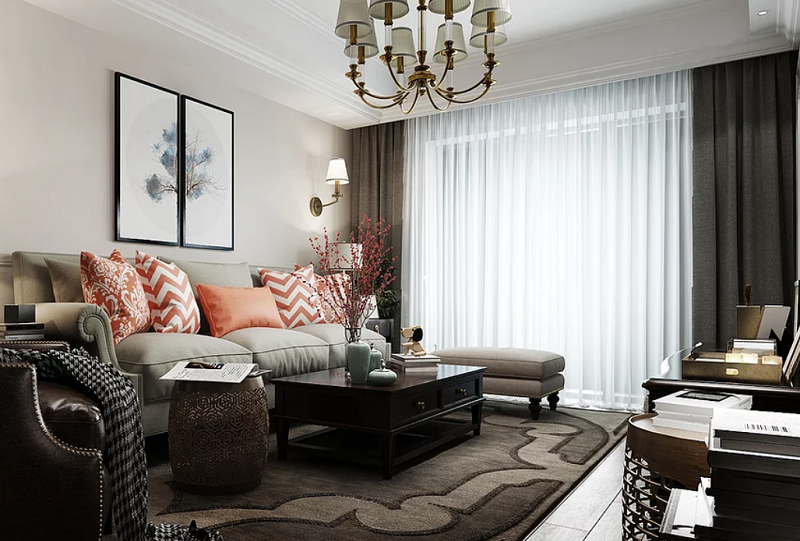 According to the infographic below, 57 percent of American homeowners are willing to spend on home improvement projects to boost their home's visual and real-estate appeal.
The most popular projects undertaken by households in the U.S are bathroom and kitchen remodel, roof repair, and landscaping. However, in most cases, these renovations are unable to recover the cost or add the desired value to the property.
It can be tough to point out the exact home improvement projects that can boost the value of a residential property.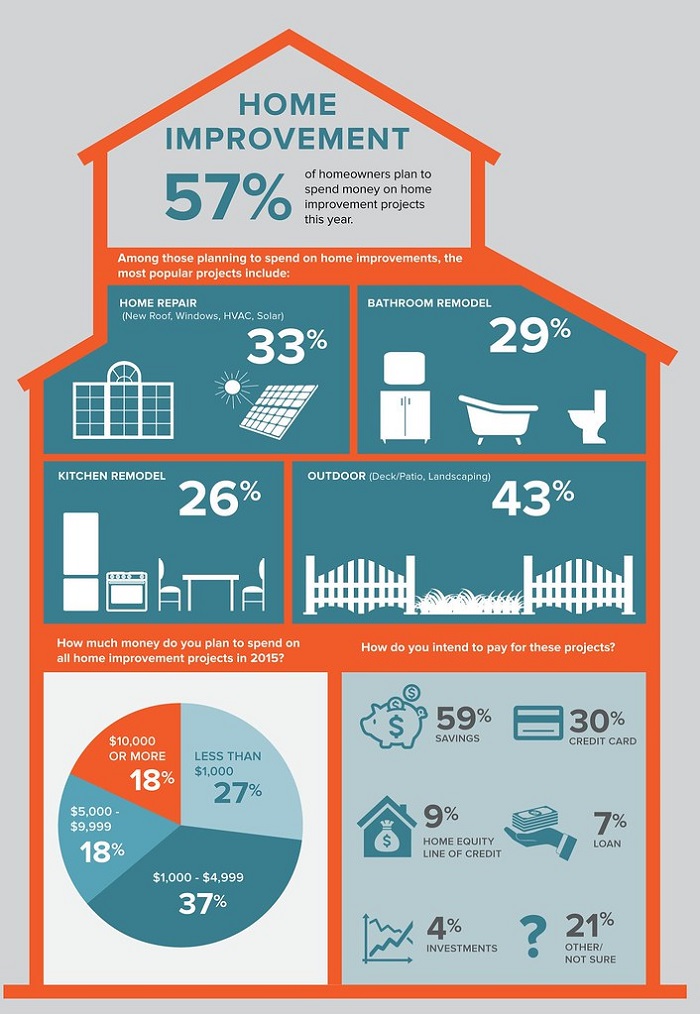 Source
The most profitable home renovation projects are those that make your life comfortable and add value to the lives of others, if and when you decide to sell your home. Here are a few home upgrades that can significantly boost your home's monetary and aesthetic value, giving you the best bang for your buck.
Make a Grand (Solid Steel!) Entry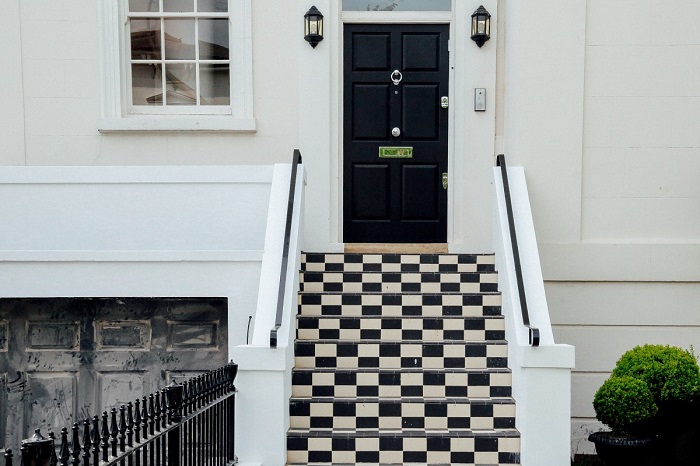 Source
Your home's main door should be sturdy enough to brave extreme weather conditions and keep would-be intruders at bay, yet look appealing enough to make a fine first impression on those who visit you. Meeting all these requirements is a tall order. However, a new steel front door can be a profitable investment as it's not only sturdy and aesthetically appealing, but also improves the security of your home.
Create a striking focal point for your home exterior by replacing your existing door with a steel one, thereby impressing your guests, neighbors, and passers-by, and boosting your property's value. Replacing the entrance door is one of the most economical home upgrades that can recoup nearly 80 percent of its cost when you decide to put your home on sale.
2. Refurbish Your Garage Door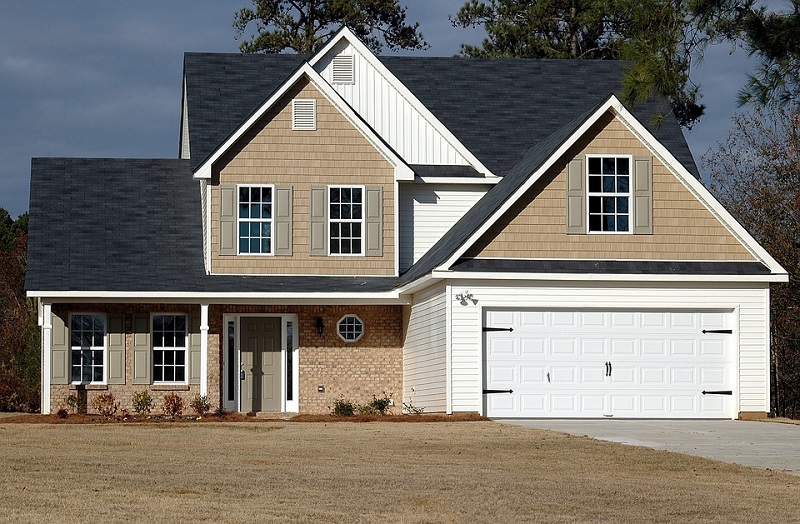 Source
For most American homes, the garage is one of the first things visitors and passers-by notice about a house. If your garage door is old, outdated or doesn't match the architectural style of your house, it can prove to be an eyesore, negatively affecting your home's curb appeal and real-estate value.
The garage is one of the biggest elements of your home's exterior décor. If your prospective buyers do not like the view of your house from the street, they may not even make it to your front door.
The Cost vs. Value report by Remodelling Magazine reveals that a garage door upgrade can give you an ROI of 92 percent at the time of the property resale. Give your existing garage door a facelift or invest in a swanky new one to improve your home's overall value. Choose appealing materials like wood, steel, aluminum, vinyl, and fiberglass to give your garage door an updated look and create a wow factor for your property.
3. Add a Wooden Deck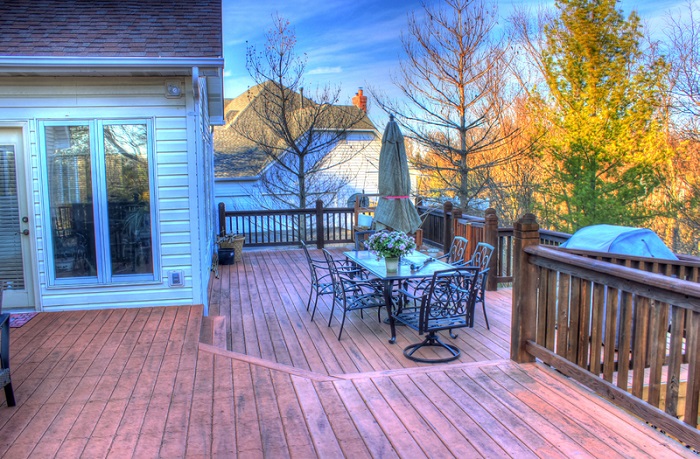 Decks and patios not only add square footage to a home, but also make the space look luxurious and appealing.  A wooden deck is a great space to host events and spend quality time with family outside.
Source
Further, decks are easy to build, offering the best returns on your investment. According to a report published by the Remodeling Magazine, installing a wooden deck can give your nearly 70 percent returns on investment.
When building a deck, consider adding a railing system to improve its functionality. Invest in a few low-voltage outdoor lighting fixtures to draw extra attention to your deck after sunset and add a level of safety to your abode. A striking deck can make your property stand out in the neighborhood, improving its market value.
4. Invest in Smart Home Technology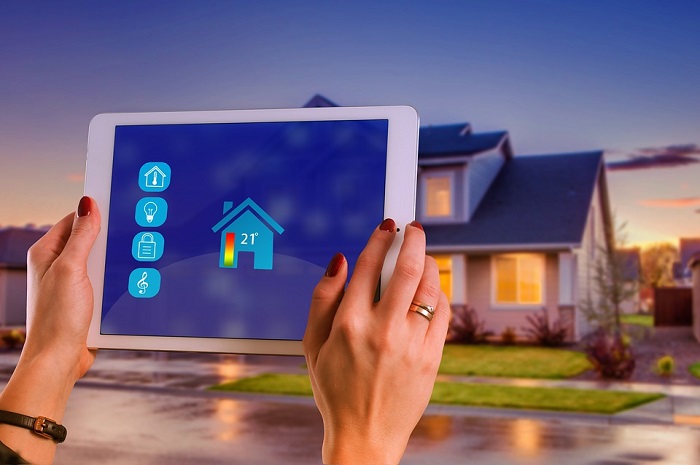 Source
Everyone wants to live the life of The Jetsons. Nearly 81 percent of prospective homebuyers favor investing in a home with smart upgrades like smart security system, appliances, lighting, thermostats, carbon monoxide detectors, and devices with voice-control capabilities.
Smart devices make life comfortable and reduce your utility bills. No wonder, 90 percent of American homeowners own at least one connected home device, thereby improving their home's real-estate value.
Investing in home automation rarely backfires as these devices offer the much-needed convenience, comfort, and security to homeowners. Consider giving your home a smart twist by investing in intelligent devices such as voice-controlled entertainment systems, smart lighting, and security elements like outdoor home security cameras and smart lock, thereby impressing your visitors and increasing your property's worth.
5. Upgrade an Architectural Feature
Architectural features like a large window opening up to a scenic landscape, a rustic stairway, or an antique fireplace add a timeless appeal to the home interior. If you are lucky to have an architectural element in your home, consider upgrading it to draw attention to it and boost your home value.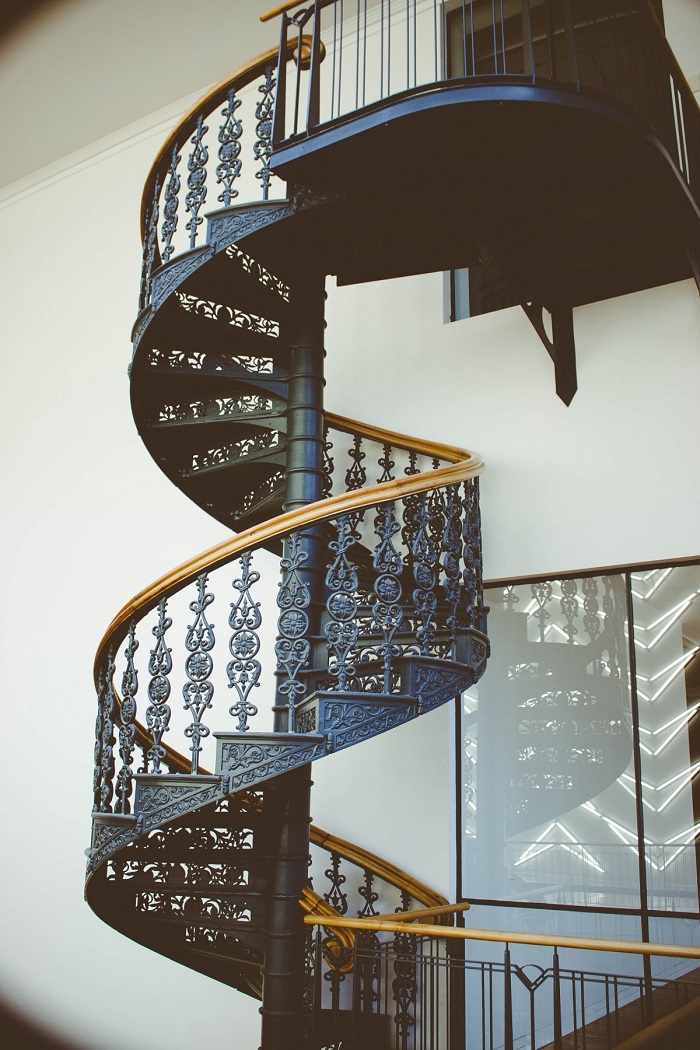 Source
For instance, a stairway can be transformed into a wow-worthy entryway with a facelift. Consider smartening up the newel (the central support of a spiral staircase) or the handrails of a regular flight of stairs. This simple upgrade can give your staircase a distinctive prominence, boosting your home's visual appeal.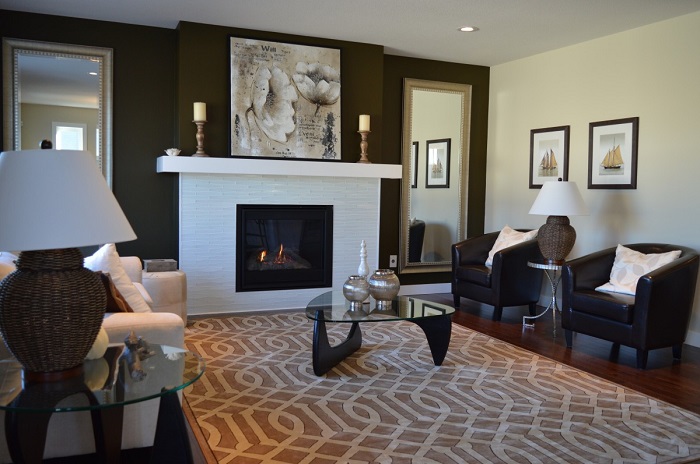 Source
Similarly, a fireplace is the focal element of any room. Consider refurbishing this commanding feature by hiring a local chimney sweep to restore the hearth area and the mantel, and clean the chimney. In most cities, a fireplace upgrade can add between $1,000 and $5,000 to the home's value. So, if you live in Portland, it makes sense to hire a Portland chimney sweep who can clean the chimney, repair its core structure, and upgrade your fireplace, thereby boosting your home's real-estate value.
6. Consider Insulating Your Attic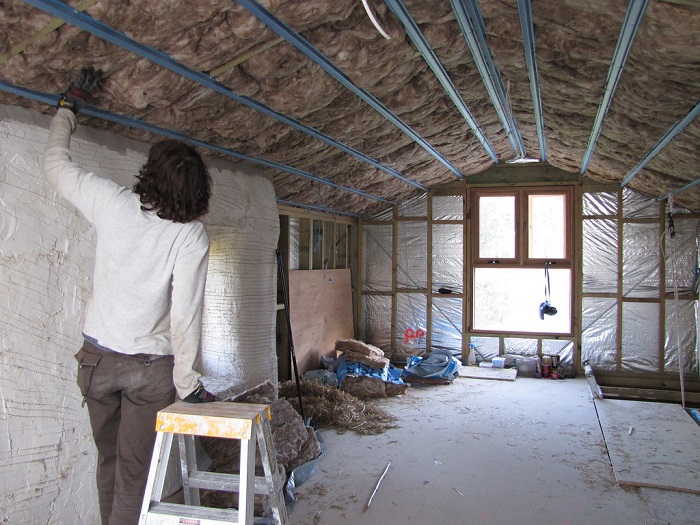 Source
Adding insulation to the attic can not only reduce the household energy bill, but also reduce your environmental footprint. Consequently, an insulated attic is one of the most sought-after features in a residential property. According to RemodelMax, adding loose-fill fiberglass to insulate your attic can fetch you returns as high as 117 percent.
Undertaking an attic insulation project will not only make your home look better, it will also reduce your heating and cooling costs. With prospective homebuyers looking to invest in energy-efficient homes, an insulated attic can be a strong selling point for any property. Whether you are trying to boost your home's resale value or looking to reduce your energy costs, attic insulation is worth your time and effort.
Giving your home a facelift is a great way to improve its market value and visual appeal. However, not all home improvement projects can fetch you the desired returns. Use the information shared above to enhance your home's aesthetic appeal and real estate value. The aforementioned home renovation projects are absolutely worth the upfront expense.