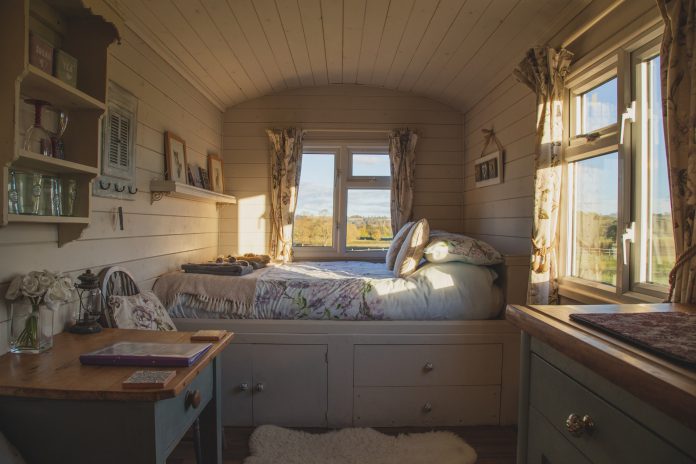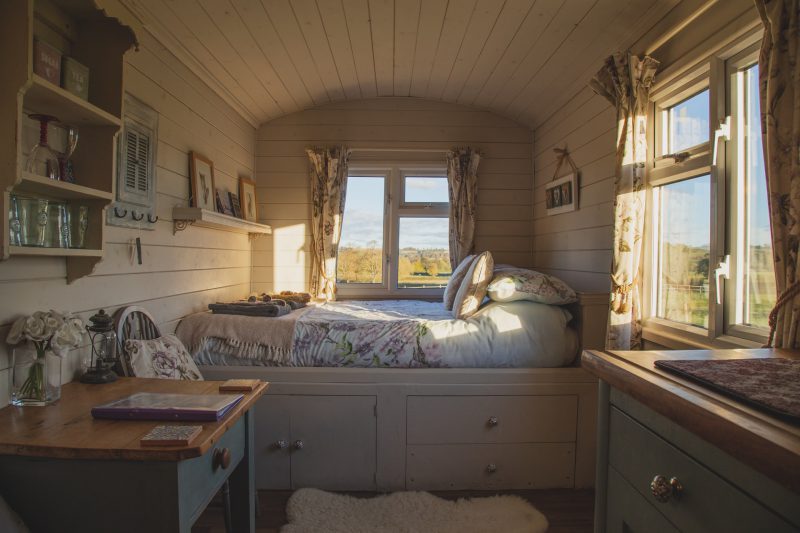 We spend a lot of time in our bedrooms, so it doesn't come out as a surprise that we want to make the space as cozy and comfortable as possible. How you start and end a day will either make your inner self feel stressed or relaxed.
Stepping into a comfy bedroom for "quality hibernation" cannot be compared with anything else. Interior designers are best at decorating your home, but it feels like no stranger could create a better atmosphere than yourself when it comes to your personal space. That's why they're called "intimate space" – it's like a destination where we can benefit from some extra warmth and relaxation. Bedrooms are very personal space in our homes, so we should make them least visible and bring maximum coziness inside them.
It's about embracing whatever concept best describes a feeling of warmth and comfort. Whether you are set on renovating your entire bedroom or just adjusting some things, consider these simple ideas for cozying up to your bedroom.
Add warm, natural materials and colors
We've asked many designers how to decorate a room to add warmth and make this season more inviting. The beautiful days of spring make us think about sunshine, color, and flowers. The grey and cold winter days made us transform our bedrooms into a temple of relaxation and warmth. But who says that spring doesn't go hand in hand with coziness?
Some of the ways you can add warmth to your room are starting with a neutral mini sofa and lots of colorful pillows that suit well with the rest of the room's decors. Art on the walls? Of course, it's a good idea. Mixing patterns will definitely add a specific level of warmth to your bedrooms. And it goes well all year long. Choose to light up your bedroom, and decorate it with meaningful objects. It's a significant makeover of your room this spring.
Touches of wood? Yes, please
The rooms that are the warmest and most welcoming are those that reflect their residents' style. So, decorate your room with things you love and reflect your personality. Don't worry too much about whether the decors match together. They're a reflection of you, and it's all that matters. After all, having some objects in the corner of your room doesn't hurt anyone. If you live in a cold area of the world, adding fur to furniture or on the floor is nothing uncommon.
Plus, touches of wood will bring much visual warmth to space. It doesn't matter if your bedroom is oversized or tiny – including wood is the perfect way to add a sense of warmth. If you can't afford to buy authentic wood, then choose wallpapers that stimulate the wood accent. It helps create that feeling of coziness.
Update bedding
Anyone wants to have a cozy bed where they can rest after a long working day. To make your bed the most comfortable, you must consider some simple tips. People spend quite a while sleeping, so to make the most out of our sleep, we must make sure that we don't fill our beds with unnecessary stuff.
Invest in a good mattress and, of course, in comfortable and good-quality sleepwear. For men's loungewear, you can find the ultimate in comfort and softness. Shop for pajamas, t-shirts, lounge shorts, pants, and many more.
For maximum coziness, opt for soft texture for the sheets. It's also essential to change the bedsheets often and choose appropriate pillows to sleep on. For more texture and warmth, add throw blankets from fluffythrowblankets.com. A chunky knit blanket will make the most of your bed.
Lighting creates a warm ambiance
Your bedroom is the place where you can rest and take a break from the everyday chaos. Most people like to sleep in the dark, but that doesn't mean that you can't brighten the space during the day. Install new lights, so you can feel more energized and ready to approach the day with a positive attitude. There are many more effortless ways to bring more light into your bedroom and turn it into a relaxing retreat you never imagined was possible.
Go dramatic!
You have never thought that going dramatic with the decoration of your bedroom would be a great idea. Designing your bedroom can be both exciting and confusing. It would help if you decided what colors, patterns, and decors will match perfectly together. To make your bedroom more dramatic, you must first choose darker shades. Some of the best colors that make a space like a sanctuary of darkness are dark blue, grey, black, and brown. Making these colors the pointing center of the room will definitely have a dramatic feel.
Minimal doesn't mean boring
Whoever says that minimalist sounds boring, plain, cold, and not inviting has definitely never been into a minimalist home. No artwork, pictures, or decors doesn't mean no personality. It isn't the definition of a minimalist bedroom! Everyone deserves a special room, and if it happens by chance to make your bedroom more minimalist, it's your choice. If fewer things and plain walls add more relaxation to your life, then why no doing it? To ensure that you create e minimalist atmosphere in your bedroom, you must get rid of the clutter. Clear the floor space, the tops of your dresser, drawers, and nightstands. Hide things that can be hidden, and get rid of those that don't serve you anymore.
Add a personal touch
Last but not least, don't neglect this part. We all know that a bedroom is a place where we recharge our batteries for the next day. Selecting nice decors for your bedroom can be hard to do – but not if you add a personal touch. And by that, you can add meaningful art and pictures with things that amuse you or you find relaxing. Not only will it transform your bedroom, but it also makes you feel more relaxed and comfortable.
Despite everything we said above, it's for sure a great idea to give more importance to your bedroom, especially when it comes to decorating it. Of course, it is up to you how you want to do it. Hopefully, the above ideas will help you create the perfect atmosphere and enhance your bedroom by adding a personal touch.