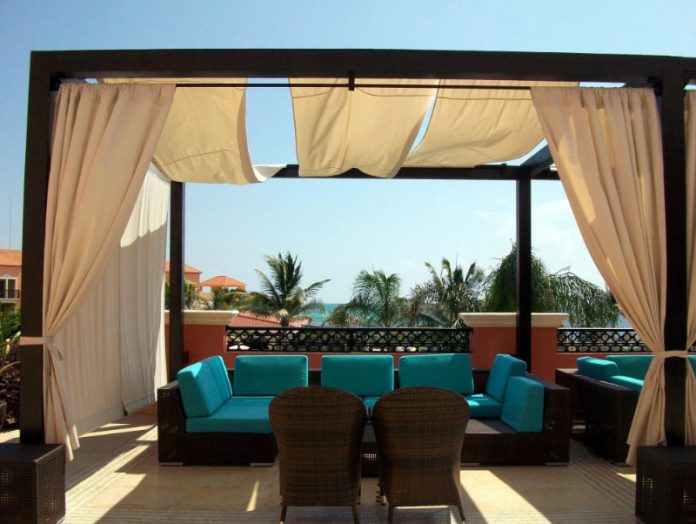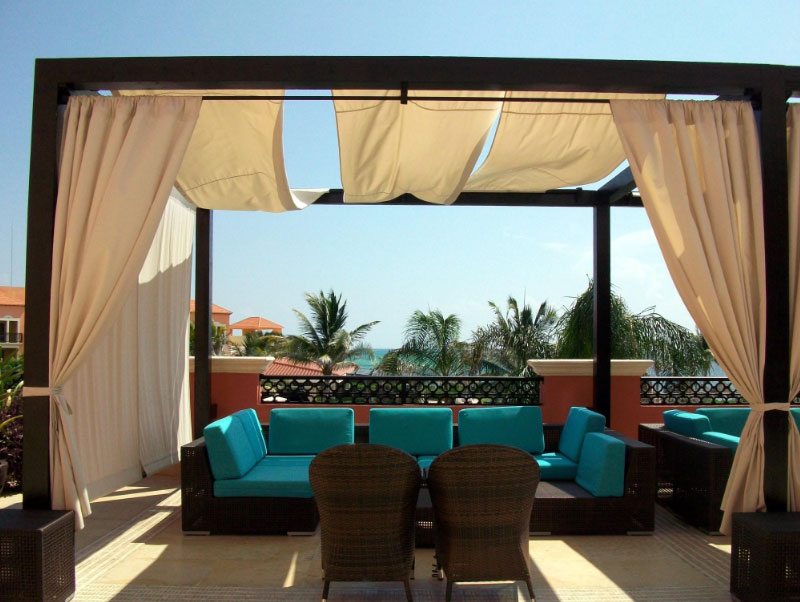 Is it time for your patio to get an upgrade? Or a complete overhaul? Whatever you are hoping to accomplish with your patio, here are 6 upgrade ideas to help you get started.
Expand the Patio
If your backyard has room for it, expanding the patio is a smart move. Leave plenty of room for landscaping and grass, but be generous when deciding how large of a patio to make. Creating a larger patio gives you more room for patio furniture, a fireplace, a grill, or maybe even a hammock. They key to a classy patio is to let it feel spacious. Choose furniture that is comfy to sit on and comfortably fits in your patio. Overcrowding a patio can make it feel claustrophobic and cheap.
Brick
One way to upgrade your patio is to change what the actual patio is made of. Cement and wood are commonly used to make patios, but you could experiment with brick to create a more unique look. Choose neutral colors that blend well with the color of your home. Personally, I like when the bricks come in different sizes. The puzzle piece look gives the patio a fun twist.
Landscape the Edging
Upgrading your patio doesn't have to mean overhauling the entire thing and starting from scratch. Maybe you like the size and material of your patio, but it still needs something a little more. Landscaping around the edge of the patio can really give your patio a chic aesthetic. You can consult with a company like www.ifyardbutler.com to help you design and implement the landscape look you want.
Patio Furniture
Patio furniture could make or break the look of your patio. A beautiful wooden deck can be instantly cheapened with small white plastic lawn chairs. Patio furniture can be more than just plastic lawn chairs. Cushioned couches, tables, a fire pit, hanging lights, a patio heater, there are lots of furniture options to choose from. Plastic chairs don't always look cheap and are a practical option since they are easy to clean and weather well in the sun and rain. A brightly colored plastic furniture set can create a playful look.
Patio Plants
Adding patio plants can be a simple upgrade with a large effect. Plants on the patio help the patio naturally blend into the backyard. A pot of flowers or ivy growing up a lattice can really bring the patio together. The important thing to remember when choosing patio plants is to pay attention to how much light your patio gets throughout the day. You might need to get some shade-loving plants or plants that like a lot of sun.
Patio Covering
A common trend right now is patio covers. The cover can provide shade and work as decor. You could use wood to create a permanent cover, or you could look into plastic sun shades that can be rolled up. This functional patio upgrade can be beautiful and also help your patio feel more enclosed and like its own room in your backyard.