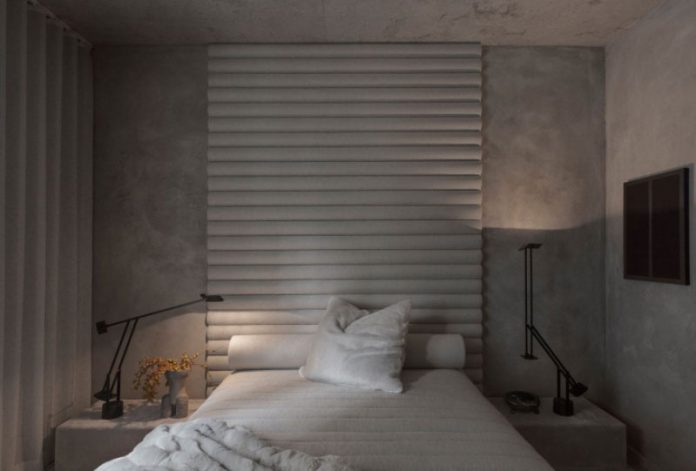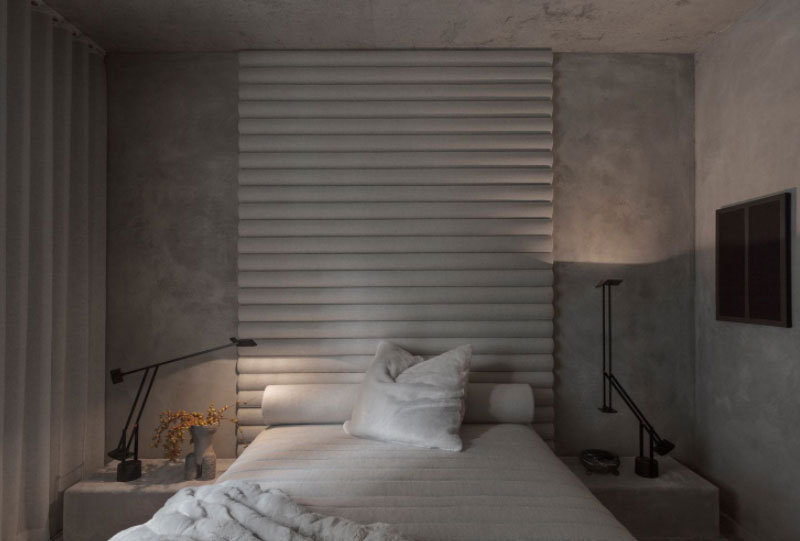 We sleep better in the dark. No really — it's scientifically proven. Darkness stimulates the production of melatonin, our natural sleep regulating hormone. Therefore our bodies are programmed to sleep better in the dark. To turn your bedroom into a sleep haven, find blinds, shades, or curtains that can block out light and noise when closed at night. Here are some of the best window treatments to install in a bedroom for a better night's sleep.
Thick Drapes
Drapes are made of heavier and more opaque materials than curtains. As a result, they block out light and sound for a room that's cool, dark, and quiet, all of which contribute to a better night's sleep. At the same time, you can layer drapes over other window treatments. That way, you can pull them open during the day for moderate light filtering.
Blackout Blinds
Typically made of thick fabric or finely cut wood, blackout blinds are the ultimate window treatment for complete darkness. They can be easily lowered with a cord, so they are one of the most simple and straightforward options. At the same time, they are highly effective because they block out light and sound completely, creating a "blackout" effect. They are so effective that they can create a completely dark room to take a nap during broad daylight.
Beyond blinds, there are other blackout window treatments to choose from:
Blackout drapes and curtains
Blackout roman, vertical, venetian, and roller blinds
Blackout cellular and motorized shades
Blackout Liners
Blackout liners can be paired under less opaque window treatments such as woven shades. In fact, sometimes you don't even have to buy new window treatments. You can add a blackout layer to your current blinds or shades. This is a great option if you want light filtering during the day but light blocking during the nighttime. At night, the blackout lining offers the full protection that you need for a good night's sleep.
Cellular Shades
Cellular shades fit neatly into your window frame for full coverage from light. Their insulating material keeps your room cool and even blocks outside noises. Additionally, their top down bottom up feature allows for a variety of light filtering options.
Not a fan of traditional white cellular shades? Try a darker color like navy or black. Dark cellular shades look quite sleek and modern while also providing the most protection from light.
Motorized shades
Motorized shades have the same insulating and light blocking properties of regular shades except that you can raise and lower them from the comfort of your bed. When you're all snuggled up at night, you can lower them and fall right into a blissful sleep. Then, in the morning, you can raise them by remote control so to let light in gradually for an easy wakeup.
Roman Shades
Roman shades are more a more stylish option than plain shades. They often come in more patterns and textures. Because of their stylish design, you won't have to sacrifice flair for function. For a good night's sleep though, choose an opaque fabric so that they block out light when closed.
Plantation Shutters
Plantation shutters are charming option if you want something more unique than traditional blinds and shades. They're also highly practical. They filter light when you tilt the slats open. When closed, though, the sturdy material completely blocks outside light. Plus, the thick wood has insulating properties to help shield against heat and noise.
Getting a better night's sleep is easier than you think. With the right pair of blinds or shades, you can block out anything that would prevent you from a good night's rest, including light, heat, and sound. Insulating window treatments are the ultimate way to shut the world out to get some shut eye.