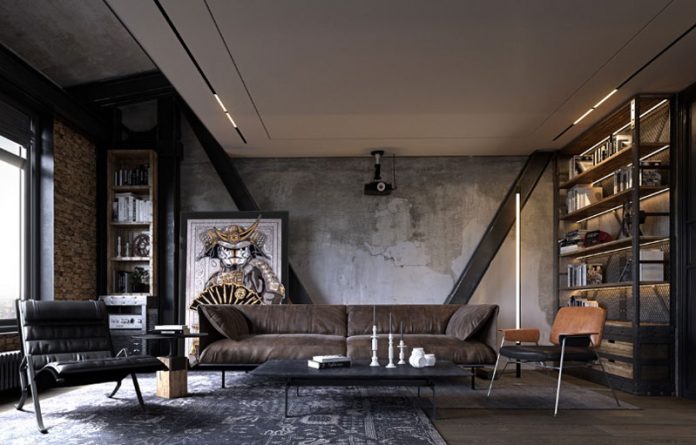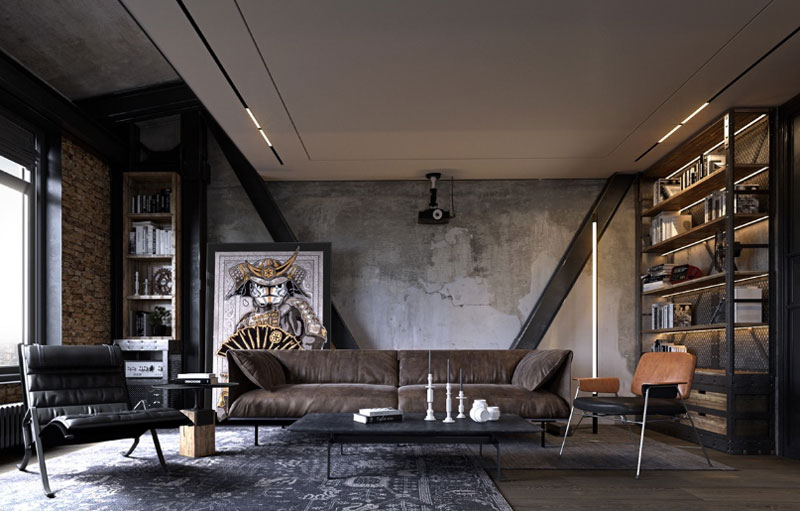 roohome.com – Nowadays many people prefer to live in apartments rather than homes. Especially in urban areas. Apart from the fact that there is little land for housing and the price is relatively expensive, the position of the apartment is usually in the middle of the city and makes it easy for us to travel anywhere. Also, there are more facilities in the apartment.
However, of course, living in an apartment is different from living in a house. The atmosphere in the apartment is more impermeable. Therefore, usually, people will feel bored all day in their apartment.
And for those of you who want to make your apartment not boring, you can apply some interesting designs in your apartment. One of them is Industrial Design. And here, we have provided 5 Tips to Have An Industrial Rustic Apartment that you can follow. So, check it out!
1. Unfinished Wall
Maybe unfinished walls look more strange to some people. However, this will make your apartment look artsy and more attractive. So, make some of the walls in your apartment unfinished.
By applying an unfinished wall to the apartment, you will make the atmosphere in your apartment feel cool and comfortable. And it would make you feel cozy to linger here.
2. Use Antique Furniture
Industrial Rustic design places more emphasis on art. Therefore, using antique furniture is one of the right ways. You can use statues, antique tables, antique sofas, antique lamps, etc.
Try to put antique furniture in the right place, which is not exposed to sunlight. It is intended that the colors of antique furniture do not fade and dull. For those of you who use antique furniture that is hung on the wall, make sure the walls in your apartment are not damp. This will make antique furniture in your apartment quickly destroyed and fragile, especially antique furniture made from wood.
3. Recycled Furniture
Initially, industrial was formed because Europeans used factories as housing to avoid being abandoned. And of course without losing the original character of the building itself. And to emphasize the rustic industrial design in your apartment, you can use used items. You can recycle used items to make things that look artistic.
Try not to use furniture too much. This will make your apartment narrow and will certainly make you uncomfortable.
4. Avoid Complicated Details
To emphasize the rustic industrial design the choice of using antiques is appropriate. However, there are things that must be considered for using this item. Pay attention to the details of the antiques that you will use. Usually, antiques will have intricate carvings or decorations. This is what you must avoid. Use antiques that have simple details.
5. Choose The Right Colors
Color selection is one of the important things that you should pay attention to. The rustic industrial design will use black, teak, and white. Combine these colors to create a comfortable and pleasant atmosphere to look at.
Conclusion
Create a different atmosphere by applying the industrial rustic design is the right choice. And to make it happened, you do not need the difficult ways. So, these are 5 Tips to Have An Industrial Rustic Apartment that you can follow.