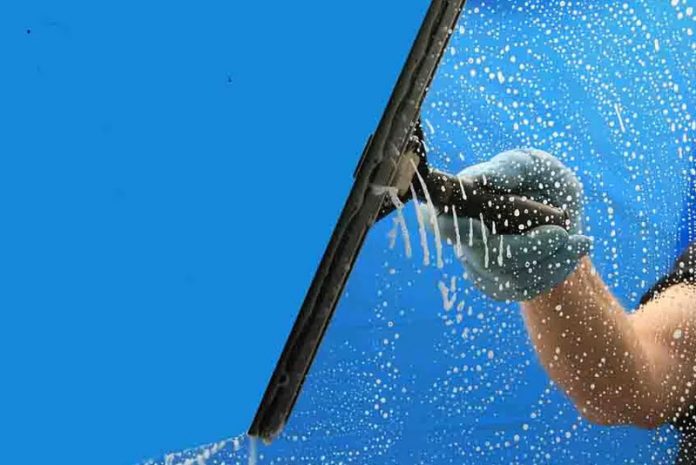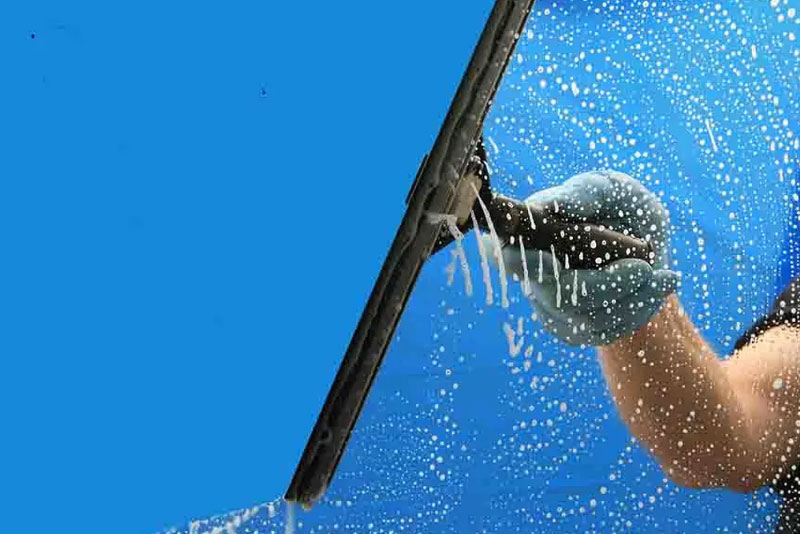 A little bit of dust, smudge, or streak can have a huge effect on your windows, making it entirely dull and dirty. Window cleaning is a household task that most people dread and they seem to be put off by it because, let's face it, it's tedious and requires hard work.
Worry no more, with the right window cleaning tips from a pro you can get your windows crystal clear and clean in no time!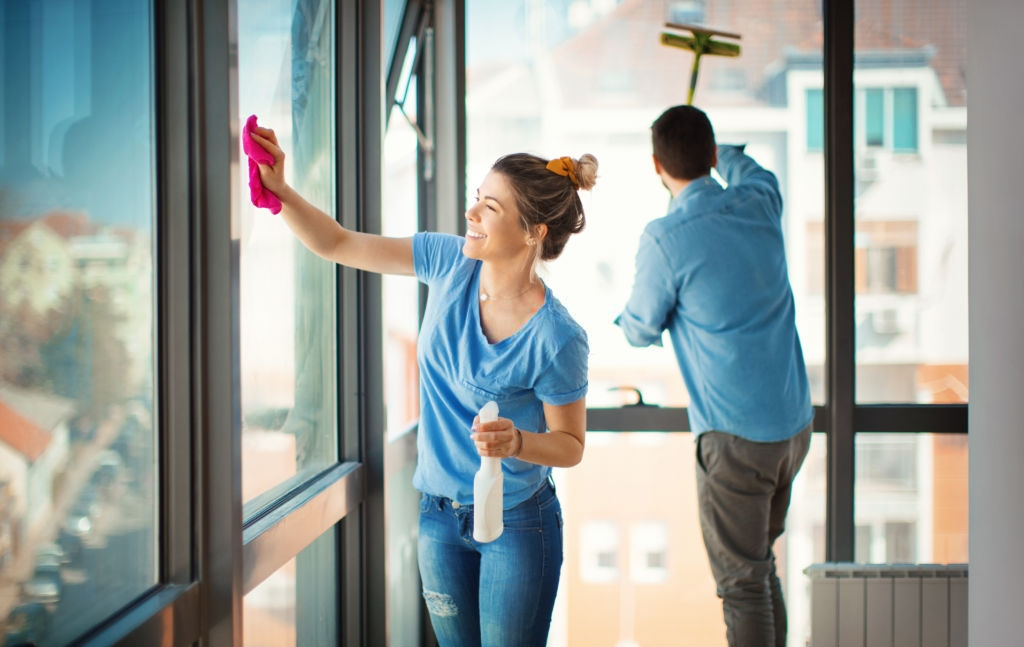 Here are 7 window cleaning tips from a pro:
1. You need to know the basic window cleaning equipment
Window cleaning equipment used by a pro is readily available at various home centers and hardware stores. Knowing the basic equipment can save you time, money, and leave your window crystal clear and clean.
Basic equipment includes:
– Squeegee
– Scrubber
– Bucket
– Dishwashing liquid
– Lint-free rags or microfiber towels
It is crucial to keep your squeegee with a new and sharp rubber — it is wise to purchase two or three to have on hand. Pros make sure that they change their squeegee blades as often as needed because nicked, sliced, or rounded over blades won't do a good job in keeping your windows in pristine condition.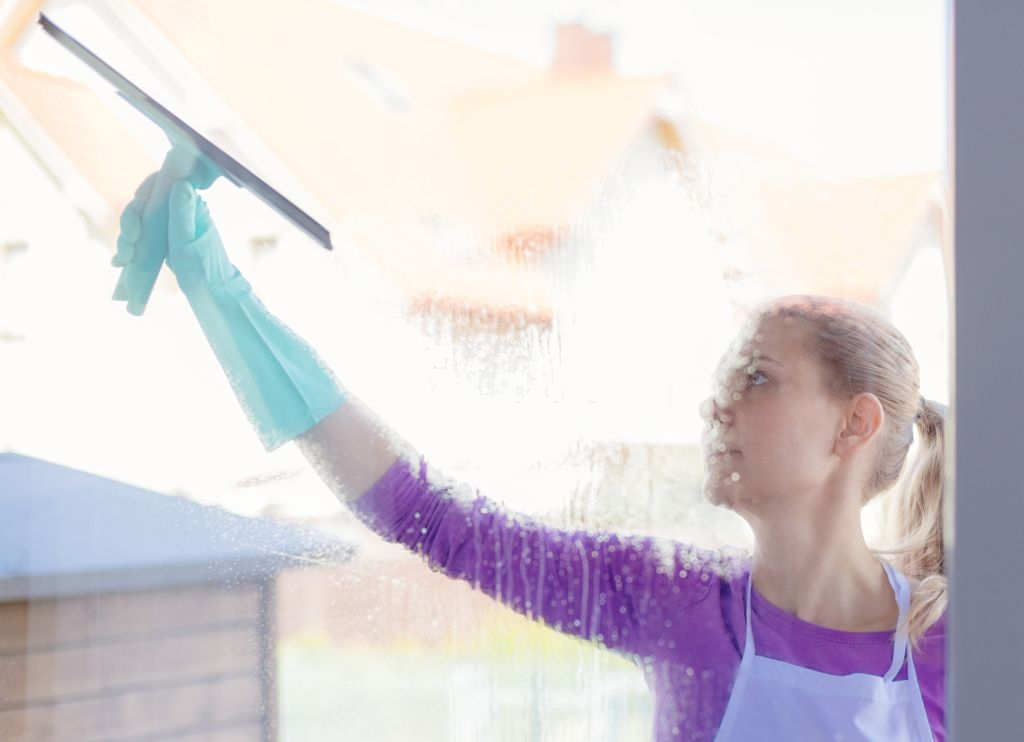 2. Remove dust and dirt first
Before getting started on your window cleaning task, it is important that you sweep dust and dirt with a brush — you can also vacuum it up using your machine's dusting attachment. By doing this, you can prevent dirt from turning it into an even unpleasant mess when mixed with water or cleaning solution.
Also consider that when your window screen has a grime and grease build-up, pop it out and wash it with warm water and dishwashing liquid — rinse thoroughly and let dry until finally putting it back.
3. Choose the right cleaning tools
When your windows are extra dusty and dirty, don't hold back on using a cleaning solution or spray! You can use commercialized products that work well on your windows or create your own natural cleaning solution by mixing one part vinegar and one part water, you can also add ¼ cup of rubbing alcohol in it.
4. Use microfiber cloths
Microfiber cloths help keep your windows smudge and streak-free, they are also reusable and economic to use — these cloths are purposely made absorbent, washable, and environment-friendly. However, if you rather use newspapers, always keep in mind to use cleaning gloves so you won't get your hands inked.
Some people prefer using paper towels for their window cleaning task and it is wise to choose towels with high-quality materials because towels that would shred easily can leave lint behind.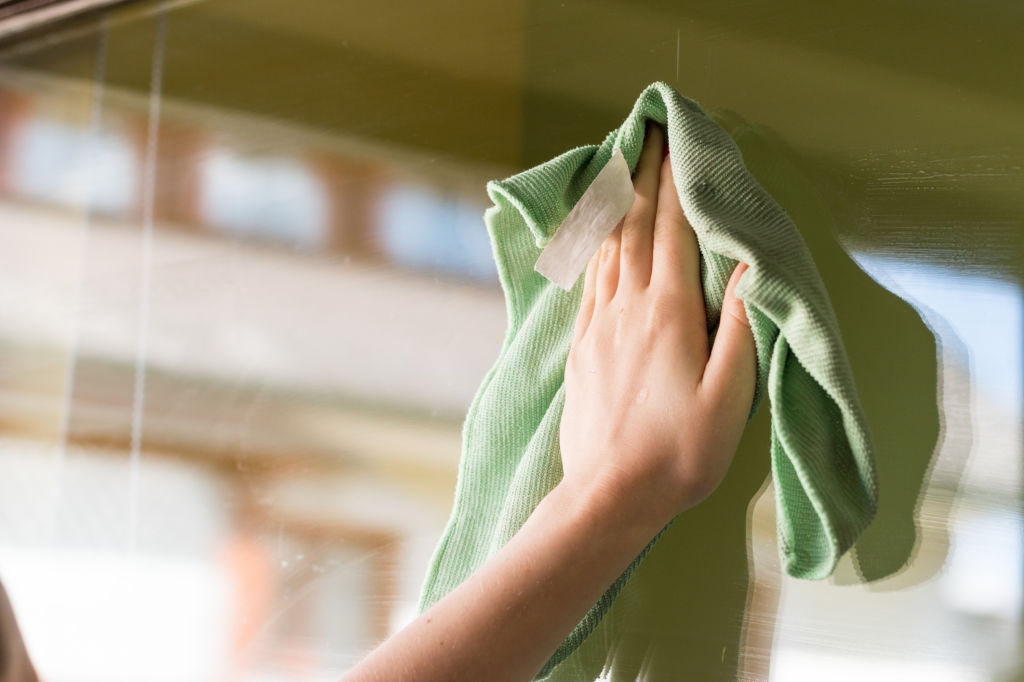 5. Always wipe excess water
Keep in mind to always wipe excess water along the bottom of your window edge, then use your lint-free rag or microfiber cloth's dry spot and run it around the area of the window to remove remaining suds. Remember to wipe off any smudge or streaks using the clean area of your rag or cloth or use a different one to make sure it is clean.
6. Choose a dry or cloudy day to clean your windows
Window cleaning on a hot sunny day will immediately dry your spray or solution on hot window surface before you can even wipe it off which will leave ugly, hard-to-remove smudge or streaks on your windows. It is crucial that you choose a dry or cloudy day when you want the best results.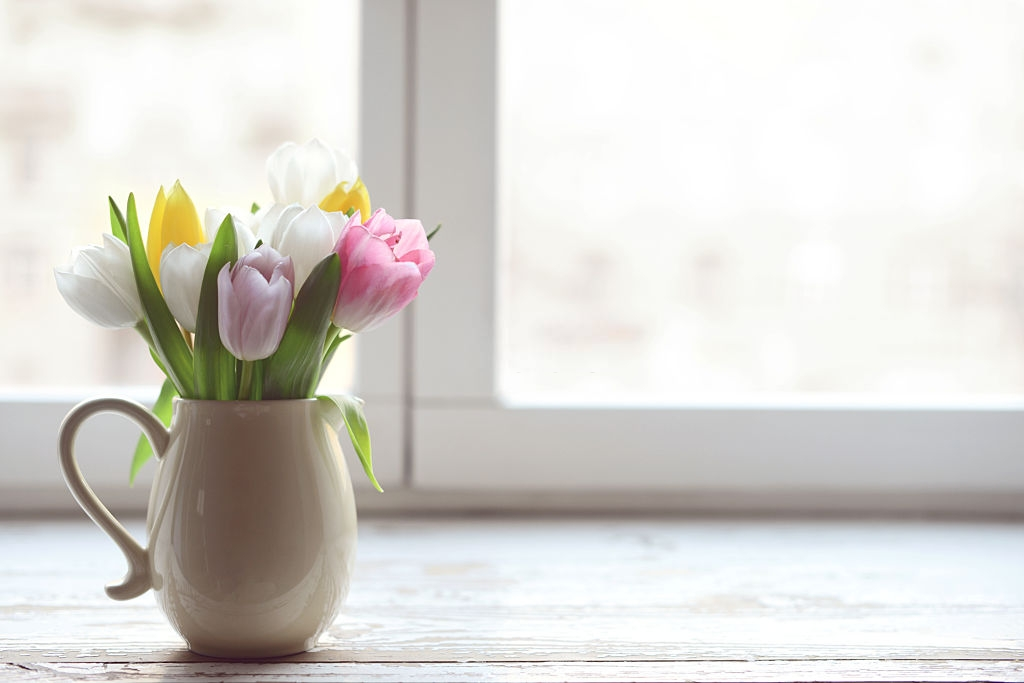 7. Divide your window cleaning task
Pros say dividing your window cleaning task and doing it room by room would make it easier for you. When you're cleaning, it is suggested to wipe one side of your window horizontally & the other side vertically. If any streak forms, it would be less of a hassle to remove whether they are from the inside or out.
If you often feel overwhelmed with just the thought of scheduling your window cleaning task, these simple tips from pros will make this tedious job easy and quick. Having crystal clear and clean windows add beauty to your home and it would always give you that clean and light feeling. These tips are perfect for your spring cleaning task too because keeping your windows clean is at the top of your list.