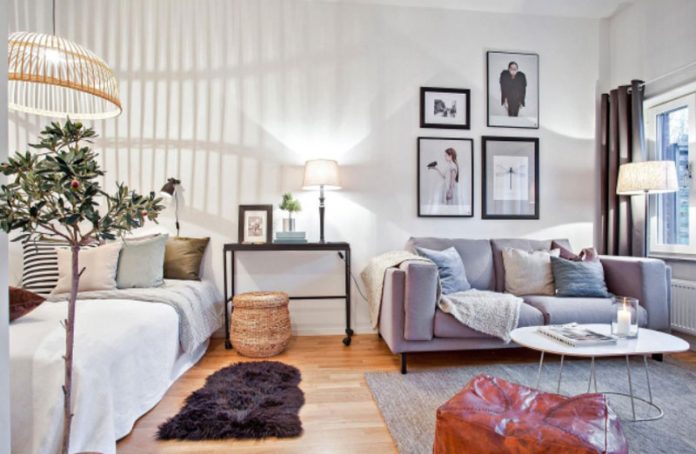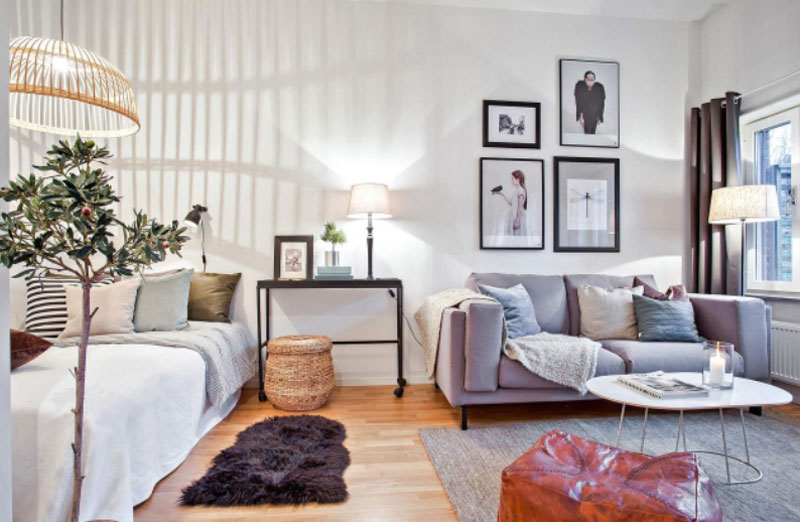 roohome.com – Apartment is one type of residence that is chosen by many people. Its place in the middle of the city and adequate facilities make the apartment superior to housing. In addition, according to some people, the area of the apartment is very fitting for them. Not too small nor too big.
For you who live alone or together, a studio type apartment is the type of apartment that is suitable for you to live. The room is not too spacious, making it easy to clean and arrange. Even though the room seems small, an apartment with a studio type can be used as a comfortable and outstanding residence. And here, we have provided Outstanding Studio Apartment Ideas. So, let's check it out!
Studio Apartment Using Only Needed Furniture
Because the type of studio is the smallest type, the furniture used is the only furniture that is needed. However, don't be sad. Precisely with this, your apartment will look simple and comfortable. Apart from that, you can save more of your money.
Outstanding Studio Apartment with Wall Divider
Outstanding Studio Apartment with Wall Divider is an interesting idea that you can follow. Normally, studio type apartments only have one room. This will make you confused about how to divide part to bed and part to take a rest. By using a wall divider, you can divide between the bedroom and the living room.
There are some items that you can choose to divide the rooms, such as curtain, cupboard, shelf, etc. By using one of these items, your apartment will look outstanding.
Outstanding Studio Apartment with Big Window
A small room will feel stuffy and uncomfortable if you do not get enough lighting. In making the room feel comfortable, it is recommended to use sunlight. So, a studio apartment with a big window is a very good idea. For those of you who get apartments with large windows, you should be grateful.
To make the apartment feel more comfortable and look outstanding, you can put the bed beside the window. So, when you feel bored, you can take your eyes out through the window. It will look more beautiful at night. You can see the light of the city view from your apartment.
Wooden Furniture to Make The Apartment Look Outstanding and Comfortable
Making the room look outstanding and comfortable, using furniture made from wood is a very appropriate idea. The wood used is light-colored wood. So, the room will still look bright.
This idea is also very appropriate for you who live in cold areas. Wood can make the apartment warm. This will make your apartment feel comfortable.
Black and White Apartment
For men, you can also make your apartment look outstanding. Usually, men will avoid bright colors in their apartments. So, using black and white is the right idea. You can also add gray to some items in the apartment.