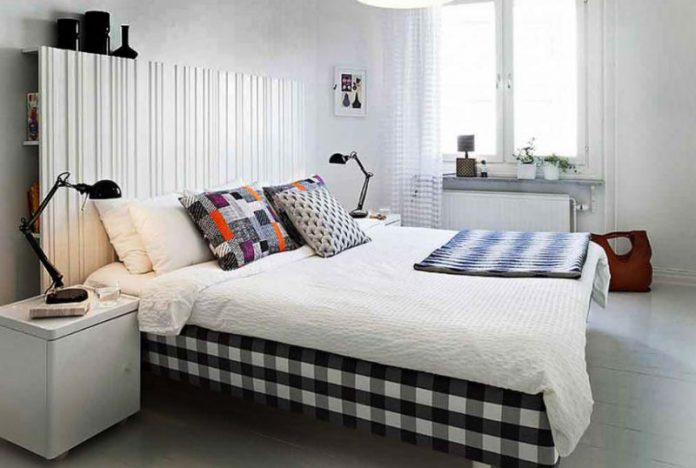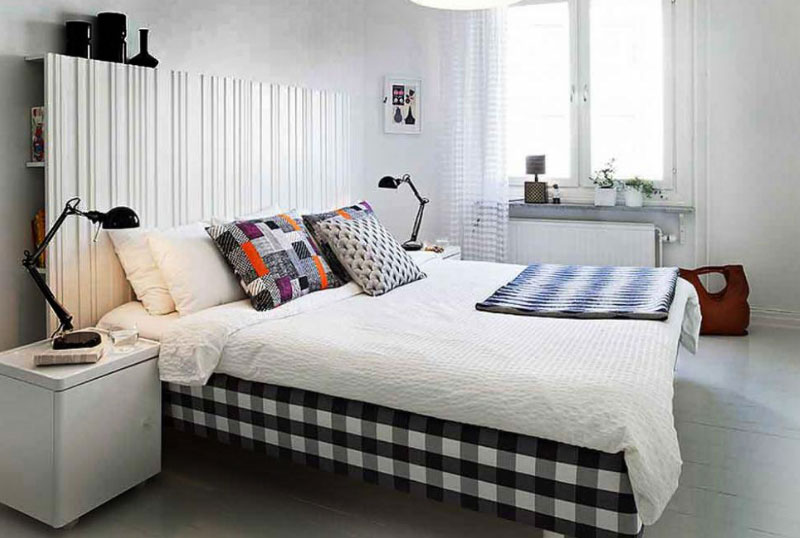 roohome.com – In this modern era, almost everyone prefers to make their house or apartment look as simple as possible. Everything that simple will look more attractive and easy to clean. Unfortunately, some people think that the simple room will look stiff and uncomfortable.
In applying a simple room, it is recommended to apply it to the room. As we know that the room is a private room. So that makes it simple is the right choice. Simple rooms will not look stiff if we decorate them properly. And here, we have provided Beautiful Simple Bedroom Decoration Ideas. So, let's check it out!
Simple Bedroom Decoration with Nude Colors Idea
Currently, a lot of people prefer to choose neutral colors such as nude colors. It is because the nude colors will make the room look sweet and good looking. In addition, nude colors are the right idea to apply for a simple bedroom.
Sometimes, the simple bedroom will look stiff and look tacky if we wrong in choosing the colors. But, nude colors will make the bedroom look beautiful and not empty.
Beautiful Simple Bedroom Decoration Ideas with Open Cupboard
The room will feel empty and empty if you use furniture or items that are covered. So the open cupboard is the most appropriate idea to make a simple bedroom look beautiful and attractive.
Usually, a simple bedroom will use a few items. So to make the room as if it has a lot of goods, you can use an open cupboard. By using an open cupboard, your clothes and accessories will be exposed so that they look like bedroom displays.
All-White Simple Bedroom Idea
White is the right color for a simple room. As explained above that simple rooms have a great chance to look stiff and uncomfortable. So to make the room look beautiful and comfortable, white is the right idea. By applying white as the base color of the room, you can make your room look bright. A simple room will need more light to make it seem empty. It would be better if the window in your room is large. Light entering through the window will reflect on the white walls of the room so the room will look brighter and more beautiful.
Beautiful Simple Bedroom with Circle-Shaped Mirror
The mirror is an important item that should exist in the bedroom. Unfortunately, the use of the mirror not only for mirroring. Mirrors can also be used as items to make a room look sweet and beautiful. There are many forms of mirrors that you will meet. The circle-shaped mirror is perfect for use in a simple bedroom.
Beautiful Simple Bedroom with Ceiling Fan Idea
Decorating a simple room is something that must be done so that the room does not look stiff. Stiff rooms will make the atmosphere uncomfortable. Simple Bedroom with Ceiling Fan is an idea that you can follow and apply to your room.
Almost similar to a mirror, ceiling fans also have two functions, namely to make the air in the room feel cool and also as an item for the room decoration to make it look beautiful. This idea is perfect for you who live in a tropical climate.