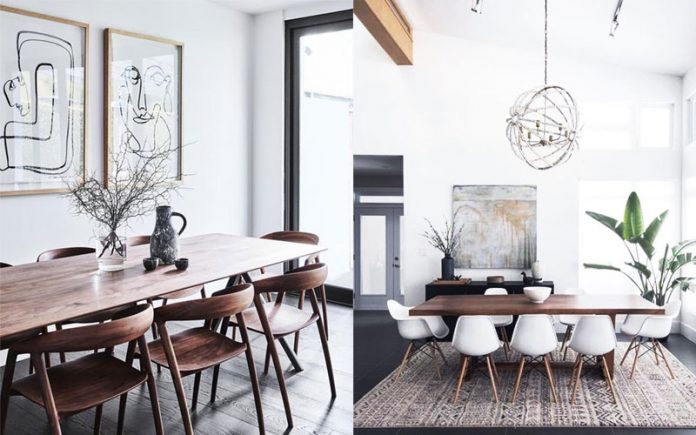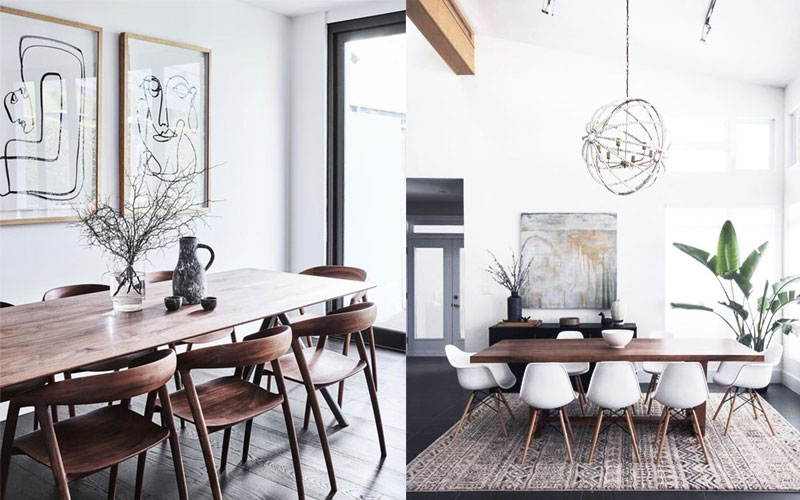 roohome.com – The dining room is one of the places at homes that important. Usually, people often use the dining room as a place for gathering. It will be pleasant to spend free time with family and friends.
The room will feel empty and uncomfortable if there is no display or additional item. Using additional items is an easy way to make the room look good and attractive. There are some items that can be used for the dining room. And here, we have provided The Items Can Be Used to Sweeten The Dining Room. So, let's check it out!
The Hanging Lamp
Every room will need light for lighting the room in the night. And to sweeten the dining room, the first item that can be used is the hanging lamp. There are so many types and kinds of hanging lamps. You can choose the hanging lamps that related to the dining room design.
Use the hanging lamp with black or gold colors is recommended. These colors will be suitable for every design and will make the dining room beautiful and elegant.
Plants
Almost every people will use this item to sweeten their room. Plants can be used for every room at home. It will make the room look not stiff and attractive. In addition, the color produced by the plants will make us feel relax when seeing this.
There are various sizes of plants. Staring from the small size to the large size. For the dining room, you can choose every size that you want. To make it look sweet and beautiful, place the plants in the right place.
Mirror
If usually a mirror often used for mirroring. And usually, the mirror will be placed in the bedroom. Unfortunately, in this modern era, the mirror function is duplicated and can be placed in every room, including the dining room. Currently, the mirror is not only used for mirroring but also for sweetening the room.
The mirror can be a wall display to fill the empty wall and make it look more beautiful. In addition, it will be perfect to be placed in a small room. The mirror will make the small room look more spacious.
There are various shapes of the mirror. Every shape is perfect to be placed in the dining room. To sweeten the dining room, hang the mirror in the right place, like hanging it on the middle of one side of the wall.
Pictures/Painting
To sweeten the room, certainty you should use the display to decorate the room. Pictures can be used to decorate the dining room so that the dining room will look sweeter and not stiff.
There is various picture or painting that can be used for the dining room. To make the dining room look sweet and attractive, use the painting or the pictures that related to the dining room design. You can place the pictures and painting into the picture frame and hang it on the wall.