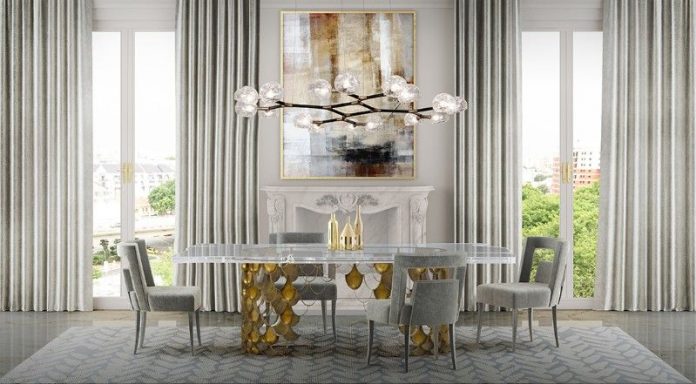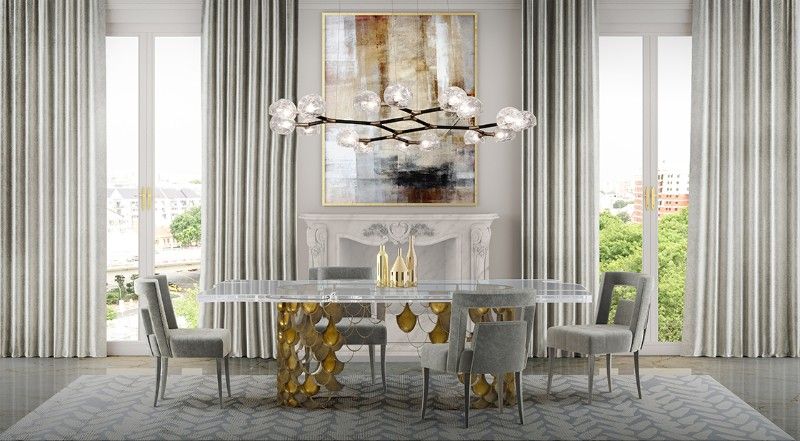 roohome.com – The dining room often used as a place to gather with family and friends. Make the dining room comfortable and good looking is a thing that you should do. Spend free time by eating and talking with friends and family is gold.
In making the room look good, the first step you should take is to decide the interior design for the room. For the dining room, an elegant look is a great design to apply. Everything that looks elegant is not always luxurious and big. The minimalist dining room can also be transformed into an elegant place.
For you who are interested to make the minimalist dining room look elegant, here we have provided Elegant Minimalist Dining Room Design that can be your reference. So, let's check it out!
Dining Room with Blue and Brown Combination
The color used can create an atmosphere that you want. So, for making the elegant dining room you can play in the colors. The combination of blue and brown is a great combination to make the room look elegant. To make the room look a little bright, white can be applied to the room. And a little gold color also will emphasize the elegant atmosphere to the room.
Elegant Dining Room with Crystal Chandelier
Crystal chandelier is the item that will make the look of the room is elegant and luxurious. The chandelier will also make the room look beautiful when it is turning on. Although the look of the chandelier is simple, it has a big effect on the dining room.
If you are interested in this design, you can hang the chandelier in the middle of the room. By using this item, you do not need to use the other lamp to lighting the dining room.
Minimalist Dining Room with Big Table
Although the dining room is minimalist, the furniture must look luxurious. The big table in the middle of the room will make the minimalist dining room look elegant. In addition, the big table will hold a lot of food. So, it would be very suitable for big family gatherings.
Large tables, of course, the chairs that are used also adjust. A large and soft bench adds the impression of luxury and elegance to a minimalist room.
Dining Room with Big Mirror on The Wall
Every room will need the decoration to make it look attractive and not stiff, including the dining room. The dining room with a big mirror on the wall is a great design. It also will look great for the minimalist dining room. Mirror will make the minimalist room look more spacious.
There are many shapes if a mirror that can be used. Every shape is good for displaying on the wall. You can adjust the mirror with the interior design of the dining room.